Any apartment can look beautiful with the right design. But for a house to be a home, it should first and foremost be a space where every member of the family feels happy, comfortable and secure. Now, if you are a young couple buying your first home, that's not a very difficult task. But throw small children and elderly parents into the mix and the scenario changes completely! Apart from being elegant, your home must now also be safe for children and elders. Surekha Sood's 3BHK in Gurgaon is all this and so much more! Take a tour of her home and check out these 4 tips on how to get stunning interiors that are also elder- and child-friendly.
#1: Neutral Shades for an Elegant Home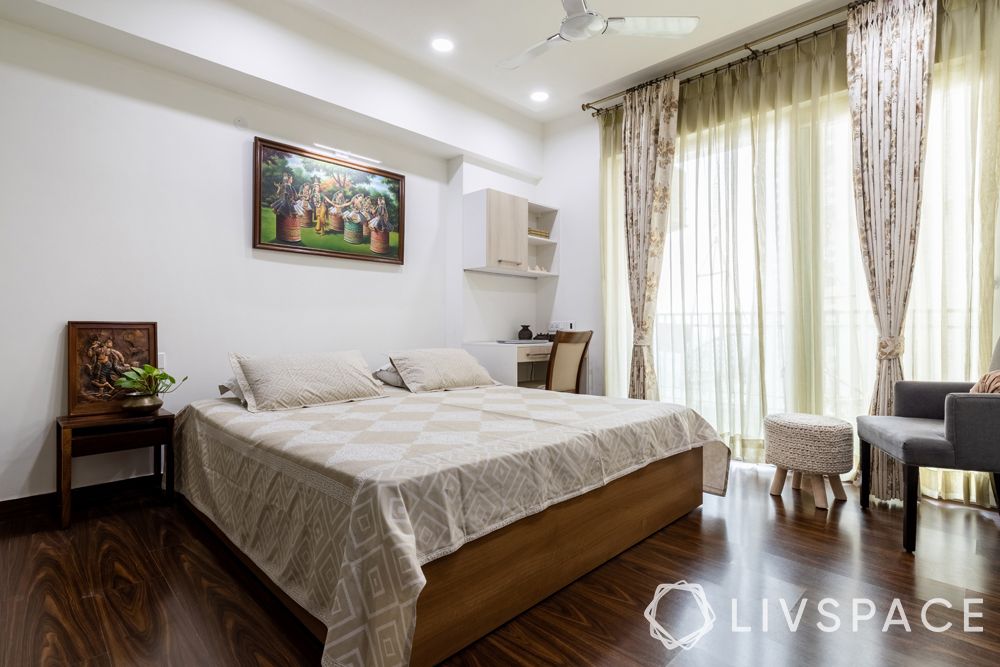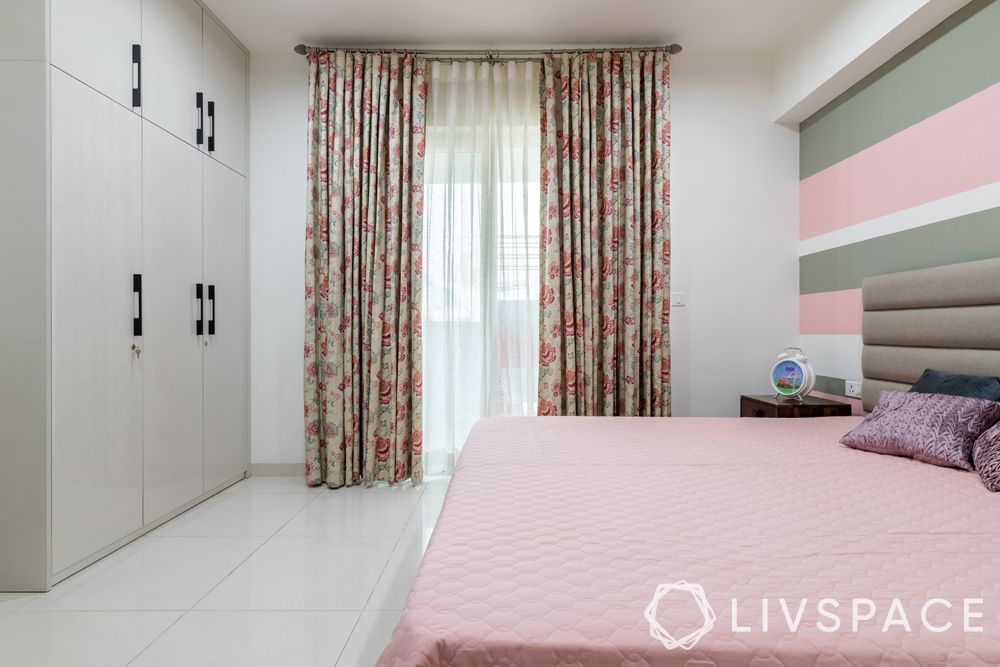 The colour and theme determine the overall look of a home. But when your family members span three generations, choosing colours that everyone likes while also maintaining design synchronisation can be a tough task! In such a case, the best option is to go with neutrals. They not only look contemporary but can also make your home look large and spacious. Surekha's 3BHK in Gurgaon features a gorgeous mix of greys, whites and pinks. Also, if you want a Scandinavian or a minimal design style for your home, neutrals are a must!
#2: Multiple Types of Seating in Every Corner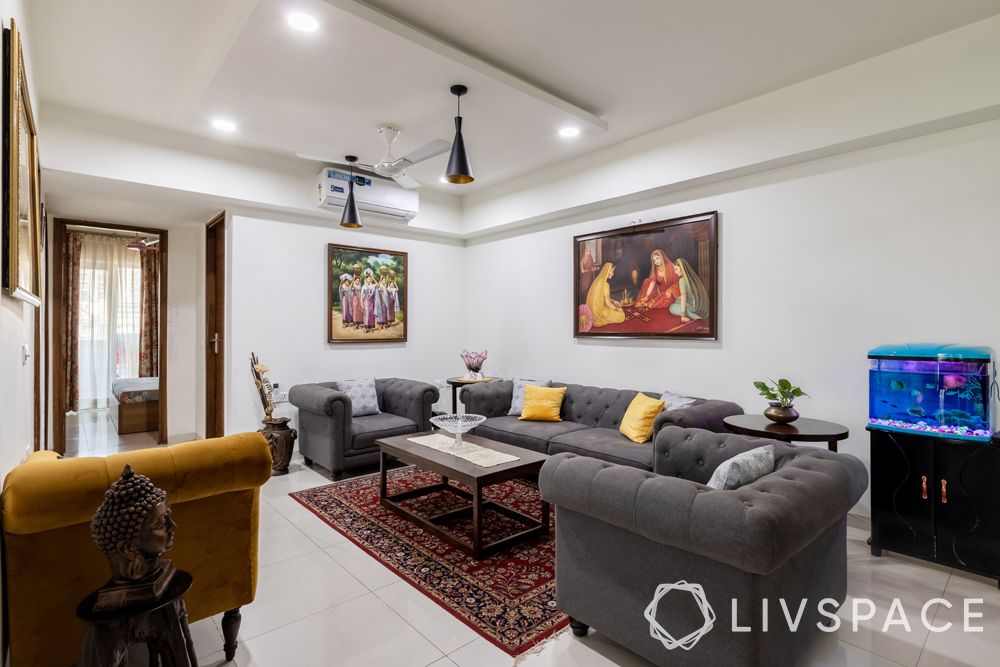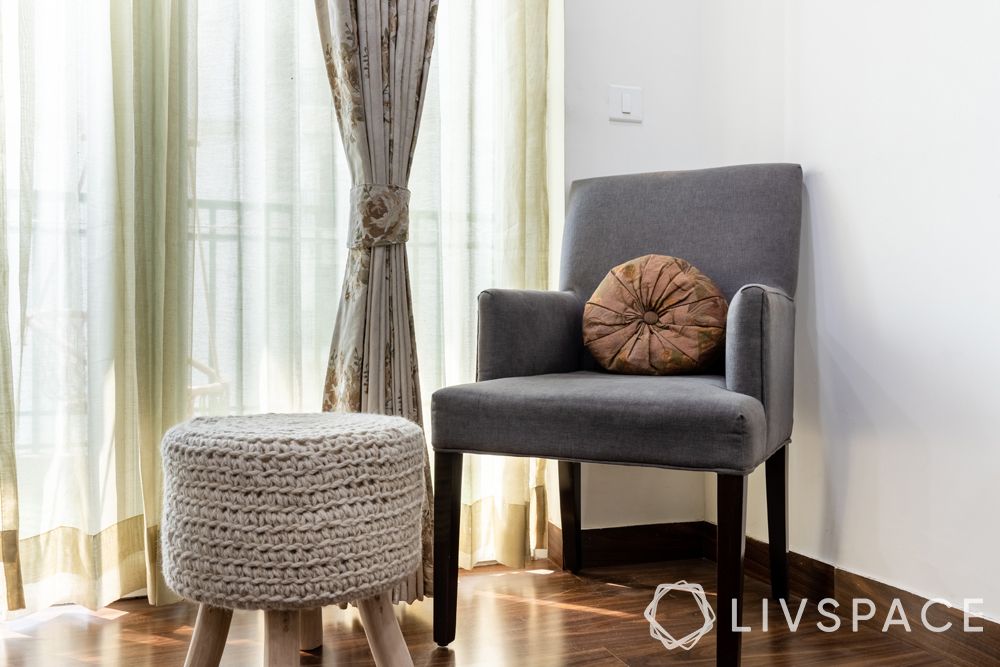 When you have a big family, ample seating is a necessity. This is especially the case when you have elders at home. While adding seating, play around with designs, colours and styles. This will ensure that your home looks elegant instead of cluttered. And if you are confused about seating options, look no further than Surekha's living room. It features three different types of seating — a sofa, a pair of armchairs and a chaise lounger, which is upholstered in mustard yellow to a pop of colour amongst the muted greys. The best thing about this 3BHK in Gurgaon is that it is peppered with seating throughout in the form of chairs, ottomans and more.
#3: Ample Storage to Meet Every Need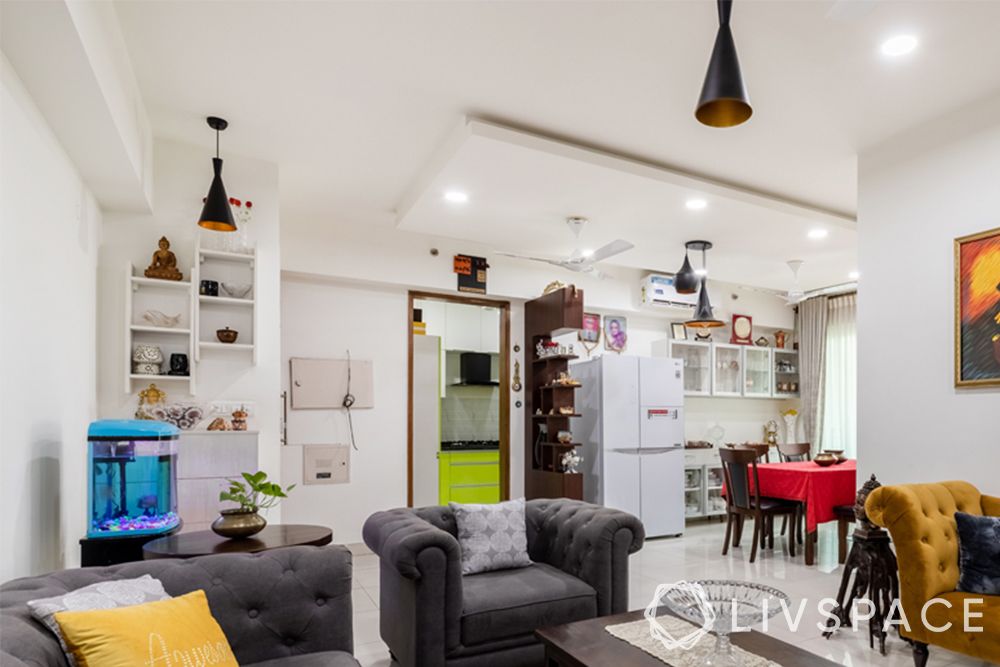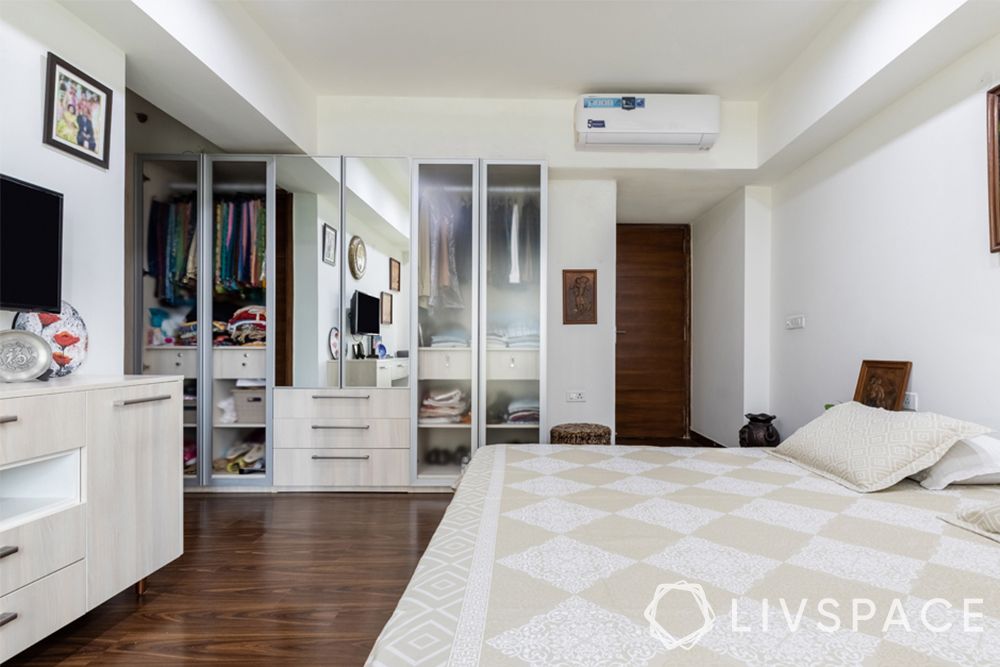 One can never have enough storage! And this is especially true when you have children at home. As kids grow, so do their storage needs. No wonder that most Indian homes come packed to the brim with storage solutions. However, too much storage can easily make your space look bulky. Surekha's 3BHK in Gurgaon easily overcomes this problem with the help of a mix of open and closed storage shelves. Open units create the illusion of space. If you notice the unit in the living room, the base cabinet is closed but the upper ones are open shelves. Similarly, the multifunctional dresser-cum-wardrobe in the bedroom features opaque glass, which is another great way to open up the space.
#4: Soft and Comfortable Upholstery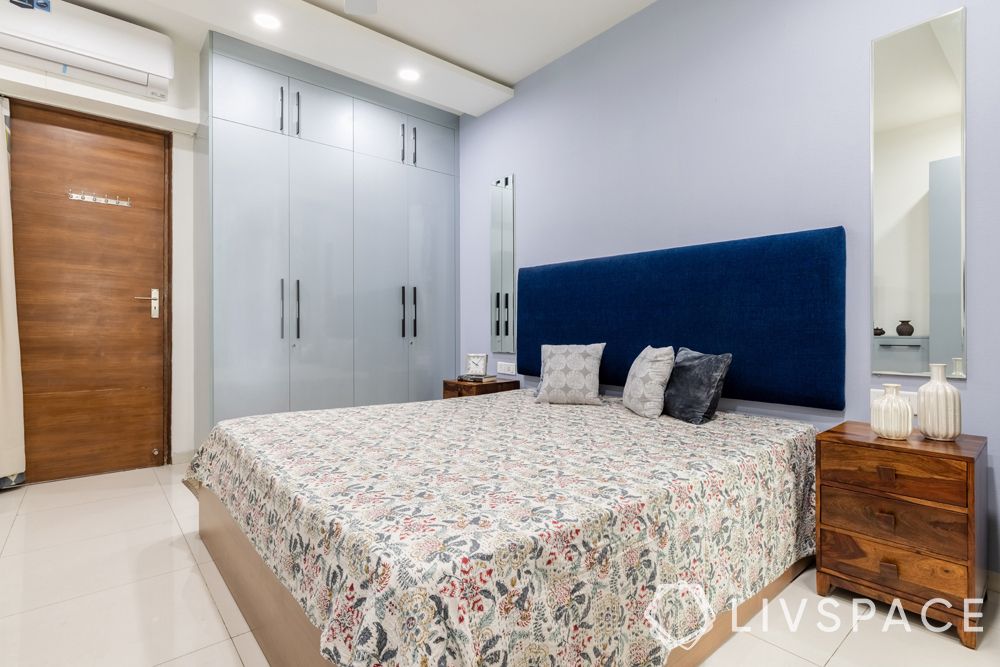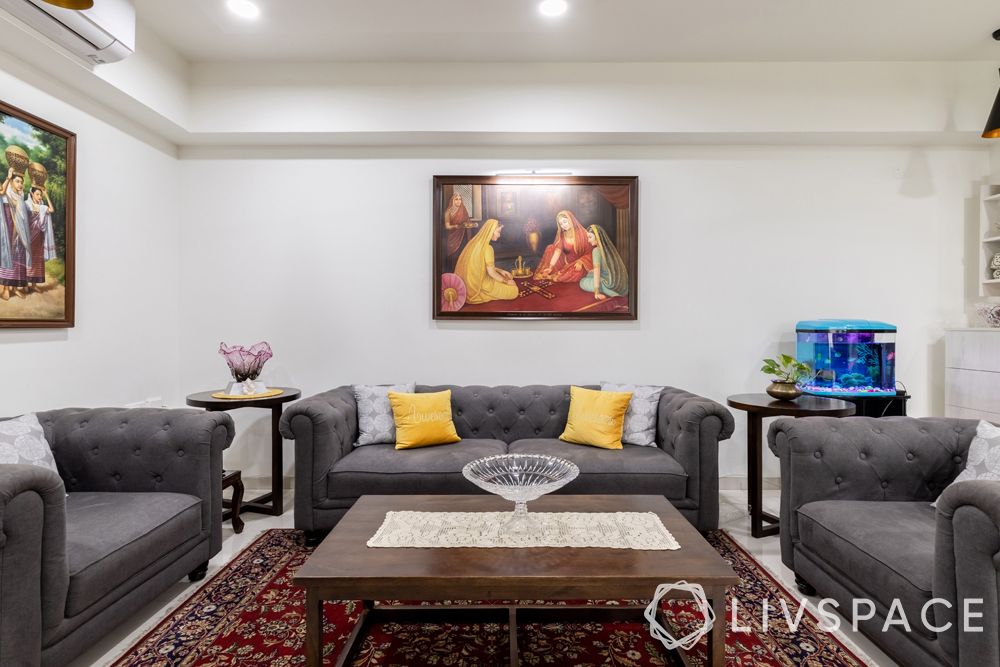 Young kids and elderly parents are equally prone to injuries. Therefore, to ensure their safety, it's crucial that you select soft upholstery for your furniture. Headboards are of vital importance here as children and seniors are prone to hurting their heads against the same. It's best to avoid hard headboards and opt for fabric ones like the headboards in this home. Velvet, suede and cotton are good options for headboard fabrics. Apart from this, the sofas should also come with comfortable upholstery like cotton and linen.
This 3BHK in Gurgaon is a perfectly balanced blend of beauty and safety. If you liked this home, also check out this stunning Gurgaon 3BHK done up in pastels.
How Can Livspace Help You?
We hope you found our ideas useful! If you want your home to be just as beautiful, then look no further. Book an online consultation with Livspace today. Delivering safe home interiors has been our No. 1 priority. Click here to find out how interiors are being delivered following all safety protocols.
We love hearing from you! Write to us with your comments and suggestions at editor@livspace.com