Bustling beaches, lip-smacking vada pavs and a LIT nightlife – there is so much that Mumbai, the city of dreams is famous for! But with all the good comes something not so good. And with Mumbai, it's the tiny size of the apartments. If you are an average Mumbaikar, you probably know what we are talking about! And you would also be thinking that a compact Mumbai home cannot be designed to look grand and chic! But that is a myth that we, the top interiors designers in Mumbai, are here to break! These 10 Mumbai homes, all under 900 sq. ft., got the best of interiors by Livspace. Check them out.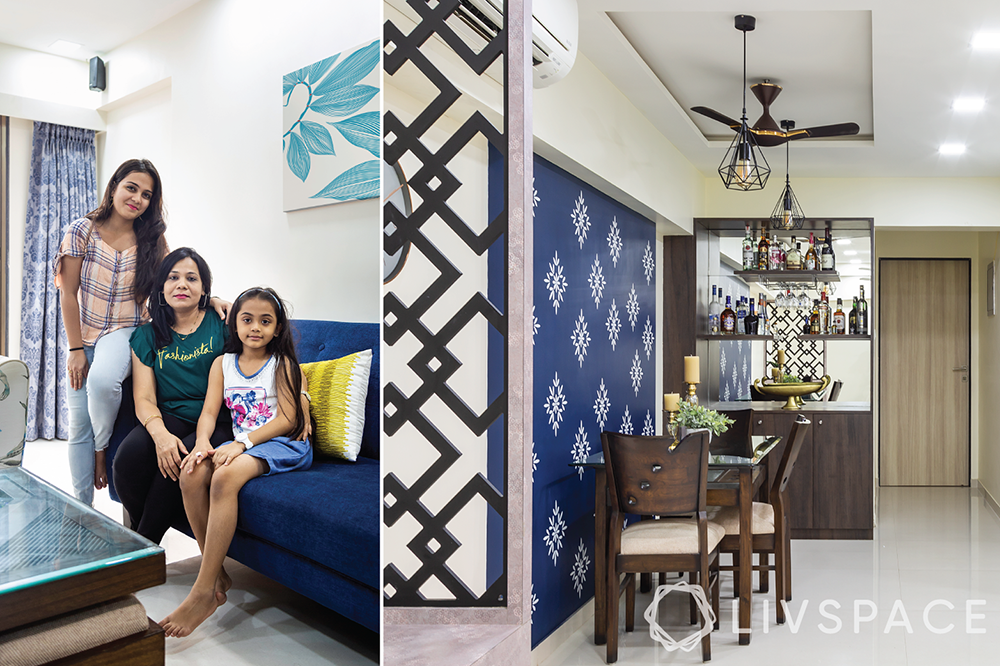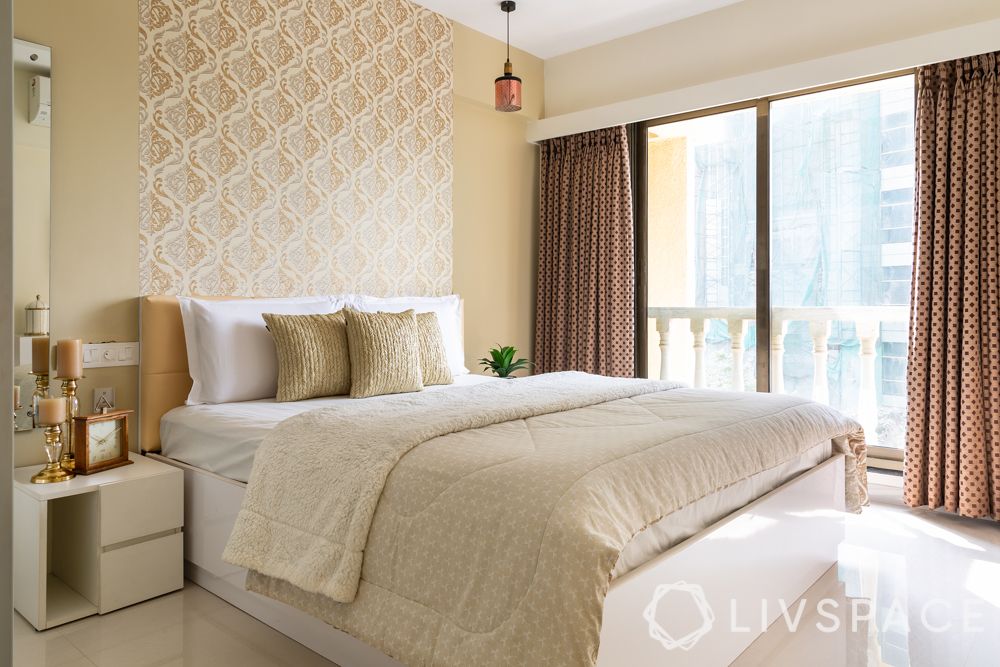 Budget: ₹₹₹₹₹
When Mahesh and Meghana bought their 845 sq. ft. 2BHK in Mumbai, their key requirements were that they wanted their home to look spacious without compromising on storage space. While 845 sq. ft. may not be very small for a Mumbai home, space constraints do play their part when the home is occupied by a family of four. Our designer, Kshama Shah, delivered a home that was elegant, smartly designed and spacious.
Design lessons from this home
Use colours like white and ample lighting to make a space look big
The sleeker the design of the furniture, the lesser space it takes up
Try to place all the furniture aligned to straight lines with nothing sticking out
Design every room around a focal point like a great piece of furniture or a statement wall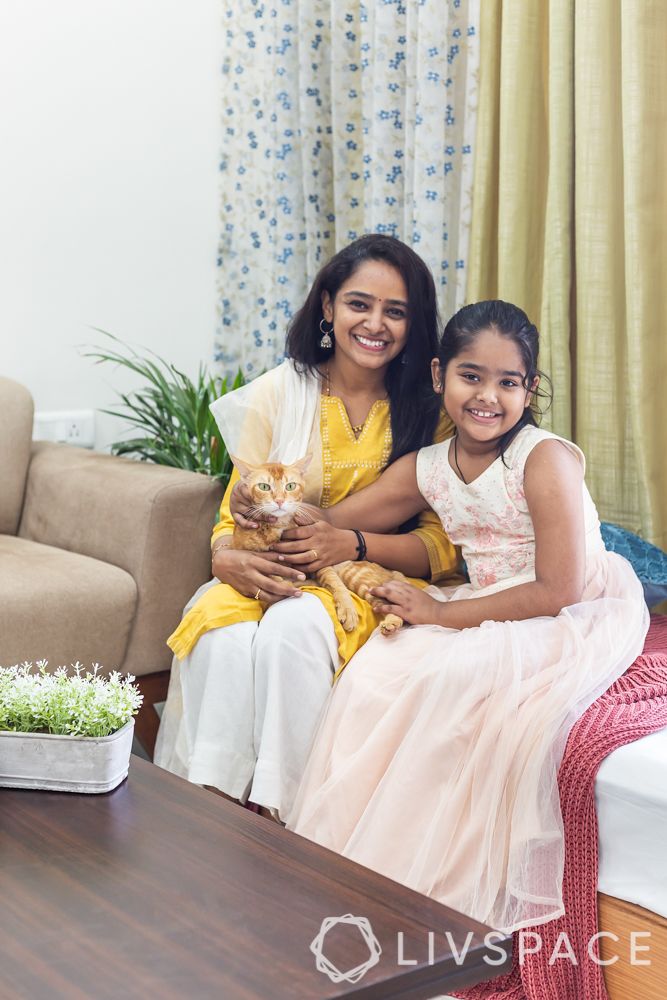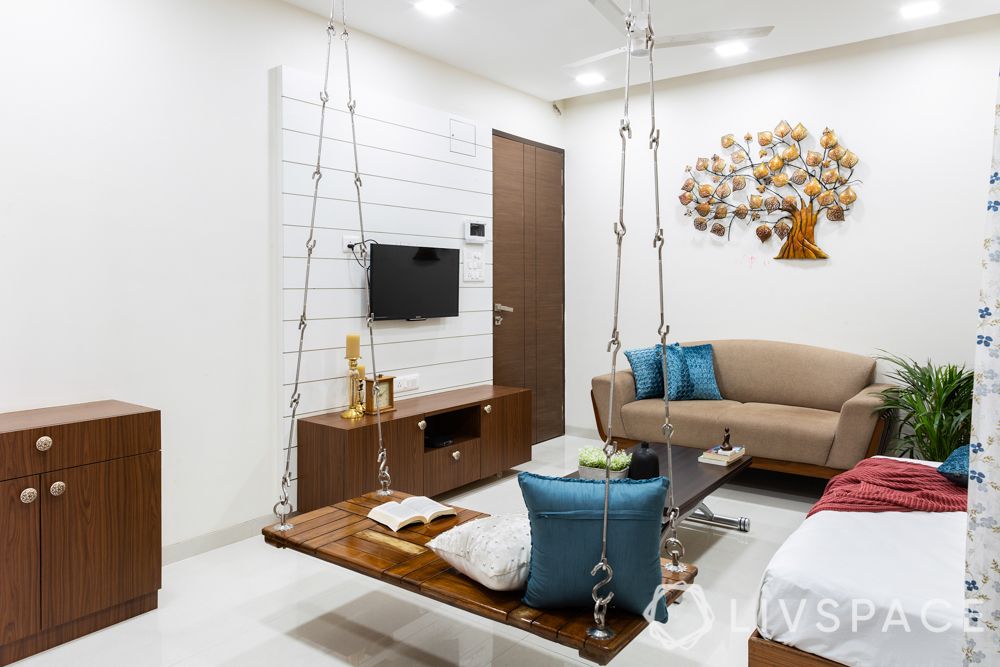 Budget: ₹₹₹₹₹
How can you design a compact 500 sq. ft. home in Mumbai and make it spacious enough for three people, including a growing young girl? Sounds impossible, but not for the best interior design company in Mumbai, Livspace! Our designer, Tanvir Siddique, used each and every space-saving trick in the book to design lawyer couple Rahul and Neelam's 2BHK in Navi Mumbai. No wonder this is one of our best home interiors by the Livspace designers in Mumbai.
Design lessons from this home
When you have living room that includes dining space, use a suspended unit like a jhoola to demarcate the spaces without using partitions
Use foldable furniture that can be rolled back when not in use
Multifunctional furniture with pull-out features can be your best friend when space is less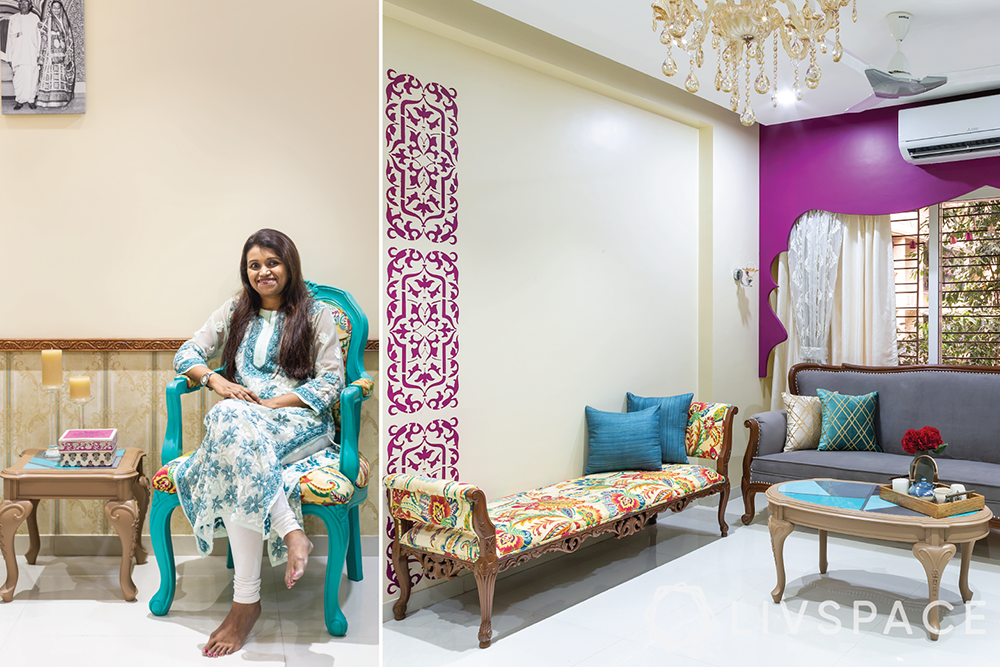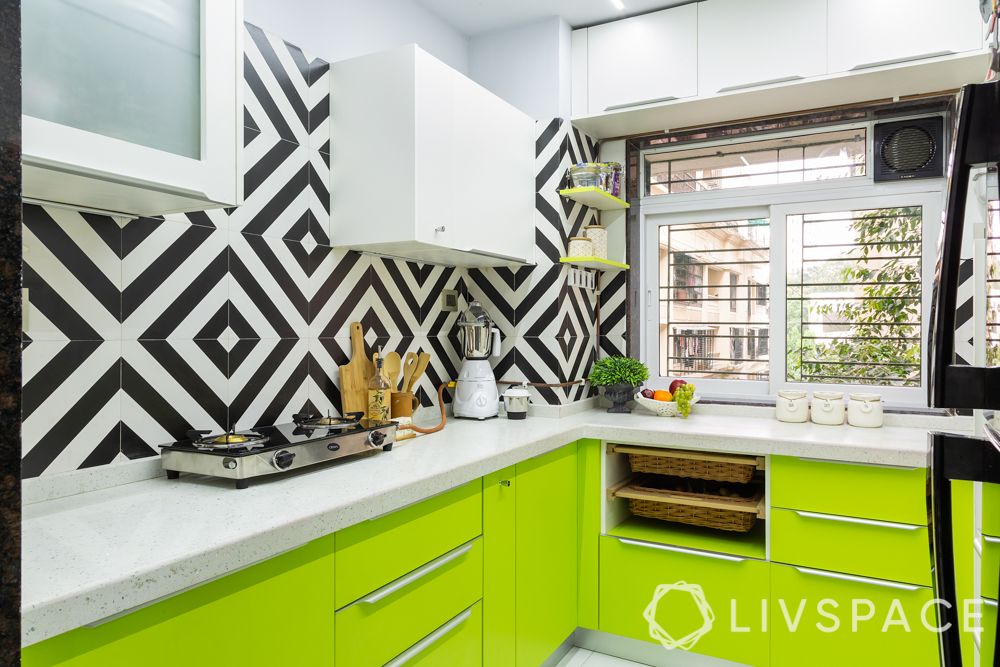 Budget: ₹₹₹₹₹
The top interior designers in Mumbai and every other city would tell you that you must use light, neutral shades while designing a small home. But what if the client is a self-confessed lover of bright, vivid colours, as was the case for Kruti Gala? When our designer, Sumit Patel met Kruti, she informed him that she wanted a home that was bright and colourful, functional and space-optimised. And what a distinctive home it turned out to be!
Design lessons from this home
While using bright colours, choose a particular colour or family of colours per room and stick with it
Follow the golden triangle rule in the kitchen (hob-sink-refrigerator) for efficiency
When space is less, use spotlights that can highlight only specific parts of your room, drawing away attention from the small space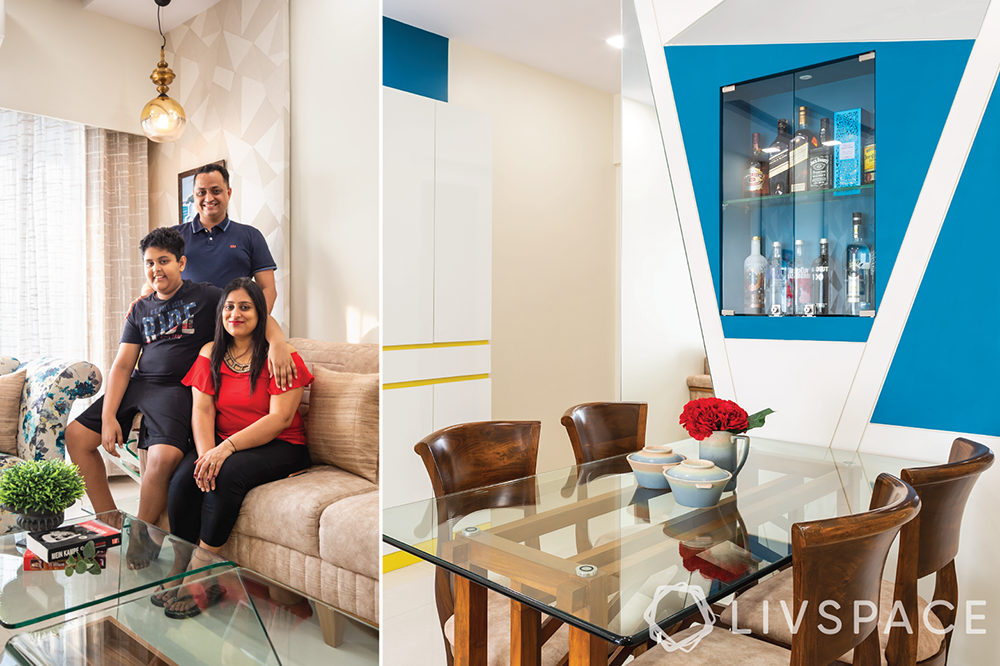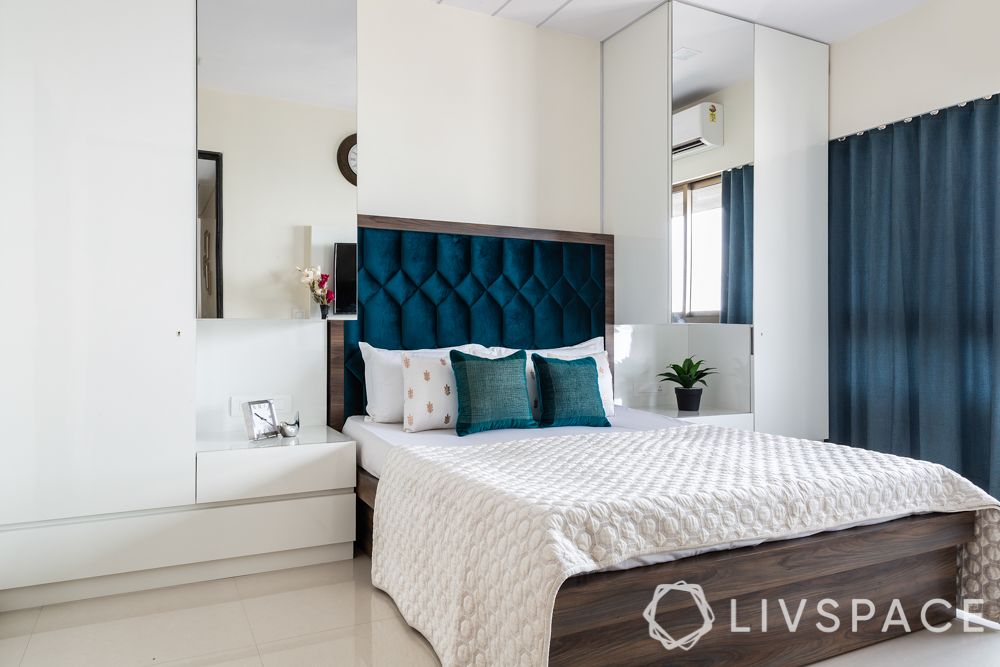 Budget: ₹₹₹₹₹
If you own a compact home, having a chaotic design will only make the space look smaller. The design should be such that it makes the entire home look like a neat, single unit. Our designer, Binal Bhagat, focused on design continuity to ensure that Pawan and Neha's best Mumbai home interiors is a sight to behold!
Design lessons from this home
Continuity can make a compact space look large and spacious; using the same accent colour across different rooms establish continuity
High gloss finishes and mirrors create the illusion of space
Wardrobes and cabinets with sliding mechanisms save on space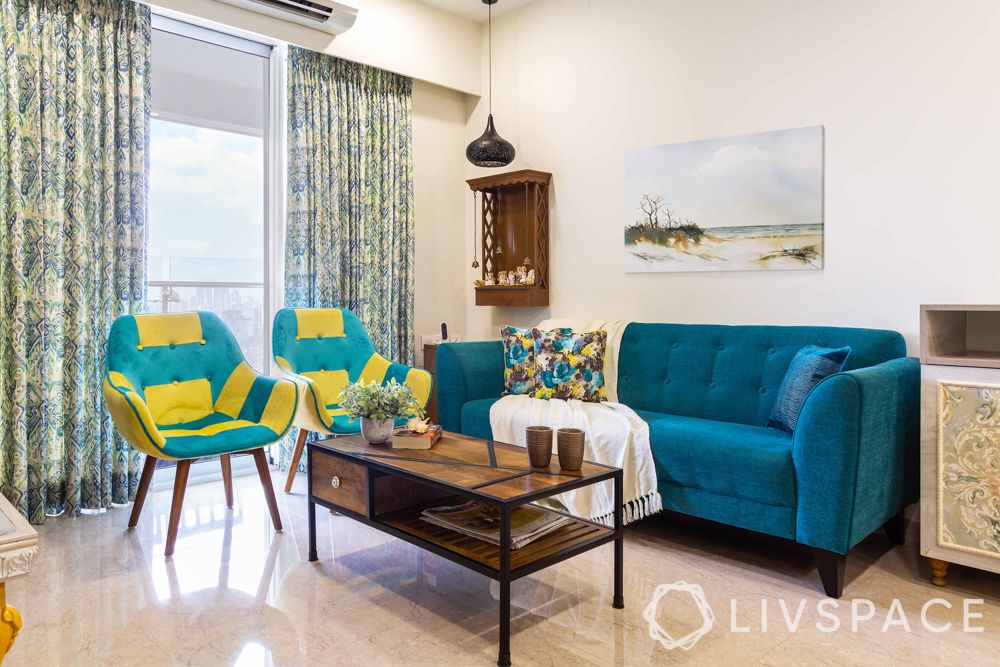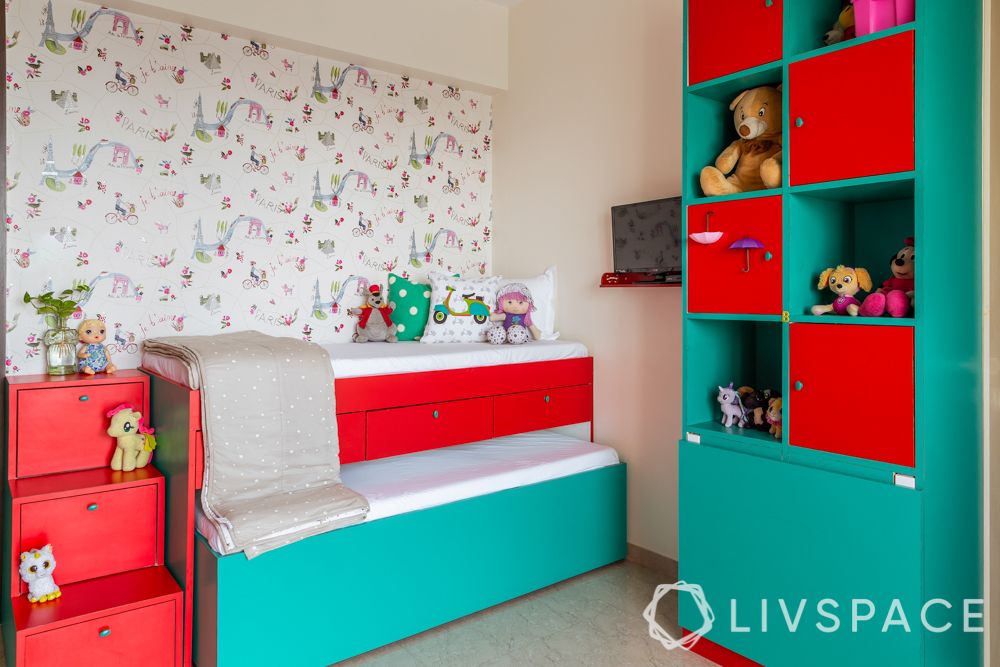 Budget: ₹₹₹₹₹
The Nayaks had a mission – they wanted their compact 650 sq. ft. home to fit all the needs of a family of three. And who better to guide them than the top interior designers in Mumbai, Livspace? Our designer, Yasin Shaikh, is a specialist in designing compact spaces. So, he had to draw on all his experience to transform this home into a space-efficient and storage-optimised space.
Design lessons from this home
Opt for customised furniture that fits perfectly into a compact room
Choose smaller furniture, like accent chairs, stools and benches that can be moved around easily
Use floating furniture and wall-mounted units to save floor space
When floor space is less, make use of vertical space with shelves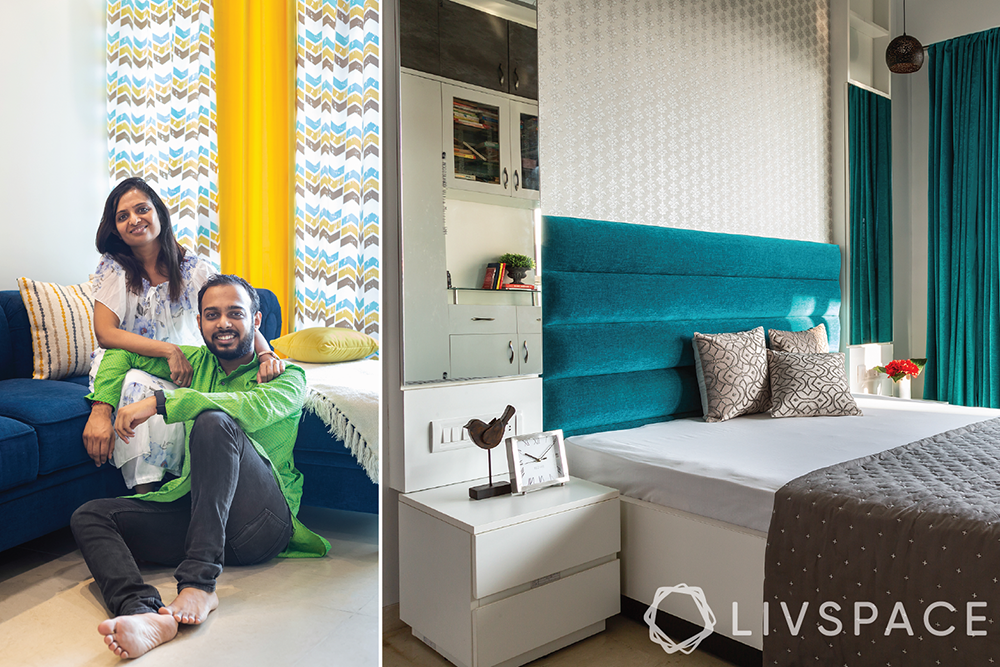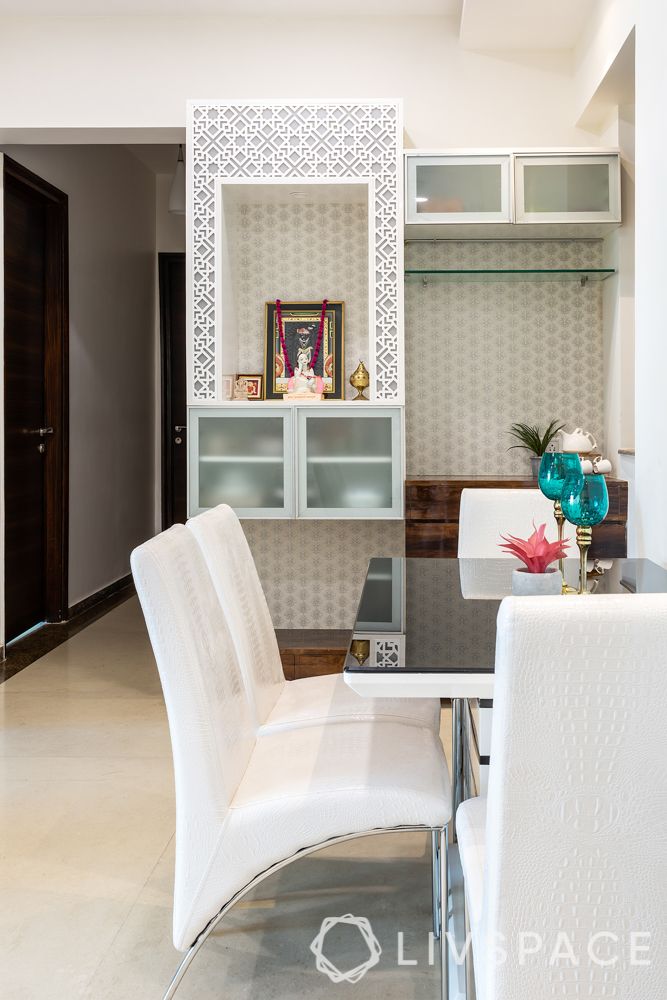 Budget: ₹₹₹₹₹
Simple, elegant and clutter-free – that's everything Dipti and Parag Shah wanted for their new home in Mumbai. For the top interiors designers in Mumbai, that shouldn't be difficult! But the twist was the compact size of their apartment and the strict timeline that we had to follow. But our designer, Neha Desai overcame these space and time constraints to deliver an apartment that easily warmed into 'home' for the Shahs. This is surely one of the best home interiors and among our favourites.
Design lessons from this home
Use neutral colours like white, brown and grey to accentuate space
They have a buffet unit here that is also a mandir and a crockery cabinet; so multi-functional furniture works!
Hydraulic beds are the perfect way to add storage space in compact homes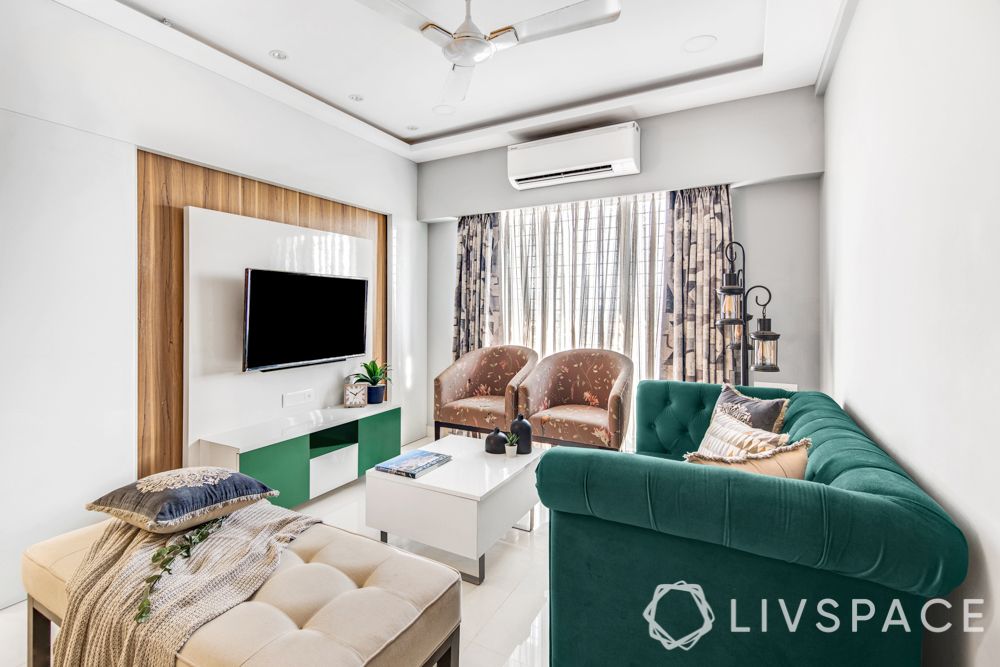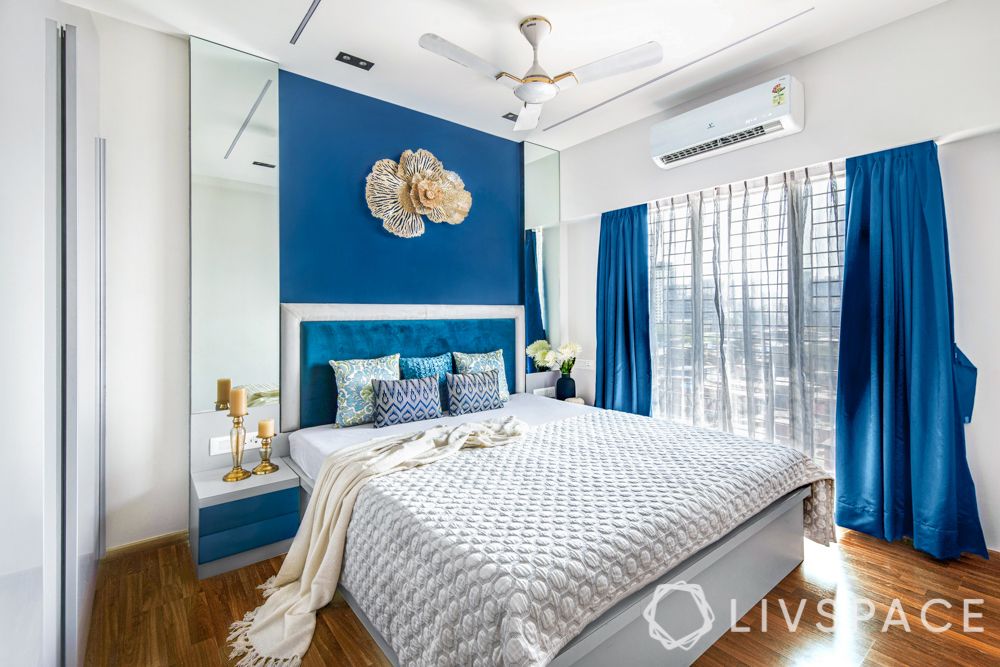 Budget: ₹₹₹₹₹
How big or small a home is often depends upon the inhabitants. For instance, a 620 sq. ft. home seems tiny for four adults. But not when designed well! Livspace designer Sakshi Shetty worked in conjunction with the Katkams to deliver their dream home – one that is contemporary, vibrant and storage-efficient!
Design lessons from this home
Instead of using only bold colours, choose one piece of furniture or a wall in a vivid colour and offset it with subtle shades
Sleek partitions don't eat into your available space
Utilise any nooks and corners by fitting in customised storage units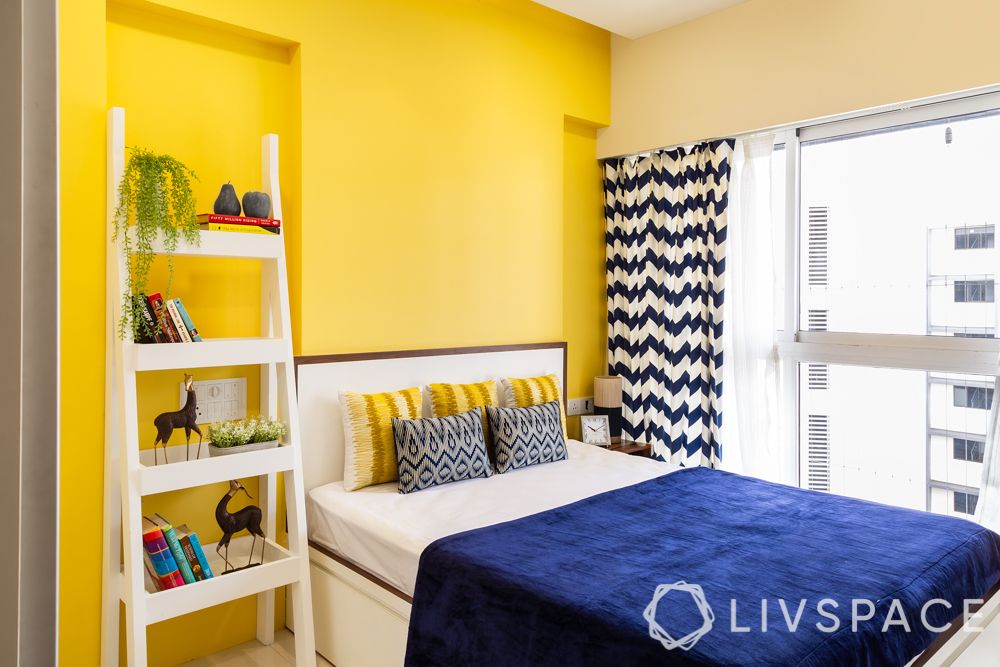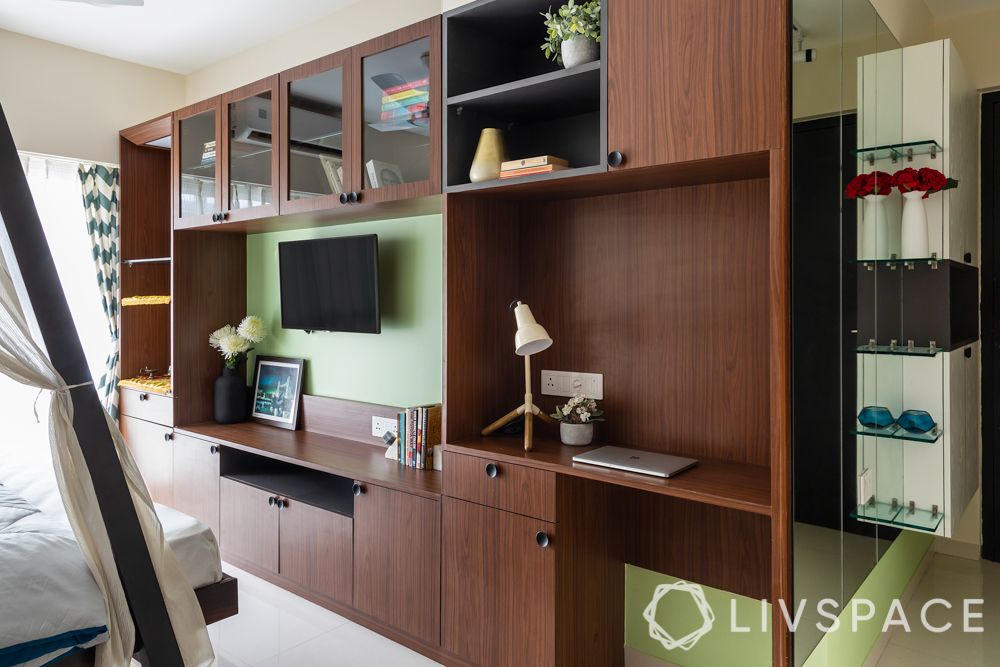 Budget: ₹₹₹₹₹
While designing a compact home, is it only about making the space look big? Not at all! A house becomes a home when it is personalised to suit the personalities of its residents. So was the case for the Mitra home. Designer Sumeet Rawat had to transform this home so that it looked spacious, had ample storage options and was elder-friendly. And we love how the look turned out!
Design lessons from this home
Quirky furniture like open ladder units look stunning and are perfect for storage and display
Open shelves, instead of closed cabinets, can make the kitchen look spacious
This home has a TV unit + study table + bookshelf + dresser unit; so integrated furniture is a smart choice!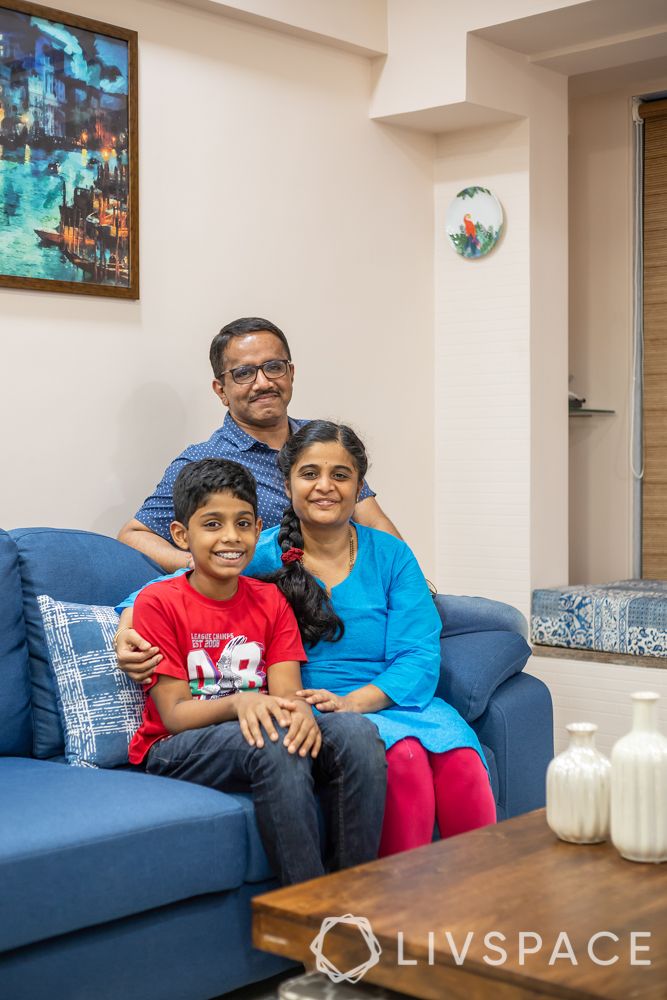 Budget: ₹₹₹₹₹
Home is your haven, your escape. And this is especially true if you live in the crazy, bustling city, Mumbai! The Kamaths wanted their home to be a serene space where they could unwind after a long day. Also, considering the compact space, they were looking for some neat design that could make their home look spacious and clutter-free. And who better for this than the best interiors designers in Mumbai? From render to reality, our designer Smridhi Jain gave them the home of their dreams!
Design lessons from this home
Utilise wall space by opting for wall-to-wall storage units, keeping the floor space free
Wardrobes that come with mirrors eliminate the necessity for a separate dresser unit
Put the space under windows to good use by creating seating there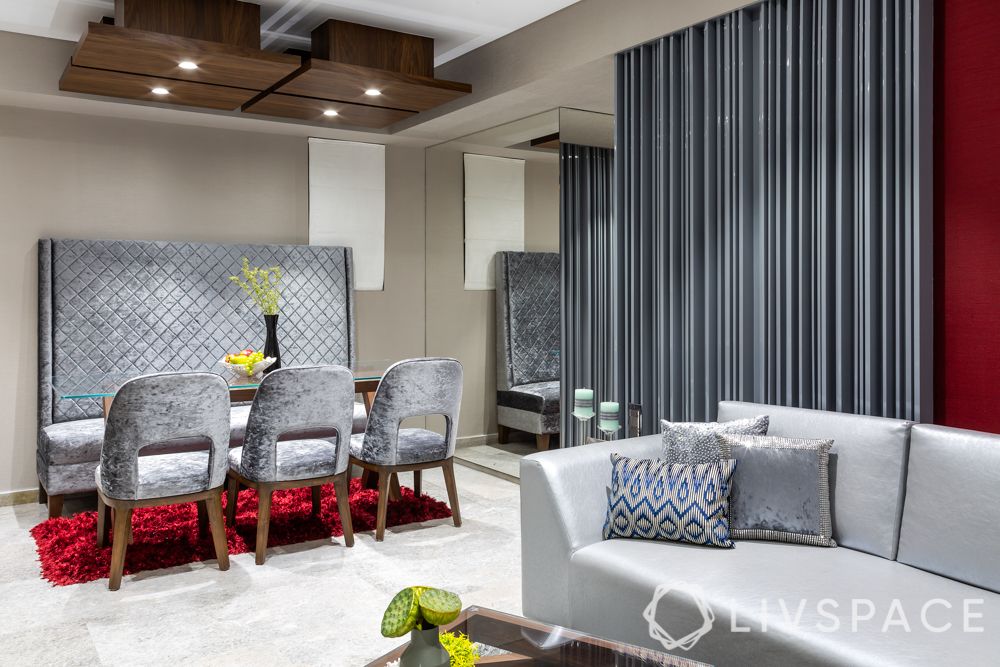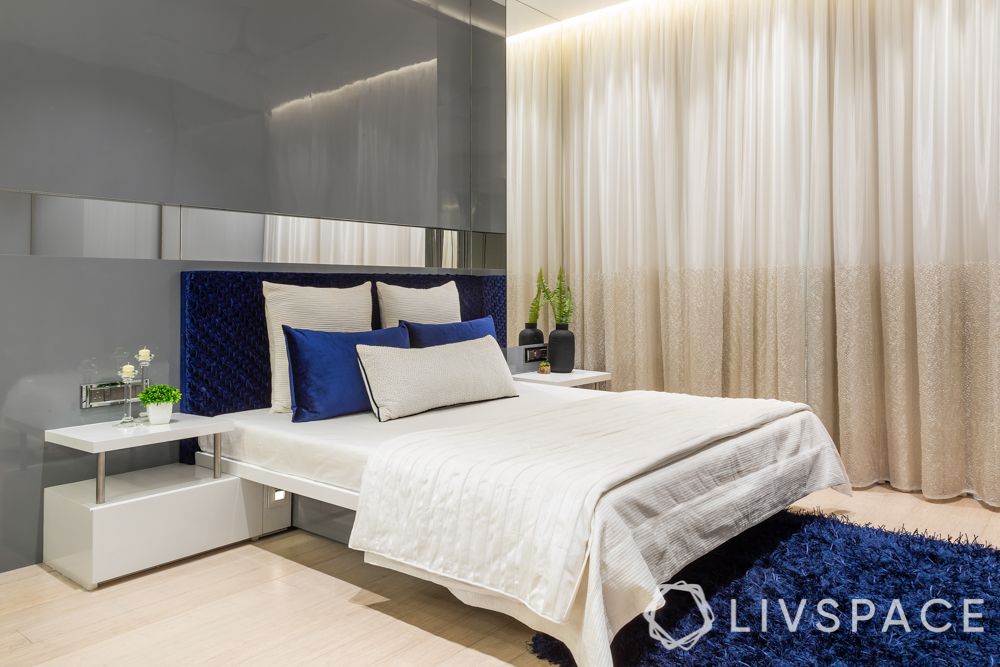 Budget: ₹₹₹₹₹
Luxury and small homes rarely go hand in hand. But nothing is impossible for the top interior designers in Mumbai! When Sonam and Varun bought their dream home, they were brimming with ideas. With some help from our designer, Heny Savla, we gave them a luxe look for their compact home.
Design lessons from this home
Subtle colours distributed evenly across a room can make a space look bigger
When your living room is small, opt for an L-shaped sofa that maximises seating capacity
Ample use of mirrors and glass can open up a compact space
When space is scarce, play up the upholstery. If you have the budget, opt for imported, custom-made fabrics for a regal touch
For more small home inspiration from Mumbai, check this out:
These are some of our favourite compact homes from the maximum city. As the best interior designers in Mumbai, we have designed several other gorgeous Mumbai homes. Check out these stunning and low-cost homes in Mumbai designed by Livspace.
You can also visit our Experience Center in Mumbai to get your dream home designed.
We love hearing from you! Write to us with your comments and suggestions at editor@livspace.com