Ever wonder how artists are as clients to their interior designers? You would think a nightmare, but our Mumbai interior designer Ritika Parab found a model client in Shreya Joshi. As a commercial artist, she was not only sure of what she wanted, but also a big help when it came to fleshing out the colour scheme for her Mumbai 2BHK.
Let's take a visual tour of this bright and beautiful home as our Mumbai interior designer Ritika Parab walks us through this home.
There are several note-worthy features in this home, as pointed out by Ritika, but what are the features that make it worthy as an artist's home? Let's take a look.
A Palette of Blues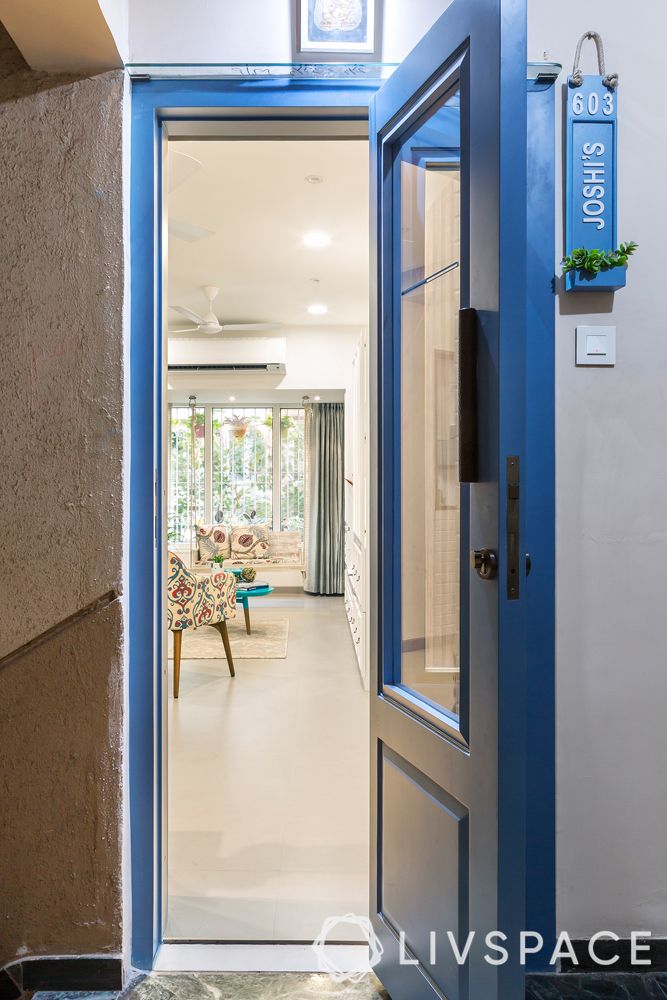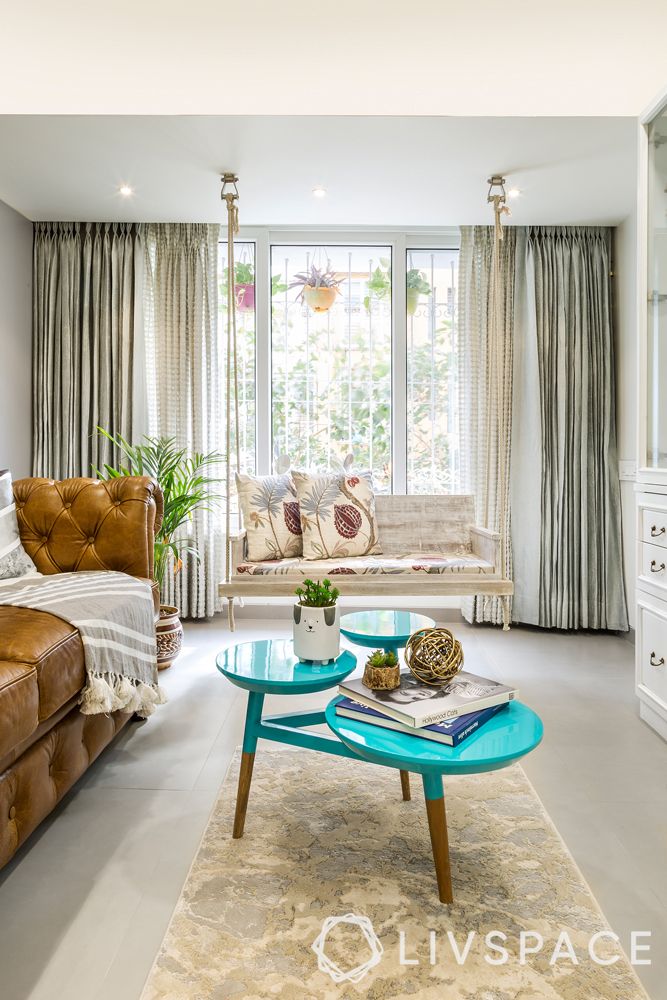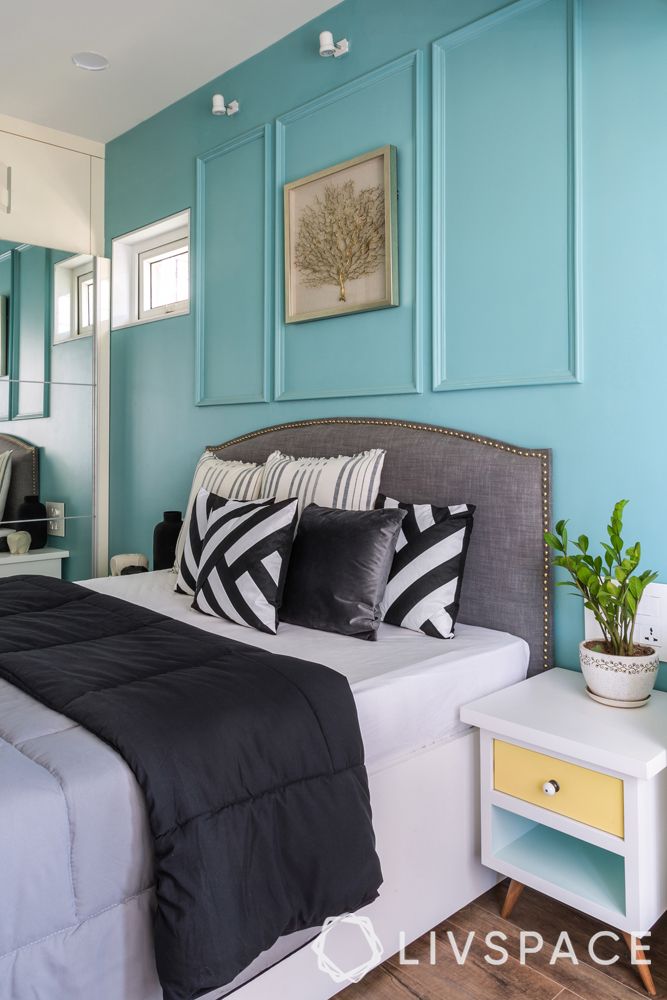 Even as we walk through the beaming blue door of this house, we know that it will be a class apart. The next patch of blue that catches our eye is the 3-tier centre table matched with a side table of the same shade. Interestingly, the blues pop against the earthy shades we see in the living room. Cut to the master bedroom where our Mumbai interior designer has created an accent wall to marvel at. Unlike the rest of blues, the soft pastel blue walls of the bedroom have a soothing touch.

The Art and the Artist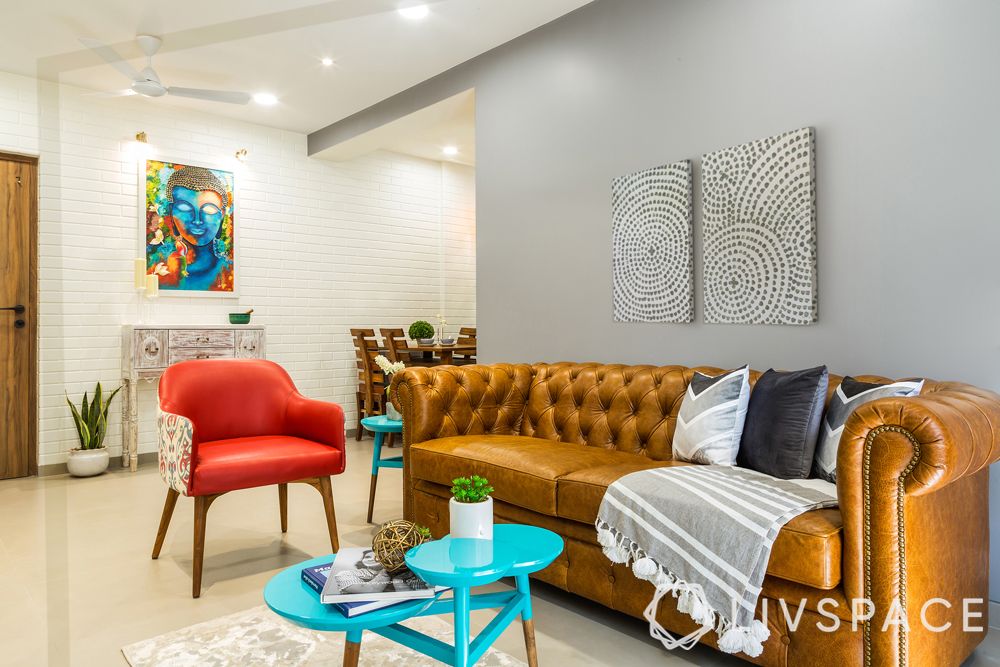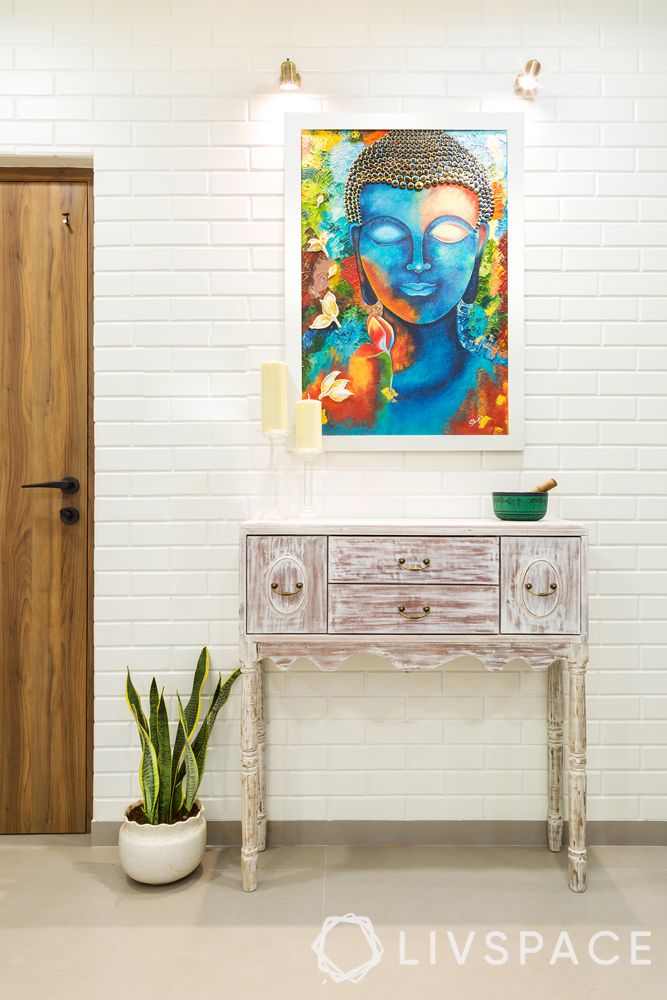 What is a home if not a reflection of our personality? And since Shreya is an artist, it is imperative to have her imprint on this home. This Buddha painting, which is the highlight of the living room, has come from Shreya's own brush!
Ceramic Style for an Artsy Kitchen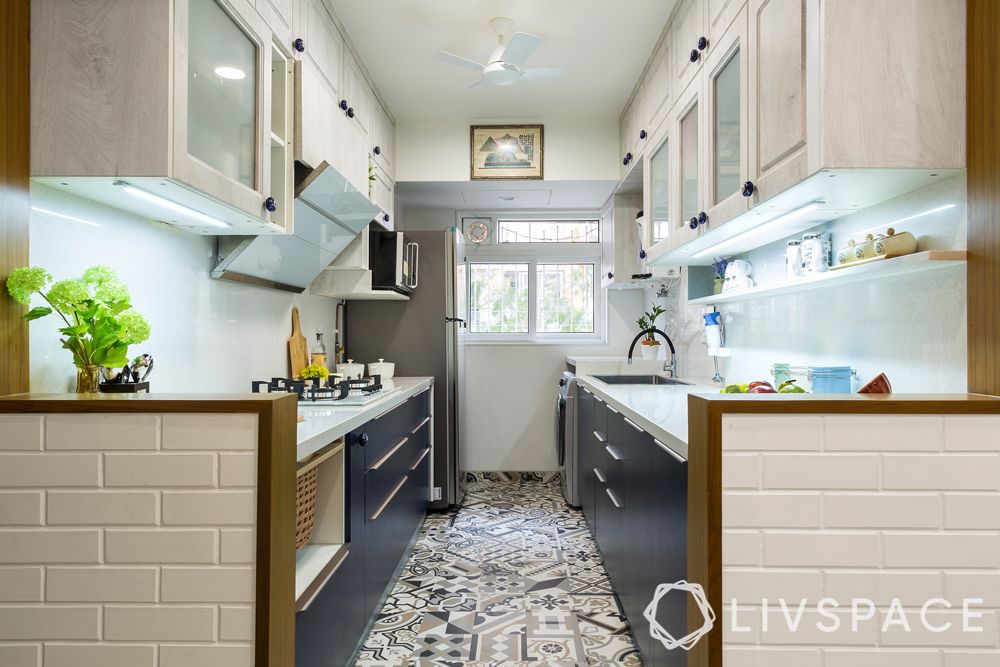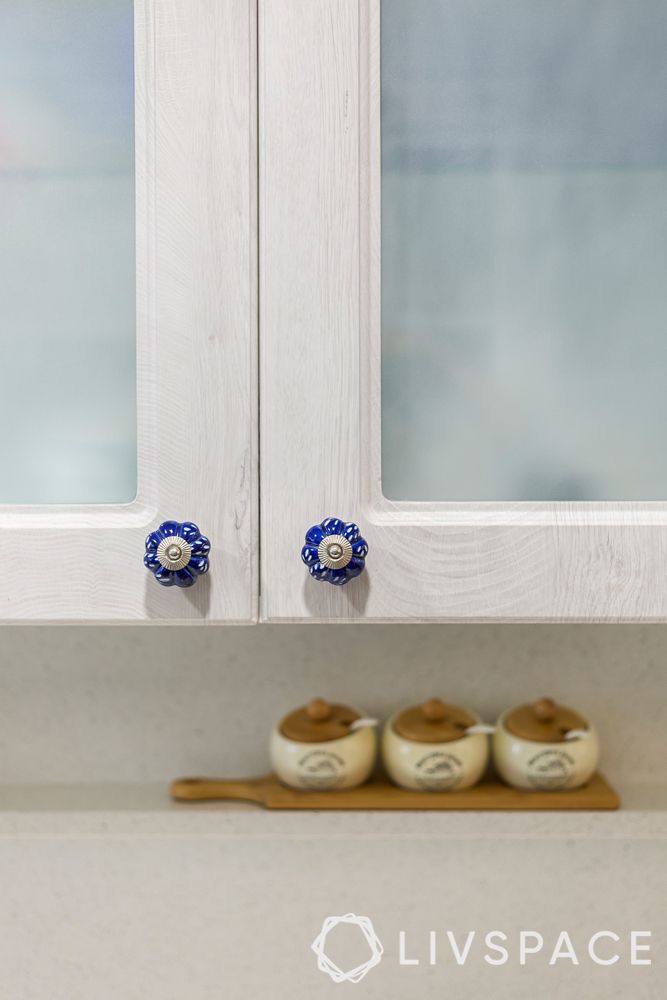 No part of this 2BHK is untouched by the aesthetic spirit of the homeowner. The kitchen wasn't going to be an exception. So the classic white and blue kitchen is replete with seamless membrane finish. But the real star (at least as far as looks go) is the floor with colourful and patterned Moroccan tiles. To match the boisterous vibe of the flooring, our designer put in matching ceramic handle knobs on the cabinets.
Extra Storage for Art Supplies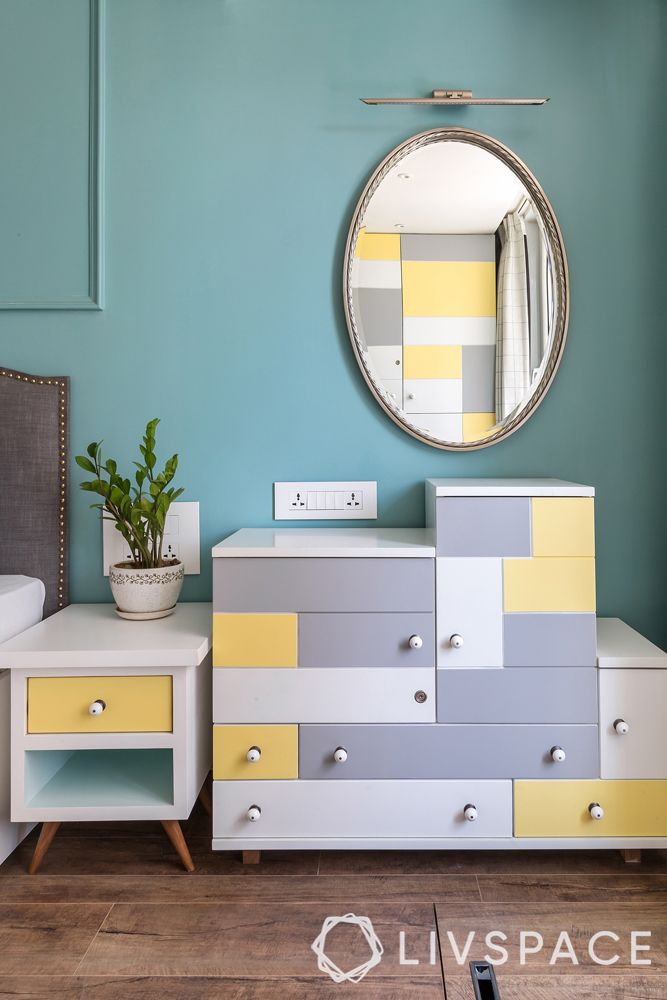 Mumbaikars are no strangers to the problems of space crunch. So you can only imagine Shreya's apprehension to fit in all her art supplies within a compact 2BHK. But Ritika put all her anxiety to rest with this custom cabinet created to store all the essentials she needed to practice her craft.
If you enjoyed the video tour for this home, also explore See How We Personalised Interiors for this Family. To send in your comments and suggestions, write to editor@livspace.com.