A girl has so many dresses; reds for dates, blacks for dinners and pastels for day trips. But she looks the best in a wedding gown and it is white. No matter how much you love colour, when you come across photos of home that are completely white, you will stop and admire. This instantly striking quality of white interiors makes it special.
When we look at this through the cultural lense of India, things take a slightly different turn. Our fondness for colours is not unknown. But anyone who thinks that white interiors have no relevance for Indian homes only need to see the Taj Mahal! What better example could there be of white in architecture?
Moving on from the grand mausoleum of love to more relatable designs, these photos of home projects designed by Livspace are predominantly white. And each has a lesson in how to use whites in your interiors properly.
#1: White can be warm and welcoming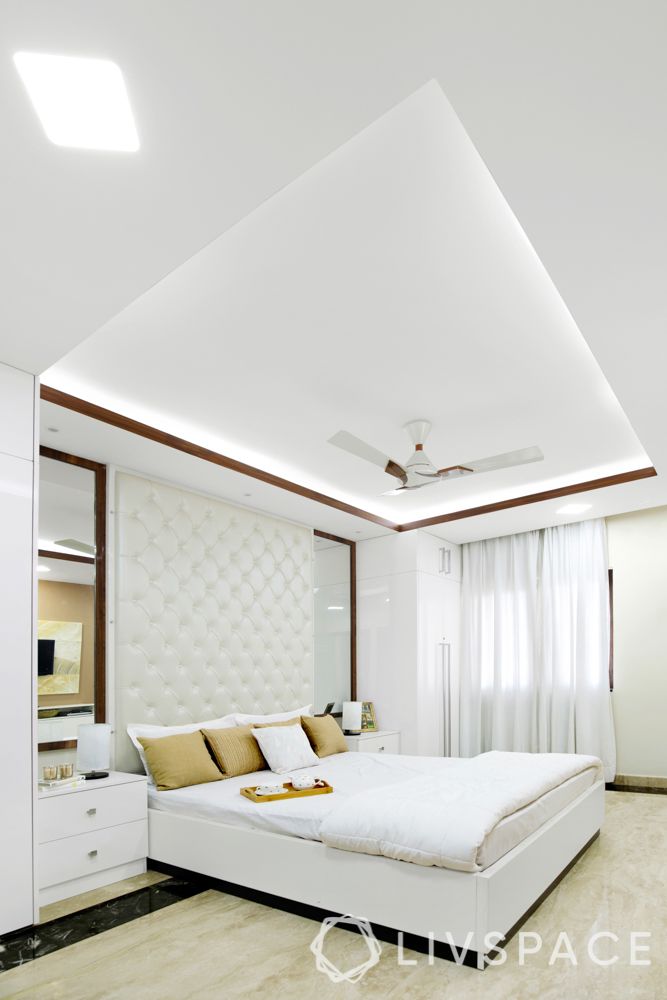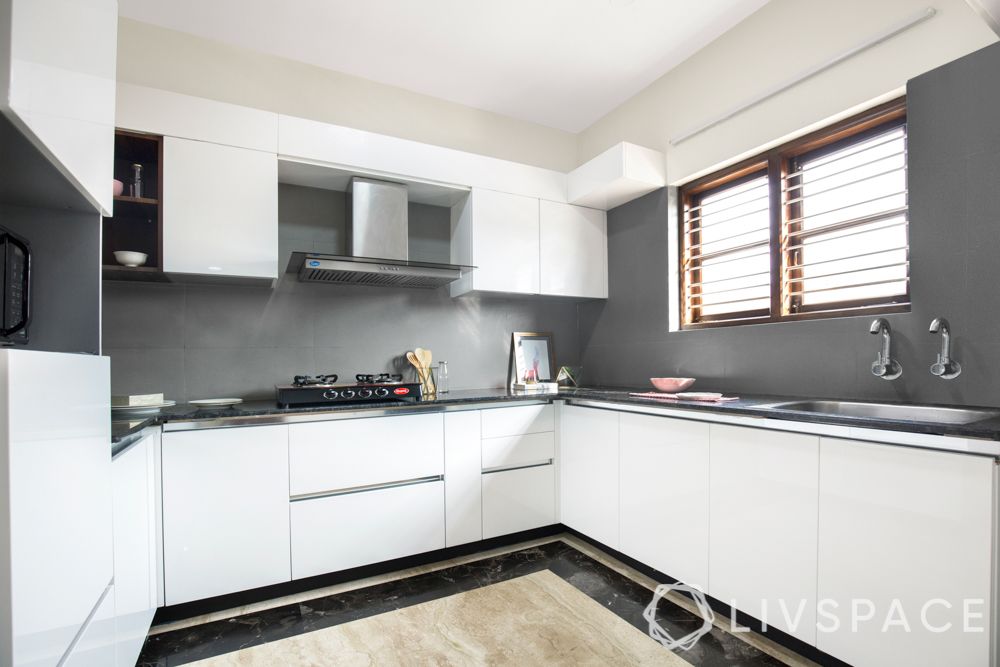 At least that is what this Bengaluru family believes. Their colour is white, and their home is a testament to their choice.
You can see their full home here.
Design lesson to steal: You use whites to create elaborate visual effects like this full-length headboard. But despite being quite bulky, the headboard does not consume too much space as it's white!
#2: Home interior designs in white look clean and minimal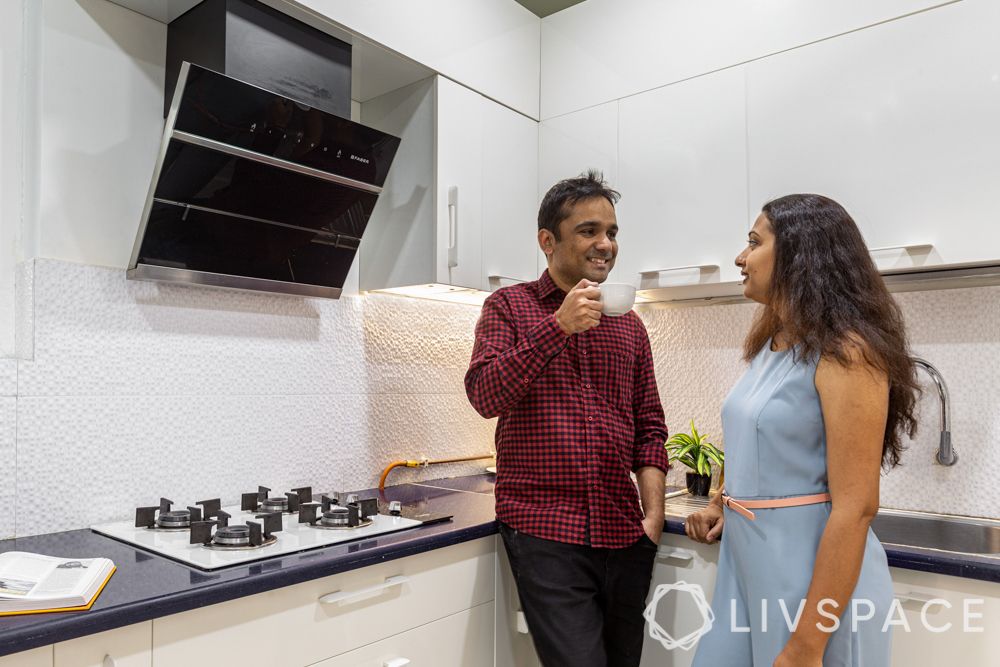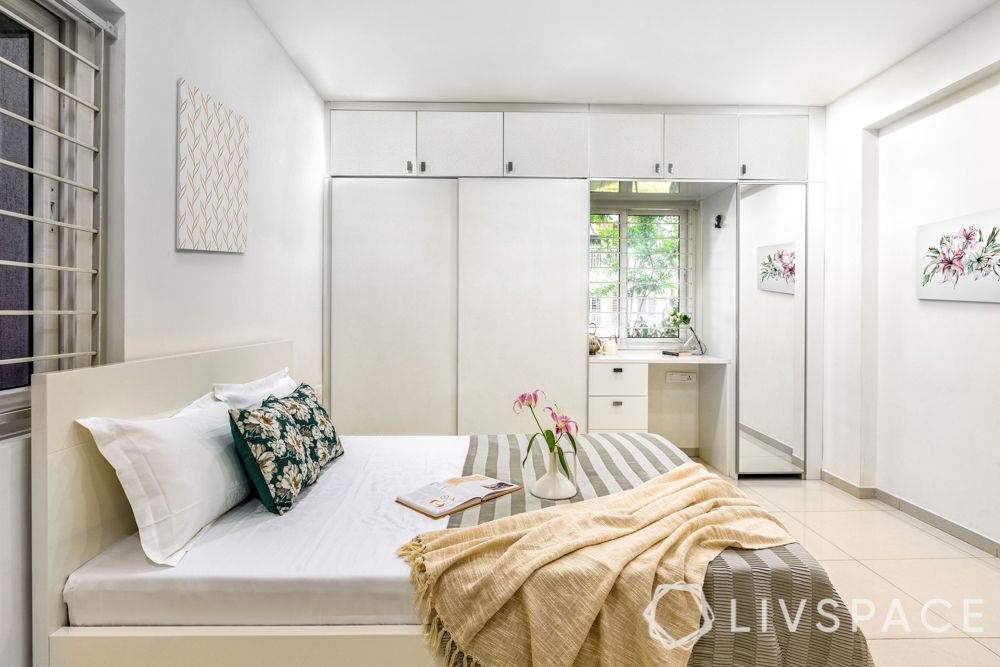 By clean here, we are not referring to the cleaning and maintenance part of white interiors. But any design in white looks cleaner than colours. That is why Imtiaz and Ramla wanted their new home in Hyderabad to be all-white!
You can see their full home here.
Design lesson to steal: You can hide storage in plain sight by using white finishes. Notice how much storage there is in the kitchen and the wardrobe too covers the entire wall! Yet, in the photos of home, there is no feeling of stuffiness. That is all thanks to white!
#3: Whites can sparkle!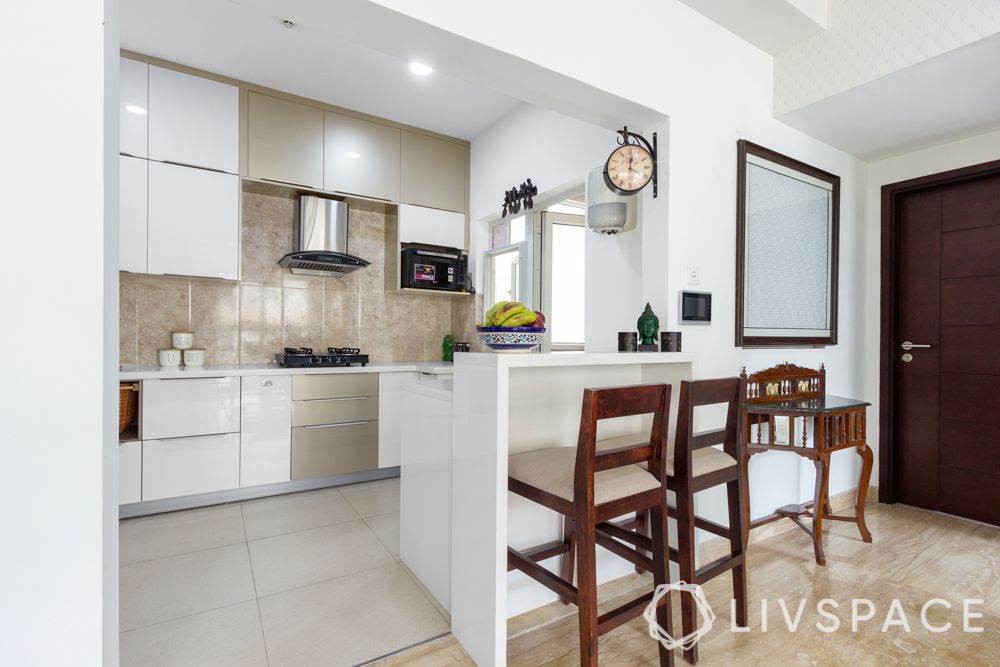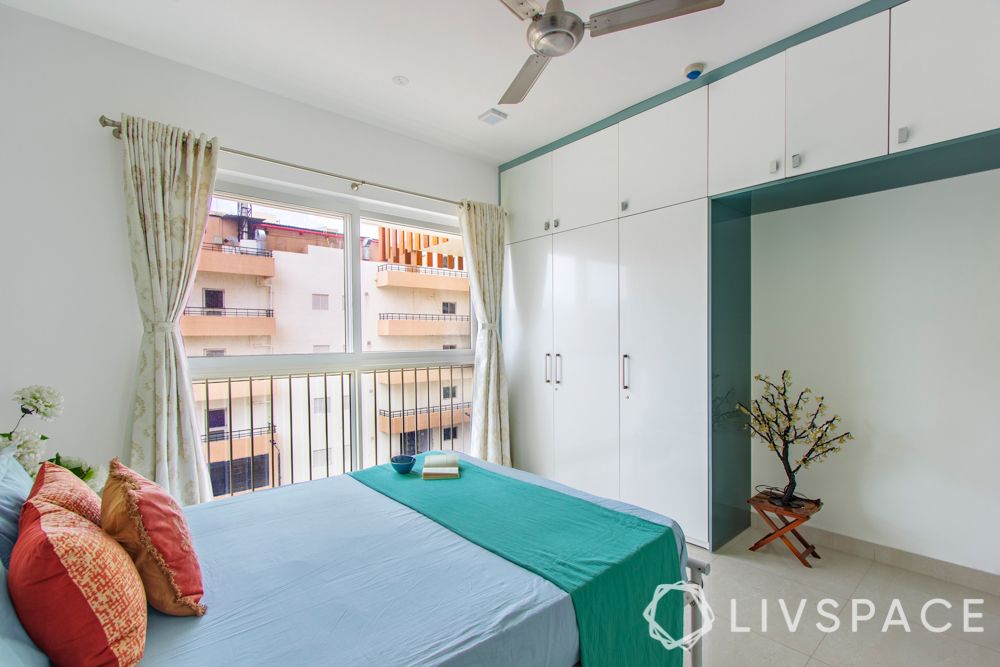 'Sparkling' was the word used by Chandra with her husband Subramaniam who lived in Bangalore and wanted home interiors for their 3BHK. And the best formula for sparkling interiors is plenty of whites surrounded by enough mirrors.
You can see their full home here
Design lesson to steal: Whites reflect light and hence, make a space look brighter. Add some mirrors to the equation and your home will positively sparkle!
#4: White is not boring if it has texture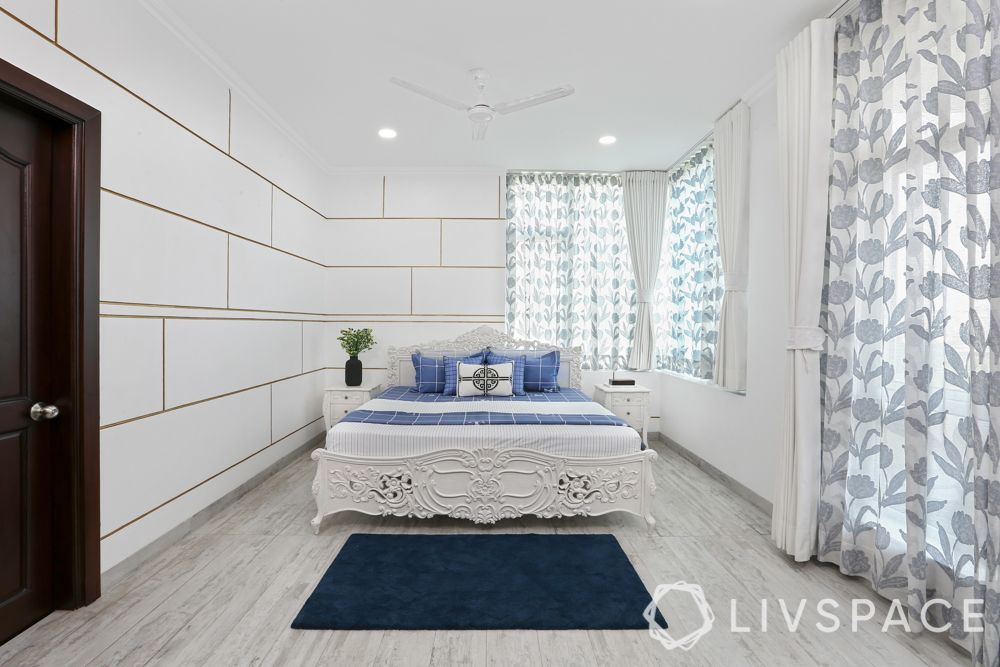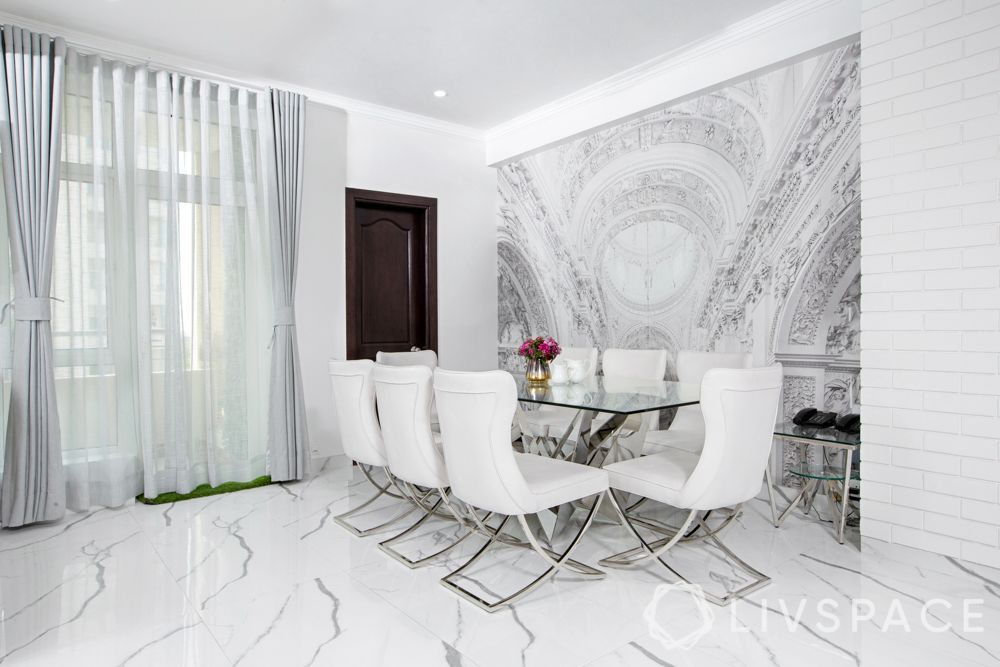 The Malhotras wanted a home that would be effortlessly minimal. And minimalism is all about building visual interest with textures. So, no walls in this home are bare or boring thanks to texture!
You can see their full home here
Design lesson to steal: Patterns, particularly monochromatic ones, are a great fit for white interiors. Your home can be white even if you add texture to it. See the tile pattern on the wall of the bedroom for inspiration. The bed itself is an excellent example of how intricate patterns (of the carvings) can make whites visually interesting.

#5: White is the key to a spacious home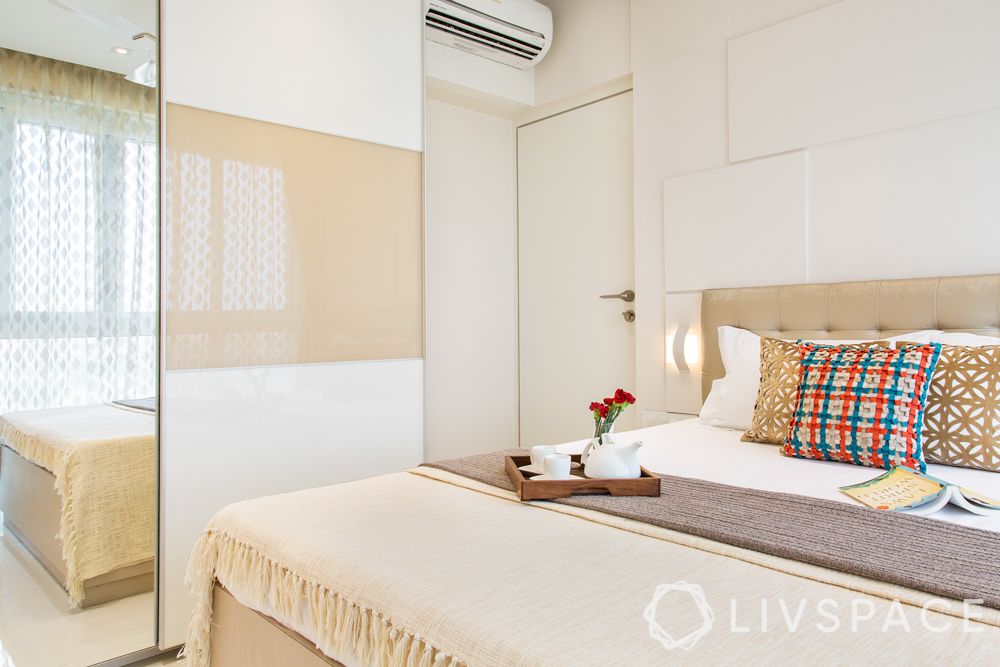 When you see the photos of home here, can you believe that Harshad and Shayli's Mumbai 1BHK is all of 500 sq ft? It does not look cramped at all thanks to the extensive use of whites in their interiors.
You can see their full home here.
Design lesson to steal: Whites can open up space and make a compact home look much larger than it is. The classic design trick employed here is white furniture against white walls with a pop colour here and there.
#6: White is effortlessly contemporary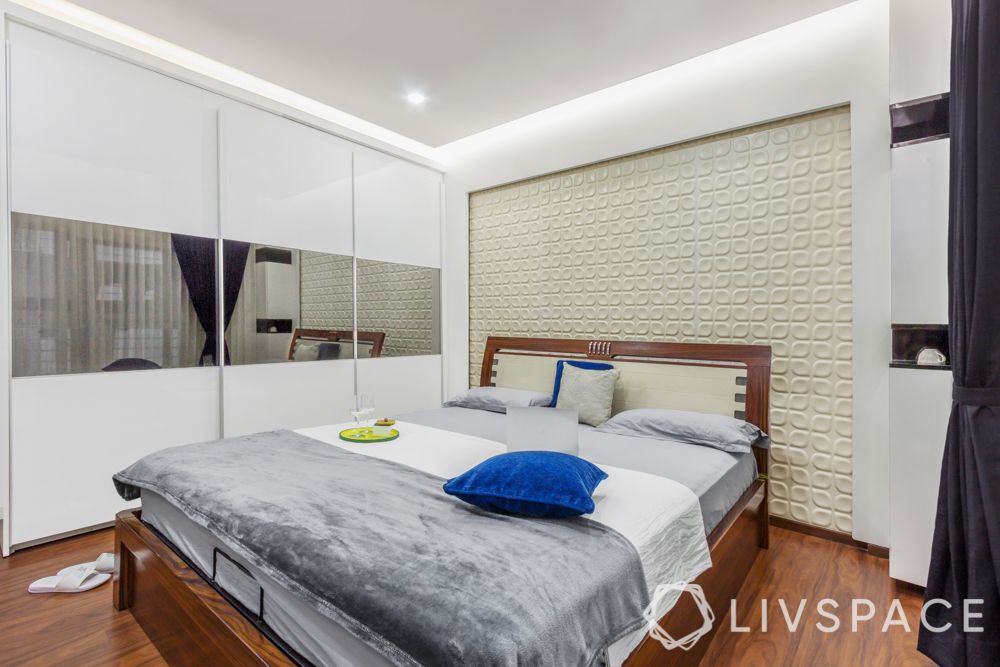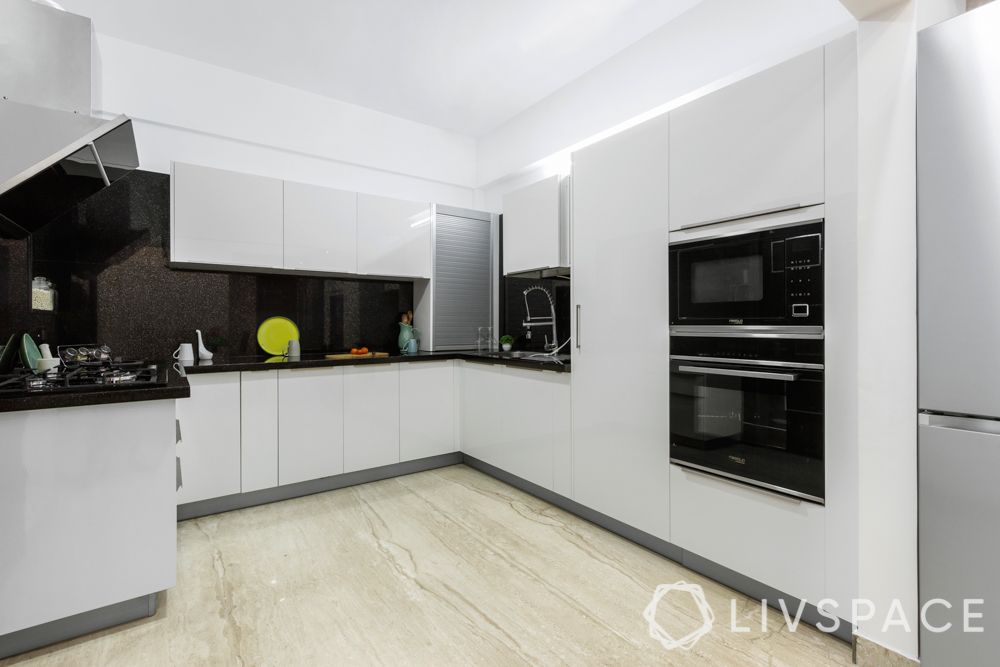 Suman and Deepthi wanted contemporary interiors for their home. And what can be more contemporary than white interiors. Whether it is the perfectly seamless kitchen sans handles or the sleek sliding wardrobe in their bedroom, white has a major role in making this home 'contemporary'.
You can see their full home here.
Design lesson to steal: Contemporary is a much misused design term. That is primarily because its meaning keeps changing depending on the time frame. At present, contemporary is a mix of design elements that includes clean lines, open layouts and a colour scheme that is heavy on whites.
#7: Whites can be cosy too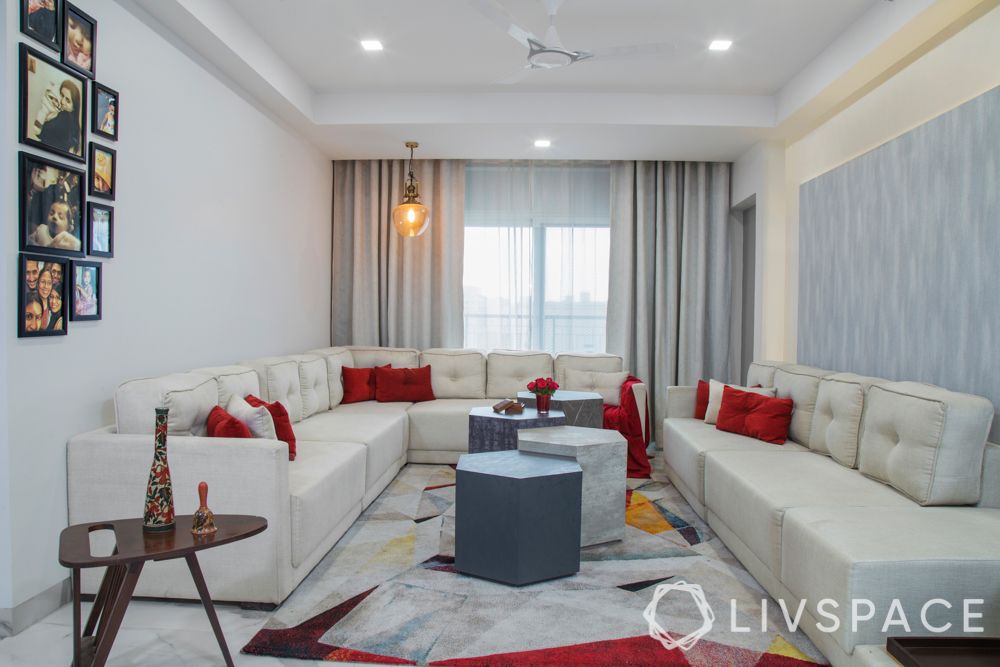 Anusha and Ankush love whites but they also wanted their home to be cosy. Is that even possible? Can white interiors be cosy too? If you see these photos of home, you will be convinced that whites can exude warmth too. The living room is particularly interesting as the U-shaped seating looks good enough to curl up in.
You can see their full home here.
Design lesson to steal; We typically do not associate whites with warmth. Wooden finishes or warm colours like red are usually the 'warmth providers'. However, if you use the right materials, white too can be cosy. The thick cotton upholstery of the couch is an example, as is the cushioned headboard.
#8: White is timeless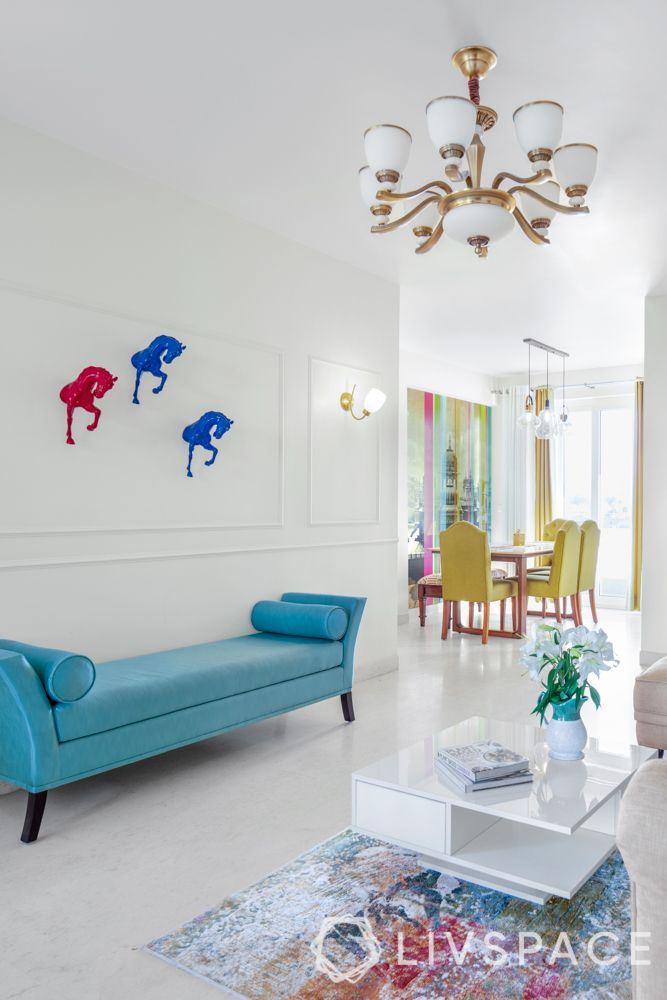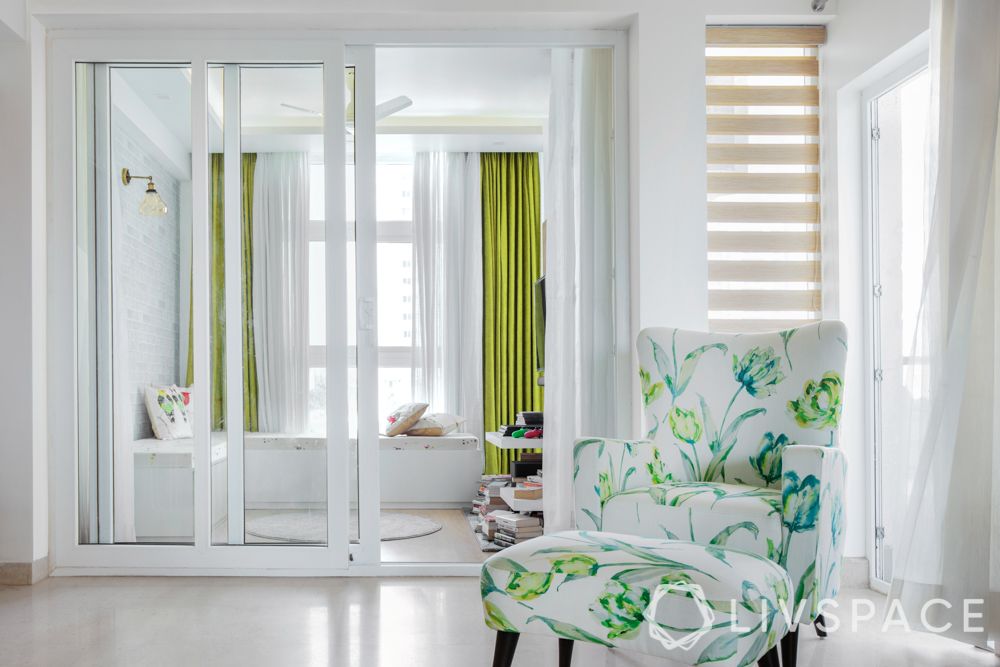 Fashion trends come and go but style is eternal. Prateek Vasishta and his wife Ruchika, who is an artist, wanted their Bengaluru 3BHK to be a forever home. And thus, they opted for whites in combination with other colours to ensure that their home never really goes out of style. These photos of home are proof that it won't!
You can see their full home here.
Design lesson to steal: White interiors have been in fashion starting from the classical Greek times to the French renaissance and even in Mughal architecture. Even modern minimal homes depend heavily on whites. There is no reason for them to go out of fashion now. White is essentially timeless and a safe bet!
If you enjoyed touring or best white homes, don't miss out on our pristine white kitchens!
Send in your comments and suggestions.