White is not a traditional colour for Indian kitchens; we typically favour darker colours. It is primarily because the Indian style of cooking involves rough use. So we assume that darker colours for the kitchen will endure curry stains and zesty chonks. Yet there is a craze for white kitchen designs these days as global trends make their way into India. A large number of Livspace homeowners opt for white kitchen designs and we have picked the 10 best ones to inspire our readers.
White Kitchen Designs #1: Snow White's Kitchen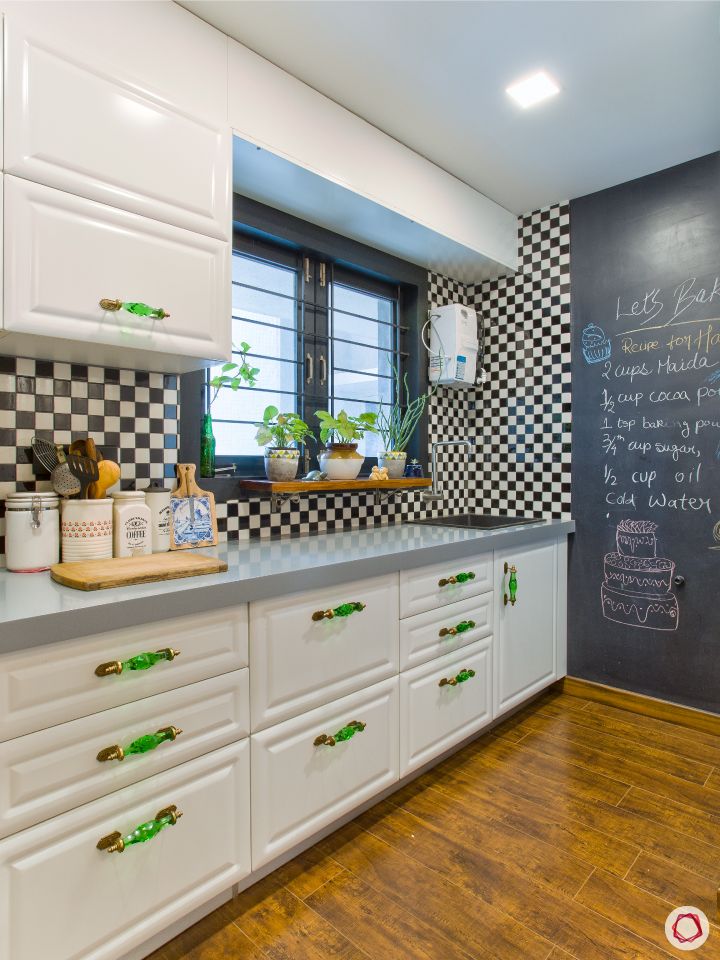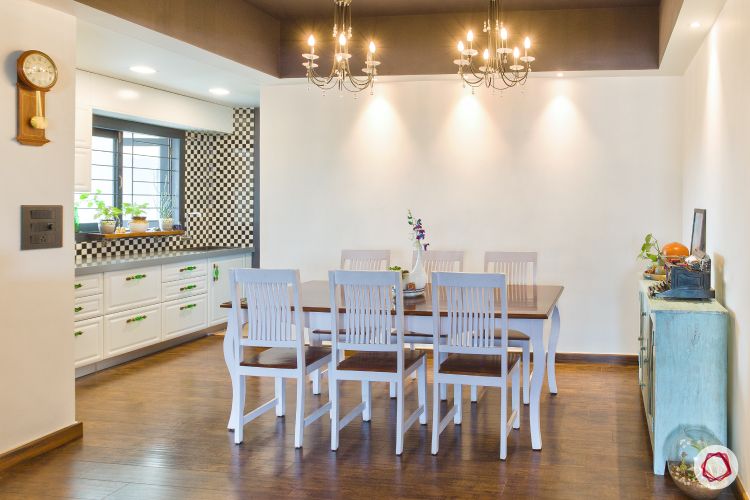 This dreamy white kitchen is the stuff that fairytales are made of! Pristine white cabinets with dainty glass handles make a pair. And the chandeliers add the finishing touches to the happily ever after.
White Kitchen Designs #2: White for Compact Spaces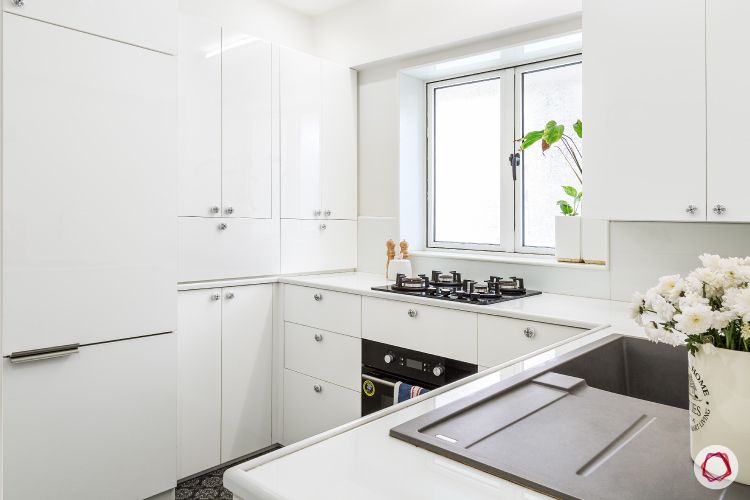 When space is scarce, white is your best bet for the kitchen. Whites can open up spaces by reflecting light and making the kitchen look bright. This compact kitchen is packed with storage and yet doesn't look cramped.
White Kitchen Designs #3: The White Country Kitchen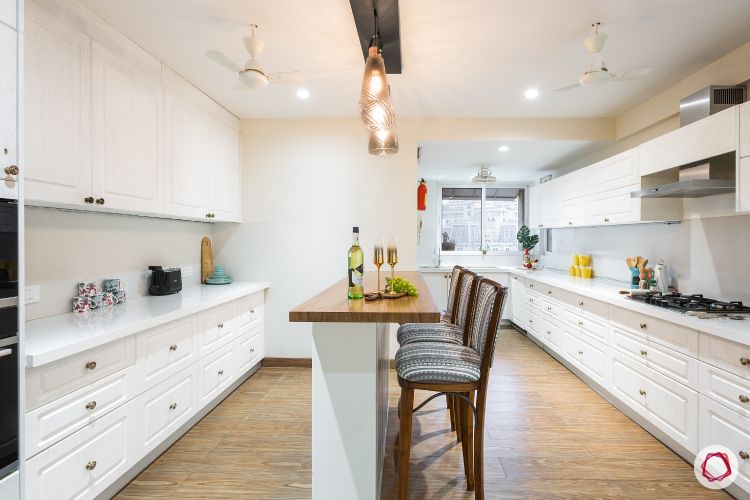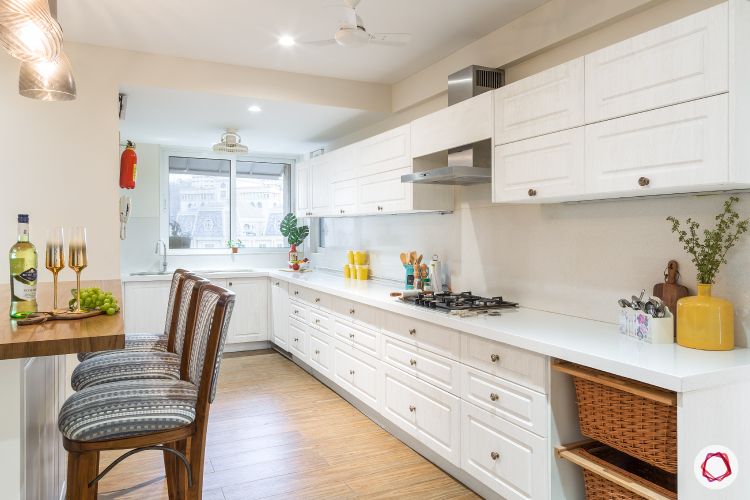 White makes compact kitchens look spacious and large kitchens look endless! This never-ending parallel kitchen has the perfect vibe of country home, thanks to the country-style grooves on the cabinets and the wooden breakfast counter in the centre.
White Kitchen Designs #4: White with Contrasting Backsplash
White being such a basic colour can make any other colour stand out. This Livspace kitchen works the contrast of teal backsplash tiles and white cabinets to a stunning effect.
White Kitchen Designs #5: White with Ethnic Accents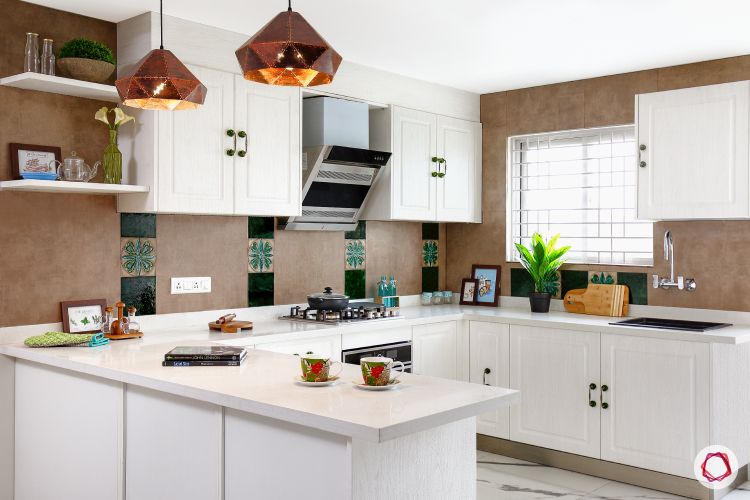 White is not a traditional colour for Indian kitchens; we are culturally inclined to darker colours for kitchens. This all-white kitchen is an exception as it uses stained glass panels with Indian motifs as accents.
White Kitchen Designs #6: Scandinavian White Kitchen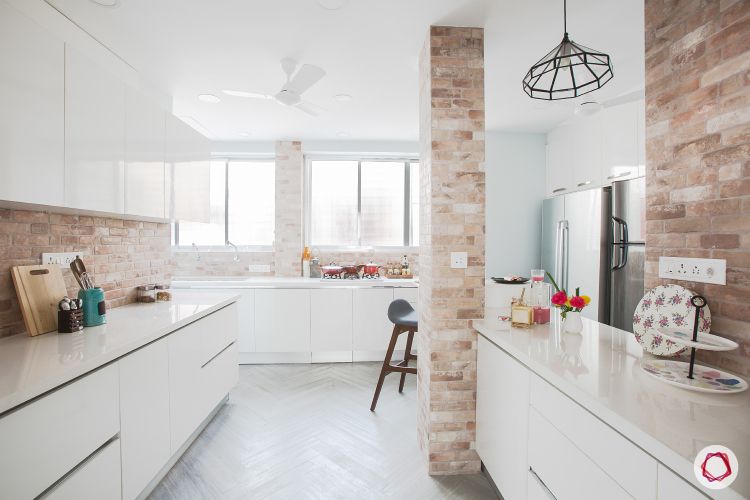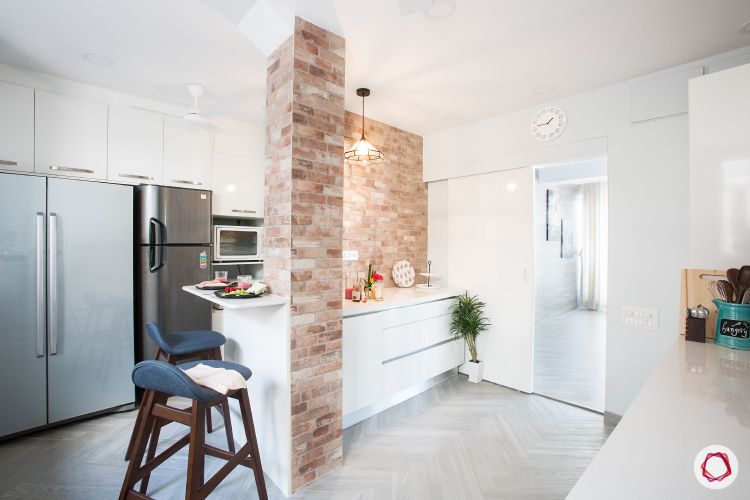 The concept of white kitchens is originally Scandinavian; as the region gets minimal sunlight, the whites accentuate the effect of natural light. The above is a copybook example of an authentic Scandinavian kitchen in whites and woody tones.
White Kitchen Designs #7: Sleek & Contemporary Whites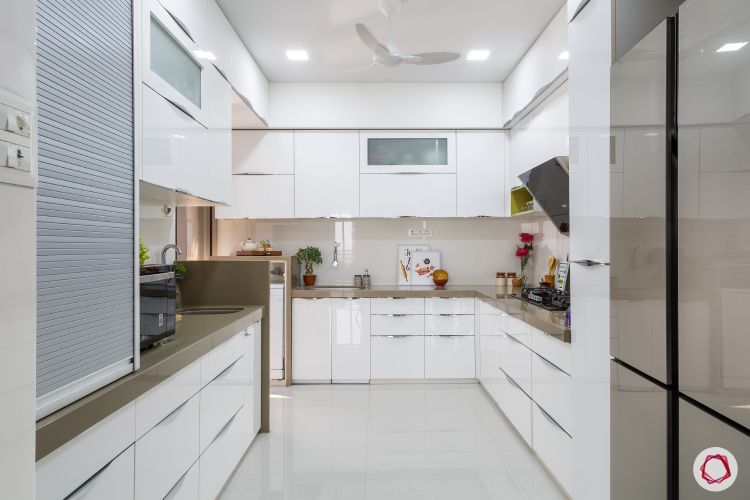 White cabinets come with a natural finesse, which complements the seamless look of a modular kitchen. So if you want to go contemporary, go white!
White Kitchen Designs #8: A Touch of Monochrome
We usually associate adjectives like serene and soothing with white, but it can be funky too. Especially if you can add some quirky monochrome patterns to it.
White Kitchen Designs #9: White Kitchen with a pop Colour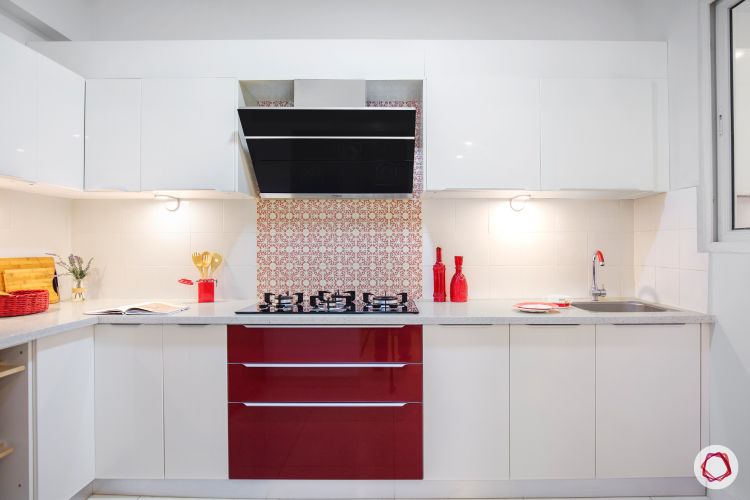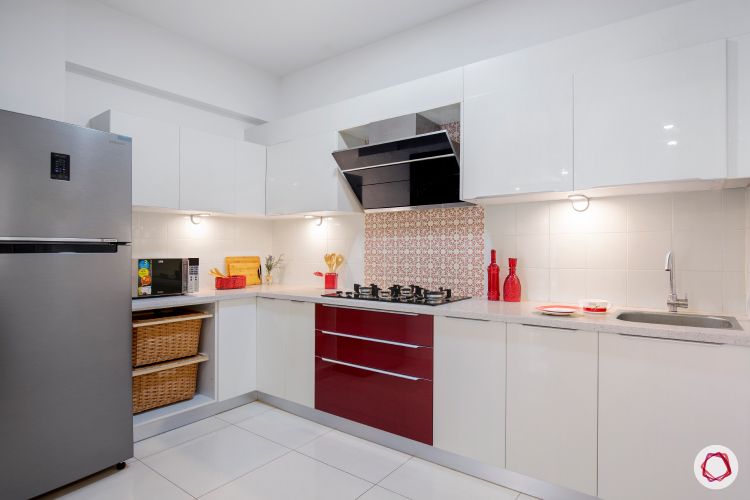 If plain white is too boring for you, add a pop colour to spice things up. A pop colour always breaks the monotony of the design and you can also use it to add some texture to your kitchen.
White Kitchen Designs #10: White Kitchen with Moulded Tiles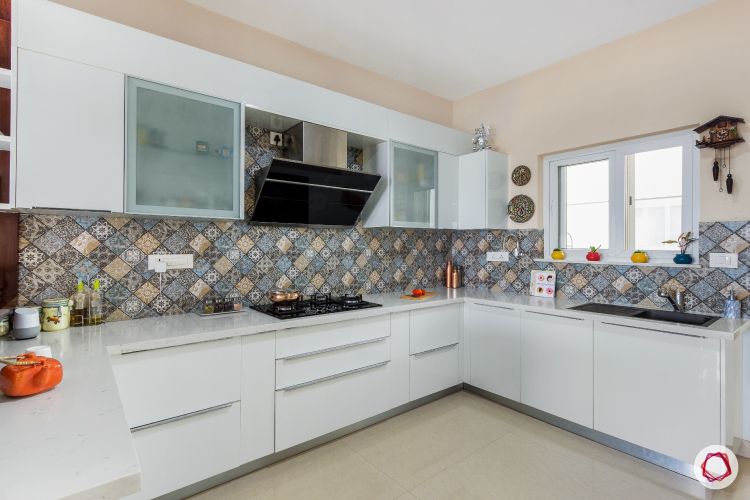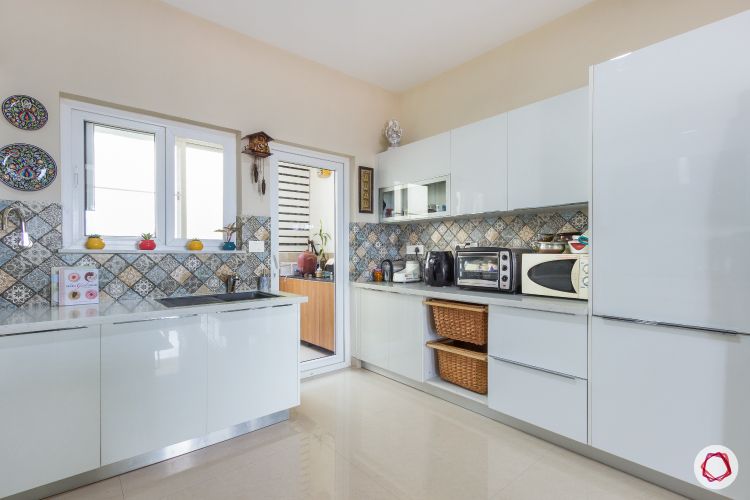 White is a great companion for patterns and designs. This kitchen is replete with serene white cabinets and the rustic beauty of moulded porcelain tiles.
If you like the top 10 white Livspace kitchens, also explore 9 Backsplash Options for Kitchens.
Send in your comments & suggestions.