A home should be so many things – comfortable, peaceful, beautiful. But most importantly, it should be easy to maintain. Now, if you are a home decor connoisseur like us, you would want your home to be as stunning as possible. But can a beautiful home be low-maintenance, too? House maintenance of a plush home is not as impossible as it sounds! We have curated a list of our favourite Livspace homes that are super easy to maintain, along with tips on how to go about it. Check them out.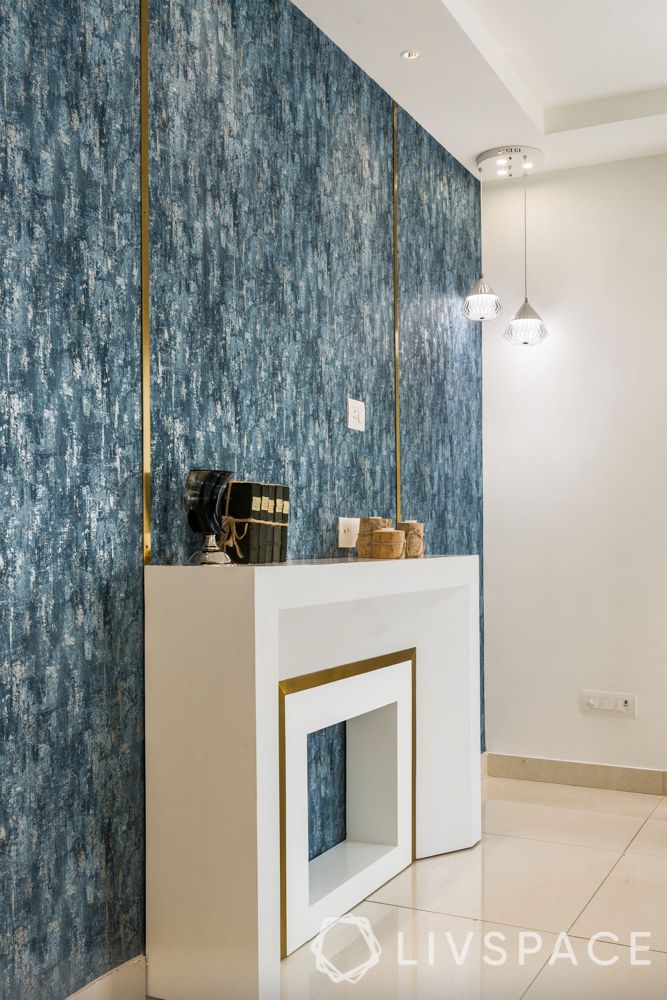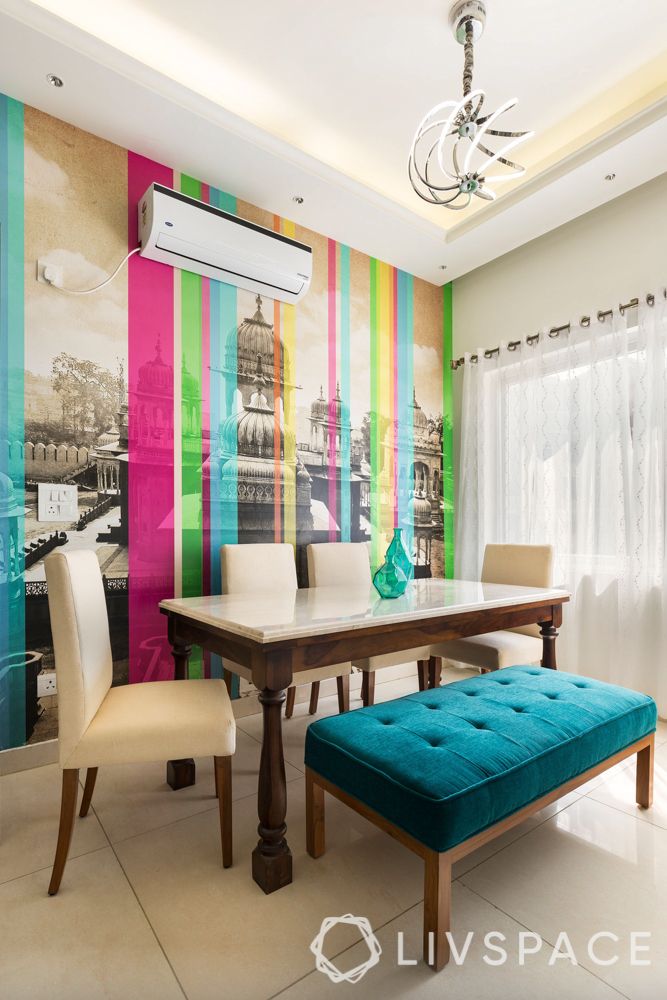 This Noida home, dipped in ocean hues, is as soothing and pleasing as it gets! But the best part? The interiors are super easy to maintain! Walls play a vital role in influencing the overall look of your home. But with unique and creative walls come long hours trying to maintain them over time. So opt for wallpapers instead. Simple to clean and maintain, you can choose colours and patterns to match the vibe of your home without burning a hole in your pocket!
What we love: The lively Krsnaa Mehta wallpaper.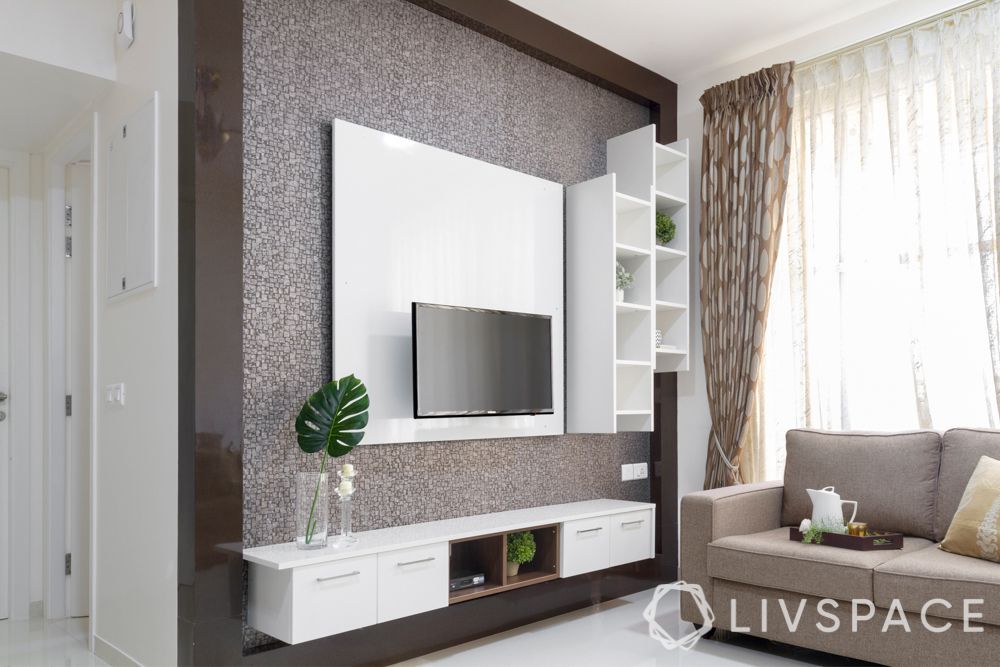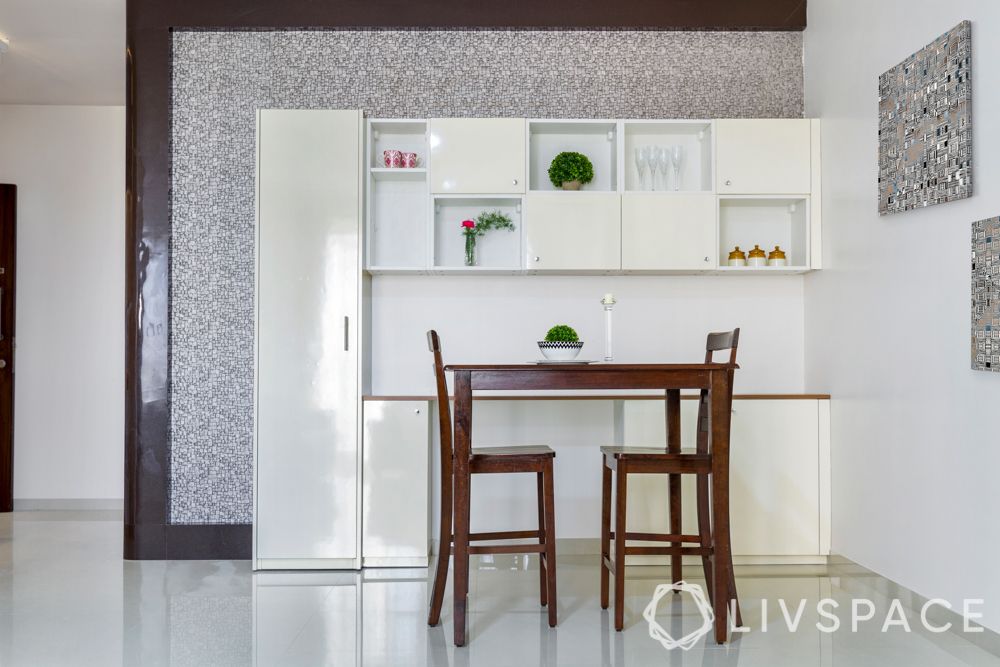 Wondering why your weekends get over so fast? It's probably because you're busy cleaning your furniture! Priya and Suresh, a young couple from Chennai, wanted a home where they could relax after a long day without worrying about maintenance. So how did we do it? With laminate! Laminate is one such furniture finish that is very easy to maintain. From their TV unit to their crockery unit and wardrobes, everything was done up in laminate.
What we love: The TV unit is easy to maintain and comes with so much storage!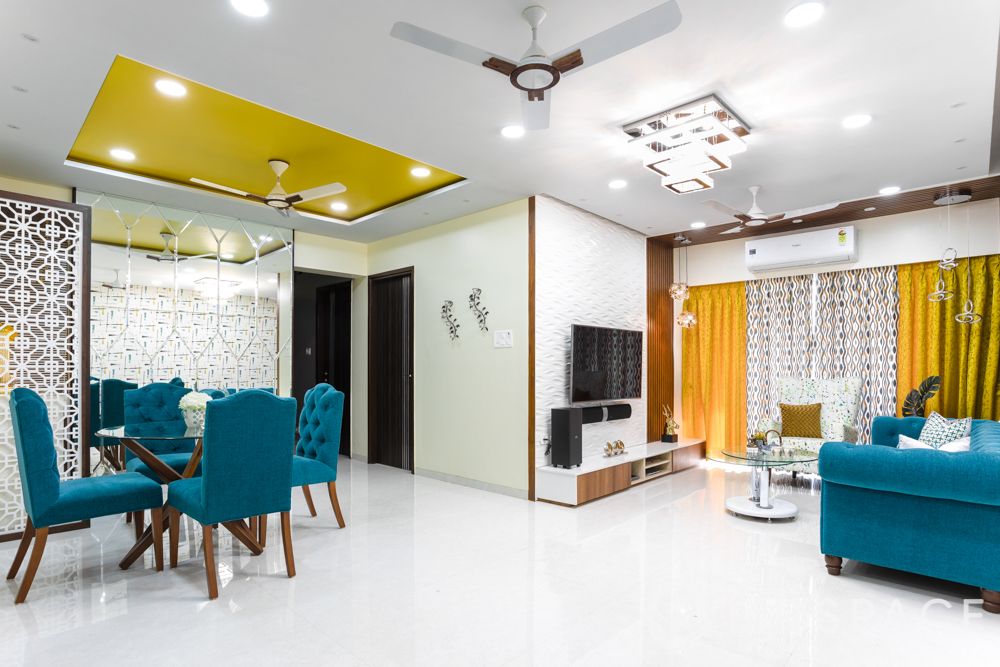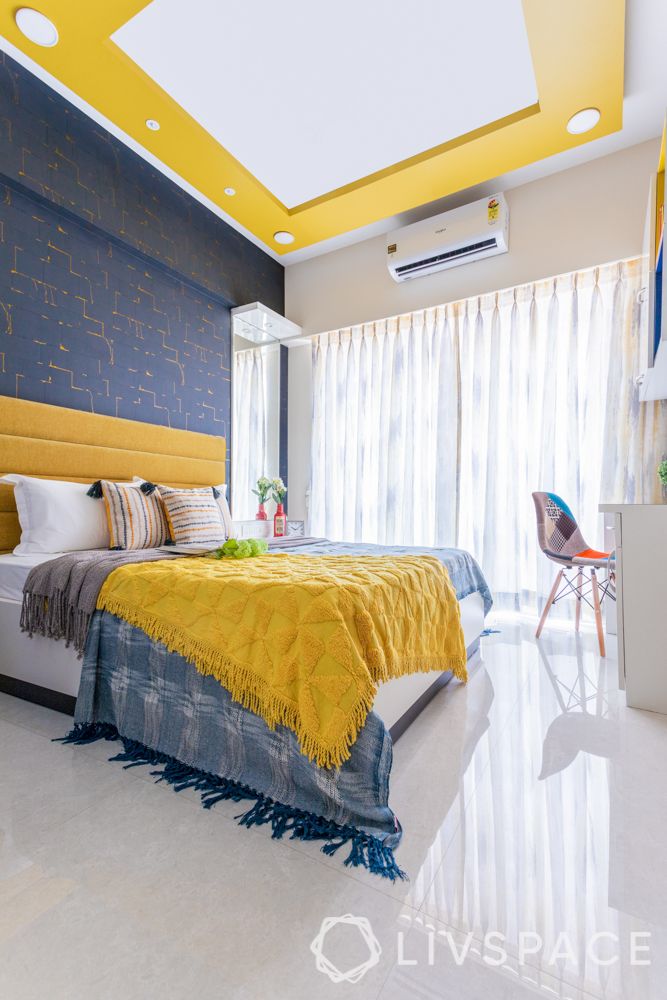 Clutter can be your biggest enemy when it comes to house maintenance. Knowing this, Nitin Sawant from Mumbai wanted his home to be as clutter-free as possible. Be it the living room or the bedroom, every space in this home is spacious, with minimal clutter. If you are looking for home maintenance tips, this home is the best inspiration for you! A simple layout, vibrant colours and easy-to-maintain interiors – this Mumbai home has everything we adore!
What we love: The cheery colour-coded interiors.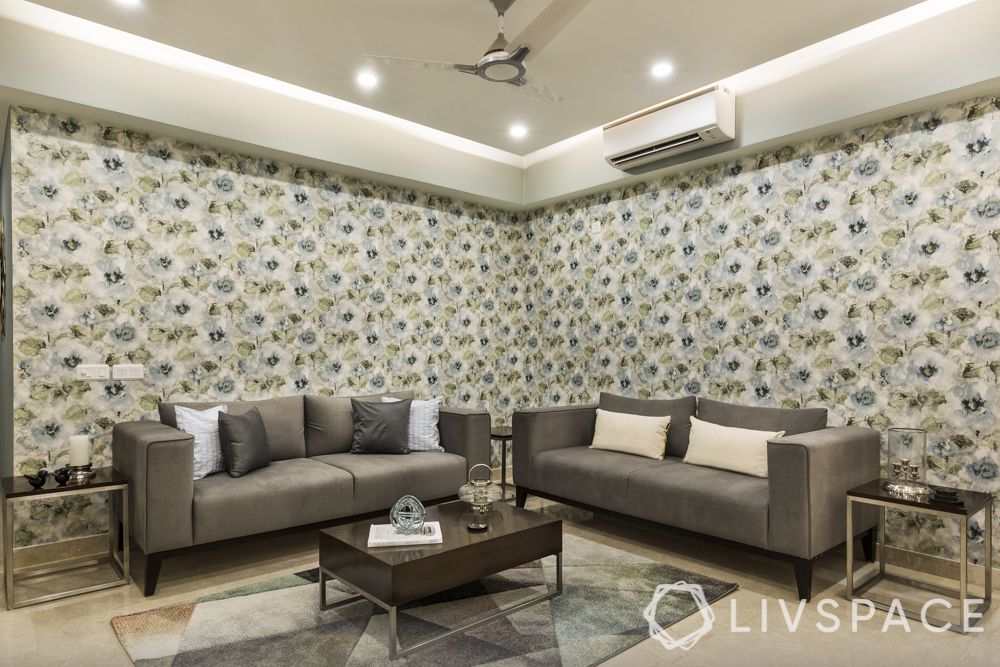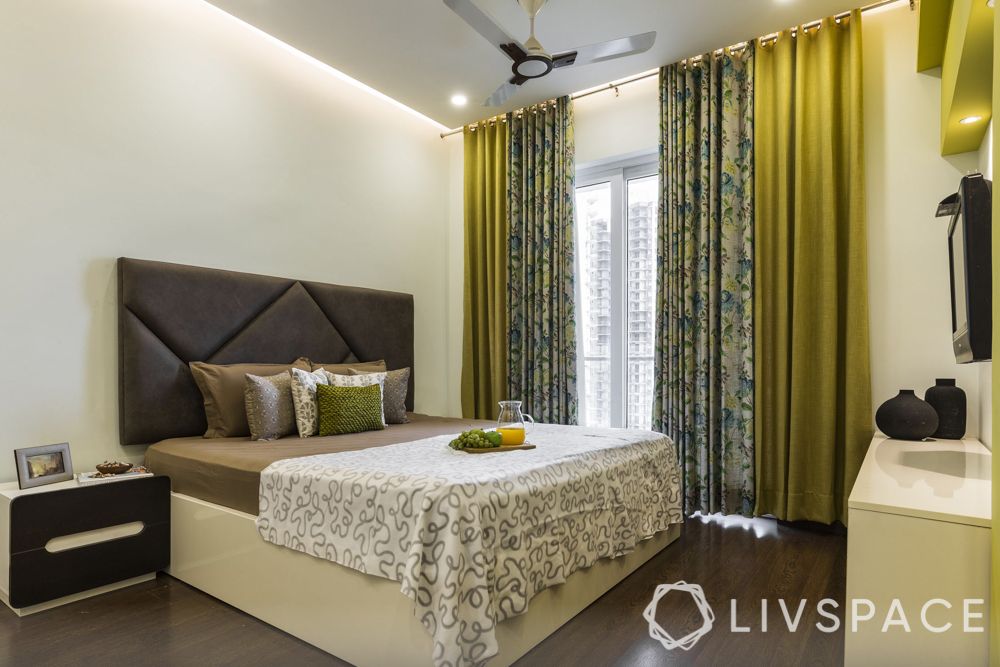 The brighter the colour, the harder to clean! Neutral colours are always a good option and this Gurgaon home got the look right! Harish and Anukriti were clear that they wanted the house maintenance to be at a minimum. So, we gave them neutral interiors in gorgeous shades of blue and grey. This home proves that elegance lies in simplicity!
What we love: The gorgeous floral wallpaper in a blue and grey combination.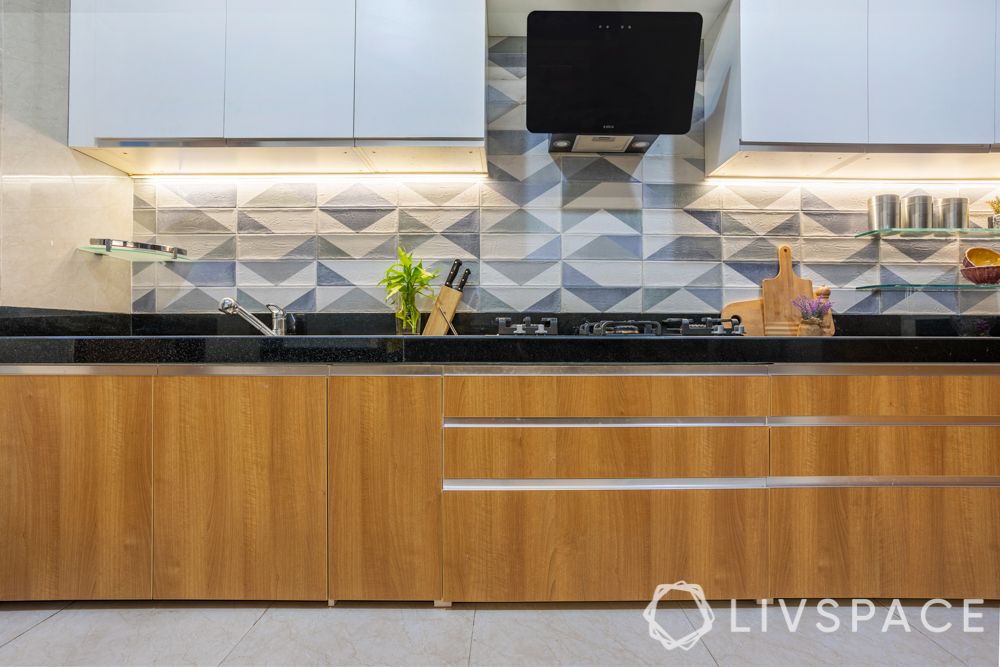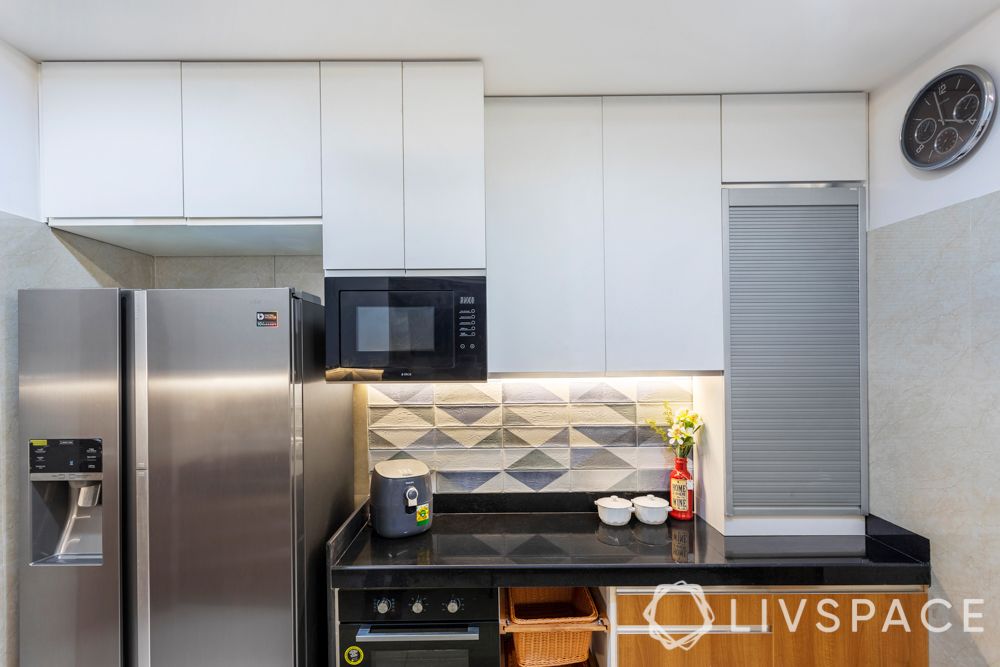 If you're looking for home maintenance tips, the kitchen is one place that you must focus on. Tight drawers that refuse to open fail to make your home low-maintenance. Knowing this, Pragnya opted for soft-close shutters in her kitchen. This is especially helpful when you have elders using your kitchen. Roller shutters and soft close cabinets do not get jammed, thus being very easy to maintain.
What we love: The elegant profile lighting below the cabinets.
House maintenance does not have to be an arduous task! The above homes got it right and so can you! Now that you know how to design a home that is low on maintenance, check out how to set up a stunning yet easy to maintain balcony.
We love hearing from you! Write to us with your comments and suggestions at editor@livspace.com