Do we want our homes to be pretty or practically useful? Mind you, the two don't necessarily go hand in hand. Thus, the Hamletian dilemma continues. But what if you don't want to choose one over the other? The Girhotras didn't and thus they came to Livspace to get modern home interior design done for their 3BHK in Dwarka.
From the beginning, Ankit and Dr Juhi Girhotra wanted a home that had a 'wow' element. However, they also have a pair of 3-year-old twins and their elderly father living with them. Hence, their home had to be functional too to accommodate these special needs, Thankfully, our designer Deepankshi Saharan struck the perfect balance of style and space optimisation. Here's how it actually happened!
A stunning welcome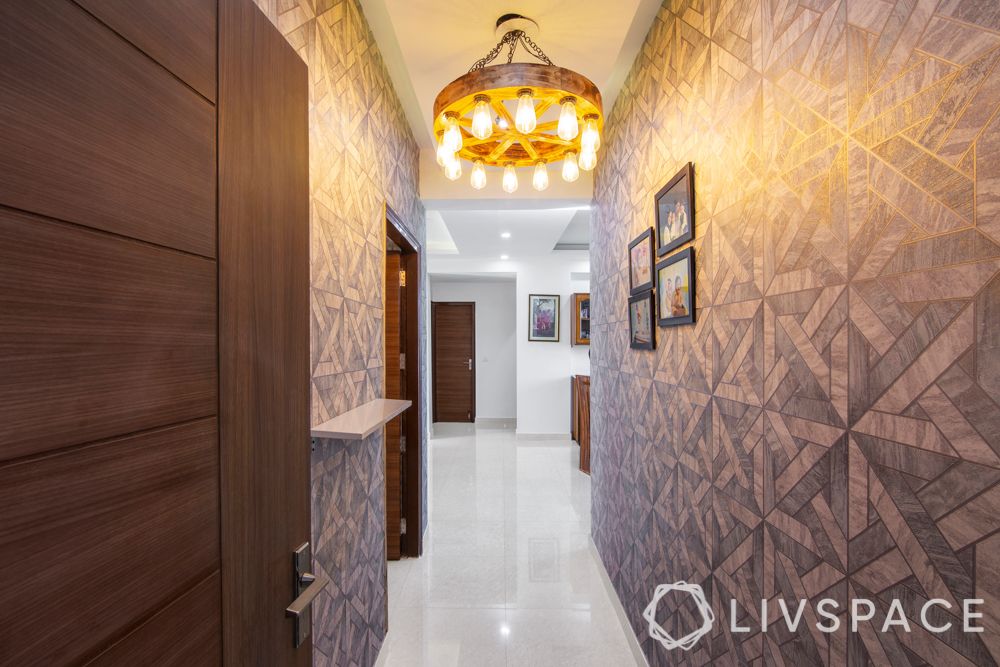 Ankit was very keen on an entrance that would make an impression. And doesn't it! The wagon wheel chandelier we see in the narrow foyer is a perfect match for the 3D wallpaper on both sides of the passage. Together, it creates a rather psychedelic effect. However, both the wallpaper and the chandelier are best defined as affordable. And there is also a narrow wall-mounted shelf here to stow away essentials like keys. So the foyer may be stunning but it is not completely devoid of function.
French chic & space-optimised living room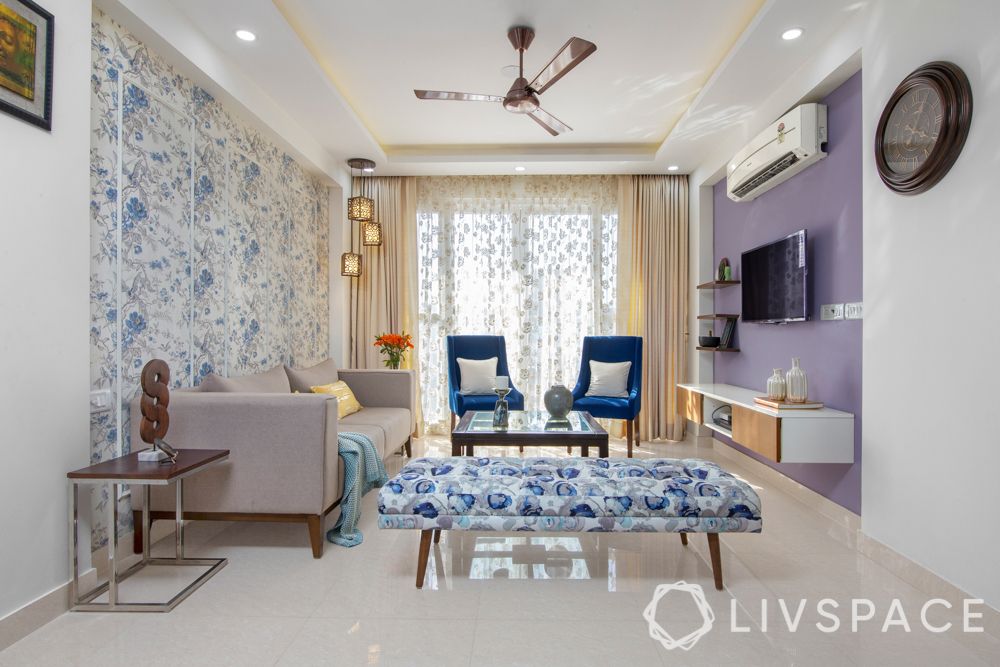 Keeping with the trends of modern home interior, almost every space in this home has an accent wall created with wallpaper. The prettiest without doubt is the blue floral one in the living area. And while we are all awed by the beauty of this French chic pattern, let's not miss the ingenious design here. As the couple opted for a separate dining space, this area is quite compact. But thanks to the space-optimised floating TV console, assortment of seating options and sleek tables, the living area is a tidy area.
A kitchen with ample storage & statement flooring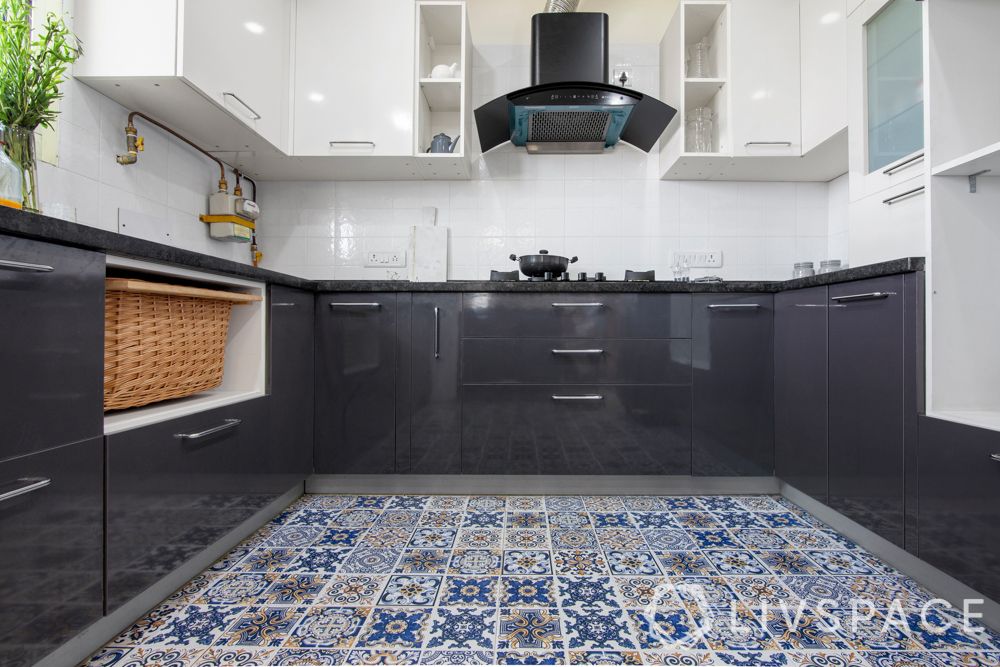 There is no denying it; the azure blue Moroccan tiles we see on the kitchen floor are clearly the stars of the show. However, this kitchen has more than just some statement flooring. This flooring demarcates the open kitchen from the dining area. Also, the kitchen is packed with overhead and bottom storage as required by a family with young children. 

Country-style breakfast counter with storage underneath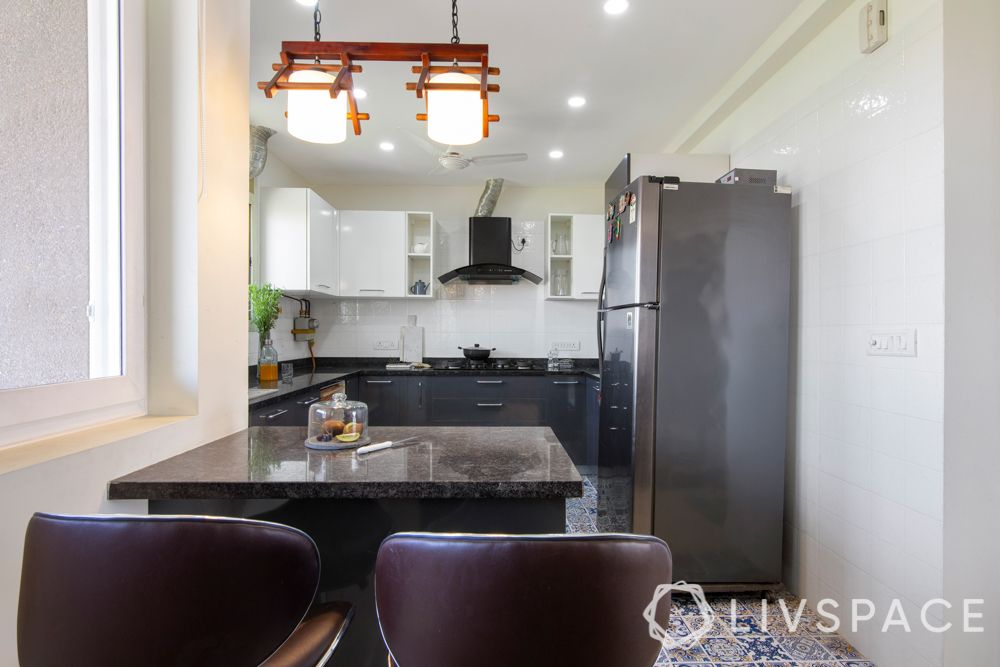 Any one who has dealt with twins knows the importance of keeping an eye on them, particularly when they are still toddlers. The kitchen island was thus a special feature of modern home interior design added by Dr Juhi to make sure her twins can be seated while she uses the kitchen. However, this kitchen island is far from ornamental; it is stocked with storage underneath.
A vibrant kids room customised for the twins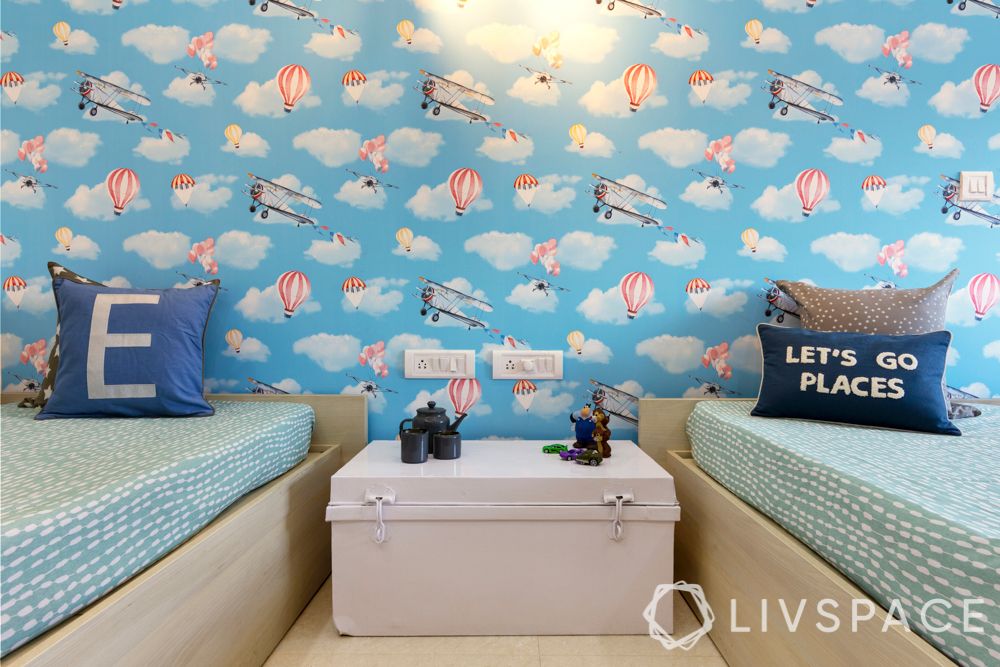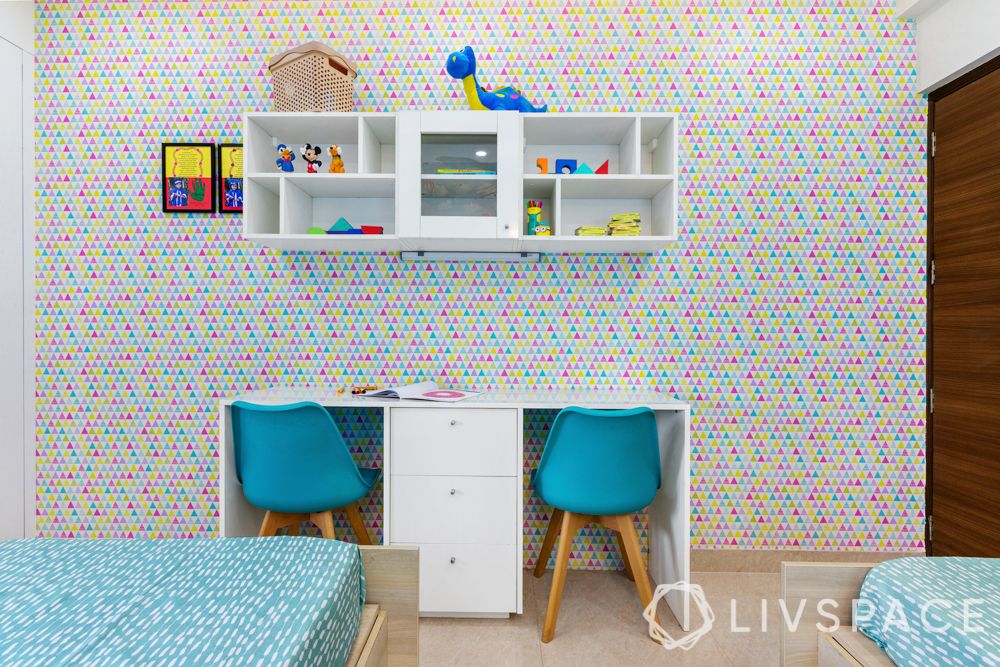 Moving from their seat in the kitchen to the twins' very own space, their own room. Ankit and Juhi did not want to cut corners on this space. It is covered in the brightest of wallpapers that make it look cheerful and breezy. Also, every inch of this room is customised to meet the needs of two growing children. So there are two custom beds and separate study areas as well as wardrobes. Design does not get more practical than that! Last thing parents need is for siblings to be fighting over space!
Refurbished beds highlighted by lights & wallpaper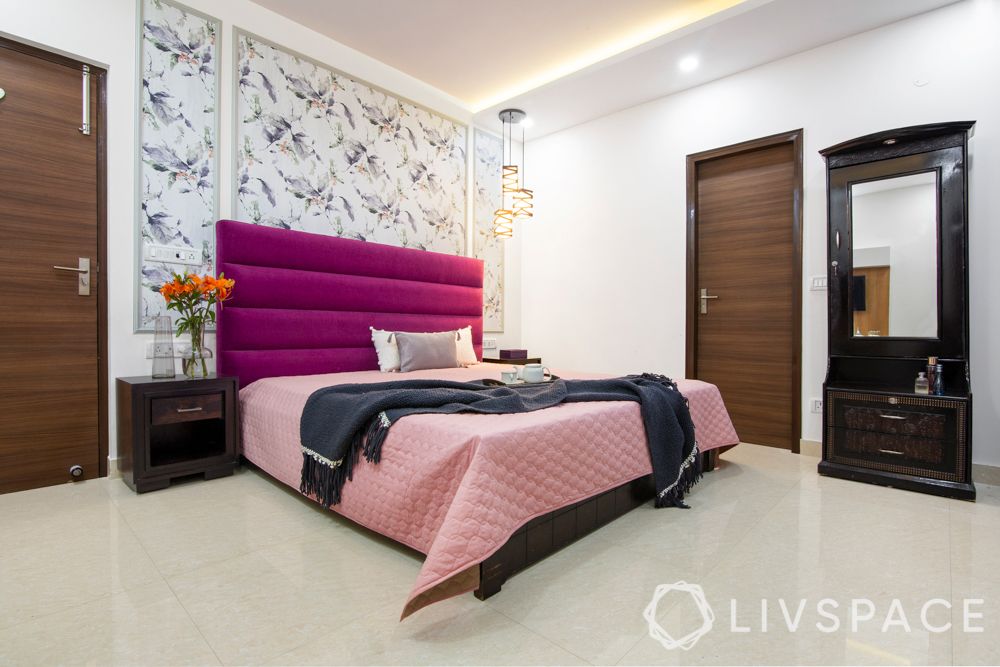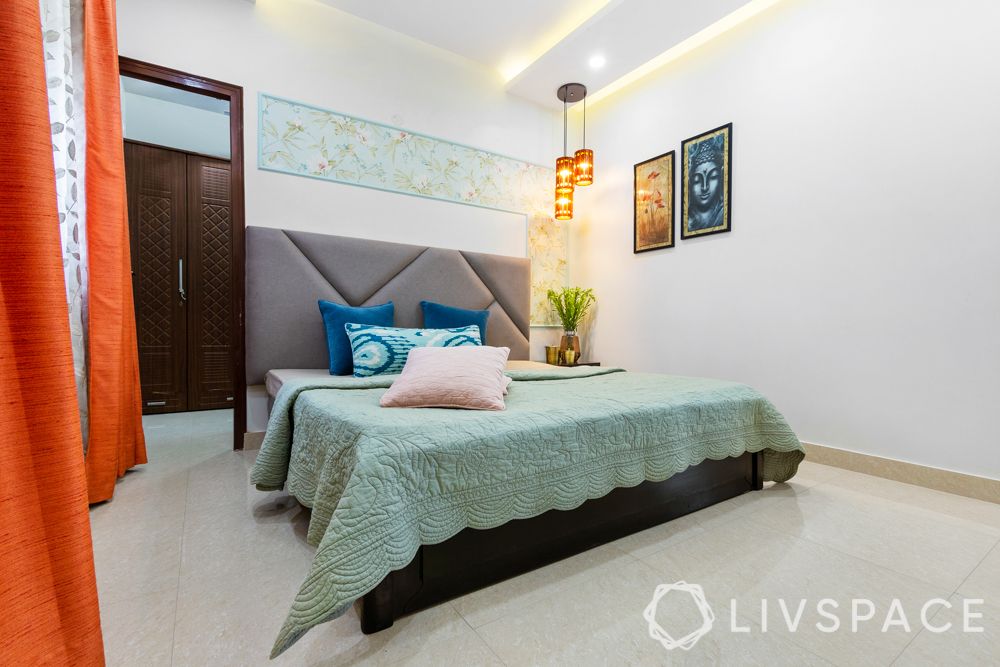 Ankit and Juhi retained their old bed as did their father. However, Deepankshi refurbished these with headboards from the Livspace catalogue. To further accentuate the refurbished furniture, she used a bunch of pendant lights in the corner of each bedside. So that is where smart budgeting meets suave aesthetics.
If you loved the modern home interior design in this home, also take a video tour of this 2BHK that is fit for an artist.
Send in your comments & suggestions.