Subhakanksalu from Hyderabad! Previously, we have talked about interior design trends that will be popular in 2022. While these trends are general pointers, what's in vogue can change from city to city. For instance, in Mumbai, multifunctional furniture is popular due to space constraints. Wondering what is popular in Hyderabad house design? From the use of wood to a neutral color palette interior design, the trends for home design in the city are many. We spoke to stylists and designers from Hyderabad to find out some of the biggest ones in the City of Pearls.
Hyderabad House Design Trends #1: Vastu-friendly Interiors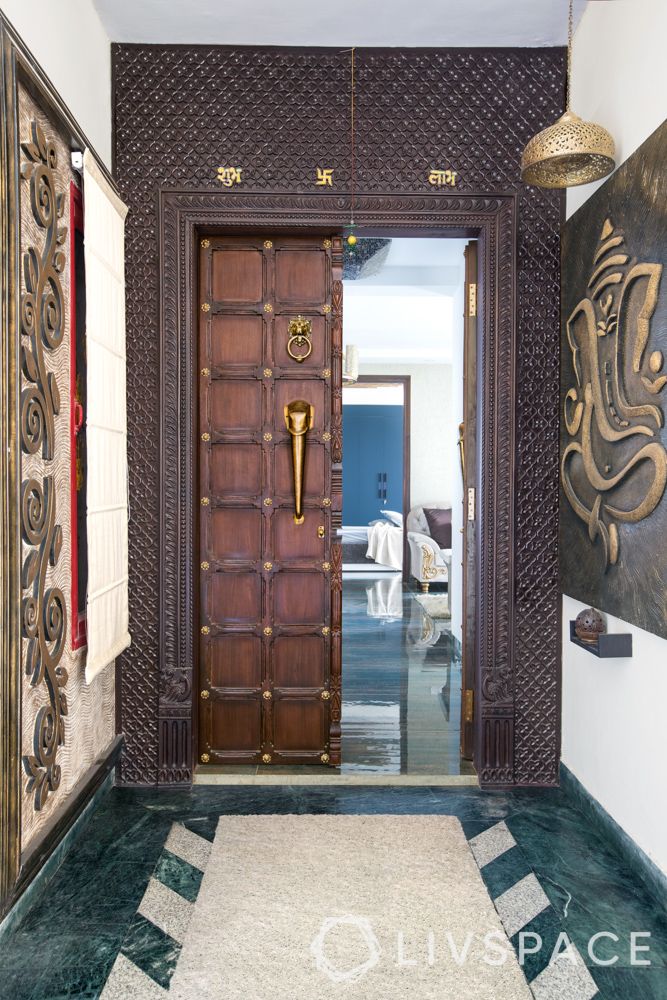 Be it realtors or homeowners, vastu plays a crucial role in India while designing homes. As per Hyderabad-based interior designer Monica Reddy, homeowners in Hyderabad are very particular about vastu. And by vastu, we not only mean vastu for interior design in general but also following vastu principles for each and every room, like the kitchen, bedroom and pooja room. And while we are on the topic, here is a main door vastu design tip: ensure the entrance faces north, north-east, east or west to facilitate prosperity.
Hyderabad Trends #2: Cool Tones Like White in the Kitchen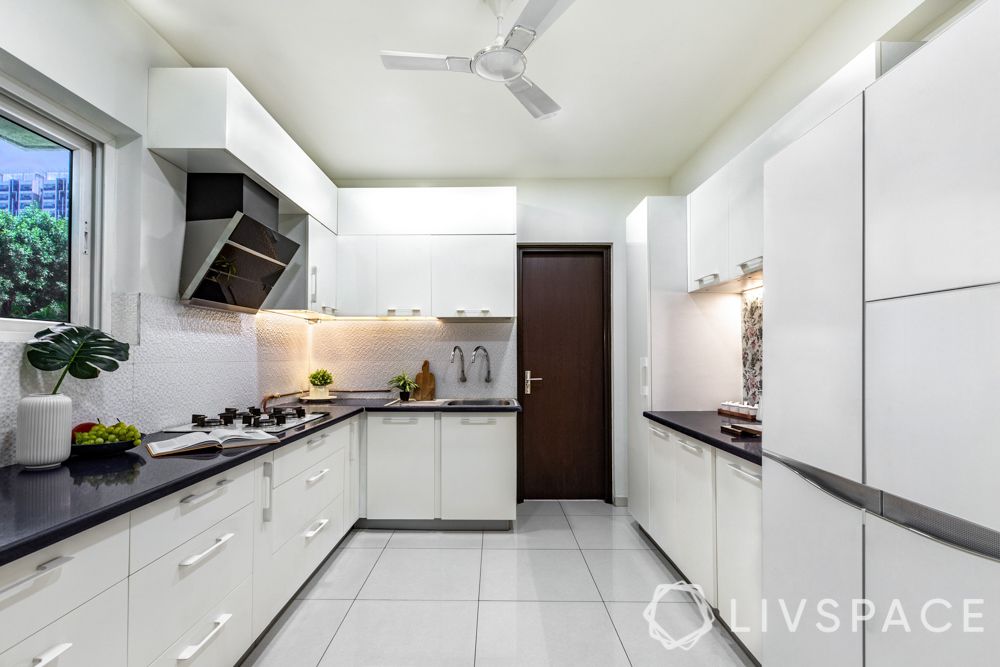 In general, Indians prefer darker tones for their kitchens. However, as per Hyderabad stylist Pravallika Goud, when it comes to Hyderabad house design, whites and other cool tones are the norm. Modern white kitchen designs are a good choice when you have a small space and want to make the area look larger and more spacious. Also, if you are looking for white kitchen ideas to make a space look bigger, opt for glossy finishes, which is another popular design trend amongst Hyderabad homeowners.
Hyderabad House Design Trends #3: Bedrooms Done up in Neutrals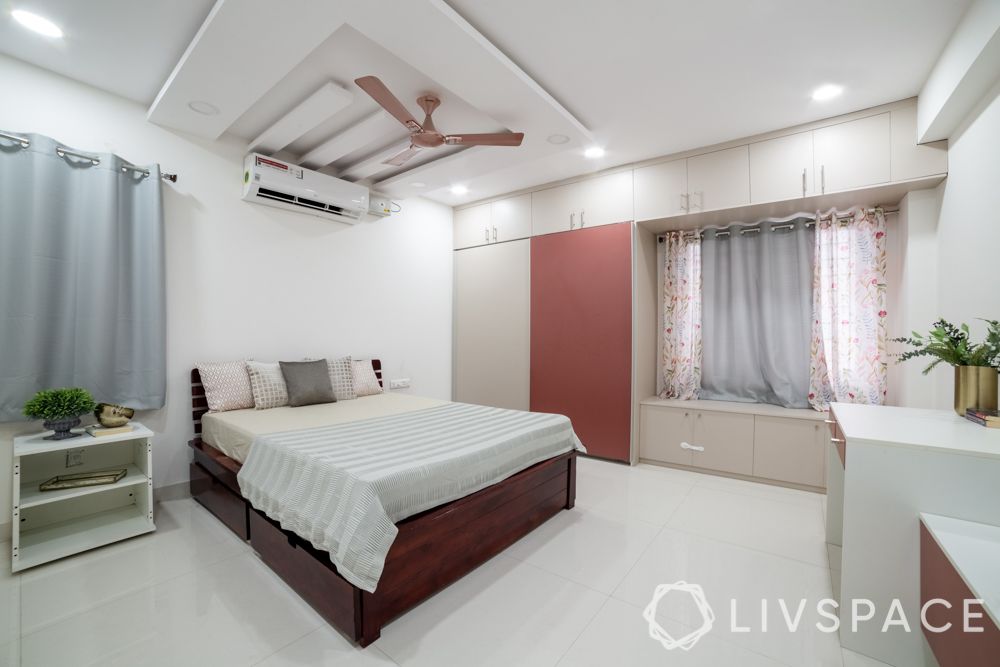 Similar to their kitchens, Hyderabad homeowners prefer a muted and neutral bedroom color palette. If you enter a Hyderabad home, you will notice softer tones like grey, beige and cream. For instance, this particular bedroom from a Hyderabad home features a neutral color palette interior design with a single pop of deep pink on the wardrobe door. But why this fondness for neutrals? A neutral colour palette not only makes your bedroom look spacious but is also easy to decorate.
Hyderabad Trends #4: Warm Woodgrains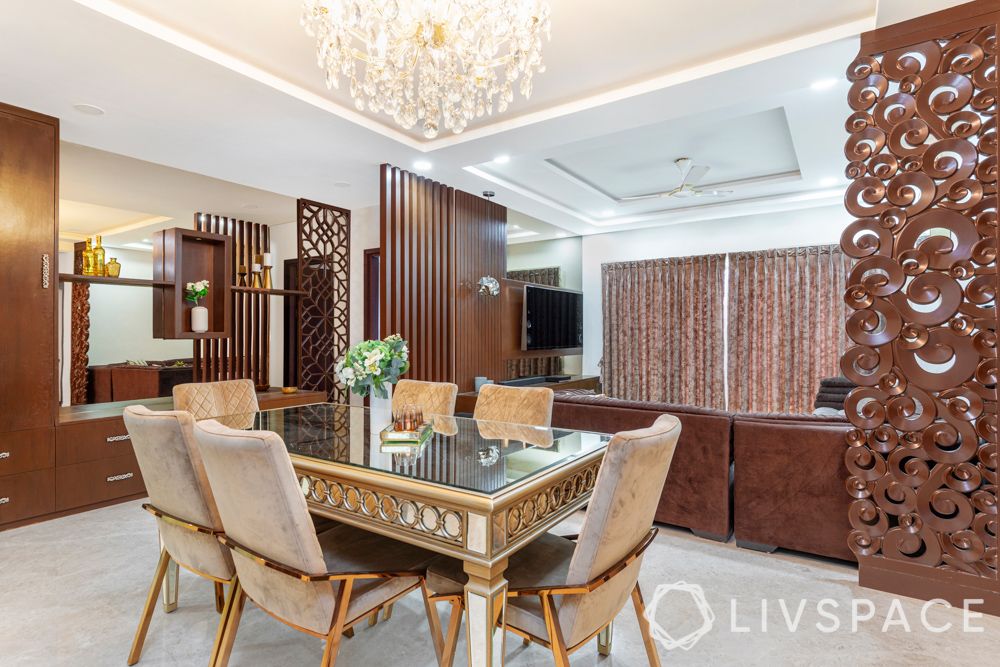 Another important Hyderabad house design trend is the use of woodgrains, according to Pravallika. There is always something warm, cosy and traditional about wooden interior design. As a result, most Hyderabad homes are still rooted in tradition despite having modern designs. Also, woodgrains create a unique visual effect that adds to the overall look of the home.
Hyderabad House Design Trends #5: Maximum Storage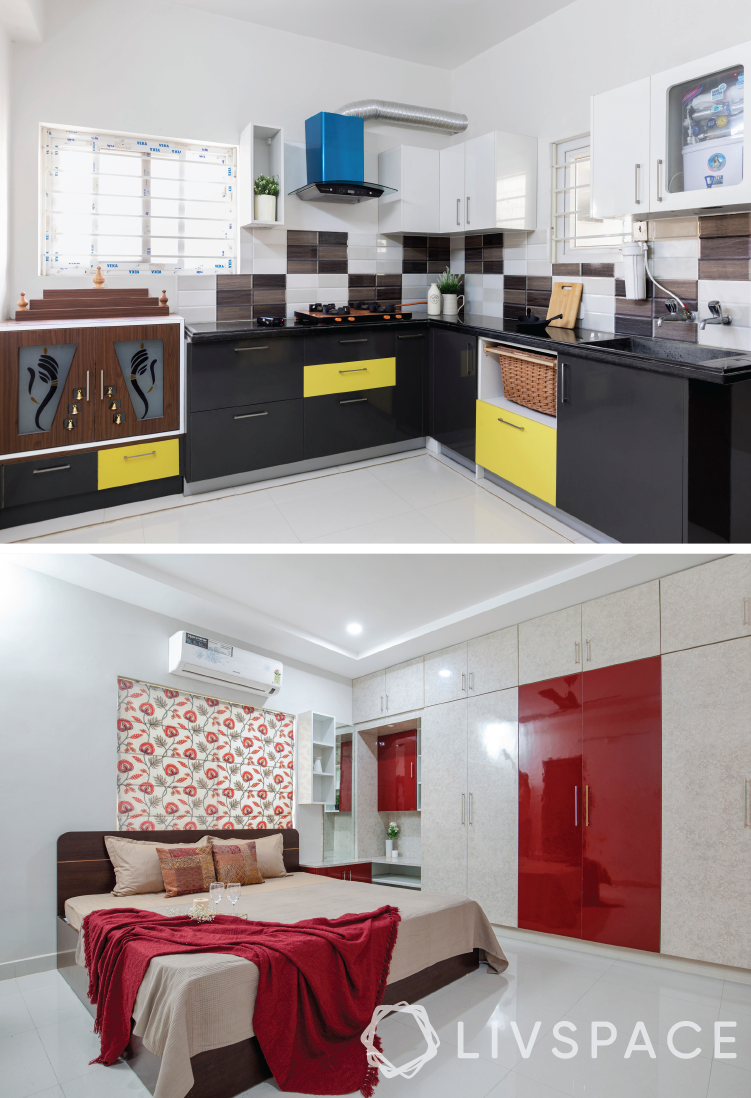 While having maximum storage can be seen across most Indian homeowners, it was worth mentioning while talking about Hyderabad interior design trends. Whether you have a spacious home or a compact one, it's always smart to have ample storage. And if you are looking for storage ideas for home, here are a few — three-door wardrobes, wicker baskets, cabinets, shelves etc.
These were some of the main Hyderabad house design trends. Also, read, the 6 interior design trends that will be in and the 5 that will be out in 2022.
How Can Livspace Help You?
We hope you found our ideas useful! If you want beautiful interiors for your home, then look no further. Book an online consultation with Livspace today. Delivering safe home interiors has been our No. 1 priority. Click here to find out how interiors are being delivered following all safety protocols.
Wondering how our customers feel about working with Livspace? You can check out the Livspace reviews here!
We love hearing from you! Write to us with your comments and suggestions at editor@livspace.com