Just like make-up and fashion, interior design trends are ever-evolving. From the Pantone colour of the year to new decor styles, like biophilic design, there is always something new for you to experiment with. But while trends come and go, a home lives on forever. So, for those of you who love everything evergreen and long-lasting, this interior of 3 BHK flat design is for you!
Chaitali and Amit Khatiwali had just bought their first home in Mumbai and they wanted a design that would grow with them and not require any changes for at least five to ten years. Durability and a timeless design were what they were looking for. Here are four tips that we picked up from their 3 BHK luxury interior design on how to design a forever home.
#1: Use of Long-lasting Veneer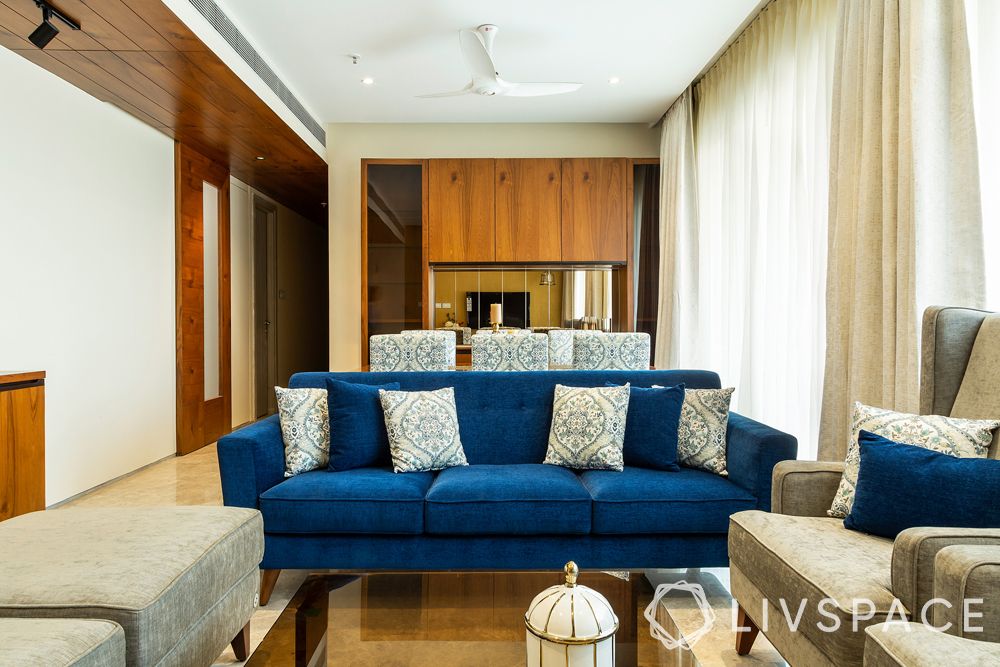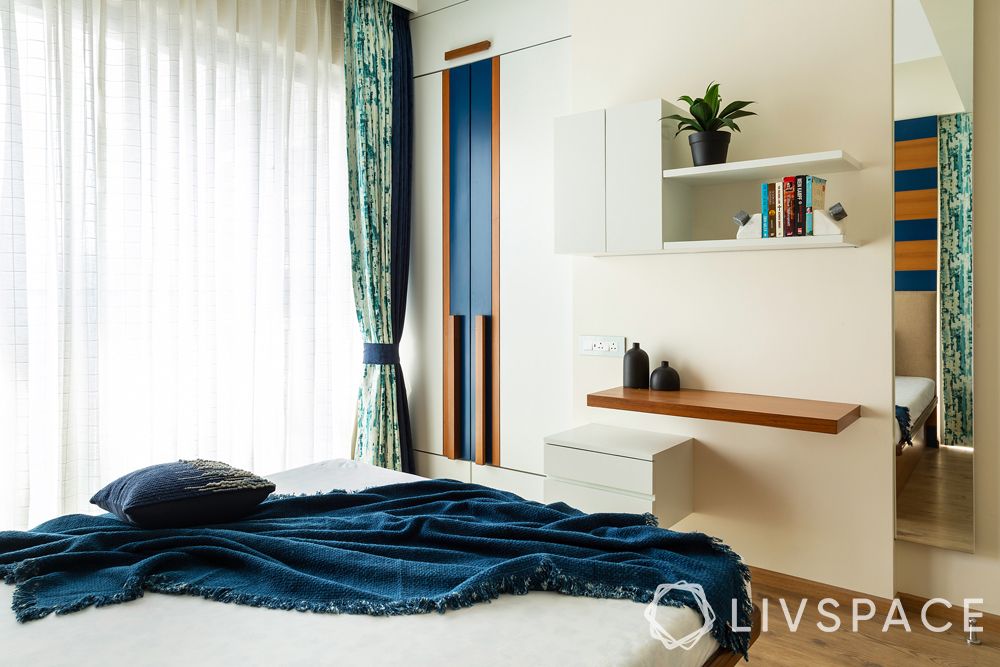 If you look at old Indian homes, you will find that solid wood was the preferred choice for most of the furniture due to its durability. Similarly, if you want a home that will be timeless, you need to use long-lasting materials for the interiors. One of the most durable materials available in the market is veneer. Considering it does not split or warp like solid wood, it can even outlast wooden furniture. If you look at Chaitali's interior of 3 BHK flat design, almost all the wooden tones are actually veneer. This not only gives the home a rich and luxurious look but also ensures that the furniture will not require replacements anytime soon.
#2: Ample Storage for Present and Future Needs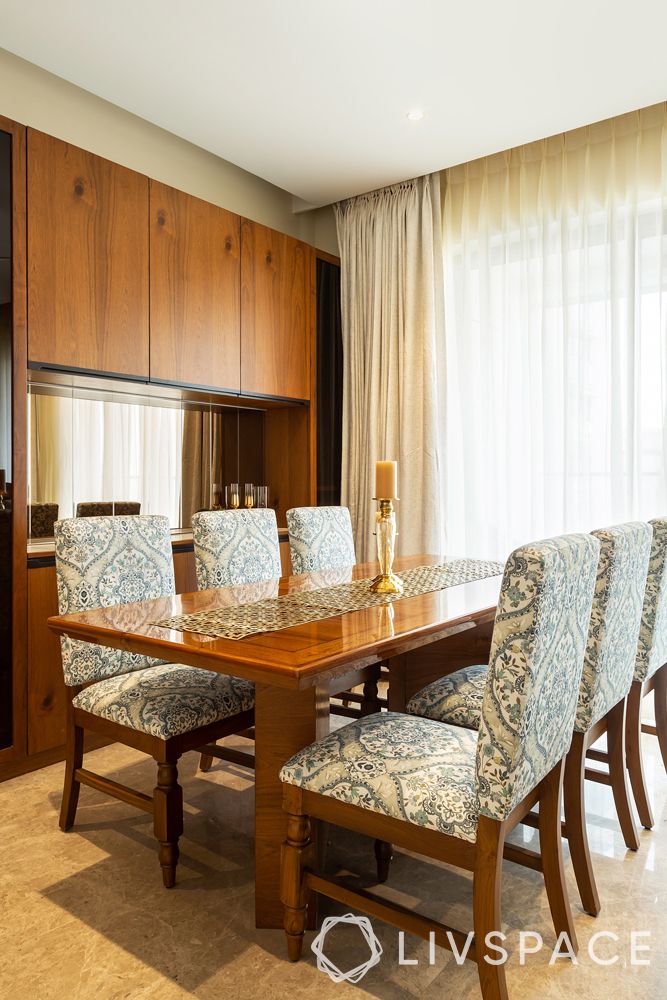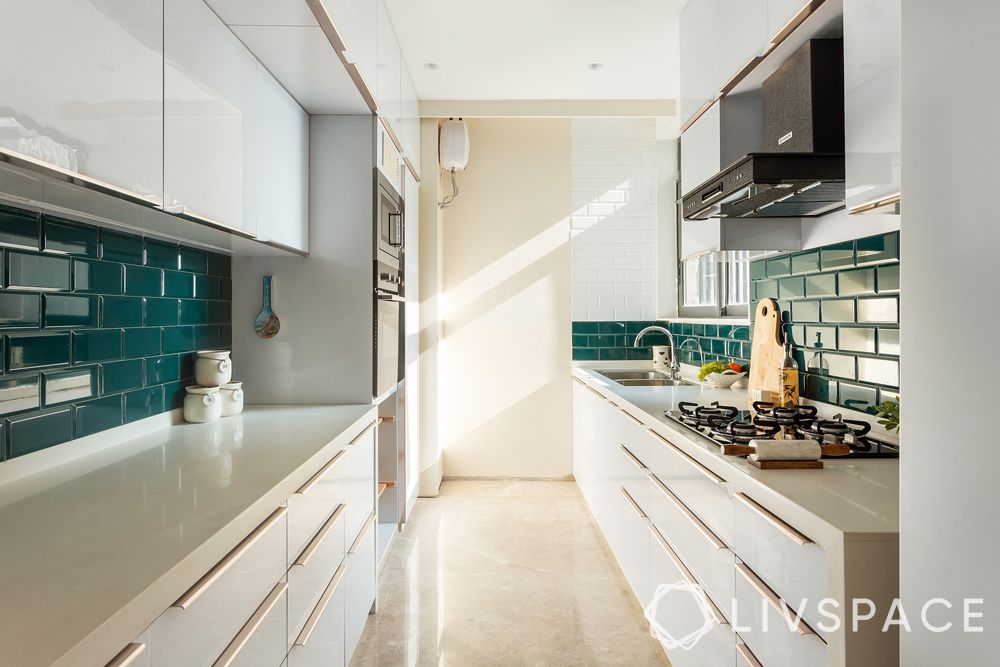 Storage needs only increase with time. As your family grows, so will the requirement for more storage space. So it's always a good idea to account for this and make space for extra storage. Our designer Kanchi Khetan fit maximum storage into this Mumbai 3 BHK luxury interior design. The sleek TV and crockery units in the living room have tons of storage but take up minimum space. The crockery unit also serves multiple purposes; it features a stone counter for serving in the centre and one-way darkened-glass shutters behind which the family keeps their alcohol. The kitchen too is packed with storage with upper and lower cabinets along with extra space for kitchen accessories.
#3: Textured Walls That are Low-maintenance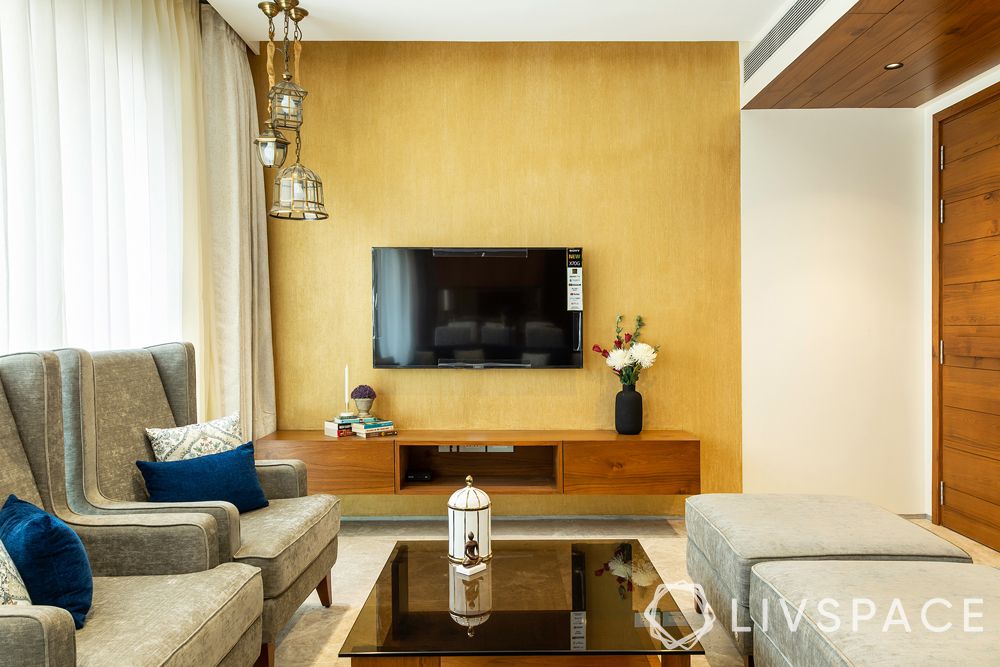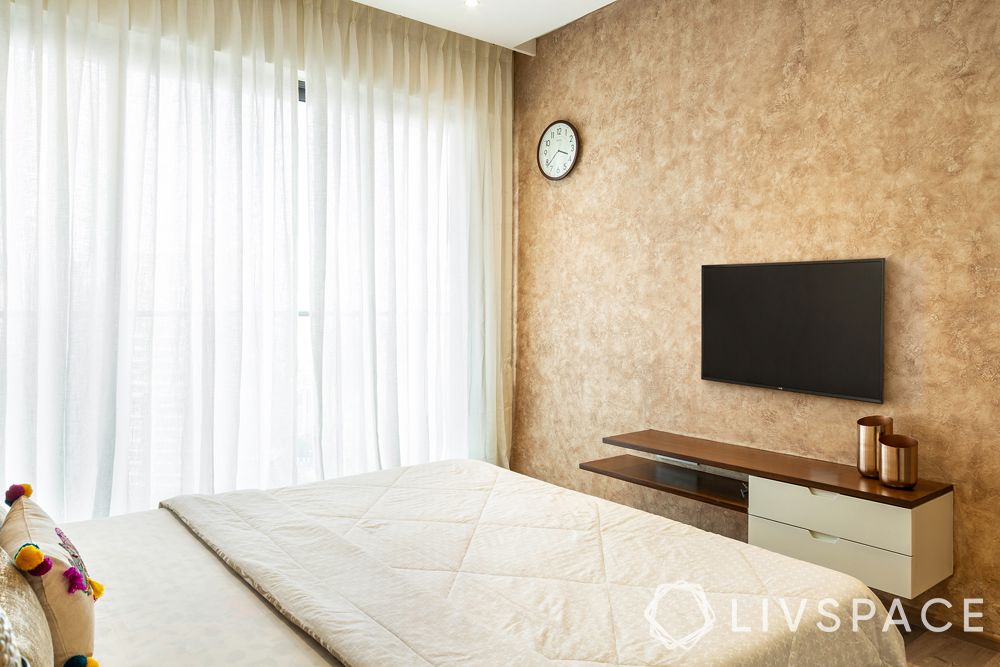 Often, when young millennials move into their new homes, they want to go all out in getting the design of their dreams. But beauty requires time and maintenance and the one thing that working professionals lack is adequate time. Thus, if you want a forever home, it should also be low-maintenance. The Khatiwalas' interior of 3 BHK flat design has a solution to this conundrum — textured walls. They are not only cost-effective but also very easy to maintain, ensuring there will be no need for touch-ups or repainting for several years. And textured walls have another very obvious advantage — you can get the design and look you desire for your walls at a very low rate.
#4: Earthy Colours With Pops That Never Go Out of Fashion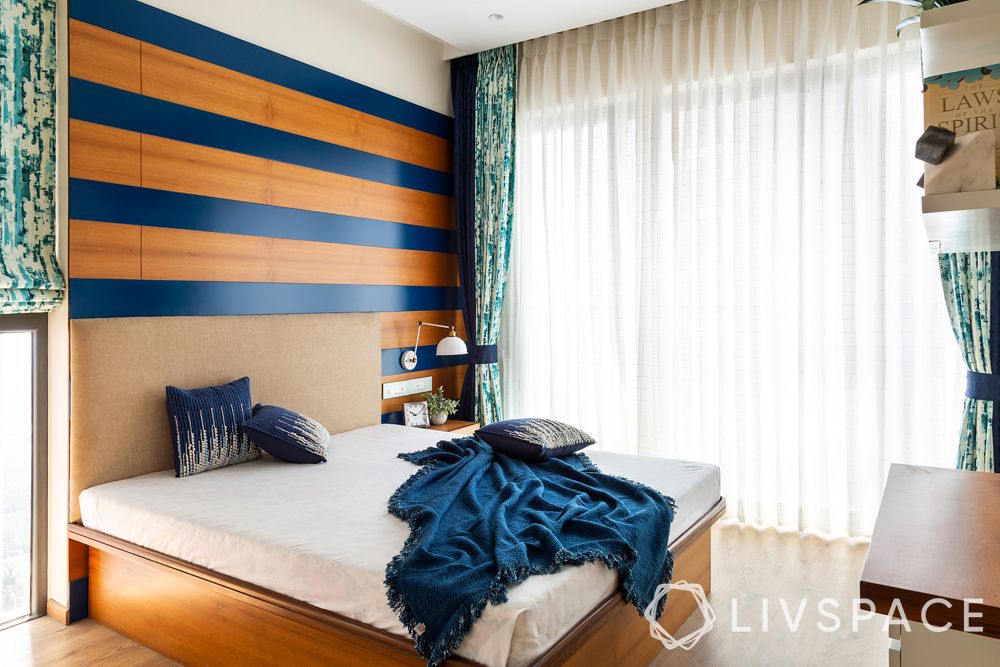 If we go by trends, jewel shades and cool neutrals are in this year. However, if you want a home that lives on forever, you need to use timeless shades. And one family of colours that has always remained a favourite over the years is earthy shades accompanied by vibrant pops. Kanchi chose a warm, earthy palette for this Mumbai 3BHK. The wooden veneer furniture adds a touch of sophistication to the home. However, to break the monotony, she added pops of vibrant colours in each room.
Also Read: Do Up Your Home in Pretty Pastel Shades With These 4 Easy Tips
Everybody wants a forever home and this interior of 3 BHK flat is a prime example of a home that will stand the test of time. We hoped these tips helped you plan your home to last forever as well!
How Can Livspace Help You?
We hope you found our ideas useful! If you want your home to be just as beautiful, then look no further. Book an online consultation with Livspace today. Delivering safe home interiors has been our No. 1 priority. Click here to find out how interiors are being delivered following all safety protocols.
Let us know what you think in the comments or send us an email at editor@livspace.com.