A relaxing and peaceful evening at home is one of life's greatest pleasures—this was the emotion that guided the 6BHK villa interior design for homeowners Meenakshi and Anand Shankar. After buying their new home in Noida, the Shankars wanted to move into their new home with finished interiors. To achieve that end, they met with multiple designers until they finally chose Livspace to design their villa. What makes it absolutely luxurious? So, let's take a video tour of the 6BHK villa design and find out.
While this 6BHK villa design, Noida was a sprawling 4,800 sq. ft. approx, the family had simple tastes and did not want anything too loud or bold. Considering that this was their dream home, they wanted every corner to be designed perfectly.
Apart from wanting one bedroom to look like a hotel room, they wished for the rest of their villa to have an understated glam ambience. Here's how you can also give your home a glamorous look without going over the top.
#1: Simple but Glam Elements in This 6BHK Villa Interior Design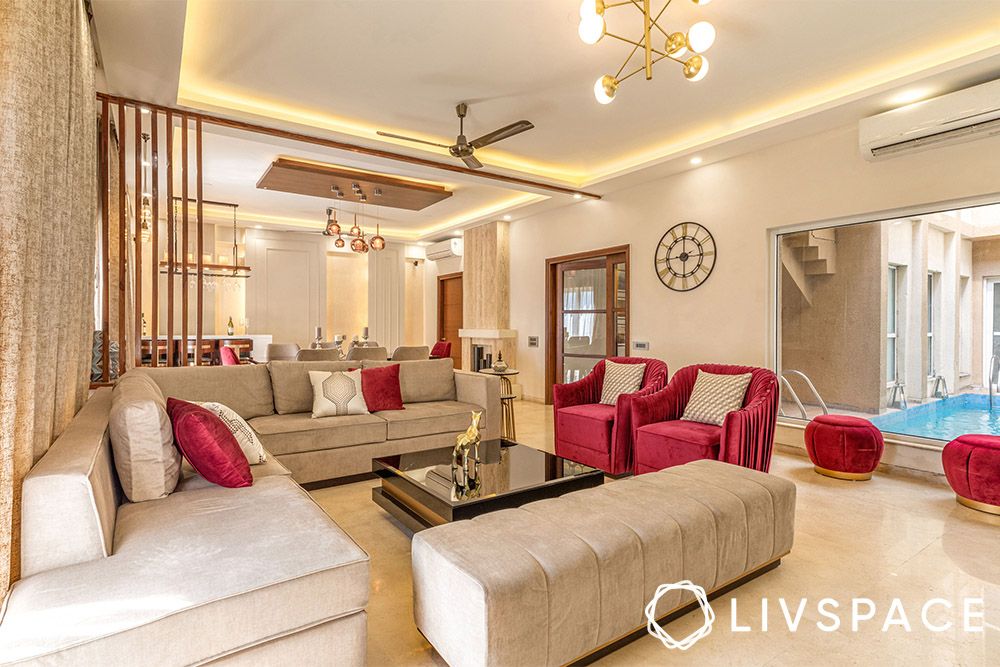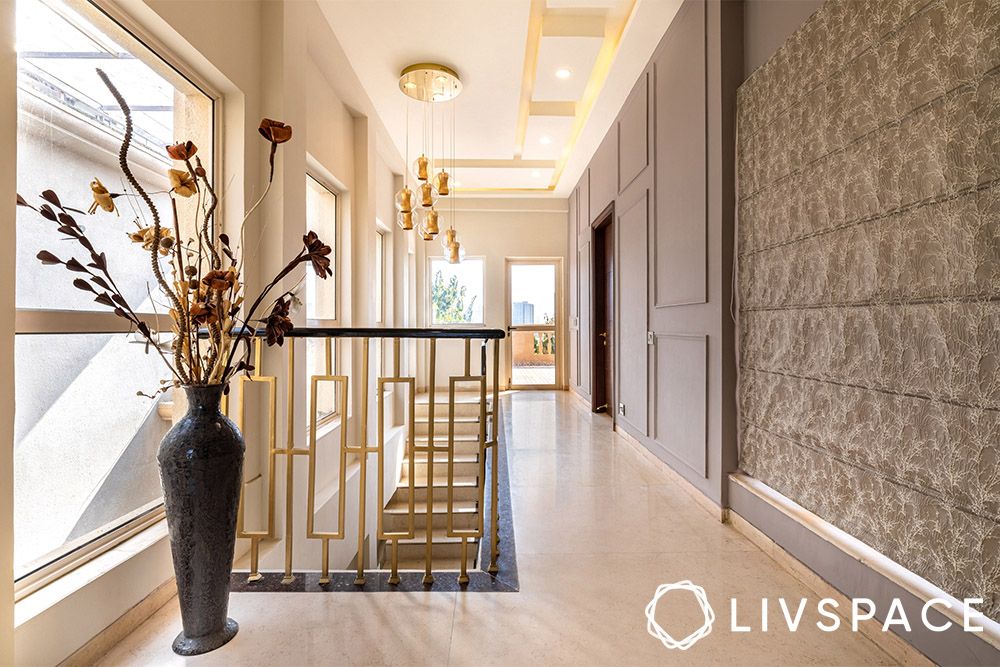 Always remember, simplicity is king (or queen). If you are looking for interior design ideas for your villa, go for an understated glamorous look, using simple but elegant items throughout your home. For instance, if you love jewel tones, opt for some jewel-toned accent pieces like an armchair or pouffes. Avoid doing up all your furnishing in jewel shades, as this will look too over-the-top. Similarly, accent lighting can also give you that simple yet glamorous look.
#2: Catch a Glimpse of the Luxe Life in This 6BHK Villa Design, Noida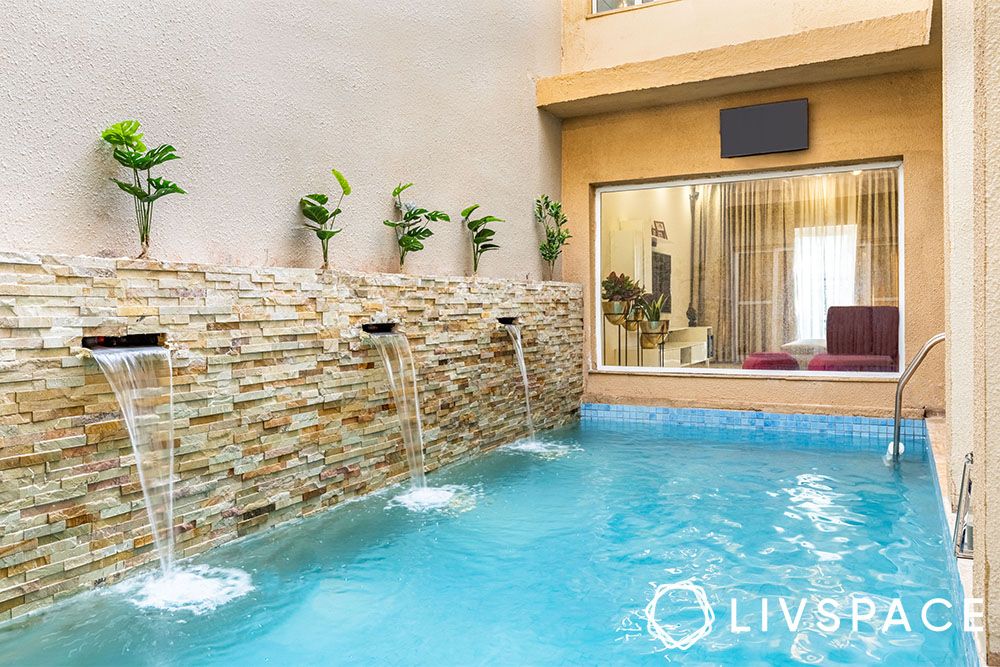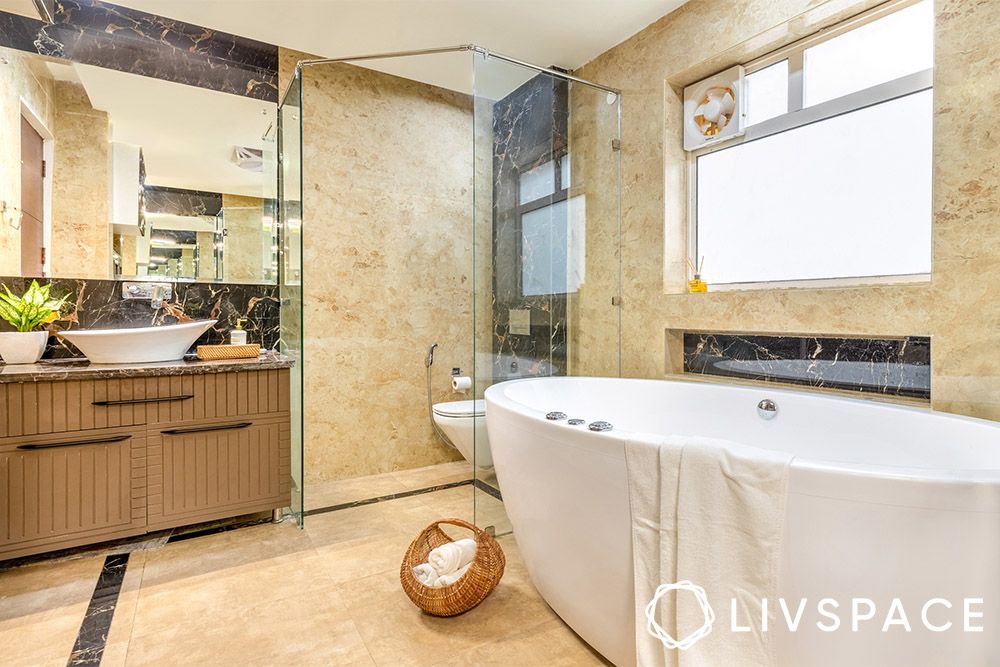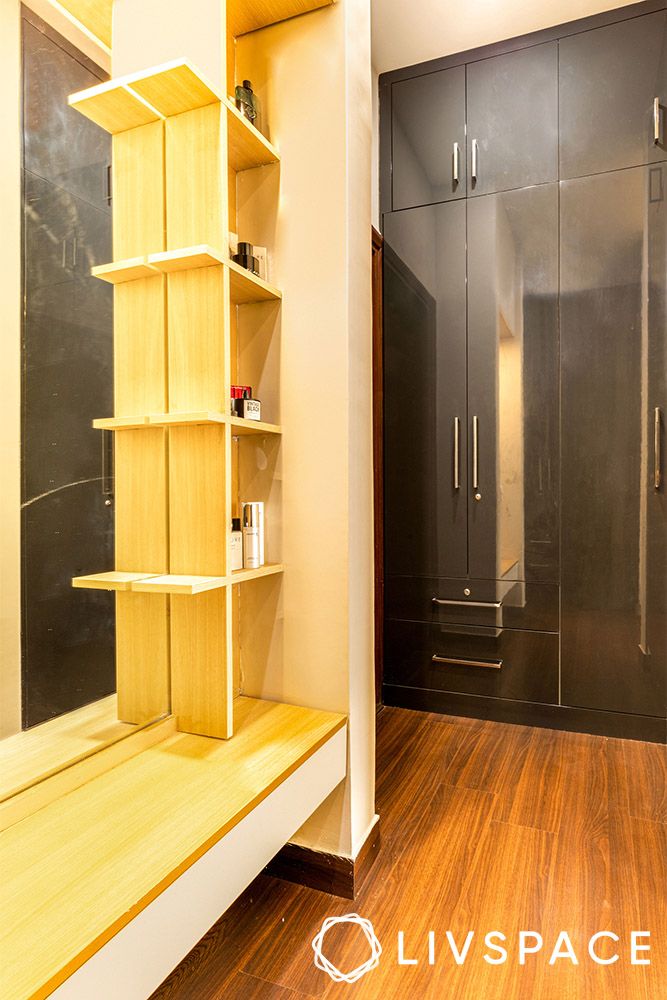 When you have the space, why not go all out? If budget is not a constraint, spend on some high-end items and design elements that will make your 6BHK villa interior design look like a million dollars! One of the highlights of Anand's home was his stunning swimming pool. With stone cladding and fountains, this pool looks straight out of a celeb home.
If you want 6BHK interior design ideas, look at the bathrooms in Anand's home. The spa-like decor that includes plush bathtubs and separate storage for bathrobes will make you feel like you're living in a boutique hotel. Additionally, the bedrooms also come with separate dressing areas, something you can usually see in hotels.
#3: One Wall Wonders in This 6BHK Villa Interior Design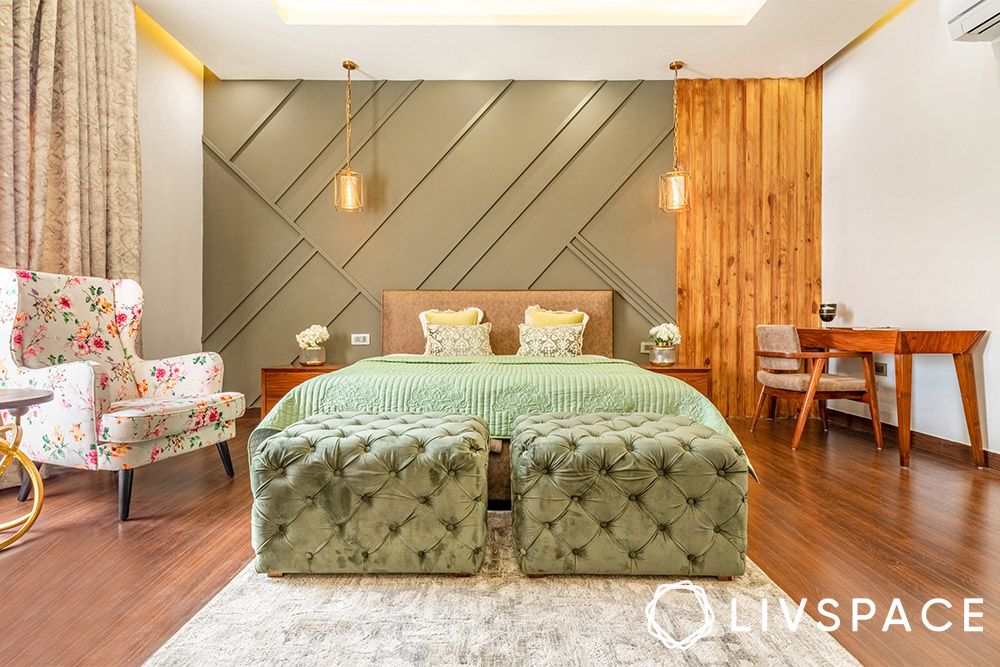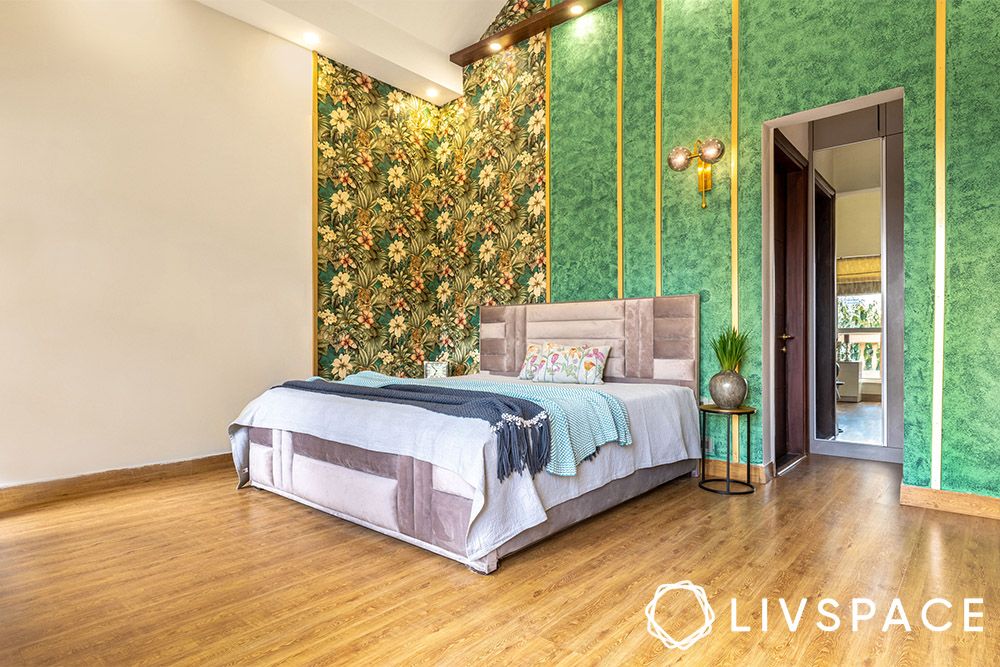 One of the most striking features of this 6BHK villa interior decor are the wall designs. Every wall is unique with a stunning design. The master bedroom features a pastel green accent wall with wood cladding, a coat of Duco paint and a quarter of the wall still in timber form. The family wanted at least one of the rooms in the 6BHK villa interior design to resemble the luxe interiors of a hotel room. To incorporate the same, the daughter's bedroom has an accent wall with green texture paint, floral wallpaper and gold trims.
#4: 6BHK Villa Design, Noida With High-End Finishes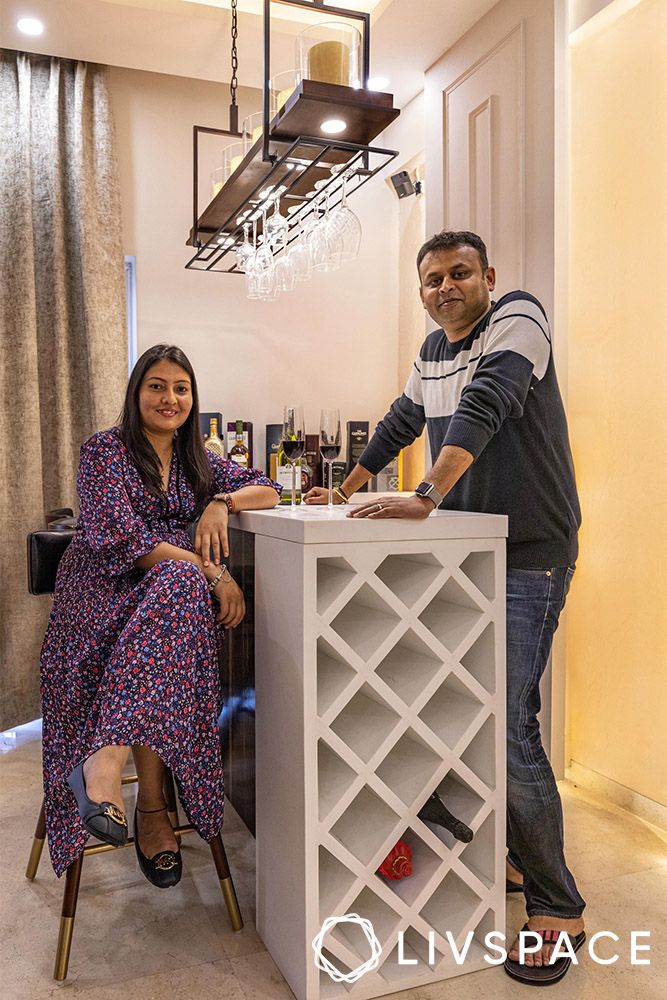 You will notice that a lot of luxurious and celeb homes look quite simple. The hack here is to choose simple and minimal furniture and opt for furnishings in high-end finishes. For instance, the Shankars indulged in a plush veneer bar unit with a Corian stone counter. By picking finishes like acrylic, you can make your home look stunning.
This 6BHK villa interior design shows you that plush can be simple and understated. If you liked this home, check out this 6,000 sq. ft. villa in Bengaluru.
How Can Livspace Help You?
We hope you found our ideas useful! If you want your home to be just as beautiful, then look no further. Book an online consultation with Livspace today.
Wondering how our customers feel about working with Livspace? You can check out the Livspace reviews here!