It's not everyday that we come across a sprawling villa with four bedrooms and a massive living area. But when we do, we must ensure that the villa interiors do justice to its size and scope. And that is just what was on the cards for our Livspace designer Himani Kaushal as she worked on turning this space at Shriram Chirping Woods, Bengaluru, into a home for the Choudhurys.
While we all agree that the villa interior are classy, have you wondered what about the interior design really makes it special. The mark of good design is that it is never too easy to spot. So lets guide you through the key design elements that make this villa stand apart from the crowd.
#1: Ceiling Treatments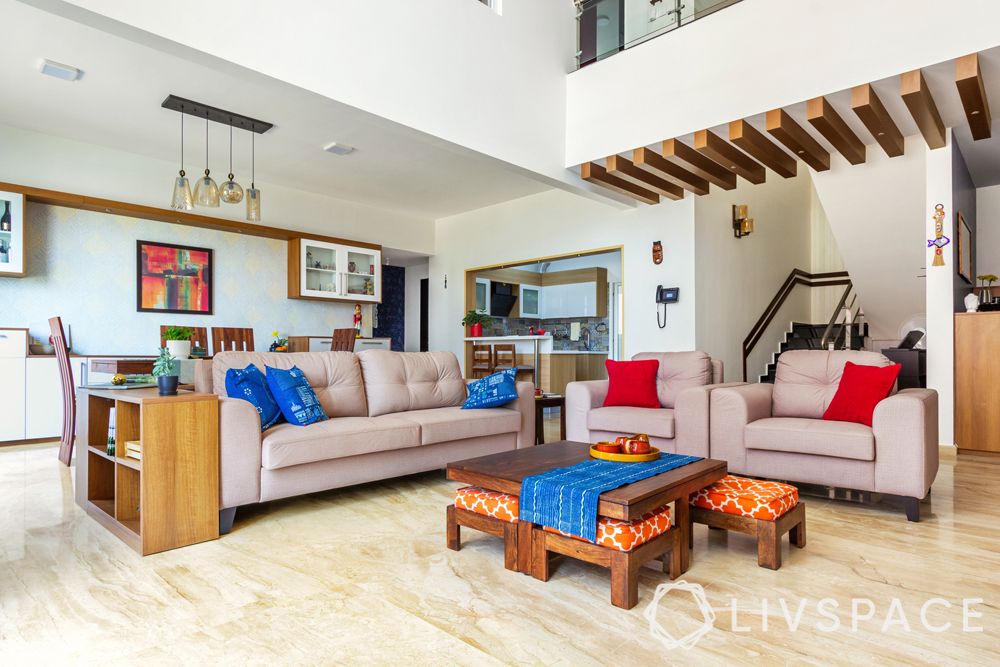 The first thing that you notice about the living area of this villa is that it has several different levels. At some point it covers the entire length of the two floors and at others it has lower ceiling height. Himani has highlighted these height differences using rustic wooden rafters to create a statement effect.
#2: Partition Without a Partition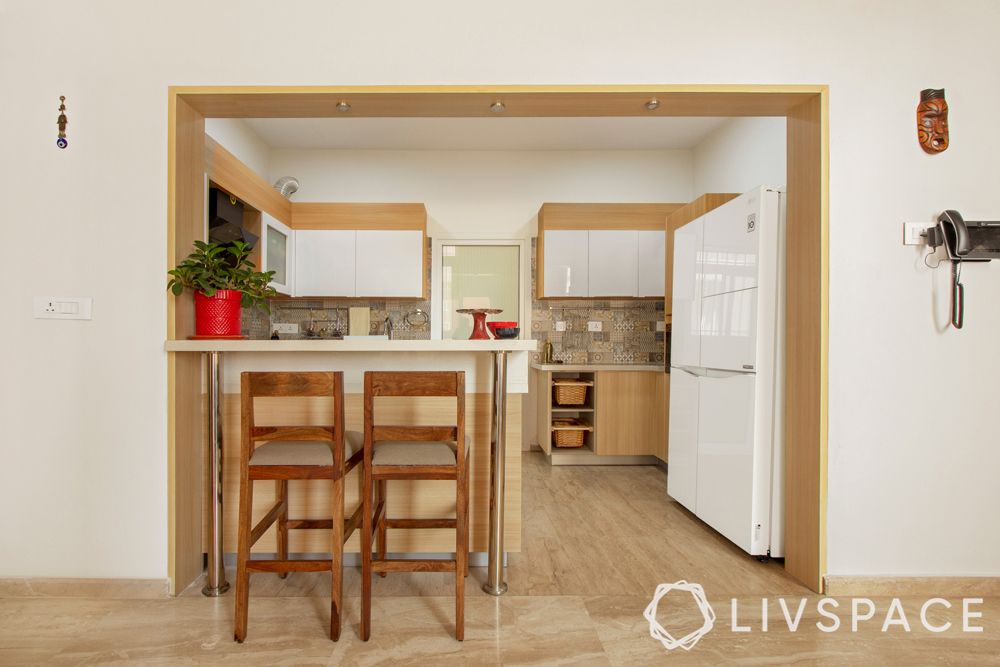 As the living room is massive and has an open layout, it was important to segregate space into zones. However, the family did not want to use partitions that would obstruct movement. Thus, Himani divided ingenious ways of parting space without using partitions. This paneled entrance to the kitchen, for example, is separating space.

#3: Use of Vertical Space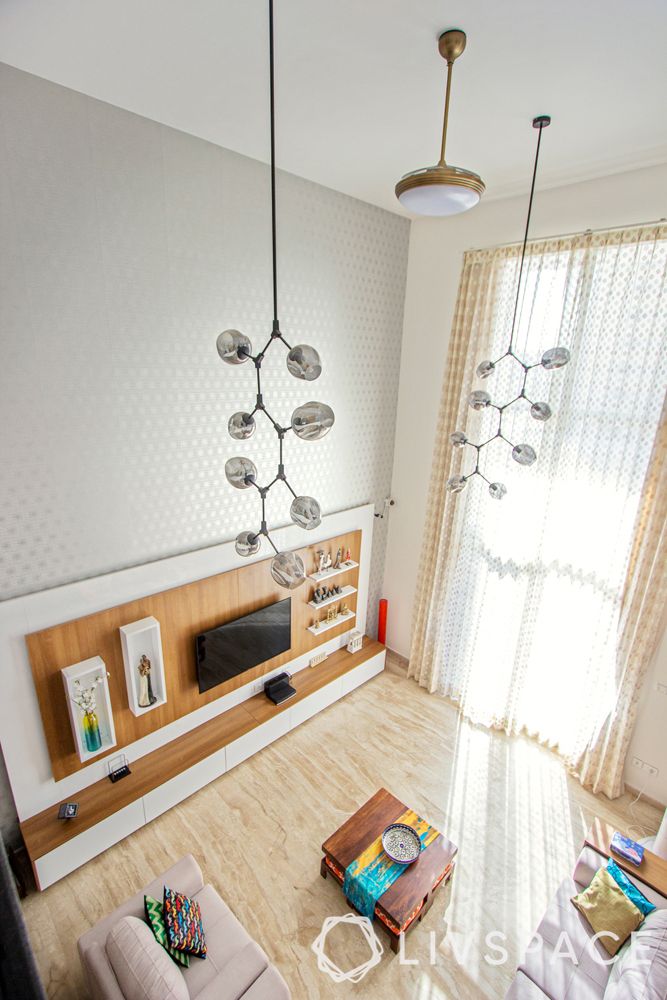 Another huge dilemma while doing villa interior for this home was how to use the vertical space in the living area. Himani's solution was simple; she kept things as clean as possible with a hanging pendant light. This allows us to marvel at the enormity of space!
#4: Japanese-inspired Design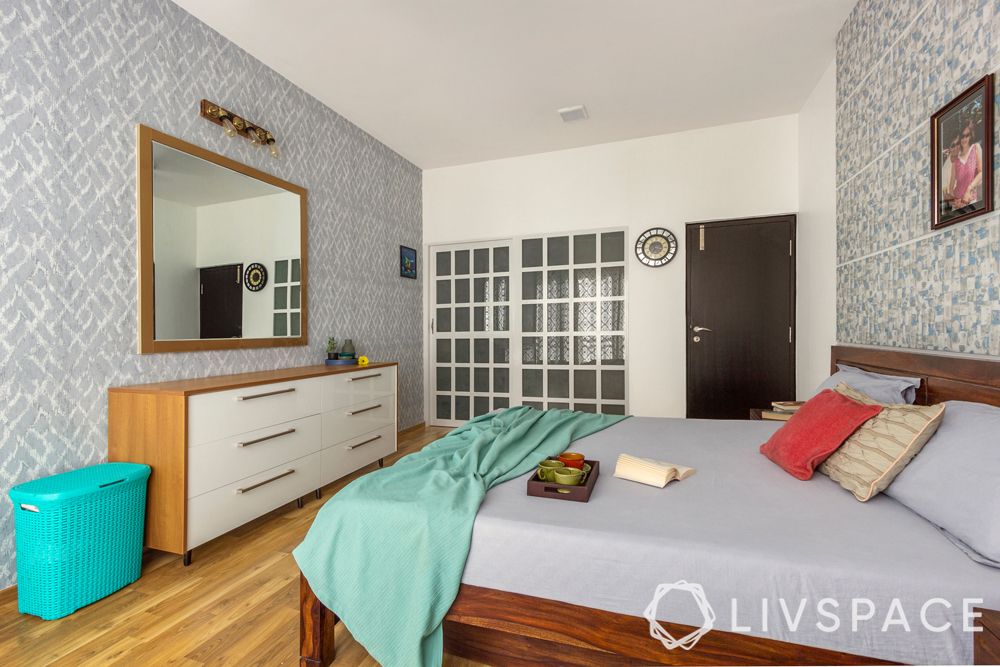 In the master bedroom, we see vestiges of Japanese design. Particularly the sliding door that is the dressing area and wardrobes from the bedroom is distinctly Zen in style.
#5: Unobstructed Natural Light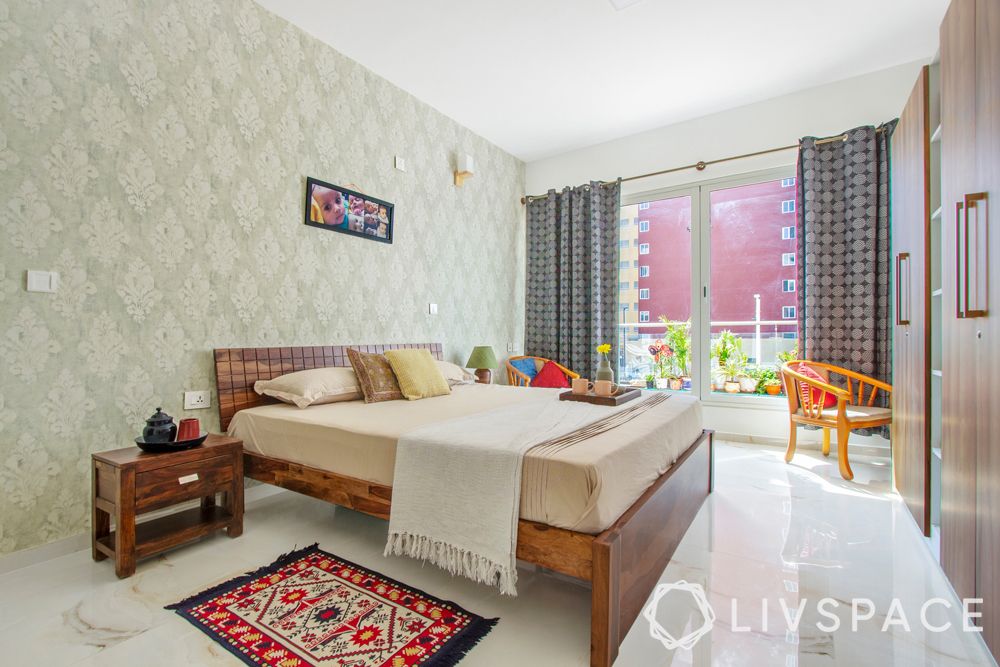 There is a long balcony running parallel to the bedrooms on the second floor. And Himani ensured that the villa interior utilised it to the fullest extent. If you look carefully, none of the furniture obstructs the flow of natural light into the room that streams through full length French windows.
If you enjoyed touring this chic and summery villa, also explore this compact 2BHK that is fit for an artist.
To send in your comments and suggestions, write to