What does a compact home look like in different parts of the world? In New York, anything under 1,000 sq. ft. (approx) would be considered small. On the other hand, in Singapore, apartments can be as compact as 500 sq. ft. or smaller. Moving closer to home, apartment sizes in India vary depending upon the city.
While Mumbaikers are used to living in cramped quarters, Delhiites enjoy more spacious houses. But in summary, we can say that anything up to 900 sq. ft. is compact in India. To design small houses, you must have some expertise in that area to make the most of available space. And that's why we're here! So, if you are looking for design ideas for your small home, these 10 compact Livspace homes will show you how it's done! Take a look.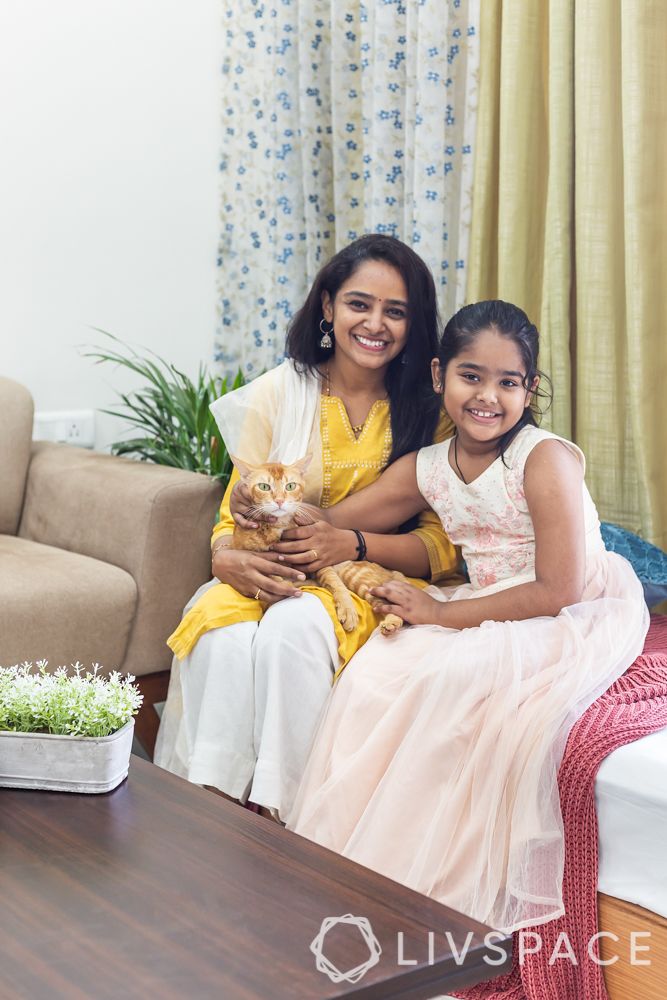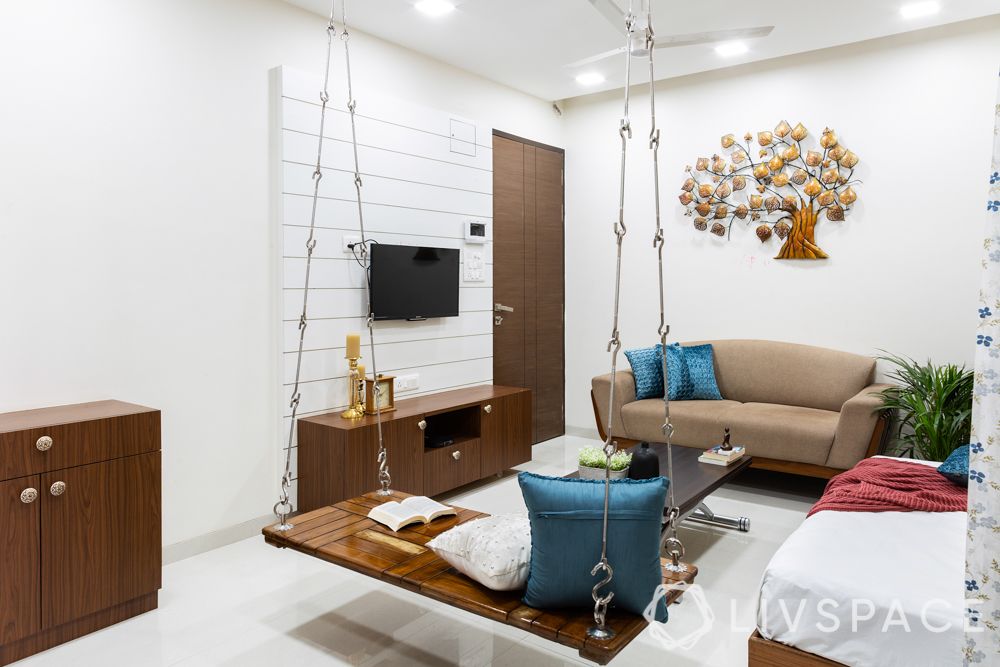 Size: 550 sq. ft.
Budget: ₹₹₹₹₹
Yes, you read that right — this Mumbai home is only 500 sq. ft.! Though it may seem surprising, a small apartment in a cramped city like Mumbai is more the norm than the exception. The trick lies in designing the space effectively. Our designer, Tanvir Siddique, used every single space-saving trick in the book to convert this very small house design into a dream home of the Dhumals.
Design Lessons From This Home
When space is less, use customised furniture to make use of available niches
Use foldable and multifunctional furniture with pull-out features
If you have a common living and dining area, use a jhoola as a partition; it can also serve as seating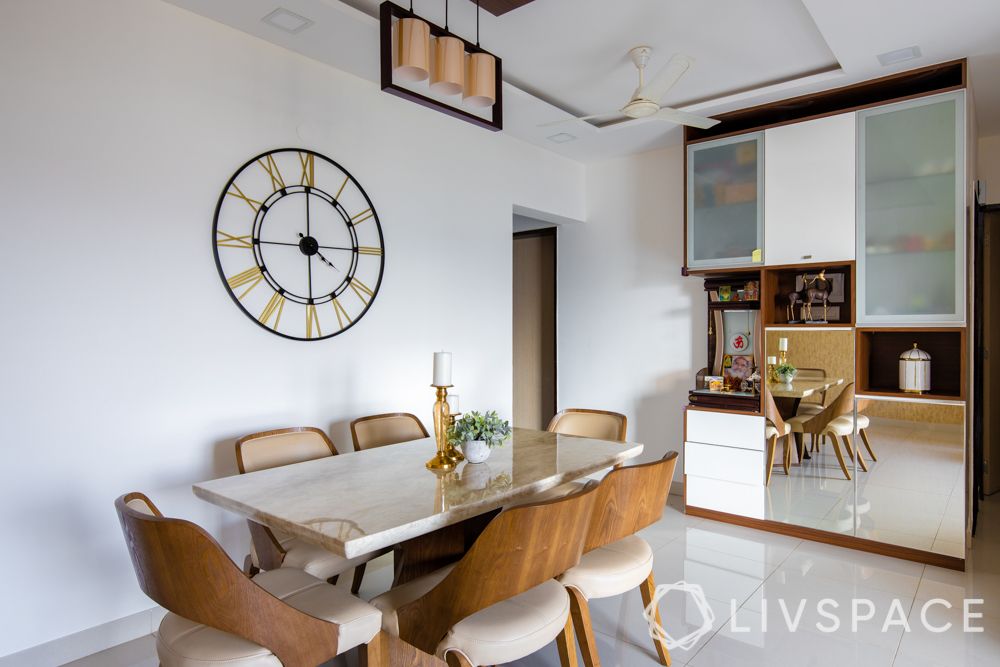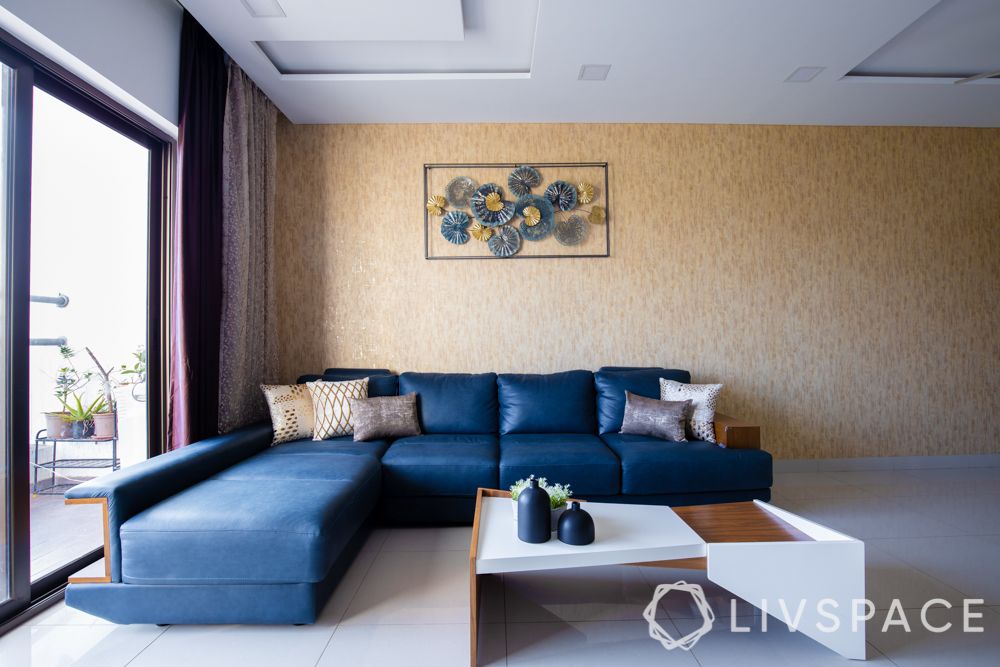 Size: 800 sq. ft.
Budget: ₹₹₹₹₹
Unlike its neighbour Mumbai, Pune homes enjoy more space. However, Taruna Sharma's 2BHK was only 800 sq. ft. — which is quite unbelievable if you look at the images! When we design small houses, our main focus is to make the space look large. And designer Prerna Jain made this possible through a combination of smart plans and design acumen.
Design Lessons From This Home
The use of mirrors in the foyer and dining room creates the illusion of space
Minimum furniture (all refurbished) ensures a clutter-free and spacious look for the living room
An L-shaped kitchen was converted into a U-shaped one to create more storage and counter space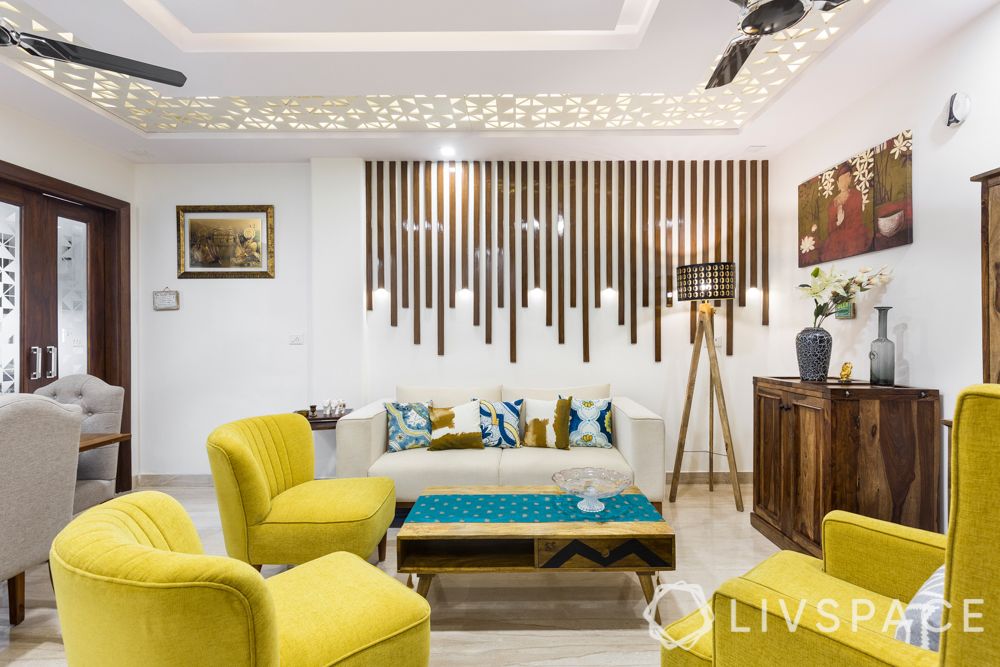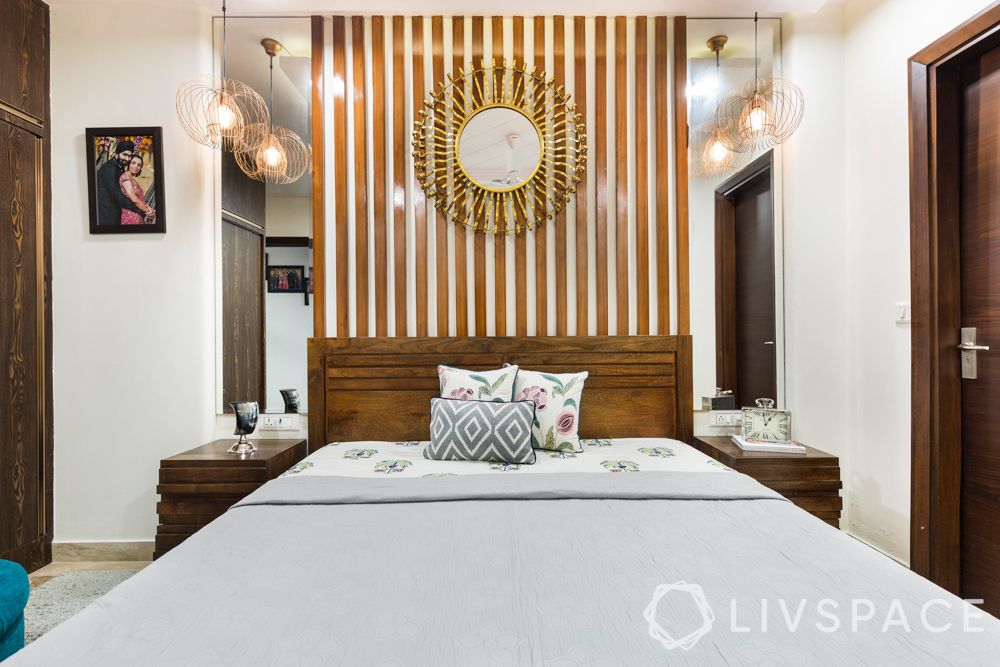 Size: 900 sq. ft.
Budget: ₹₹₹₹₹
Can you imagine a 3BHK that is only 900 sq. ft.? When Samrita Singh moved into her Delhi home, it was already furnished with wardrobes and a kitchen. Since we are the experts who design small houses, we were given the responsibility to give Samrita a design that would match the existing furniture.
Design Lessons From This Home
Instead of using up floor space, make your walls the star of your home with the help of wall treatments and accent walls
If you have elders living in your home, upholster the bed headboard and add wall storage — the easiest way to provide comfort while ensuring utility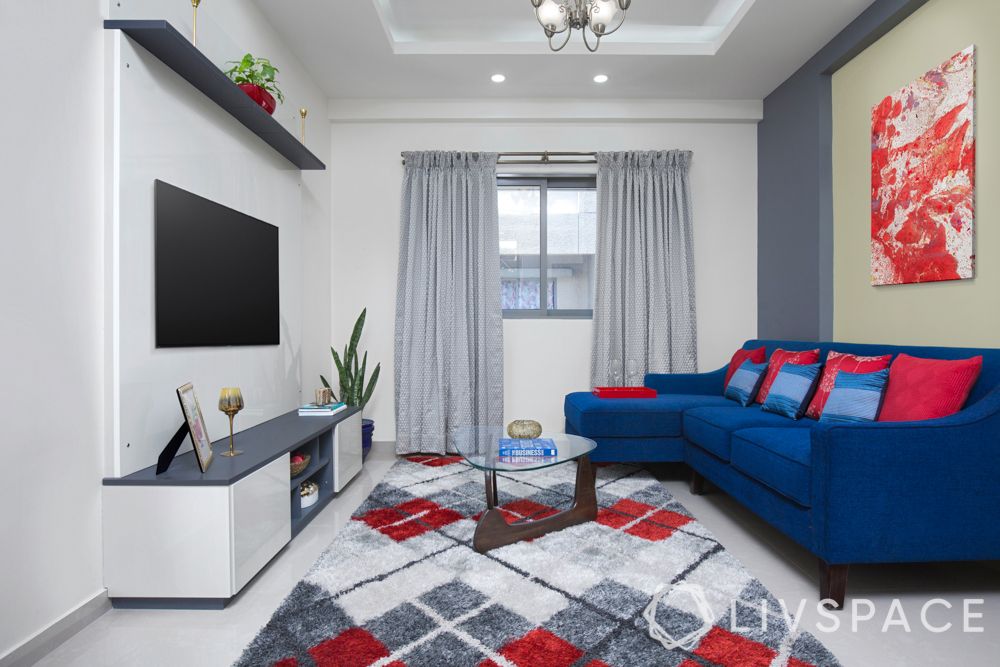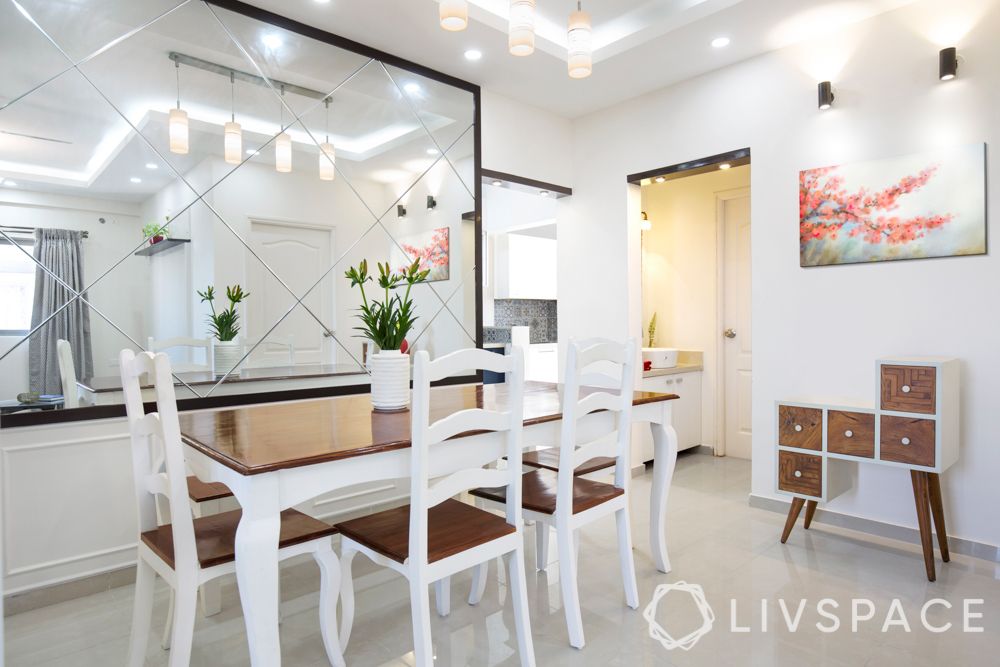 Size: 800 sq. ft.
Budget: ₹₹₹₹₹
When Uday Kumar bought his 1BHK in Bengaluru, all he wanted was a cosy home where he could relax after a gruelling day at work. Designer Smitha Mole chose a single-colour theme, white and blue, which opened up the compact space and added a 'Wow' factor in every room to jazz it up!
Design Lessons From This Home
The home originally did not have a foyer. Smitha used a shoe-cum-display-rack to divide the entrance and living room, thereby creating a makeshift foyer
The mirrored wall in the dining room makes the space look big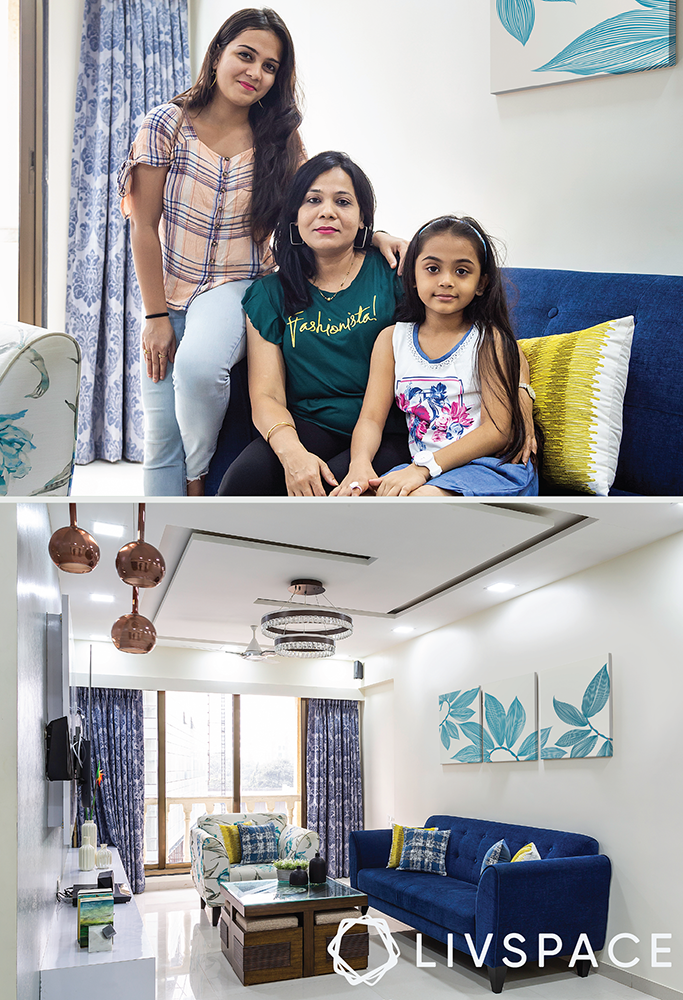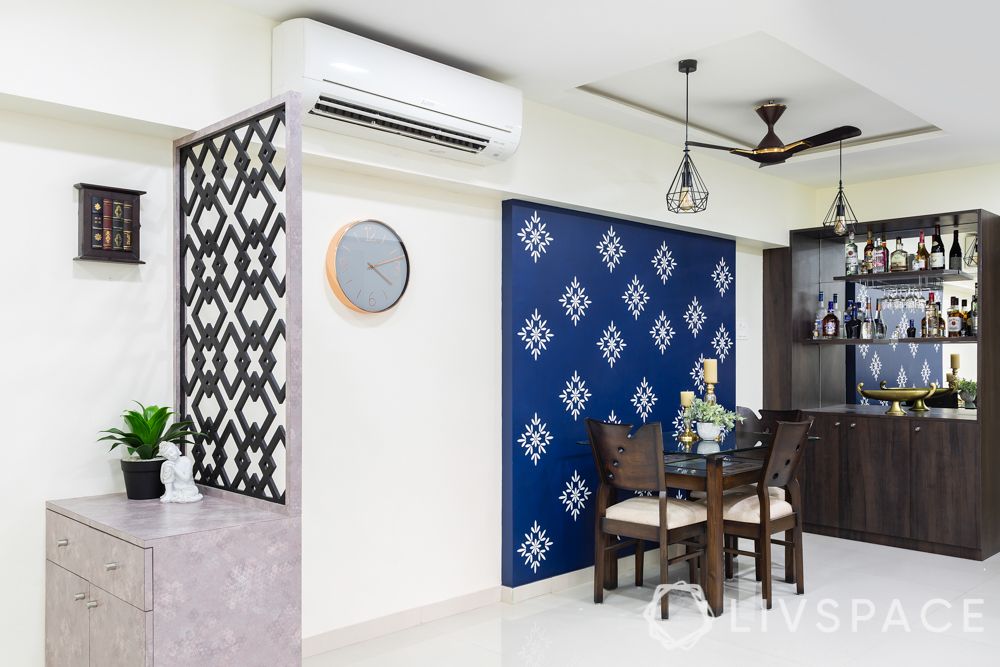 Size: 845 sq. ft.
Budget: ₹₹₹₹₹
An 845 sq. ft. 2BHK in Mumbai may seem quite standard — but not when it is home to three adults and one growing girl! Mahesh and Meghana wanted a home that was open and spacious, with no bulky furniture and a clean look. Designer Kshama Shah was called upon to plan this very small house design and she transformed the entire look of this home.
Design Lessons From This Home
While selecting storage units, choose sleek and slim designs which make the space look big
Use white, reflective finishes for your furniture to open up the space
Place your furniture pieces in such a way that they align with one another, with nothing sticking out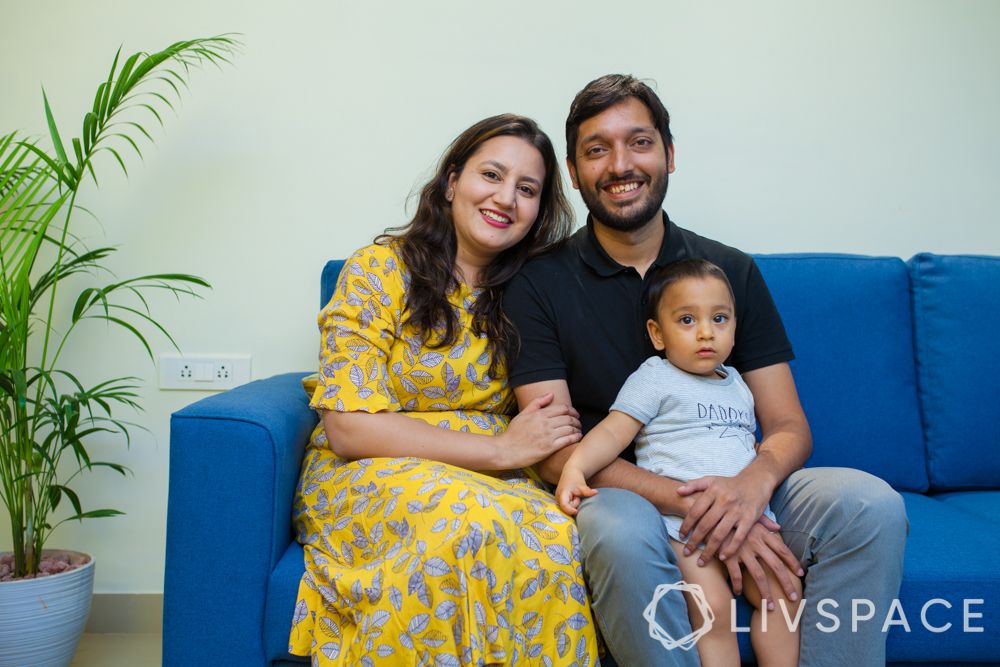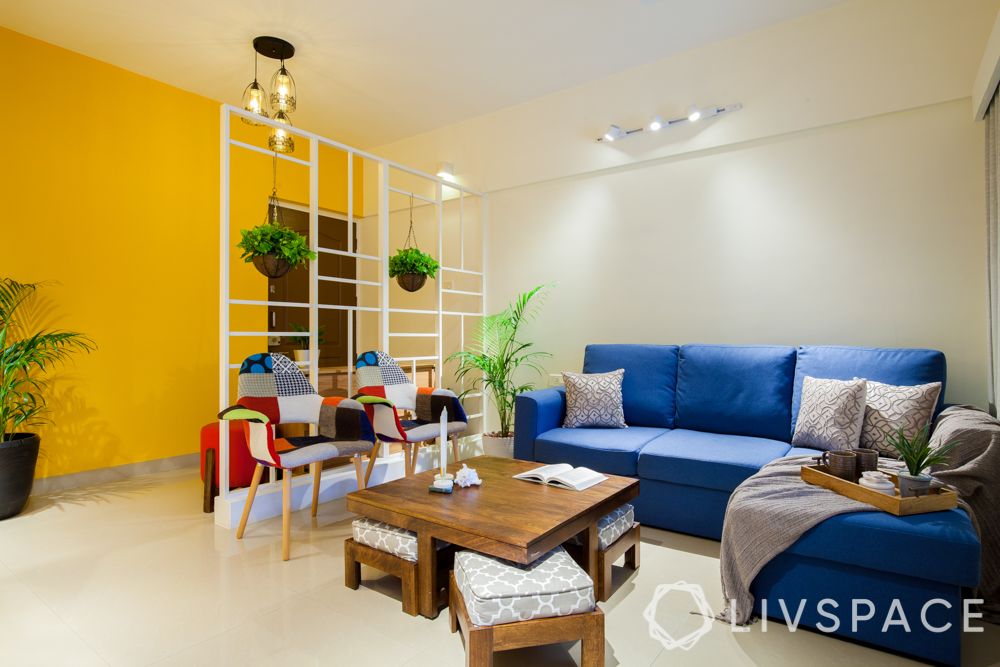 Size: 900 sq. ft.
Budget: ₹₹₹₹₹
When we design small houses, we not only design new homes but also work on renovation projects. The owner of this home, Khushboo Sharma, had a bright and cheery personality and wanted her abode to reflect the same. At the same time, she had informed us that she was looking for a low-budget simple house design.
Design Lessons From This Home
A regular false ceiling can be expensive. If you want unconventional lighting on a budget, opt for track lights in spaces where you want to focus on
Go in for a laminate finish for furniture as it is low-cost
Nested stools under your centre table are a low-budget alternative to living room seating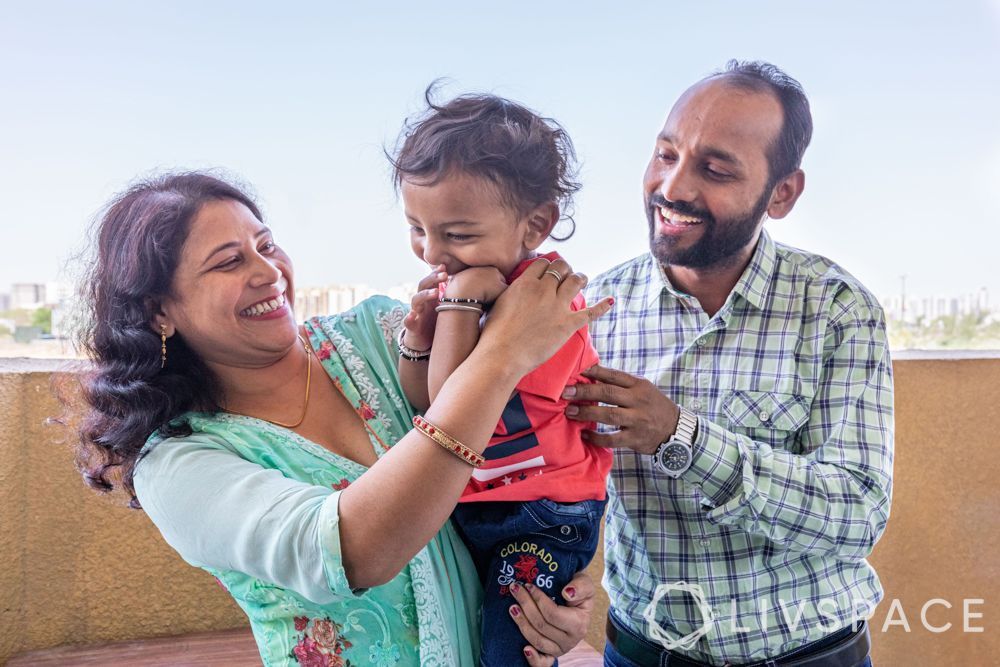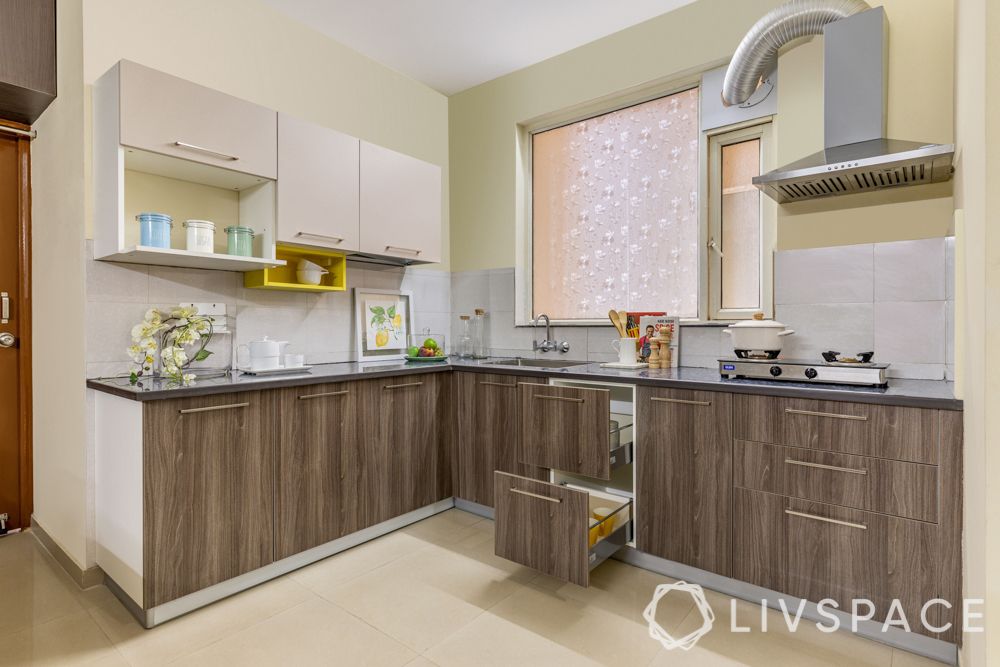 Size: 500 sq. ft.
Budget: ₹₹₹₹₹
While 500-sq. ft. homes may be a norm in Mumbai, in Gurugram, they are a rarity. When Pankaj Sharma bought his 2BHK, his main requirement was a functional design that was also super-affordable. Our designer, Anshul Jain, designed this home in just under Rs 3 lakh and also delivered it in 45 days!
Design Lessons From This Home
To save space, our designer chose floating units
The kitchen fits the golden triangle rule, which makes it both accessible and easy to use
Continuity of colours (neutral shades) ensures the compact home does not look over the top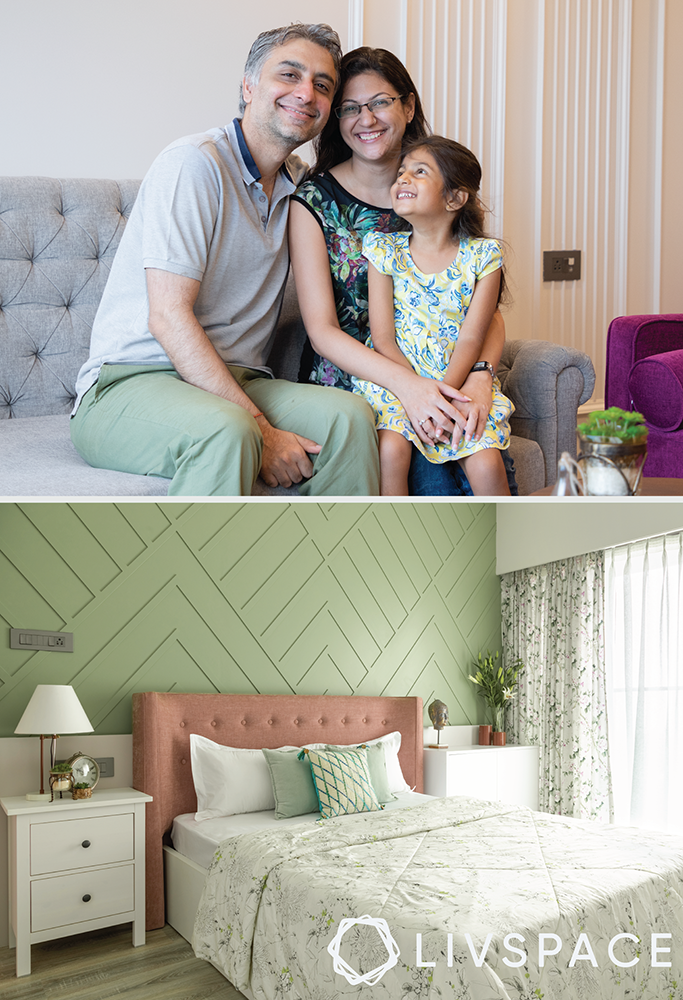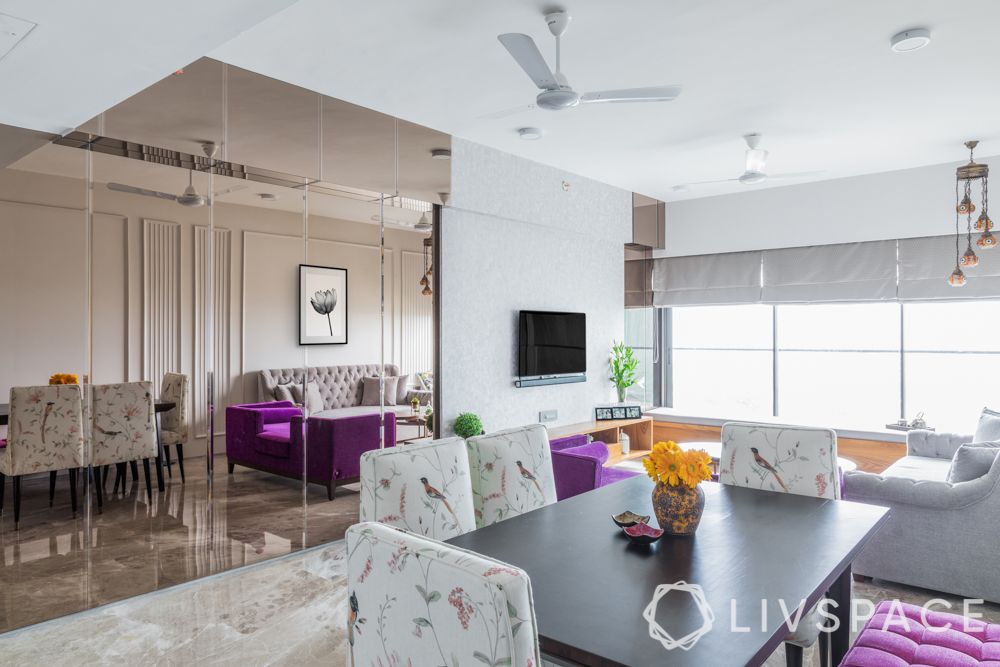 Size: 900 sq. ft. (approx)
Budget: ₹₹₹₹₹
When we spoke to our designer Pallavi Goel, she said that this Mumbai house was perfect home for a family of 3. The reason? The compact space had been optimised to look spacious, double up on functionality and meet all the needs of a family that includes a growing child.
Design Lessons From This Home
The living room has a variety of seating in the form of sofa and ottomans
The dining room has tinted mirror panelling that makes the area look more spacious
The home features interesting wall panelling and wall trims that glam up the home without taking up extra space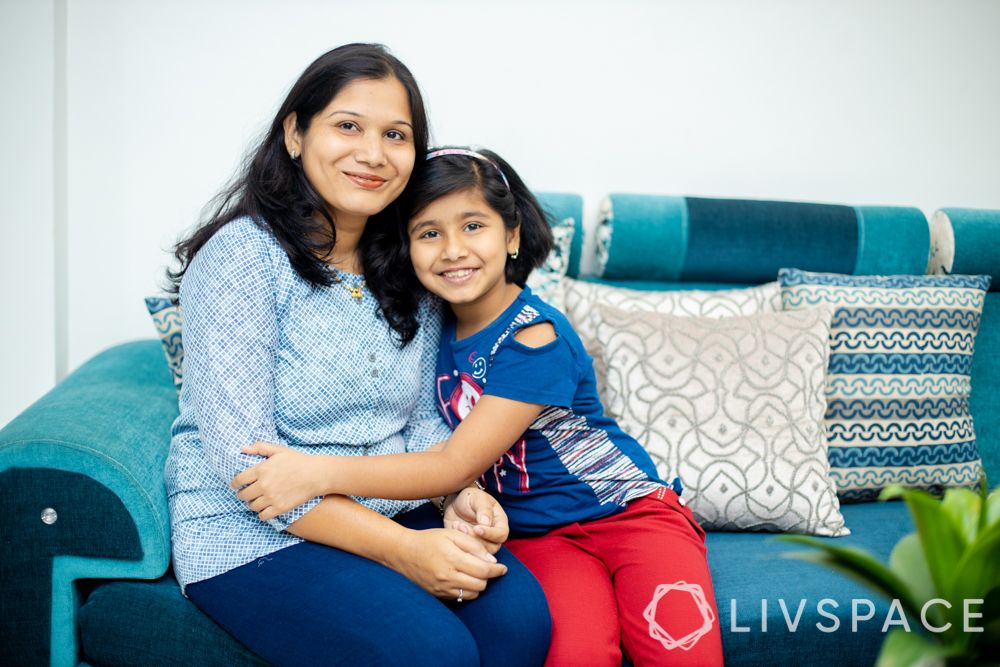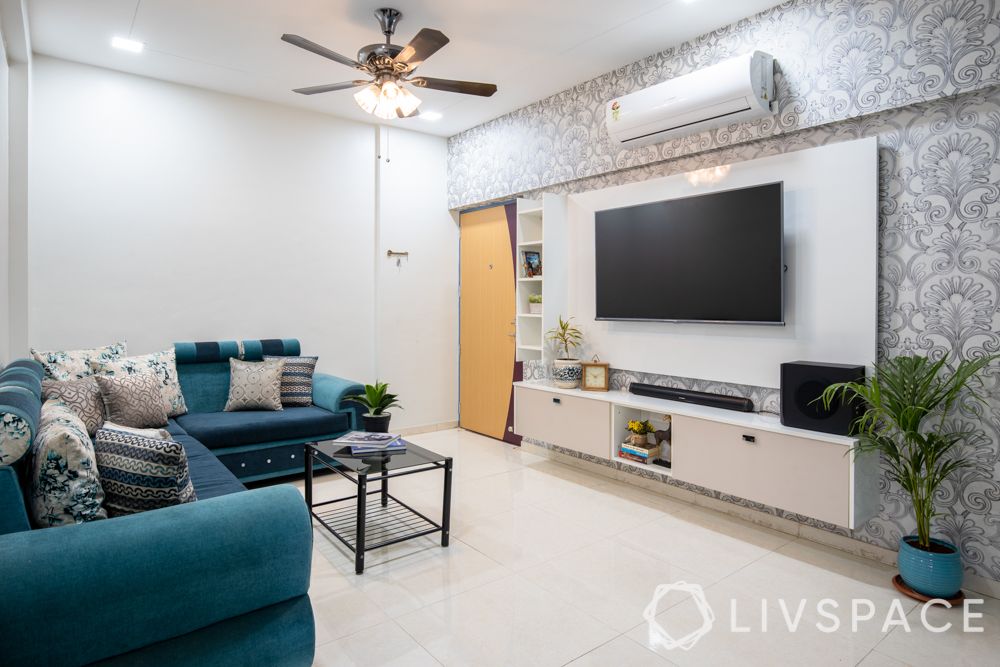 Size: 750 sq. ft.
Budget: ₹₹₹₹₹
When we design small houses, we ensure a perfect mix of spaciousness, storage space and aesthetic appeal. Amol Kulkarni's Pune home is snug and homely, with plenty of storage space to meet the needs of the family. Moreover, it was designed for just under Rs 9 lakh!
Design Lessons From This Home
A multifunctional piece of furniture like a TV-cum-display-cum-storage unit is a must
The kitchen has lofts and a tall cabinet for extra storage
Sliding wardrobes are the perfect choice for compact homes as they provide ample storage without taking up space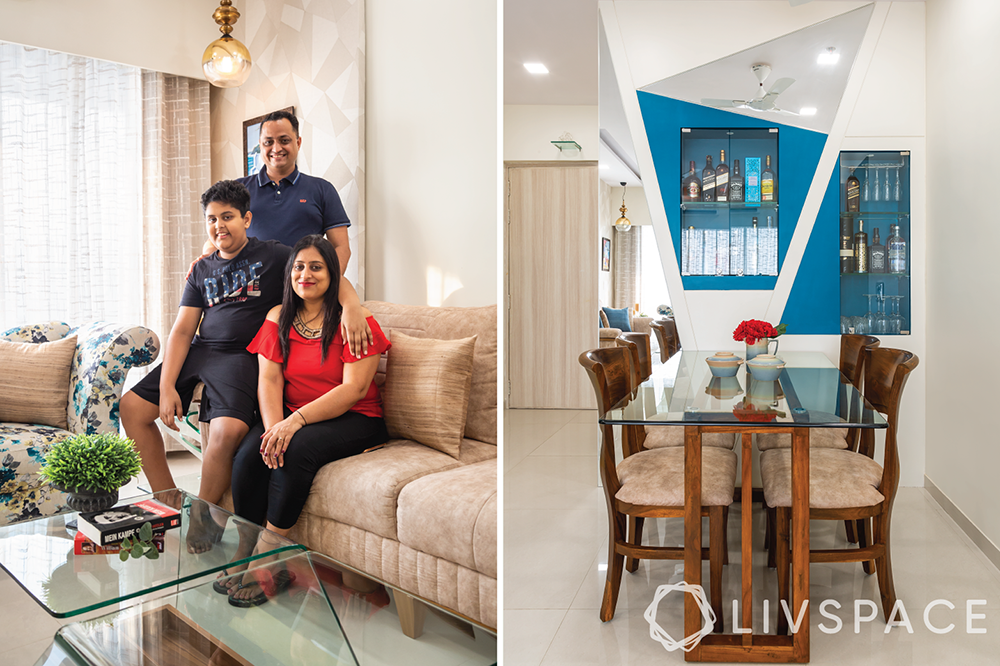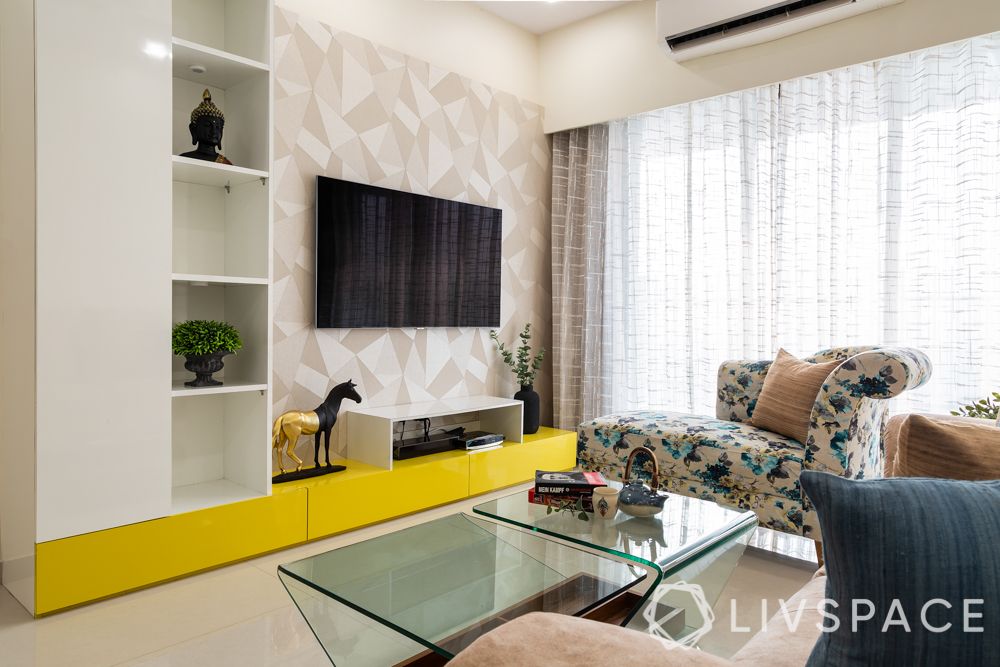 Size: 700 sq. ft. (approx)
Budget: ₹₹₹₹₹
A perfect home ties together every aspect of the interior design to ensure seamlessness of spaces. But to design small houses, this is not the only criteria you must consider. You need to also design the home in such a way that it has everything the family needs (think storage) without disturbing the look. The Jaggis wanted their home to be designed in such a way that it had storage and made judicious use of space.
Design Lessons From This Home
Add storage space to your walls, like the bar unit in the dining room
Add floor-to-ceiling wardrobes on either side of your bed to optimise the space
The TV unit has open-and-closed modules along with a tall unit for extra storage
These small homes from different parts of India prove that good things do indeed come in small packages! To design small houses, all you need is an experienced designer to guide you. And with Livspace, you can be assured that you will have the advice of experts when it comes to designing compact homes! Check out these 10 small homes that we designed in Maximum City, Mumbai.
How Can Livspace Help You?
We hope you found our ideas useful! If you want your home to be just as beautiful, then look no further. Book an online consultation with Livspace today. Delivering safe home interiors has been our No. 1 priority. Click here to find out how interiors are being delivered following all safety protocols.
You can visit our Livspace Experience Centres to get your home designed.
We love hearing from you! Write to us with your comments and suggestions at editor@livspace.com