More often than not, homes are governed by budgets, logistics and several other factors. So your dream home is a space somewhere between what you want, what you can afford and how you want to go about getting it. Pankaj Singh and his wife made the prudent choice to get a 2 BHK interior design low budget from Livspace. And this is their story!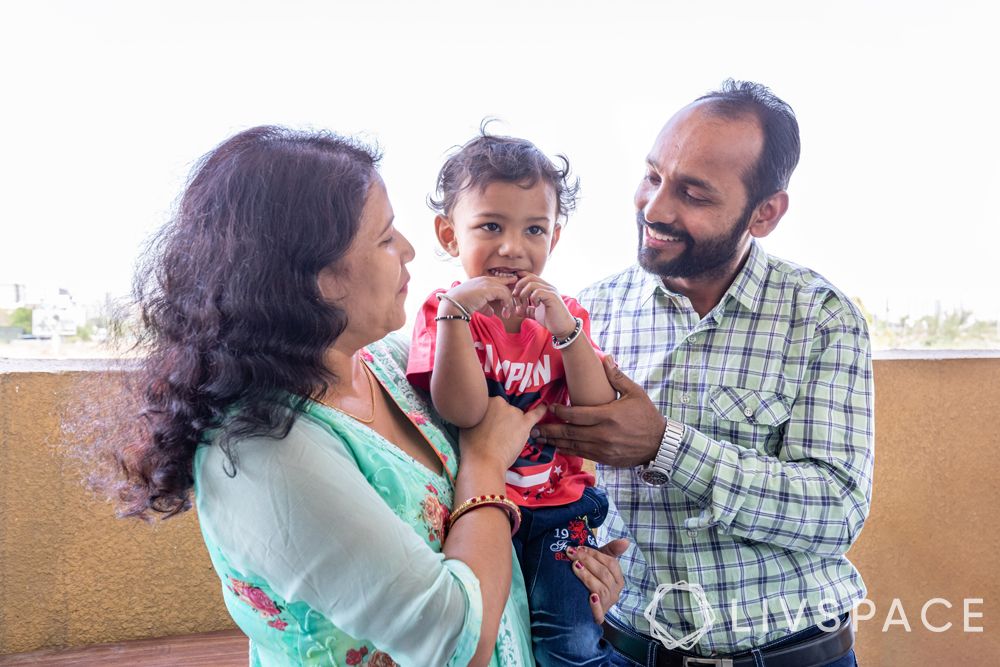 ---
Who livs here: Pankaj Singh with his wife and son
Location: Gurgaon
Size of home: A 2BHK spanning 500 sq ft
Design team: Interior Designer Anshul Jain
Livspace service: Kitchen, wardrobes and storage units
Budget: ₹₹₹₹₹
---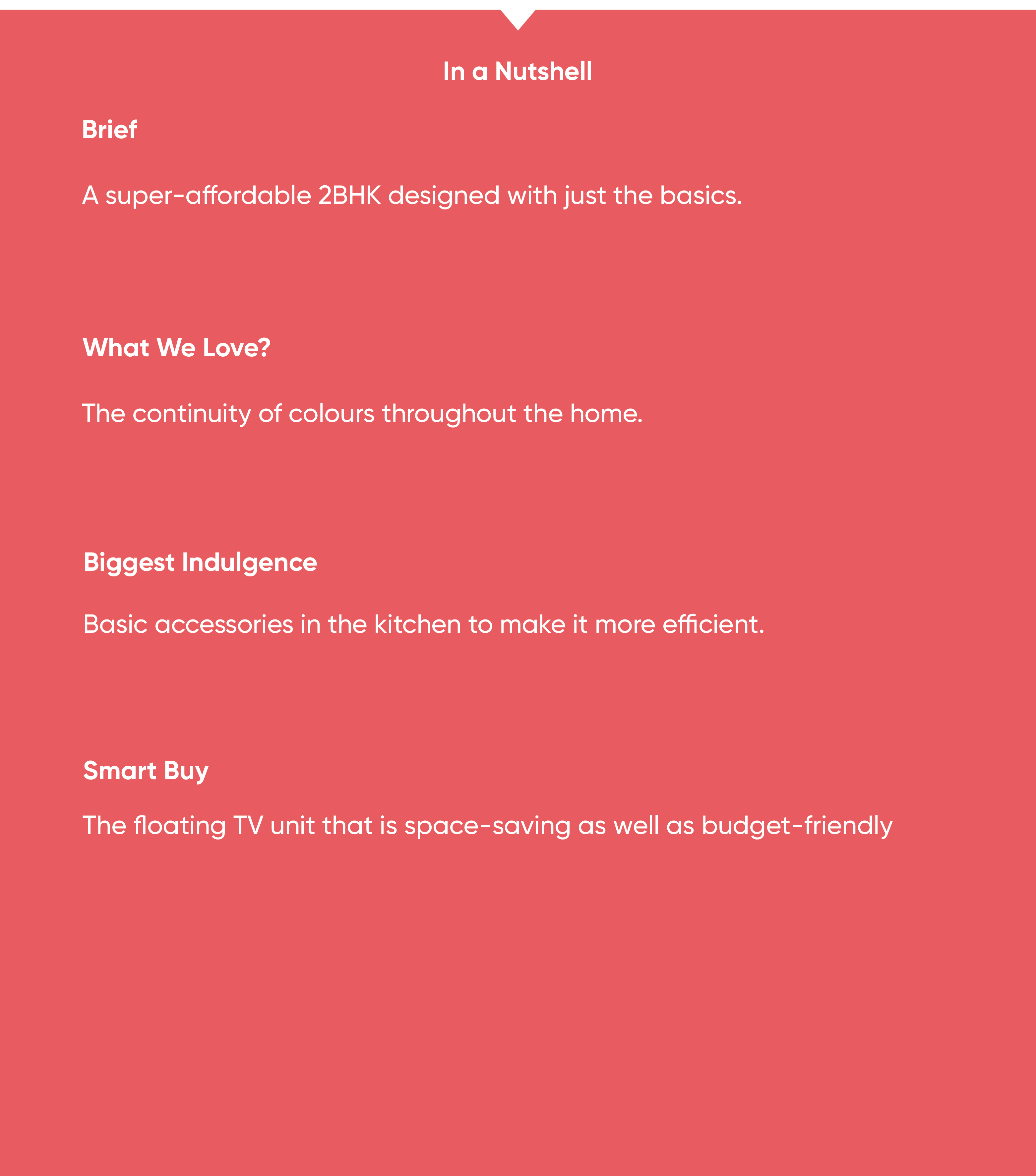 Livspace designer, Anshul Jain, designed this compact 500 sq ft home under ₹3 lakhs and delivered it to the family within just 45 days! Let's take a look at how he, along with the design and installation team, managed to do it.
Space-saving and efficient designs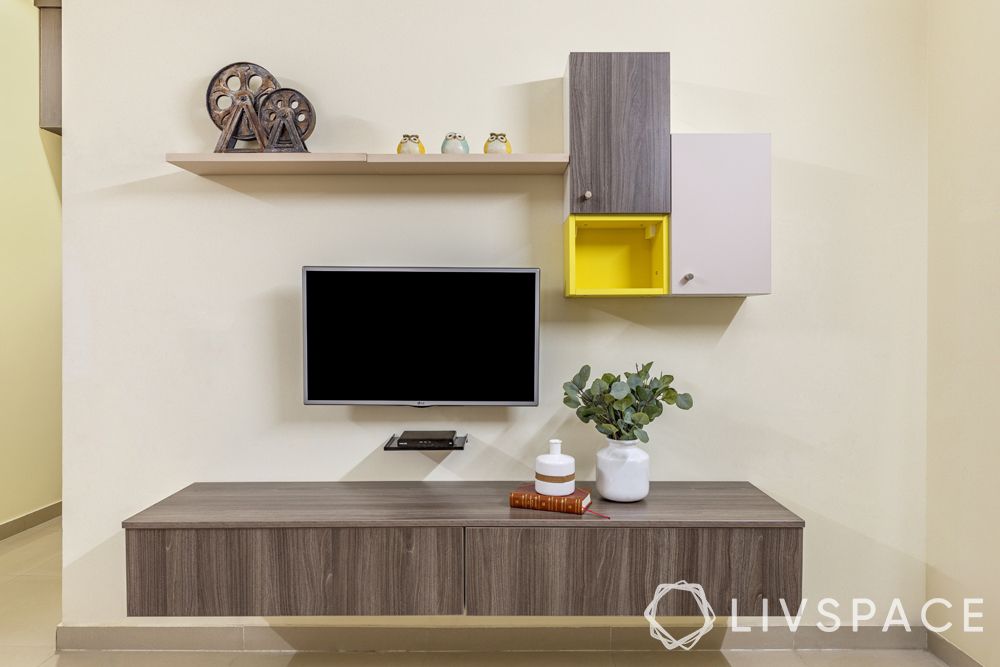 Not only was this a 2 BHK interior design home low budget project, it was also an exceedingly compact home. Hence, the designs had to be space-optimised. In fact, we see a perfect example of this in the living room with a floating entertainment unit picked from the Livspace catalogue. The kitchen, too, was designed to fit its L-shape accurately. The sink, hob and the refrigerator form the perfect work triangle here making the kitchen space-efficient.
Open and closed storage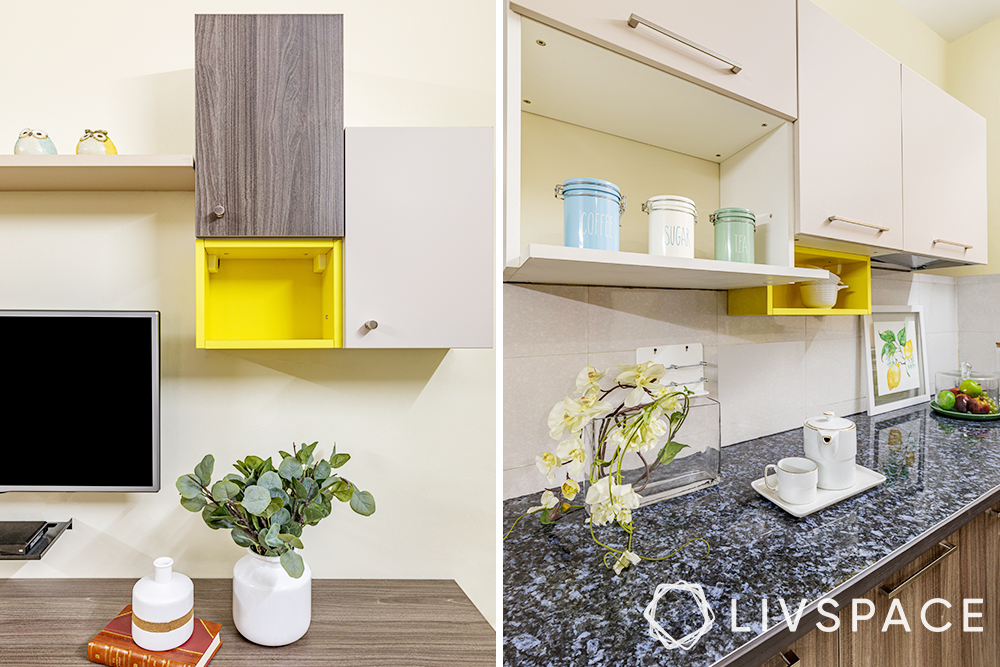 It is important to note that the budget and speed of the delivery has not robbed this home of variety. We see a healthy mix of both open and closed storage options throughout. This is implicit in the TV unit with open cube shelves. Additionally, the same can be seen in the kitchen, too. It might be interesting to ponder how the open shelves in the kitchen make it more accessible.

Budget Materials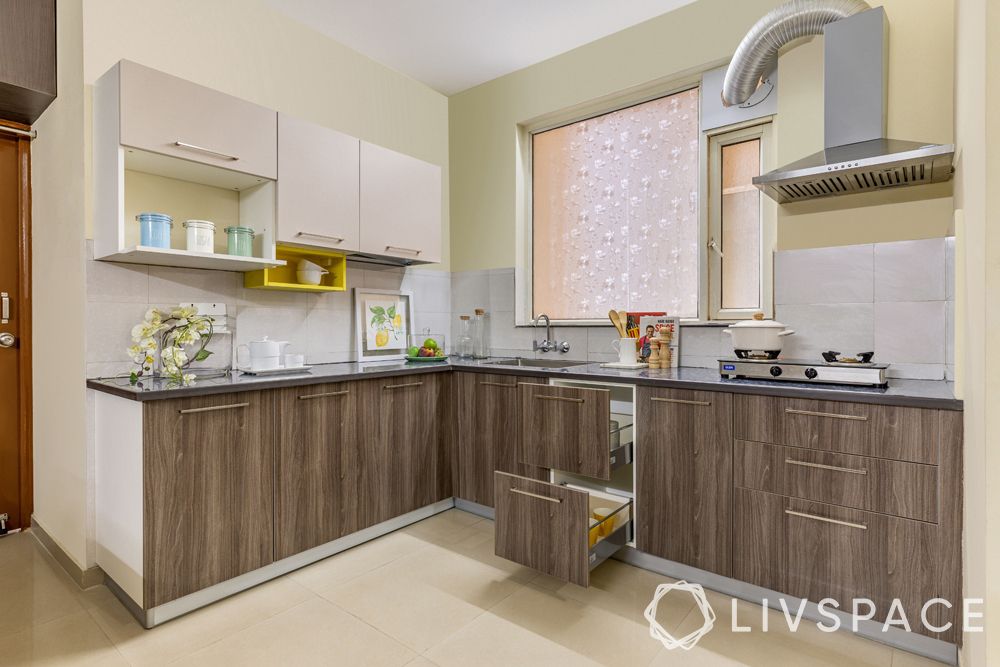 The materials used in this 2 BHK interior design home low budget are pre-laminated particle boards and MDF. This single-singlehandedly reduced the cost of the interiors to a great extent. The Singhs were looking for affordability as opposed to durability and were keen to move into their new home quickly. And Anshul catered to their requirements with his tailored interiors solutions.
Continuity of colours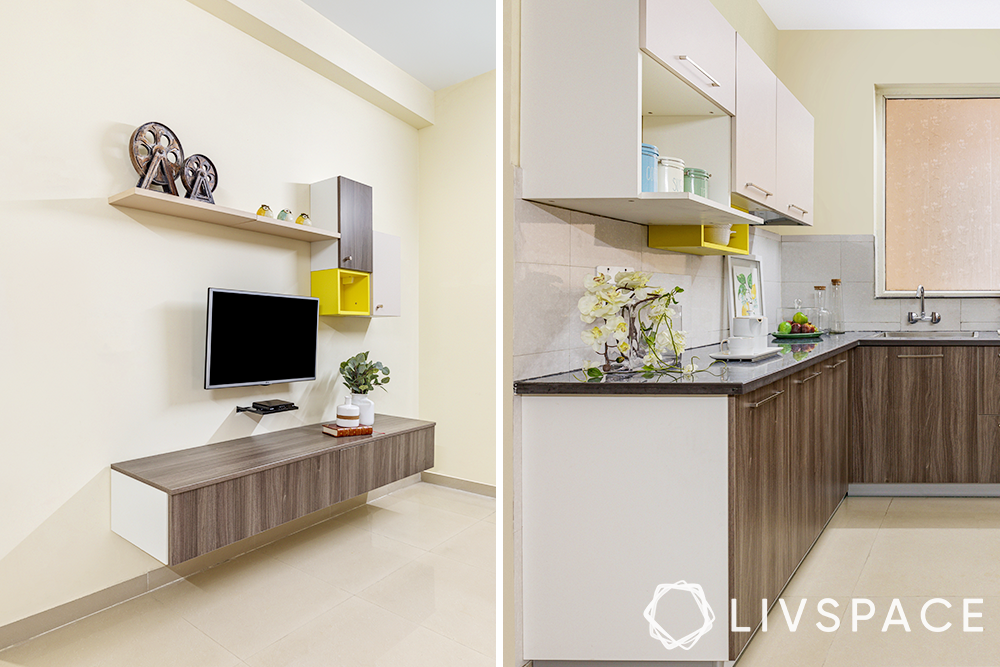 The Singhs were intent on having an overarching colour scheme in their home. Thus, Anshul stuck with the deep woody tones picked by them. As the kitchen has an open layout, it was important to match the look and feel of the entertainment unit with the kitchen. Likewise, there is a distinct theme of dark colours matched with neutral walls that runs throughout the length and breadth of this compact home.
Designer Speak
If you enjoyed reading about this 2 BHK interior design home low budget project in Gurgaon, also explore the top 13 Gurgaon homes that hit it out of the park.
We love hearing from you! Write to us with your comments and suggestions at editor@livspace.com