So, what is PVC and what does it stand for? A widely produced polymer, PVC or polyvinyl chloride has been traditionally utilised in construction, healthcare, automobiles and other sectors. If you have ever wondered what PVC is used for apart from pipes, then we have some news! We have noticed a trend that is catching on in interior design — and it has taken the shape of PVC kitchen cabinets.
A PVC kitchen cabinet design is not only a pocket-friendly option to furnish the kitchen but is also super easy to clean and maintain. If you are sceptical about this material, we have a detailed guide highlighting important features of the material and all that it entails.
PVC Kitchen Cabinets – Varieties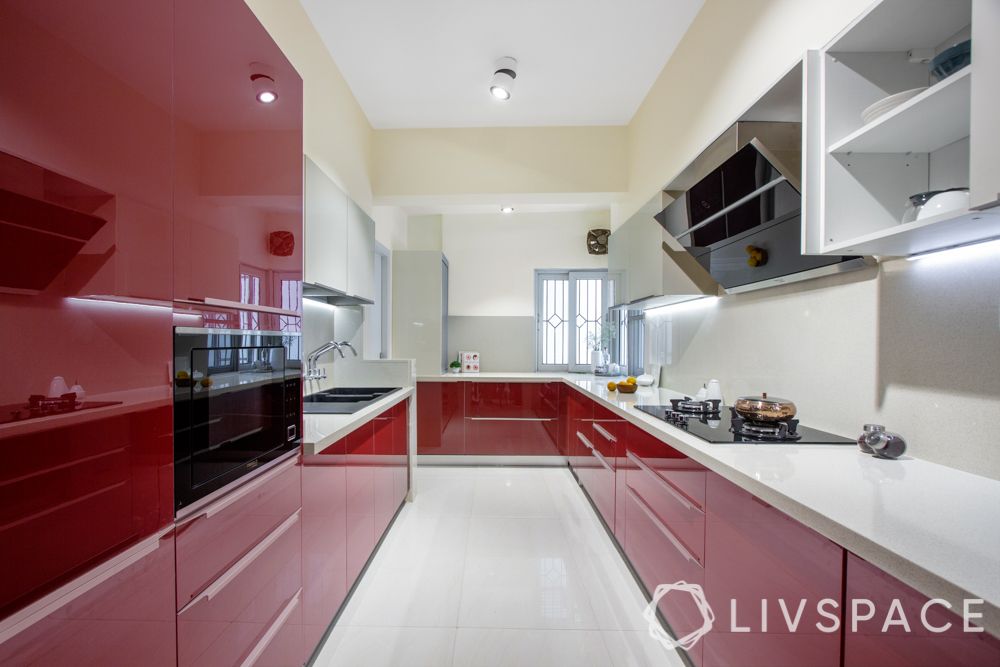 When it comes to PVC kitchen cabinets, the market currently has two varieties — hollow boards and foam. The difference between the two PVC materials for cabinets is that the first one is hollow inside, thus being lightweight and economical. PVC foam boards, on the other hand, are thicker, making them sturdier than hollow boards.
Here Are Some Characteristics of a PVC Kitchen Cabinet Design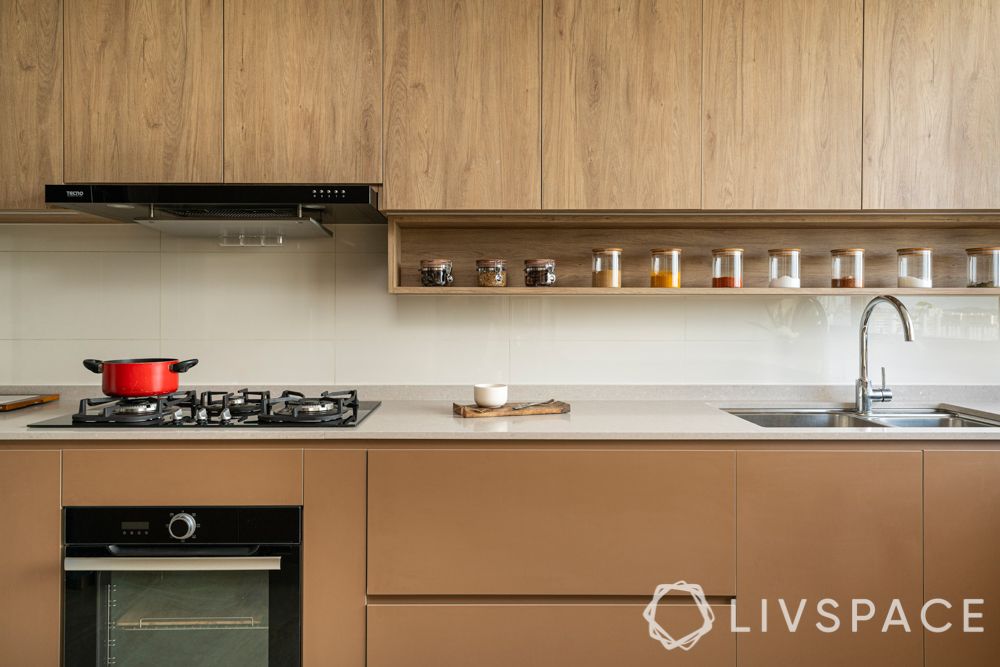 We suggest foam boards as a preferable option when it comes to choosing PVC cupboard designs for your kitchen. They make for sturdy cabinets as hollow boards are neither thermal nor fire-resistant. Foam boards, on the other hand, are usually insulated against heat and are fairly fire-resistant. It is also a non-toxic, anti-chemical and corrosion-resistant material, and creates hygienic conditions to work in.
PVC Installation Process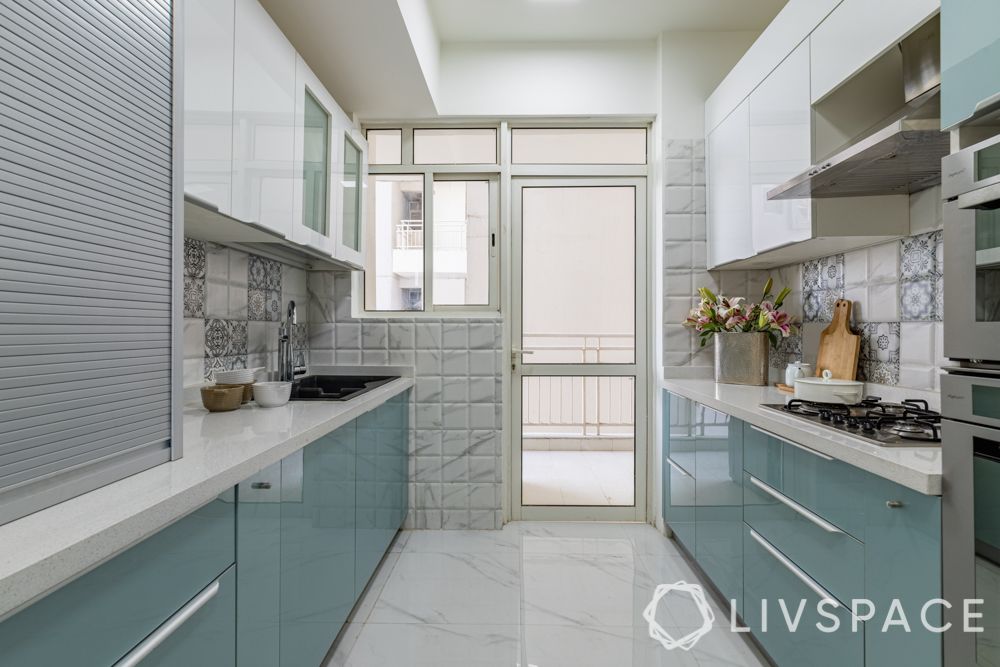 If you are wondering what PVC is all about, we'd tell you it's about ease of installation. When it comes to kitchen PVC design, the material is available as ready-to-fit boards that does not require finishing. Available in an array of colours, PVC does not need laminates or add-ons to make it look beautiful. Since the material is lightweight, it is also easy to work on. However, PVC foam boards requires the right expertise as improper finishing can result in irreversible damage to the cabinet.
What is the Durability of PVC Cabinets Used in Kitchens?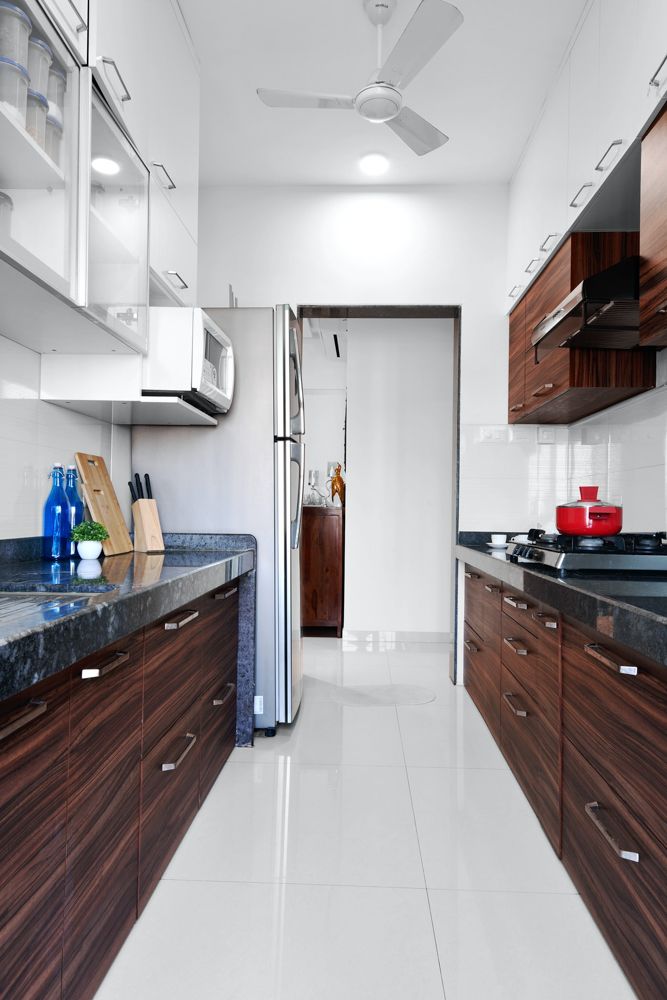 When it comes to the sturdiness of PVC kitchen designs, choose the foam board as it can hold more weight compared to the hollow PVC variant. When it comes to its usage, it is ideal to use in rented homes. PVC cabinets are a short-term investment as the cabinets can sag over time and there is no way to reverse any damage that the material undergoes.
Pros and Cons of PVC Kitchen Cabinets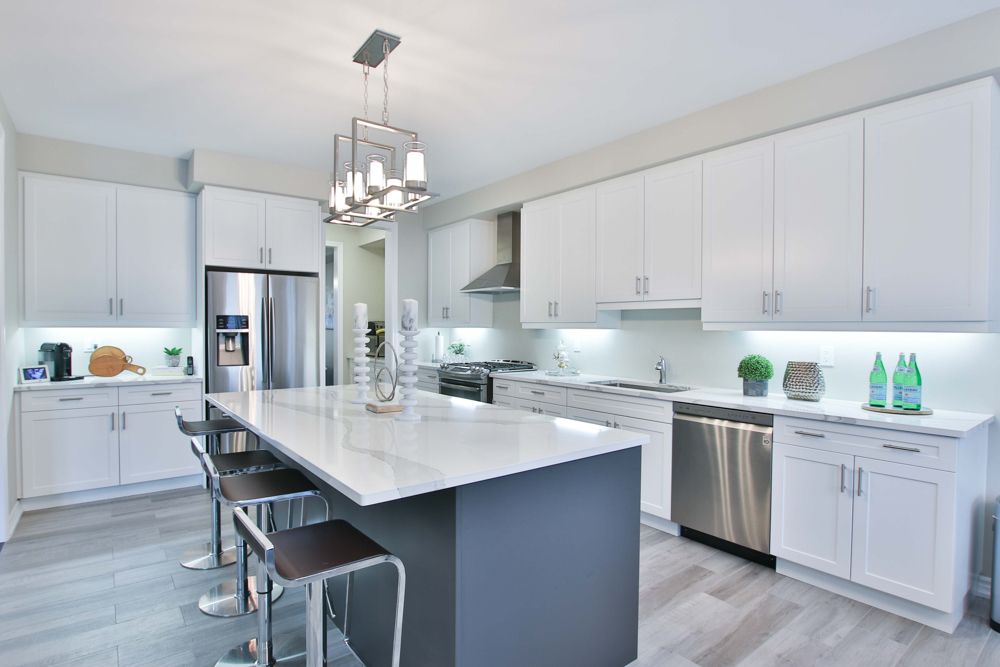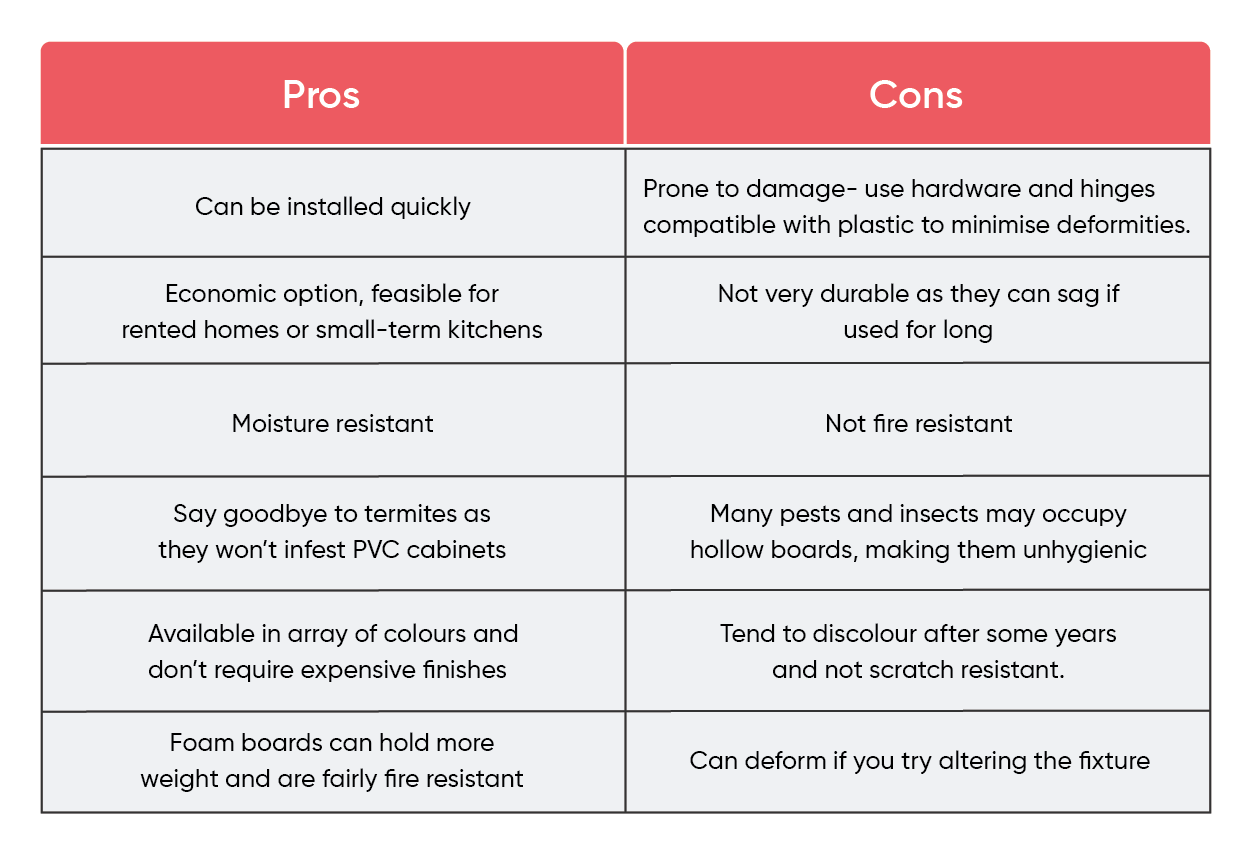 Assess PVC Material Cost Here
PVC cupboard designs are an economical option as compared to other commonly used modular kitchen cabinet materials. Hollow boards are priced from ₹25 per sq. ft., whereas the starting price for foam boards begins at₹30 per sq. ft.
PS: Livspace does not offer PVC kitchens currently. But stay tuned to this space to see what's new!
In short, PVC kitchens are slowly penetrating Indian households as they are economical and sturdy. Whether or not you should choose PVC kitchen furniture design depends on your usage and budget. We hope our guide helps you in making an informed choice. For more, read our ultimate guide to kitchen materials.  
You can also check out popular kitchen trends here:
Send in your thoughts and suggestions to editor@livspace.com
How Can Livspace Help You? 
We hope you found our ideas useful! If you want beautiful interiors for your home, then look no further. Book an online consultation with Livspace today. 
Wondering how our customers feel about working with Livspace? You can check out the Livspace kitchen reviews here!