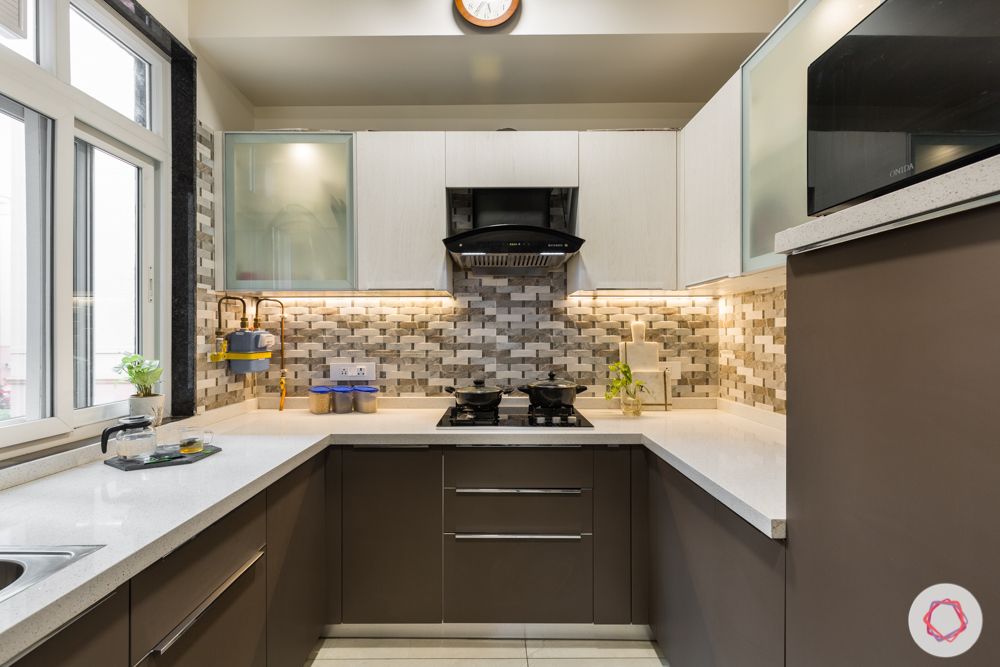 If you are looking for the perfect decorative finish for your modular kitchen, wardrobe, or furniture, you might want to consider PVC laminates. They are both versatile and durable, and people use them extensively in home interiors for a stylish vibe. To make the decision easier for you, we have put together this primer on PVC laminates, their properties, uses and maintenance tips.
What are PVC Laminates?
PVC laminates are multi-layered laminate sheets based on Poly Vinyl Chloride, made by compressing paper and plastic resins under high pressure and temperature. They are used as a decorative layer on top of raw surfaces such as plywood.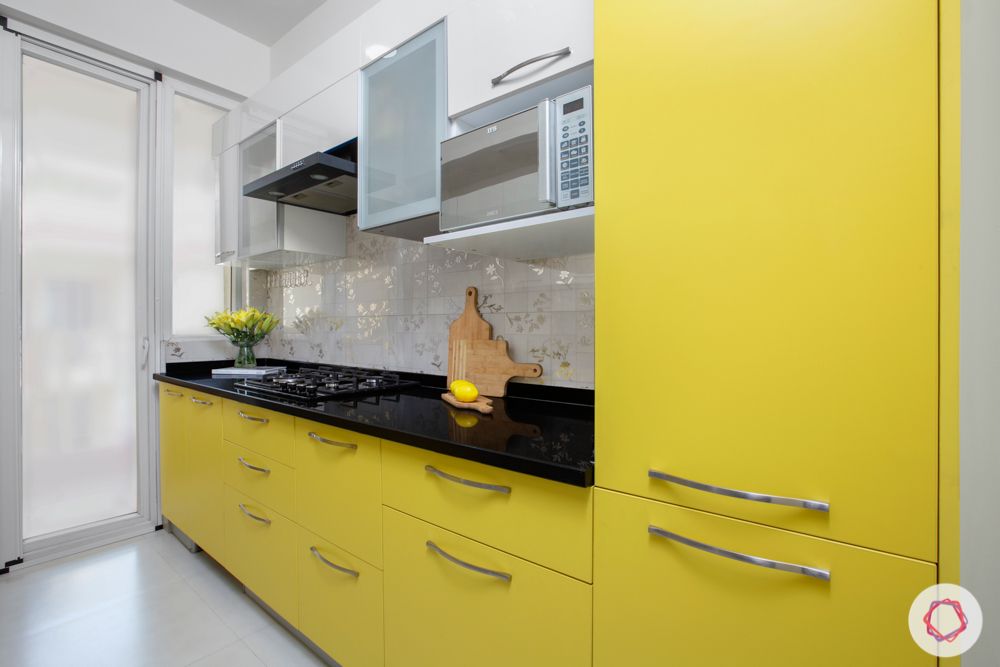 What are the Properties of PVC Laminates?
PVC laminate sheets are thin, and range from 0.05 mm to 2 mm in thickness. They are flexible and you can bend them up to 90 degrees around the edges, making them suitable for intricate designs with ridges. The material is versatile and lends itself to varied colours, patterns and textures. They come in matte, metal, gloss and ultra-gloss finishes, with an assortment of textures including wood, stone and leather.
PVC laminates are impervious to water, heart, corrosion and termites, and can also be treated to have antibacterial properties. This makes them ideal for modular kitchen units. They are more durable compared to other finishes, and hence are conducive to long-term use, while also being economical.
Where can you use PVC Laminates?
Laminate sheets not only increase the aesthetic appeal but also add to the durability of the unit, as they are scratch-resistant, and easy to clean. PVC is widely used for office cabinets, modular kitchen units, wardrobes, furniture, and even doors.
What is the Cost of PVC Laminates?
A 1mm sheet with a simple texture or design can cost anywhere around ₹40 per sq.ft. and can go up, depending on the thickness, quality, colours and textures. Those used for kitchen cabinets and wardrobes average around ₹70 per sq.ft. The cost of high-end laminates can go up to ₹120 per sq.ft., depending on the brand, warranties, and quality.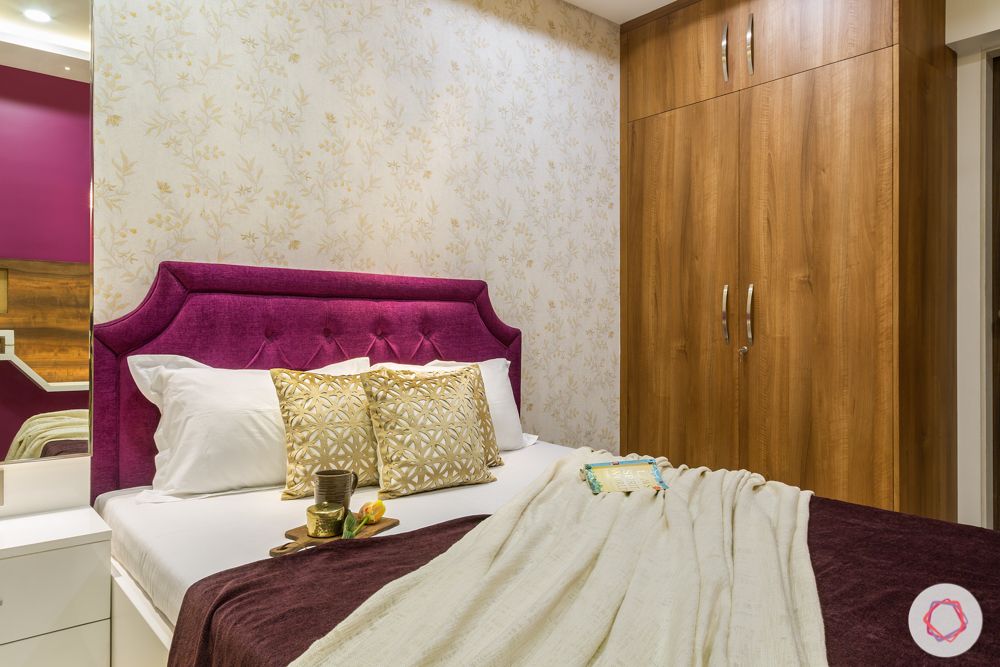 How Should PVC Laminates be Maintained?
Use a mild liquid detergent and wipe gently using a clean, wet, and non-abrasive cotton cloth. To remove stains, you could use acetone. Remember to dry the surface after cleaning, as dampness can leave marks or cause the laminate to warp. Avoid varnish, wax, or polish, as it is not real wood. For furniture, avoid wet wipes, and stick to dusting using a vacuum cleaner, or a microfiber cloth.
It is advisable to keep sharp objects such as steel scrubbers away to prevent scratches.
Things to Consider Before Investing in PVC Laminates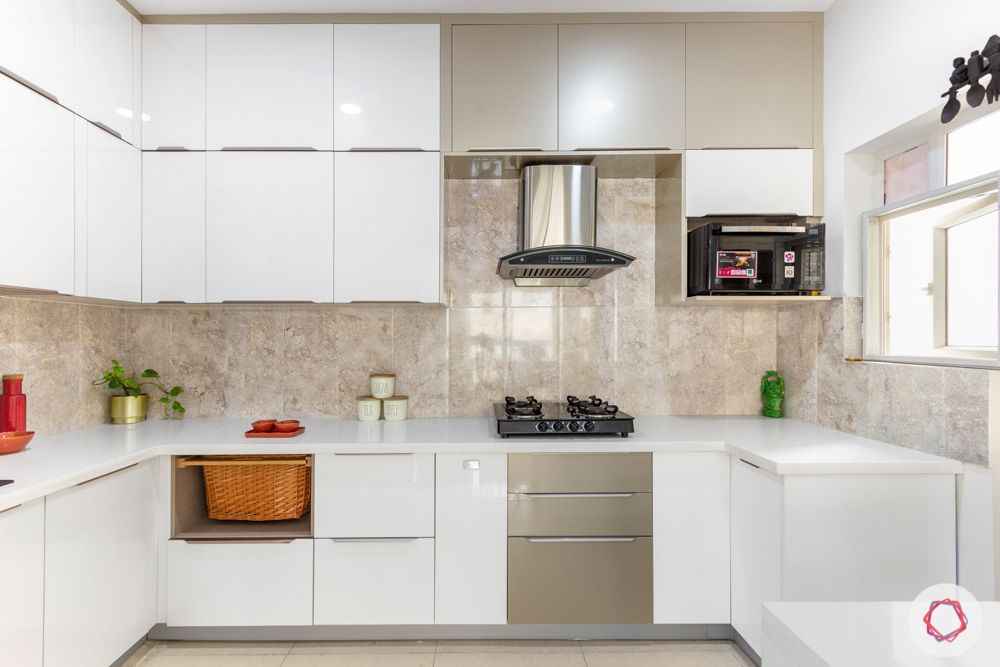 Carefully consider and weigh factors such as the look and feel, ease of maintenance, suitability, and price.
A metal finish or high gloss PVC laminates gives a sleek, modern look to your kitchen, whereas the matte finish has a moderate sheen. The former is a tad more expensive, while the latter is practically maintenance free.
A textured laminate sheet, on the other hand, is less prone to scratches but not as easy to clean.
Laminate sheets with anti-bacterial and flame resistant properties are highly suitable for kitchens.
Know all your options, and make a choice that best meets your unique needs.
Here's how to choose a laminate:
Read this to know more: Acrylic or PVC Laminates: Which is Better?
Send in your comments and suggestions at editor@livspace.com
***Colours and finishes are subject to availability. Please check with your nearest Livspace store to check availability.