As a must-have in bedrooms, wardrobes often double up as focal points. Thus, they deserve that level of attention and thought during the design process. Wardrobe finishes underscore both how a wardrobe looks as well as how it holds up to wear and tear. The market is inundated with finishes, from mirrors to wood and everything in between. Here's a list of the best materials for wardrobe doors to aid your design process!
Top Wardrobe Finishes #1: Veneer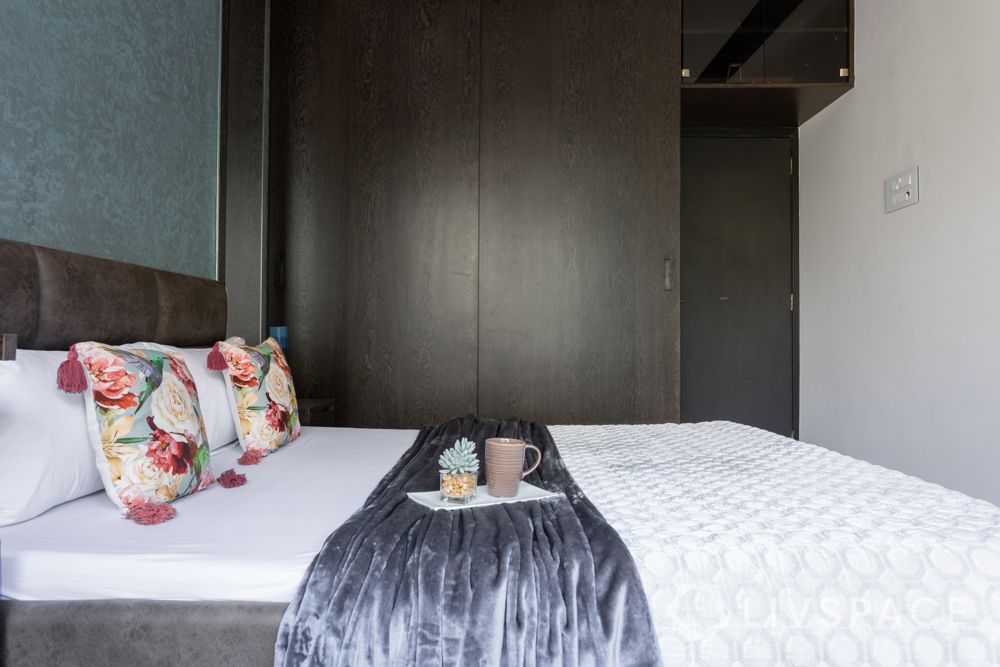 'Veneer' is the term used for thin slices or panels of wood that are fixed onto sturdier platforms like wood again, or metal. It gives off the look of real wood without actually consisting of much of that. That makes it both environmentally friendly and easy-care.
Veneer strengthens the base product, making your wardrobe facade less likely to warp or develop cracks. It's easy to work with, which is why most homeowners pick this to deck up designs that have curves or rounded edges.
Top Wardrobe Finishes #2: PU Paint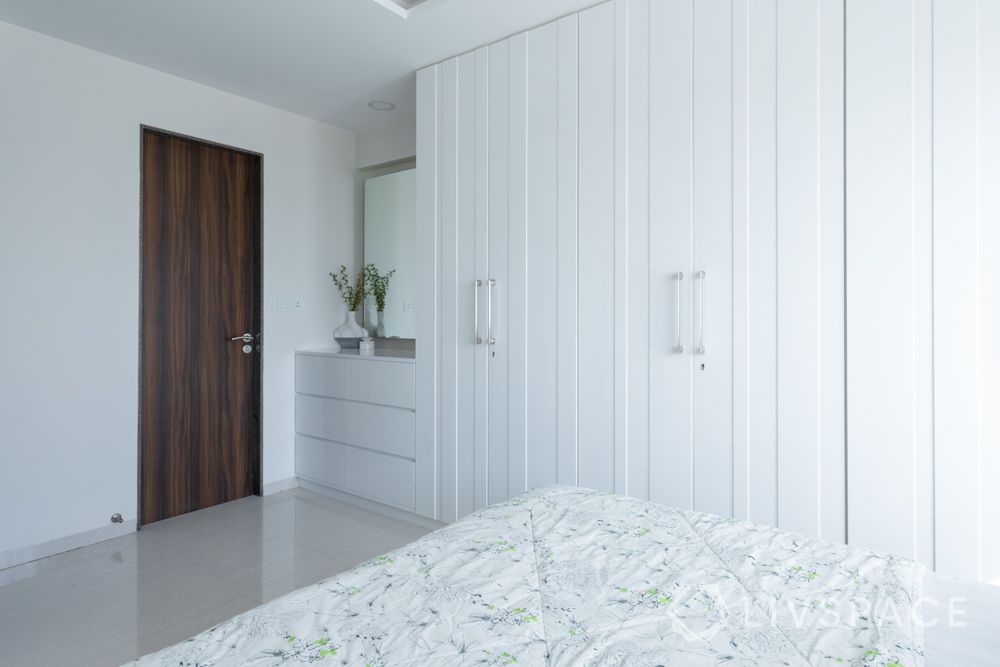 This solvent-based product creates a high-sheen finish when used as finishes for closet doors. It has a spectrum of sheen levels, from dull to high-gloss, giving you a window for further customisation.
Lacquer is extremely durable and doesn't react to abrasives or acids. The glossy finish suits any style of design, from contemporary to old-school. It's more budget-friendly when compared to shellac or varnish. PU Paint, on the other hand, creates a clear coating over the surface, making it durable and heat-resistant.
Top Wardrobe Finishes #3: Mirrors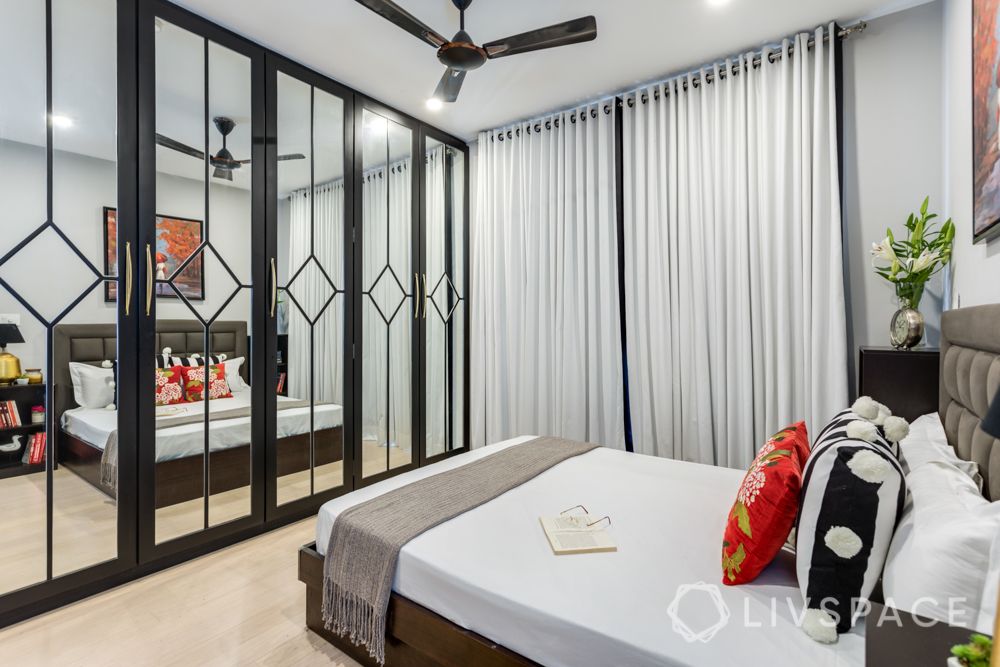 A material that does as much aesthetically as it does finish-wise, mirrors are increasingly becoming one of the go-to closet finishes. Covering a large surface area with mirrors opens up the room and reflects ambient light to make it seem more spacious. Due to this, mirrors work extremely well in compact homes or cramped spaces.
Mirrors can be cut into different shapes, used as panels or used as the exclusive finish for a wardrobe. This negates the need for additional mirrors in the room, making your wardrobe functional in more ways than one. It's easy to maintain, too– just wipe it down with a glass cleaner and a soft cloth!

Top Wardrobe Finishes #4: Laminate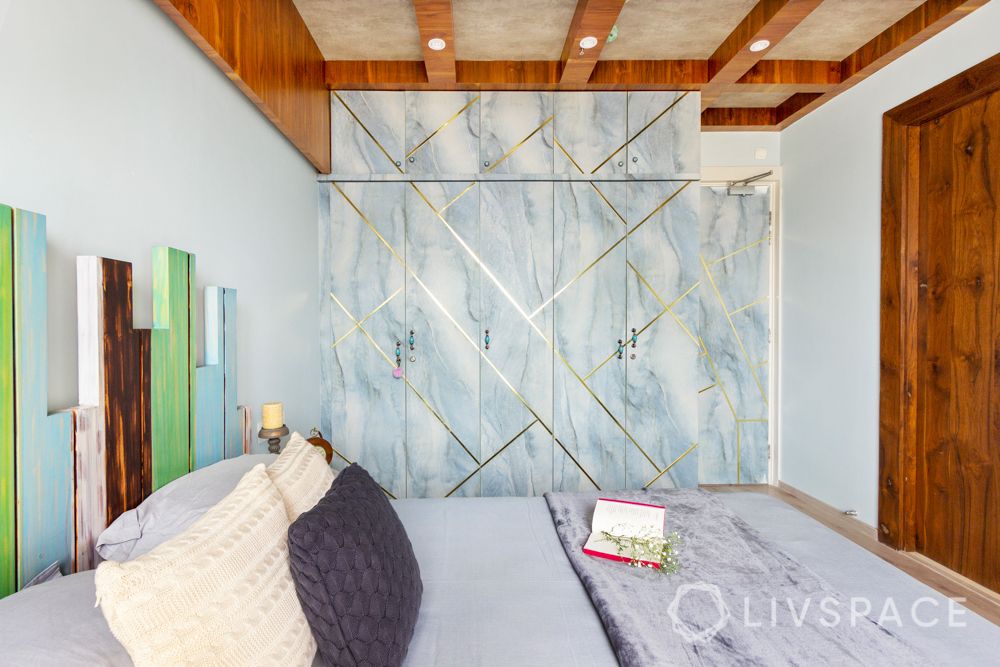 Laminate finishes are an economical choice that is easy on the budget. There are a plethora of colours, finishes and textures, so it's definitely one of the more personalised finishes for closets.
Laminate is durable and easy to maintain, making it ideal for everyday-use furniture such as wardrobes. It's highly resistant to scratches, meaning you might get away with using it in children's rooms or walk-ins.
Top Wardrobe Finishes #5: Acrylic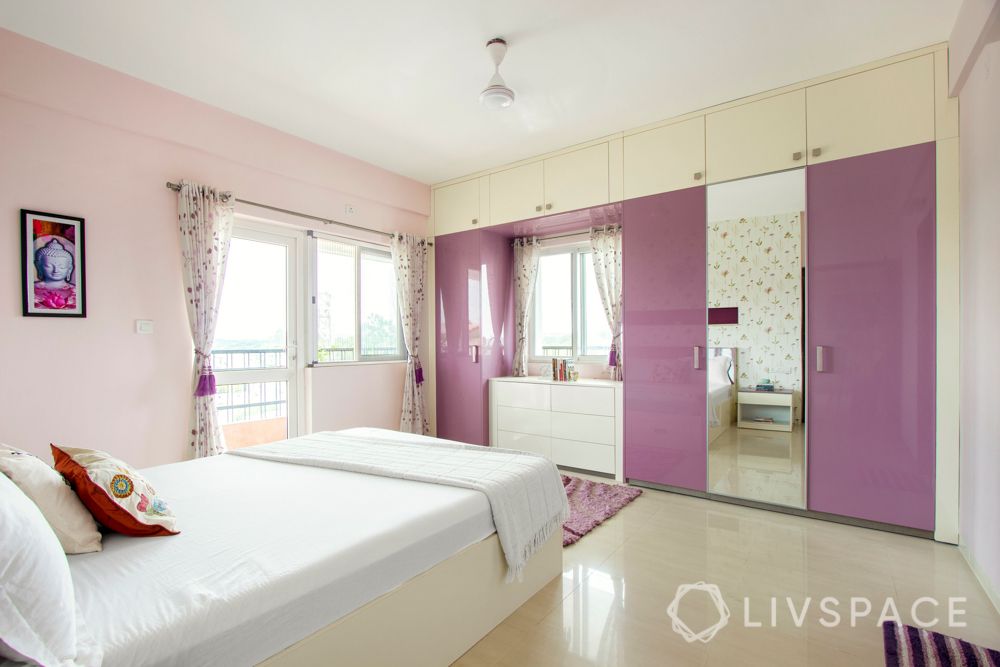 Acrylic is one of the premium most finishes for cupboards in terms of cost. The glazed finish that you get from this material is glamorous and also very easy to maintain. However, acrylic is not a kid-friendly or pet-friendly material as it can get scratched easily. So pick it for its durability and easy maintenance.
Apart from these, other materials for wardrobe doors you could explore include PVC foil, glass, membrane. These are score brownie points in different departments, so pick what suits you and the wardrobe of your dreams!
If you are done choosing a finish, also explore How to Design the Wardrobe You Need.
Send in your comments and suggestions.