Being a neutral colour, white is a great colour of choice for swanky interiors. It flanks all other colours beautifully while also opening up the space and making it seem larger– a plus for compact homes. By keeping wardrobes white, you can also effectively draw the eye to other focal areas in the room. Here are some of Livspace's favourite white wardrobe design ideas.
White Wardrobe Designs #1: Simple Laminate is Economical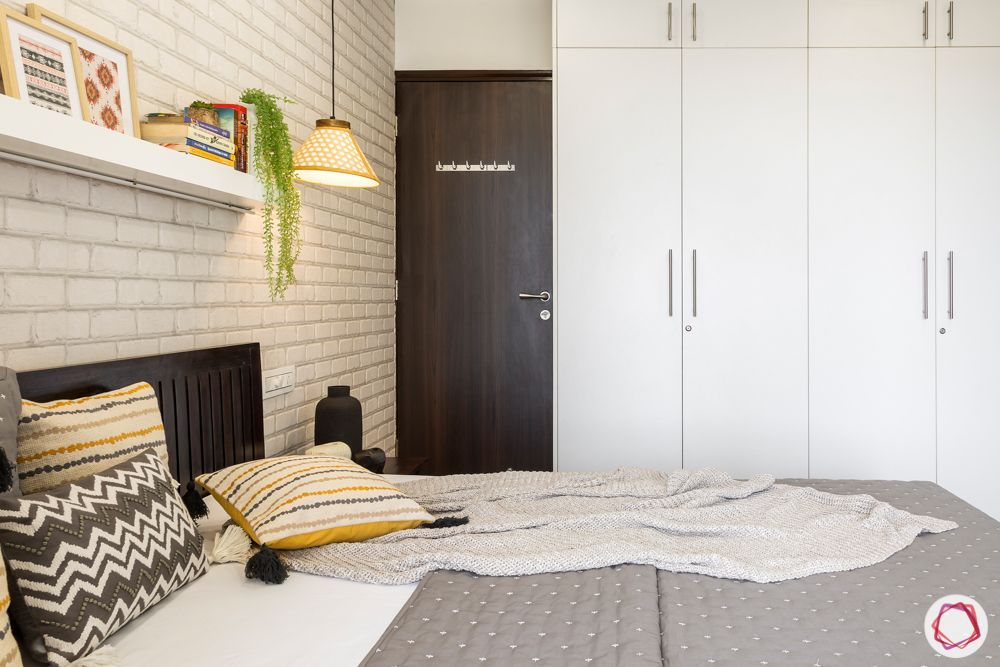 Using white laminate for wardrobe design is an economical choice– it's easy to maintain and comes in a variety of textures and patterns, allowing you to play with dimension even if you're opting for an all-white wardrobe look.
White Wardrobe Designs #2: Glossy Acrylic for Glam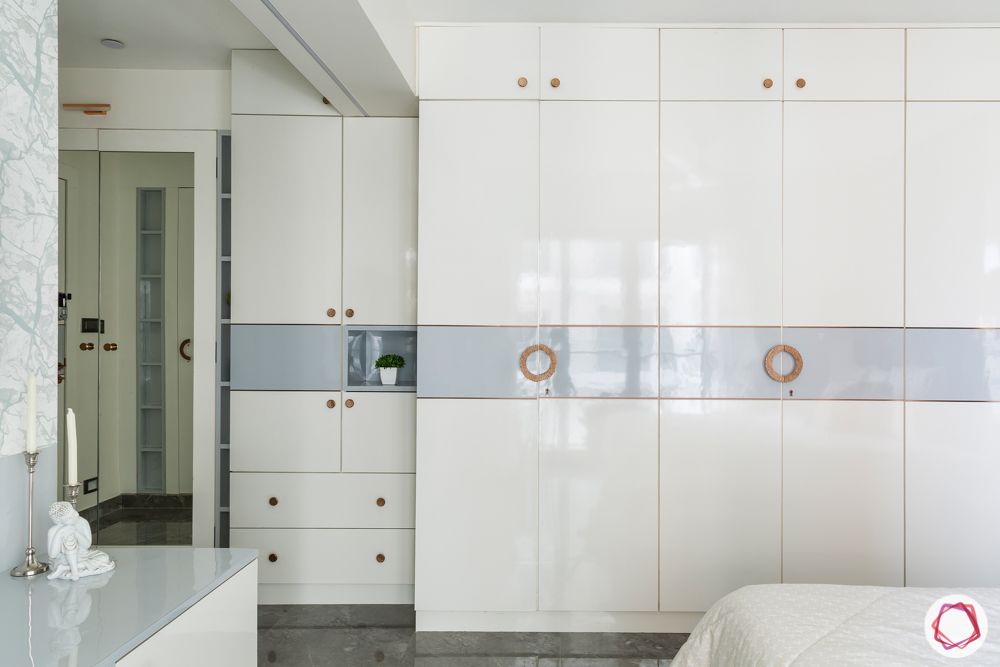 In this wardrobe design, the glossy white acrylic finish extends from floor to ceiling, creating the illusion of more vertical space, while the pale blue strip adds a pop of colour.
White Wardrobe Designs #3: Lacquered Glass Shutter for Style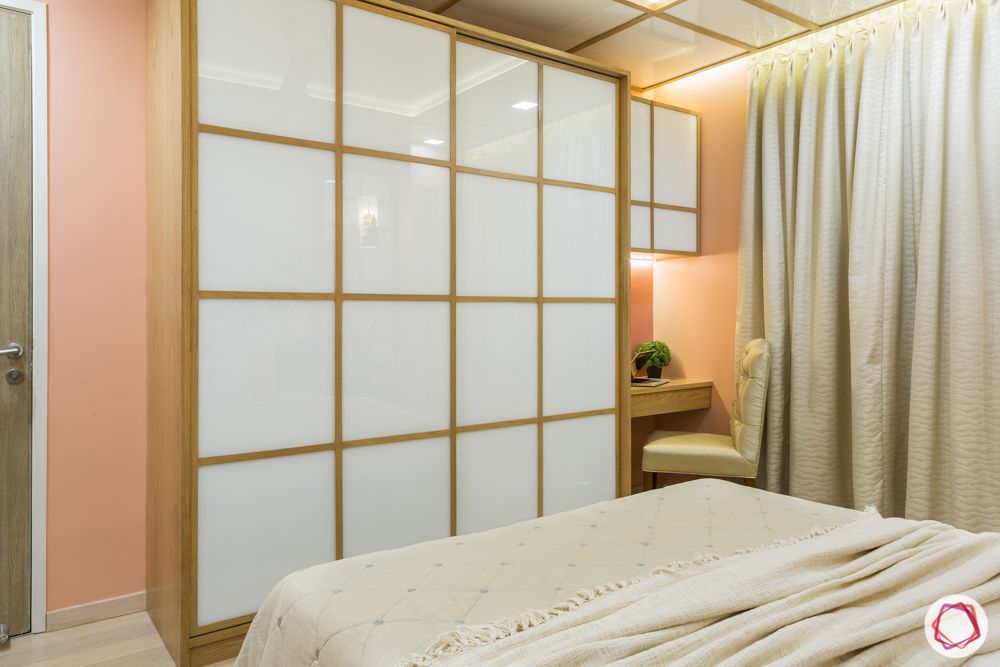 Lacquered glass is a great choice for white cabinets as it has a glossy and opaque finish yet retains the looks of real glass– this means excellent reflections of available light while keeping your clothes tucked away and out of sight.
White Wardrobe Designs #4: Mirror & Laminate for Compact Rooms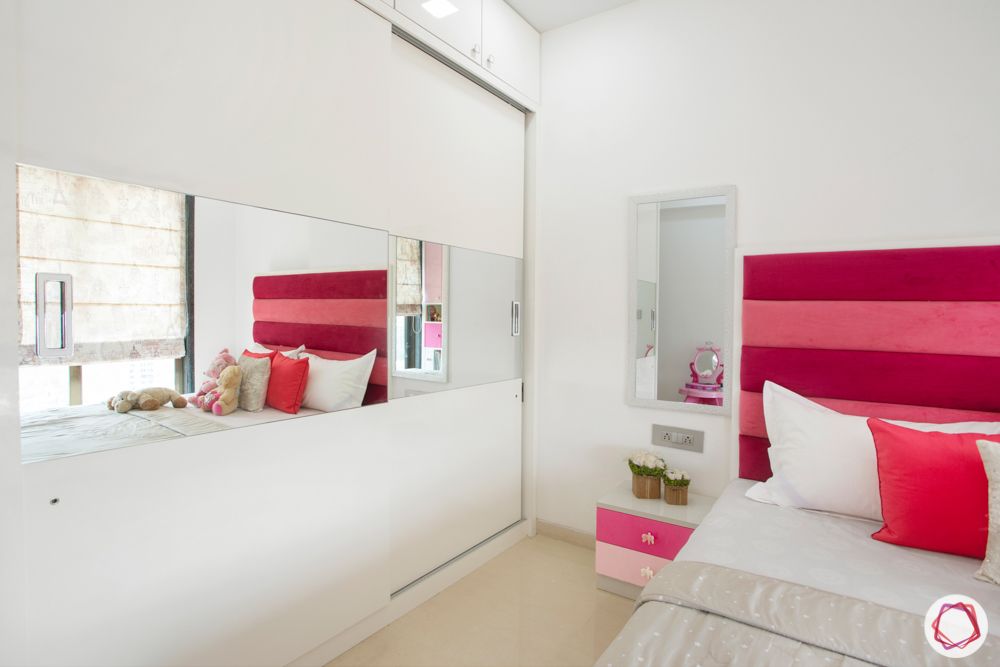 Glossy finishes reflect light, making them perfect for smaller rooms. The combination of white, gloss and mirror make for a facade that opens up a space, regardless of the square footage.
White Wardrobe Designs #5: Matte Finished White for a Subdued Look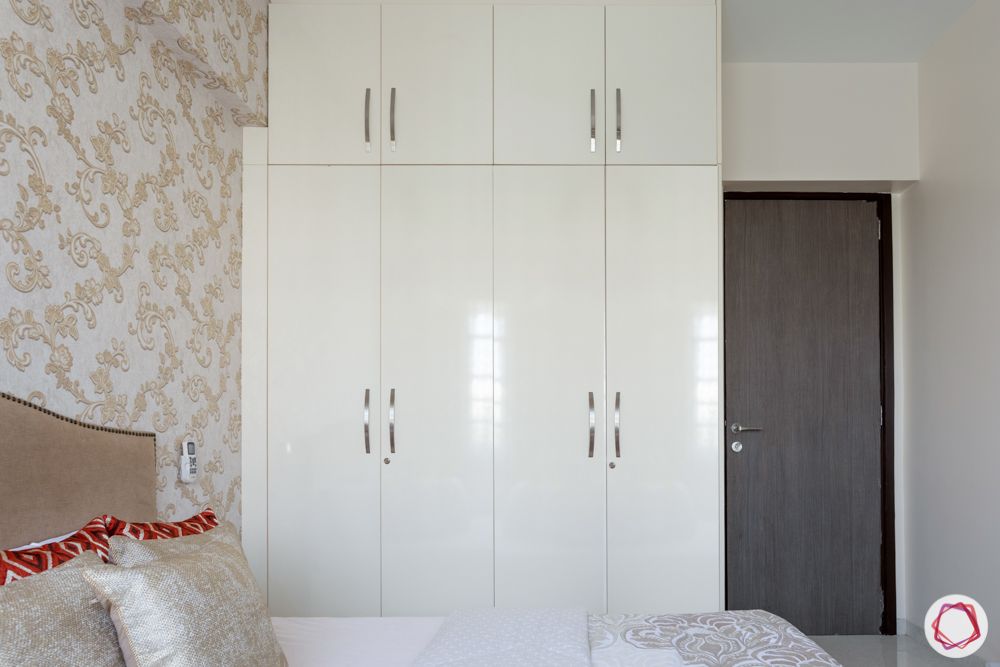 Conversely, matte finishes serve to bring a toned-down vibe to the room. They diffuse light instead of reflecting it, which makes the surface colour appear smooth and consistent to the eye.
White Wardrobe Designs #6: Patterned Sliding Shutters for Urban Chic Look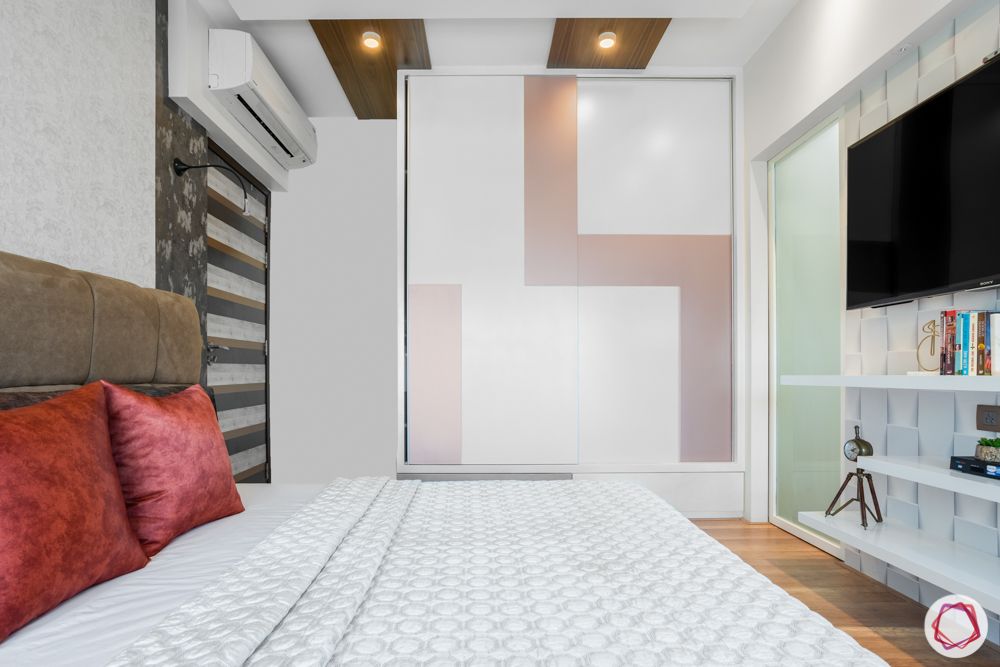 To incorporate white without going the whole hog, this wardrobe design uses a dusty pink asymmetric design and breaks up the monotony. Sliding doors save space and are practical for compact spaces.

White Wardrobe Designs #7: Easy to Maintain Glossy Hinged Doors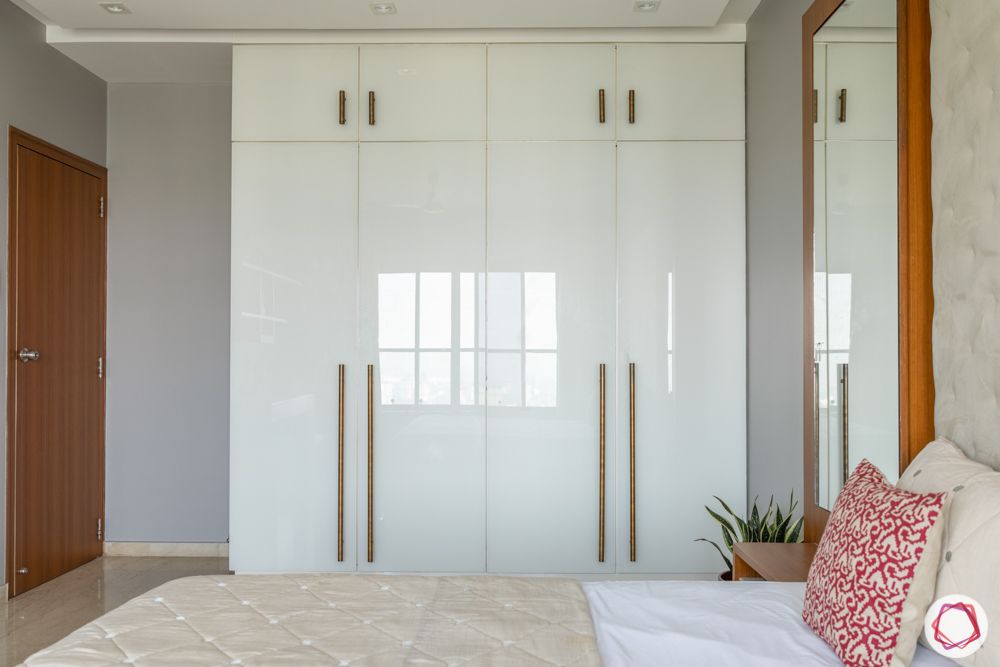 In white cabinet designs that need to be low maintenance, glossy finishes are a winner because they're easy to wipe down and, thanks to the smooth surface, don't collect dust in the grooves. Long vertical handles in a metallic finish complement the length of doors and the glossy finish.
White Wardrobe Designs #8: Panelled Hinge Doors for Spacious Rooms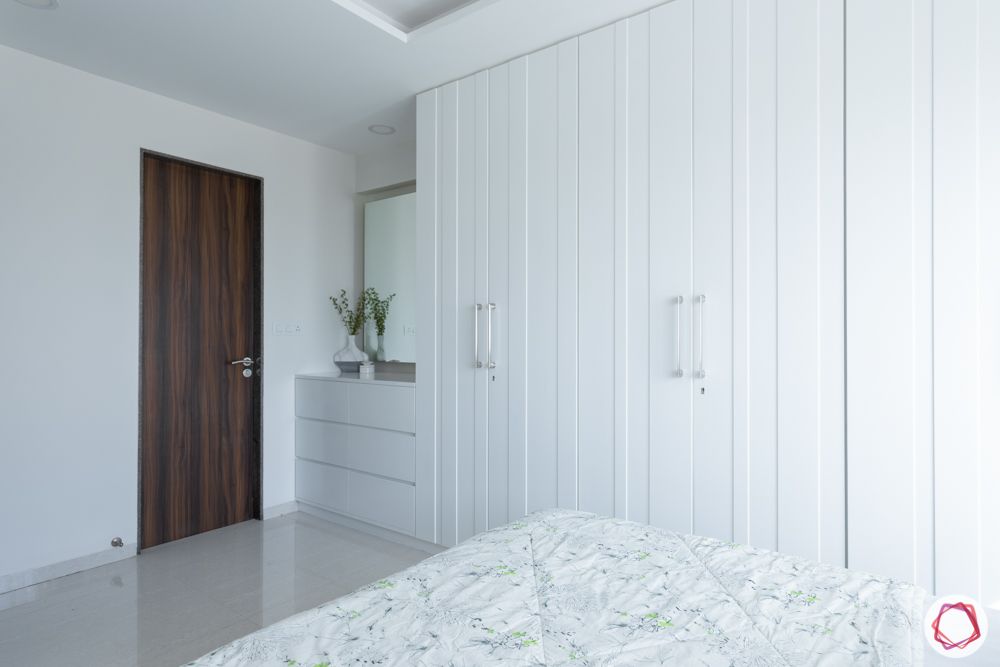 A good way to play with texture and layers while maintaining an all-white facade is to add panelling to the doors. This adds dimension without being overbearing.
White Wardrobe Designs #9: Elegant Design with Grooves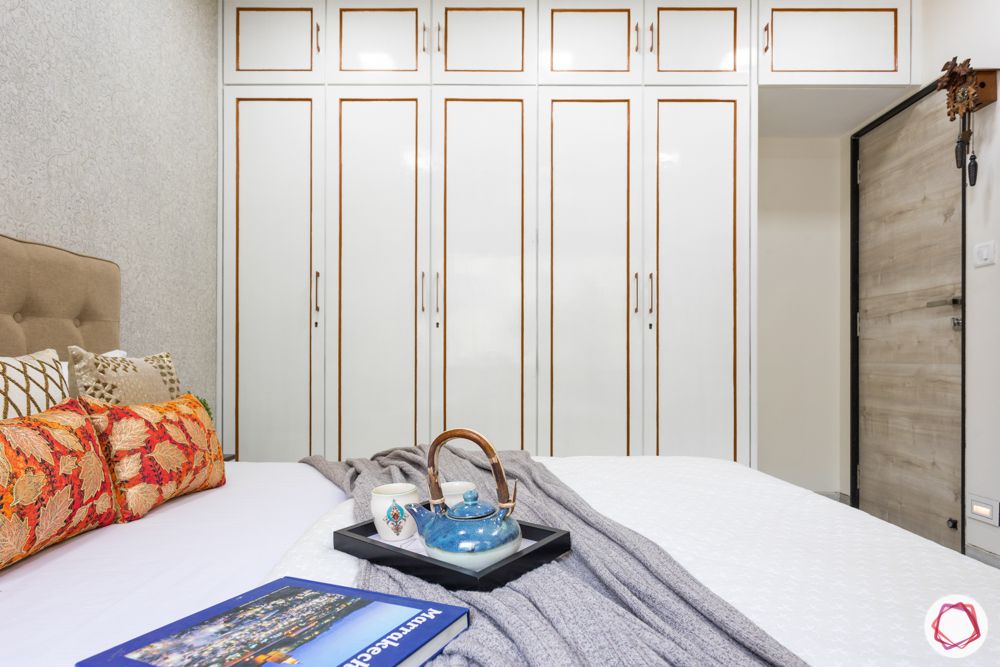 In this wardrobe design, gold grooves accentuate the white while adding to the extension of vertical space. Matching door handles keep the look seamless.
White Wardrobe Designs #10: Vented + Solid White Hinged Doors
If you're sceptical to use white closet design ideas for fear of it looking too sterile, these looks should be inspiration enough. To turn the challenge up a notch, consider playing around with texture and finish while sticking to the colour– it'll tick all the right boxes for functionality and effortless style.
White Wardrobe Designs #11: Customised White Shutters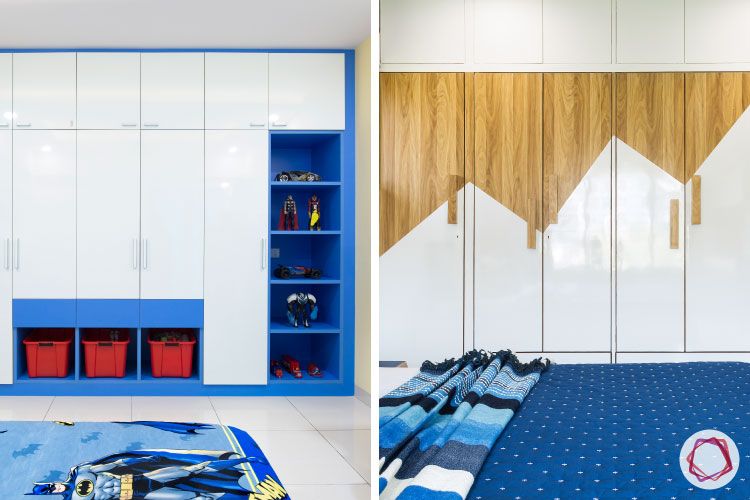 If you are afraid of going overboard with white, fear not! You can customise your wardrobe to have a hint of colour, either on the shutters or on the inside. With this option, your wardrobe fits in effortlessly anywhere, and the opened doors can reveal a bright and colourful interior!
If you enjoyed reading this image, look into this: 7 Perks of Customising Your Wardrobe.
Send your feedback & comments