Since we are delving deep into modern wardrobe designs that are customised, let us first explain the difference between customised wardrobes and the ones you can pick straight from the Livspace catalogue. Custom wardrobes are made on site (which is your home) by our vendors. As opposed to this, you can pick modular wardrobe designs from our catalogue that come in pre-fixed sizes and are merely assembled in your bedroom. 
However, certain requirements may necessitate the choice of a custom wardrobe. The following is a comprehensive list of reasons why you may want to opt for a customised wardrobe. 
Benefits of Customised Modern Wardrobe #1: For Nooks & Crannies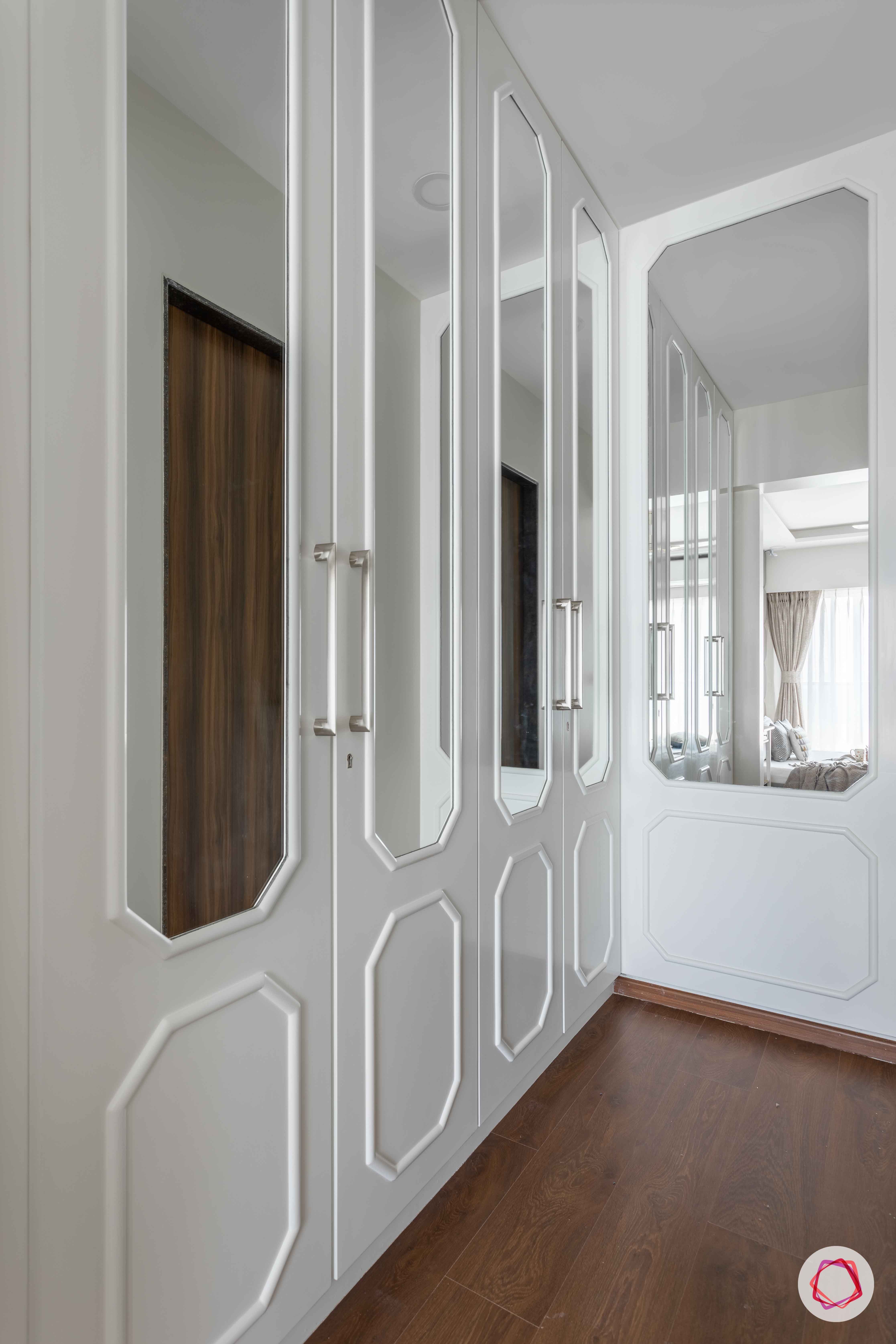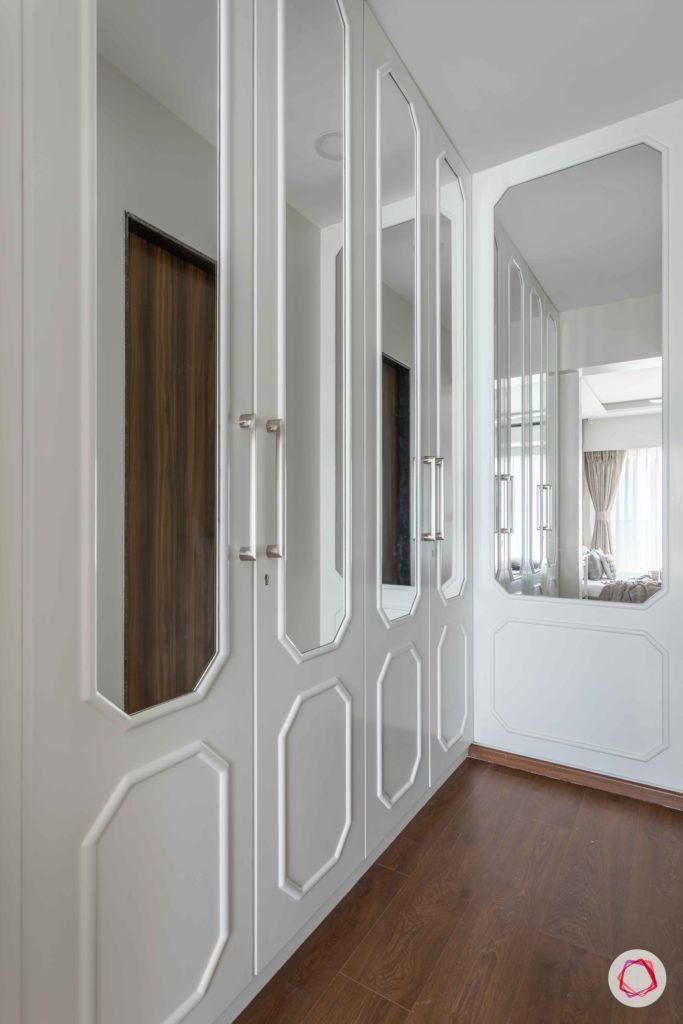 When you have a compact home, every inch of space counts. Going for a custom wardrobe can help you convert the oblique walls and corners from dead spaces to functional ones. Typical modular wardrobe designs cannot be accommodated in cramped spaces. Hence, for using every nook and cranny in your home, opt for tailor-made closets. 
Benefits of Customised Modern Wardrobe #2: To Accomodate Beams & Doors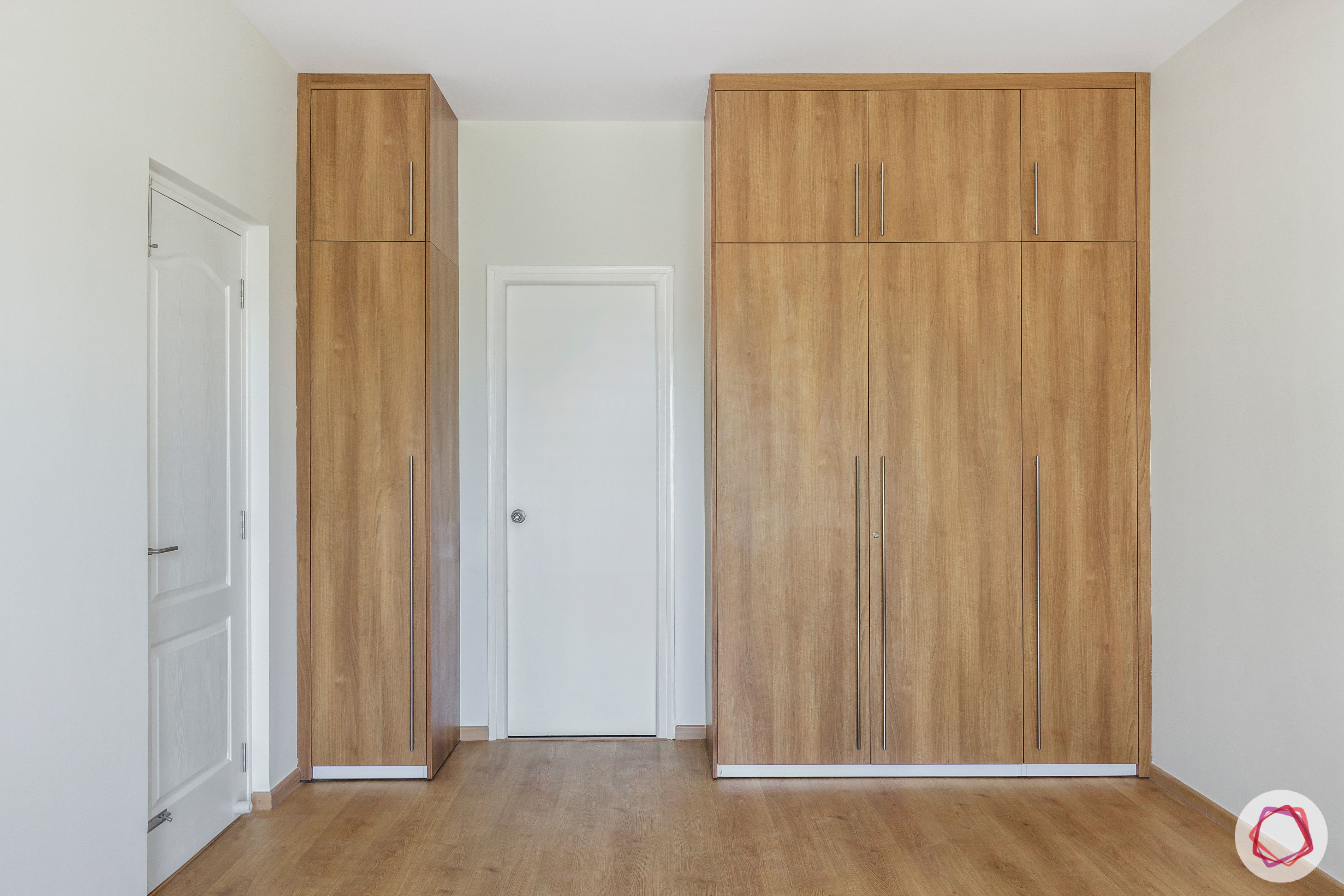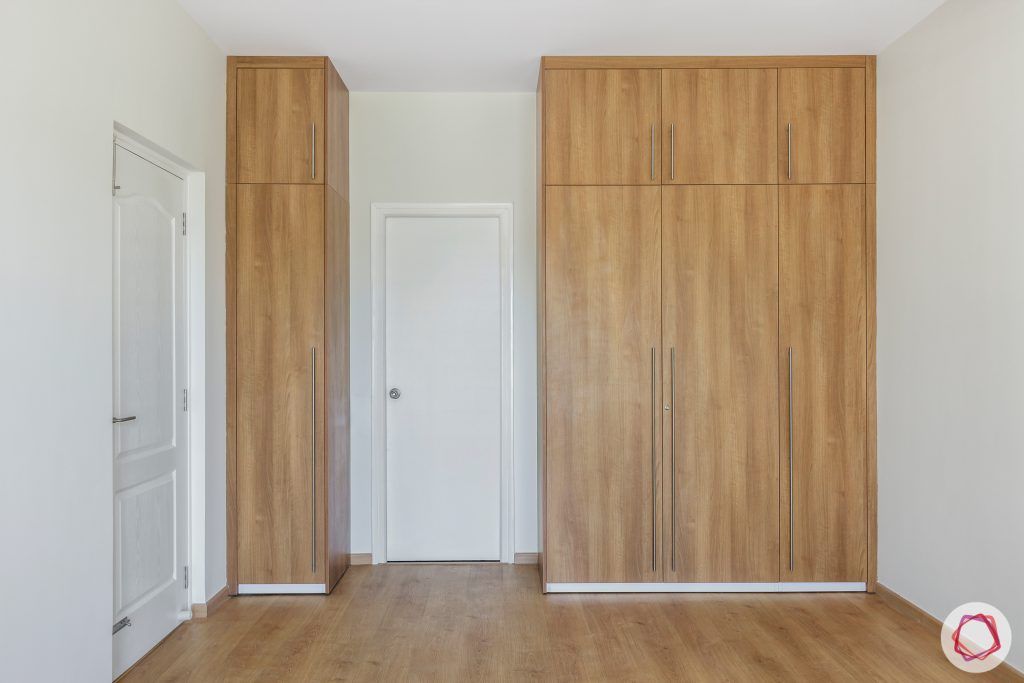 Typically, you need an uninterrupted wall to install a full-fledged modular wardrobe. But sometimes, the wall with a door to the attached bathroom or balcony may be the only one you can use for the wardrobe. Customised designs work best for utilizing such walls by leaving just enough space for doors and beams. A really smart designer may even fit the door or beam into an integrated wardrobe design!
Benefits of Customised Modern Wardrobe #3: Cast Into Niche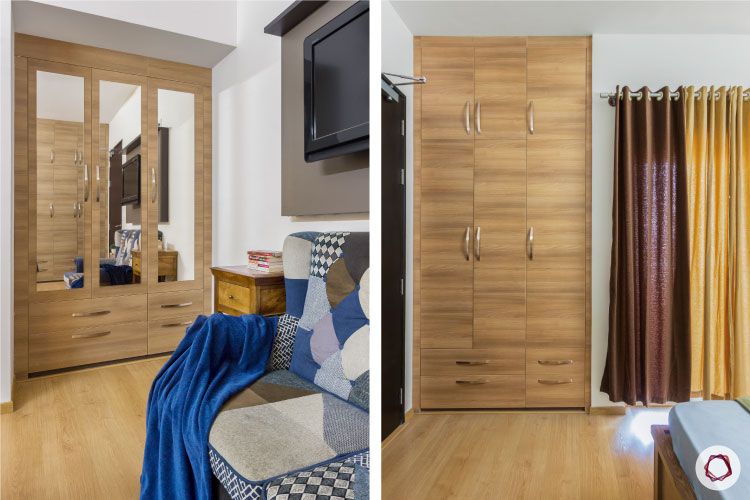 Floor space is one of the elements that makes a room appear larger. Wardrobes eat up a sizable amount of floor space in a bedroom. So if you have a small bedroom, the designer could demolish a wall to use up the niches within. Wardrobes cast into niches look more seamless in terms of design and leave enough space to walk around in a bedroom. 
Benefits of Customised Modern Wardrobe #4: Maximum Space Optimisation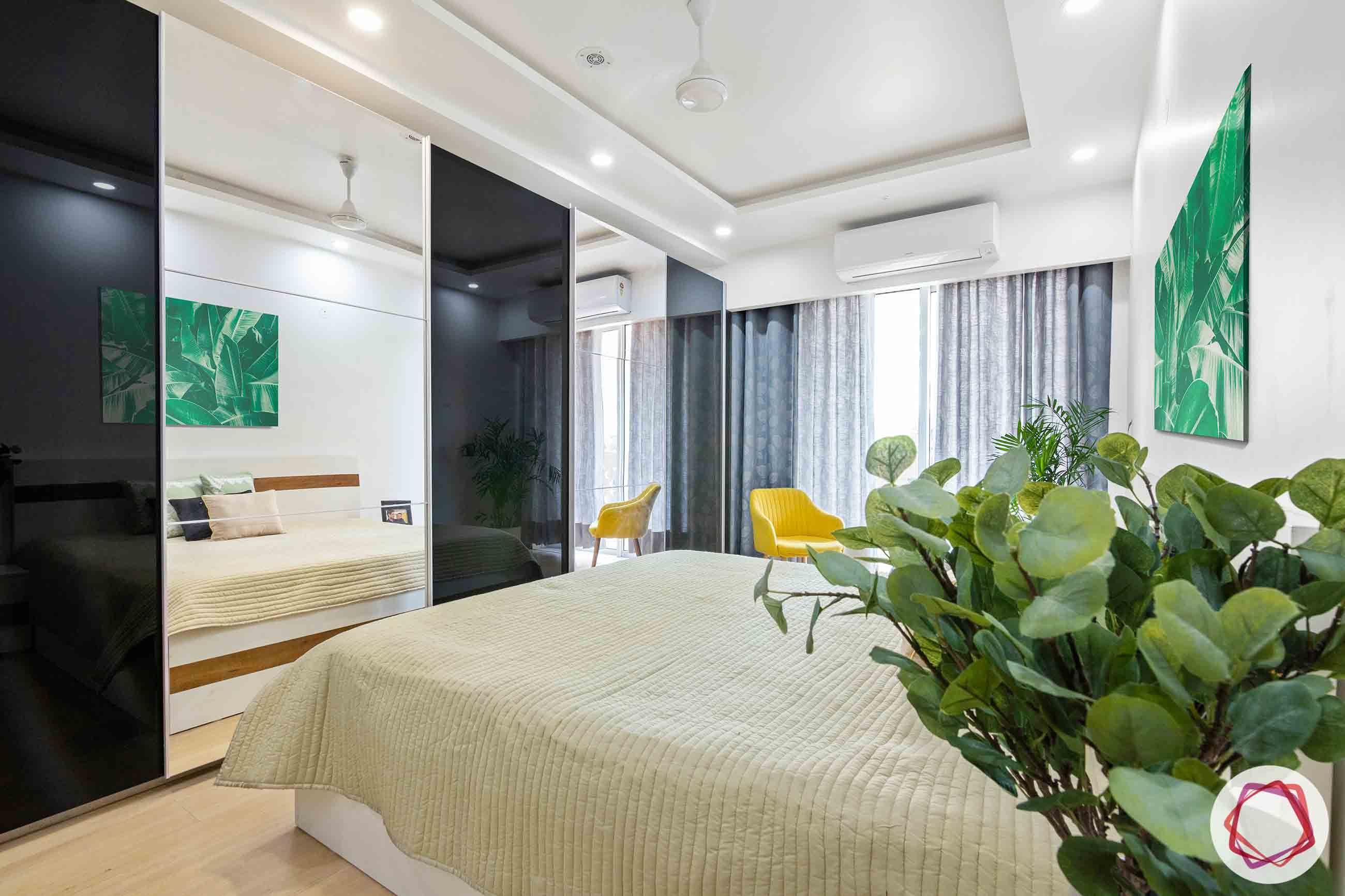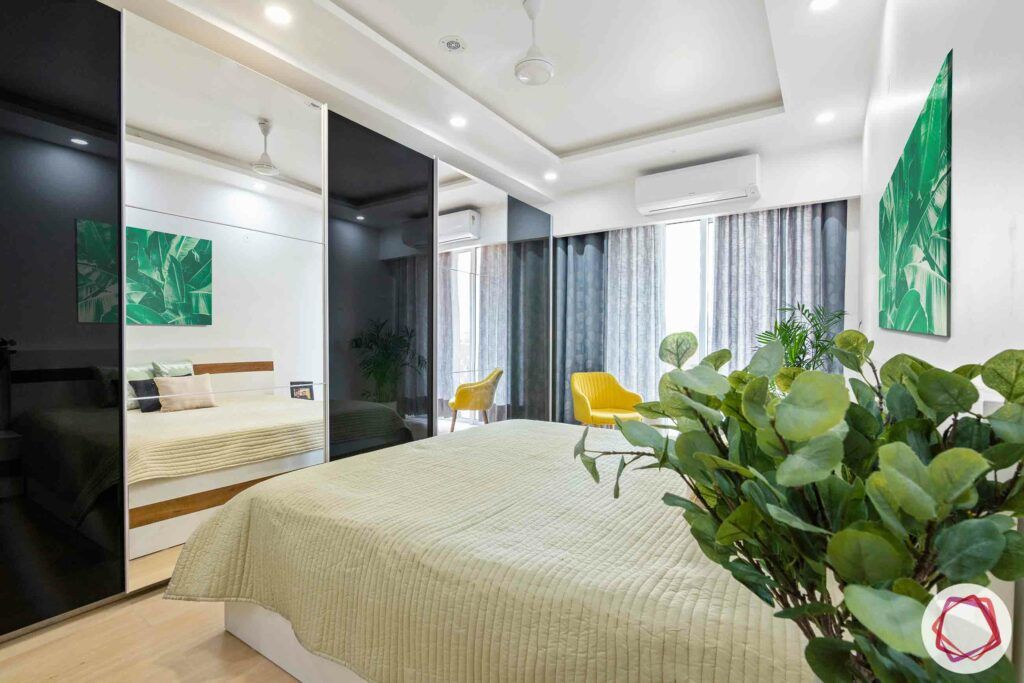 When there isn't enough space to expand your wardrobe horizontally, look upwards. Floor-to-ceiling wardrobes without lofts are a relatively new phenomenon. And this format works better if your wardrobes are custom-made. Moreover, when you want to have a wall-to-wall wardrobe, it almost impossible to get the exact size in regular modules. In such cases, customisation works best in the interest of aesthetics and maximum functionality.
Benefits of Customised Modern Wardrobe #5: Integrated Designs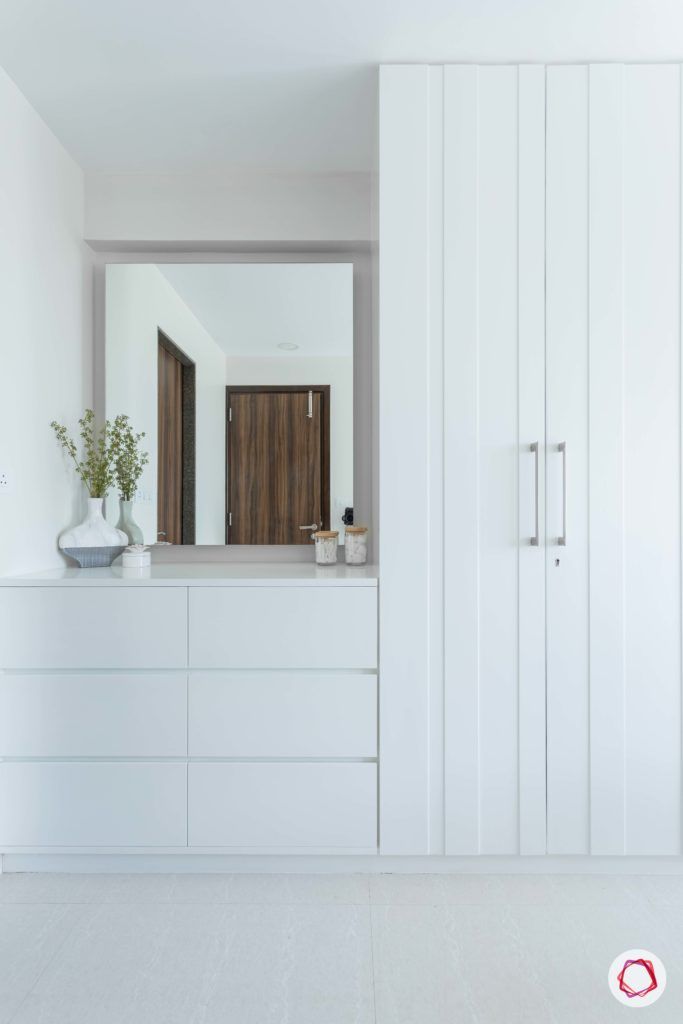 Although the primary function of wardrobes is storage of clothes, sometimes you might want them to do more. For example, we often need wardrobes to double up as dressers. For such instances, it makes sense to opt for integrated pieces that take into account the exact dimensions of your room. Customisation is the key to getting such multi-functional furniture right. 
Benefits of Customised Modern Wardrobe #6: Easy to Organise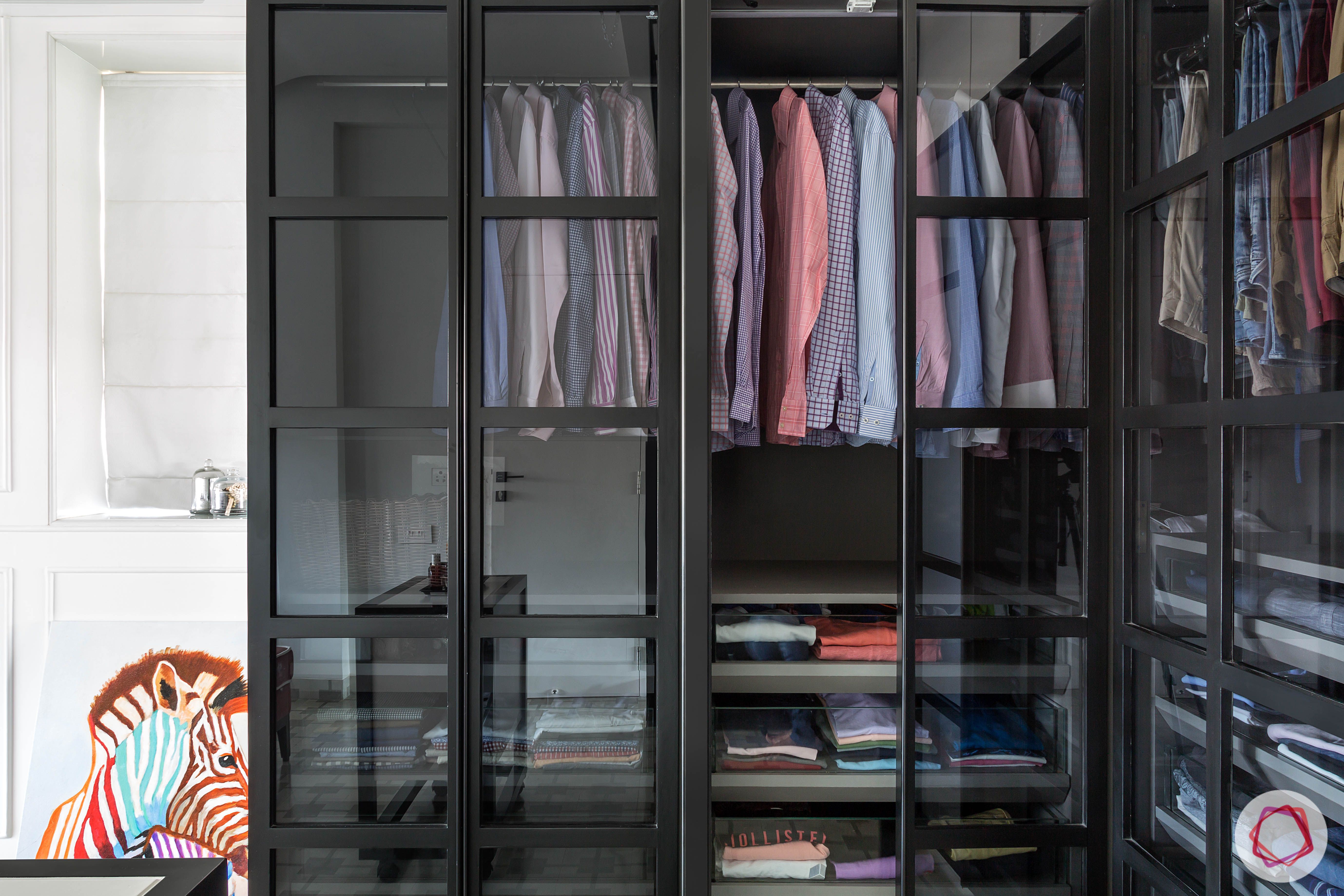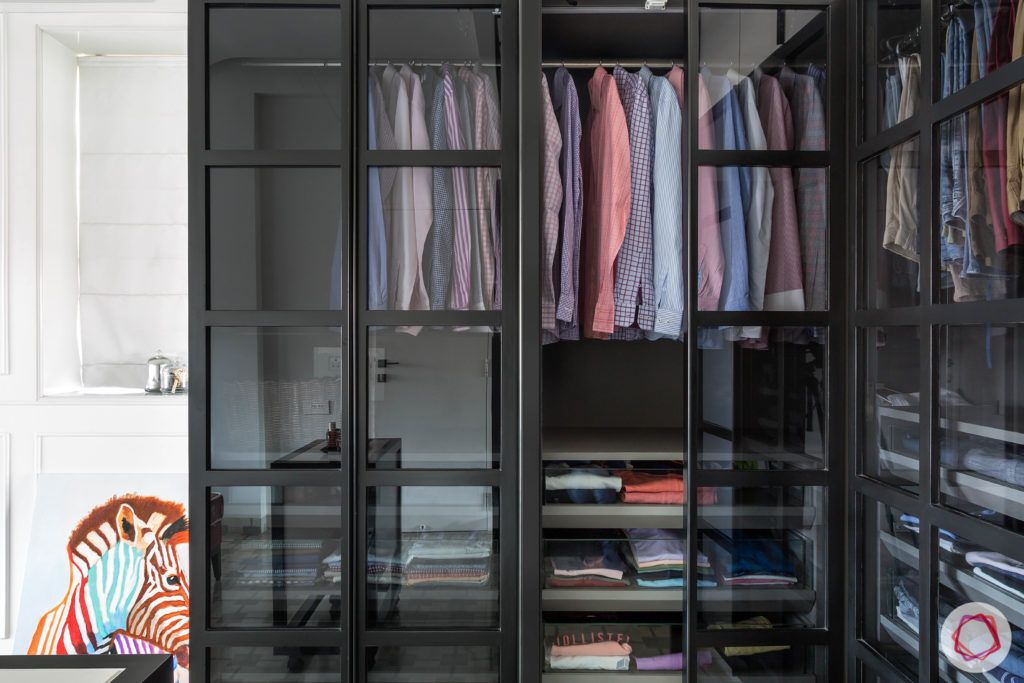 It is pertinent to note that your wardrobe can be customised from the inside too. In fact, you can choose the exact combination of different storage compartments that comprise your wardrobe. So if you have plenty of purses, you can put in modules to stow them away. You could also have a box put in for ties and cufflinks. In fact, you can customise wardrobes for men and women separately, which makes closet organisation a breeze!
Benefits of Customised Modern Wardrobe #7: A Wider Choice of Colours & Finishes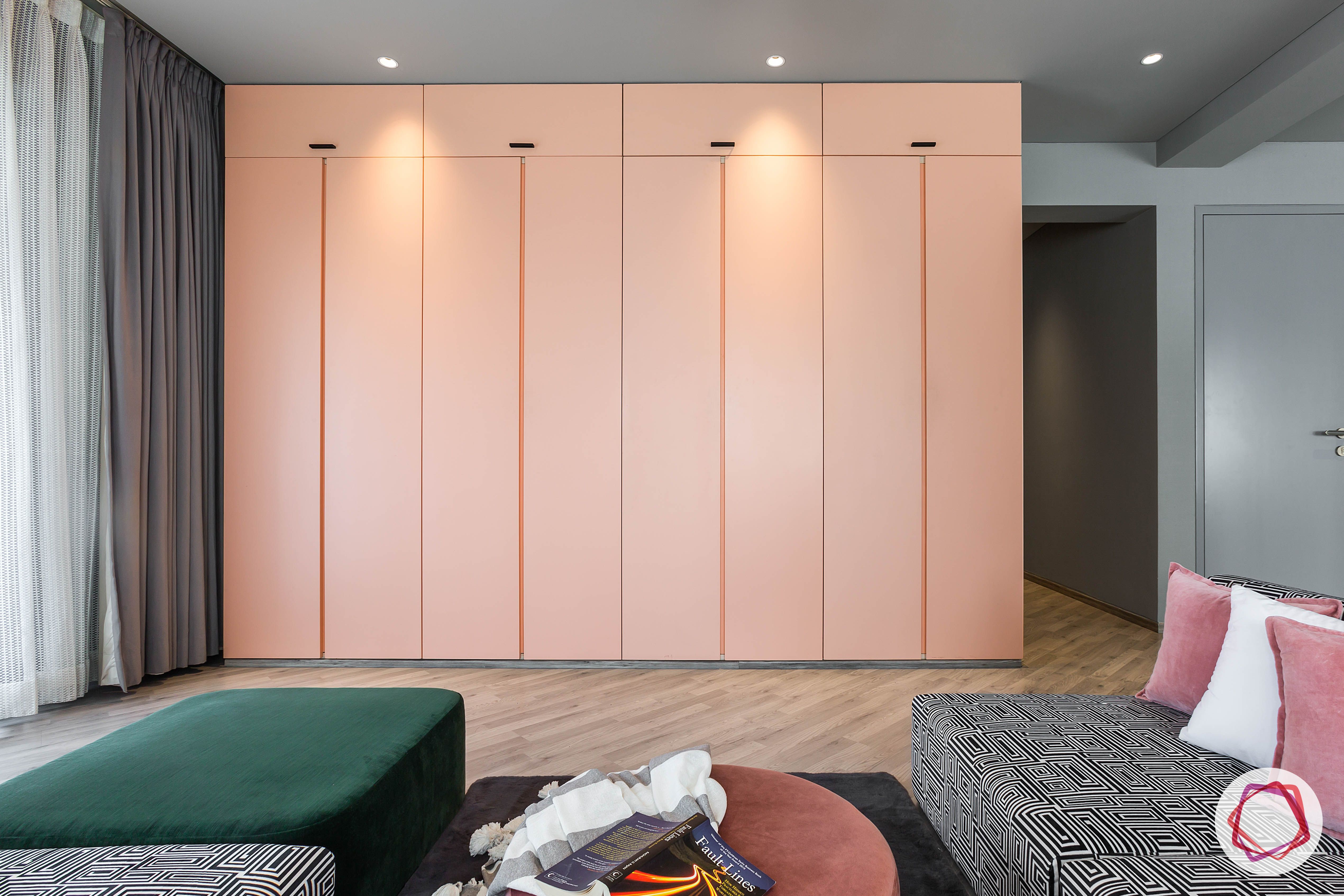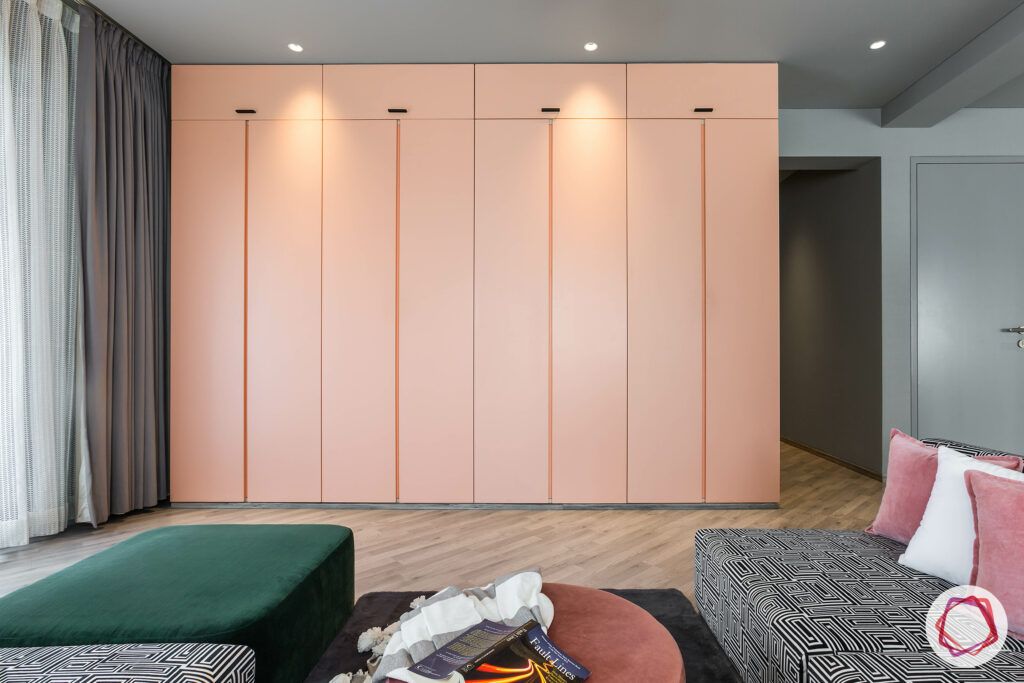 Livspace offers a very wide range of colours and finishes for wardrobes. However, if you are looking for something really off-beat like a coral crush or textured white, tailored pieces sourced from our reliable vendors might be your best bet. Most unusually coloured PU finishes come in customised options. 
If you enjoyed reading this piece, take this quiz to decide what type of wardrobe you need. 
Send your feedback & comments