Contrary to popular belief, most men own more than just shirts and pants, and women do not take up most of the closet space! The best men's wardrobe design accounts for lifestyle and career choices to maximise storage and efficiently utilise available space. With unique closet design ideas, you can create distinct spaces for everything including suits, coats, shirts, sweaters, hoodies, gym gear, jeans, shoes, belts, ties, cuff links, watches and much more. 
If you're looking to customise your wardrobe, read this comprehensive guide comprising design essentials for a man's wardrobe.
Men's Wardrobe Design Essentials #1: Double Hanging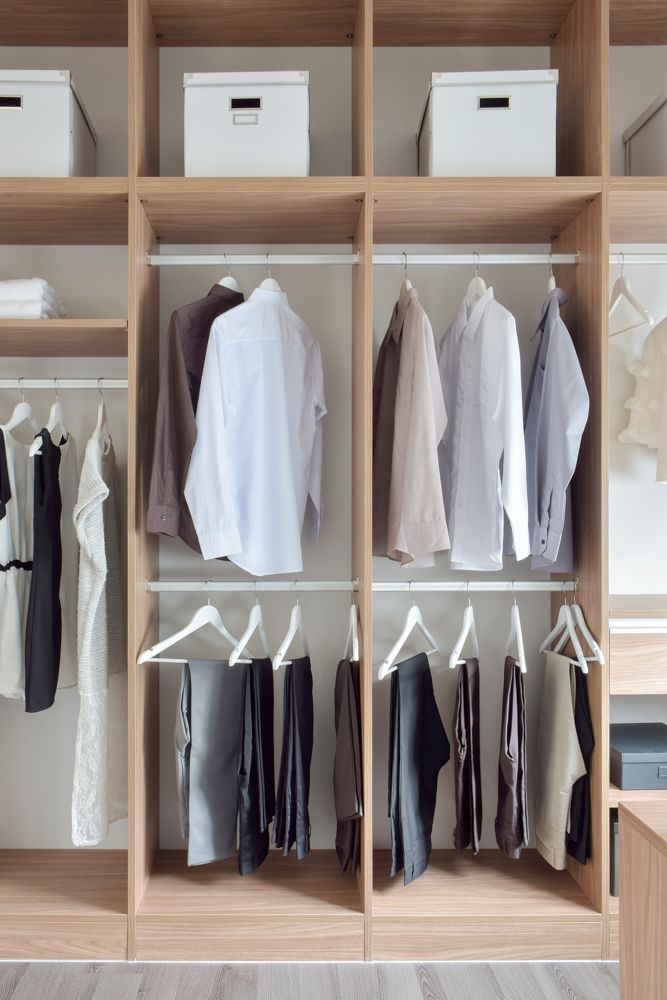 In many cases, men may not need ceiling-to-floor hanging spaces. Take this opportunity to include double hanging rods in men's wardrobe design to maximise the use of vertical space and increase the volume of storage. You can place everyday shirts and pants at the top, while keeping lesser used suits and dress shirts in the bottom section. If you do have sherwanis or coats that need longer closet space, cordon off a foot-wide portion for this, and use the rest to double hang your clothes.
Men's Wardrobe Design Essentials #2: Pant Organisers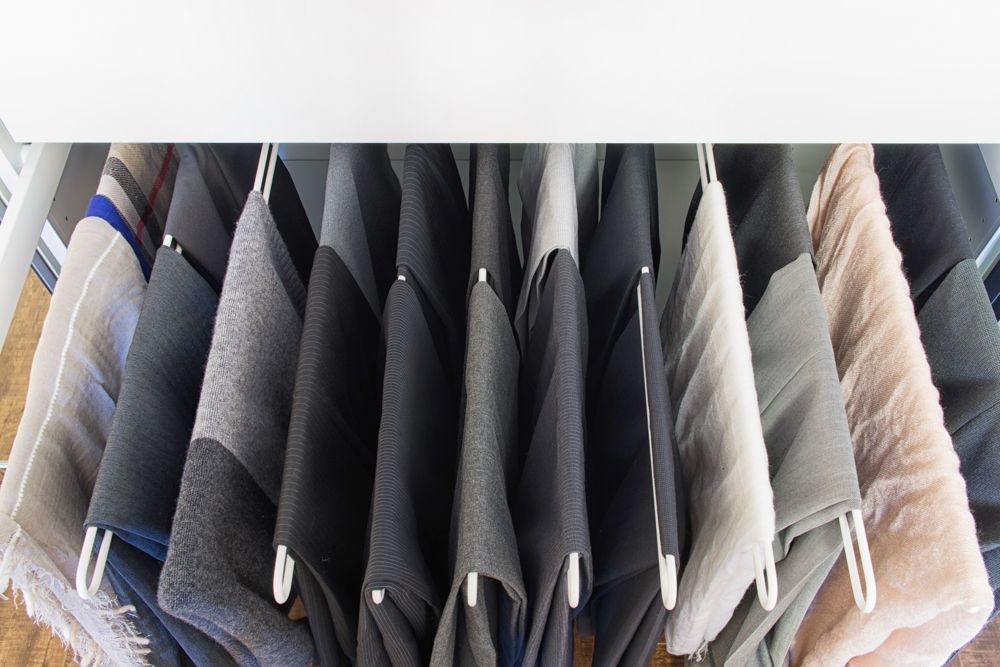 Pull-out or pivot pant racks are a practical solution for any man's closet. They ensure that your trousers are hung far enough from each other to keep them wrinkle-free, and also make it easier for you to pick out clothes from your wardrobe.
Men's Wardrobe Design Essentials #3: Shelves and Cubby Holes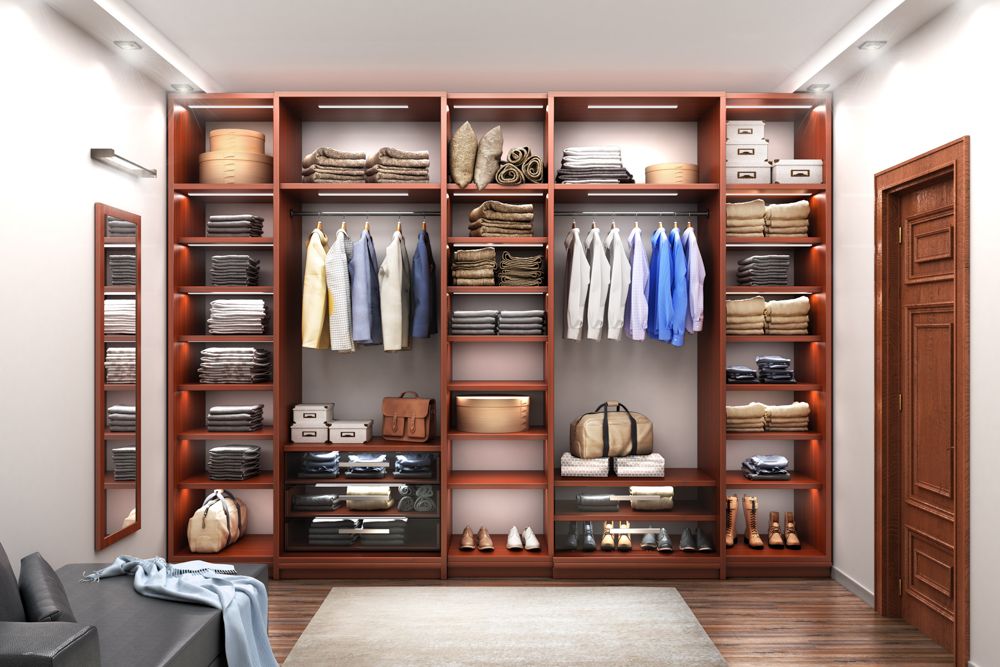 Some clothes like sweatshirts and hoodies need not be hung. Make sure that your closet design ideas include plenty of cubby holes and shelves to put these clothes away. You can also use a bottom shelf or two to display your shoe collection. Add loft space and a few bins to put away seasonal clothing.
Men's Wardrobe Design Essentials #4: Tie Hangers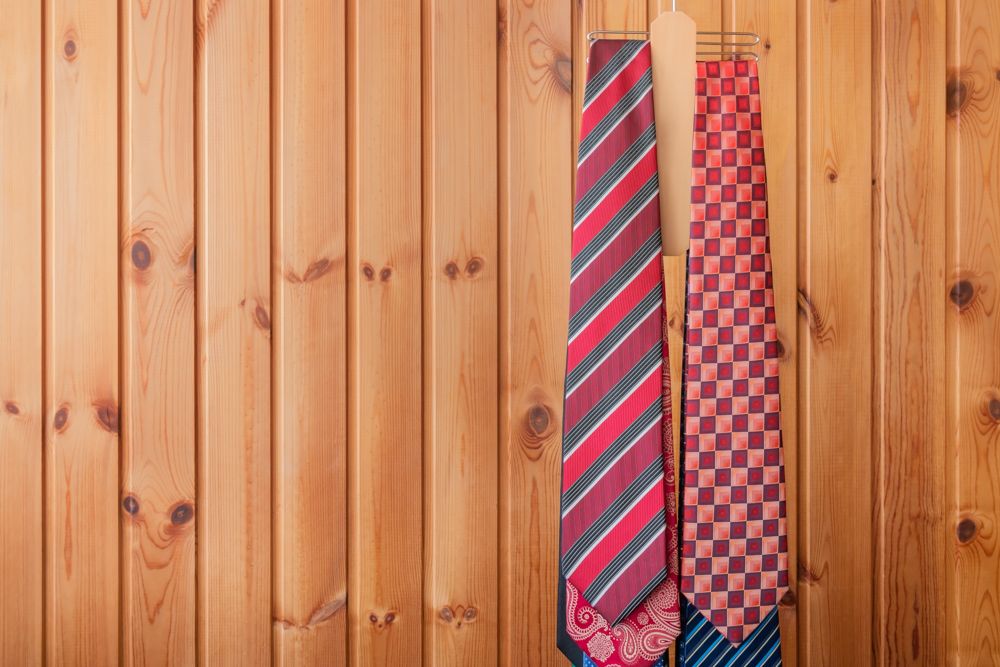 Most men tend to roll up or fold ties and stuff them in drawers. However, since ties are made of delicate fabric, it is wise to include tie hangers in your closet design ideas. They help keep each tie carefully separated, making maintenance simpler, and also allowing you to easily pull out the right one to match your shirt.
Men's Wardrobe Design Essentials #5: Hooks and Clips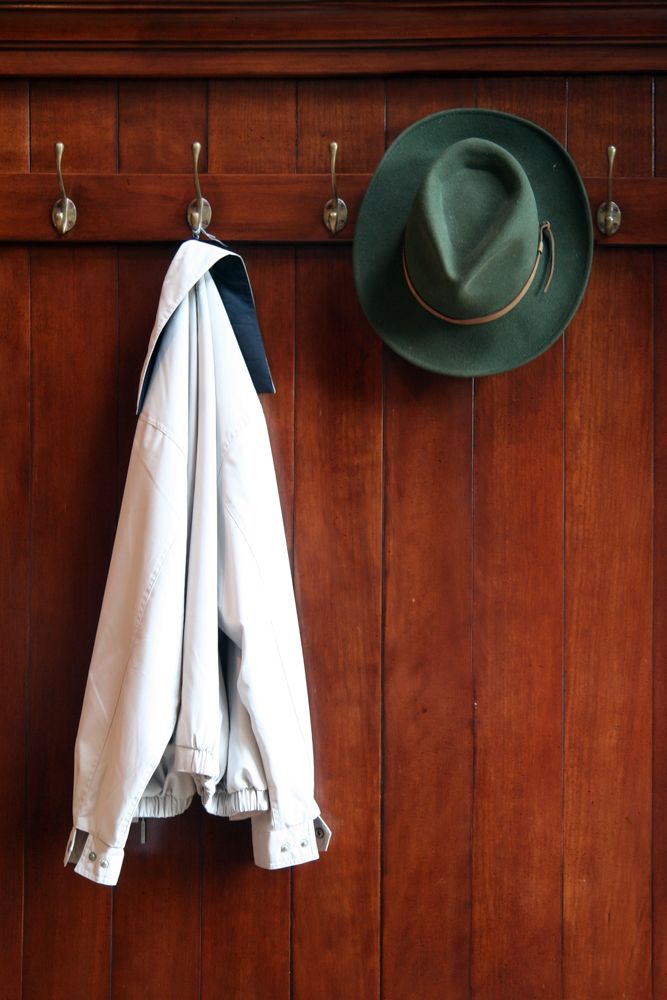 Hooks offer a versatile storage solution to men's wardrobe. Add a few to the inside of your wardrobe door to make room for your caps, hats, belts and backpacks. You can also install a hanger with multiple clips to hang kerchiefs and pocket squares.
Men's Wardrobe Design Essentials #6: Drawers with Dividers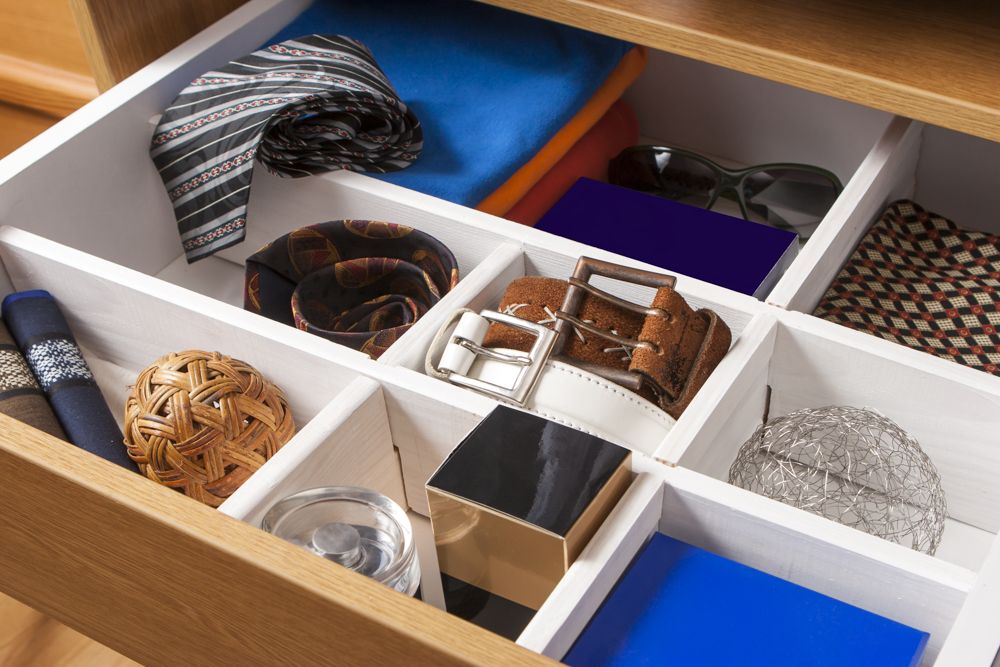 Your closet design ideas ought to make appropriate room for men's accessories, instead of storing them in common drawers and shelves. A shallow drawer with adjustable dividers is the perfect place to display watches, cuff links, collar stays, etc. You can also organise socks, underwear and pocket squares with divided drawers, so that it is easier to reach them and hard to lose track of them. If you have a walk-in closet, you can make this a part of the island counter.
Men's Wardrobe Design Essential #7: Lighting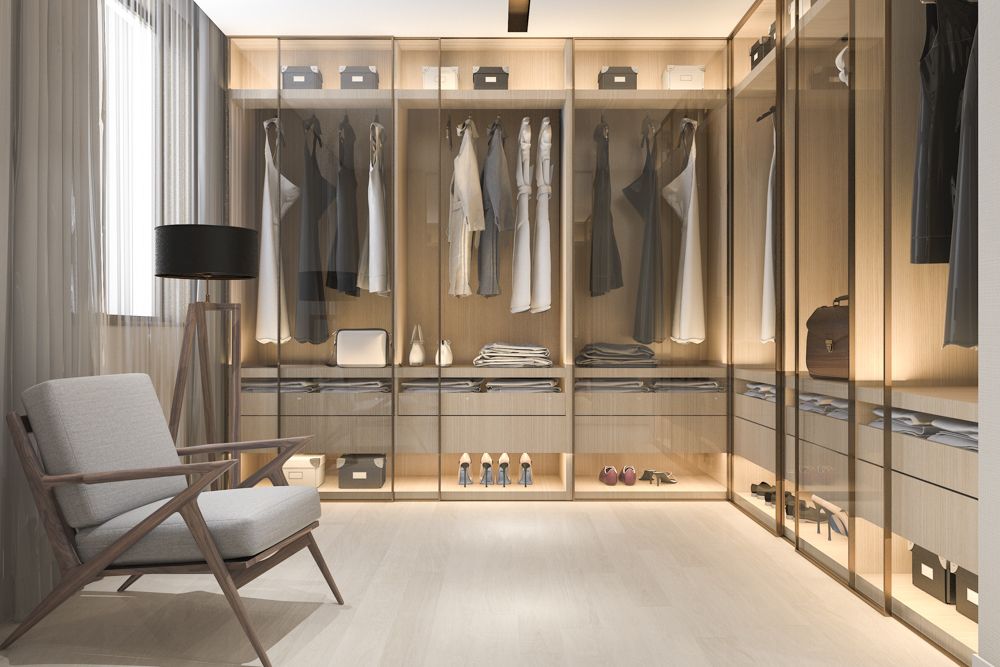 Whether you have a small reach-in closet or an expansive walk-in closet, good lighting is essential. Your wardrobe design can include big windows and bright ceiling lights for a large walk-in closet, or hidden LED light strips for reach-in closets.
A well-thought wardrobe design is not just space saving, it also makes your life easy. When you know exactly where to look for your clothes, you can save a lot of time getting ready too. 
If you found this piece useful, also explore How to Design a Woman's Wardrobe?
Send in your comments & suggestions.