Wardrobe installation is one of the key decisions we make while renovating or shifting to a new apartment. Breaking away from the norm of conventional closets that offer only closed storage, Livspace brings you an all new, ground-breaking set of modular wardrobes that allow you to not only house your essentials, but also proudly showcase your treasures.
The Different Wardrobe Types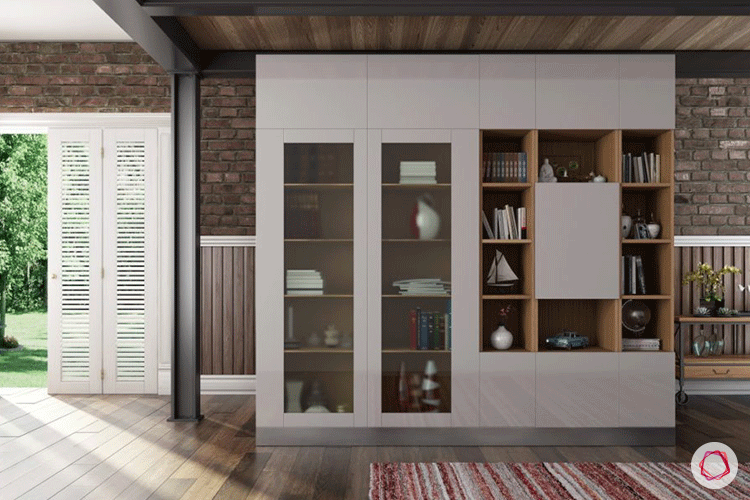 Here's a quick look at the stand-out features of these wardrobes:
Store anything: The functionality of the regular two-door wardrobe is limited to mostly concealed storage, and hence they're used to store only clothes and personal items. The new wardrobes, however, combine display area with storage to offer an amalgamation of different compartments to house your clothes, books, crockery and personal treasures etc. Designed with modular units, they allow you to keep everything you love in one place.
Fit it anywhere: Conventionally, wardrobes have been regarded as large storage units to be housed only in the bedroom. However, our new set of wardrobes are designed to fit in practically anywhere in the house — including your living room and dining area — since they address both storage and display needs.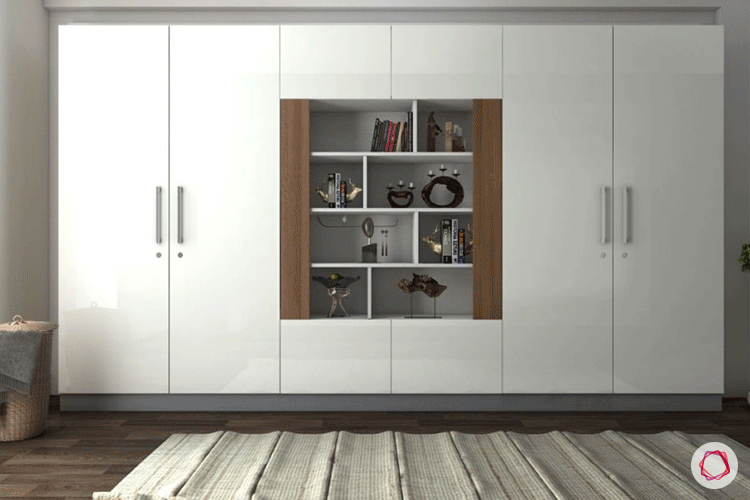 Unique hues: The main aim of these new set of wardrobes is to break away from the conventional. Instead, they focus on showing off your individuality. Livspace offers modular wardrobes in striking, unique colours.
Wisely priced: These storage solutions can combine everything from a TV unit and bookshelf to a wardrobe in one neat package. Buying each of these units separately is more expensive, making the new integrated wardrobes the smarter choice.
Space-saving: It's often necessary to accommodate different storage units in a tight space. There are scenarios where these storage units look odd together, or they leave behind awkward spaces that are visually unappealing. Since the new wardrobe offers space for your TV, books, and clothes in one, it is perfectly designed to keep up with modern requirements.
Here are some modular wardrobes with display-cum-storage facilities: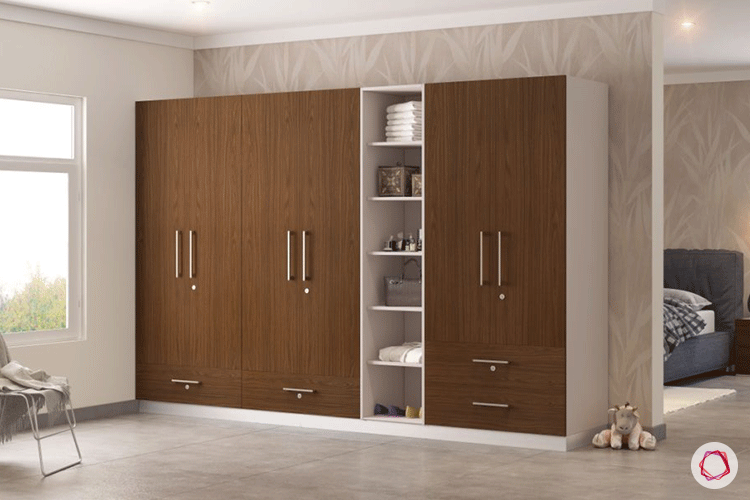 ---
Designed to fit your space with a choice of materials, finishes and add-on accessories including wardrobe lifts, wicker baskets and more, the new wardrobes are available in different configurations to suit your needs
---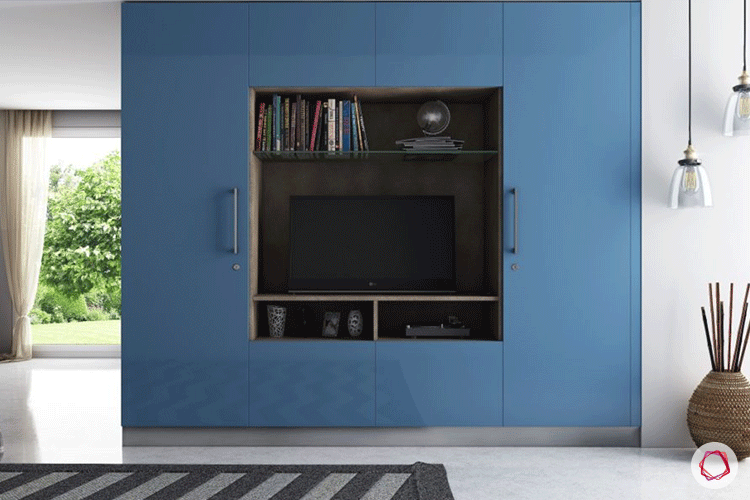 ---
The perfect all-in-one storage solution, this wardrobe is thoughtfully designed to house your TV essentials and more in its integrated media centre.
---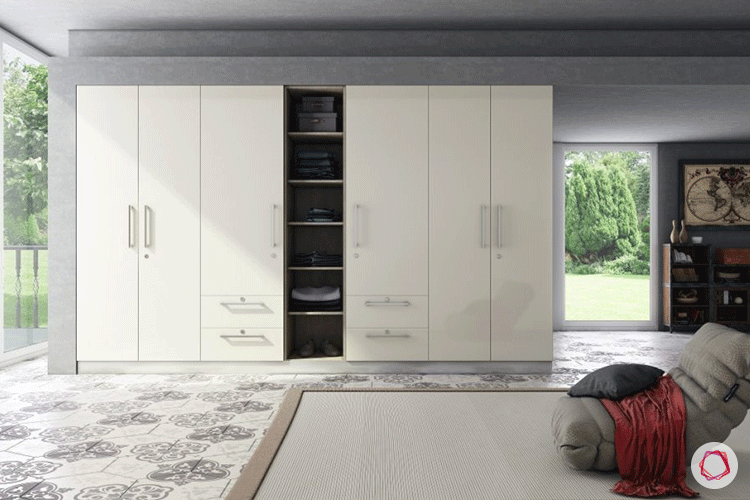 ---
A smart solution for shared closet space, this wardrobe has open shelving separating two sections of closed compartments. The open shelves can be used to store common accessories or display showpieces.
---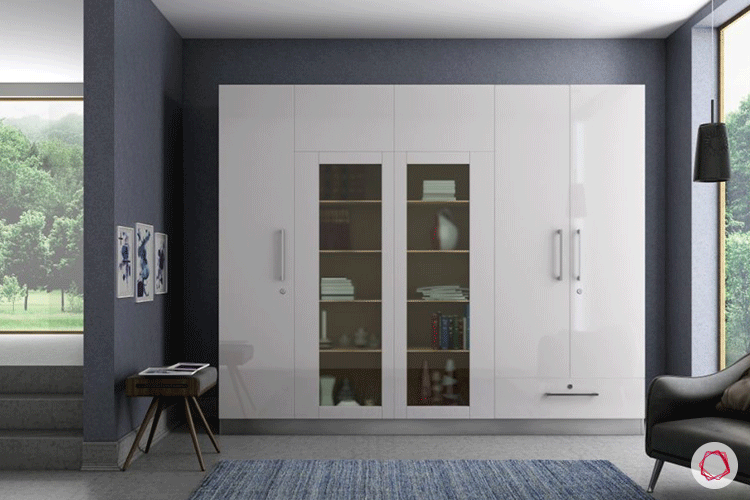 ---
Spacious and stylish, this wardrobe balances concealed storage with display space. The glass fronted section can be used to store more frequently used items as well as to protect your prized accent pieces.
---
Wardrobes which combine storage and display units are a blessing for modern homes. They not only accommodate all your essentials but also break the monotony of the conventional storage units.
To get your own version of these stylish modular wardrobes with storage and display, book a free consultation with us!