If you like elements that are unique and stand-out, then glass wardrobes are a must! This stunning trend is looking to take over homes with their flawless finishes and beautiful appearance. Take a look at this collection of glass wardrobe designs for your home.
Glass Wardrobe Design #1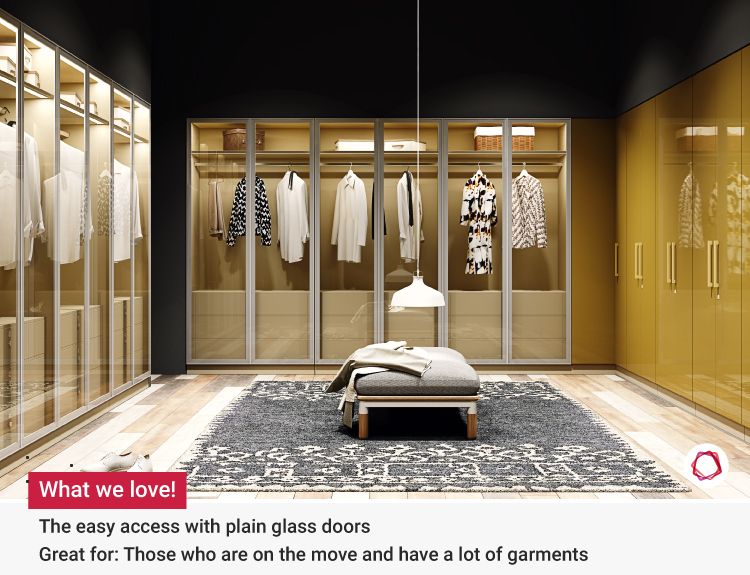 Supersize your wardrobe to hold all your clothes, accessories and more! If you have many apparels and essentials, then glass wardrobes give you a preview of your options for the day.
Glass Wardrobe Design #2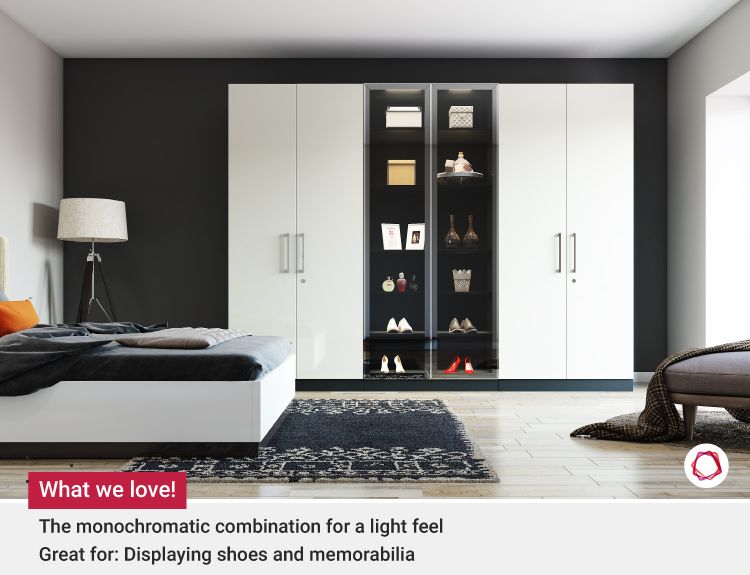 You don't have to go all glass but just a two-door wardrobe with plain glass shutters can make it easy to store your prized possessions. Books, fashion accessories, shoes, and even photos can find their place in this design, apart from all your clothing and accessories.
Glass Wardrobe Design #3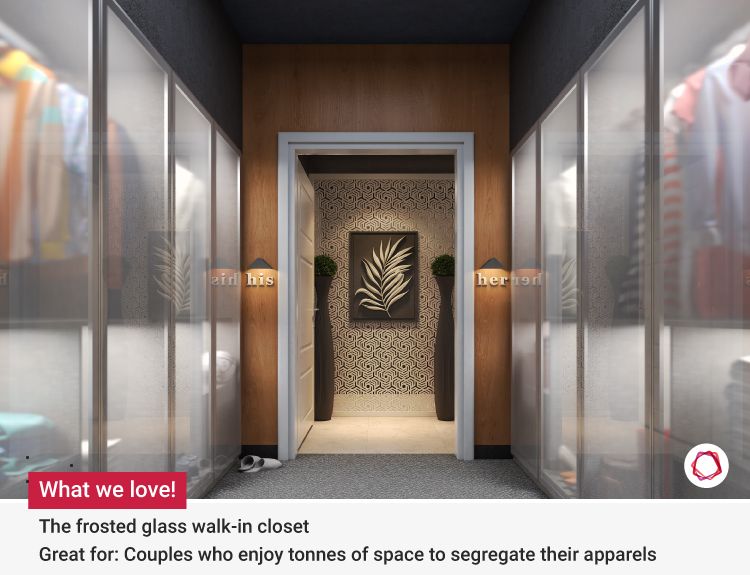 If your home has space for a walk-in closet, then get stunning frosted glass shutters that allows you a glimpse of your gear. It would be easier if you divide the space into his and her corners for a better organisation. With this arrangement, it's easier to know what you need to shop for.
Glass Wardrobe Design #4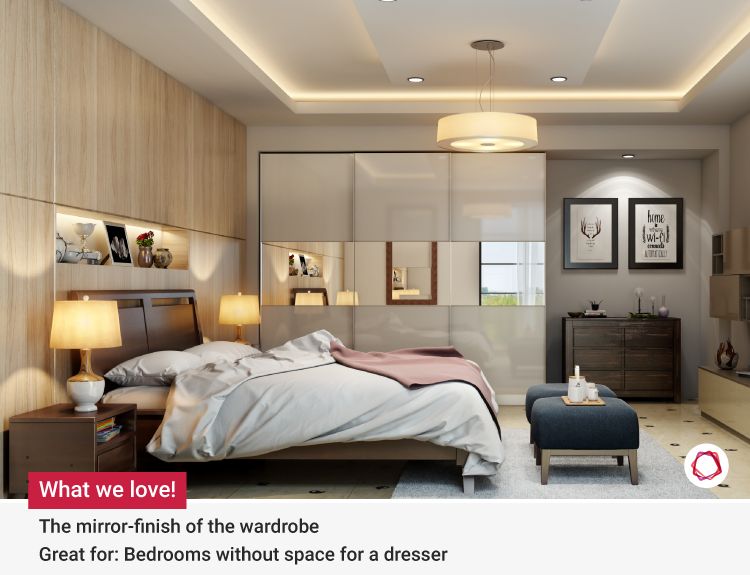 Glass doesn't have to be just plain or frosted, you can also go for a partial mirror finish to give your room a bright look. It not just makes your room look spacious, but also acts as a dresser when you're getting ready for work.
Glass Wardrobe Design #5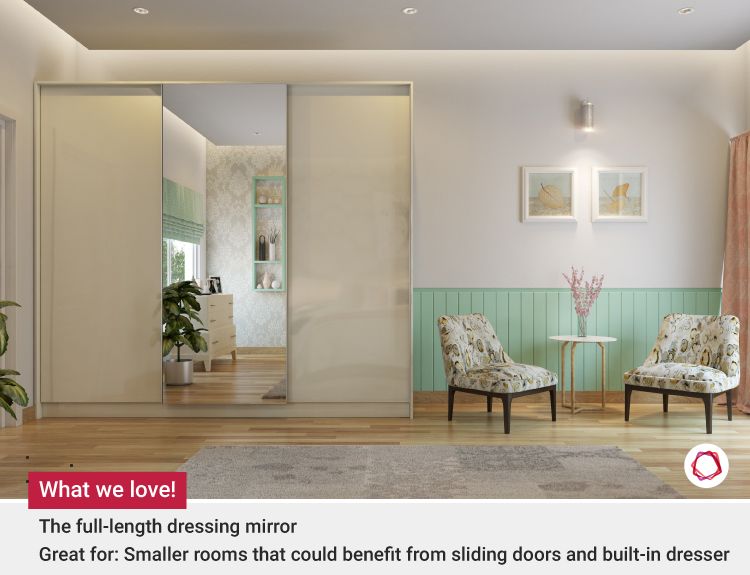 A vertical mirror is even better as you get to check out your whole ensemble before you step out. This snazzy look can instantly uplift the aesthetic appeal of your bedroom.
Glass Wardrobe Design #6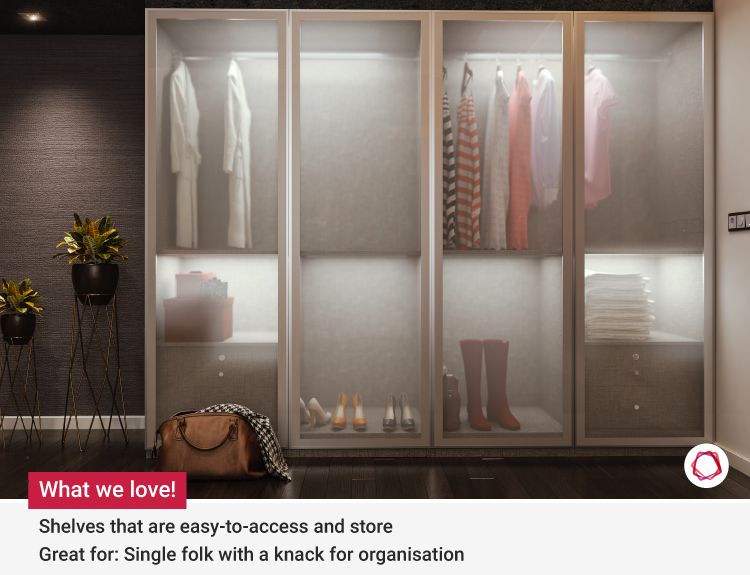 See how beautifully this wardrobe is organised? No more shuffling clothes while looking for a specific item of clothing. This frosted glass acts as a perfect see-through shutter while it still keeps the clothes clean and safe from dust.
Glass Wardrobe Design #7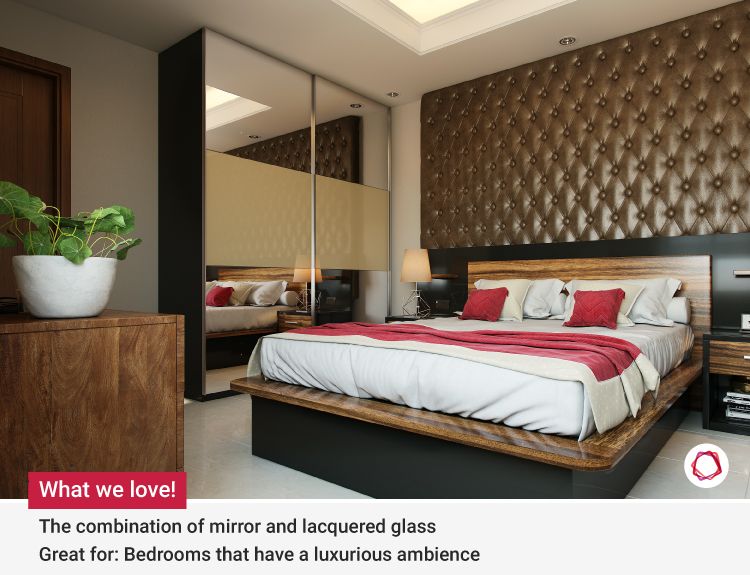 A combination of mirrors and lacquered glass instantly gives the room a regal look. The bronze tint is a great match for the tufted wall panelling.
Glass Wardrobe Design #8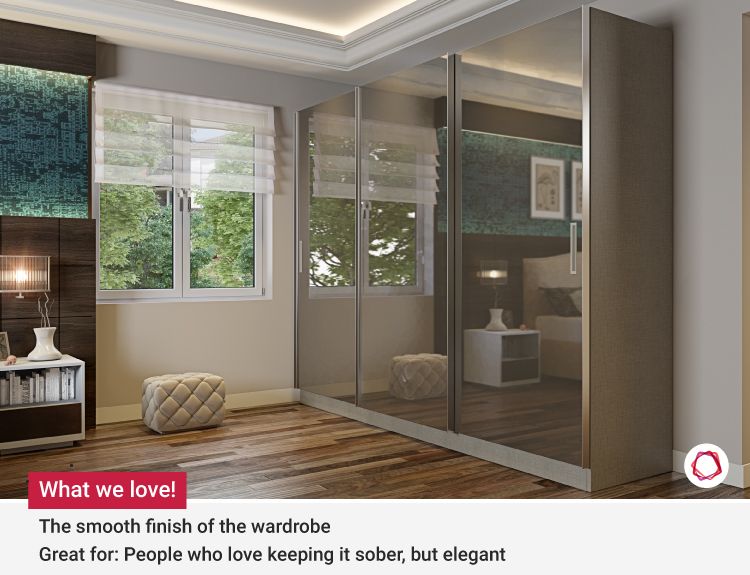 You don't have to worry about your clothes being on display if you get a lacquered glass wardrobe. This gives you the privacy you want along with a perfect balance of aesthetic and functionality in the room.
Glass Wardrobe Design #9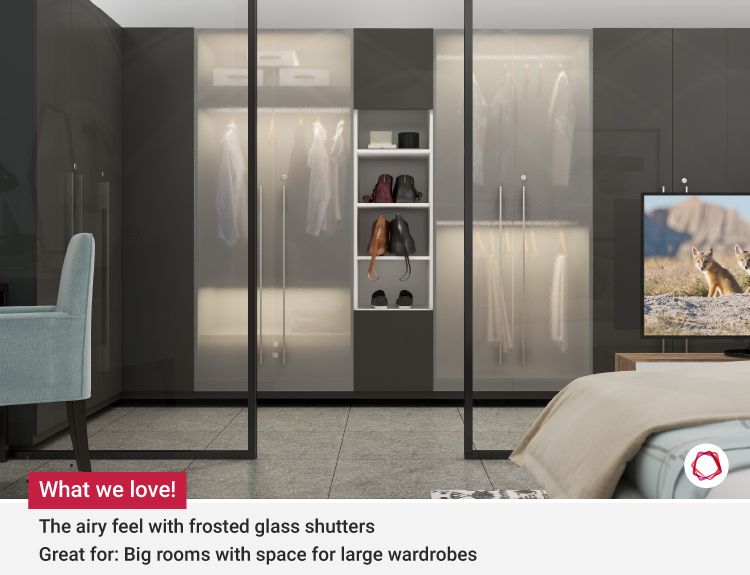 When you are going for a large wardrobe, glass wardrobes break the monotony with its graceful appearance. Doesn't the room instantly brighten up with the introduction of glass wardrobes in the grey scheme?
Glass Wardrobe Design #10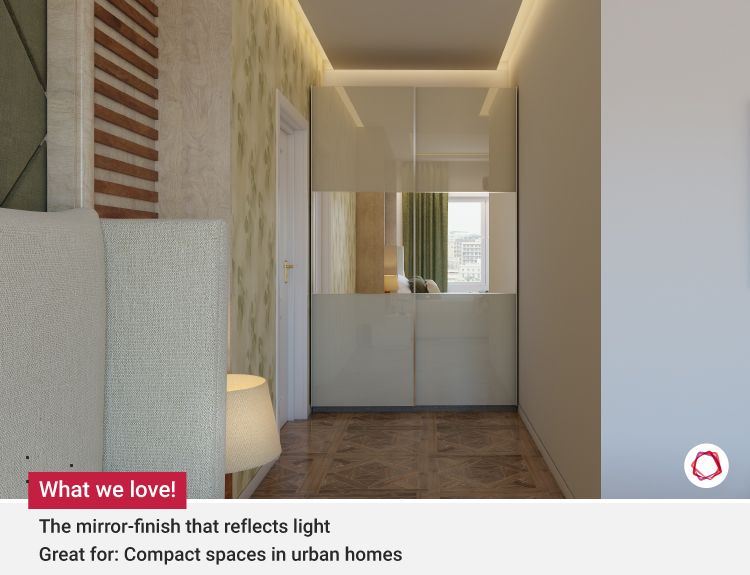 A sliding wardrobe is obviously the best fit for this compact space. But adding mirrors just makes it more inviting and airy as it reflects light and brightens the space.
Glass Wardrobe Design #11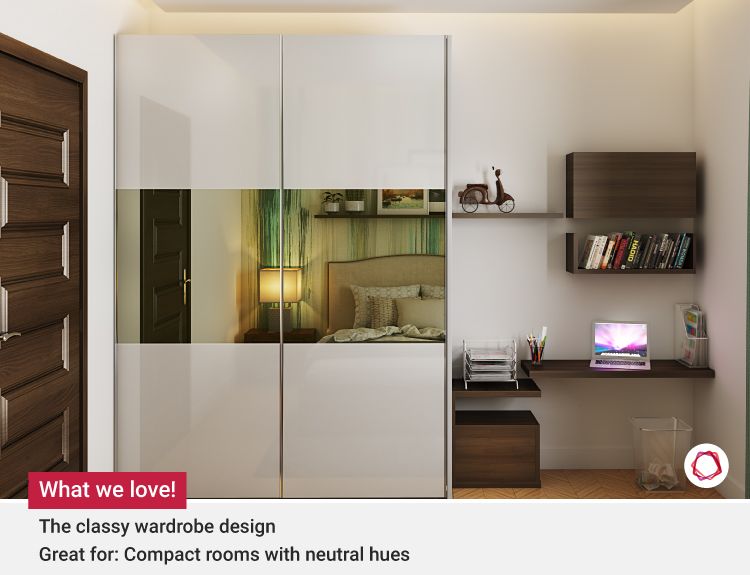 Another explicit example of how lacquered glass can work wonders in adding colour and charm to a space. Compact yet impactful, this wardrobe's glossy finish enlivens the room.
Glass Wardrobe Design #12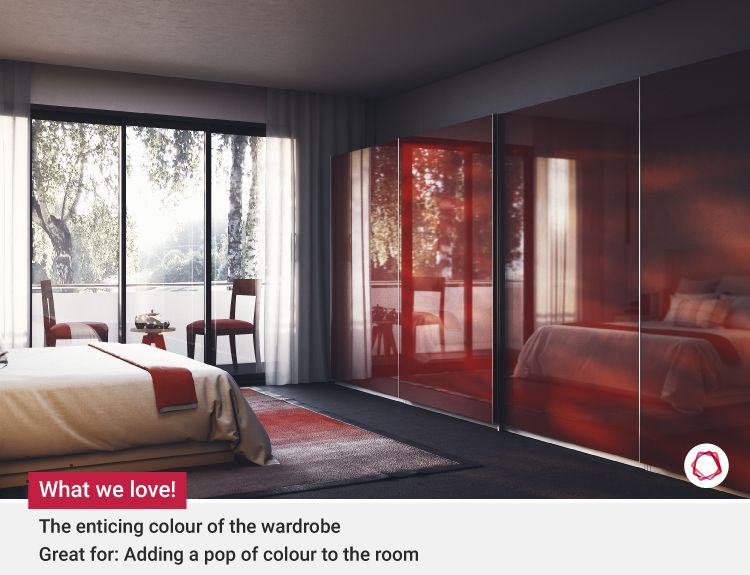 This apple red lacquered wardrobe is hard to take your eyes off. If you love to live in a vibrant setting and want something appealing, this is a perfect addition.
Love these wardrobes? Check our #lookbook for more inspirational designs. Let us know which kind of wardrobe is your favourite of the lot.
More wardrobe designs:
— editor@livspace.com