Unlike 2020, when the world came to a standstill, 2021 was a year when people started venturing out gradually, especially the second half of the year, adjusting to a new world and living once again. This year, we saw many stunning homes across all the major cities in India. Be it compact homes in Mumbai or functional Bangalore apartments, 2021 was rich with homes that expressed diverse styles. And as we step into the new (and hopefully an improved) year, let's take a look at the best home designs of 2021.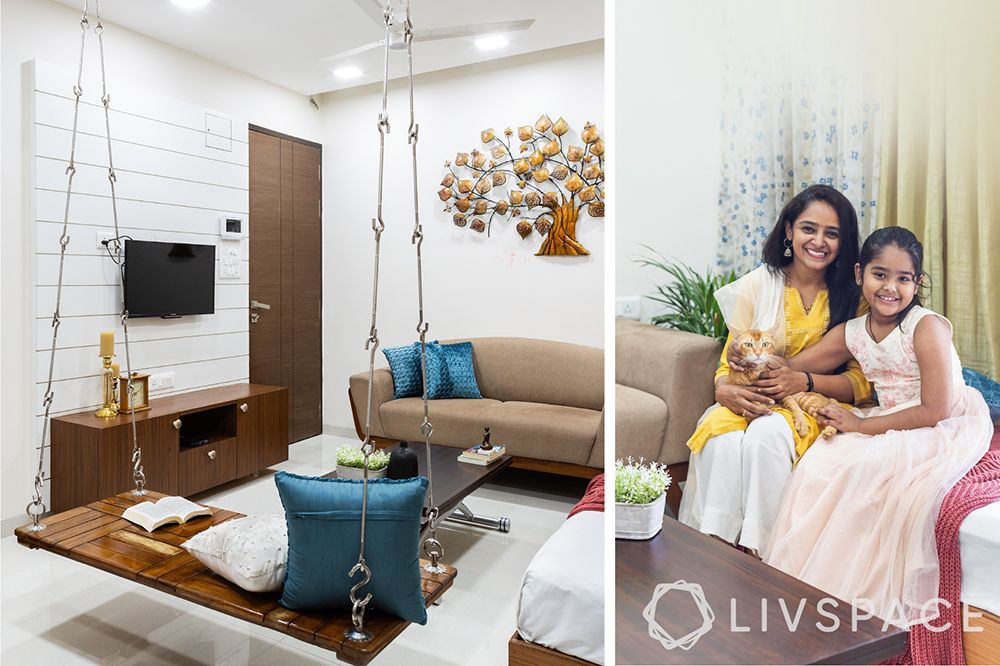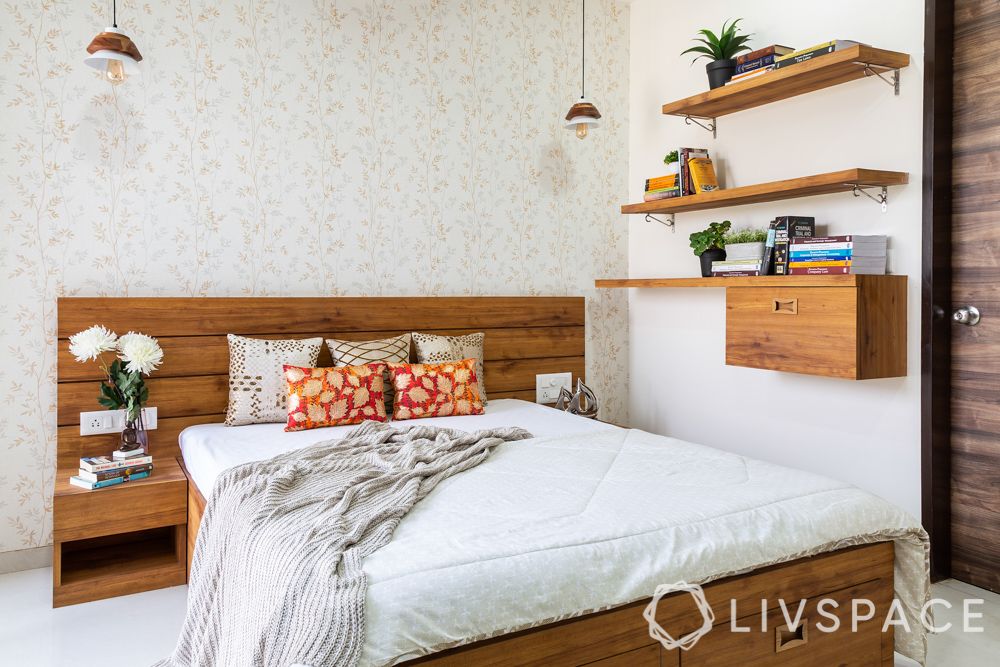 City: Mumbai
Size: 550 sq. ft. approx.
Budget: ₹₹₹₹₹
Why we love it
Apart from vada pav, heavy rainfall and a happening nightlife, what else is Mumbai, the city of dreams, known for? Yes, that's right — small apartments. But interior designers in Mumbai know how to give you the best home designs despite the lack of space. Case in point — Rahul and Neelam Dhumal's 500 sq. ft. 2BHK. Despite the small size, our designer Tanvir Siddique ensured that the home has everything that a young family might need, making it among the best house designs for compact spaces that we have ever seen!
What to look out for
Sleek units that fit into niches, like the pooja unit
Foldable and multifunctional furniture, like the dining table and bookshelf respectively
Hidden storage in the kid's bedroom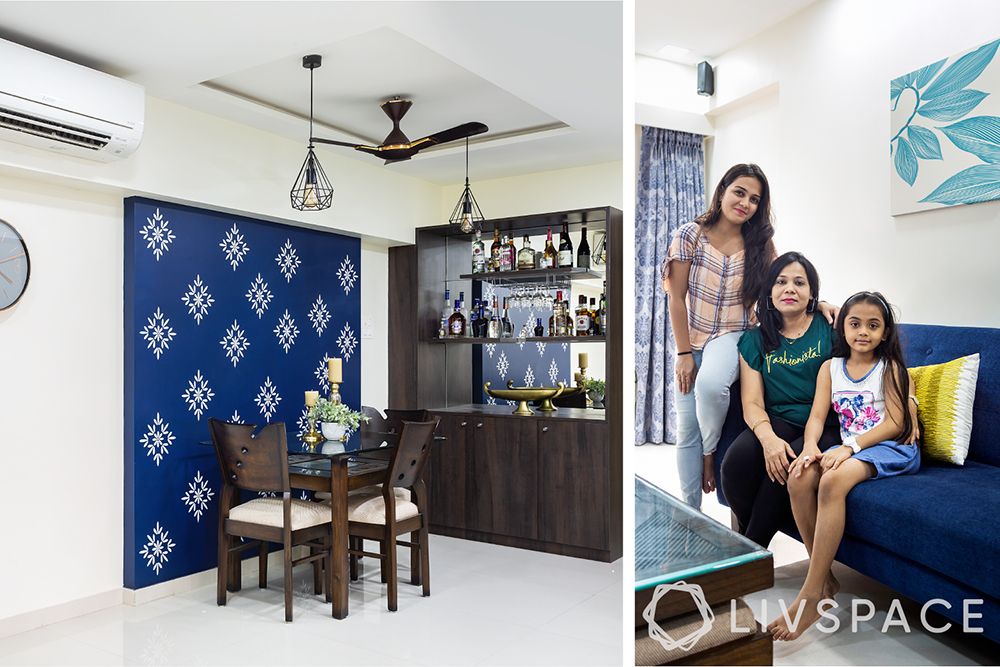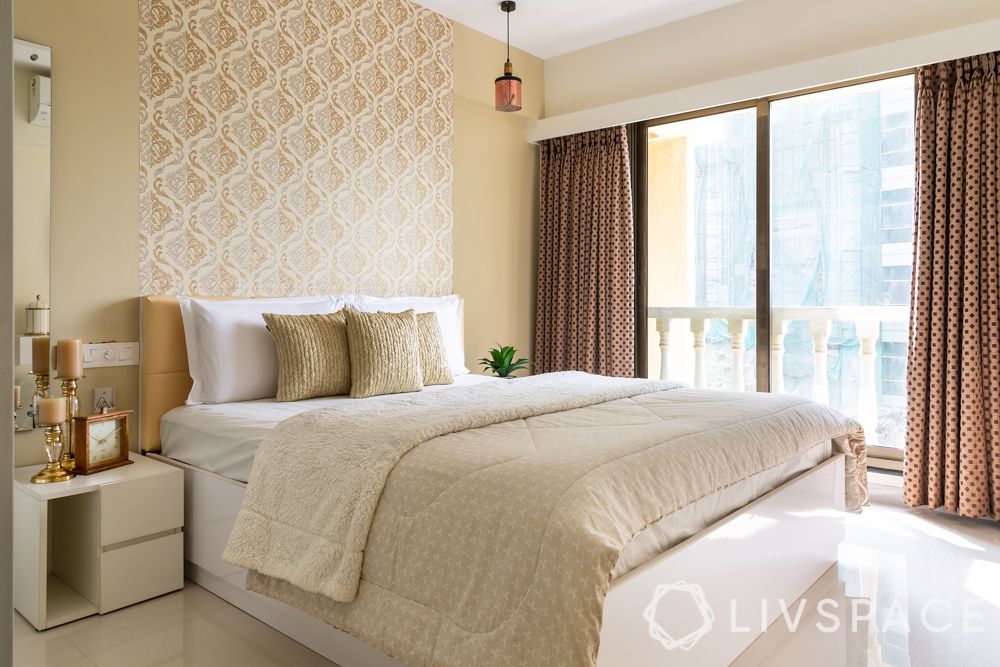 City: Mumbai
Size: 845 sq. ft.
Budget: ₹₹₹₹₹
Why we love it
Home designs that are nearly 900 sq. ft. may seem small in other cities but are actually quite large by Mumbai standards. Here, the idea behind the interior design was to make the home look even more spacious. Mahesh and Meghana's home is modern and elegant, with some smart design hacks to maximise storage without compromising on space.
What to look out for
Neutral colours and reflective finishes that open up the space
Sleek furniture aligned in a single line to avoid a bulky look
Hydraulic beds that add storage without taking up extra space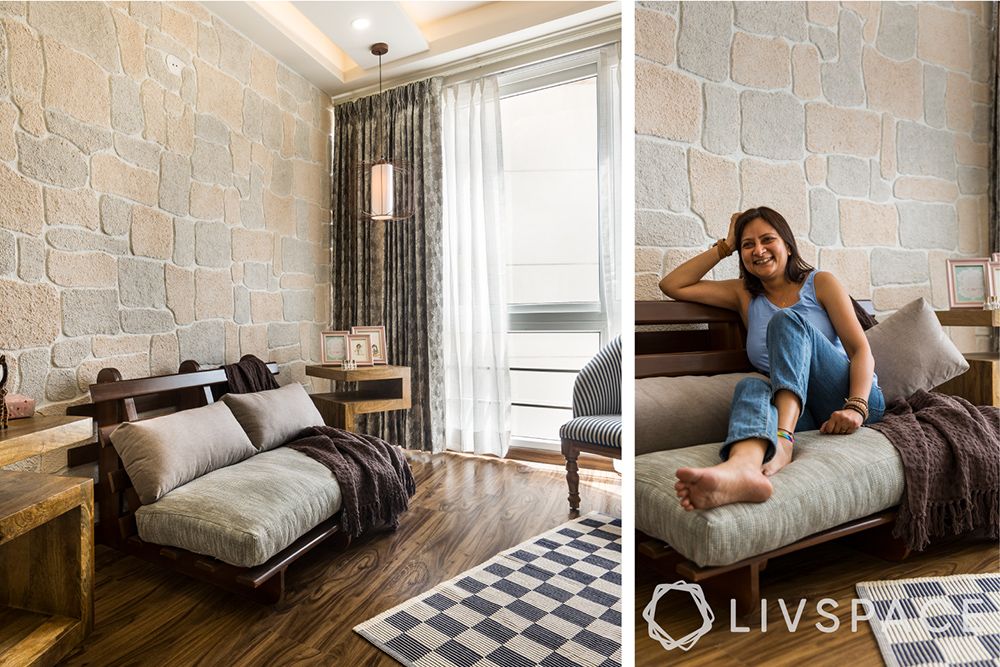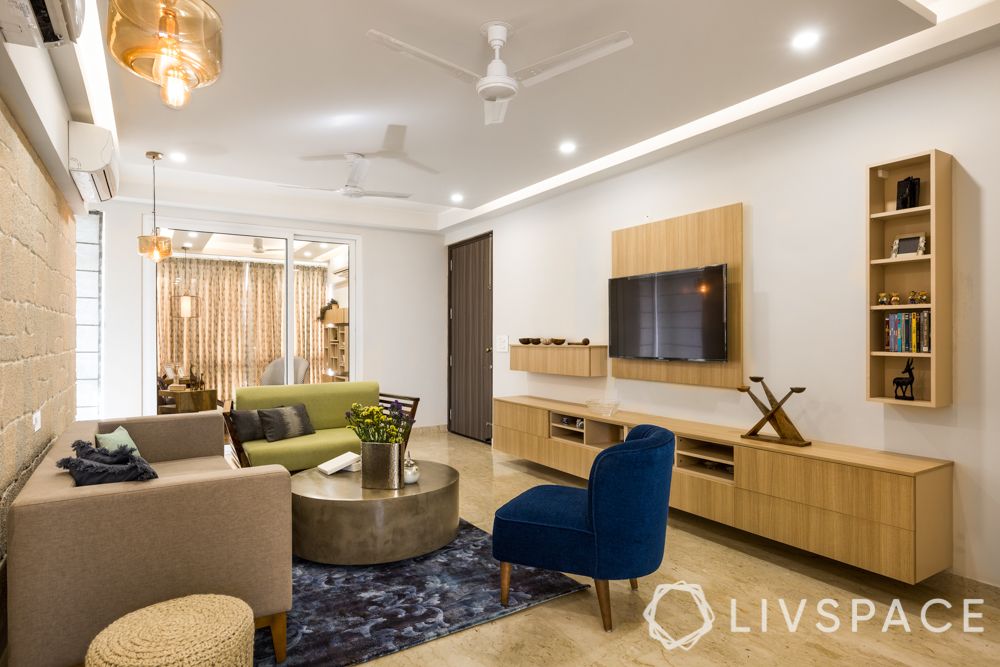 City: Gurgaon
Size: 2,000 sq. ft.
Budget: ₹₹₹₹₹
Why we love it
When we mention Scandinavian in the context of interiors, your first thought must be cold climates, warm wooden furniture and minimal decor. But believe it or not, the Scandinavian design style can look just as natural in Delhi as it does in colder, Nordic countries. When Puja approached Livspace to design her home, she wanted her home to be her serene retreat after a tough day in the corporate world. She wanted something simple and homely, with some creative elements. So we gave her one of the best house designs in Gurgaon that would fit all her needs.
What to look out for
Laminate furniture with a wood-like look to give the Scandinavian vibe at a lower cost
Stunning wall designs showcasing natural palettes and textures
Furniture that displays sleek and clean lines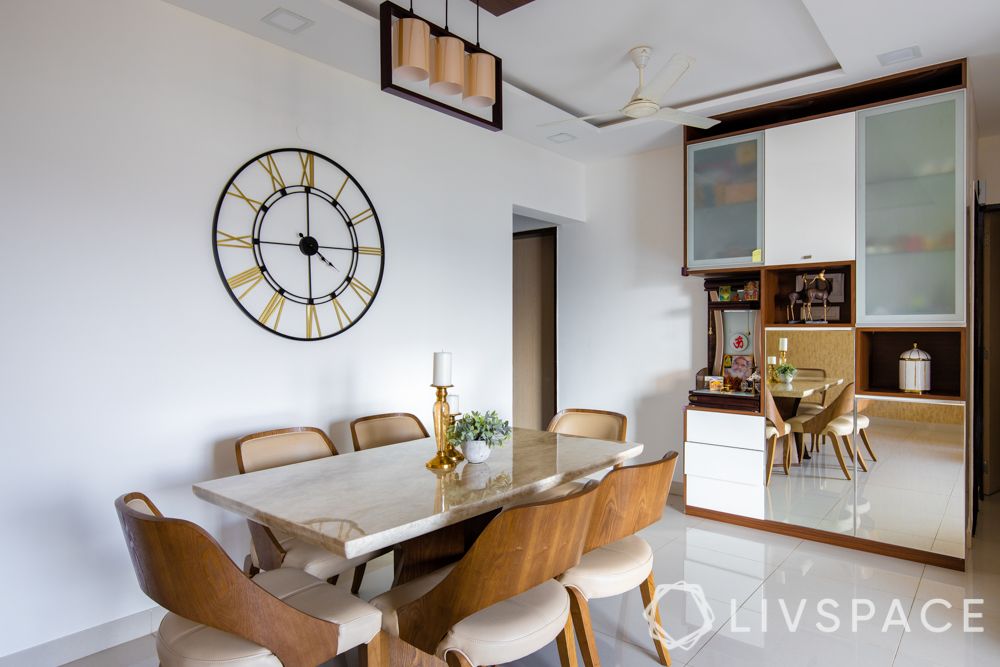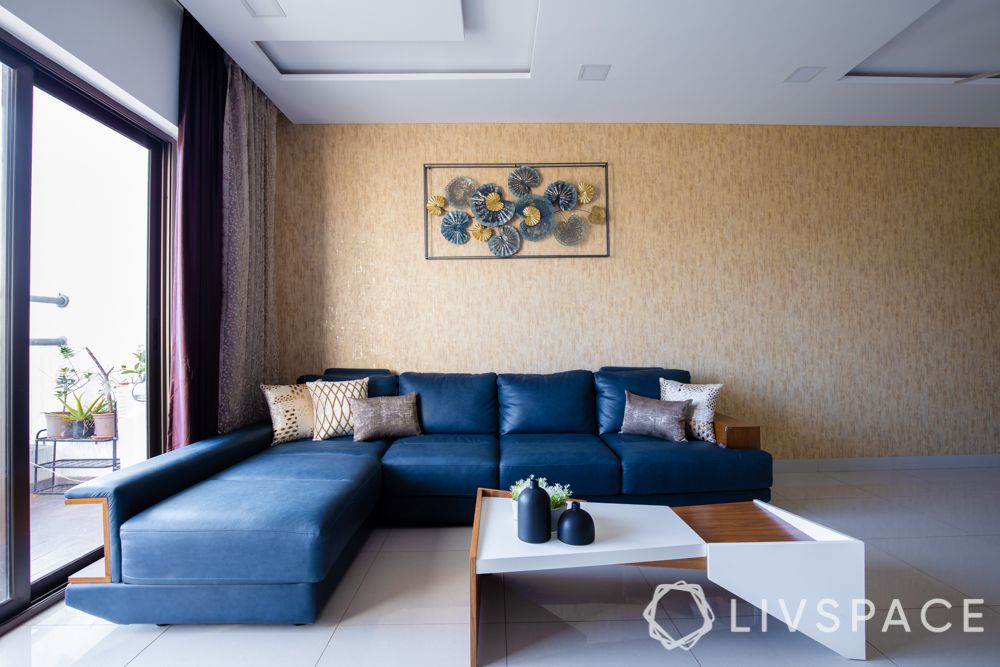 City: Pune
Size: 800 sq. ft.
Budget: ₹₹₹₹₹
Why we love it
Budget should never be a constraint to owning your dream home! And an experienced designer can always help out with smart hacks on how to get your dream interiors within your budget. Taruna Sharma wanted her home to be spacious and storage-efficient, without crossing her budget. The result is a contemporary, functional and economical space with among the best home designs to fit the budget!
What to look out for
Refurbished furniture to bring down the cost
Cost-effective MDF-finished units in the kitchen and foyer
Ample use of mirrors that open up the space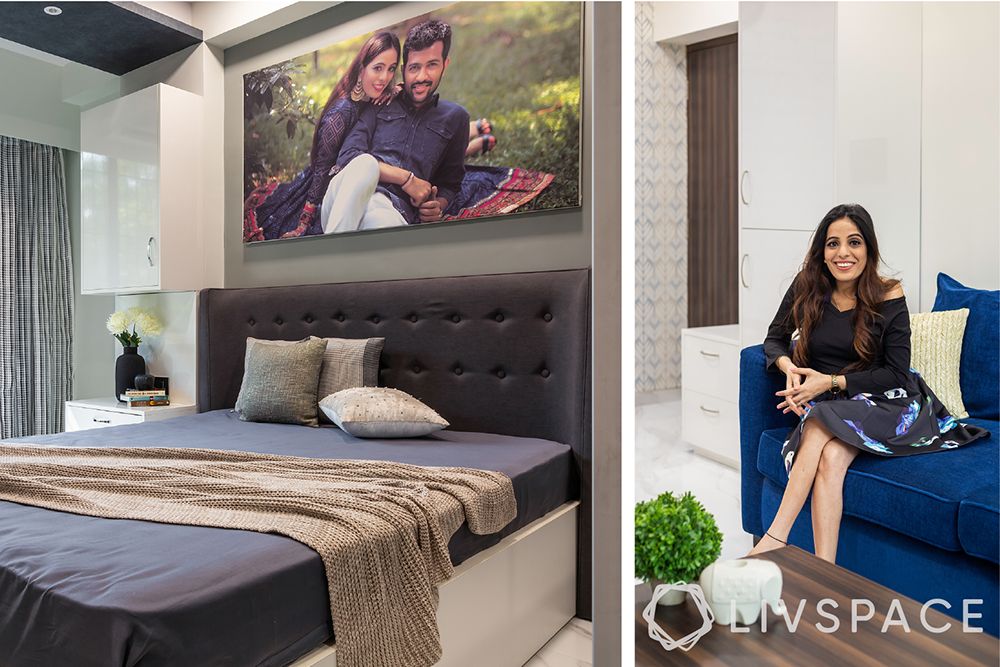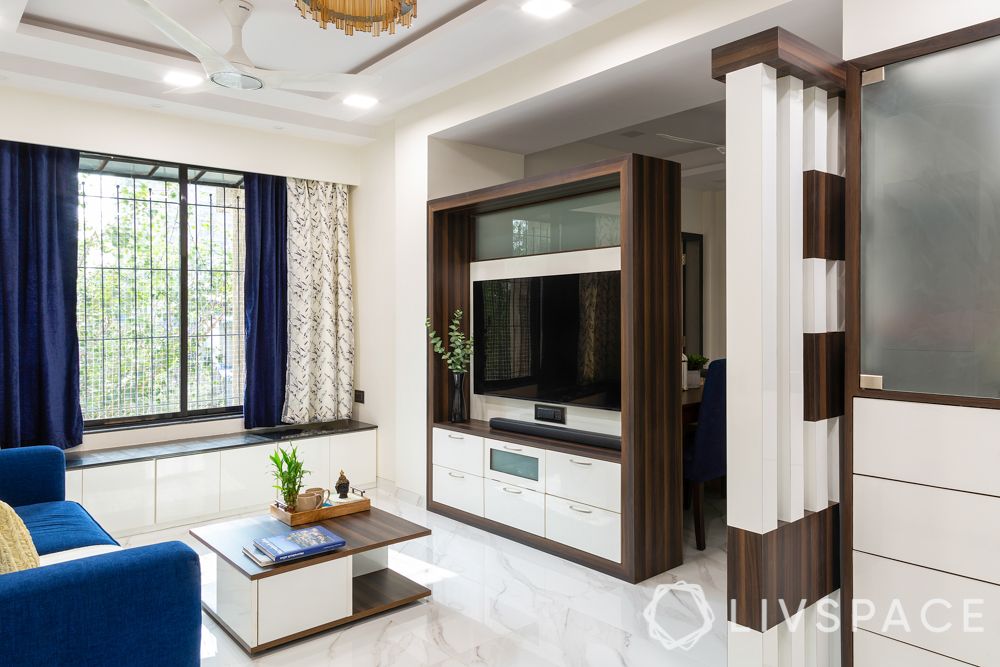 City: Mumbai
Size: 750 sq. ft.
Budget: ₹₹₹₹₹
Why we love it
We love renovations as it's amazing how a plain and boring space can be transformed into something magical! When Anuradha and her husband bought a 12-year-old apartment in Versova, they wanted a modern new look with smart utilisation of space. Our designer, Rishabh Shah, has a self-confessed love for renovations and transformed the couple's home into a head-turner!
What to look out for
Structural changes in the foyer and kitchen to create more space
Ample storage in every room
A new false ceiling was added to an existing ceiling that had multiple beams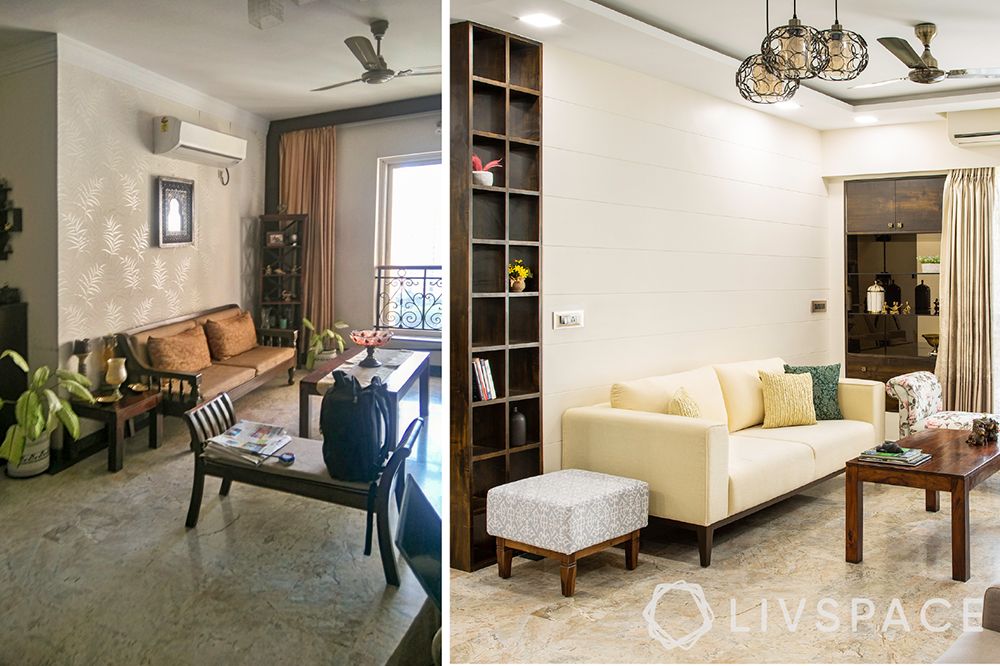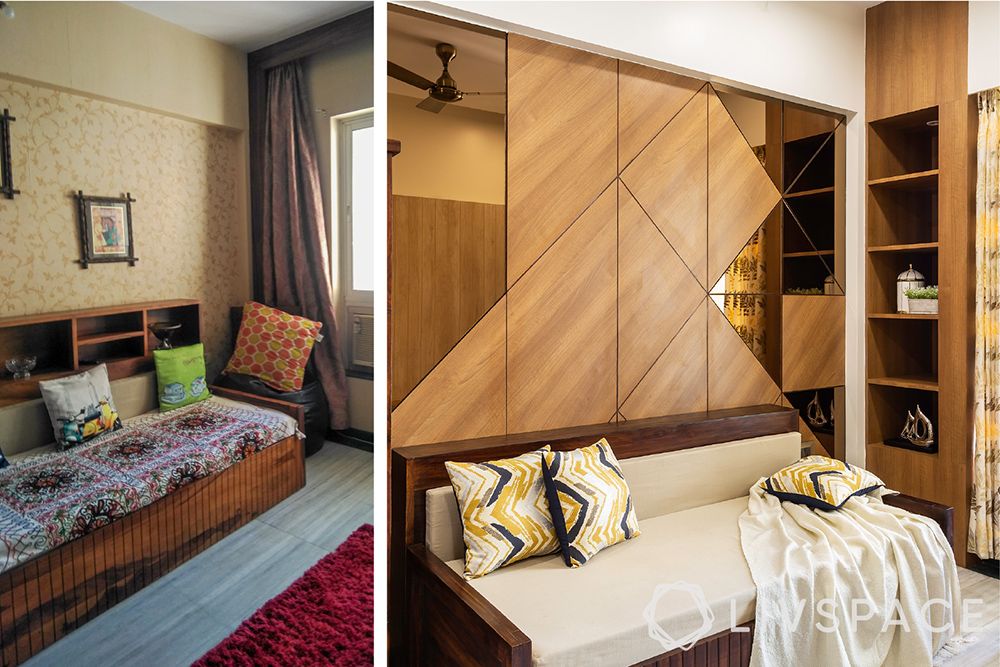 City: Mumbai
Size: 950 sq. ft.
Budget: ₹₹₹₹₹
Why we love it
The most challenging part of a renovation is to give the home a new look while also taking into account the existing aura of the space and ensuring a smooth transition between the two. Shavika and her family wanted a bright, welcoming design with a spacious layout and tons of storage. From a minimal glam living room to an Indian master bedroom, and from hidden storage to design continuity, this is amongst the best home designs that we have recently seen!
What to look out for
Storage area accommodated in the duct spaces in the rooms
Wooden laminate pattis on parts of the living room wall to bring down the cost
Wall niches in the bathrooms that provide storage space
Check out this gorgeous 4BHK in Mumbai: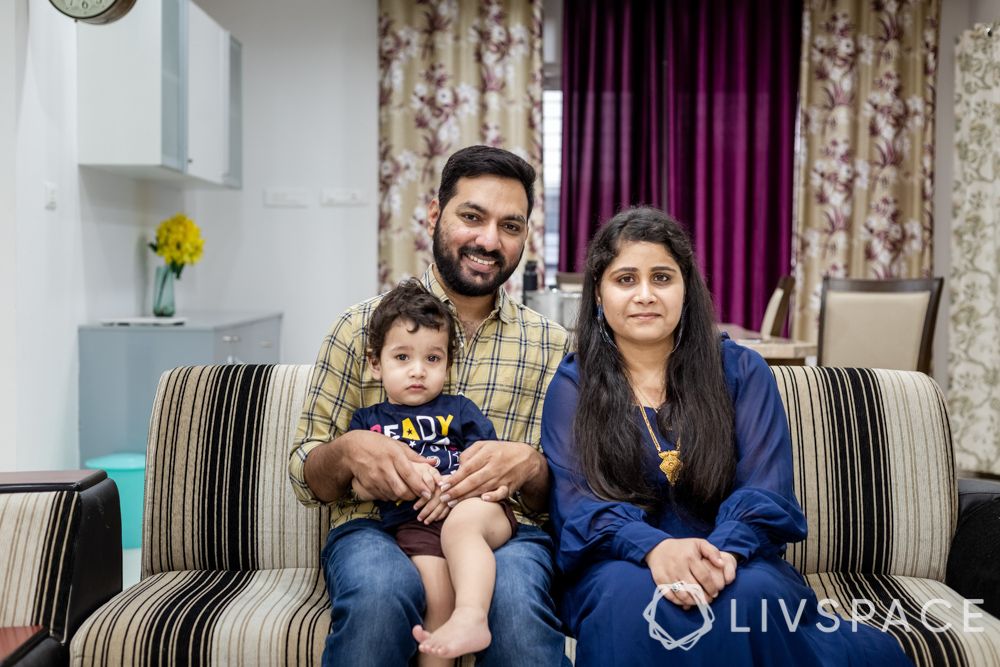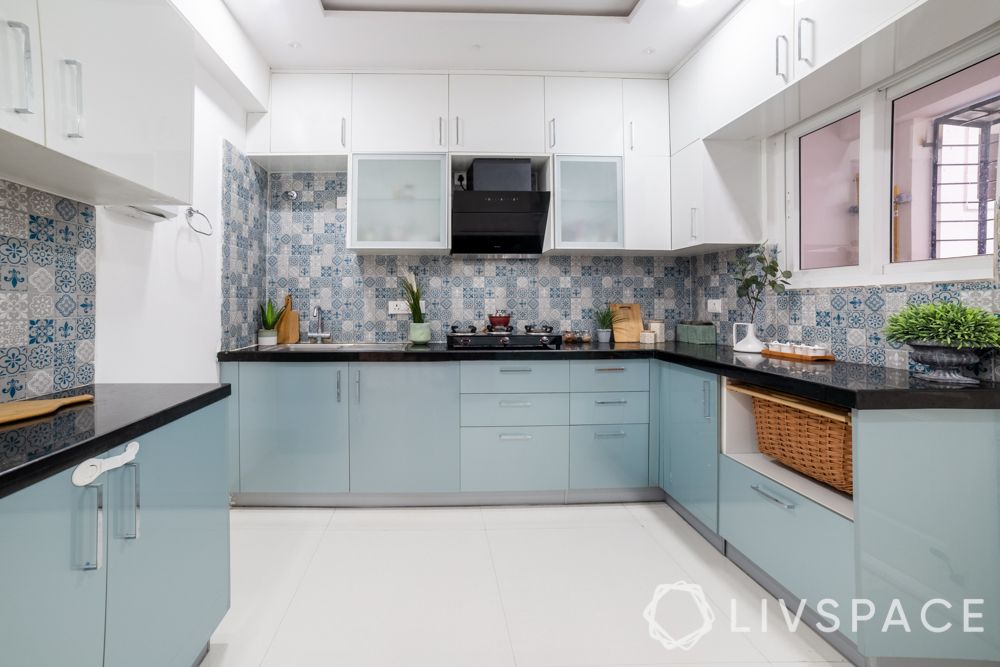 City: Hyderabad
Size: 1,896 sq. ft.
Budget: ₹₹₹₹₹
Why we love it
Often, homeowners are confused about where to start with their interior design. And our answer is to always start with the basics — the kitchen, wardrobes and storage. Nazia and Nisar had just moved into their first home in Hyderabad and wanted a simple design with ample storage, especially considering their young baby and elderly parents. Not only did we give them everything that they would need, but it was all done within their budget.
What to look out for
Extra counter in the kitchen which was added after breaking down the flooring
Hidden storage under the bay window seating
A sliding wardrobe that leaves enough space for a dresser unit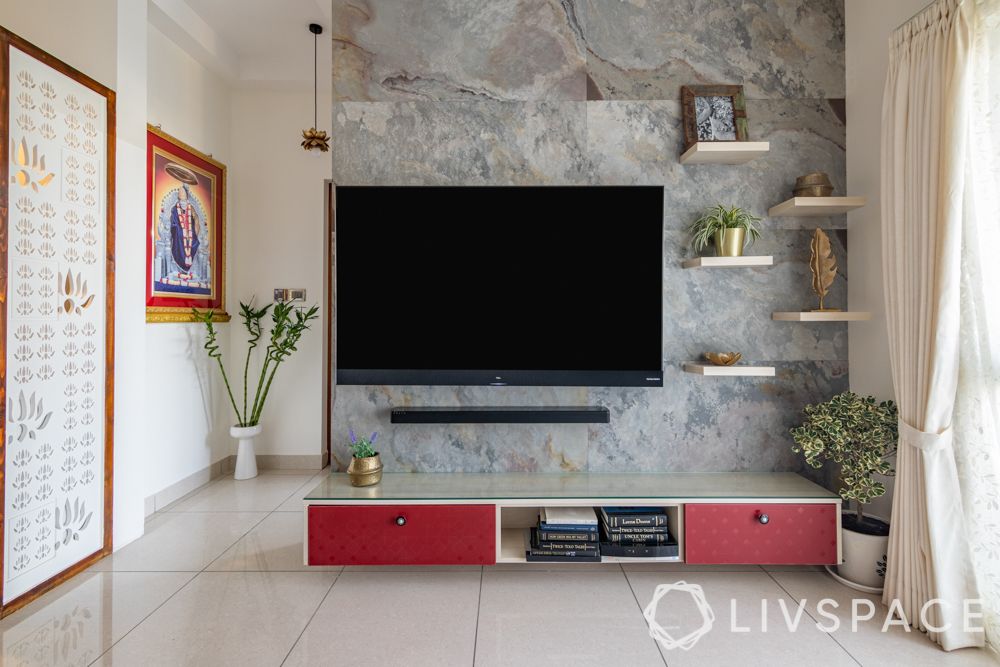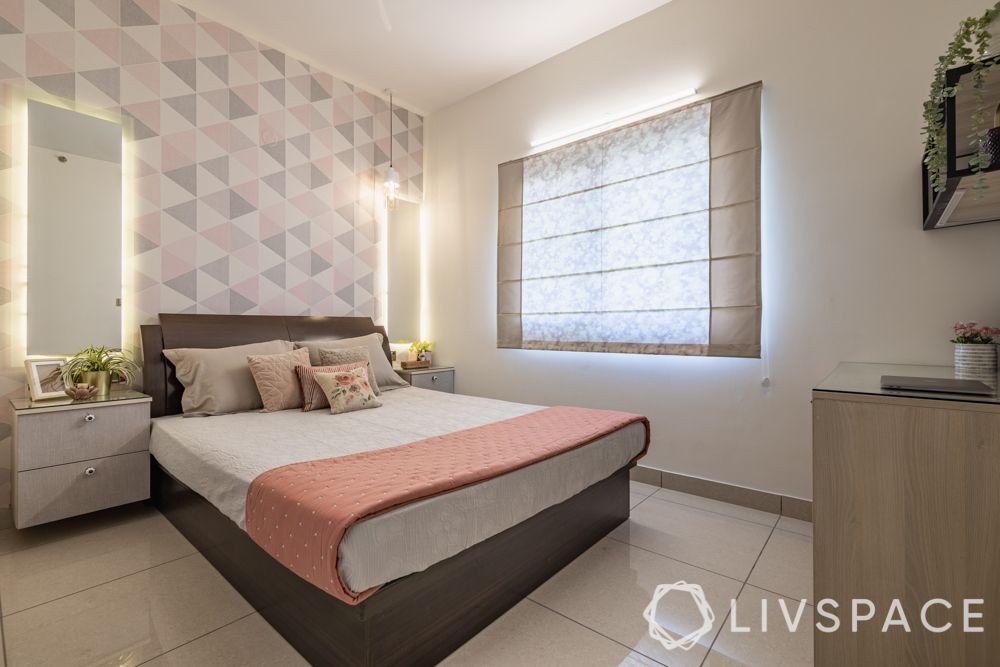 City: Bangalore
Size: 850 sq. ft.
Budget: ₹₹₹₹₹
Why we love it
Small apartments can have ample storage and still look stunning, as proved by Arun Talluri's 2BHK in Bangalore. His contemporary home is not only spacious but also has several low-cost hacks that you can steal. One of the best home designs in Bangalore, this apartment uses colours that lend it a calm and soothing ambience — one you are sure to fall in love with!
What to look out for
The wallpaper with the rose-gold T profiles that were directly embedded to cut down on cost
The stone veneer wall behind the TV unit is low cost as it was directly installed without any panelling
The onyx-tiled top for the dining table, which is an economical alternative to onyx marble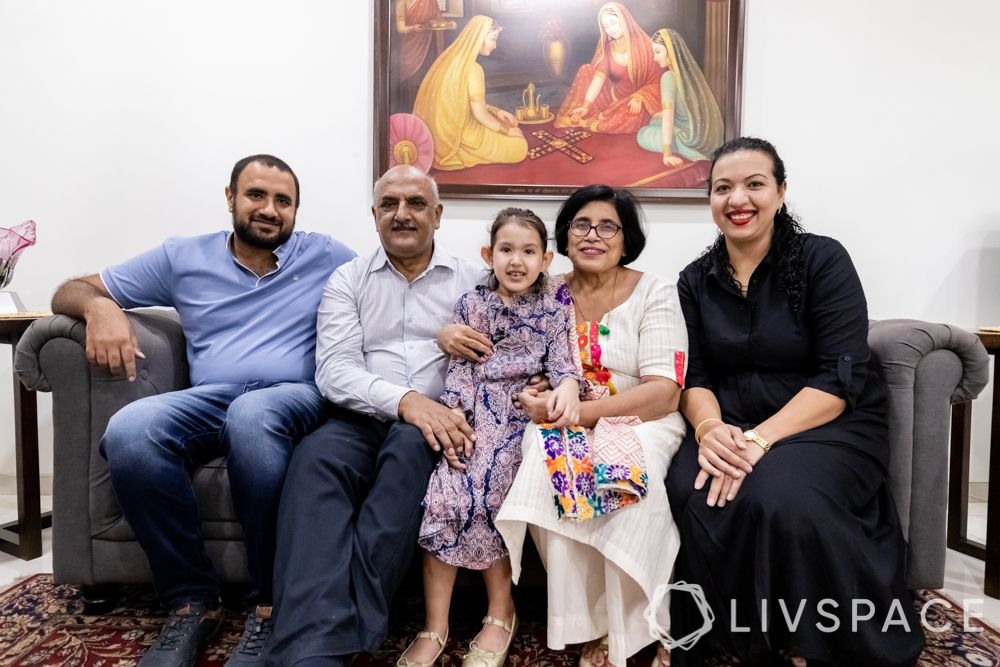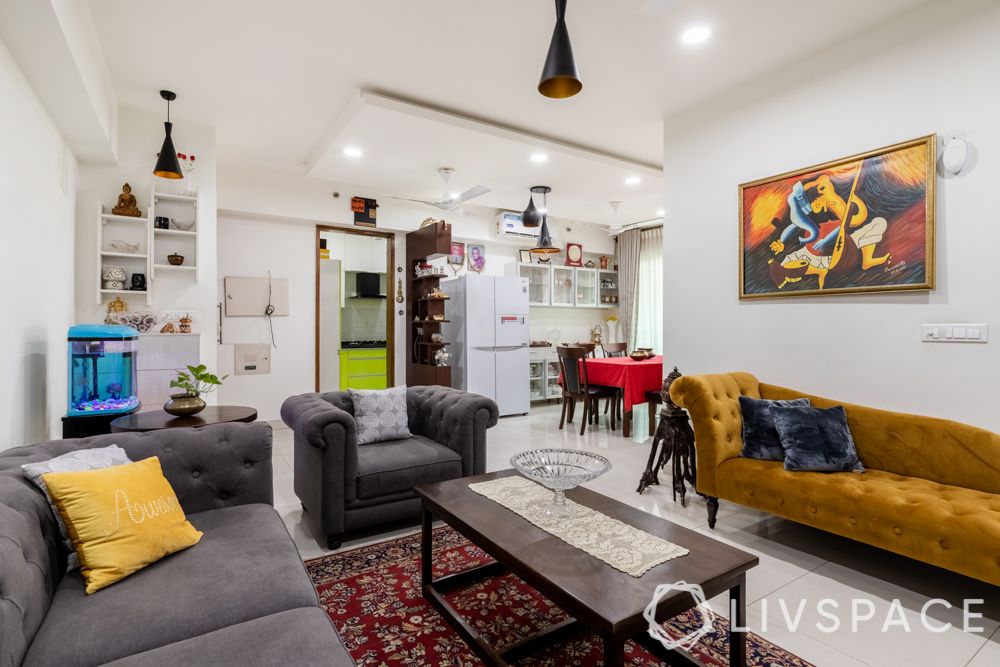 City: Gurgaon
Why we love it
How do you ensure an apartment gets one of the best house designs possible? By making sure it offers something to provide comfort to each and every family member. Surekha Sood's home, apart from being stunning, is also child- and elder-friendly. Take a tour of her home to steal some tips for yourself.
What to look out for
Multiple types of seating
Ample storage in every room
Soft and child-safe upholstery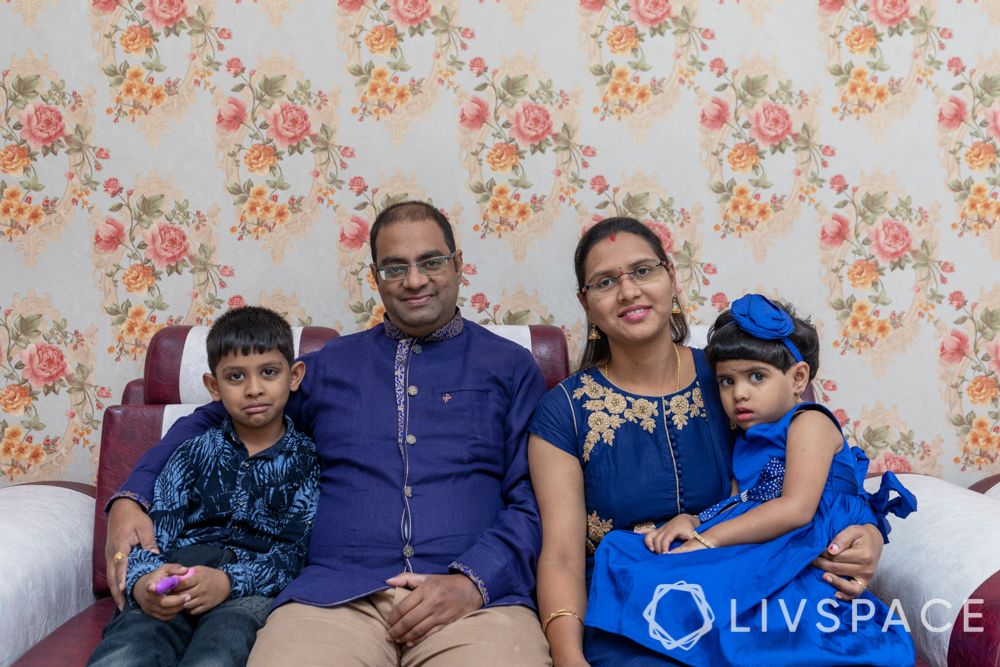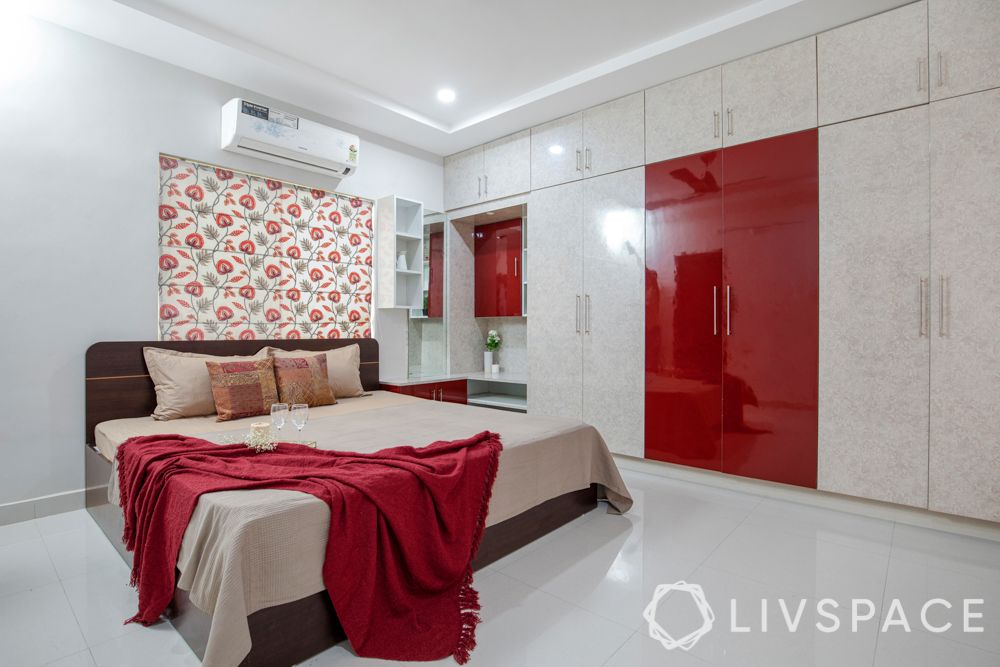 City: Hyderabad
Size: 1,430 sq. ft.
Budget: ₹₹₹₹₹
Why we love it
While everyone wants a dream home, budget constraints can put a damper on your plans. And the only way to get all your needs fulfilled without crossing the budget is to take the help of an experienced interior designer. Pradeep Kumar Konda wanted a warm and homely interior design that would be within his budget. While our modular units would have ensured the home design met his cost requirements, Pradeep's home already had several pre-existing slabs for counters which would require custom work.
What to look out for
A TV unit with a custom back panel and modular storage units
A mandir unit in the kitchen that follows vastu rules
A study unit with custom open display and modular seating
As we wrap up the year, here's to all the best home designs across different cities that made our homeowners smile!
Want to know which were the top homes of 2020? Check them here.
How Can Livspace Help You?
We hope you found our ideas useful! If you want your home to be just as beautiful as the ones you found here, then look no further. Book an online consultation with Livspace today. Delivering safe home interiors has been our No. 1 priority. Click here to find out how interiors are being delivered following all safety protocols.
Wondering how our customers feel about working with Livspace? You can check out the Livspace reviews here!
We love hearing from you! Write to us with your comments and suggestions at editor@livspace.com