What are the evergreen and latest interior design trends that are relevant in India, even today? There are five such interior design styles that have stood the test of time, thanks in part to their ability to be updated and customised. They are, namely, minimalist, Scandinavian, mid-century modern, Indian traditional and biophilic design styles. These designs continue to be extremely popular in homes these days, but they have gradually evolved over the years. You may already know how these designs adapted in the latest house design 2021. But do you know how they have transformed to be in the interior design trends 2022? Let's see what designers around the world and in India are up to then.
#1: Minimalism in Latest House Design Trends
How Minimalism Began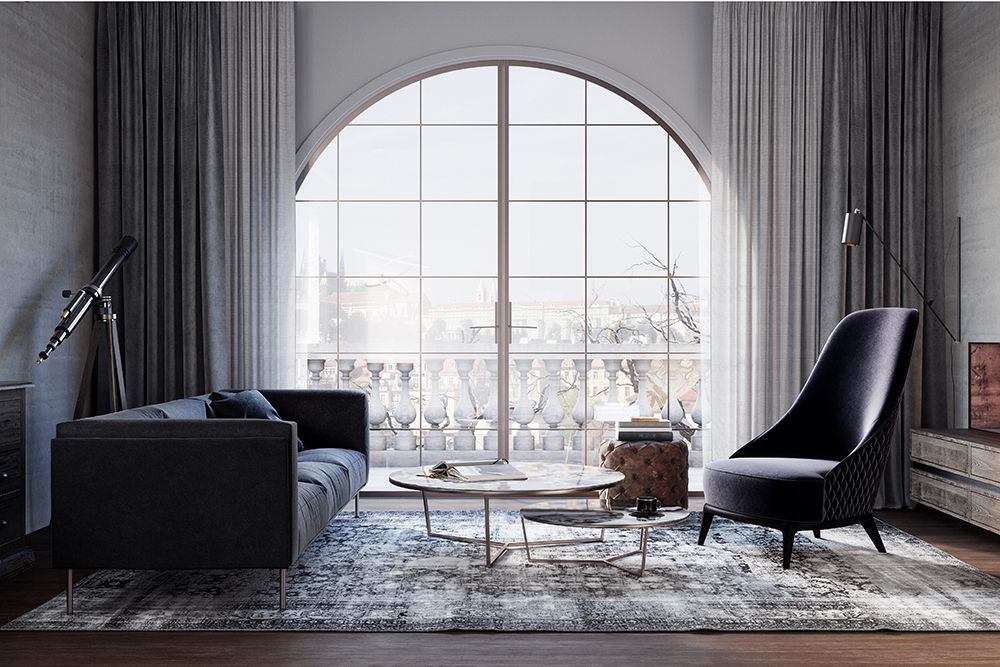 One can't exactly trace the first impacts of minimalism in the design industry but its strong influences on the modern and Scandinavian design styles are evident throughout history. In the early 1900s, minimalists rejected the idea of excess ornamentation in the highly subjective design styles of the time. They came up with the modern design style, which by nature, is minimalist. It distils form, colour, space and materials to achieve the simplest of aesthetics.
Later in the 1960s and 1970s, minimalism finally came to its own as a design movement. But that didn't contradict any borrowed principles of modern design style in minimalism we know today. The neutral colours, pared down furniture and open spaces are still as relevant as the 'less is more' movement. Well, almost as relevant. There might be a rather bold visual change since the latest house designs in 2021.
How Minimalist House Design Has Evolved
The trending interior design shift seems to be selective when it comes to the principles of minimalist design. When it came to the latest house design 2021, the bias allowed one to take the rule of omitting ornamentation lightly. And now when it comes to interior design trends 2022, the trend pardons you on ditching the monochromatic colour palette for a personalised one.
The Relaxed/Ornamental Minimalism: Latest House Design 2021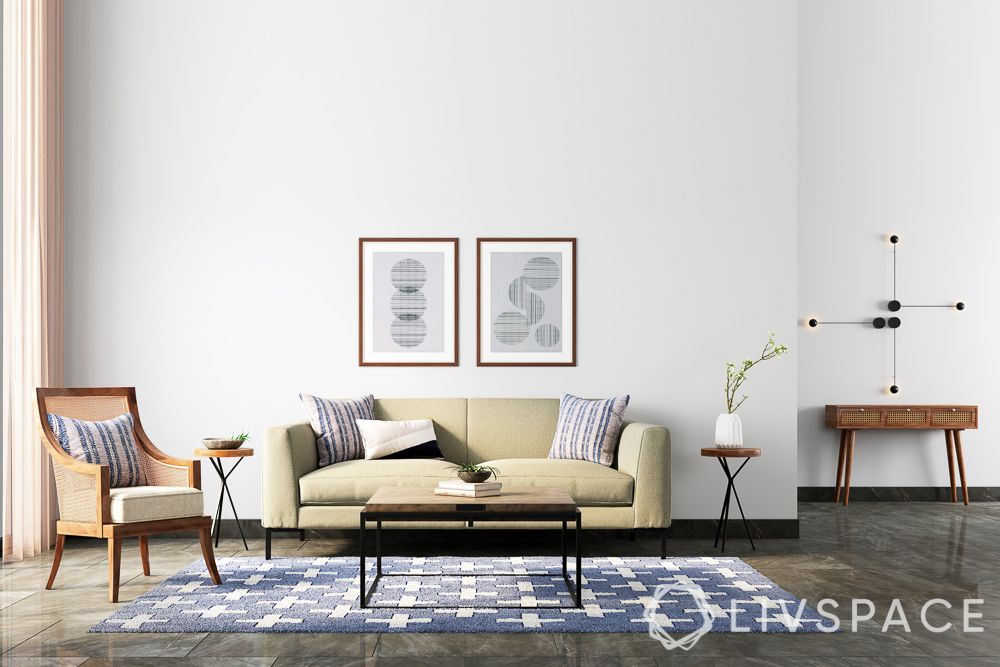 While people agree with the 'less is more' philosophy of the minimalist movement, they also sometimes find it less fulfilling. This is because even though minimalism emphasises the emotional value of space, it doesn't necessarily heed the emotional need of personalising your interiors. Hence, the list of latest house design 2021 observed a wilful trend of lean ornamentation in minimalist designs.
The Individualised Minimalism: Interior Design Trends 2022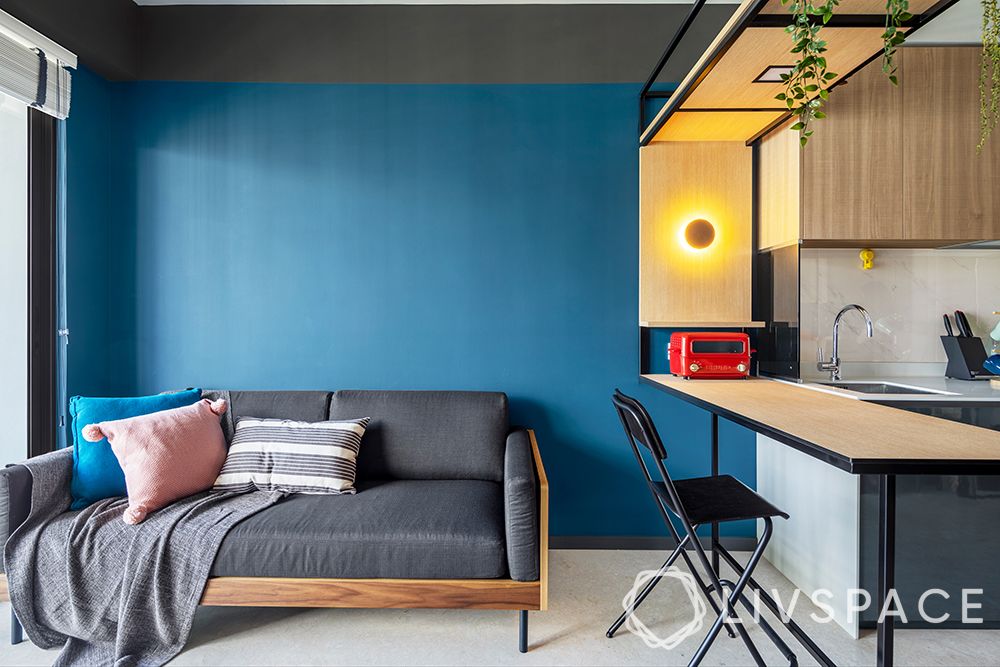 The interior design trends of 2022 exhibit an even bolder change in the minimalist design style. That is to use experimental colour palettes instead of ornamenting the interiors. The colours in your room play an important role in regulating your mood indoors. And since people these days genuinely believe in personalising their home interiors, it was about time that the minimalists considered the power of colour.
How it Began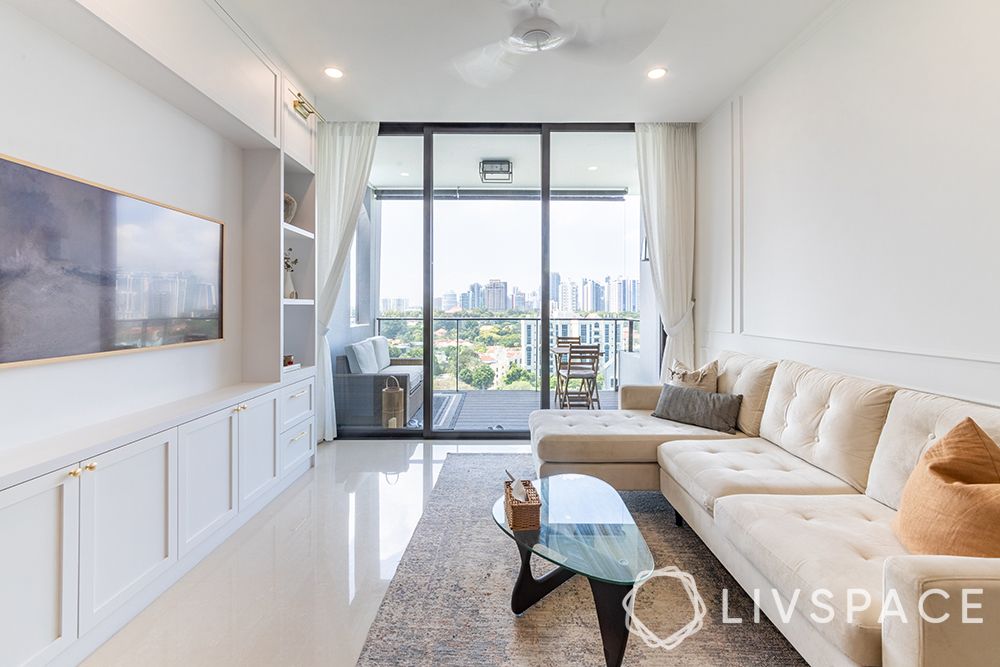 To understand Scandinavian interiors, you must first understand that it originated from countries like Denmark and Sweden. These Nordic countries receive less sunlight and as such, homeowners learned to optimise their indoors accordingly. They use swathes of white to reflect more light inside, wood and stone for natural textures, and they keep to a minimal and open layout. In the early 1900s this design style inspired the modern interior design due to its minimal aesthetics, neutral colour palette and natural textures. In the early 2000s the style regained popularity because all its attributes promoted sustainability. Let's see how it has come to be in recent years.
How Scandinavian House Design Has Evolved
The Maximalist Scandinavian Style: Latest House Design 2021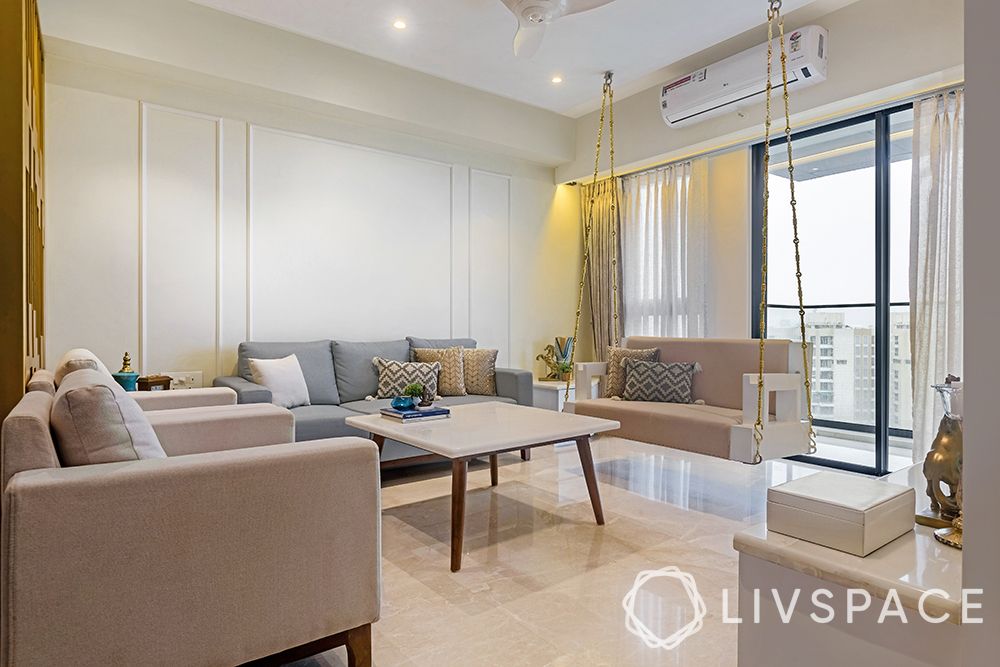 Just as the minimalist design style was embellished in 2021, the Scandinavian style was similarly maximised. Although this shift capitalised on added comfort, it also refused the minimalism of the authentic style. Since the other aesthetics were kept true, the style wasn't entirely diluted and was easily recognisable in the trends of latest house design 2021.
The Bohemian Scandinavian Style: Interior Design Trends 2022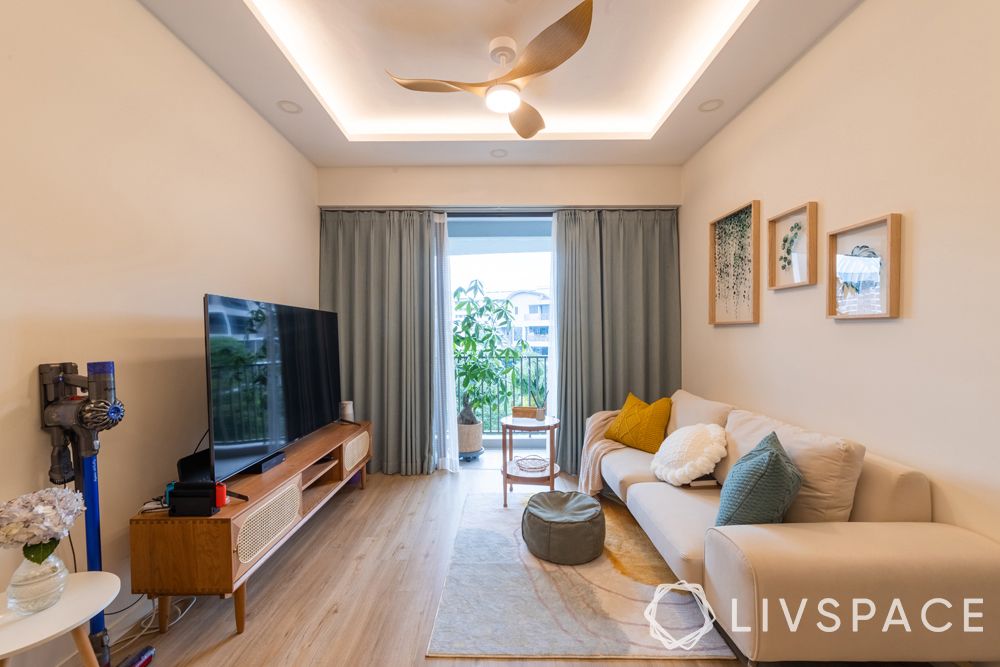 Nowadays it is hard to find any interior aesthetic that is authentic to a single design style. Instead, there is always a mix and match of elements from various styles. It is quite natural how Scandinavian style is romanticised with the softness of the bohemian style to create this look. It is not just physically comfortable, but also emotionally uplifting. The newly married styles promote wellness as well as contentment. They also convey the prospects of bohemian prints and colours in the new design which is exciting to say the least.
#3: Mid-Century Modern Style with Latest Interior Design Trends
How it Began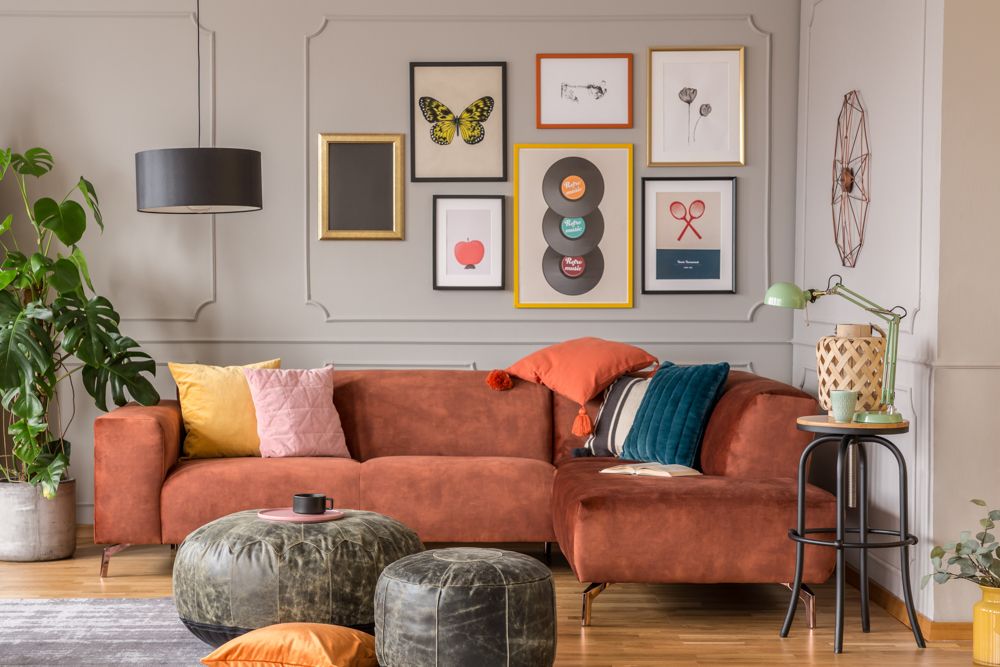 Like its name suggests, the mid-century modern style originated around the middle of the 20th century. The design style combines clean lines and practical designs, with an emphasis on practicality. Vibrant Hollywood colours like sage green, sea blue, bright fall oranges and yellows, deep clay reds are popular with this look. Something for the fans of the popular TV series 'Mad Men'.
How Mid-Century Modern House Design Has Evolved
The Bohemian Mid-Century Modern Style: Latest House Design 2021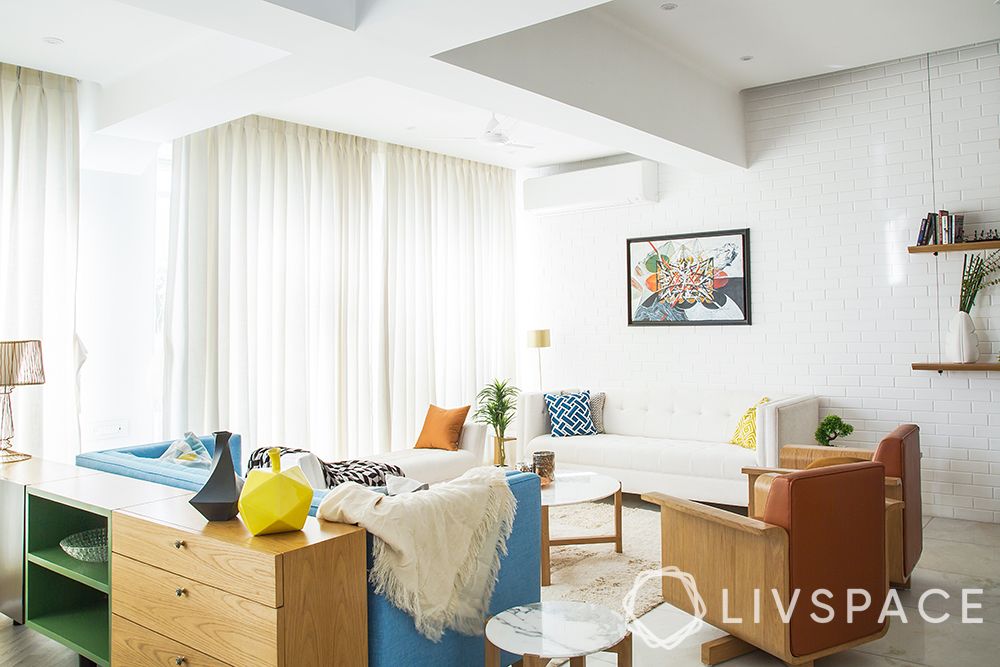 The interior design trends of 2021 produced another symbiotic style with colour schemes of bohemian and sleek furniture of mid-century modern. This meant you could have sofas and chairs that are sleek and have clean, straight lines, but you make them look cosy using bohemian soft furnishings. There is absolutely no reason why you can't still have this in 2022, but this year has something more in store for this mid-20th century design. Keep reading to catch on with the latest interior design trends.
The Eclectic Mid-Century Modern Style: Interior Design Trends 2022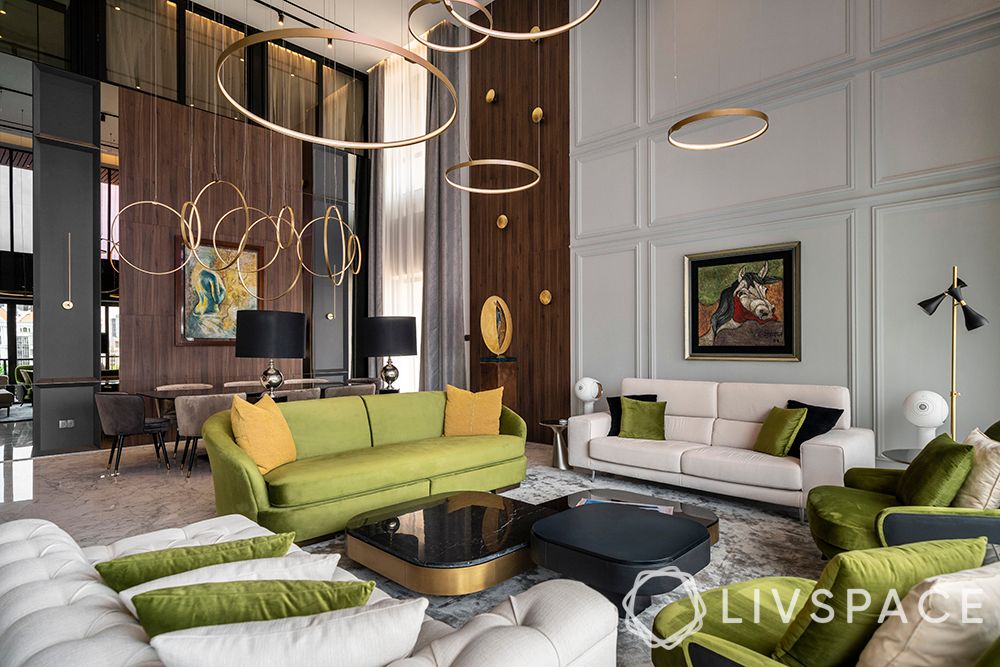 Honestly, with the colours and the clean straight lines of the mid-century modern design, no wonder interior designers opted for the obvious mix of metallic elements. This adds a certain elegance and luxuriousness to the design. This mid-20th century style welcomes the mix of man-made and natural materials, as well as indoor and outdoor furniture. Thus, it was easy to fuse its elements with eclectic ones.
#4: Indian Traditional Style in Latest Interior Design Trends
How it Began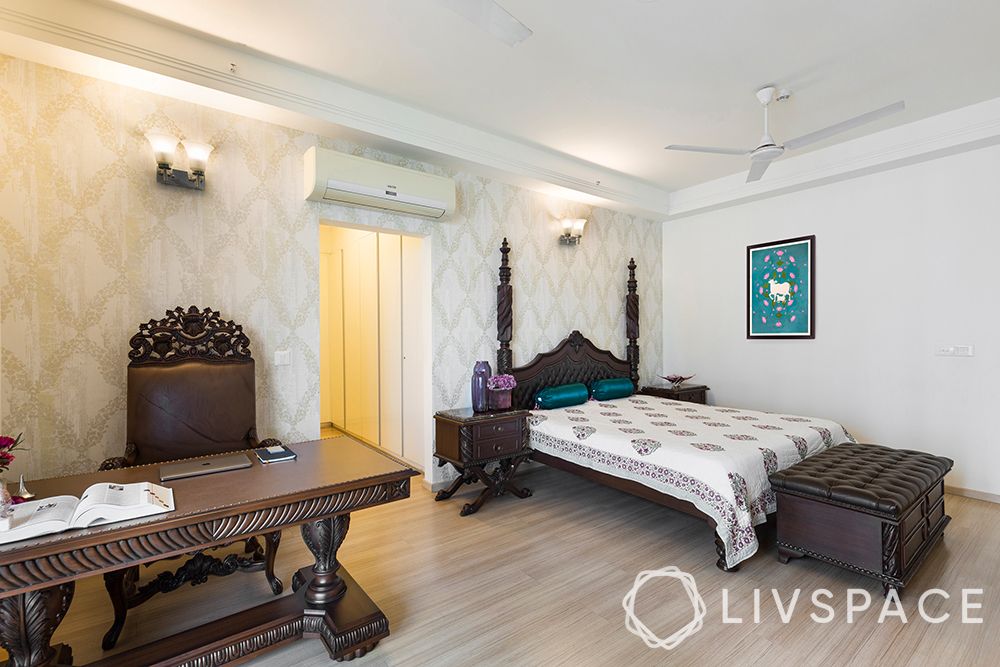 In India, given the diversity of our terrain, climate and culture, the traditional architecture and interior design styles vary from place to place. But there's still the running theme of using carved wood and stone in our homes. In the olden times, the carved wood was used extensively and for all furniture. These days, wood is still used indoors, albeit in simpler ways. But these old carved and embellished furniture pieces have made it back in the latest interior design trends.
How Indian Traditional Interior Design Has Evolved
The Customised Traditional Elements: Latest House Design 2021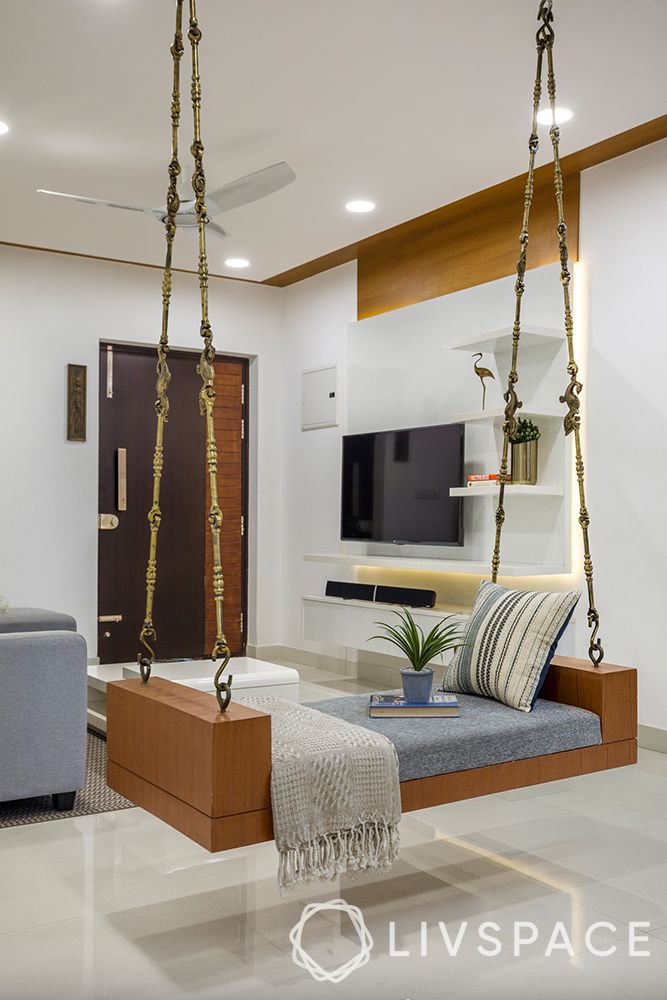 In recent years, many vernacular furniture designs have been revived and re-introduced into our homes; mostly by customising them for modern tastes. So trends in the latest house design 2021 indicated the rise in these customised nostalgic pieces. Even our pooja room units, with their intricately cut doors, showcase our cultural roots while prompting modernity.
The Authentic Traditional Elements: Interior Design Trends 2022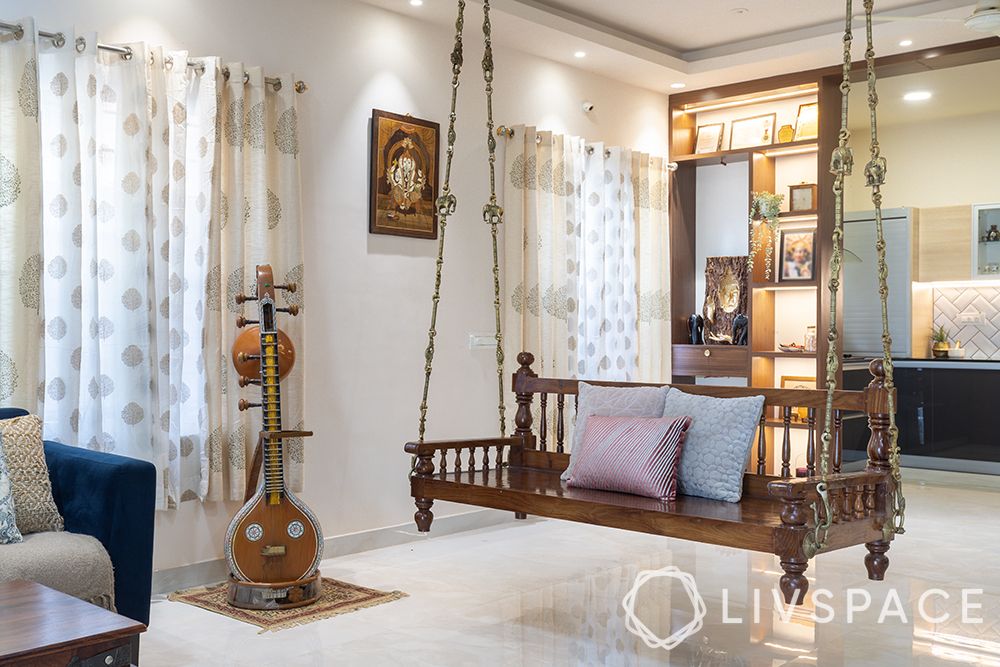 With people learning to value their roots, families, friends, homes, lifestyles, climate, and sustainability. Latest interior design trends in 2022 are keeping true to the course and reviving old, sustainable things. The availability of carved, designer wooden trims that are light, has enabled the designers to make use of them in various furniture in home interiors.
#5: Latest Biophilic House Design Trends
How it Began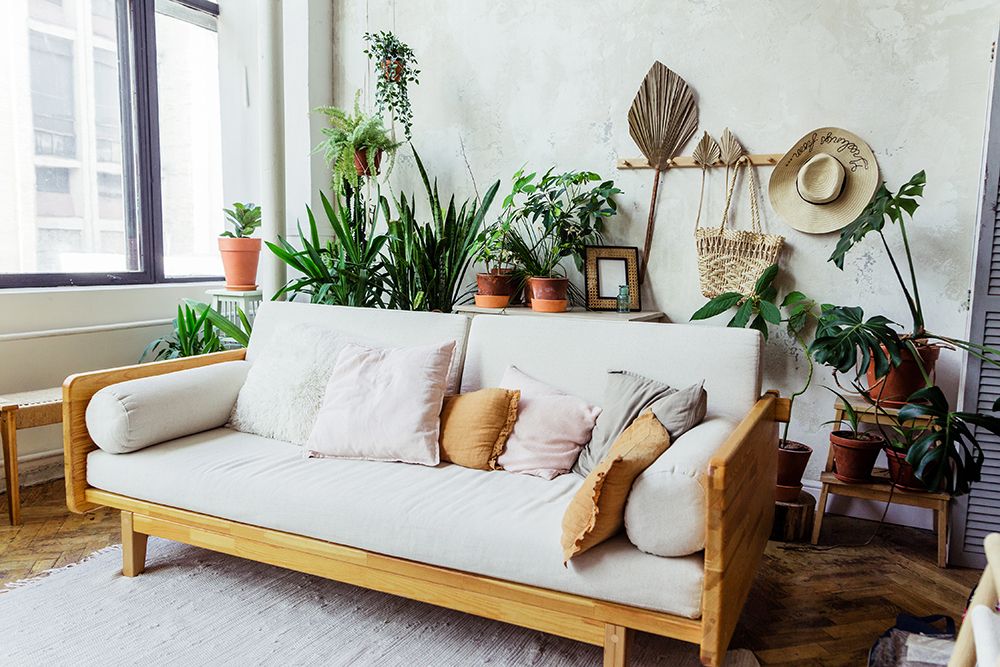 The philosophy behind this interior design trend from the 1980s is to connect its inhabitants with nature. It was first conceptualised by the renowned biologist, Edward O. Nilson in his book Biophilia. He talks about how humans have the tendency to want to stay connected to nature and how bringing natural elements inside your house can make you happier. These elements include natural light, ventilation, colours, materials and vegetation.
How Biophilic House Design Trends Have Evolved
The Limited Biophilia in Latest House Design 2021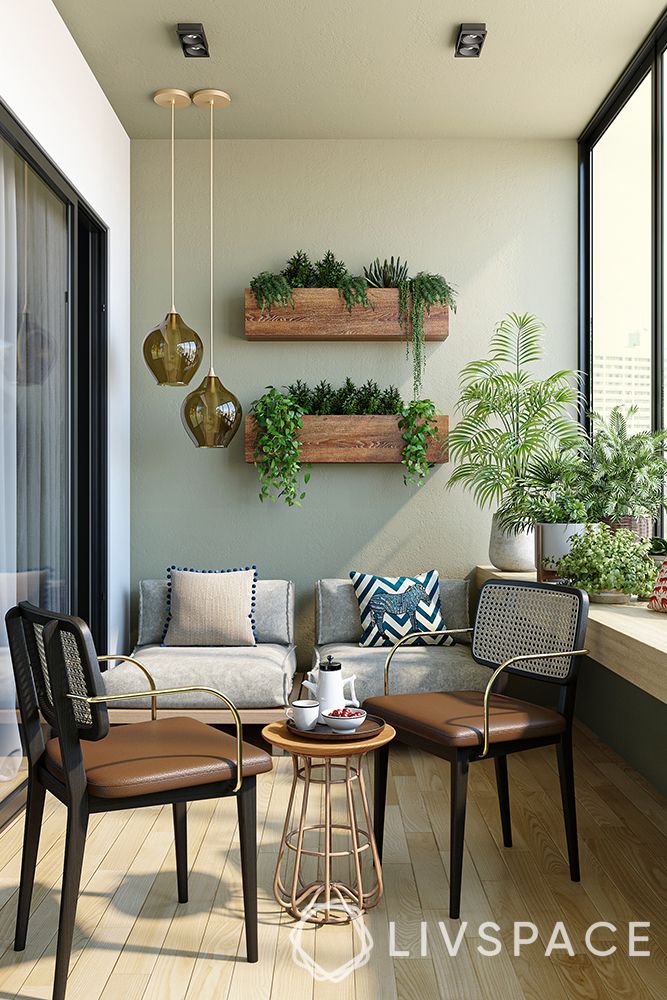 Biophilia in the latest house designs of 2021 was a result of the lifestyle shift where people started enjoying gardening and finding it therapeutic. This meant they would get planters to pot and propagate plants in the house. Apart from good lighting and ventilation, there were natural textures around the house to make them feel closer to nature even when they're at home. But this was limited to the interest in the hobby. Read on to see how the trend has more purpose in 2022.
The Sustainable Biophilia in Latest Interior Design Trends 2022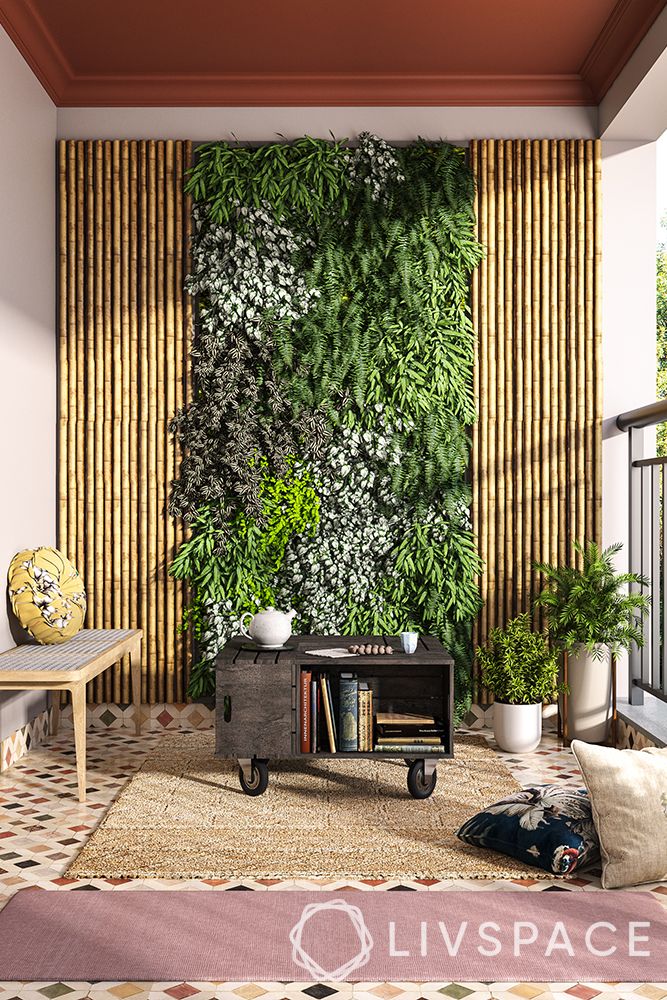 In 2022, there are sustainable ways to use natural elements in the house to promote the health and sustainability of the design. This trending interior design also encourages the use of indigenous plant species that are low maintenance. It recommends that we understand the plant and then place it in the appropriate spot for it to receive its needs sustainably, without wasting resources. This year, biophilic interiors are a hybrid solution, they promote human well-being as well as a green building environment.
---
We hope this article has helped you see how the latest interior design trends are shaping the design industry and in doing just that, shaping our lives. Read Top 7 Interior Design Trends of 2022 by Industry Experts to educate yourself more on the topic.
How Can Livspace Help You?
We hope you found our ideas useful! If you want beautiful interiors for your home, then look no further. Book an online consultation with Livspace today.
Send in your comments and suggestions to editor@livspace.com