Its the fag end of the year so we must begin at the beginning. The year that went by was by no means an ordinary year. It is the year we stayed home, contemplated and adjusted to a never before lifestyle. And our homes adapted to our "new normal' too. Hence, the interiors design trends that defined this year take on a special importance. These are trends that will continue to rule to the roost in coming years as they evolve out of need rather than an arbitrary sense of style. We have curated the most notable ones from the best of Livspace homes 2020. So let's dive right in!
#1: Minimal home offices are an interiors design trend now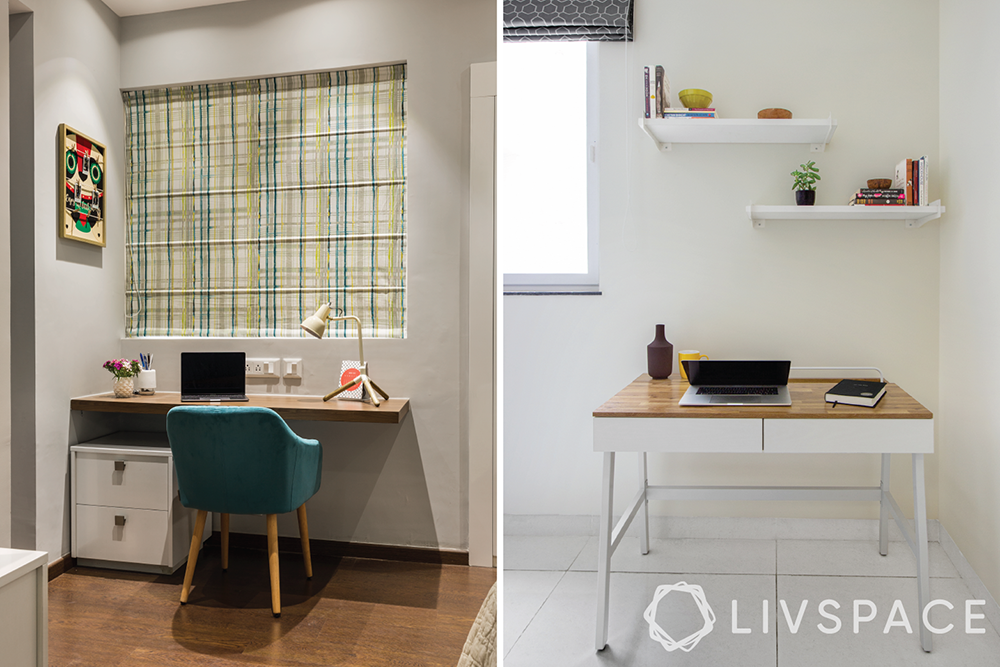 If the best of Livspace homes 2020 have one thing in common, then it would definitely be home offices. Afterall, most of us had to work from home this year, and very soon we realised the virtue of having a dedicated workstation. Moreover, as the workstations were usually put together in a hurry into homes that did not originally account for them, most of them are pretty basic. A desk (often wall-mounted) with a back-friendly chair and drawers for storage. Table lamps are essential accessories that go with home offices.
Get all the deets you need on home offices here.
Designer Tip: Place your workstation by a window or close to one. There is nothing like natural light to lift your spirits, thereby increasing your productivity.
#2: Biophilic design (plants as part of decor)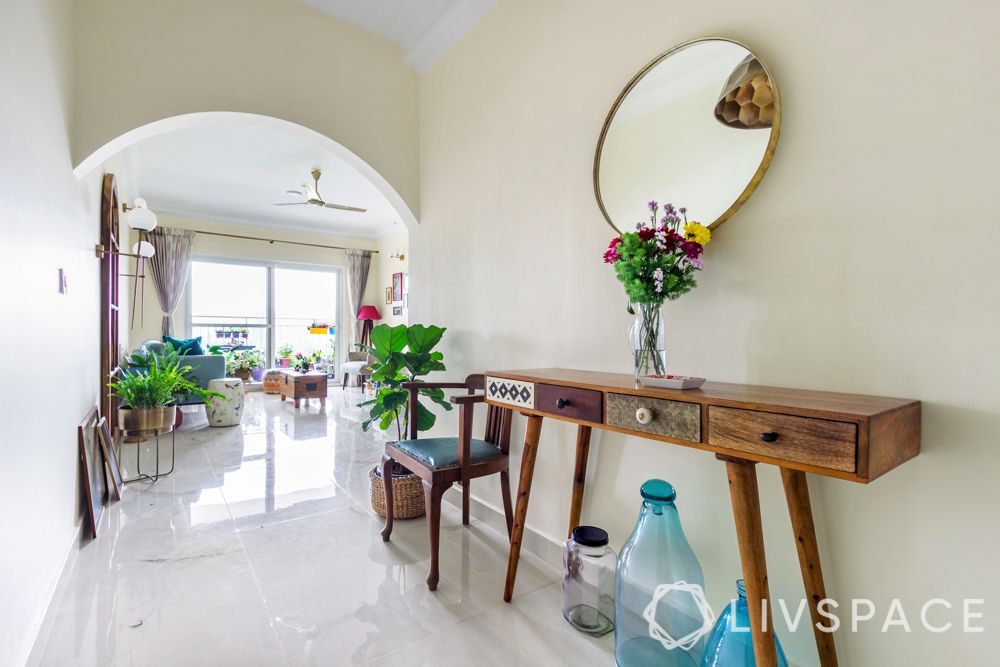 Biophilic design is simply about using plants as design elements. This is different from bohemian design where plants are decor items. In biophilic design, plants are an integral part of the design; your interiors design is planned around the houseplants. This type of design is a natural urge for us to bring a little bit of outdoors inside our homes as we can't really step outside. It is no wonder then that the best of Livspace homes 2020 have a smattering of greens.
Don't forget to check out what plants actually grow indoors without any hassles.
Designer Tip: Invest in good looking planters made of copper, rattan and ceramic. DIY plants made out of empty bottles or cans are also a rage and they will continue to be in 2021.
#3: Extended kitchen storage with tall units & wicker baskets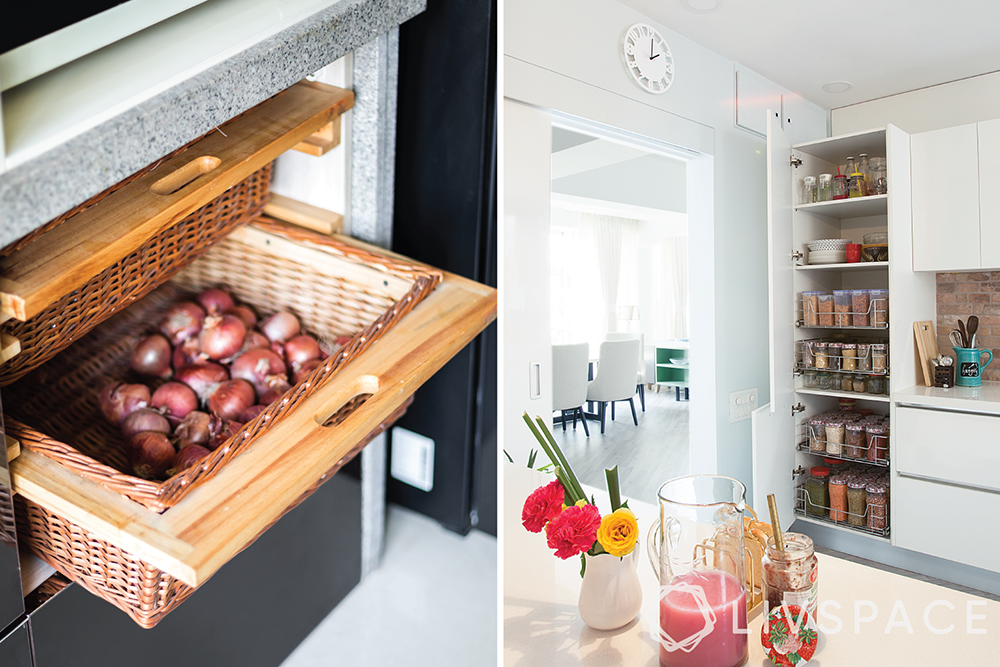 Our daily trips to the local grocery store were rudely cut short by the arrival of the COVID pandemic and the lockdown that followed. Even if we could step out for groceries, stepping out meant a thorough round of sanitisation. Hence, stocking up on groceries in bulk was the only feasible option. Naturally the best of Livspace homes in 2020 have kitchens with extended storage. This storage includes tall cabinets to fit in groceries with a longer shelf life. Wicker baskets have become a must to keep perishable items like vegetables in a well-ventilated way.
You can brush up your grocery organisation skills here.
Designer Tip: It makes sense to have a tall unit fitted with a panty pull-out accessory as it makes the storage space more accessible.
#4: Shades of classic blue in decor & lighting in interiors design
2020 started on a rather serene note with the Pantone colour of the year the timeless classic blue. And it is just as comfortable as a pair of well worn denims. So this rather calming colour made its way into cosy bedrooms and vibrant living rooms. We particularly loved the way it was used in lighting as well!
Check out various other ways to use the Pantone blue in your interiors design here.
Designer Tip: While the Pantone colour for 2021 will change, the classic blue is a shade that will never go out of fashion. So don't hesitate to use this colour in your home furnishings if it strikes a chord with you.

#5: Neo deco curves are trending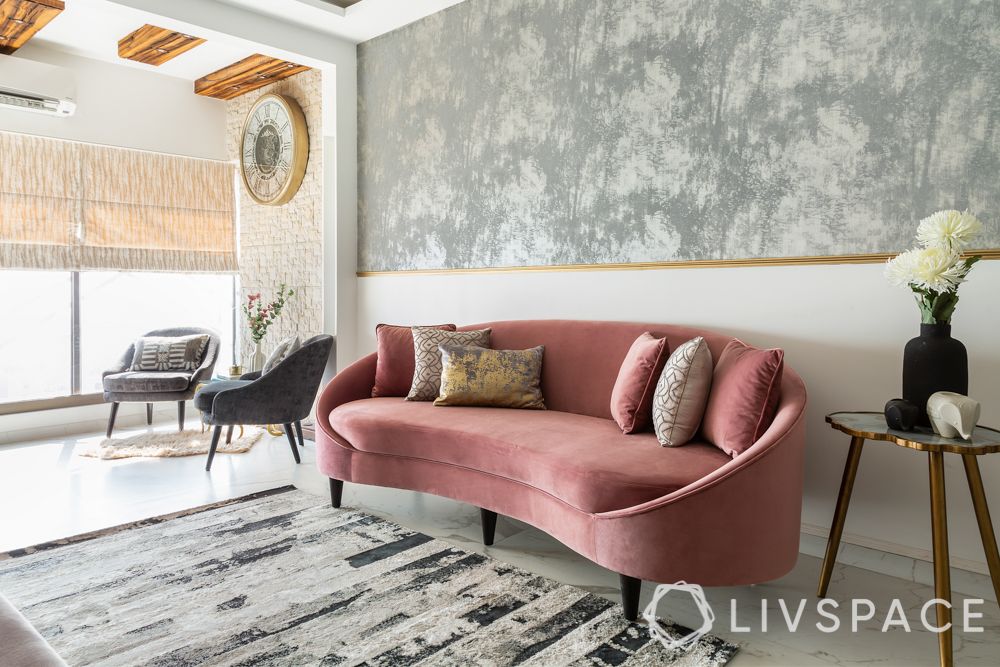 By the middle of 2020, a new interior design trend began to emerge and designers termed it as 'new deco'. It included rounded shapes, architectural breaks like arches and typical art deco patterns like sunbursts. This style is essentially an extraction of the iconic art deco style. It borrows only the forms that we see in this 1920s and 30s style.
Designer Tip: Don't be afraid to mix it up! Rounded sofas and round backed chairs can be used alongside furniture that is more angular or adheres to straight lines. You can also add these shapes with rounded cushions or rugs.
#6: New Types of Wall Trims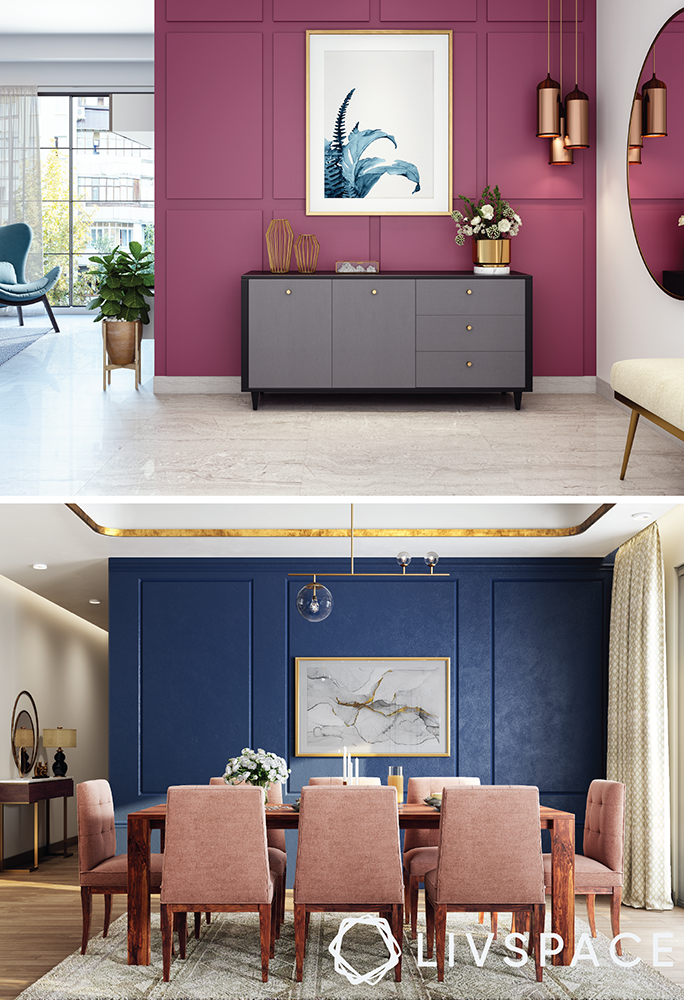 Trims are not exactly a new phenomenon in wall design. However, the best Livspace homes 2020 showed us how to use them differently. Many of our designers this year chose to use reverse trims, which memes having grooves on the walls instead of moulding on them. Another interesting pattern that came to light was the batten and board trims that made an accent wall highly textured and geometric.
Design Tip: Metallic lights, particularly copper ones, look great against the backdrop of wall trims.
#7: Industrial lights for interiors design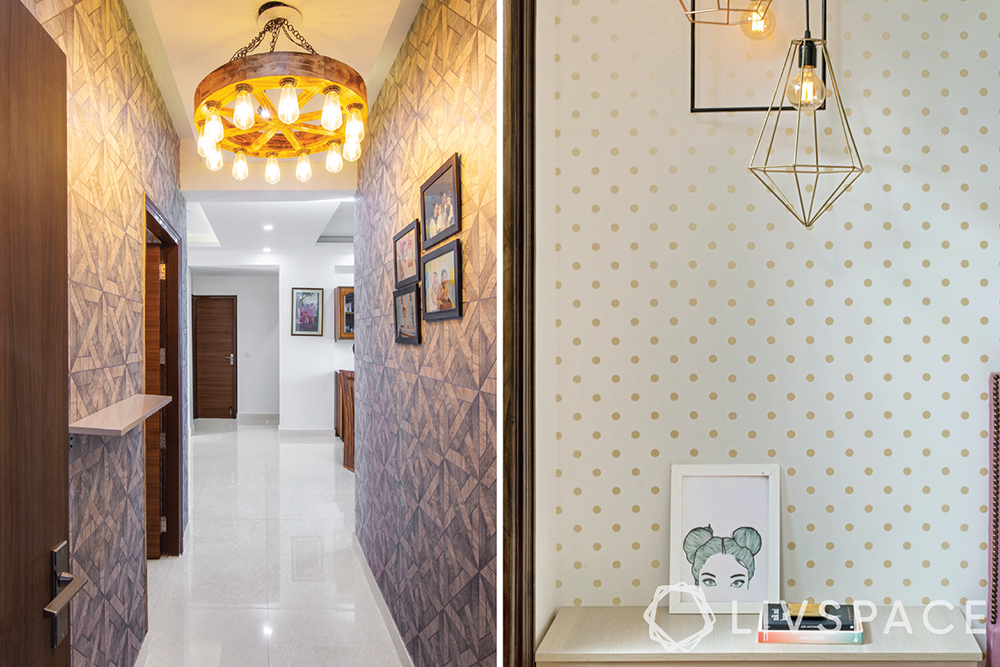 restaurants and pubs. What seems to be most popular with our Livspace homeowners is industrial lights. Behold the classic wagon wheel chandelier that adds such an instant touch of rustic charm to any home. Also note the black metal frames holding naked bulbs too that are quite popular.
Explore more industrial light designs here.
Designer Tip: Pair industrial lights with other rugged elements like distressed finishes and brick walls.
#8: Panelled & painted accent walls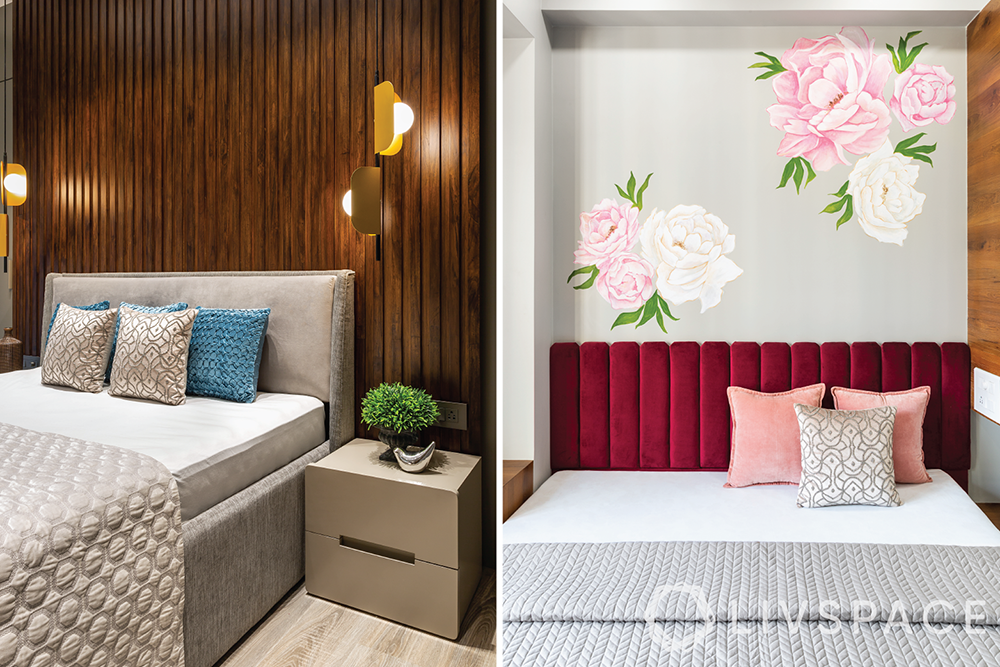 There are many ways to create visual drama on an accent wall. When we surveyed the best of Livspace homes 2020, panelling seemed to be the preferred way this year. Whether it is the classic deep wooden panelling or contemporary fabric, panels are the clear winners this year.
You might want to look at some of our favourite panelled walls here.
Designer Tip: Acoustic panelling that cuts out unnecessary sound is also an option in this regard.
#9: Balcony decor is defining interiors design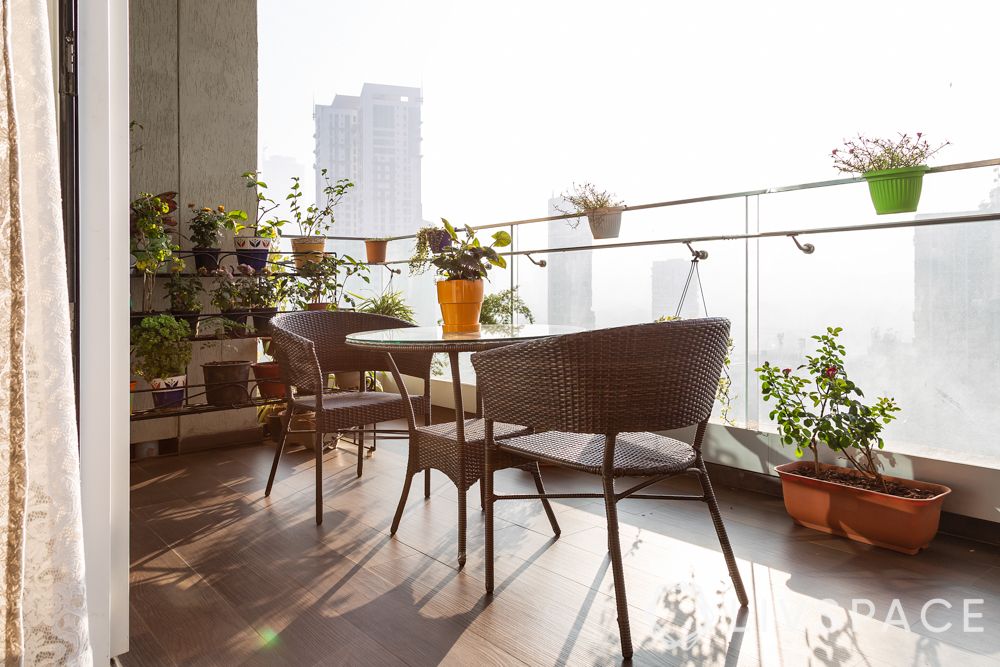 We finally realised the value of outdoor spaces, no matter how small, during this lockdown year. And as they are worth their weight in gold, we must decorate them right. Wicker and rattan cane furniture for balconies and terraces is the way to go in the coming season. Also, no outdoor space is really complete without plants.
Designer Tip: Light up your outdoor spaces with fairy lights or other types of ambient lighting so that you can enjoy a cuppa or a drink here post sunset.
#10: Fitness corners for the motivated and the lazy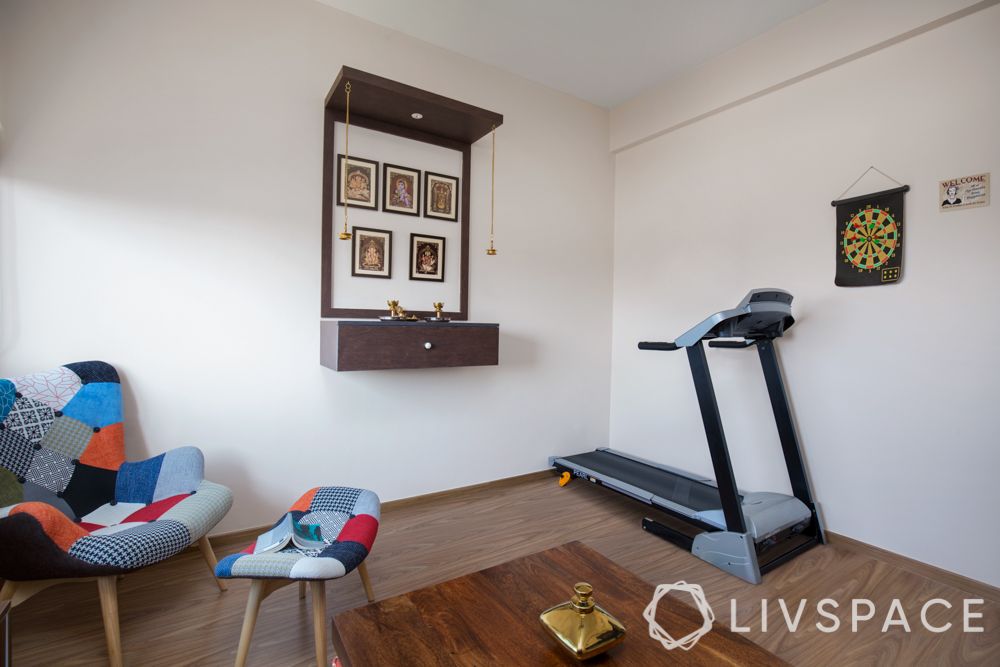 This is the year when all our gym memberships ran out and we were stuck at home, but even as we watched our gym memberships run out, the flab that was piling on our waistlines was more of a concern. Hence, home gyms/fitness corners are a thing now not just for fitness enthusiasts but also the lazy lot.
Get detailed inputs on how to set up a home gym based on your usage from our friends at Cult Fitness here.
If you enjoyed reading about the trends that shaped the best of Livspace home 2020, also check out which were our Top 10 Homes This Year.
Send in your comments and suggestions.