Industrial design is marked by raw edges and rustic finishes. When it comes to industrial lighting ideas, they typically include naked bulbs, exposed ducts and ropes. Apart from adding a quirk factor to the interiors, these lights ensure that your home has an edgy vibe.
Here are some of the trendiest industrial looking light fixtures picked from our favourite #LivspaceHomes to inspire you.
Industrial Lighting Ideas #1: Wagon Wheel Chandelier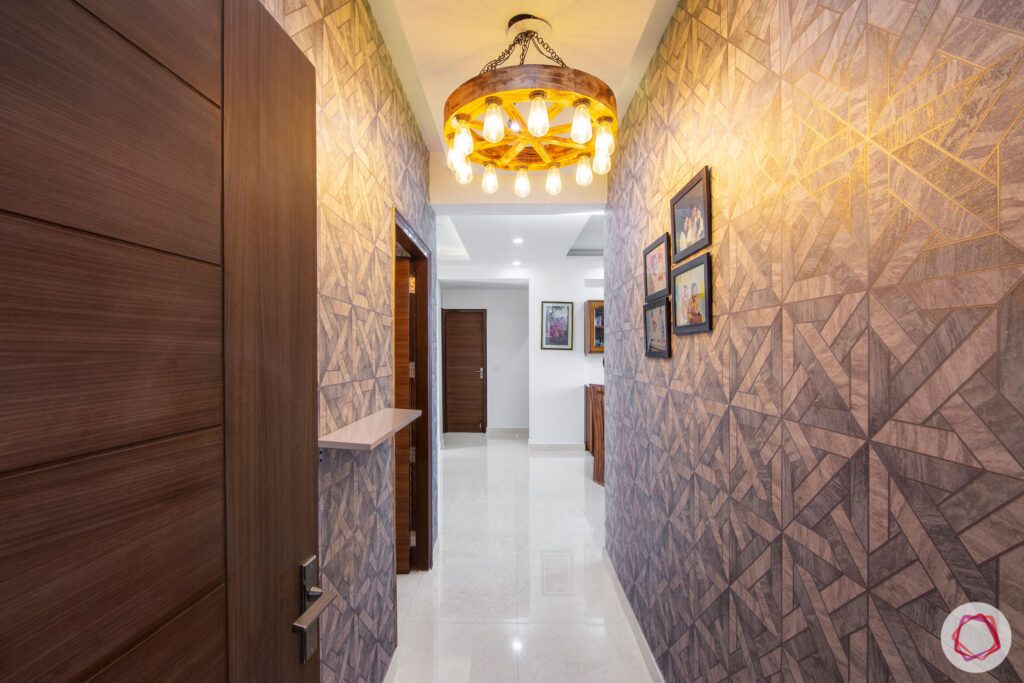 The exposed bulbs and wood tones in this wagon wheel chandelier perfectly complement the patterned wallpaper. Mounting one of these industrial looking light fixtures on a thick wooden base can lend structural integrity and symmetry to a chunky fixture in a narrow space.
Industrial Lighting Ideas #2: Plumbing Pipe Wall Sconces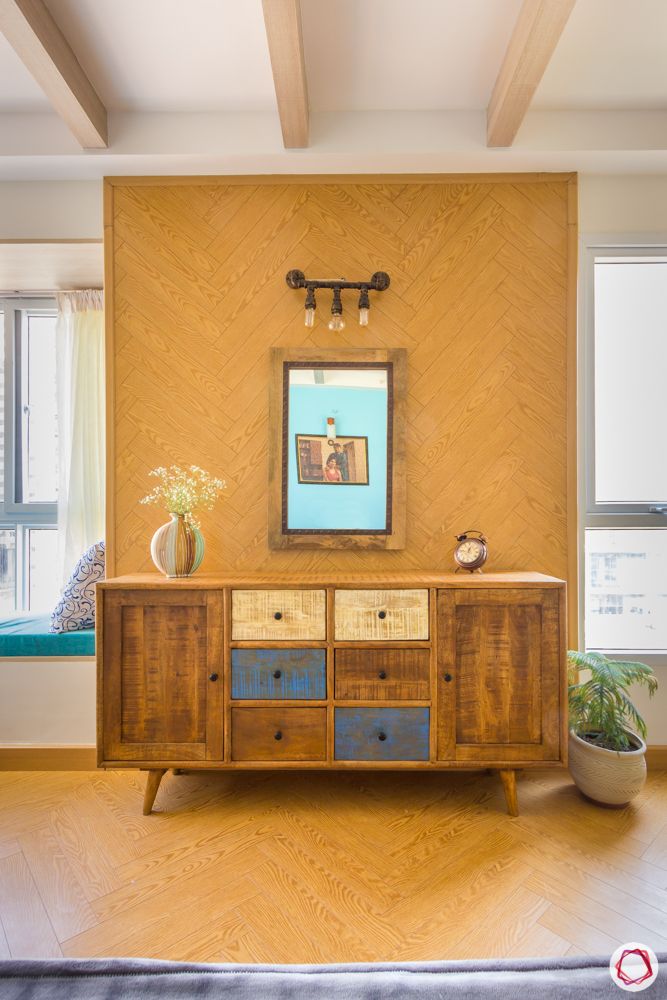 Wall sconces made from plumbing pipes, double up as spotlights for any statement art pieces you may want to display. Here, the barnyard theme is translated through vertical space above a wooden chest of drawers.
Industrial Lighting Ideas #3: Cluster of Pendant Lights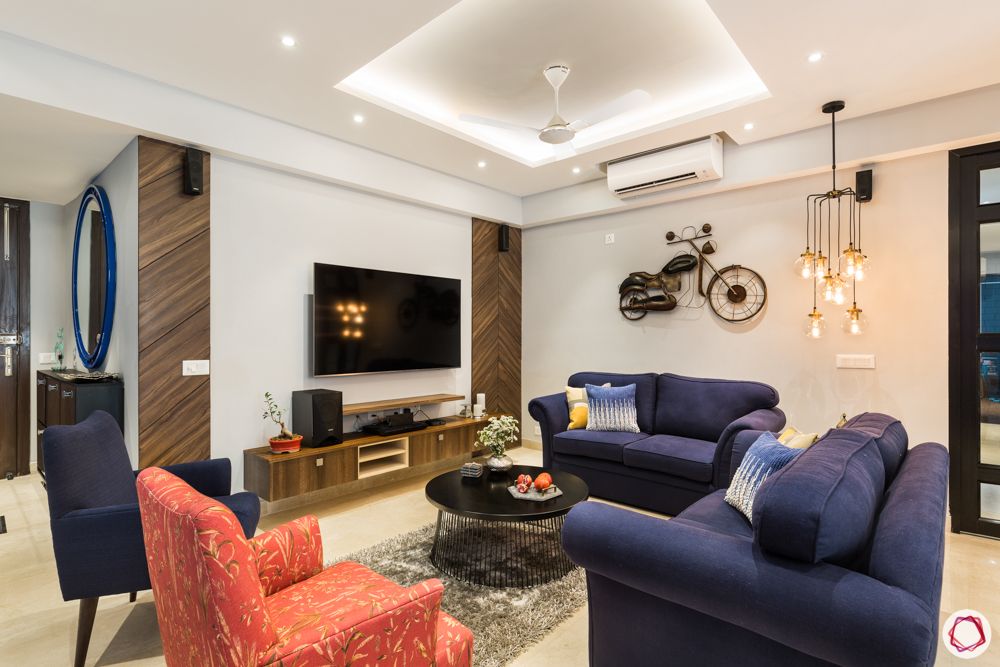 A cluster of pendant lights can illuminate the space and double up as a design element. For instance, in this room, the lighting has become one of the focal points in this room. The naked bulbs along with metal wall hangings and coffee tables complete the ensemble.
Industrial Lighting Ideas #4: Rope Pendant Lamp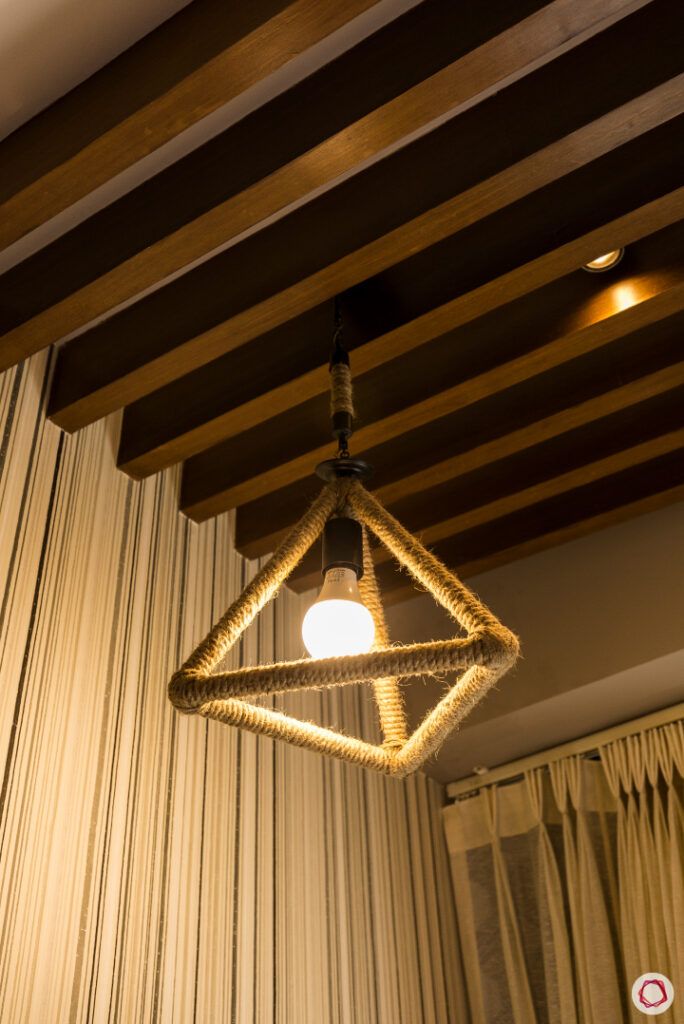 Create an instantly cosy environment using a warm exposed pendant light, encased in an entwined geometric lampshade. These types of simple yet industrial looking light fixtures, coupled with neutral drapes, can add a touch of vintage glamour to your space.
Industrial Lighting Ideas #5: Rectangular Chandelier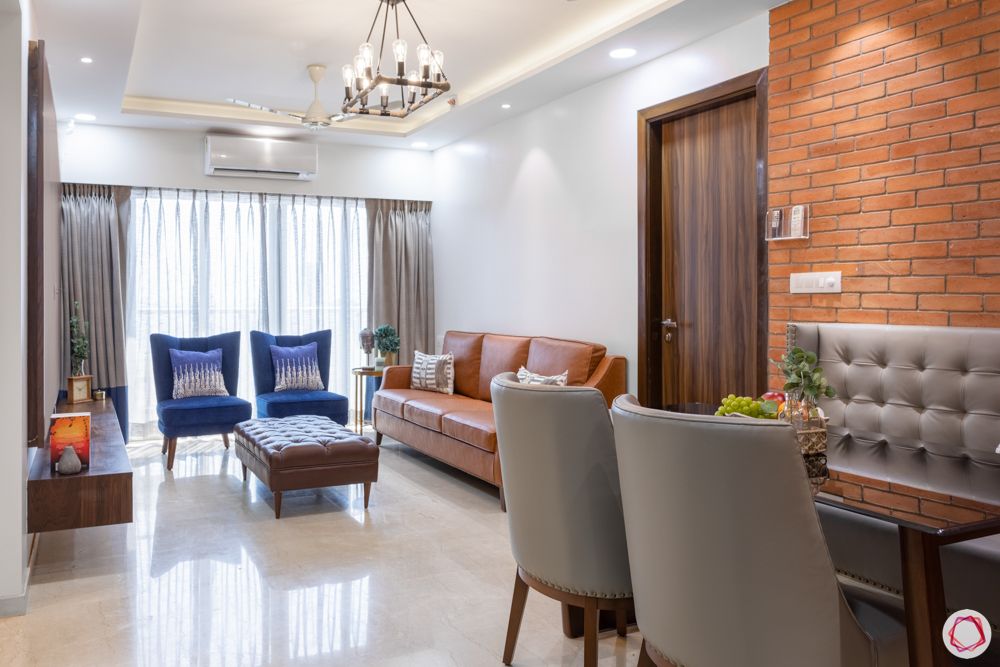 Square chandeliers add plenty of character to a room, especially when they serve as centrepieces. The upward-facing Edison bulbs are distinctly industrial in nature. Furthermore, they add to the quirkiness of rooms that have a splash of colours.

Industrial Lighting Ideas #6: Naked Asymmetrical Chandelier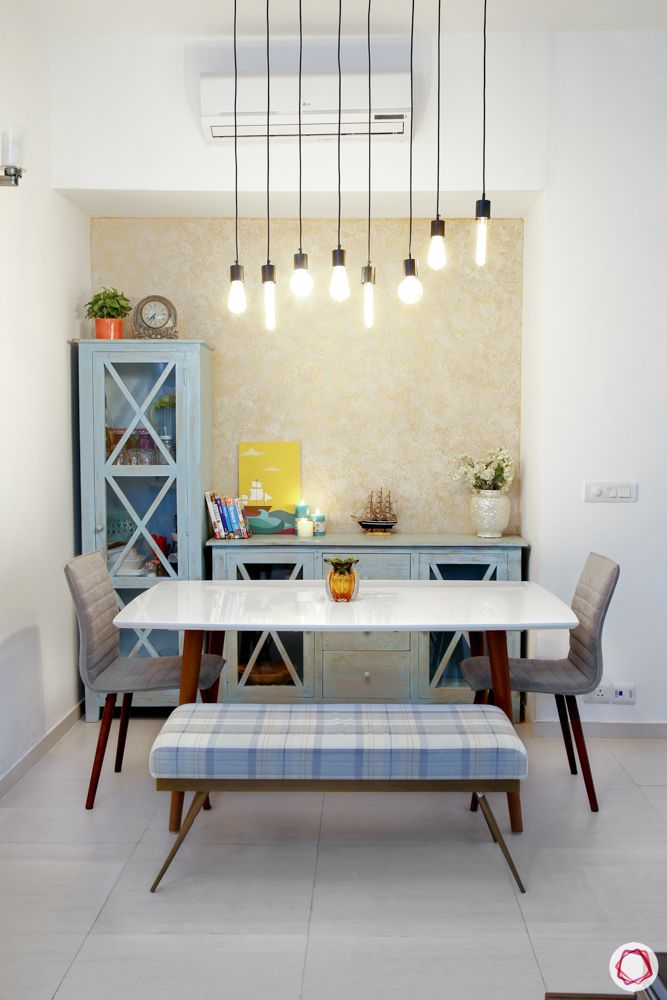 Light up your dining area with asymmetrical pendant lights just a few feet above the table. Additionally, they perfectly complement the checkered blue bench and rustic style cabinets with distressed finish to create an intimate vibe.
Industrial Lighting Ideas #7: Semi-flush Ceiling Lamps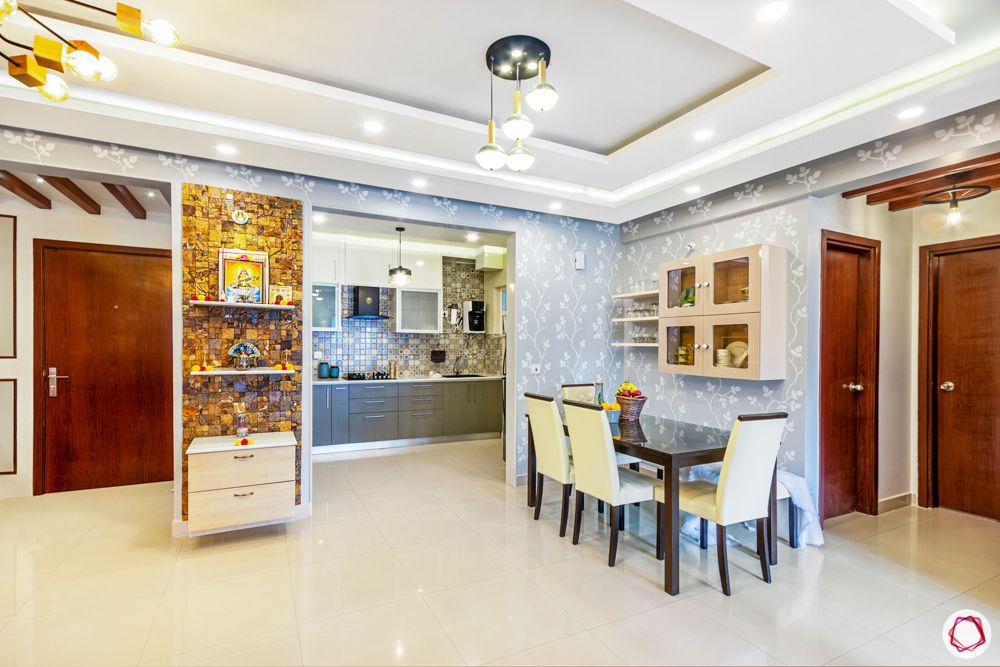 While using multiple patterns and colours in a single space, choose industrial designs such as semi-flush ceiling lamps for a subtle style statement. They help balance the different elements of the space, thereby creating a cohesive look. 
Industrial Lighting Ideas #8: Geometric Pendant Lights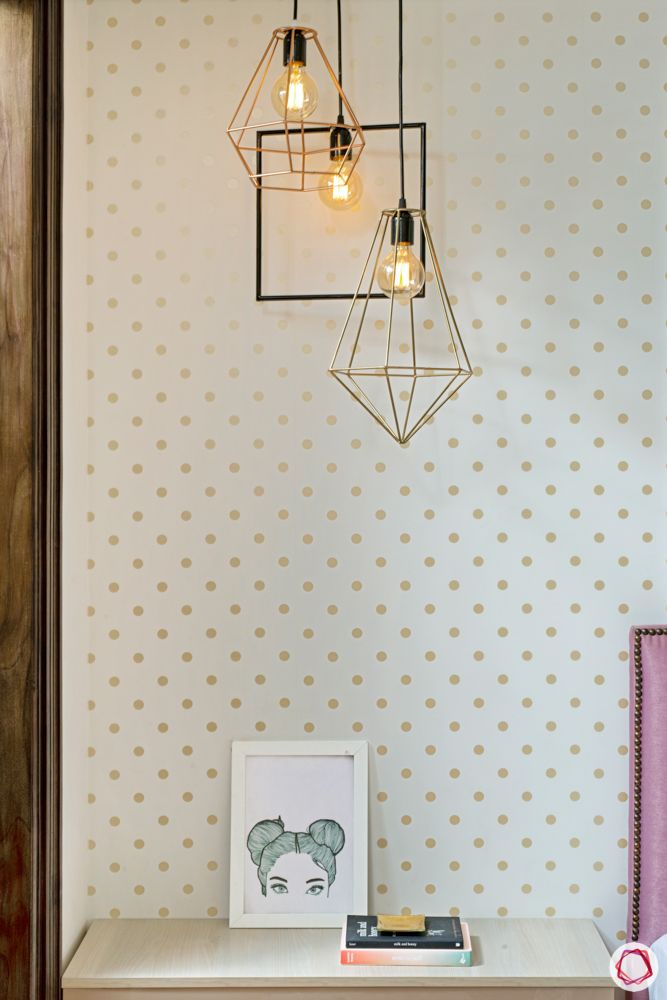 Geometric metal fixtures are all the rage in contemporary interior styles. Therefore, you can hang a few of these in various shapes and sizes against a simple polka-dotted backdrop to add a little oomph to your desk or study area.
Industrial Lighting Ideas #9: Clustered Wheel Chandeliers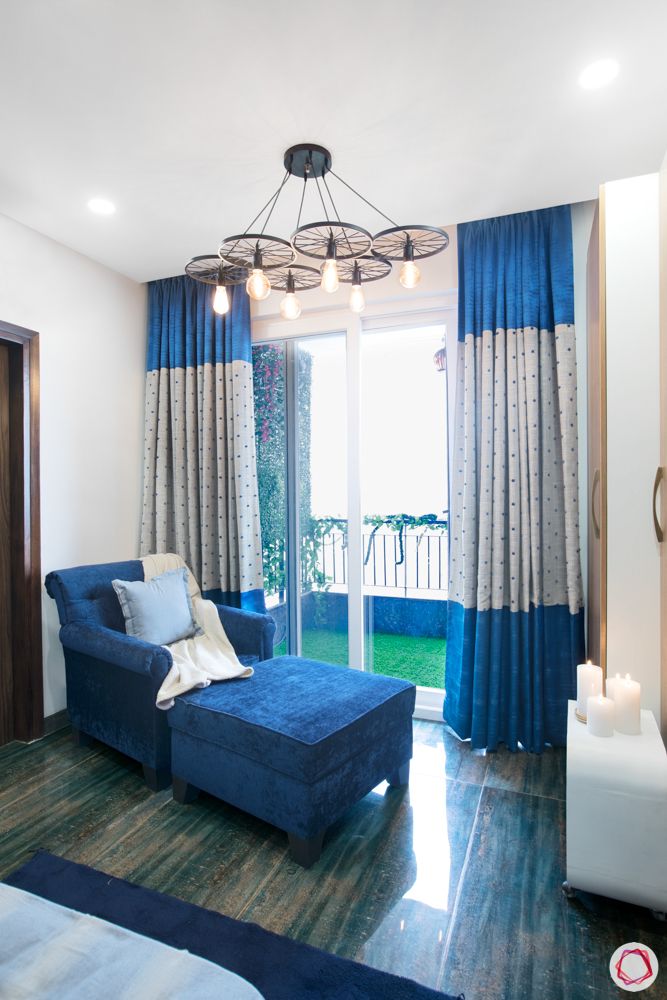 Let the soothing colours in your room take centre stage with a simple yet dramatic cluster wheel chandelier. In addition, these striking light fixtures make excellent accent lighting pieces for homes with any kind of decor.
Industrial Lighting Ideas #10: Bedside Pendant Lights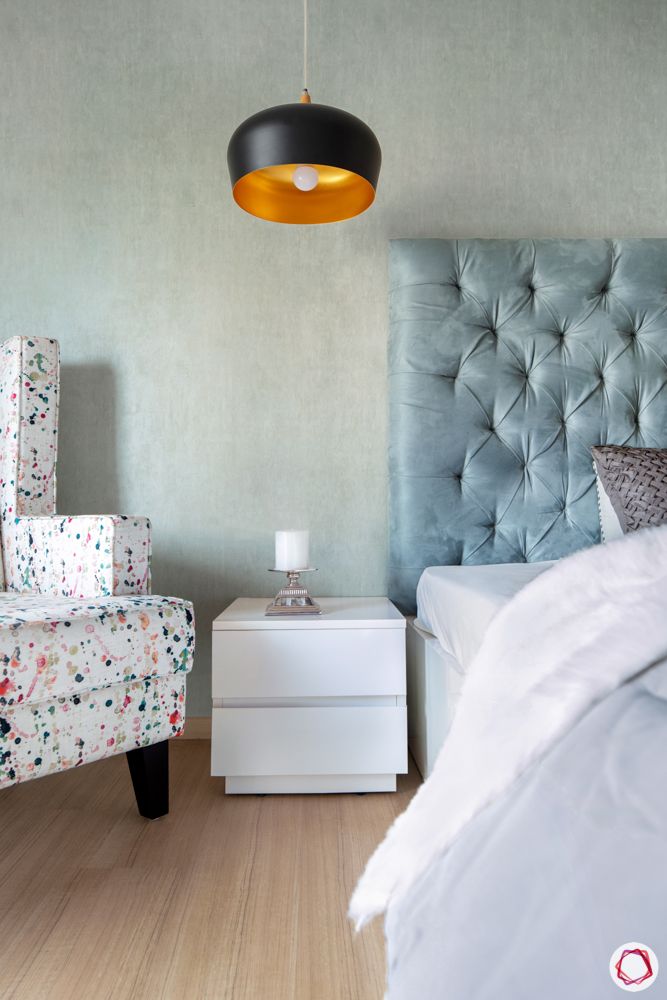 Bold, vibrant colours and patterns need an anchor. Use a simple black, pendant light fixture to add a touch of style with stability. When strung up by the bed, it can also double up as a night lamp reading light. 
Industrial Lighting #11: Black Chandelier
These black lampshades are ideal for altars and sculptures. Since it directs more light downwards, you can also use them to draw attention to any family heirloom or memorabilia.
These are just a few of the ways in which you can incorporate industrial looking light fixtures into your home decor. Let us know how you've adapted this versatile element in your own home!
If you enjoyed reading this piece, also explore 12 Pendant Light Options for 12 Moods.
Send your comments & suggestions