Who wouldn't love homes with the perfect ambience? And the most effective way to stir a little drama is to play with lighting! It can easily turn around the dullest of rooms to an elegant and welcoming space! The kind of light fixtures you choose, the intensity of the light, and the placement can go a long way in defining the personality of your room, and highlighting its best features. Here's how you can turn your home into a well-lit and cosy sanctuary.
Light Fixtures Tip #1: Let ceiling treatments light the way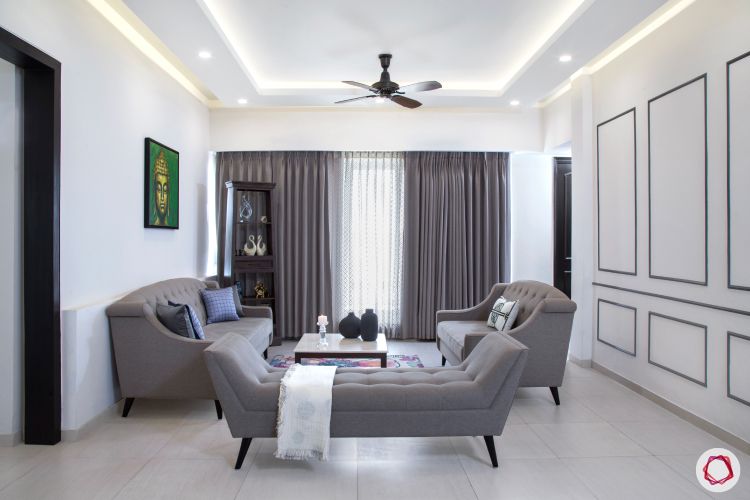 The ceiling is the first place to experiment with lights. A false ceiling with recessed lighting can create a subtle and soft atmosphere. If you are up for a little bling, put in a chandelier. We also recommend spot lights to create a brighter look. The above image shows how an elegant false ceiling acts as the subtle backdrop of this neutral-toned living room.
Light Fixtures Tip #2: Use lights as accent pieces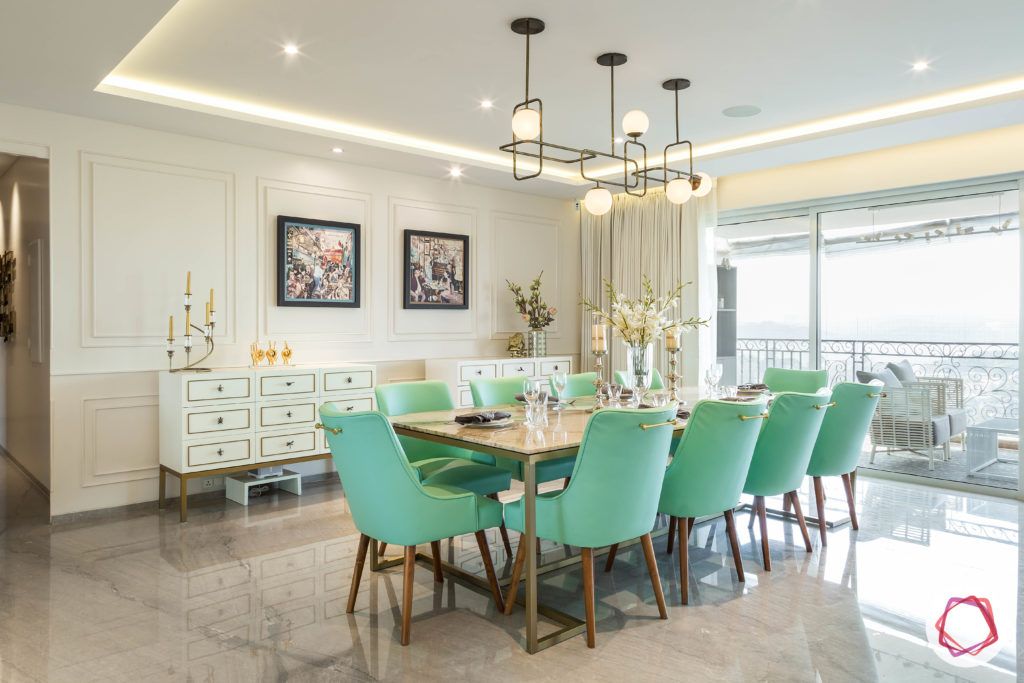 Looking for a pop of drama for a room? Accent lights are the way to go! While being uber trendy, these work as conversation-starters as well. It can easily elevate the ambience in any room and be the focal point as well. You can centre your living, dining or bedrooms with accent light fixtures.
Light Fixtures Tip #3: Light up the corners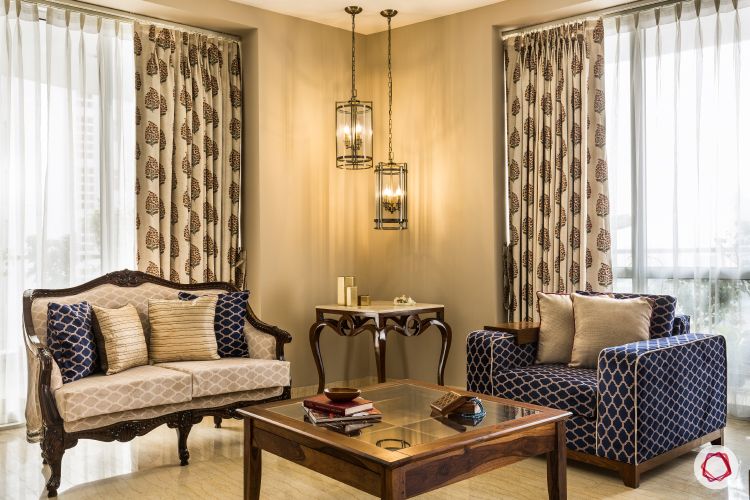 Most of us tend to overlook corners in our homes. But there's a lot of potential in these forgotten nooks! Choosing a pendant light can turn any corner into a stylish statement.This easy-peasy step helps to add warmth to your space and is perfect for those who love an ambience. We recommend corners between sofas, especially if you are looking for some pizazz in the living room.
Light Fixtures Tip #4: Placement of lights is important too!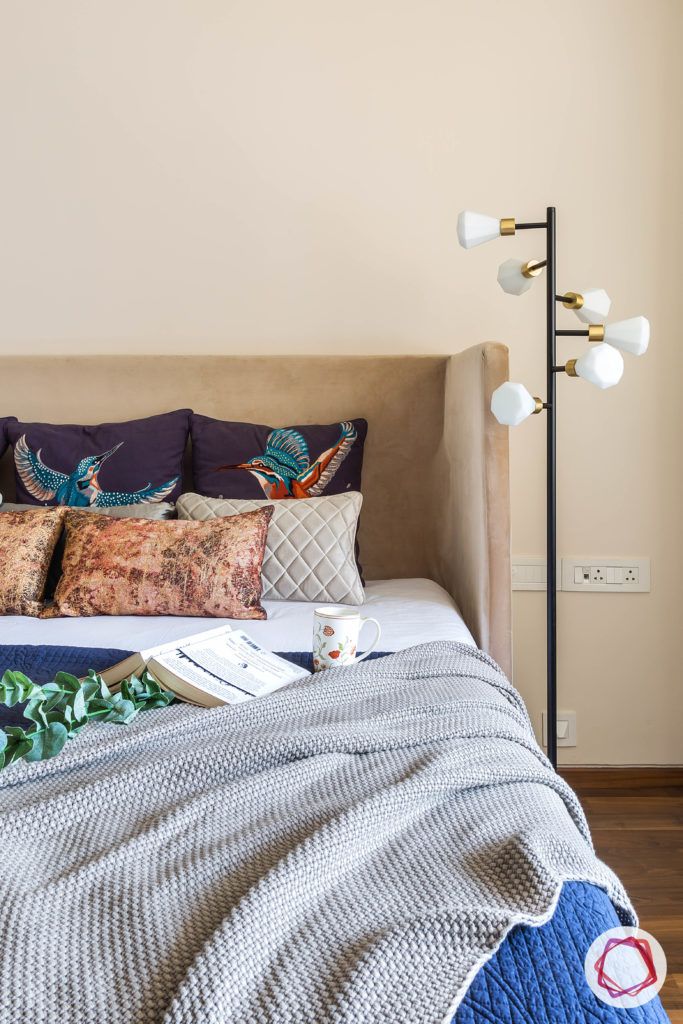 If you have slightly darker nooks in your home, bring in light fixtures that are high on functionality. While bedrooms wouldn't need heavy-duty lighting, bedside corners can be styled with floor lamps. The above bedroom features an industrial-inspired lamp with naked bulbs. It doubles as an accent piece too!
Light Fixtures Tip #5: Play with shadows & colours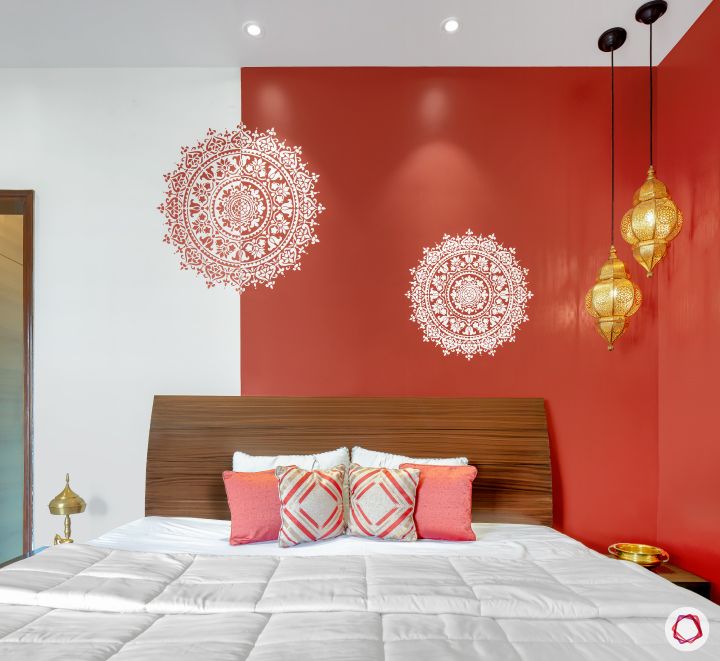 Think colours, shadows and lights. Mixing all three elements can create a dreamy setting. Our designers recommend to select the colour of your wall and then bring in a light fixture that complements the colour. When placed the right way, it can bring warmth and shadows for the win!
If you liked these light fixtures, you would love these fancy false ceiling ideas as well.
Send in your comments and suggestions.