Lighting is an integral factor in designing the interiors of a home, not least because it determines the atmosphere and sets the mood. Lighting also affects the residents' energy, sleep and productivity. Since every room in the house has different uses, it only makes sense to pick out a light bulb that serves the right purpose. Here's a breakdown of bulb types and where you can fit them in your home.
Bulb Types #1: The Incandescent Light Bulb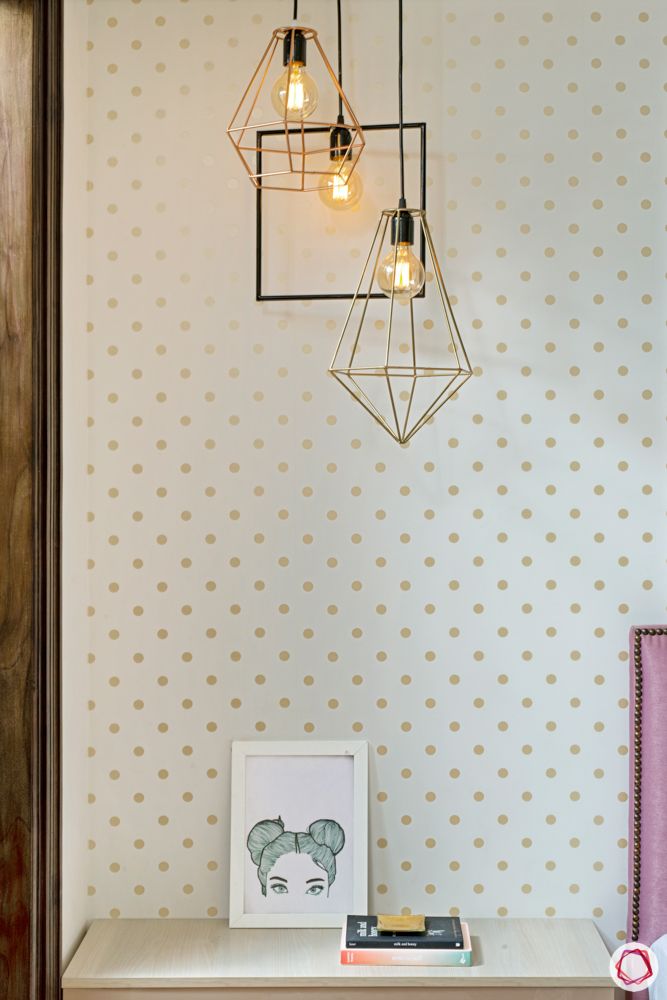 When thinking of light bulbs, this is likely the first bulb type that comes to mind. Incandescent bulbs have been the most common types of bulbs used, only recently replaced by fluorescent LED technology. They're also the most affordable and produce a steady, warm yellow light without flickering. By default, all incandescent bulbs are dimmable, making them perfect for bedside lamps and mood lighting setups. However, incandescent bulbs give off the most heat, making them more prone to shattering.
Market price of incandescent light bulbs: ₹150 onwards
Use in: bedrooms, hallways
Bulb Types #2: The Fluorescent Light Bulb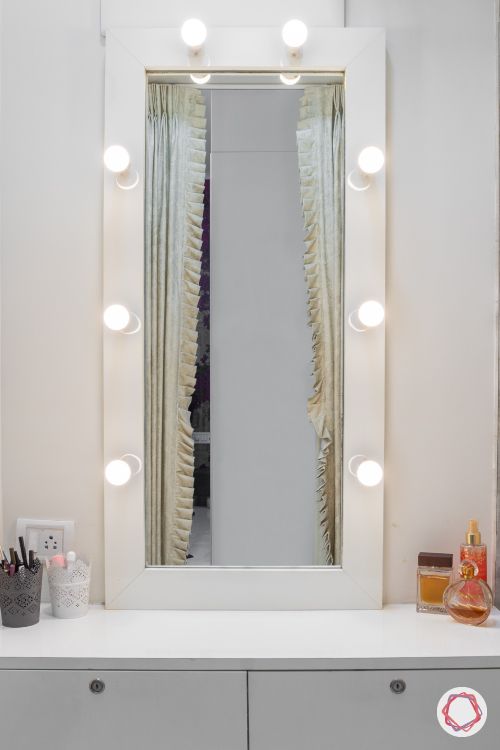 The main draw of fluorescent lamps is that they run on lesser energy compared to incandescent bulbs. They also stay running 10 times longer than regular bulbs, making them cost-effective in the long run. However, they can be a pricey investment at first. These are ideal for task lighting in areas where bright, even light is key. Fluorescent bulbs can, therefore, be fitted in study rooms, kitchens, libraries and other high-movement areas.
Market price of fluorescent light bulbs: ₹90 onwards
Use in: study rooms, kitchens

Bulb Types #3: The Compact Fluorescent Bulb (CFL)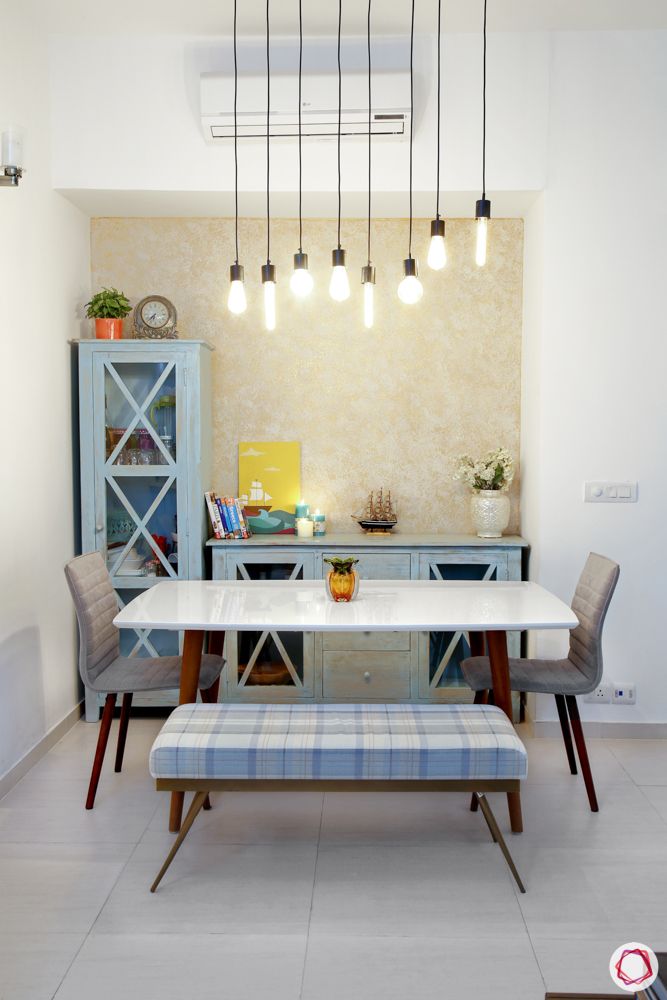 CFLs are essentially fluorescent lamps in the form of a compact light bulb for homes and commercial use. They give out the same intensity of light but with significantly lesser energy, making them an ergonomic option for lighting homes, especially those without natural light. They have a longer life span, too – up to 10,000 hours compared to incandescent light bulbs. CFLs are perfect for bedside light fixtures and standing lamps in living areas to maintain a cosy ambience without hindering sight.
Market price of CFLs: ₹100 onwards
Use in: bedrooms, living rooms
Bulb Types #4: The Halogen Light Bulb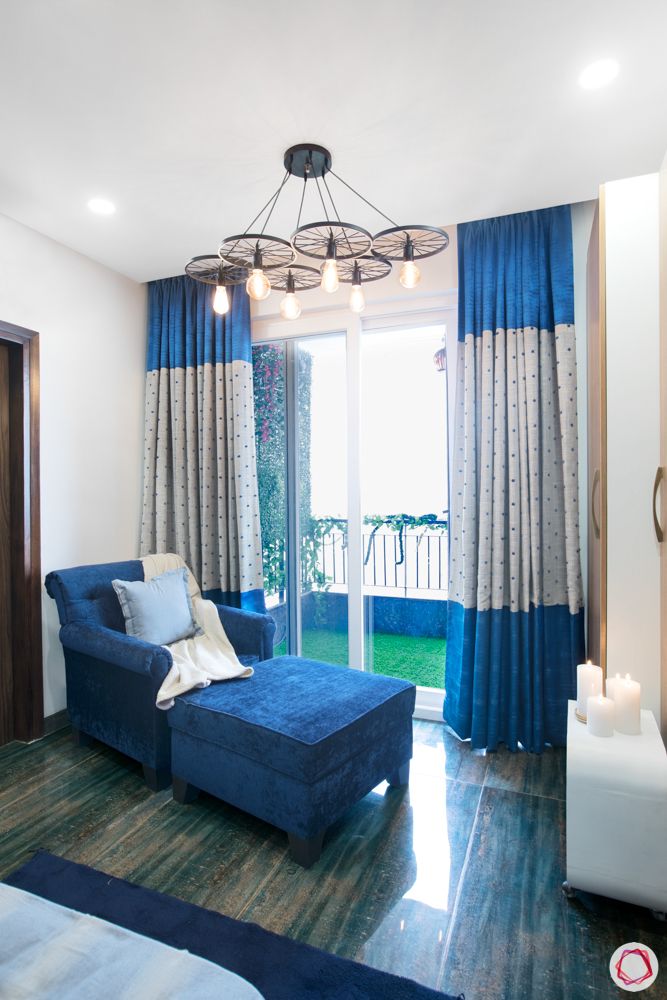 An upgraded version of incandescent bulbs, halogen bulbs give off powerful white light similar to natural daylight. The bulbs are smaller in comparison to incandescent bulbs but pack a higher luminosity, regardless of the size. Bright white or cool white halogen bulbs are great for tricky areas that require bright light that isn't harsh or unnatural.
Market price of halogen light bulb: ₹45 onwards
Use in: bathrooms, bar spaces
Bulb Types #5: The LED Light Bulb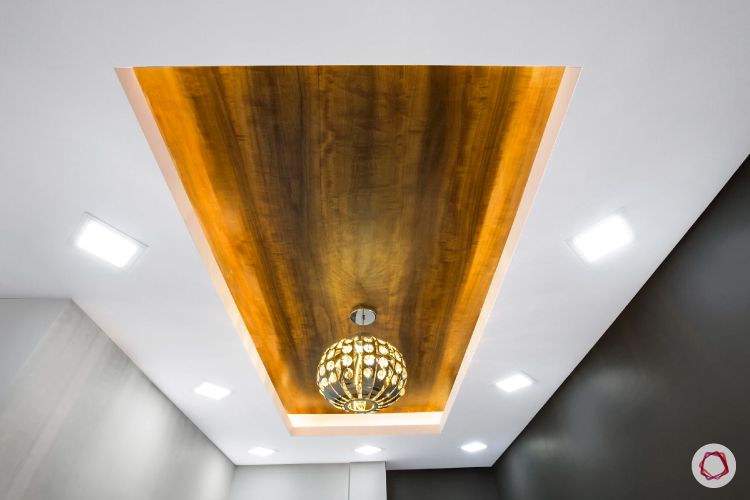 LED lights have grown increasingly common owing to their low energy consumption and high cost-efficiency. They're also very safe for use in homes as they emit the least forward heat, high amounts of which are known to shatter the bulb. LED lights are the smallest of the lot, making them a no-brainer choice for lighting up nooks and crannies or setting up hidden ambient lighting. They're also bright enough to evenly light up a large space or train light on a focus element.
Market price of LEDs: ₹90 onwards
Use in: False ceilings, bathrooms, foyers
Factor lighting in your overall interior design plan to spend on the right fittings and maintain a cohesive, warm yet functional atmosphere in your home! For more ideas on brightening up your home, check out A Beginner's Guide To Lighting And How To Layer Them.
Leave your suggestions and comments here.