The right ceiling light design completes the look of your home. In fact, your interiors will not get the attention they deserve in the absence of proper lighting. And whether your home is compact or spacious, the right types of ceiling light ideas can help illuminate your spaces better without compromising on floor space.
What Are Ceiling Lights?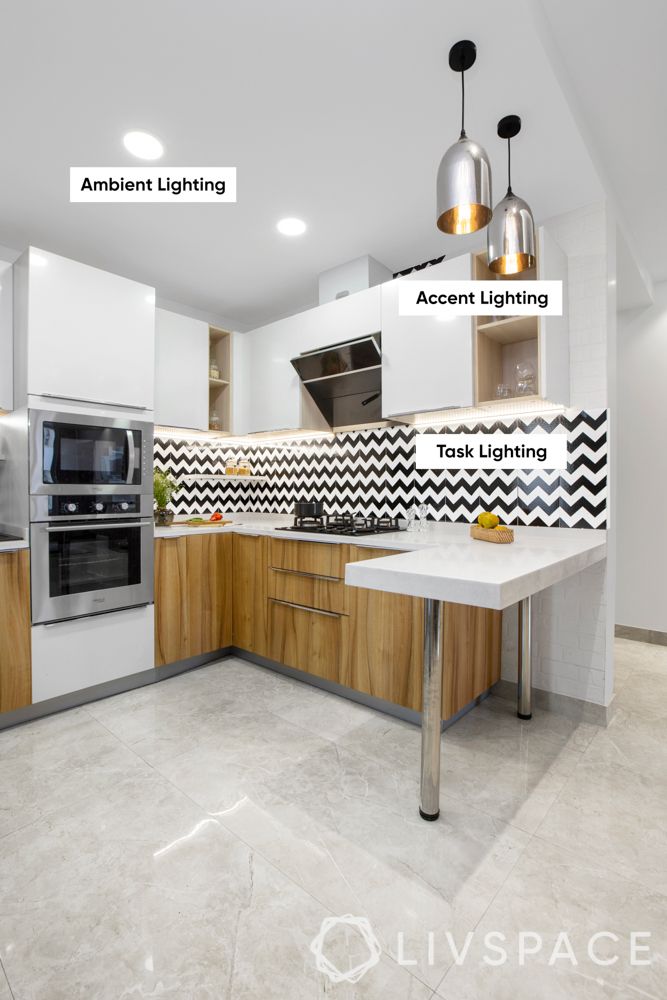 Ceiling lights are no longer considered just from a functional perspective. While white tube lights and utility lighting would bathe your house in light, your home deserves a unique touch. For example, you can use recessed ceiling lights for the bedroom to add to the restful mood.
On the other hand, if you're looking for something low-hanging to set the mood for intimate conversations, a dainty pair of pendant lights could do wonders! With the wide array of ceiling light ideas available in the market, we wouldn't be surprised if you're confused.
Types of Ceiling Lights
Additionally, given the importance of the ceiling in this regard, it is also important to look at the variety of lights that need a false ceiling and roof light design without false ceiling requirement too. We've collated the options for you to make the right choice for your home. Come, let's take a look at ceiling light design ideas that can do wonders for your home.
#1: Design With Crystal Chandeliers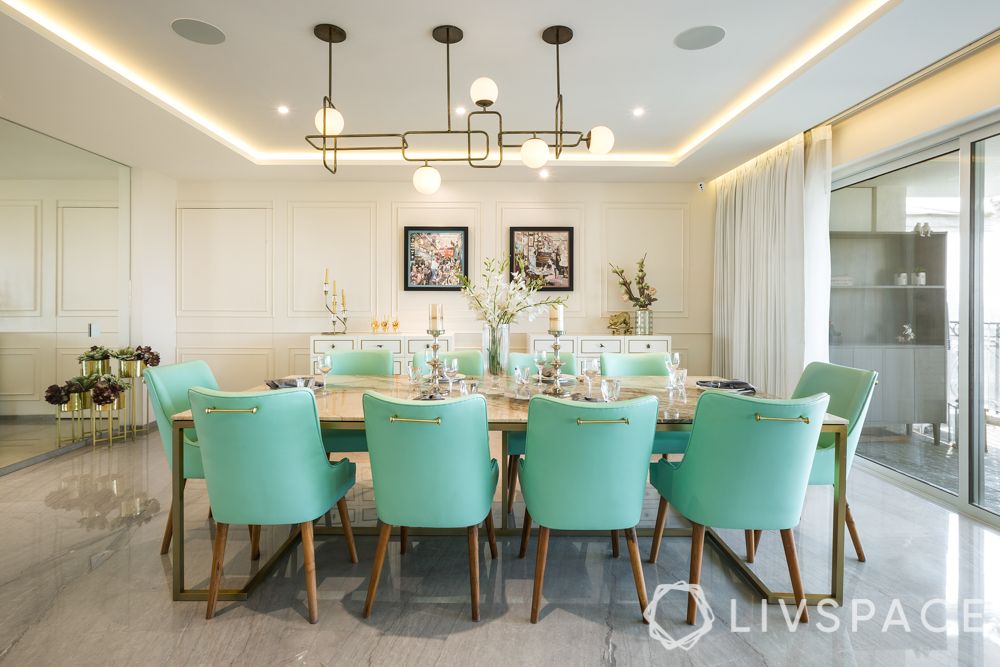 Did your mind immediately jump to fancy chandeliers when we said 'ceiling lights'? The stylish hanging light with delicately carved branches and multiple light bulbs can make your room look sophisticated.
You will find a variety of chandeliers available in the market. If you're looking for modern ceiling light design without false ceiling for the living room, you can opt for something ornate and traditional, or chic and contemporary, depending on your interiors. The electricity consumption of each chandelier differs based on the number of bulbs used. Choose from a variety of shapes, sizes and materials to find the perfect chandelier for your home!
Type of Lighting: Accent
Market Price: ₹2,000 onwards
Pro Tip:
To install chandeliers, make sure your ceiling height is above 10 feet to avoid disruption in movement.
#2: Get Creative With LED Flush Mount Lights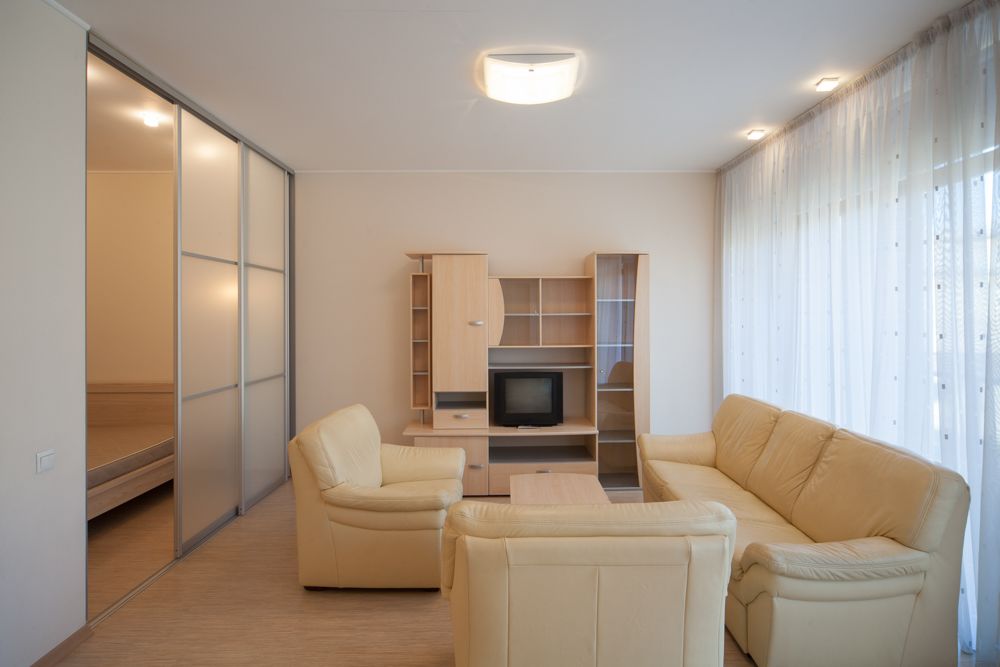 Flush mount ceiling lights are those that hang close to the ceiling and attract minimal attention while lighting up a large area. These fixtures are ideal for homes with low ceilings, and can also be a viable option if you have kids or pets attracted to hanging lights at home. Moreover, this kind of lighting can be used in any room irrespective of traffic and height.
Available in traditional, transitional and contemporary styles, you can pick from various materials like copper, glass and plastic too. They can be fitted with incandescent bulbs, CFLs, LED bulbs and even halogen lights. Make the eco-conscious choice here and go LED to get a look like the latest ceiling light design.
Type of Lighting: Ambient
Market Price: ₹800 onwards
Pro Tip:
We recommend using this latest ceiling light design to light up closets, bedrooms, hallways, entryways and bathrooms or rooms where the ceiling height is below 8 feet.
Also Read: 3 Types of False Ceiling Lights That Will Look Stunning in Your Home
#3: Try Different Levels With Semi-Flush Mount Fixtures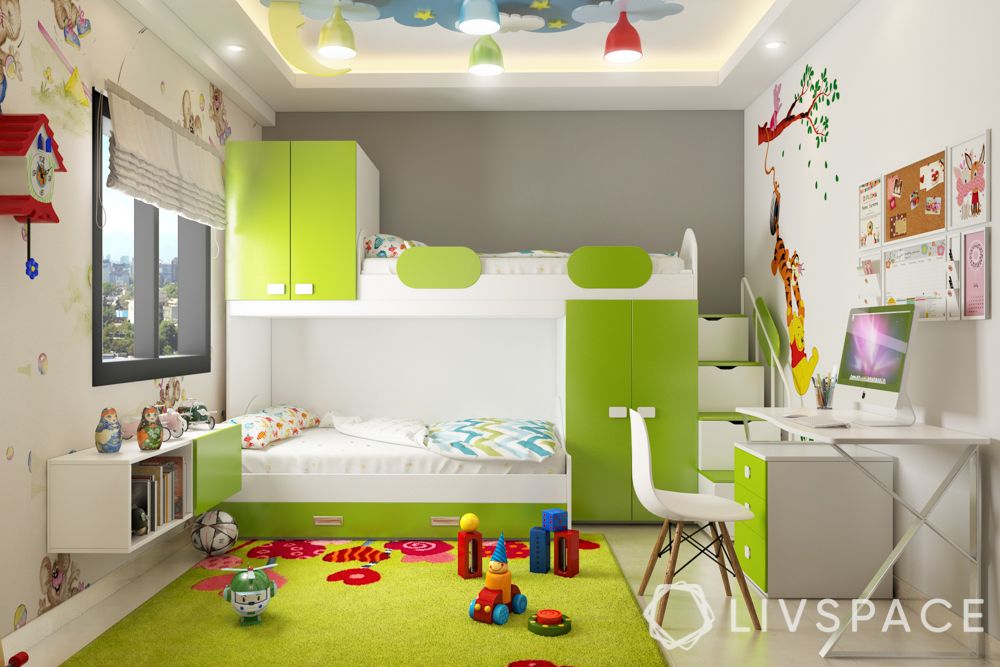 A combination of a chandelier and flush-mount fixtures, these lights hang at approximately 4 to 8 inches from the ceiling. Such types of ceiling light without false ceiling are ideal when you don't have the required height for a chandelier, yet want a unique light fixture that can stand out. For a statement appearance, you can opt for these decorative ceiling lights in the foyer or common rooms.
Similar to the flush mount lights, these types of light fixtures in the ceiling are economical and can be fitted with any bulb. However, depending on how much light is required, you could opt for anything from a 15-watt to a 100-watt one.
Type of lighting: Ambient
Market price: ₹800 onwards
Pro Tip:
Best suited for ceiling heights of 9 to 10 feet, you can fit a kitchen nook or dining room with these lights.
#4: Try Pendant Lights or Lamp Shades for the Ceiling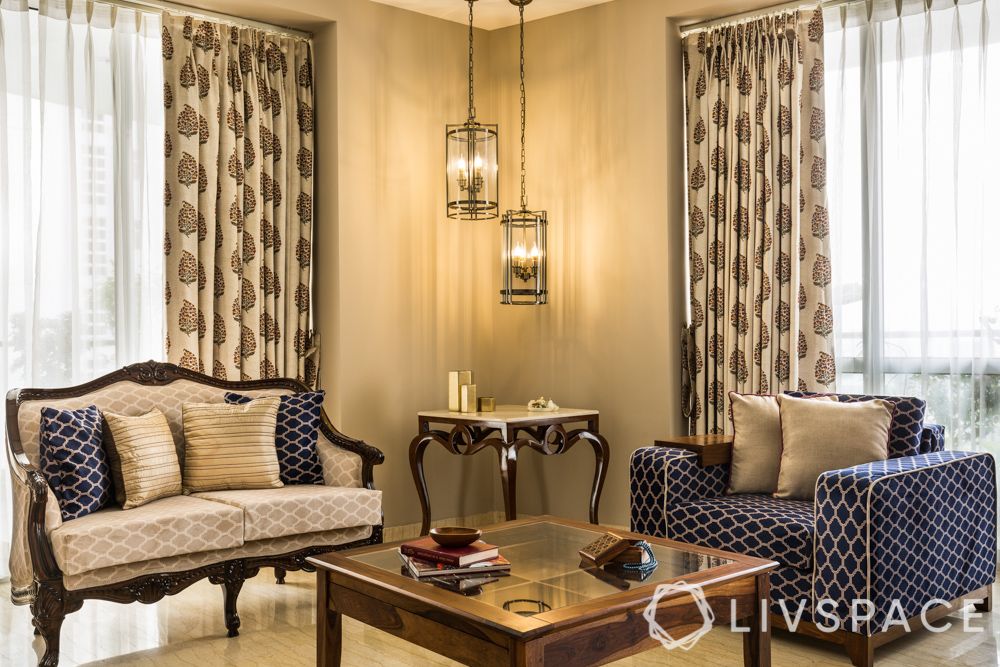 Much like a chandelier, a pendant light hangs low over in your room as a single source of lighting without a false ceiling. Such lights create a focused source of light that can be as bright or dim as you want it to be. You can choose from minimal or oversized designs, and take your pick of size, shape and material of the light. If you feel one light isn't enough, you could even opt for a cluster of lights that add to the charm of a room.
If you don't want to opt for pendant lights, you can opt for lamp shades for the ceiling to create a brand new look. They don't require any additional civil work or electrical work. They can be attached to an existing ceiling fitting. There are three popular types of lampshades – spider, uno and clip-on.
Type of lighting: Accent or task
Market price: ₹700 onwards
Pro Tip:
Best used in rooms where the ceiling height is over 10 feet, these designer ceiling lights can create a warm vibe and an inviting feel.
#5: Install Customized Ceiling Lights Like Inverted Pendant Lights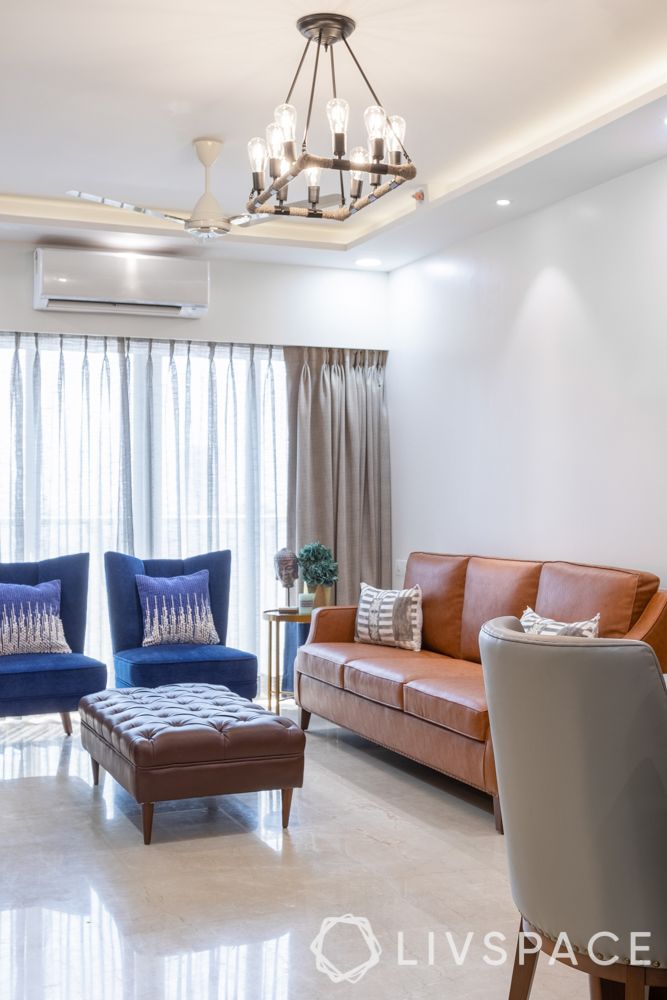 Also called up-lights, inverted pendant lights point to the ceiling, making them perfect for general illumination. If you're thinking that it sounds similar to the semi-flush light, you're not entirely wrong — the only difference is that it hangs down instead of being mounted directly on the ceiling.
These home lighting designs well in the entryway or passages, living rooms and are commonly used above kitchen islands too. This is a perfect example for how to fix LED lights without false ceiling. One of the best LED ceiling light design ideas, these also double up as popular living room ceiling light ideas.
Type of lighting: Ambient
Market price: ₹1,000 onwards
Pro Tip:
Inverted pendant lights can help in softening harsh lighting. If you're looking to welcome guests into your home or make space for conversation, these decorative ceiling lights might be a good idea!
Also Read: 12 Pendant Light Options for 12 Moods
#6: Light the Shelves Too With Track Lights in Yellow or White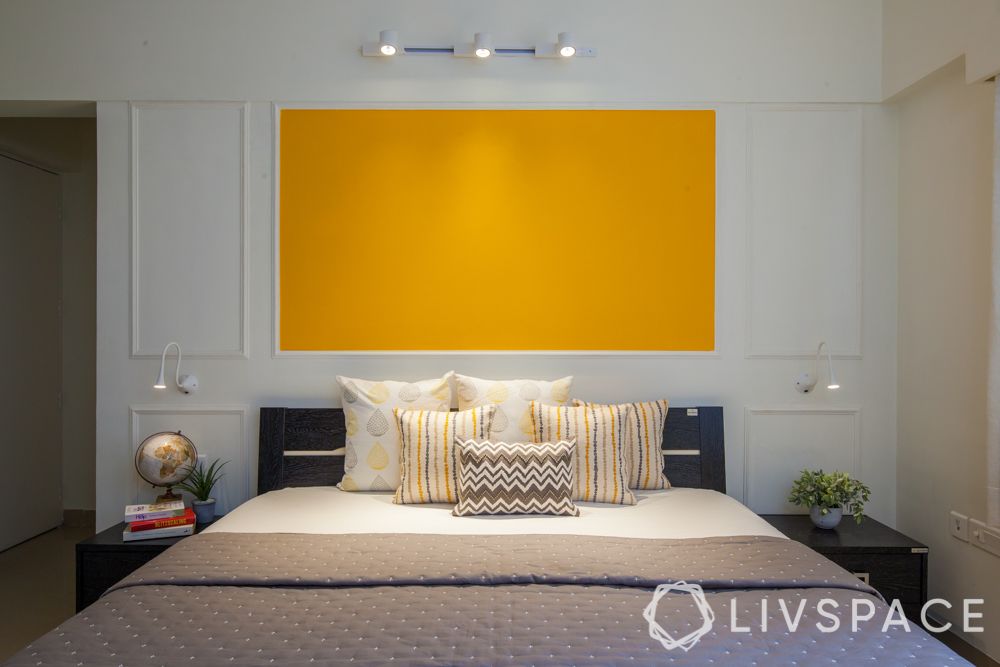 This is the popular choice when you need to display a painting or curios at home. Track lights add a decorative ambience to a specific section of your home. They work well in the living room and hallways to bring out the beauty of your exhibits, and are also popular as bedroom lights design. If you want to highlight a wall or a specific section of your home, you can always opt for these round ceiling lights. This is also one of the popular LED ceiling light design ideas.
Since they usually come with 3-watt-to-9-watt bulbs, they are feasible only as accent lights and not decorative ceiling lights. However, you can opt for directional lights, spotlights or even rail lights to add elegance to the setting.
Type of lighting: Task
Market price: ₹1,000 onwards
Pro Tip:
The track light should be mounted parallel to the wall. If the ceiling height is 9 feet or lower, place the track 2 to 3 feet from the wall. If the ceiling height is between 9 and 11 feet, place the track 3 to 4 feet from the wall.
#7: Have Fun With Recessed Ceiling Lights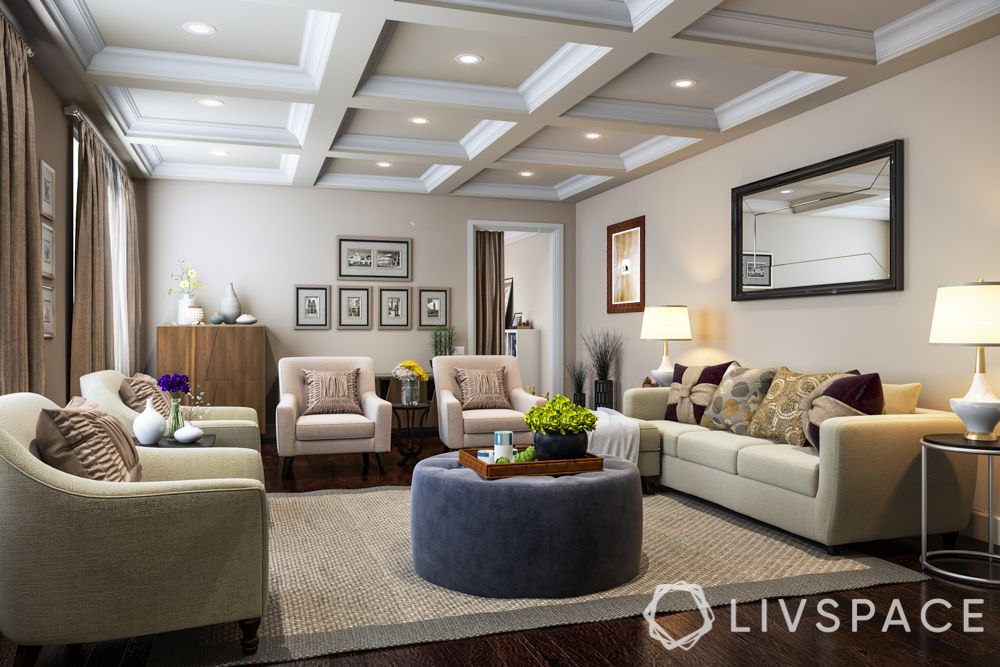 Recessed lights are usually installed in a hollow in the ceiling, such that when switched on, the light is concentrated at a point, or more spread out. Since the source of light is not visible, this fixture becomes a softer lighting option for your home. These are great false ceiling lights types to create the right mood.
You could choose cove lights, LED ceiling lights or backlit panels. Whether you go for LED string lights or LED bulbs, the power consumption varies from 15 watts upwards. In fact, these are one of the best suited options for LED ceiling light design ideas and even living room ceiling light ideas.
Type of lighting: Ambient
Market price: ₹600 onwards
Pro Tip:
Stick to a layered style of lighting instead of relying only on recessed light as your go-to lighting option. The right mix of lights can add a beautiful glow to your room.
#8: Get Creative With Cove Lights aka the False Ceiling Lights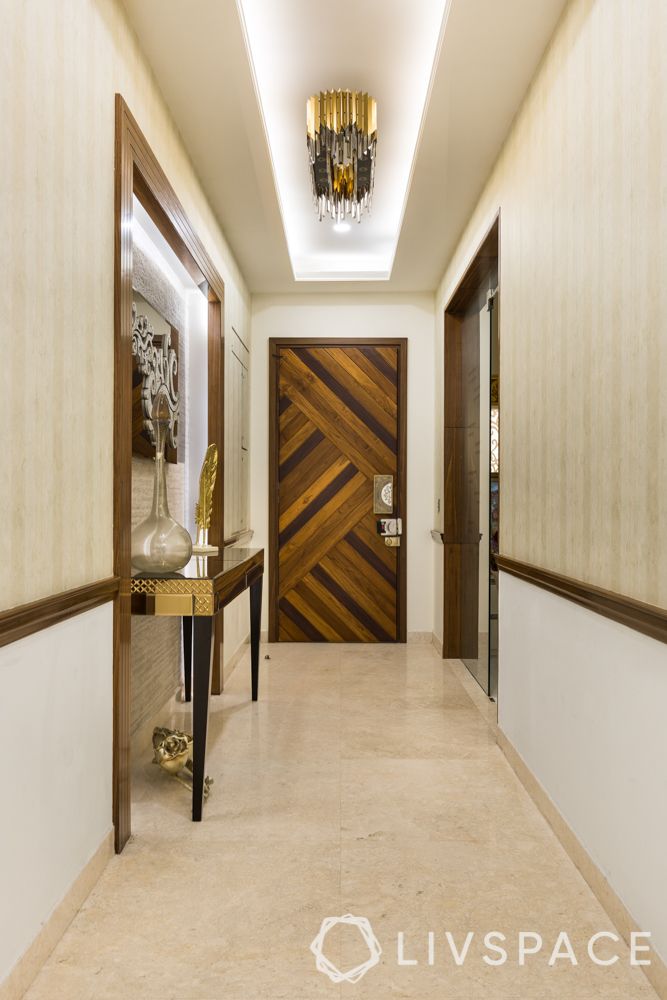 Cove lights are built into the recesses of ceilings to illuminate both adjacent walls and the ceiling. Such types of decorative ceiling lights generally offer soft and diffused illumination, though it needn't always be the case.
Whether you choose to have a gentle glow in the entryway or tone down what could have been a harsh glare, these ceiling light design ideas fit seamlessly into every part of your home. For more ideas on using cove lights at home, check this out: Want Your Home to Have That Soft Radiant Glow?
Type of lighting: Ambient or accent
Market price: ₹599 onwards
Pro Tip:
If you have invested in a fancy false ceiling, consider using these ceiling lights to highlight the same while lighting up your room brilliantly!
#9. Mix and Match With POP Ceiling Light Design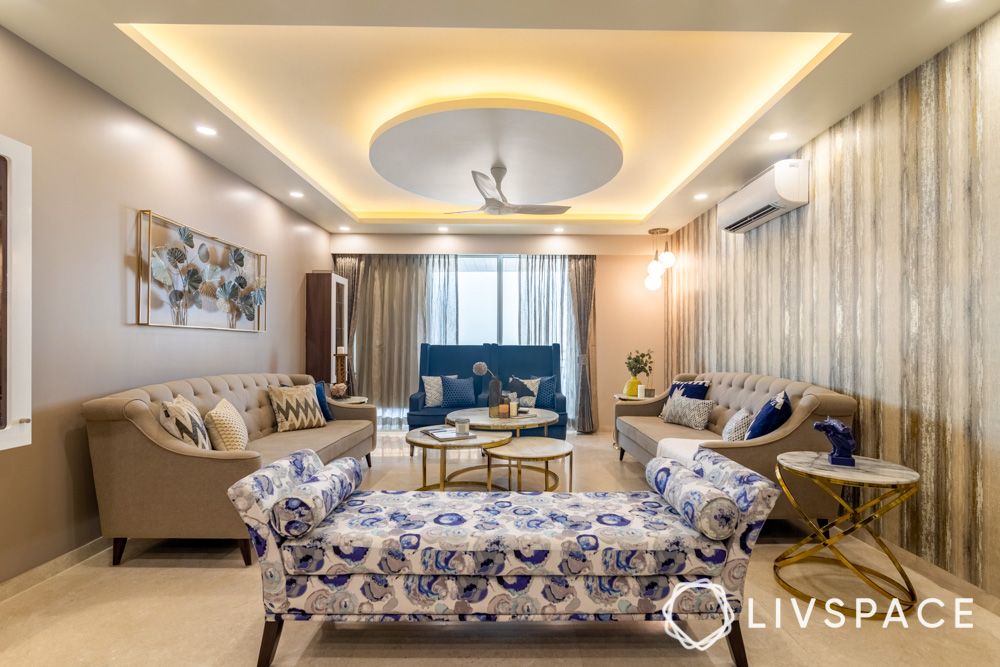 When you've a pop ceiling, you have a lot of lighting options. In fact, implementing various ceiling light ideas becomes easy. You can try a number of living room ceiling light ideas as well. The most common options revolve around cove lights, recessed lights and LED strips.
These ceiling lights with LED design are good for the planet as well as the ambience of your home. They help build a warm and welcoming vibe while ensuring your home has an aesthetic look and a rich feel.
Type of lighting: Ambient or accent
Market price: ₹299 onwards
Pro Tip:
Decorating your fancy false ceiling is easy when you're doing it with LED strips. But remember to go for a variety that's durable.
How Can Livspace Help You?
You will find a variety of lighting options available in the market but which is the right choice for you? This is where we can help. If you're looking for ceiling lights for the living room, consult Livspace. Check out our look-book for some inspiring ideas.
When picked right, lighting can complement your home interiors. Let us know which of these options worked for you! Looking for tips and tricks to illuminate your home properly? Check out Your Search for All Things Lighting Ends Here.
Send your thoughts and suggestions to editor@livspace.com.