Gone are the days when a tube light was sufficient to light up a home. Now it's all about the glam and glitz with various fixtures. Here are some living room lighting ideas to use to make your home the envy of the town.
Lighting Option #1: Chandeliers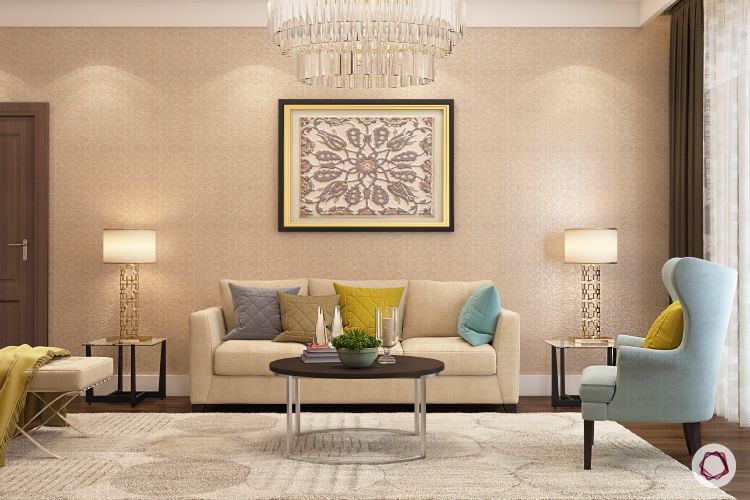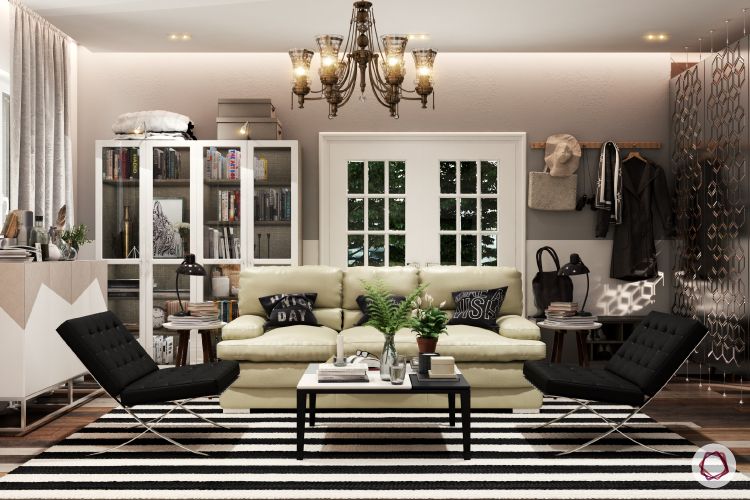 Stylish and statement, chandeliers never seem to go out of trend. They can be the ambient lighting option in the room. When you're having a gala at home or invite guests over, this is a perfect option to flaunt your designer interiors.
Lighting Option #2: Wall Sconces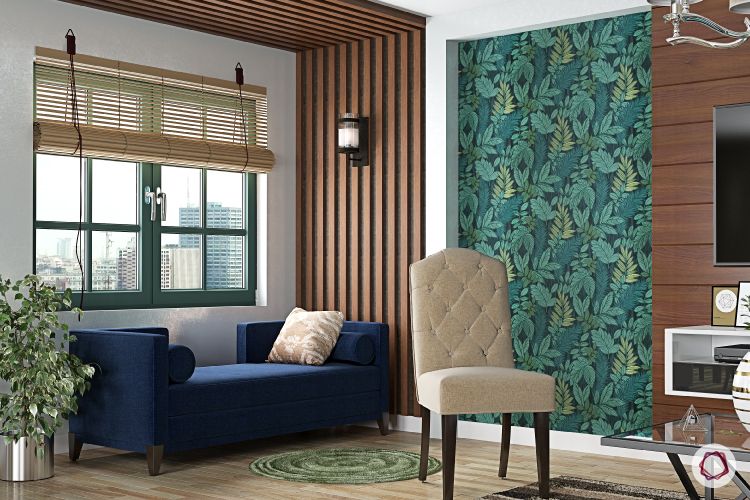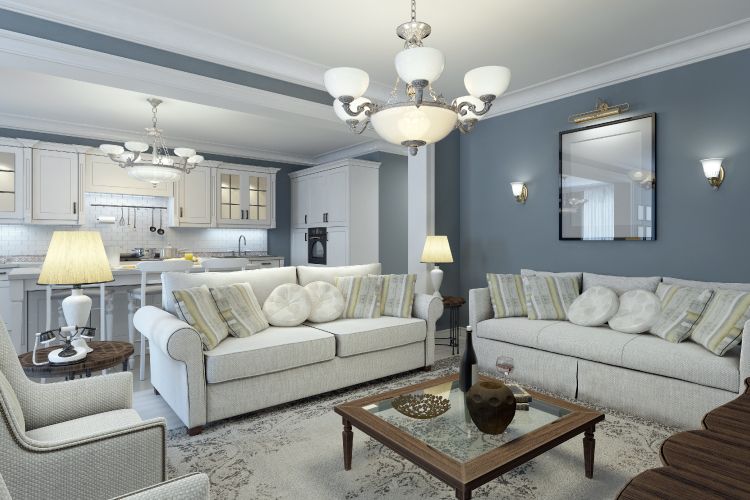 You may feel that wall sconces don't have a purpose. However, when you're in the mood for a movie marathon, these are perfect mood lighting. Wall sconces with dimming effect also work great.
Lighting Option #3: Floor Lamps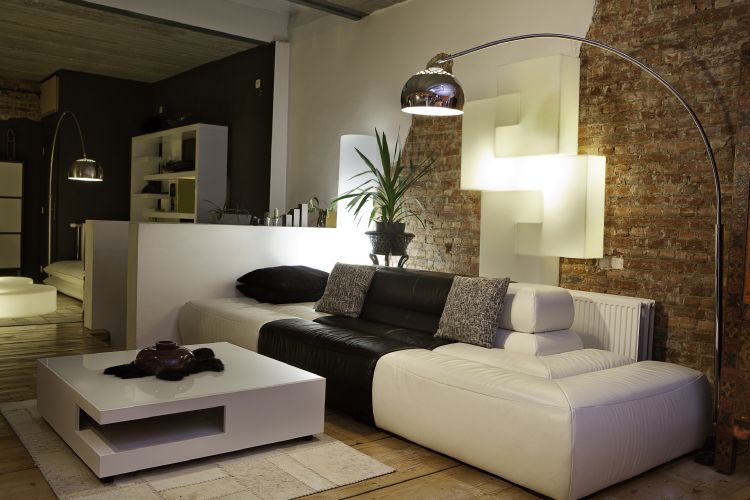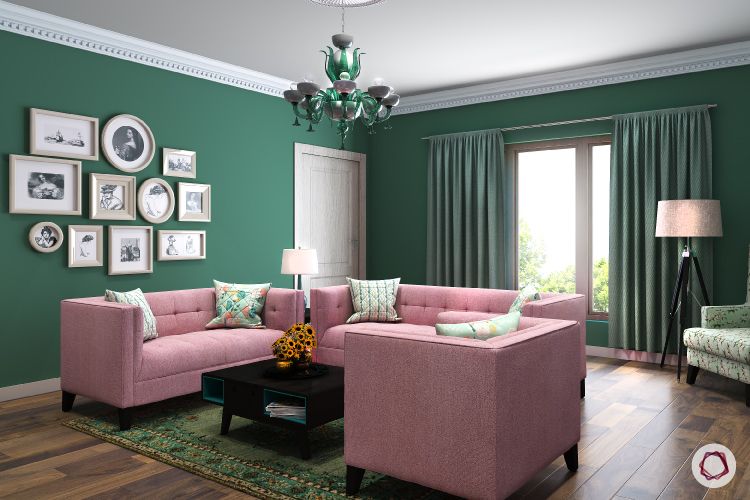 Floor lamps are making a comeback and we are not complaining! These chunky lamps are stylish and handy when you're reading. Place it beside a chair or a light up a corner with ease.
Lighting Option #4: Fanlights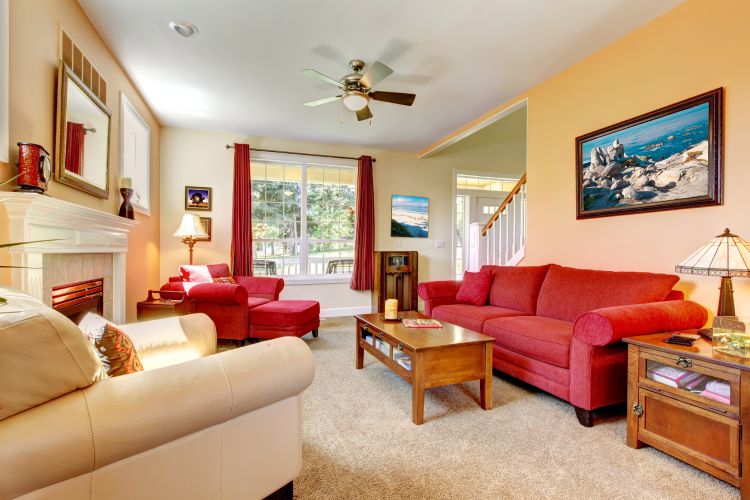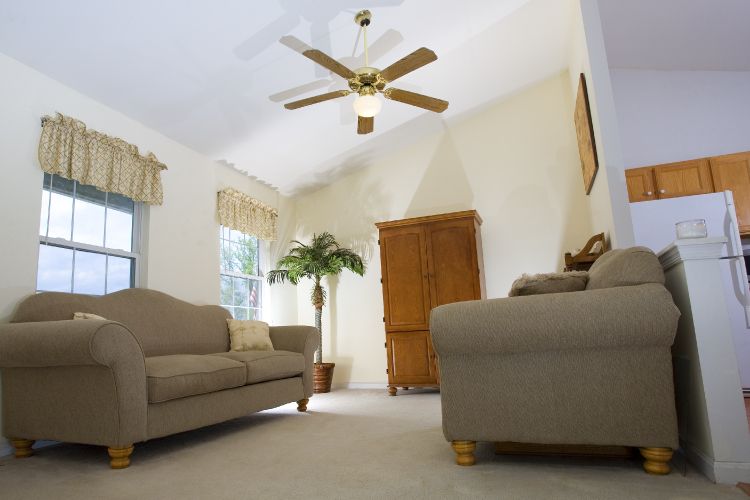 Talk about moving on with technology. This innovative design can be unique and give a grand look to the living room. It also is an impeccable solution to compact rooms where there is room for only a ceiling fan.
Lighting Option #5: Table Lamps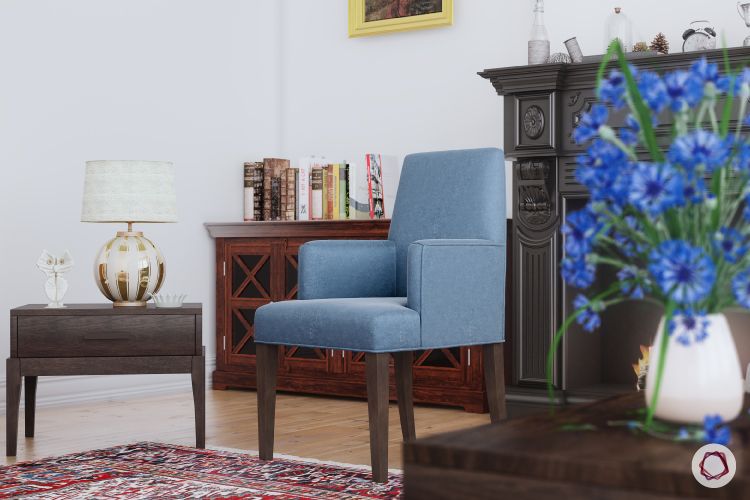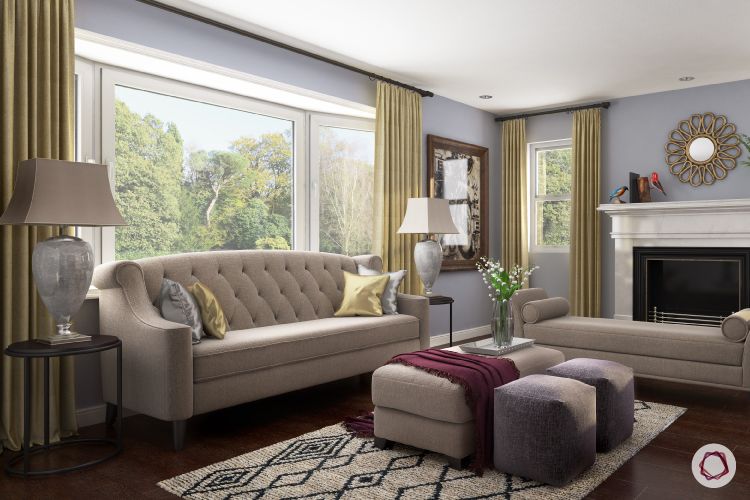 If you don't want to waste floor space, you can always go for a table lamp instead of a floor lamp. These are available in different sizes to suit the side tables. Use it beside the sofa or a lounger for an enjoyable experience.
Lighting Option #6: Track Lights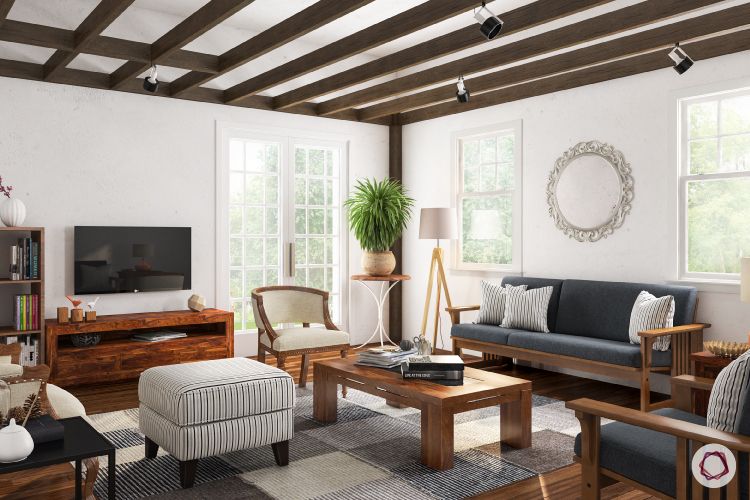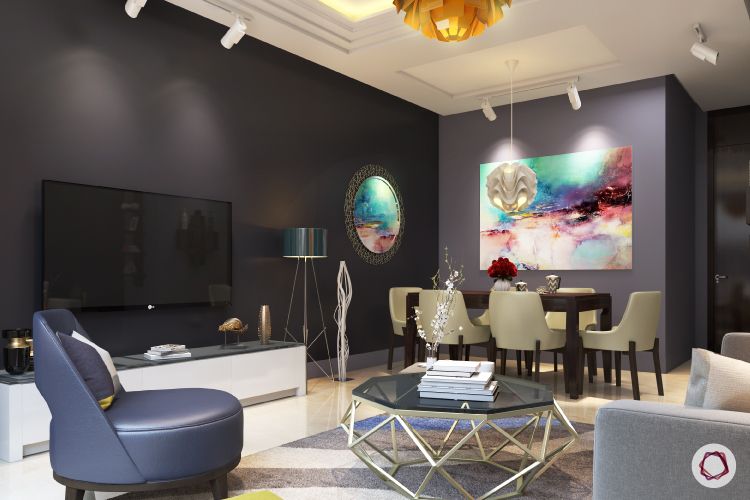 They look fancy, don't they? Track lights which were initially used in cafes, theatres are making their way into homes. These work in giving your home an exotic look. Use it to highlight a painting or an accent wall for the best results.
Lighting Option #7: False Ceiling/Recessed Lights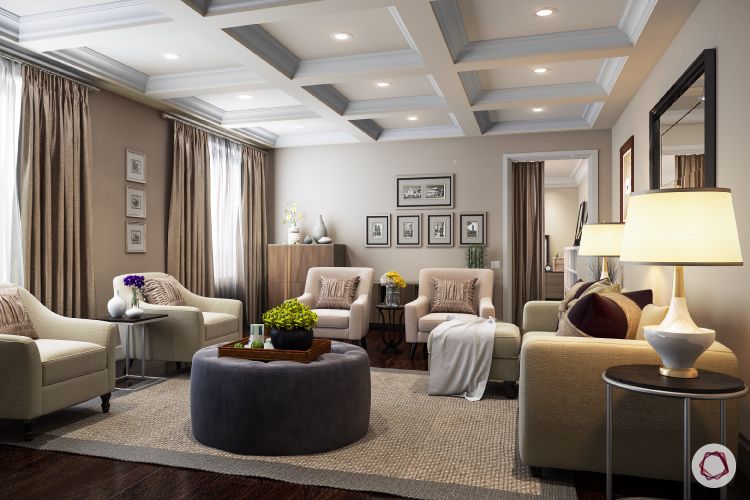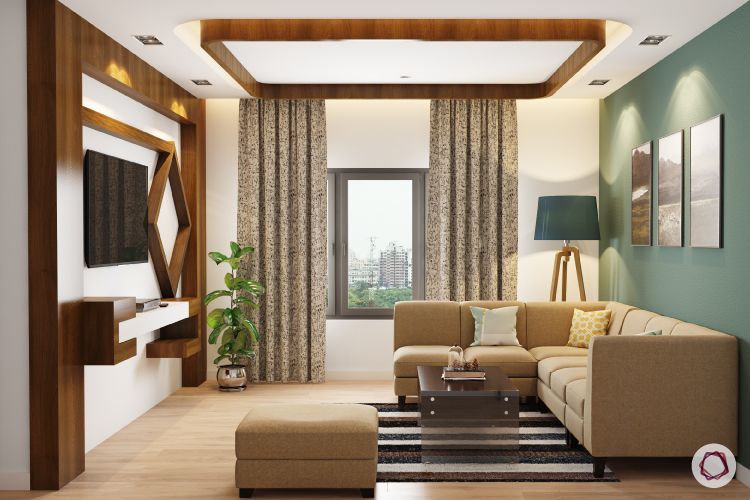 False ceiling lights or recessed lights are in great demand currently. These can be LED lights or even strip lights to accentuate your ceiling. Create an eye-catchy halo in your ceiling using these lights. For more details on false ceiling lights, read this article.
Lighting Option #8: Pendant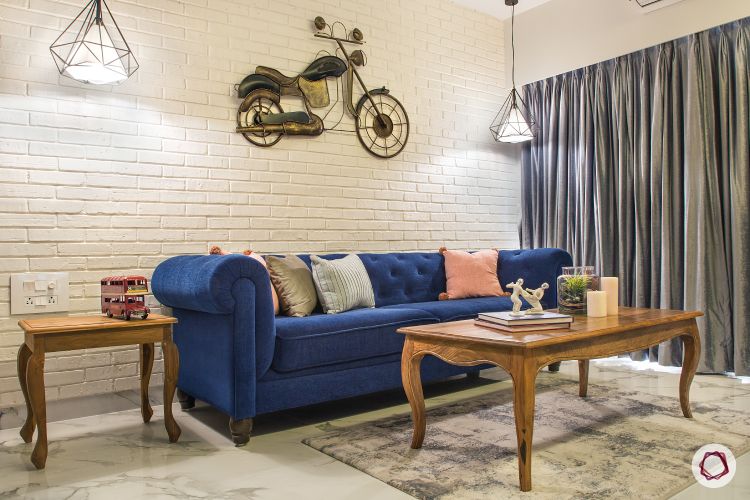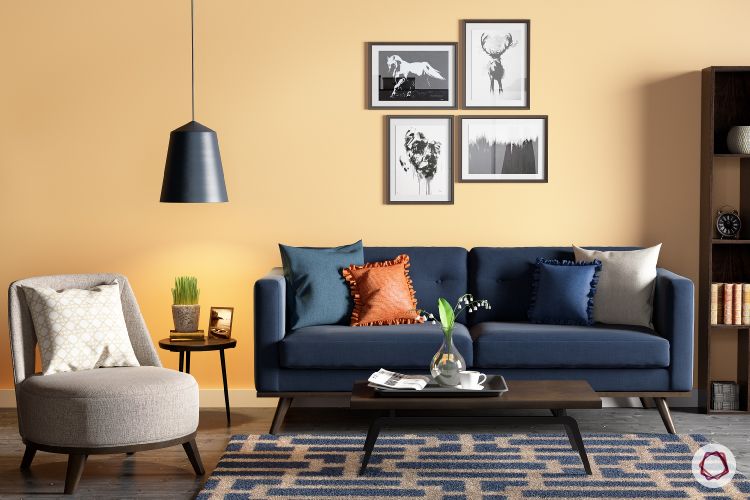 Pendant lights are a more modern version of the traditional chandeliers. They come in different sizes, shapes, colours and designs making it trending option. Whether you want ambient lighting, task lighting or just accent lights, they are available for each mood.
What's trending!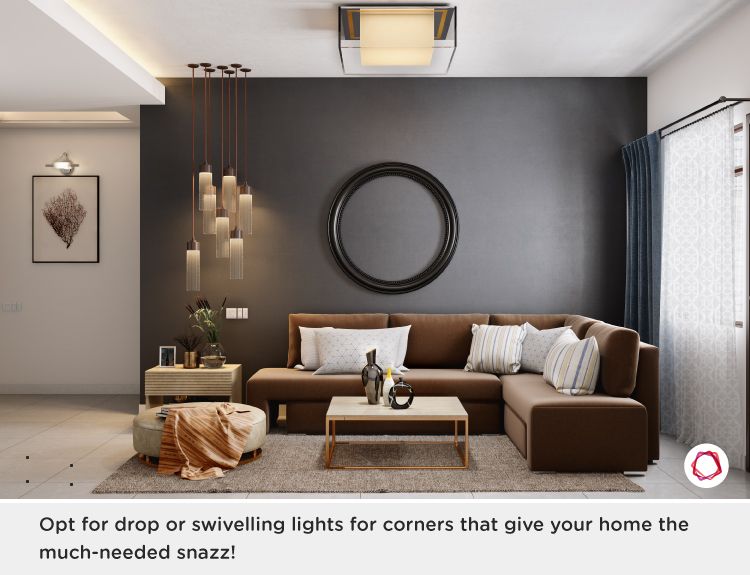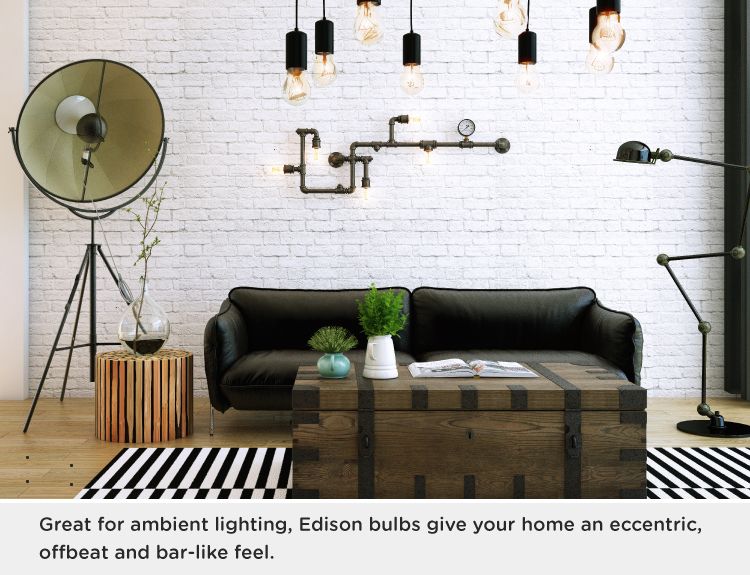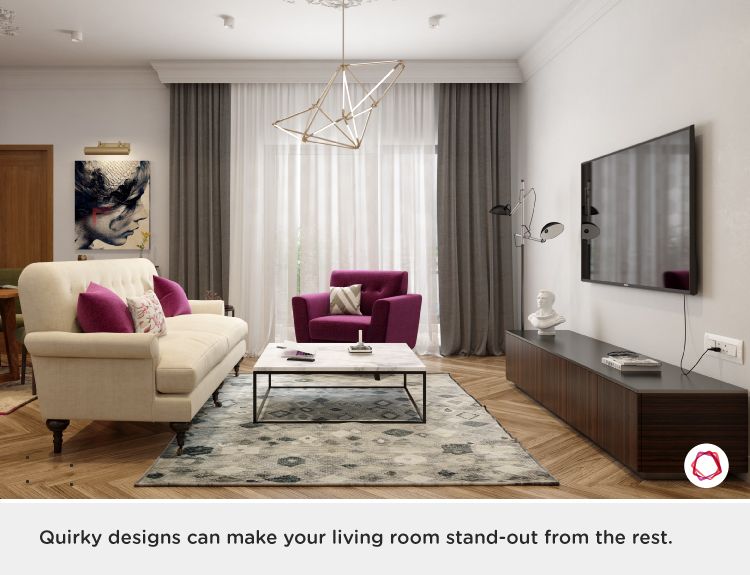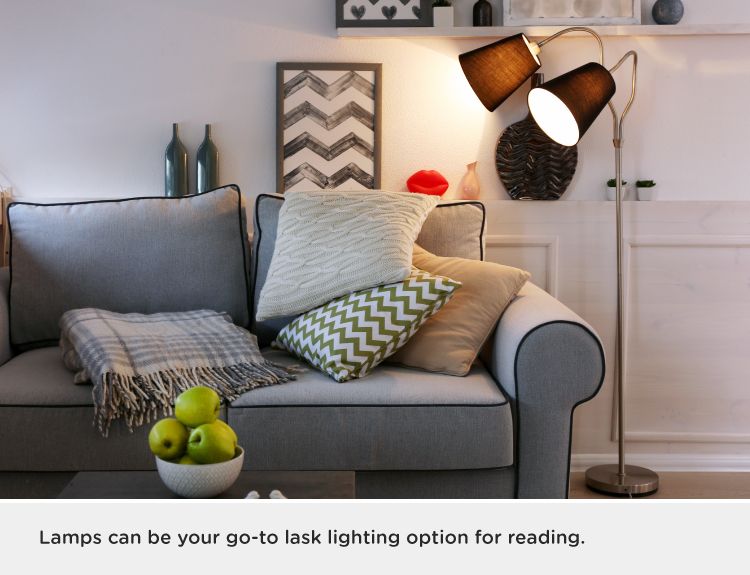 Now that you have your living room lighting options, let us know which is your favourite!
— editor@livspace.com