In the study, our primary intent is always to focus optimally and finish work faster. To this end, we usually show a preference for quiet rooms with plenty of natural light. But that is no reason for the room to be dull! Also, since lights form a quintessential part of this space, can you think of a better way to liven up this room than amping up the study room lighting?
We wouldn't compromise on the best lighting for studying! So look through these ideas to ensure that your study is the brightest space in your home.
Study Room Lighting #1: Wall-mounted Lights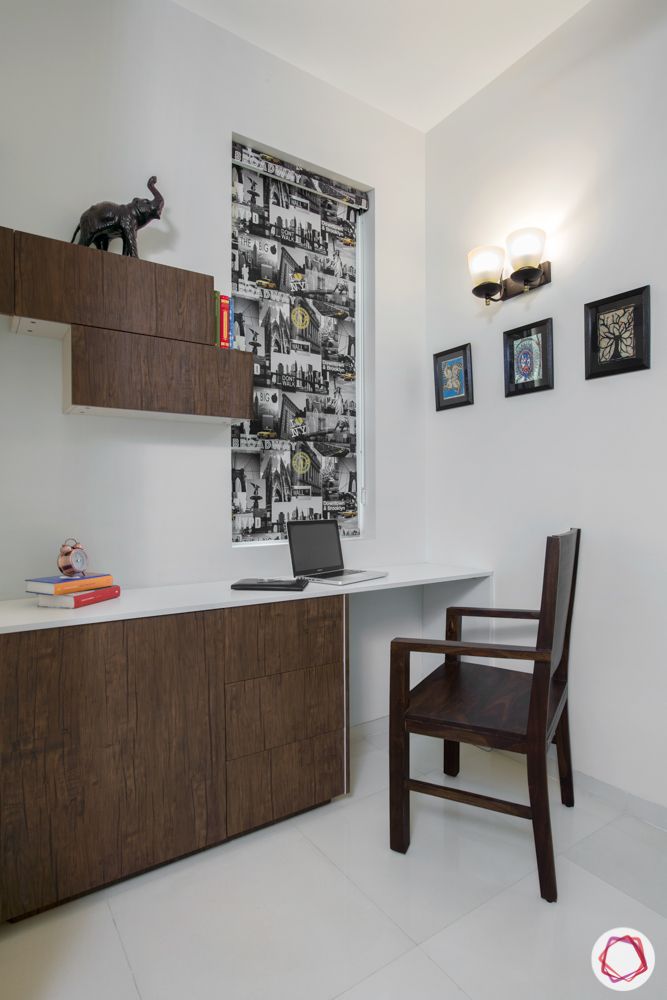 Wall-mounted lights are the easiest way to brighten up the study! Position them at a convenient spot on the wall, and watch the room lighten up! It always helps if the wall lights are close to the study table or workstation.
Study Room Lighting #2: Chandelier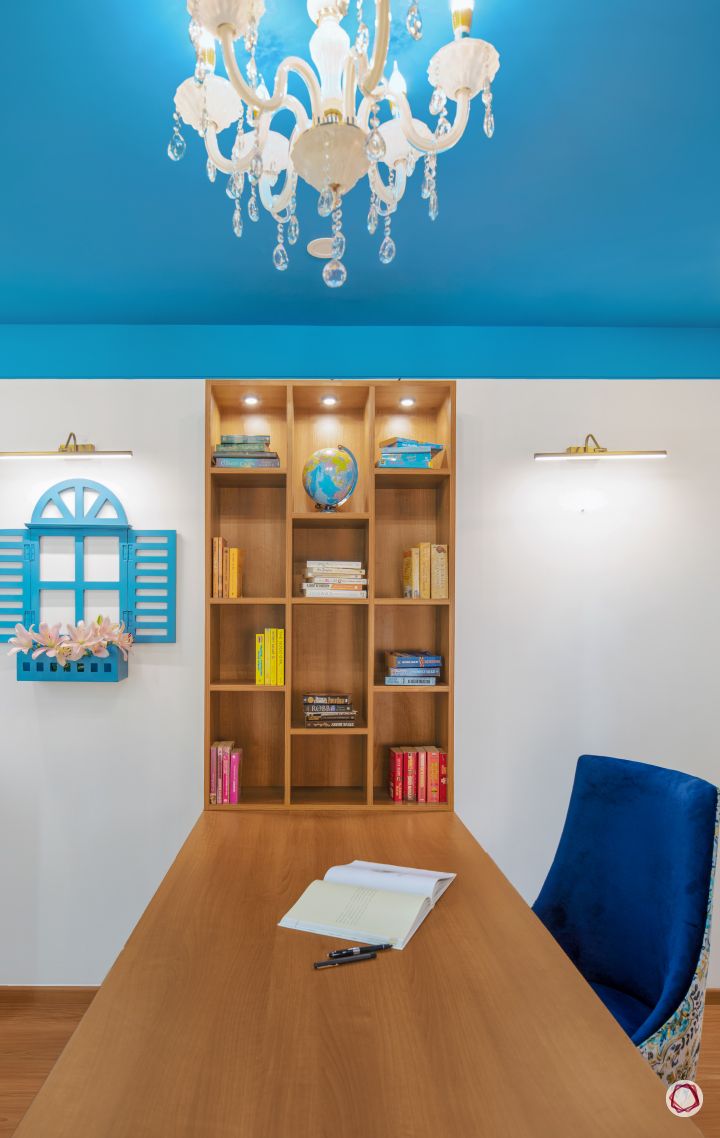 Love traditional decor but don't know how to add this style to your study? Well, you can add a chandelier to this space! Not only will this statement piece light up your study room, but it will also be functionally sound.
Study Room Lighting #3: Pendant Lights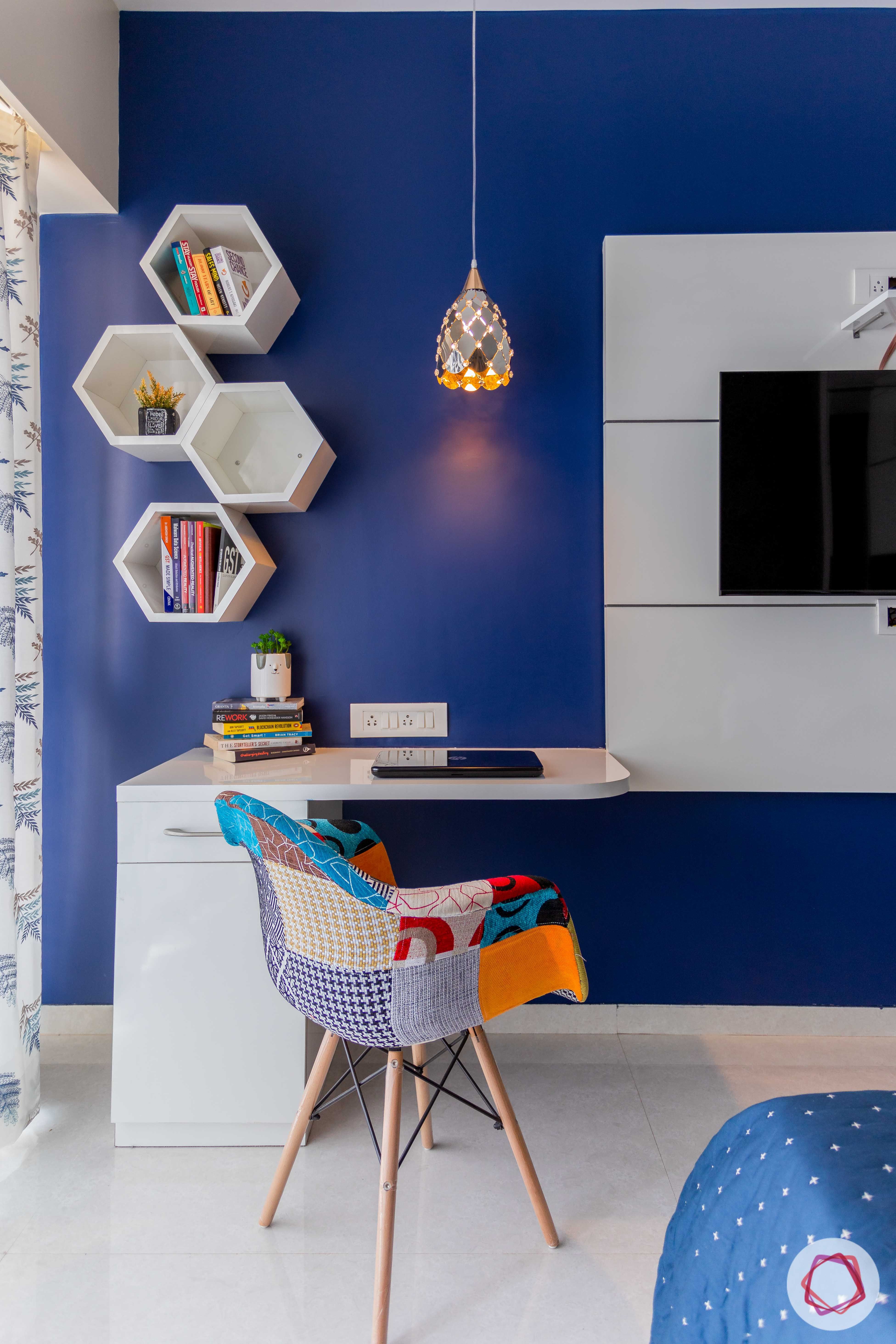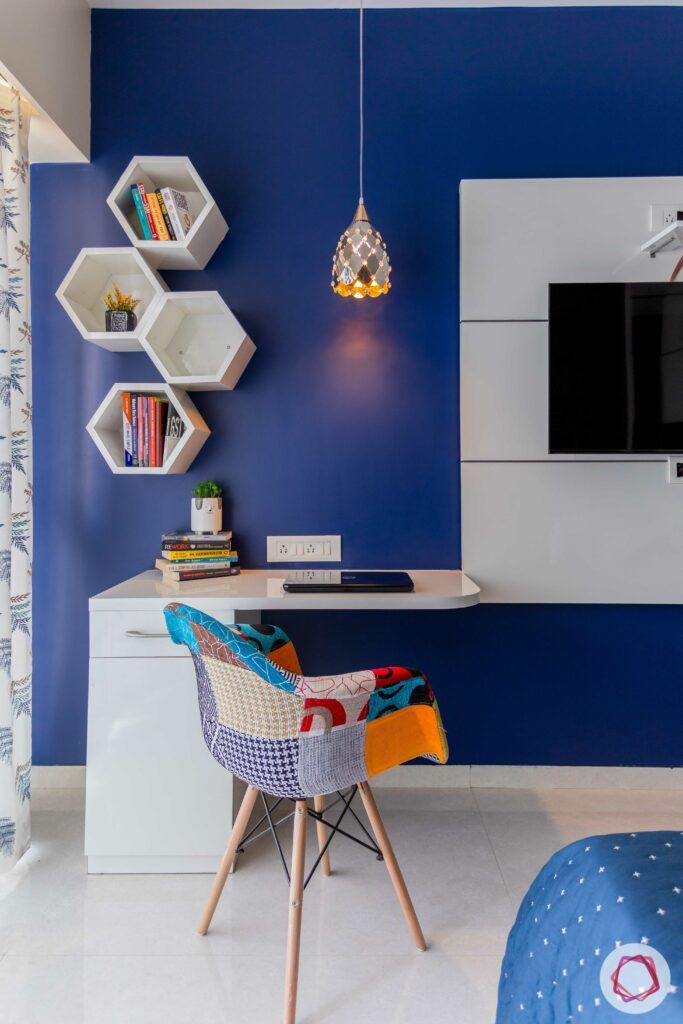 Pendant lights are a very convenient option for brightening up the study. Not only do these add a cheerful feel to your room, they are versatile too! You can install pendant lights literally anywhere in your study. But for best results, put up just above the study area; the focussed downward light is excellent for studying for working.

Study Room Lighting #4: Lights on the Ceiling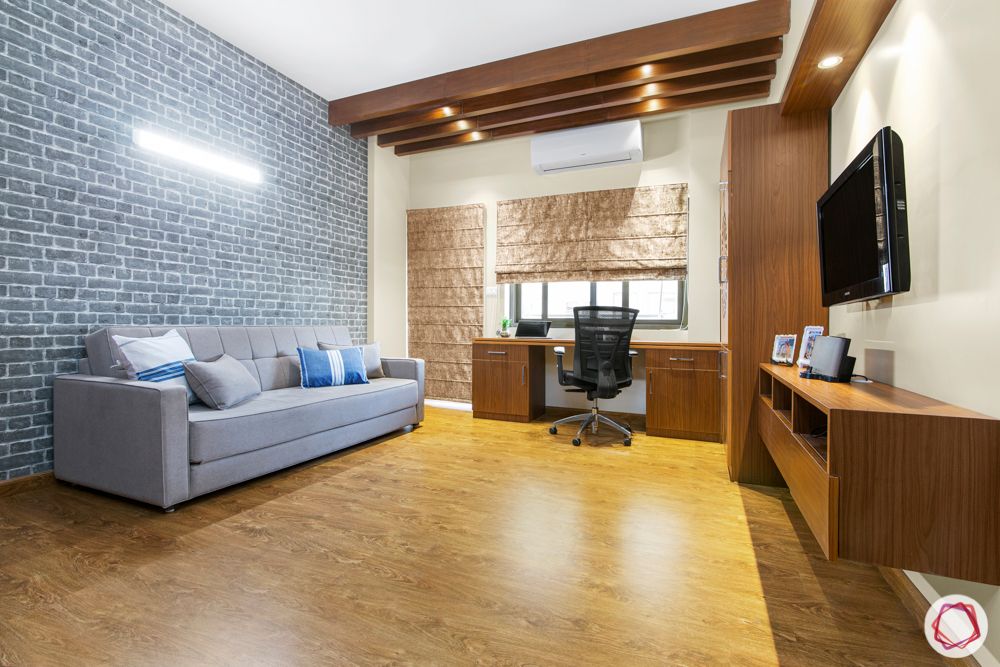 You can add an interesting ceiling detail, complete with lights, in your study! Imagine wooden rafters with golden lights, and your study will have some rustic charm. Go ahead and add these lights to your room for a warm and comfortable ambience while you work.
Study Room Lighting #5: Table Lamp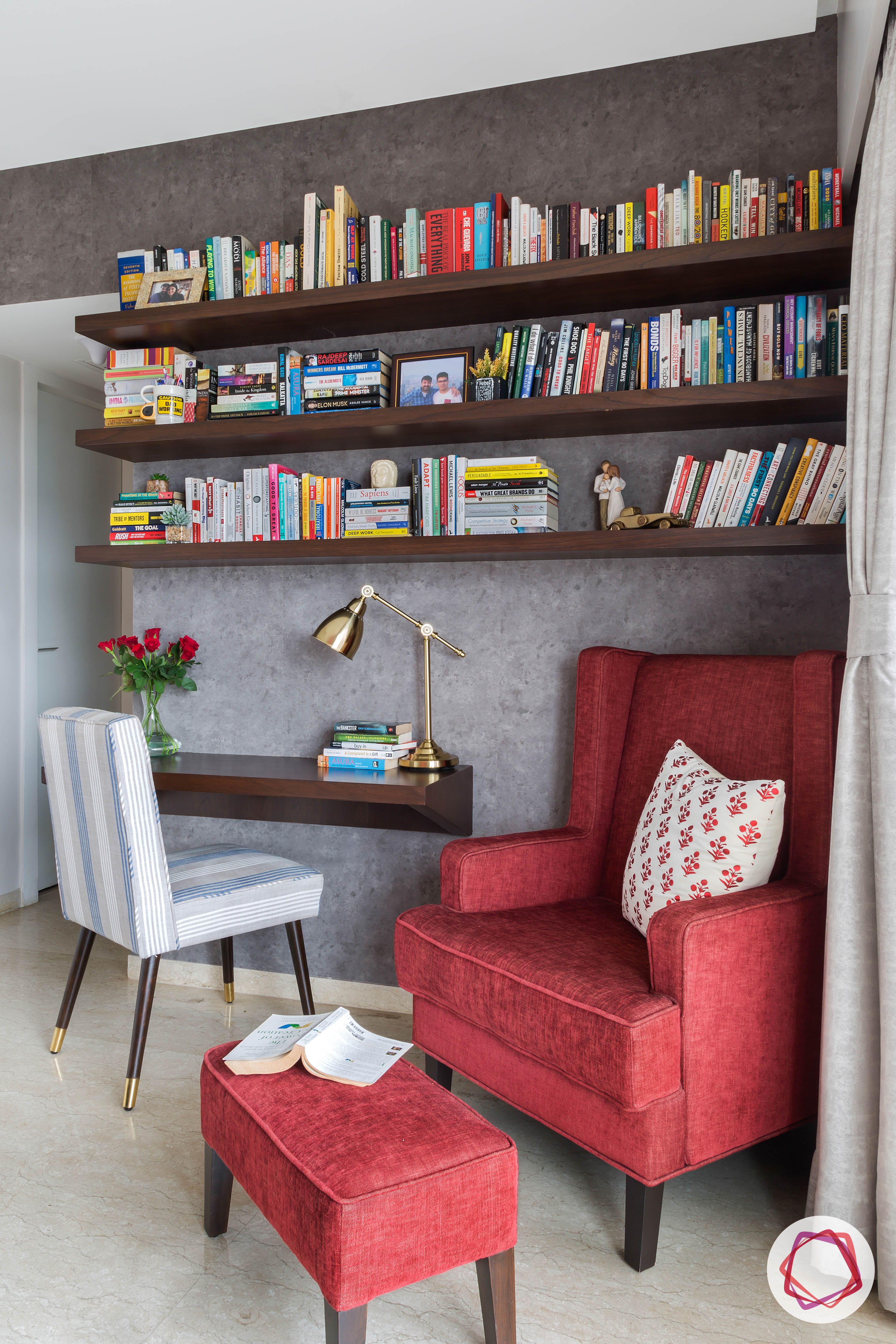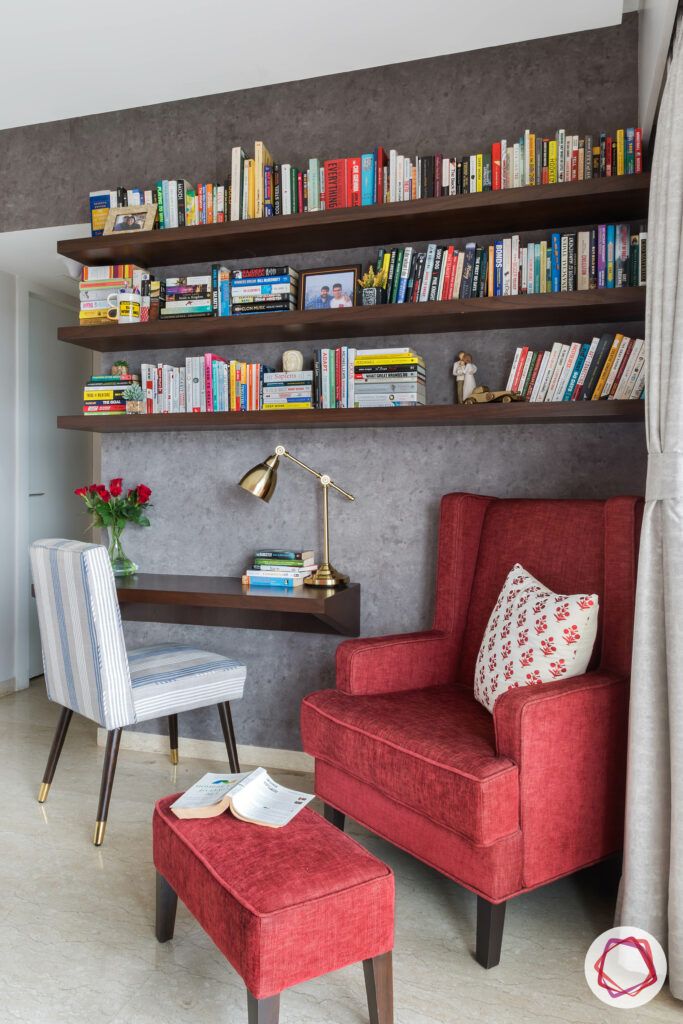 Table lamps traditionally focus the light on a small section, which makes it easier to do specific tasks like reading or writing. So table lamps are the best kind of lighting for studying. Get creative and pick vintage designs like this one to make your workstation pretty.
Study Room Lighting #6: Recessed Lights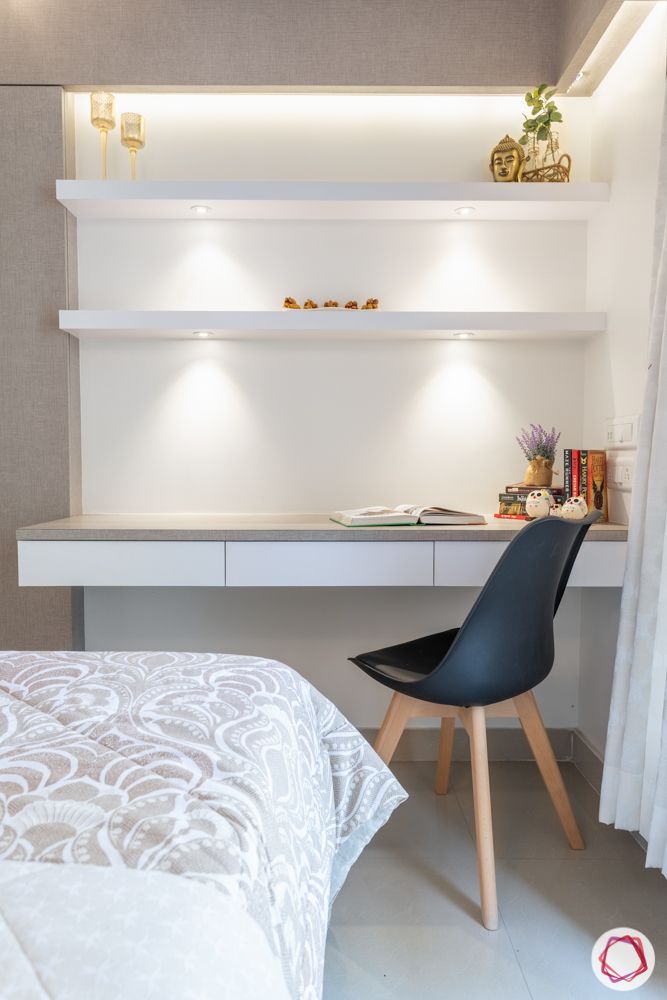 If you design your study unit with recessed lights in mind, they will provide optimal light to finish your work in peace. Moreover, with a design like this one, recessed lights become an integrated part of your study unit.
Study Room Lighting #7: Floor Lamp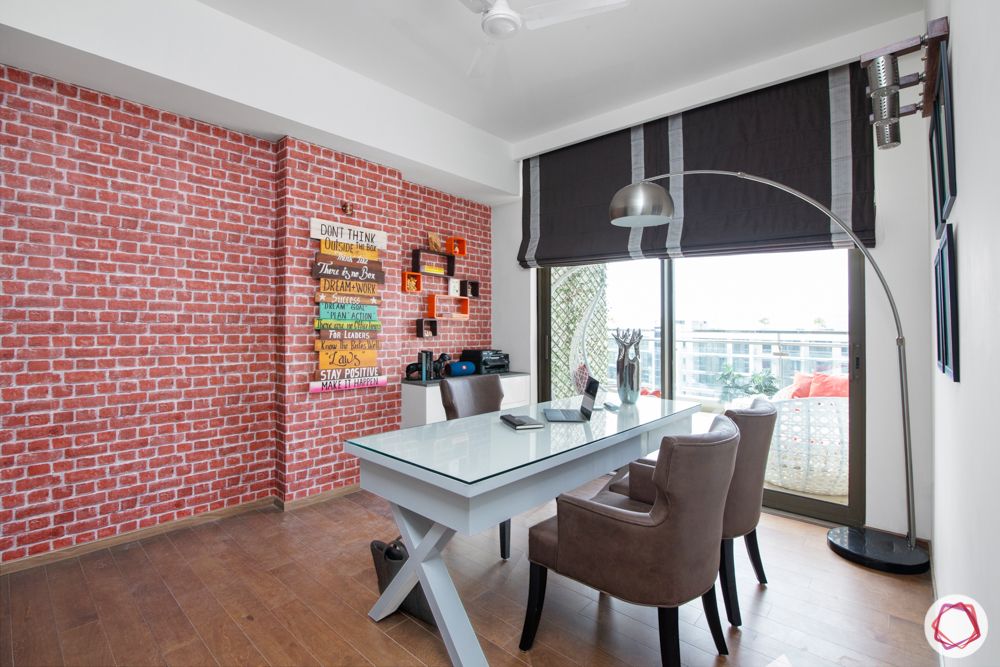 A flexible floor lamp is an amazing way to brighten up your study! You can change its position as per need. In addition, you can shift it to focus on your study table to provide as much, or as little, light as needed! Besides, it is a statement in itself for your study decor!
If you enjoyed reading this piece, also check out How to Light Up Corners at Home.
Check out lighting tips for your home:
Send in your thoughts and suggestions.