Thin, flexible and adaptable to any surface, LED light strips are the go-to option for accentuating your home. With the right adhesive and clear planning, these lights can be used anywhere, in any way — limited only to your imagination! A 5 metre LED strip can cost ₹1,200 and upwards, making it an affordable option too. However, if you don't know where to start, we have some fun ideas you can try:
LED Strip Light Idea #1 Under Kitchen Cabinets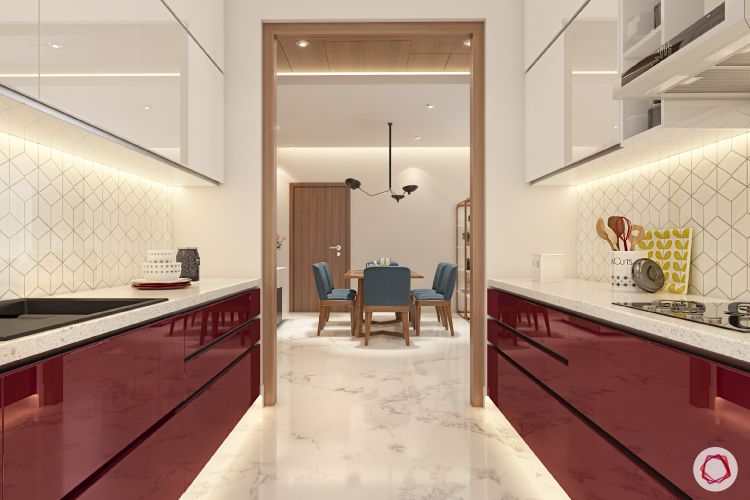 Give your kitchen a shimmering twist with LED lights right under your modular cabinets. This makes the kitchen seem more appealing and sets the mood for you to showcase your culinary skills.
LED Strip Light Idea #2: Nightlight for Kids Room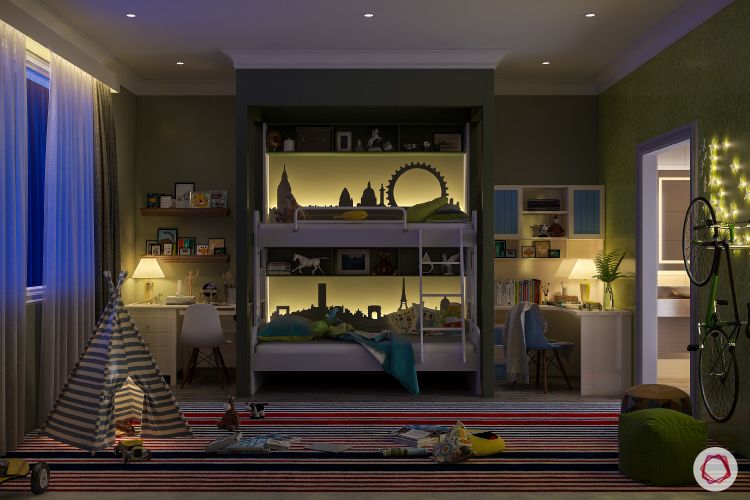 Help your kids dump their fear of the dark by installing these lights beside the bed or make it a part of the window valances. This not only illuminates the room but also gives your child a good night's sleep.
LED Strip Light Idea#3: Near the Headboard
LED strips behind the headboard can double as nightlights. This creates a beautiful halo effect and can also add stunning charm to the decor of your bedroom.
LED Strip Light Idea #4: Highlight the Pooja Room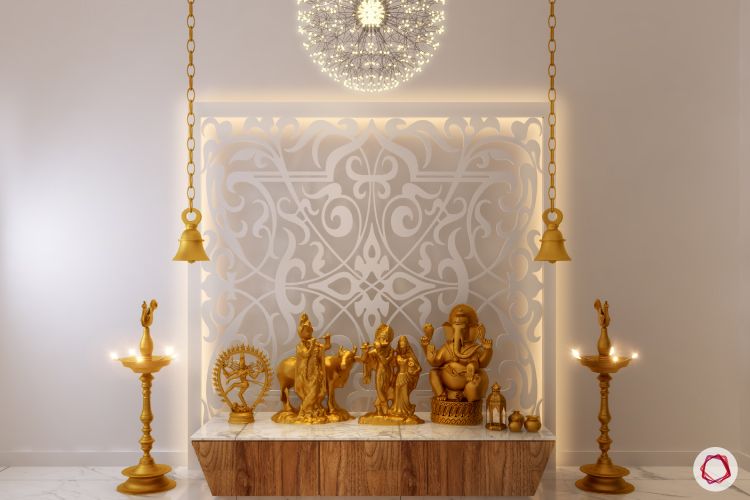 Make your pooja room look more inviting and devotional by adding these lights in there. This infuses your mandir with an angelic aura and lets you meditate in peace.
LED Strip Light Idea #5: Between Wall Panels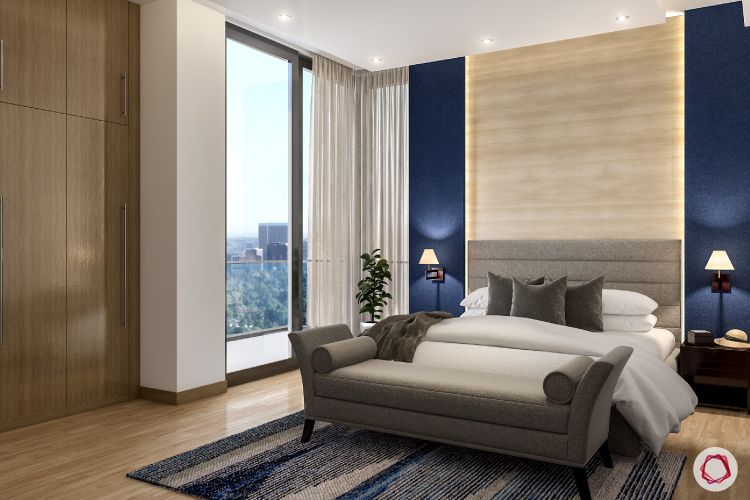 Wall panels have been gaining popularity as a home decor option. These can become more enticing and act as the centre of attraction among your guests, when lit up.
LED Strip Light Idea #6: Decorate Shelves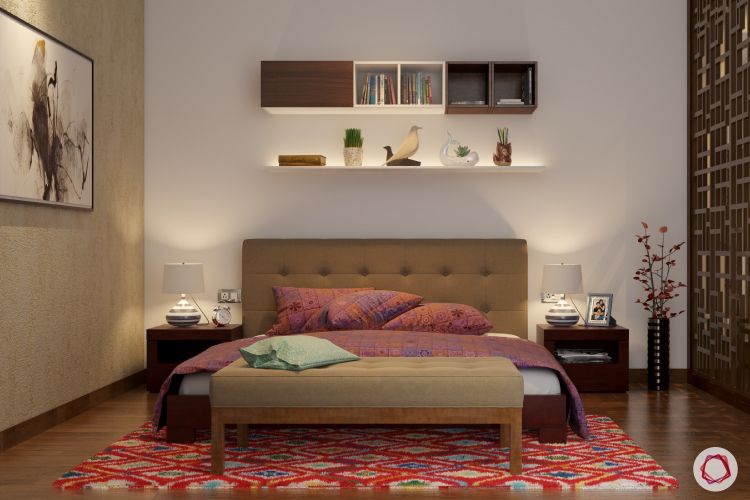 Shelves not only help you organise but also hold many of your prized possessions. LED lights added to these shelves will make them the focal point of your room and illuminate them brilliantly.
LED Strip Light Idea #7: In the False Ceiling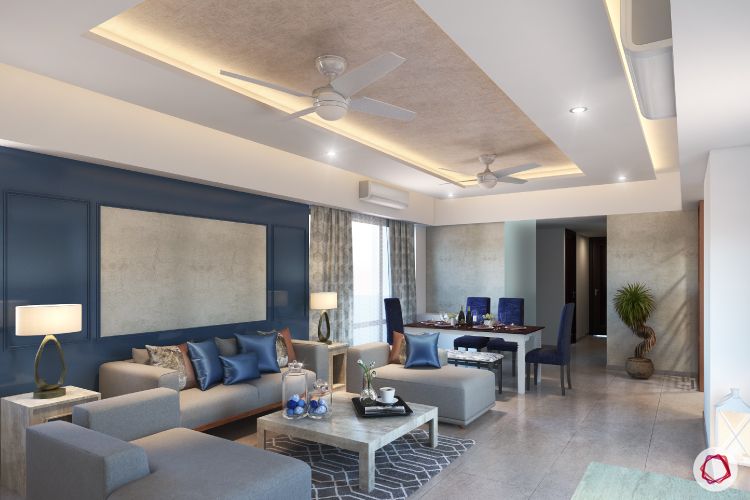 These strip lights have made false ceilings gleam with pride for a long time now. This not only acts as a spotlight but adds colour to the design as well.
LED Strip Light Idea #8: Above Study Unit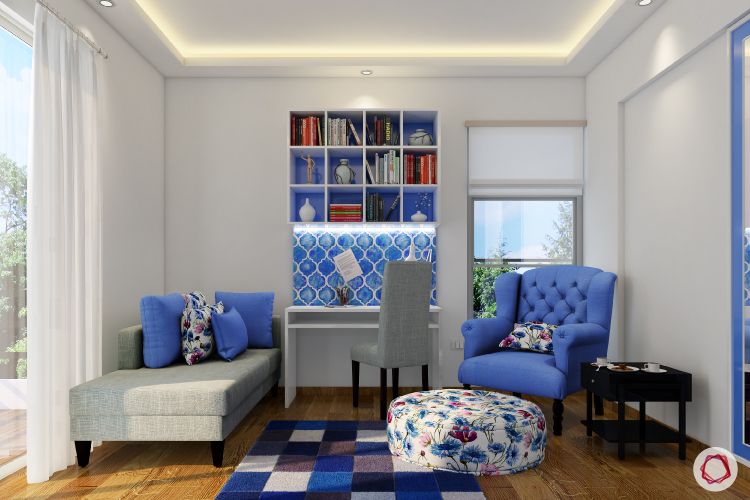 Study time can be made more interesting with these lights above the table. Here, the lights not only kindle your kid's imagination but also brighten this corner to facilitate easy reading.
LED Strip Light Idea #9: Stylish Bathroom Mirror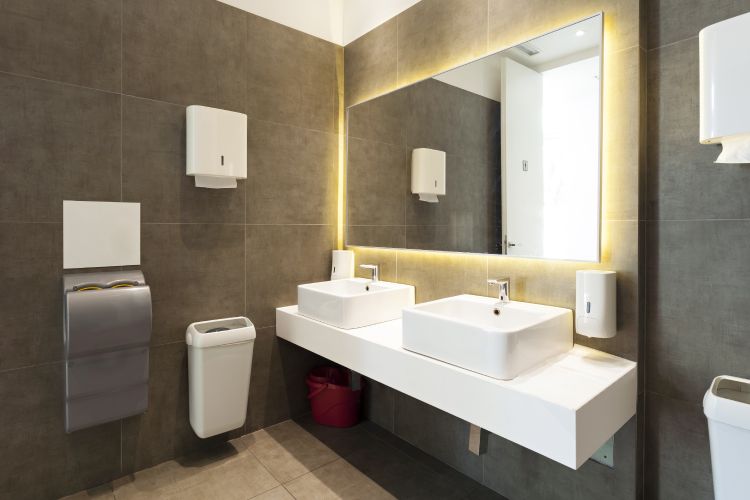 If you want to give your bathroom a futuristic look, attach these lights behind the mirror or the vanity. Grooming can be fun and exciting with this small addition!
LED strips can be attached to places where traditional bulbs don't fit. The best part about this is that it doesn't burn a hole in your pocket. So, get creative and experiment all you want! If you love lighting ideas, you can check this article for more ideas on ceiling lights.
— editor@livspace.com