Lighting does so much more than the bare minimum when it comes to illuminating a space. It sets the tone of a room, complements the decor and provides visual clarity in task-oriented areas. Lighting is especially important in kids rooms where safety is paramount. Thus, the perfect lighting is one that lights the way without being an eyesore.
Pick from these kids room lights to get a head start on your lighting hunt:
Kids Room Lights Type #1: Pendant Lights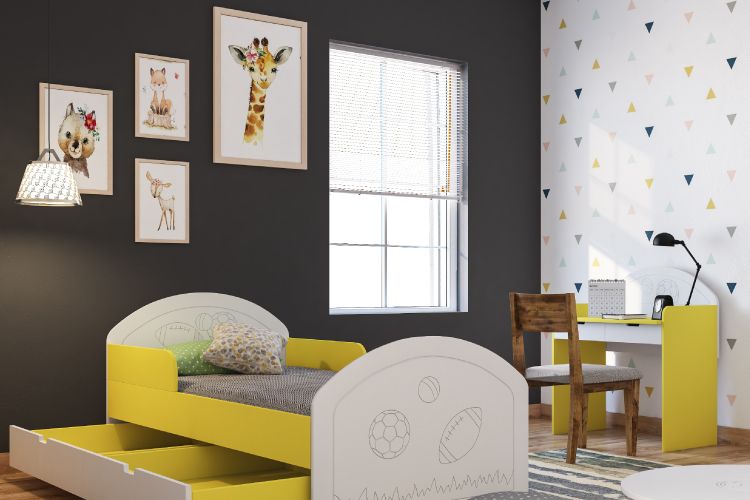 Hanging pendant lights in a kid's room may seem hazardous. However, they're actually ergonomic choices for lighting up a kid's room. The general rule of thumb to follow is that smaller or sleeker pendant lights can be hung lower while larger ones can be strung up higher. Pendant lights can be used over task areas like a study table or a high ceiling play area. Just ensure that the light isn't low enough to hit your child's head as they play!
Kids Room Lights Type #2: Table Lamps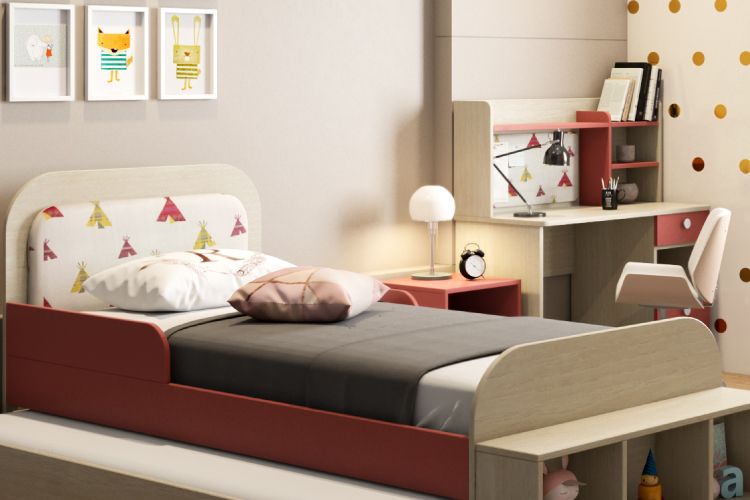 The quintessential table lamp is yet another kids room lights variation that provides task lighting. They're useful on bedside tables, desks, even on vanity units where lighting isn't sufficient. Often, table lamps can double up as nightlights so they're handy to have around. Opt for playfully-shaped lamps and mix and match lampshades for a quirky look. A word of warning – keep cords and switches out of the way. Also, push the table lamp as far back as possible so it doesn't topple over.
Kids Room Lights Type #3: Focus Lights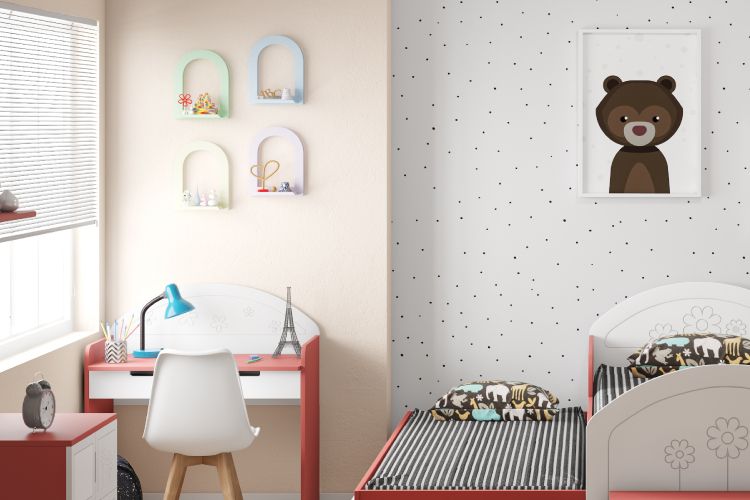 Focus lights are best used in crevices and niches where the rest of the room's lighting doesn't really reach. These lights can help ramp up the safety of the room because they illuminate darker corners where accidents could occur. Focus lights could be placed on a desk or mounted on the ceiling. If you have a bunk bed in the room, focus lights on each level could be used as reading lights too.
Kids Room Lights Type #4: Night Lights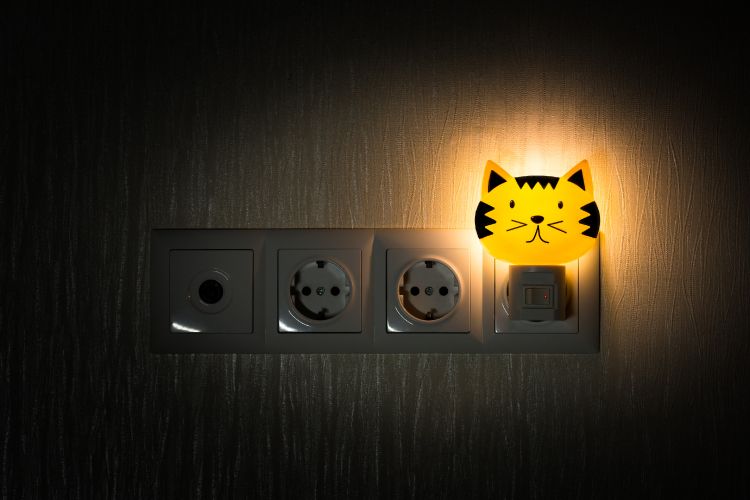 Ideal for rooms with children who are young or scared of the dark, night lights provide a soft glow that doesn't disturb sleep but provides just enough illumination for a late-night run to the bathroom. Get creative with your choice of night lights because there are plenty of shapes, sizes and colours available in the market. You could choose to fix the night light permanently onto a wall or the ceiling; alternatively, plug-in night lights are ideal temporary fixes with no need for drilling or re-wiring.
Kids Room Lights Type #5: Fairy Lights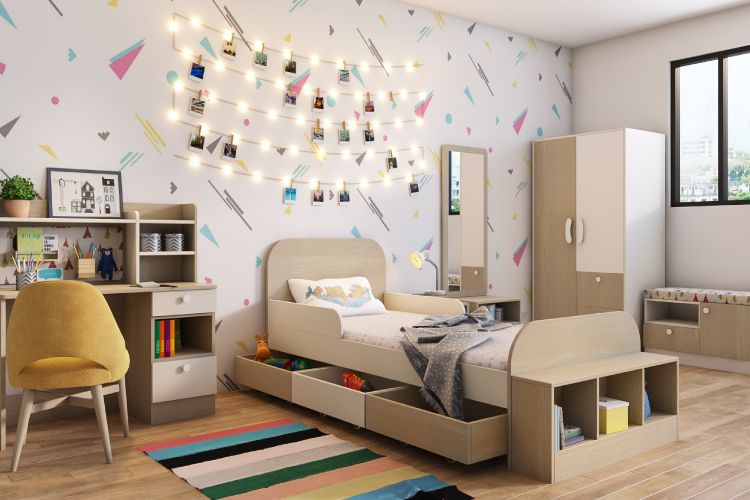 Yet another type of lighting that is task-oriented, strip lights illuminate a space without the need for naked bulbs or full-fledged fixtures. These are ideal for lighting up wardrobes, false ceilings, cubbyholes and other installments in a kid's room. To add some drama while getting the job done, choose coloured LED strip lights. White or yellow lighting will also work well depending on the size of the space and overall tones of the room.
From ramping up the safety to encouraging reading habits, these lighting ideas serve multiple purposes, so there's no right or wrong when it comes to choosing the best for your little ones. And if you found this piece useful, also explore these Seating Ideas for Your Kids Room.
Send in your comments and suggestions.