Whether you hang them in a corner, or make them the centre of attraction, hanging lights are perfect for any part of your home. From opulent cascading pendant lighting to contemporary light fixtures, we have rounded up some of the best designs from #LivspaceHomes to inspire you.
Designs for Hanging Lights #1: Opulent Wonder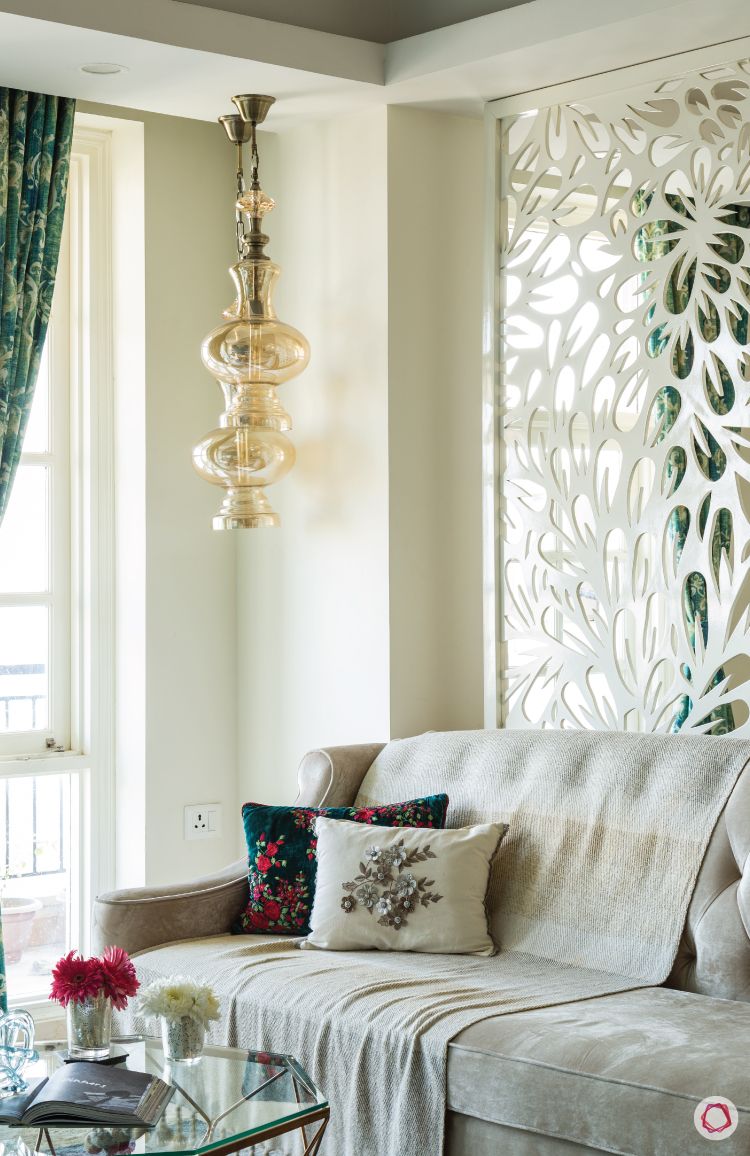 Awkward corners might leave you confused about how to use them. In this Livspace home, pendant lighting holds the two walls together and adds an element of luxury. The combination of gold and emerald green creates a regal ambience too.
Designs for Hanging Lights #2: Dainty Dreams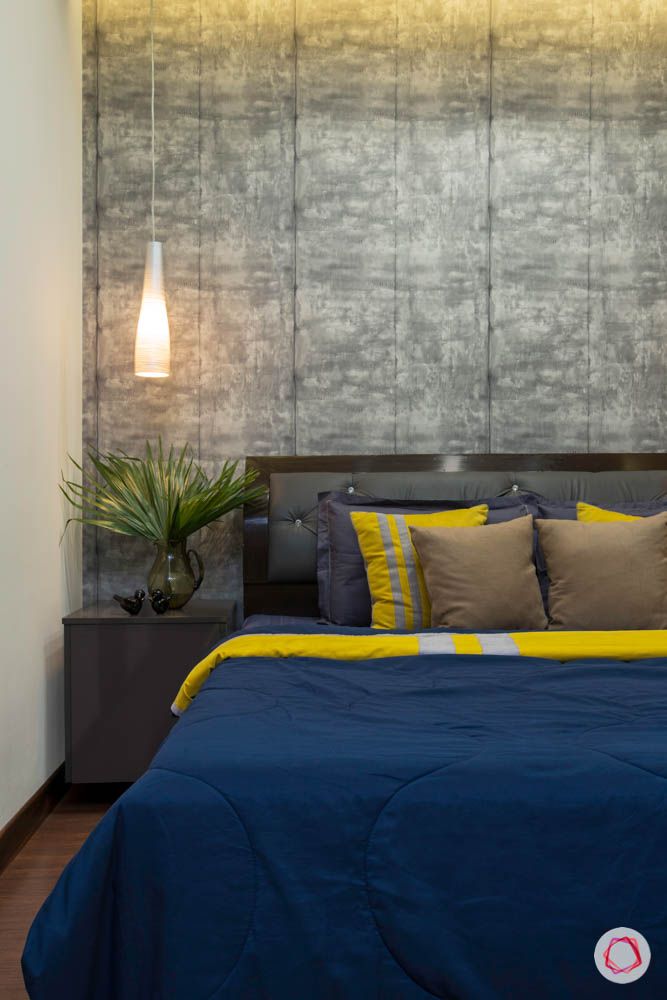 A night lamp might not be apt for a cosy bedroom that leans on accent walls and minimal decor. However, pendant lights are great space-savers, and they set the mood for a good night's rest.
Designs for Hanging Lights #3: Best of Both Worlds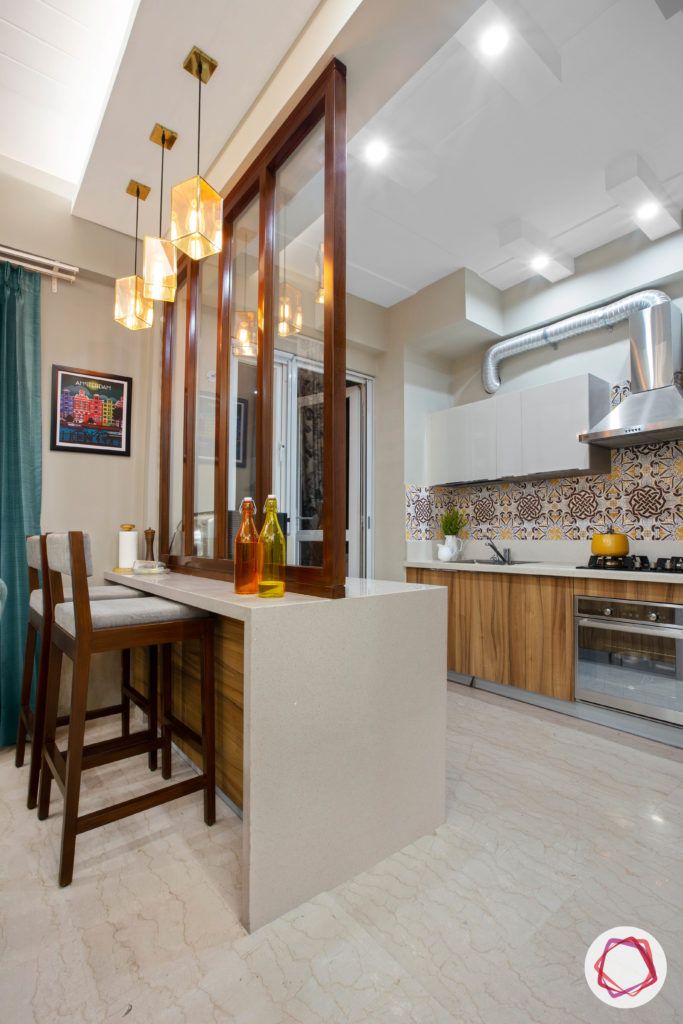 Pendant lights with glass or fabric shades lend a classic charm to an open kitchen. The glass panels atop the breakfast counter allow light into the kitchen, and the wooden frames of this Livspace home are a pleasing contrast to the countertop.
Designs for Hanging Lights #4: Pattern on Pattern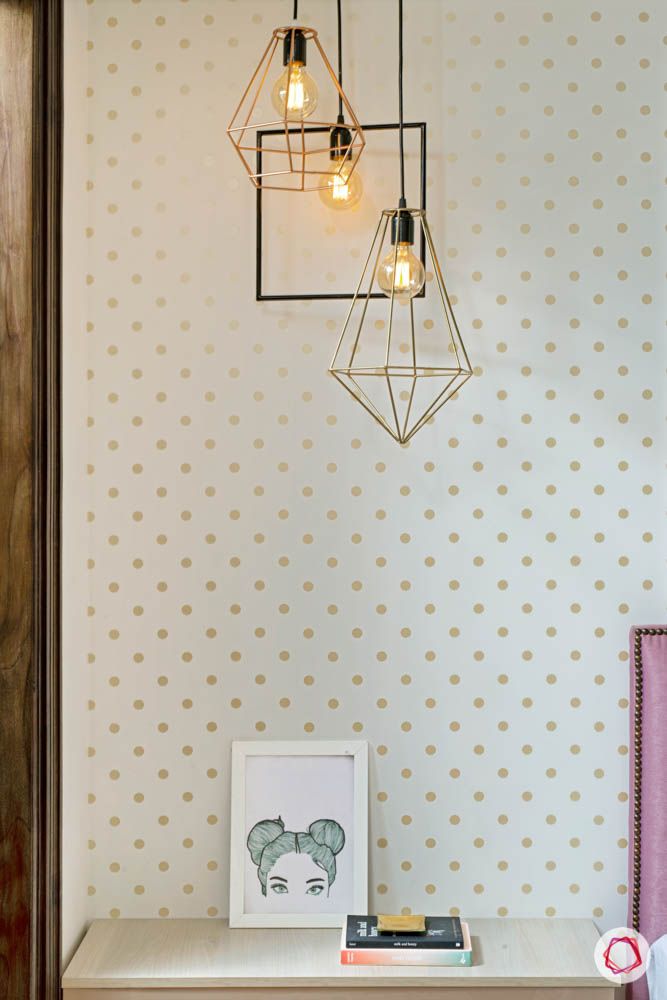 This quirky wallpaper adds energy to the room and complements the fuchsia accents. The geometric, dichromatic lights break the monotony and draw our eyes to decoratives on the nightstand.
Designs for Hanging Lights #5: An Exotic Escapade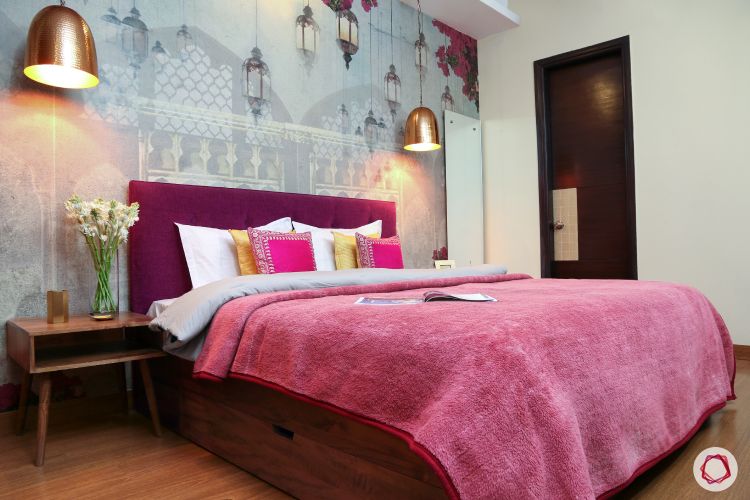 This bedroom has a middle Eastern look with two metallic pendant lights that bring the wallpaper to life. While the recurring pink theme contrasts with the traditional vibe, the yellow and white accents act as go-between colours to create harmony in the decor of this Livspace home.
Designs for Hanging Lights #6: Bring Continuity in Design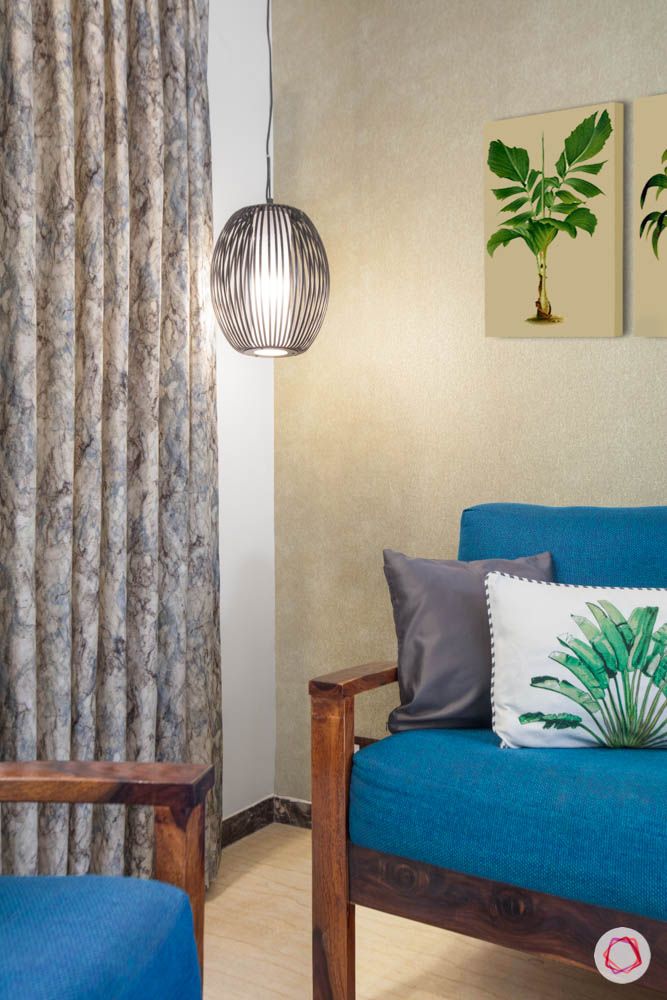 Grey hues complement the blues and greens in this space, while the pendant light adds a new dimension with its bold texture, instantly brightening up the corner.
Designs for Hanging Lights #7: Breakfast Under the Stars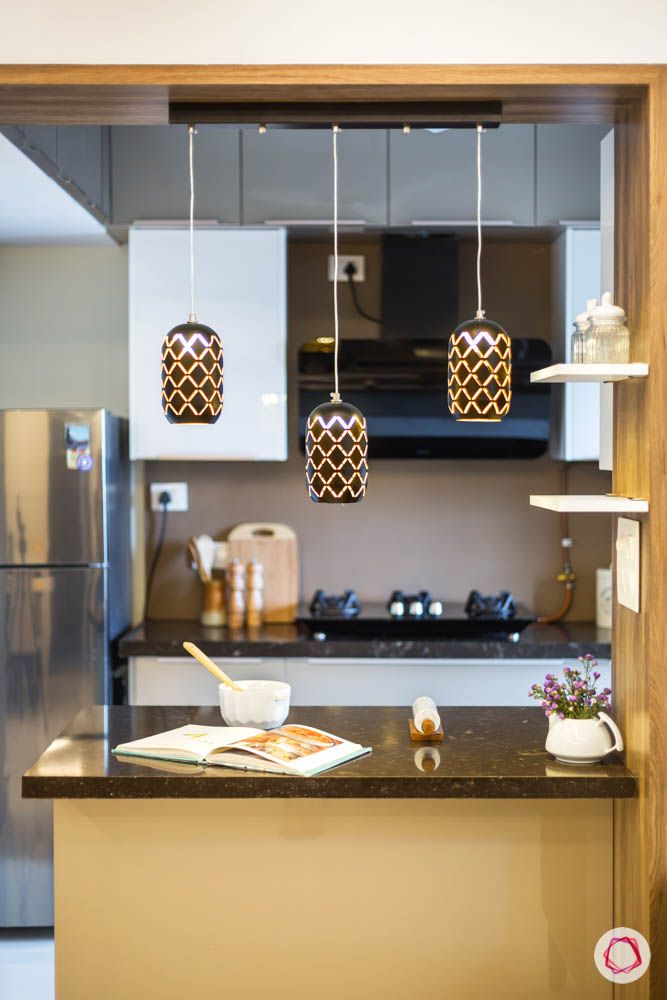 Breakfast under pendant lighting is as good as dinner under the stars. This Livspace kitchen uses gold and brown metallic lights to extend the design from the walls to the heart of the kitchen.
Designs for Hanging Lights #8: Putting the fun in Functional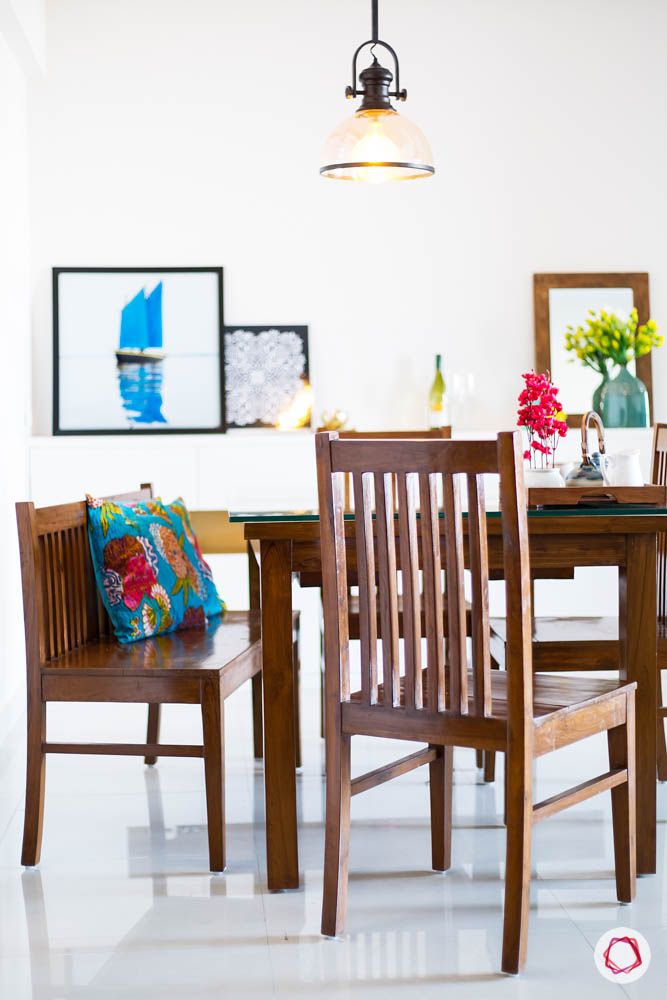 Pendant lights are perfect as a spotlights over functional spaces such as dining tables or reading nooks. A hemispherical dome design like we see in this Livspace home ensures that the light is evenly distributed, making the area well-lit and stylish too.
Designs for Hanging Lights #9: From Murky to Perky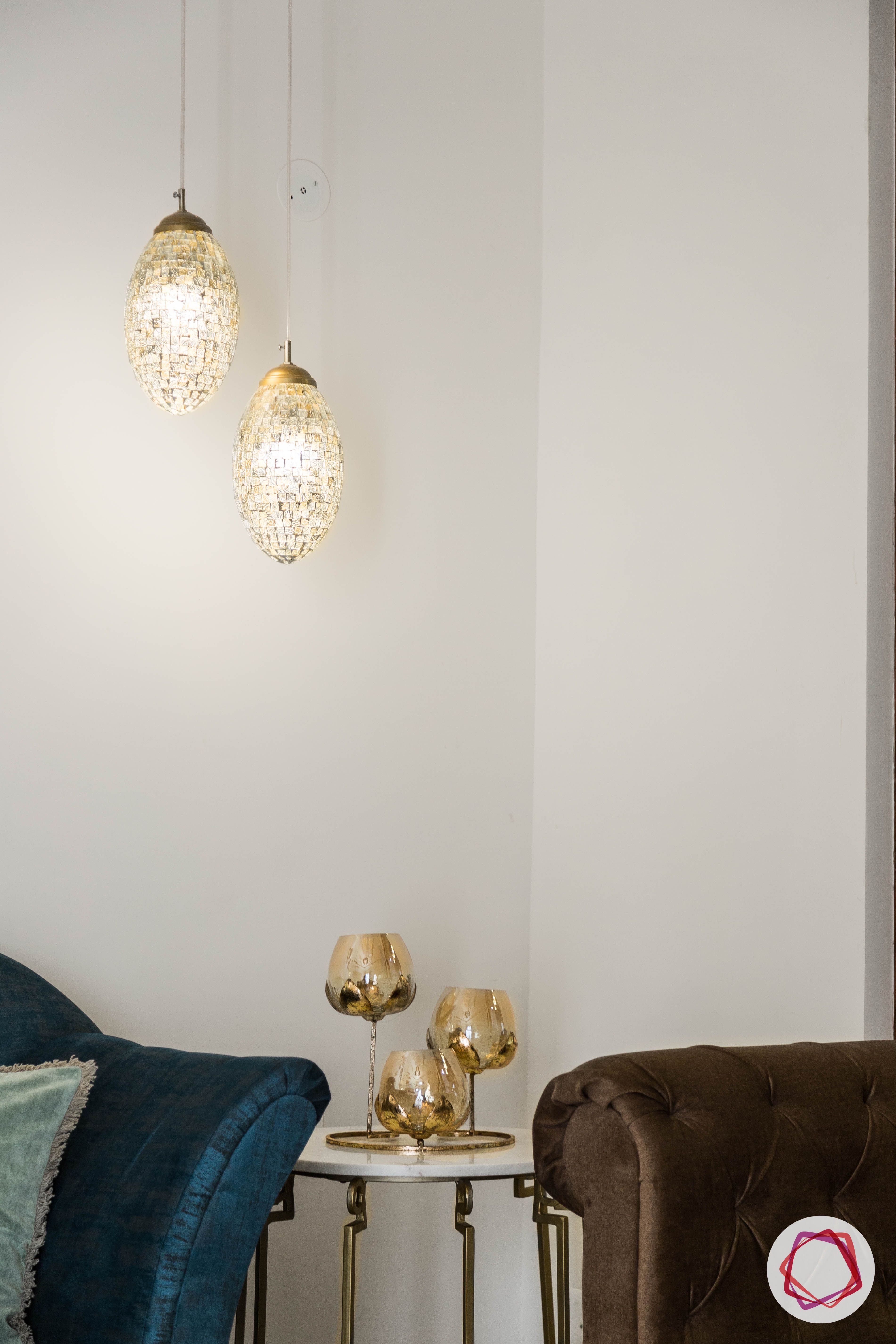 In this Livspace home, we swapped traditional light fixtures for shimmering gold-coloured pendant lights to illuminate a dark corner. Coupled with majestic armchairs, couches and a simple end table, these lights create an aura of flamboyance.
Designs for Hanging Lights #10: Make a Statement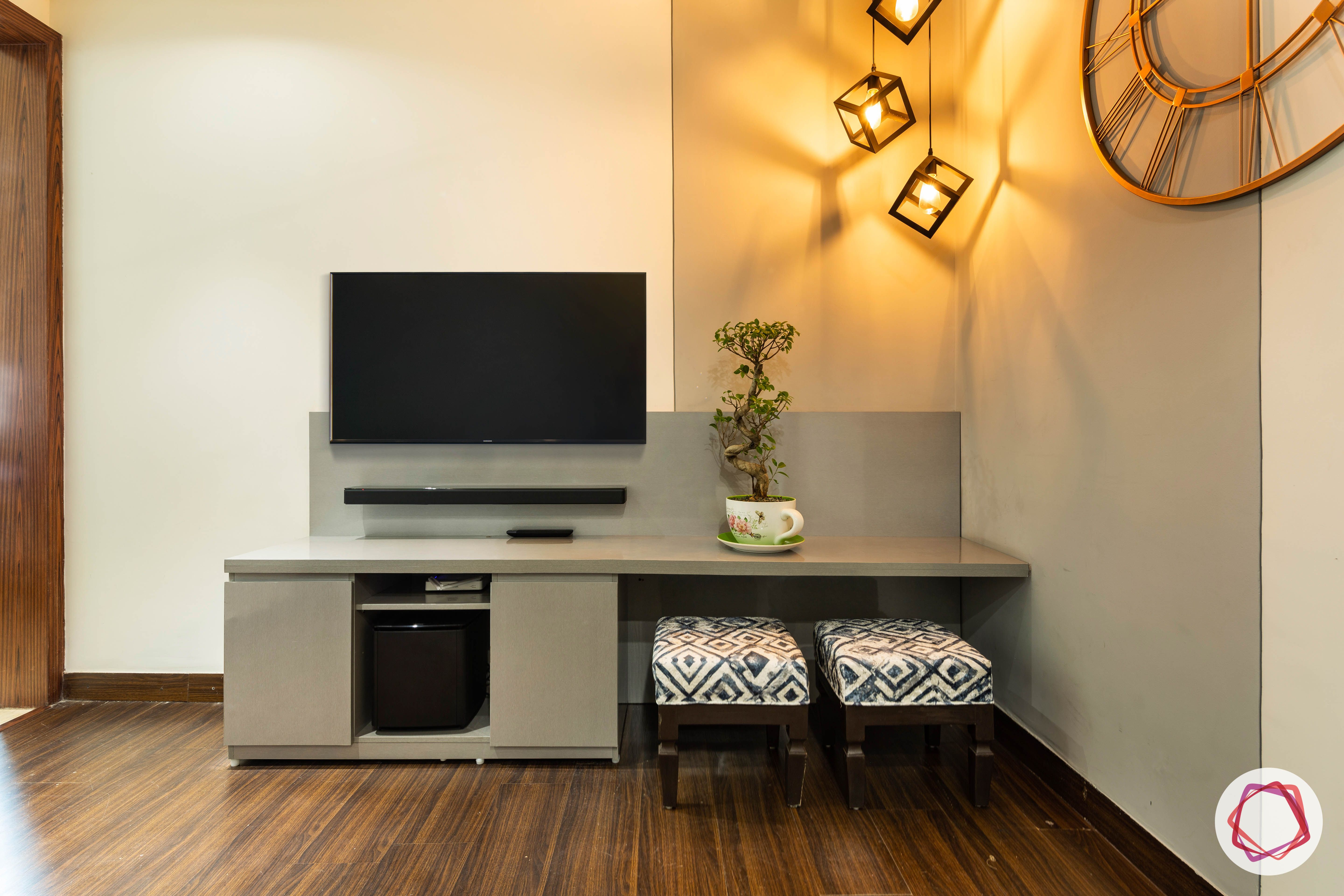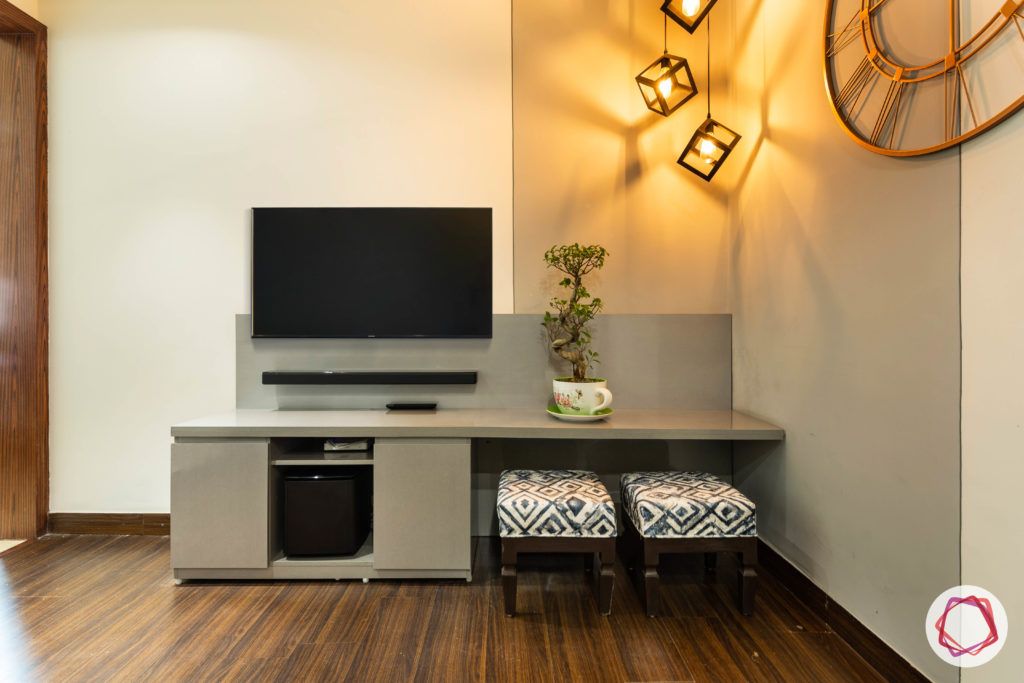 In this monochrome room, the pendant lights serve as a statement piece when turned off, and add a new dimension with a play of shapes and shadow when they are on.
Designs for Hanging Lights #11: Two is Better Than one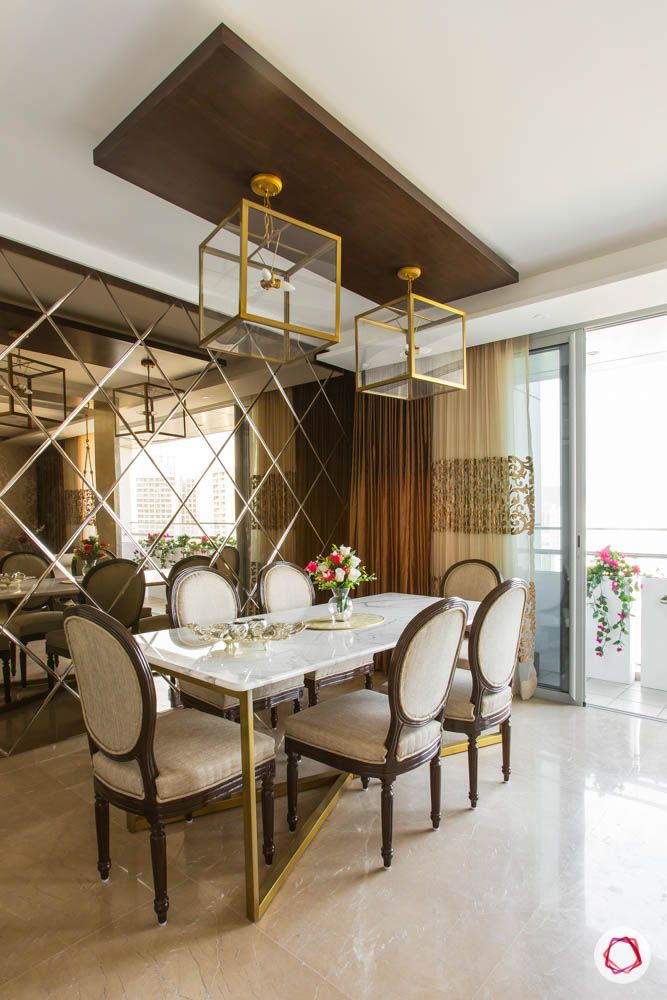 When pendant lights are large, it becomes hard to fit more than one or two. A reflective wall can give the illusion of a bigger space, and make the lighting look grand. In this Livspace home, the gold-coloured fixtures complement the white and gold table.
Designs for Hanging Lights #12: Layering Brown Tones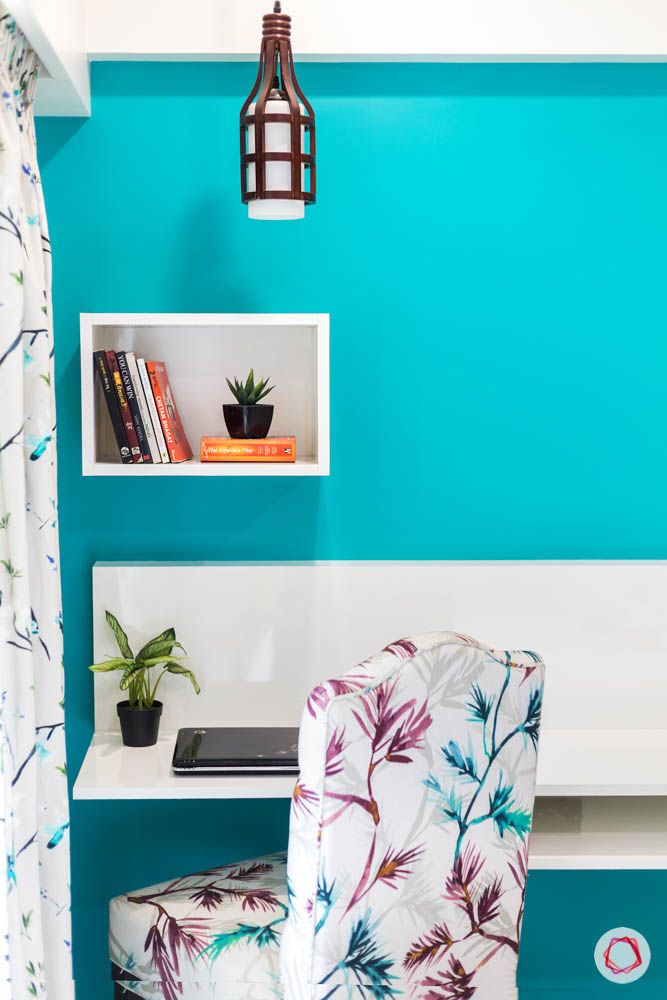 There is an inherent neatness about this space that gets highlighted by the white pendant light with a wooden frame. Designs with clean lines need tidy lighting to set them off.
If you enjoyed exploring these light designs, also check out 5 Lighting Options for Great Ambience.
Send in your comments and suggestions.