There is something so relaxing and comforting about a night light. Whether it's because of monsters in the dark or because you just need some light for your bedtime reading, don't settle for boring, shop-bought night lights when you can DIY some seriously cool pieces for yourself.
Here are 13 pretty DIY night lights to inspire you and get you started:
1. I am batman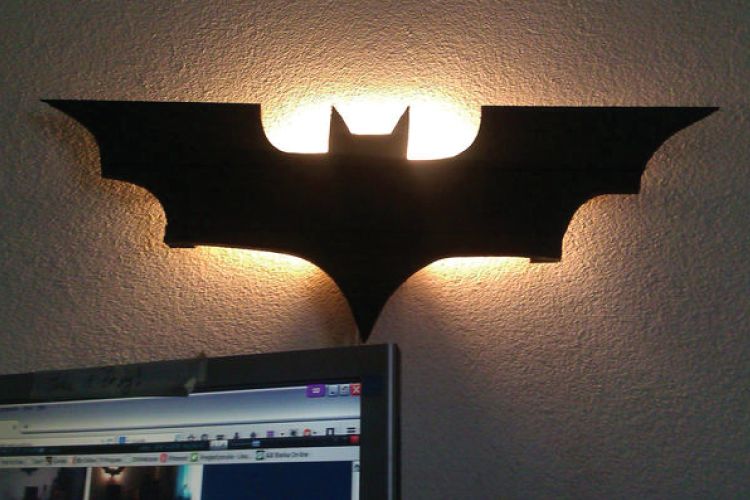 Source: Instructables
Batman fans out there, is there anything cooler than this? A night light in the shape of the dark knight. Make this easy DIY night light by carving the outline on cardboard or wood and by placing a bulb behind it, and ta-da there you have it! Your very own awesome batman night light is sure to make your room the envy of your tribe.
2. Making memories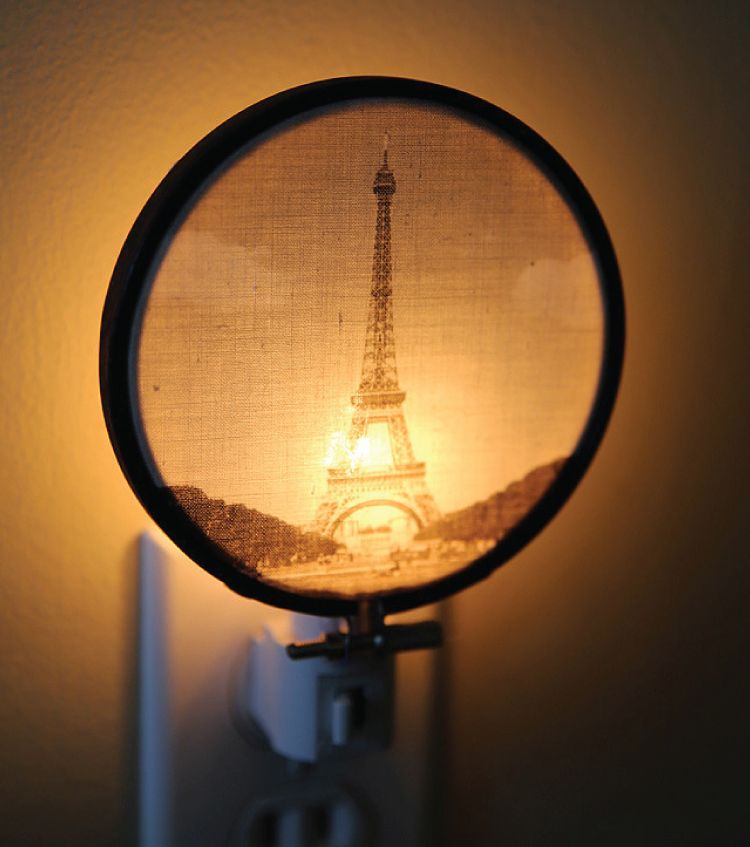 Source: My Printly
Don't pass up on this opportunity to convert one of your favorite memories into a night light. Start off by sifting through your collection of holiday pictures. Let the DIY night light be a reminder of your good times, every night before you sleep and slip into your dreams. Head here for the instructions.
3. Dreamy clouds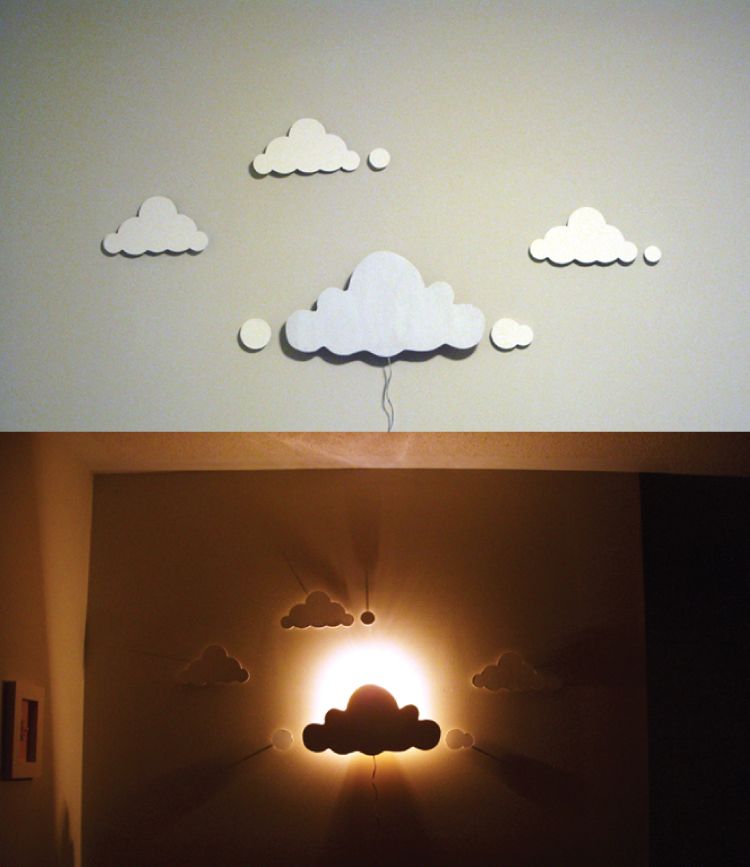 Source: Deviant Art
Wondering what kind of night light to use for your little one's room? Move over glow-in-the-dark stars, when you can have the sky come to earth with these dreamy clouds, big and small. Here's how to DIY
4. Pyramid that glows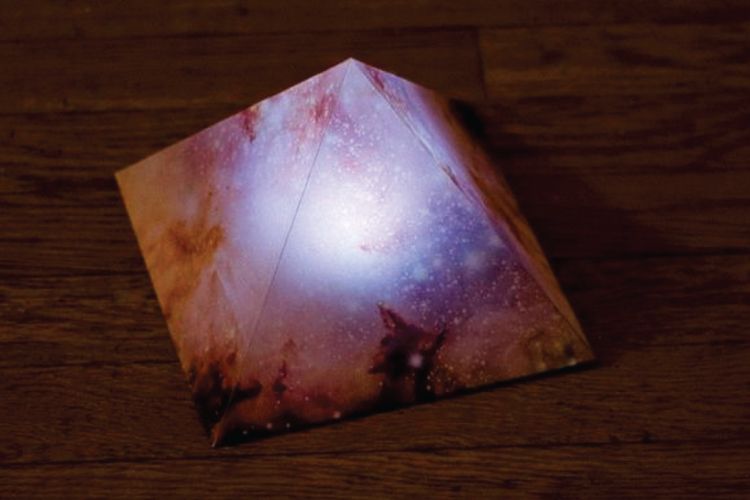 Source: Useful DIY
Great for your side table or even for hanging on a wall. This night lamp is perfect if you love all things Egyptian. Begin with picking a paper of your choice, putting your geometry classes from school to use and fixing a small battery operated bulb inside. See how to DIY here
5. Lit-up rug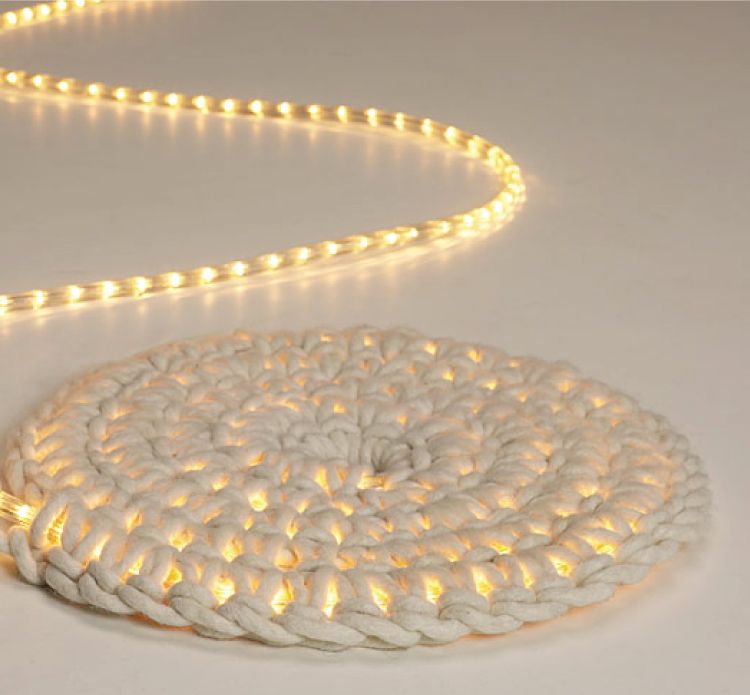 Source: Imu Design
If you are proud of your crochet and knitting skills then it's time to get those needles out and swinging again. Who could have thought of using a rope in this manner? It's creative and beautiful. See how to go about it here.
6. Cage-y lamp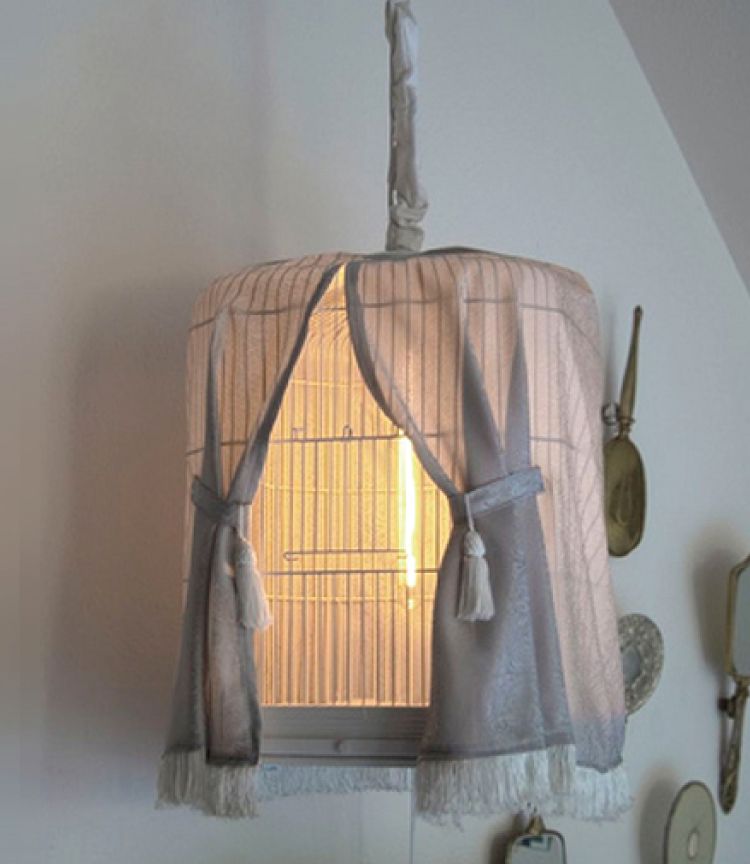 Source: Design Squish
Repurpose an old bird cage that's been lying in your store room for years, or buy one from a thrift store nearby. Just hang your cage in a corner, place a light bulb inside it and cover it up with a curtain. The curtains will act as a natural diffuser.
7. Good night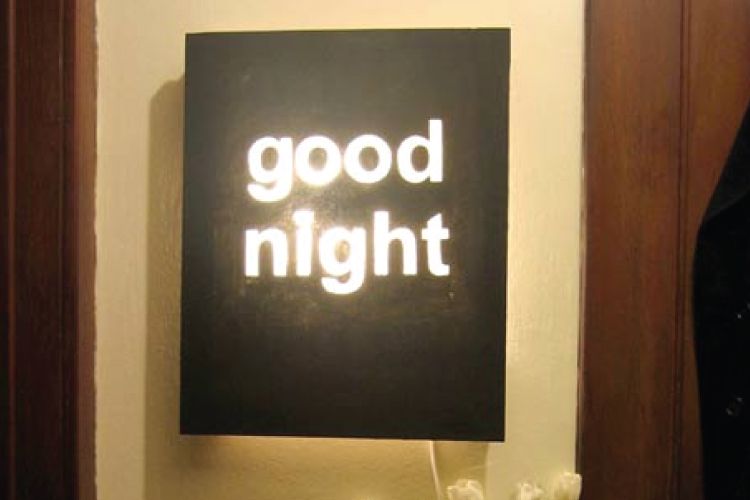 Source: Design Sponge
Bid the day good night, quite literally! Beautiful in its own subtle way, this one will catch your imagination, in the best possible way. Here's how you do it
8. Moonlit mickey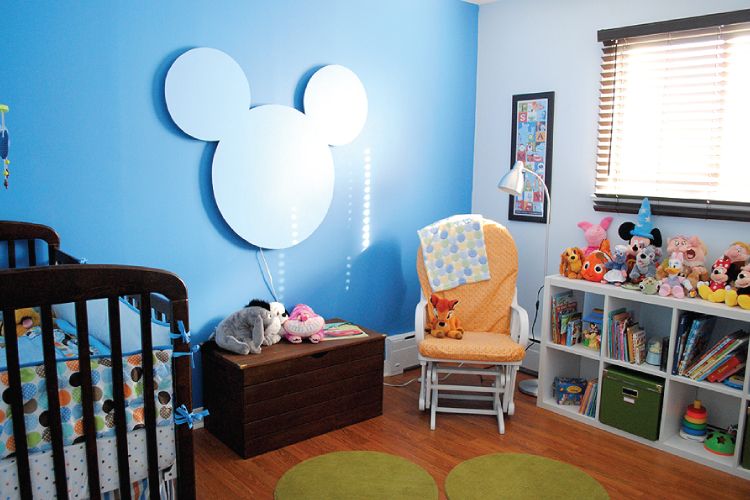 Source: Project Nursery
Kids are crazy about cartoons. And why shouldn't they be? Remember how we were nuts for Disney characters? So surprise them when they get back from school with their very own cartoon night light. See how to do it here
9. Rolling and nesting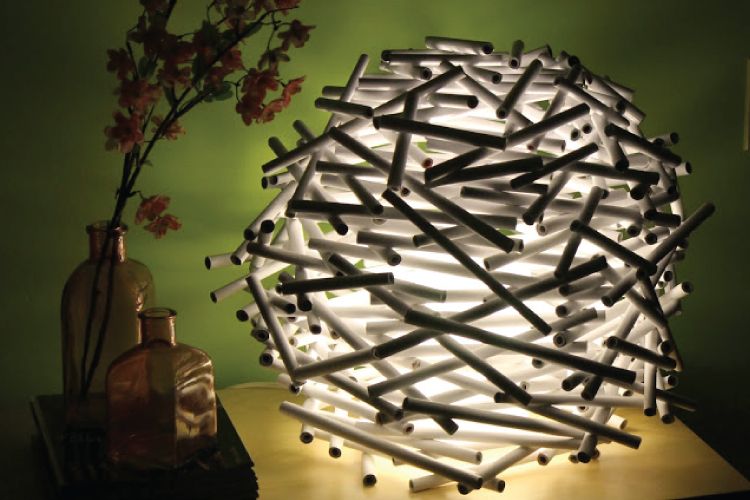 Source: WC Designs Studio
Thinking about ways to reuse your old stack of newspapers? You will love this cool DIY night light made from rolled strips of magazine or newspaper. You could add some colour by using handmade sheets or art paper. Get started by going here.
10. Pretty lace lanterns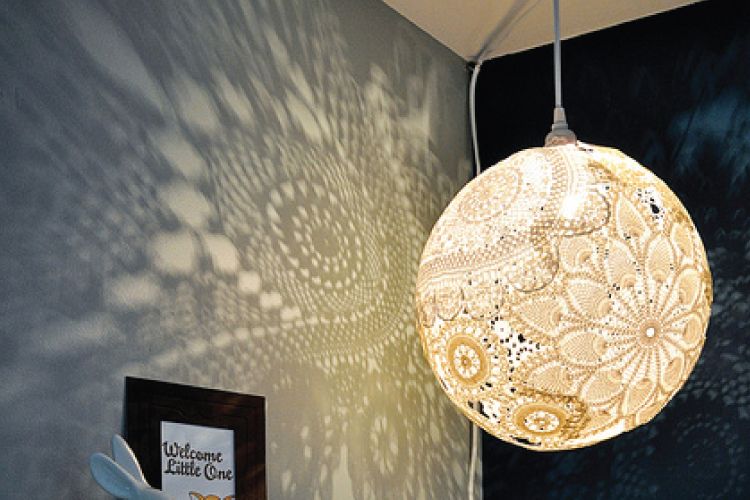 Source: Emmmy Lizzzy
From lace to lamp in just a few! Take this chance to upcycle your favorite worn out lace dress into a beautiful DIY night lamp. Or, you could also buy new lace for it. See how you can make your own lamp here.
11. Geometric lamps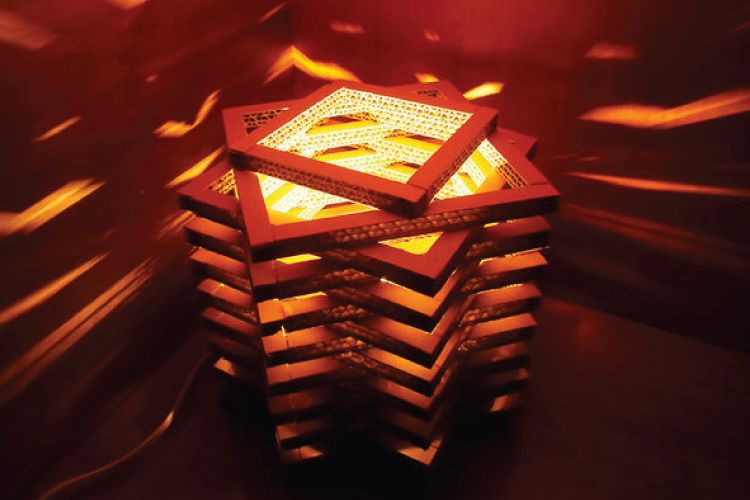 Source: Instructables
If structure and geometry are what appeals to you, we couldn't just leave without setting something beautiful aside for math nerds. Here's a creative lamp, which works equally good as a floor lamp or a pendant light. Here's what you'll need to try your hands at this DIY.
12. Tin can lamps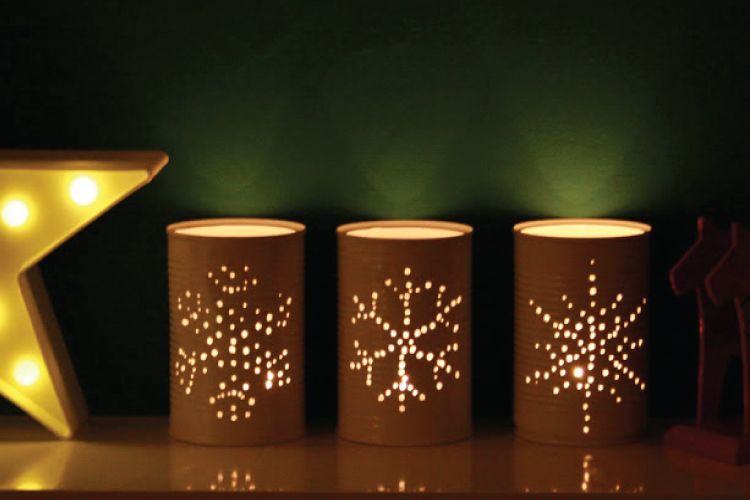 Source: Tales From A Happy House
We bet there must be loads of tin cans waiting to be discarded at your home. How about you use some this way? Here's how you can create designs on tin cans and turn them into attractive DIY night lights.
13. String lamp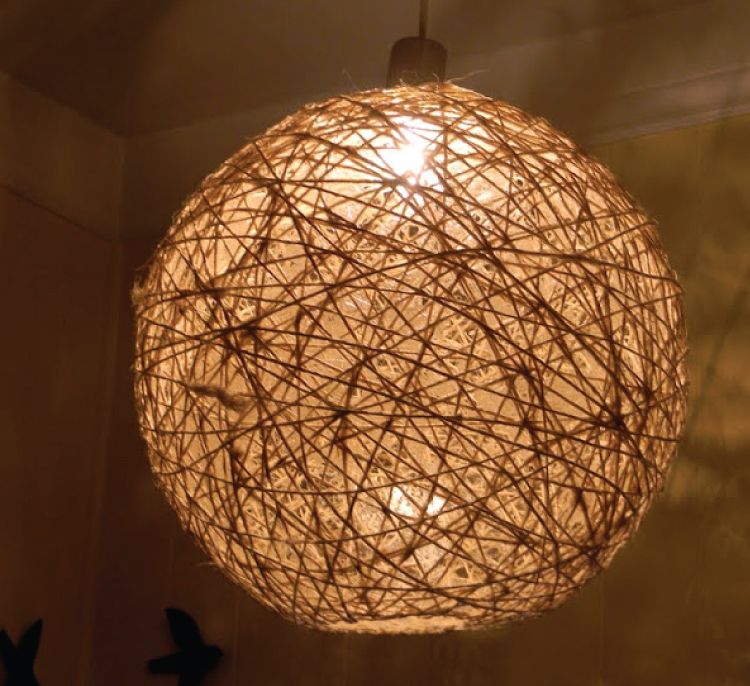 Source: The Design Pages
A beautiful play of light and shadow can be achieved with this pendant light. This easy DIY night lamp adds a dim lighting effect in any room. Just choose your color from the myriad range, cover your working area in plastic and get going! See how to do it here.
Inspired much? Go try these DIY night lamps and make the one that you lost your heart to.