Diwali is here and the air is filled with festivity! Feast your eyes on beautiful rangoli, bright lights and colourful kandils all around you. The markets are flooded with different kinds of diwali and you will certainly be spoiled for choice. But simply buying these lights will do no good to your home decor for Diwali. What you need are Diwali lighting ideas.
Try these easy and creative Diwali lighting ideas and make every corner at home shine brilliantly. Also, make sure you stay stafe:
#1: The humble diya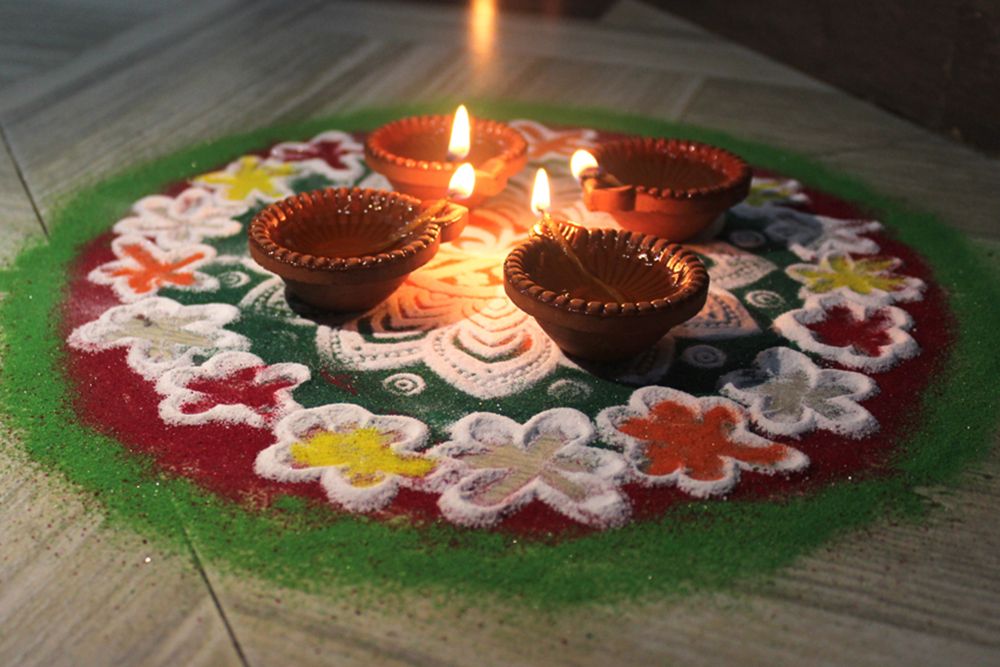 Clay diyas in all shapes and sizes are available in the market during Diwali. But you can customise it a bit if you are in the mood to get creative. Just grab some acrylic paint and brushes and paint away! This could be a project for the whole family. The result will surely be more personal and something your kids might want to show off to your guests.
Where To Use: Diyas can be lit anywhere but they are mainly lit around the main door, balcony and pooja room.
Safety Precautions: Don't light diyas near upholstered furniture or curtains because the fabric might catch fire.
#2: Cadence of candles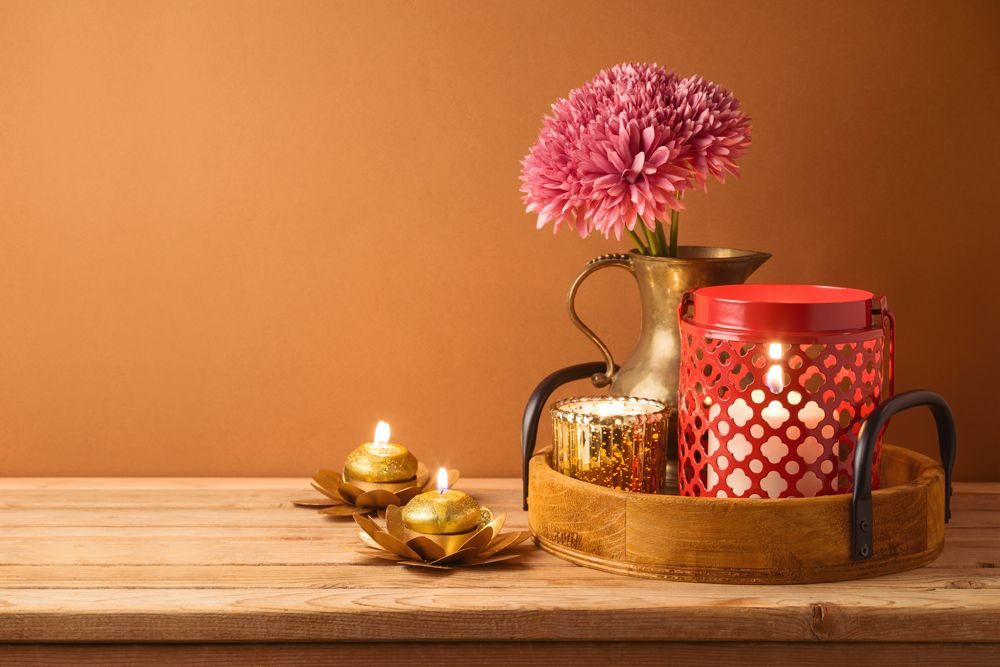 While diyas are the traditional way to light up your home on Diwali, candles are more fuss-free and involve less effort. You do not have to keep refilling them with oil or even put it together from scratch. So go ahead and use pretty scented candles this festive season to brighten up your home.
Where To Use: Candles can be lit on consoles or made as centrepices for tables in a bunch.
Safety Precautions: Always lights candles on a plate or holder that collects the molten wax.
#3: Floating diyas and candles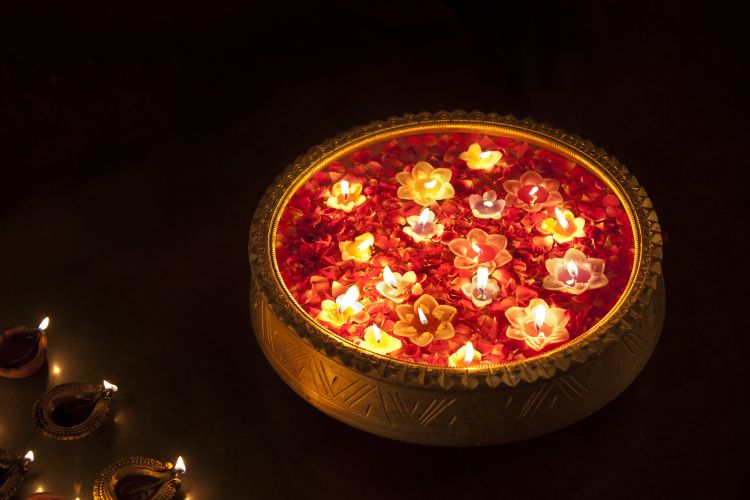 To nail that contemporary look, you could try floating your diyas and candles in a large bowl of water. Surround them with some rose petals and marigold flowers and fill the air with mild fragrance. You will love how fresh your home smells and feels after this!
Where To Use: You can place a bowl of floatin candles or diyas on the centre table or in your bedroom for a romantic vibe combined with festive splendour.
Safety Precautions: Be careful to see that you don't leave the bowl at the edge of any surface or else it might topple. Also, don't fill the bowl to the brim or it might overflow when you float the candles.
#4: Tall floor standing diyas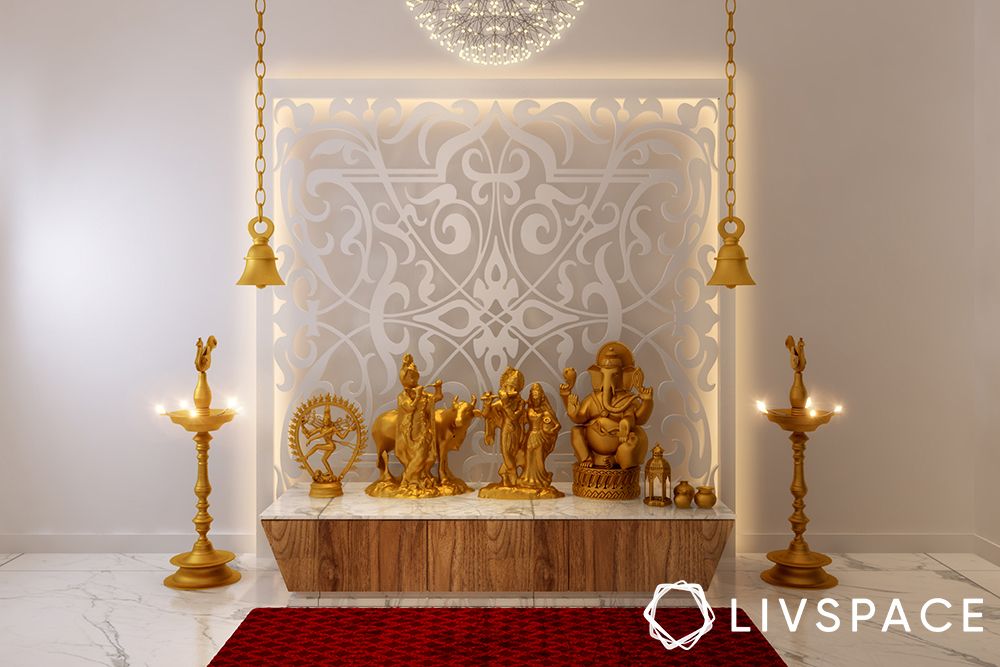 Where To Use: These tall and intricate diyas look best on a porch, at the entrance or in the pooja room. Pick a convenient corner for it.
Safety Precautions: Never place tall diyas in an area with a lot of footfalls. There is always a chance that people might trip on these.
#5: Fairy lights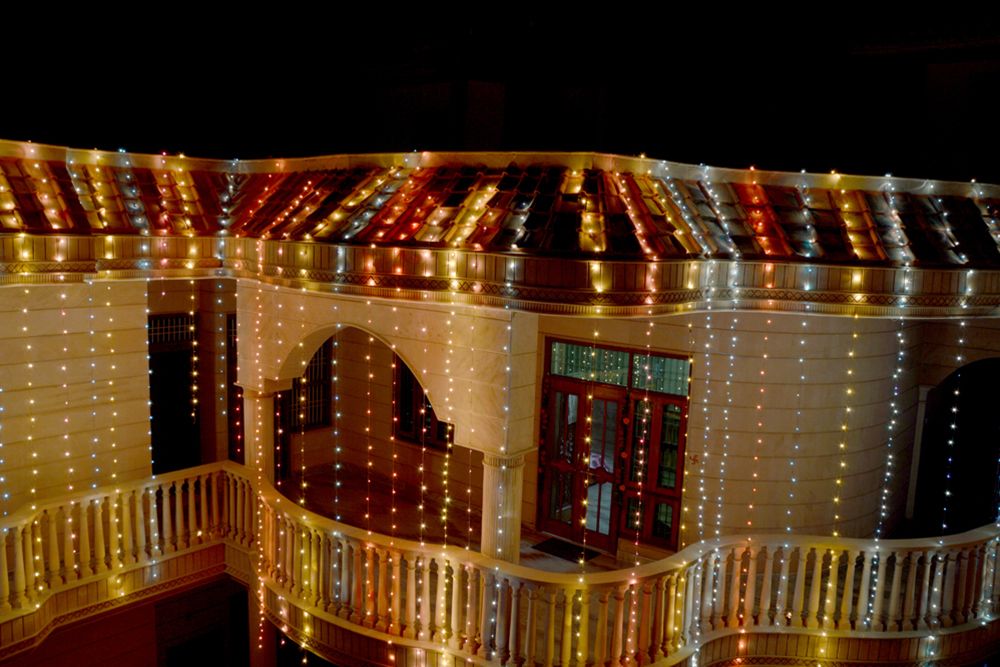 Diyas and candles can sometimes get a little tricky if you have pets and kids running around the house. Opt for fairy lights or string lights instead! Consequently, place it in a jar, hang it on the window or simply wrap it around vases for that warm glow or twinkle.
Where To Use: Fairy lights look best when you string them up outside the house or in the balcony.
Safety Precautions: They are fairly safe; you just need to ensure that there is no short circuit.

#6: Lacy lanterns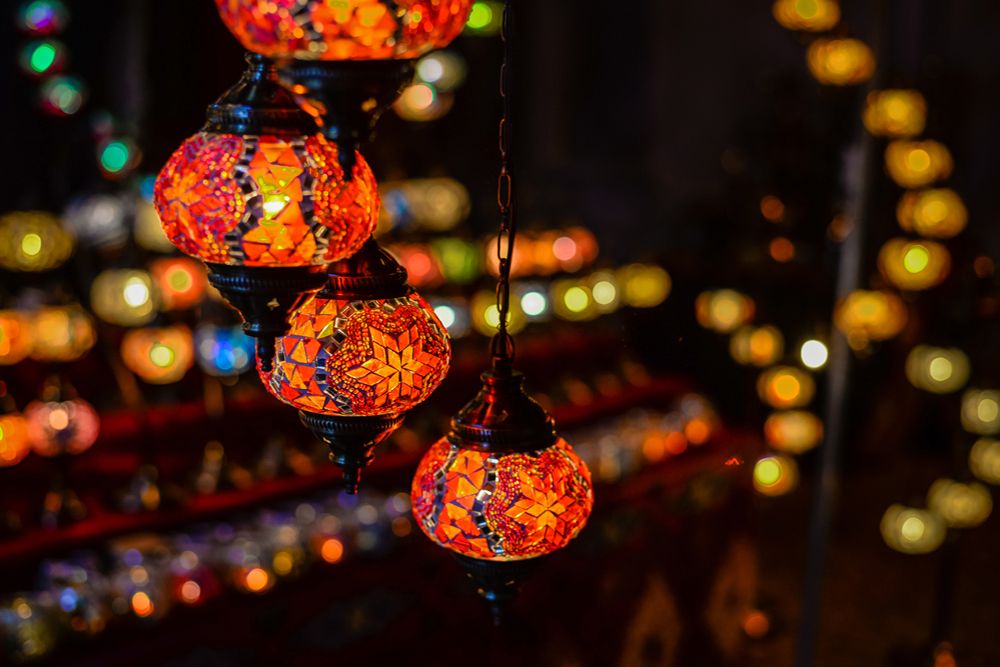 You can pick up beautiful lanterns in all shapes, sizes and colours during the festive season. Pick out a nice lamp in metal or paper that will emit a kaleidoscopic effect on your walls. Your home will then be Diwali-ready!
Where To Use: Lanterns have a shelf life that is much longer than just the festive season. You can hang them on the balcony, entrance of your home or any corner that needs brightening up. Moreover, you can hold on to it even after Diwali.
Safety Precautions: Again, this is one of the safest Diwali lighting ideas for your home that does not involve too many risks because it is out of the reach of children.
#7: Hassle-free battery operated lights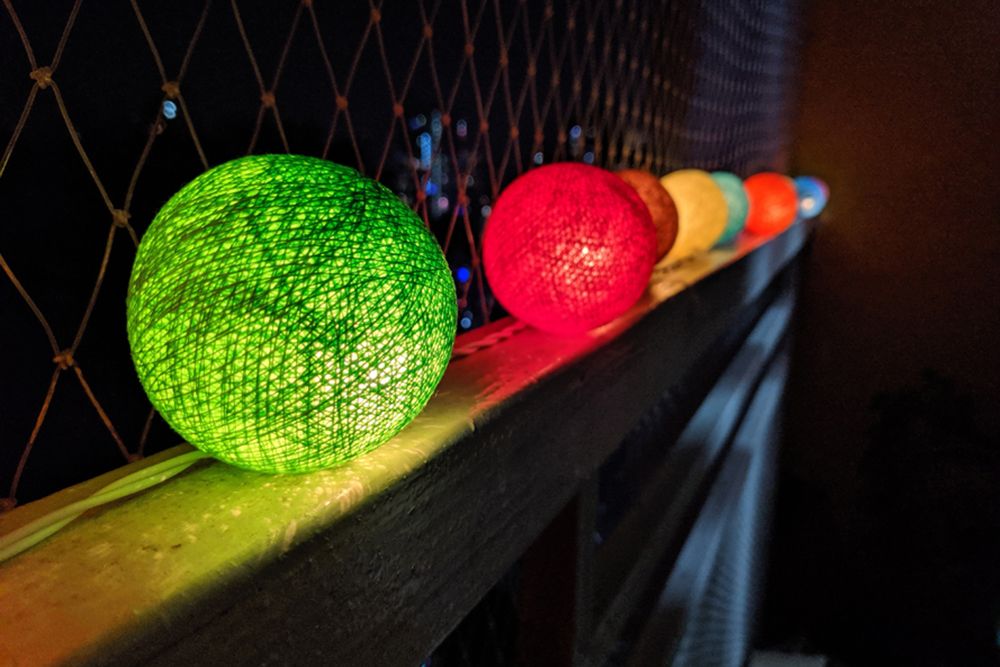 Battery-operated lights typically flood the market before the festive season. These lights come in all kinds of shapes, sizes and colours. They are also very versatile because you can place them anywhere.
Where To Use: Literally anywhere!
Safety Precautions: None as they are battery operated.
We hope these Diwali lighting ideas illuminate your home and life this year! God know, we need it! Whether you're away from home or spending it with family, these small gestures will add so much to the festivities, without burning a hole in your pocket!
Here's wishing you and your loved ones a Happy Diwali from all of us at Livspace!
Also, you could amp up the Diwali festivities at home with these pieces: Traditional Lights to try This Diwali
Send in your comments and suggestions.