When it comes to Mumbai homes, nothing can really beat its creative use of space. You've got living rooms doubling up as bedrooms during the night, antiques from a mix of cultures, and an almost effortless laid-back style wrapping their home. If you look closely, there are few specific things that Mumbaikars love when it comes to their home interiors. We've spoken to a few of Livspace Interior Designers from the city to get the lowdown of what's trending.   
With their space-constrained homes and affair with chic style, here are the interior trends of Mumbai.
Home Decor Ideas India #1: What colours are Mumbaikars loving for their homes?
Mumbai homes are crushing on popping colours for upholstery with printed sofa cushions says Livspace Interior Designer Preetu Muley. Go bold with upholstery! Keep your walls in neutral tones and pick vibrant colours like yellow and blue for sofas. The combination you're looking for is modern and homily.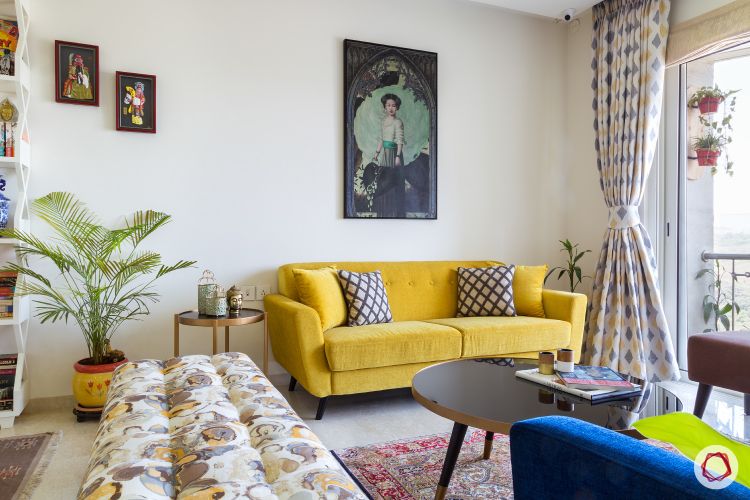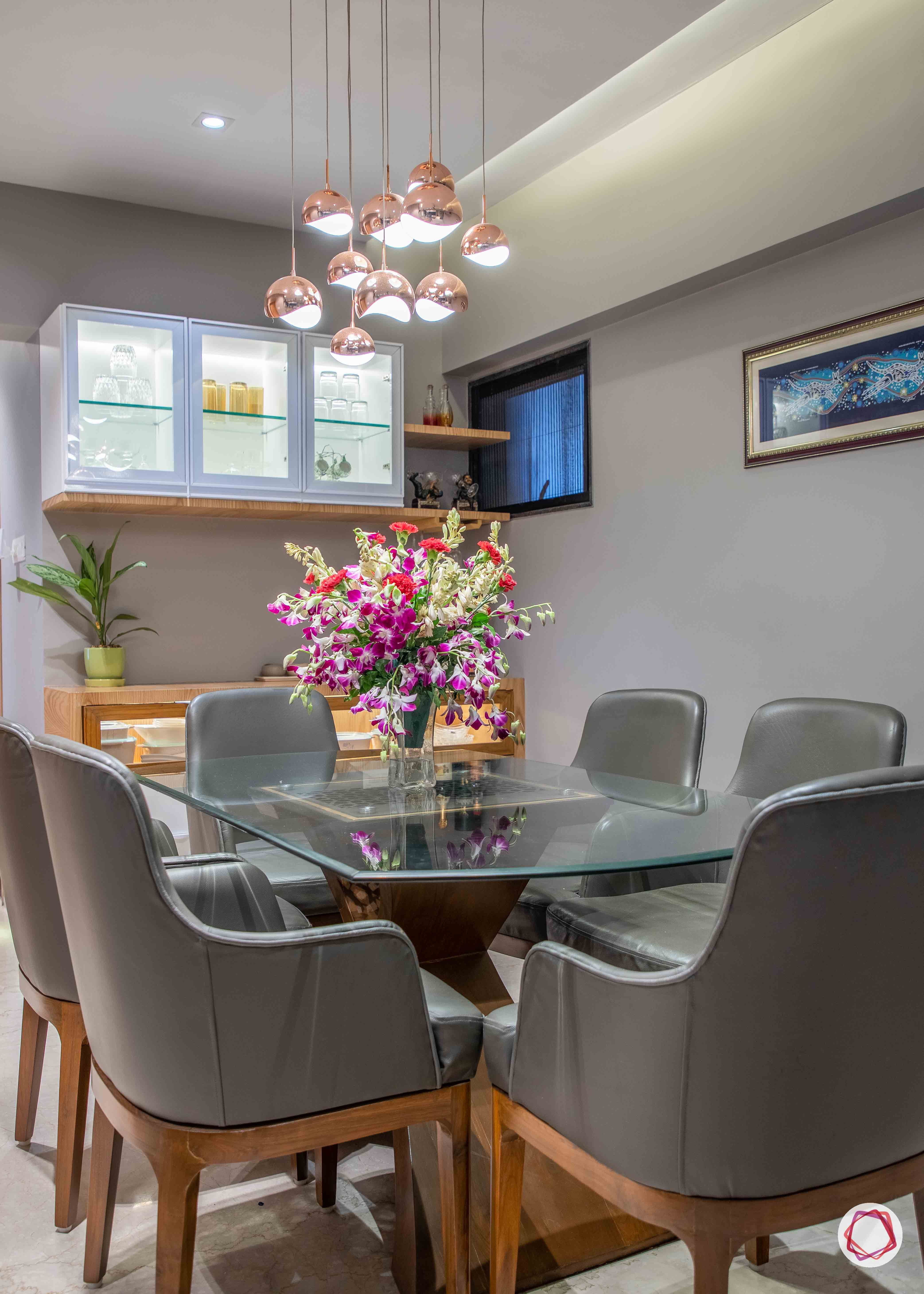 White is still a popular base colour for homes but grey has been sneaking into homes in the past few years. "While white and its various shades have a universal appeal, grey is its cooler, chic cousin that we can't stop lusting after this season," says Heny Savla, Livspace Interior Designer. She also added that "every house should ideally have a unifying palette, which allows the design to flow seamlessly from one room to another."
Home Decor Ideas India #2: What home designs do they favour?
Minimalism all the way! Mumbai homes in 2019 can't get enough of the "less is more" approach to design. While it's soothing to the eye and you have a lot more breathing space, it's also easy to maintain. Clean and straight line design is trending as well explains Heny. Symmetry is key when it comes to bringing together different elements.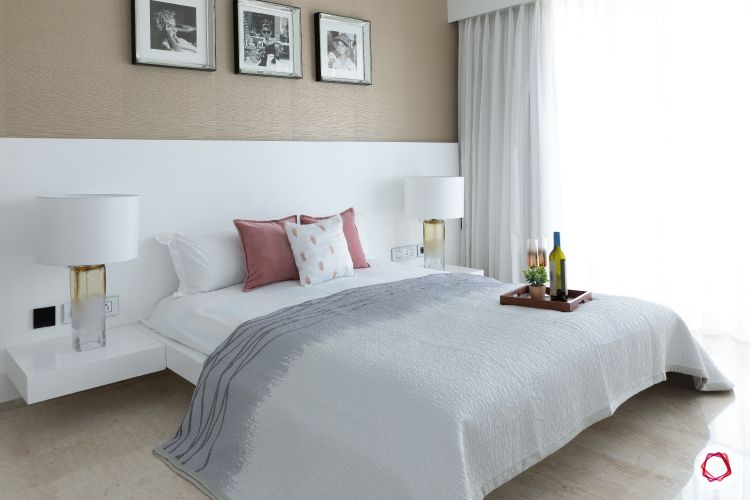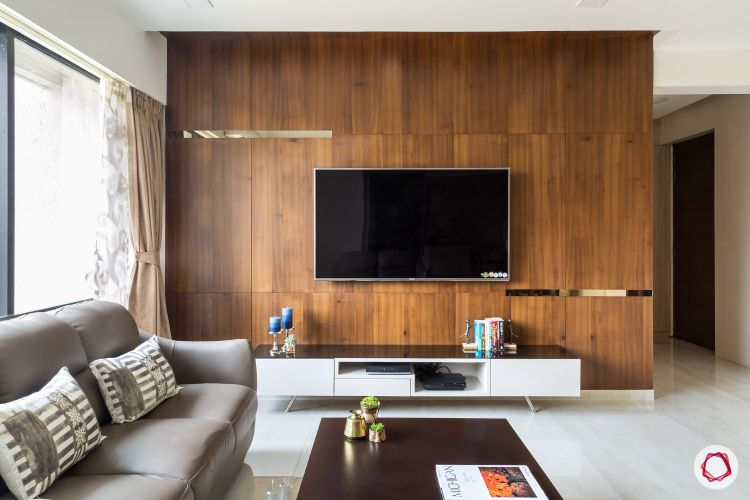 Home Decor Ideas India #3 What kind of kitchens are popular among Mumbaikars?
Two-toned kitchens are trendy in Mumbai, the trick being picking a dark shade for base cabinets and a light shade for overhead cabinets. But if a single colour is your style, consider turning to black. "A white kitchen is evergreen but a lot of clients now appreciate carbon black as the colour palette for the entire kitchen, even if its an open one."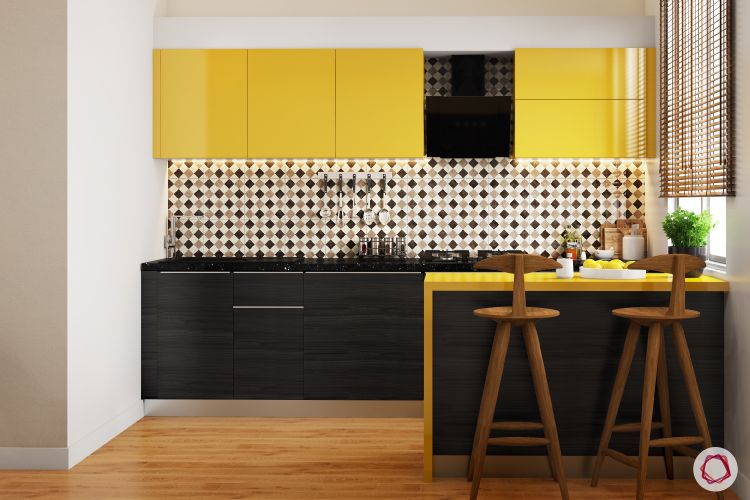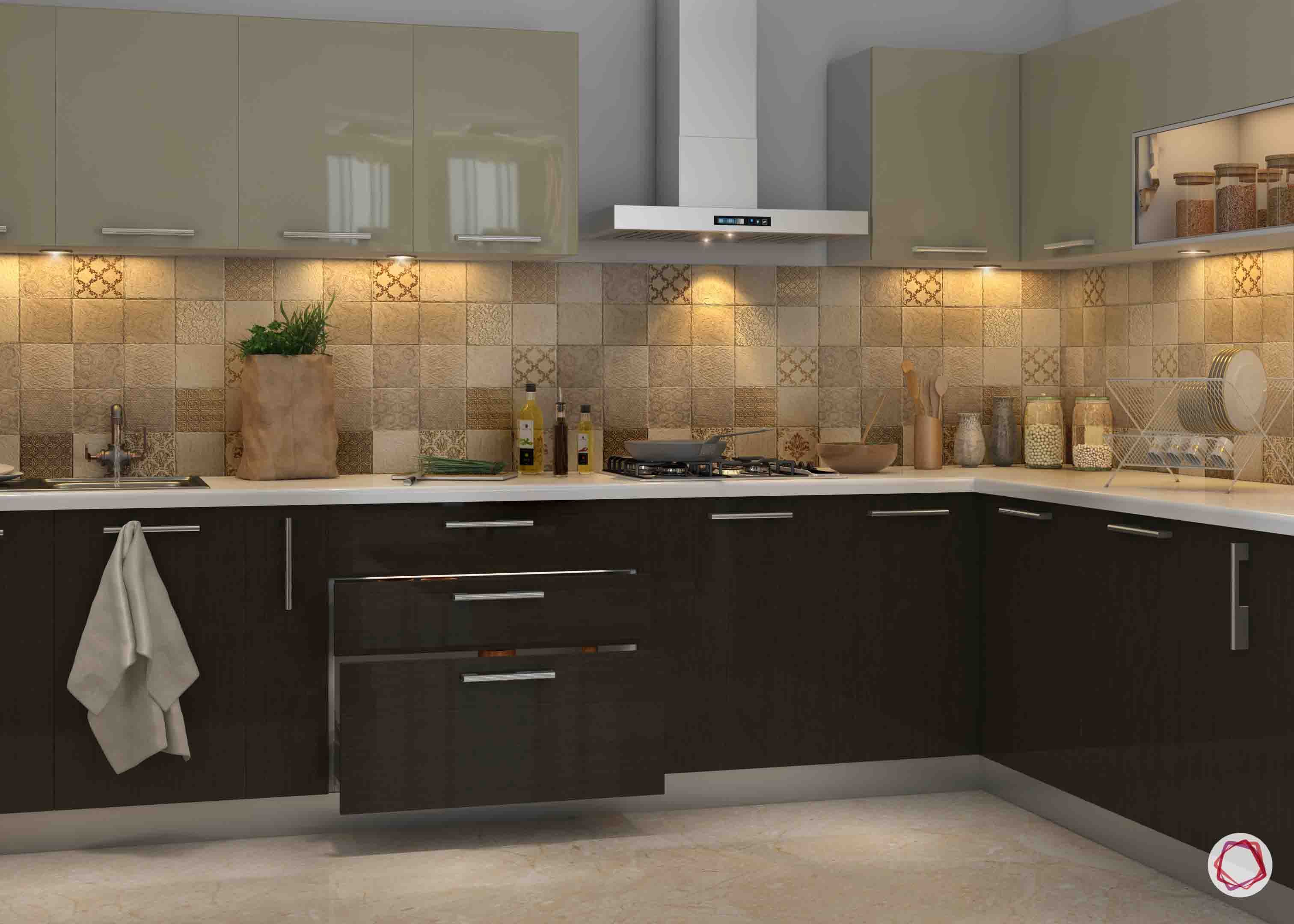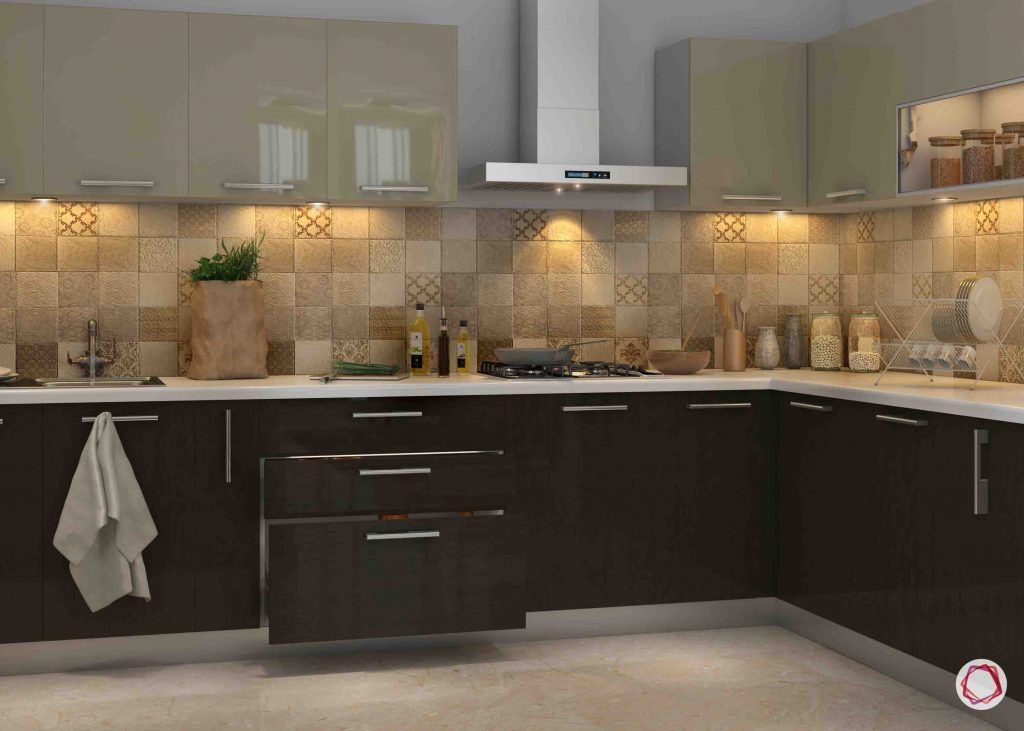 Clean and clutter-free kitchens are still a rage in the city. Livspace Interior Designer Pallavi Goel suggests U-shaped and parallel kitchens work well in Mumbai's typical compact homes. "Ambient lighting and task lighting are popular choices in Mumbai kitchens," reveals Hansika Mota, Livspace Designer. "It's beautiful and adds a slight touch of cosy warmth to your kitchen."
Home Decor Ideas India #4: What are Mumbaikars loving for a pop of design? 
"Play with textures," recommends Preetu. If you are decking up your home from scratch, brick wall tiles and textured paint are excellent ways to add texture. A small scale of adding texture would be to get in throws, patterned rugs, and wooden benches. The easiest way to create a pop in your interiors would be to focus on more textures than colours. "Layering patterns in a range of styles and scales is an easy way to add visual depth and enhance the space," Heny explains.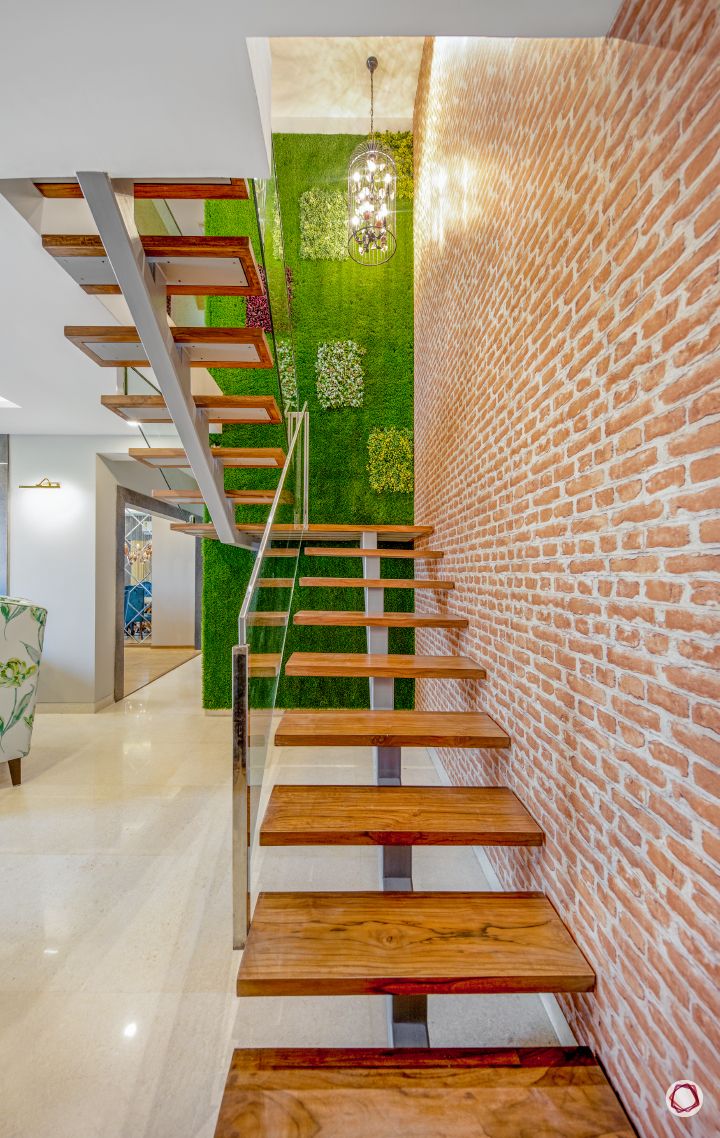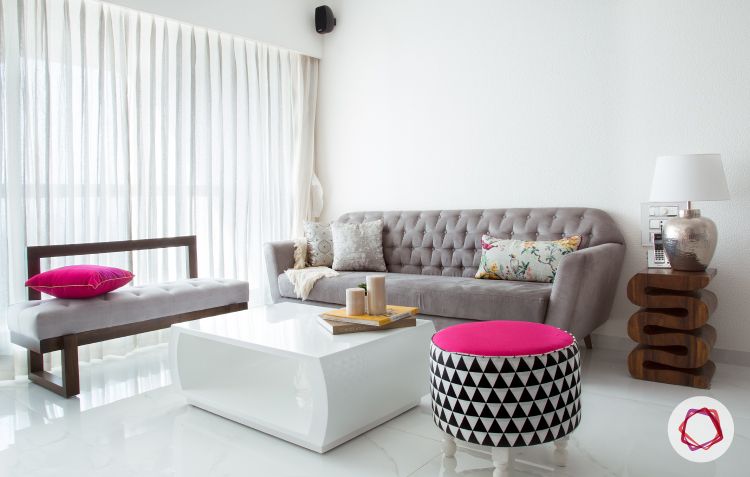 Home Decor Ideas India #5: What home accessories are in vogue?
"Plants, plants and plants!", says Preetu Muley. Put in large potted plants in corners and smaller ones on tables and countertops. Mumbaikars also can't get enough of vintage accessories. While adding personality to the space, vintage pieces bring in a certain worldly charm as well. Think antique clocks and ornate mirrors. Ottomans, foot stools, gold accent pieces and camouflaging your TV with art are popular choices for the year.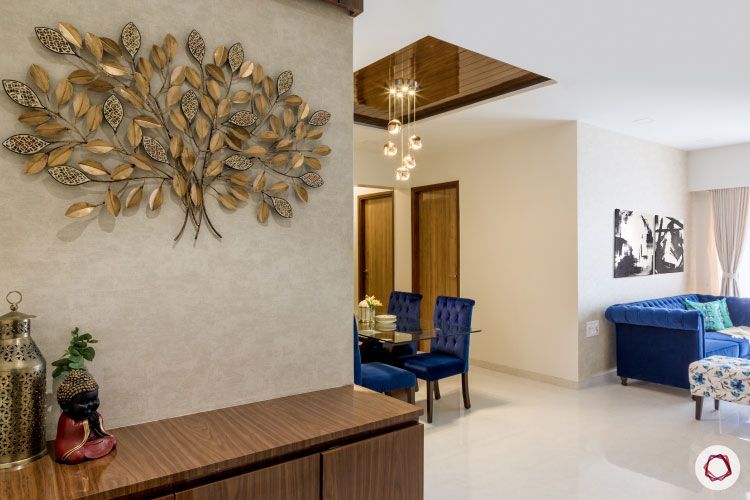 If you liked this, take a look at Designers Dish on Ideas for Your Kitchen Upgrade This Year for more inspiration.
Send in your comments and suggestions.