When you buy a new flat, you need to put in some effort to transform the space into a beautiful home that's also your safe haven. To achieve this, you need the right design as well as fitting decor. One advice that any designer will give you is to decorate rooms that reflect your personal style and preferences. However, we're always here to help you out with unique, classy and quirky room decoration ideas.
Check out these 25+ gorgeous ways to decorate the rooms in your home.
How to Decorate Rooms: Biophilic Designs for a Dose of Freshness
When the pandemic hit in 2020, people were forced to stay indoors. Consequently, everyone had a newfound appreciation for nature and greenery. We saw plants becoming an integral part of home interior designs.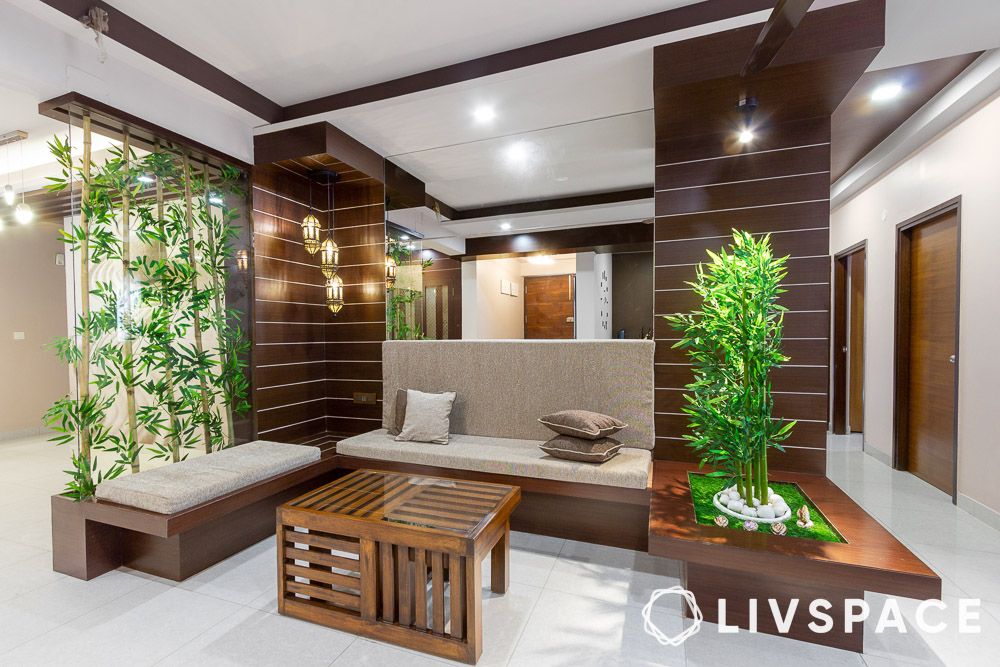 Biophilic designs, or the use of plants as interior decor elements, is an easy way to make your home look fresh and airy. Additionally, decorating with plants is also a cost-effective interior design option.
Room Decoration Ideas: Artwork for Your Walls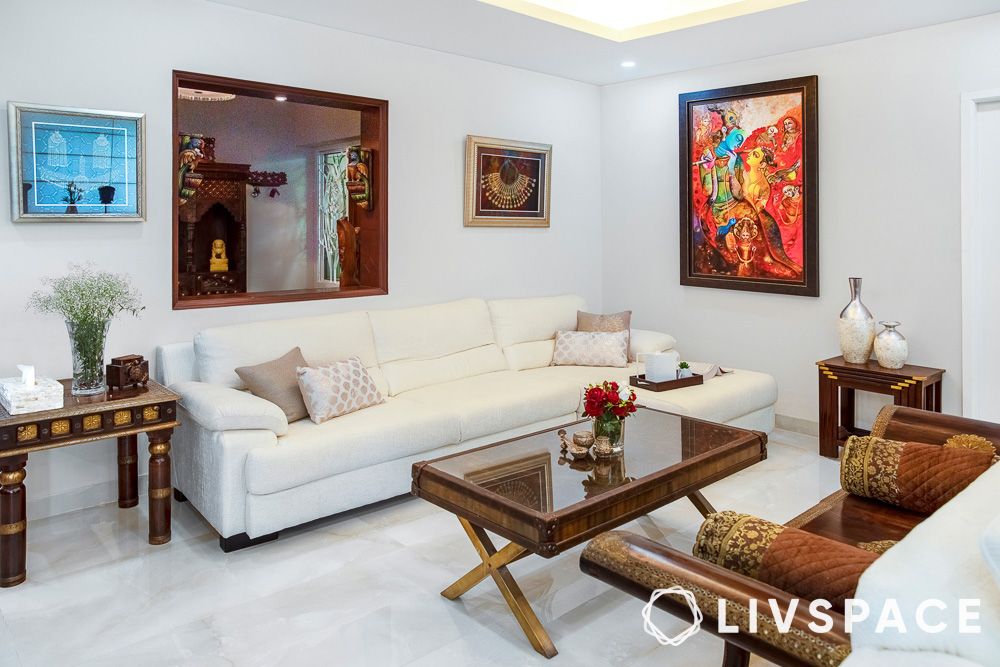 What's one thing that all premium homes have in common? Artwork!
After all, artwork is a convenient and classy way to decorate different rooms in your home. When it comes to paintings for home decor, choose something that aligns with the aesthetics of your home. Additionally, you can also go local by opting for paintings by local artists.
How to Decorate Rooms With Light: Glowing Ideas for Your Space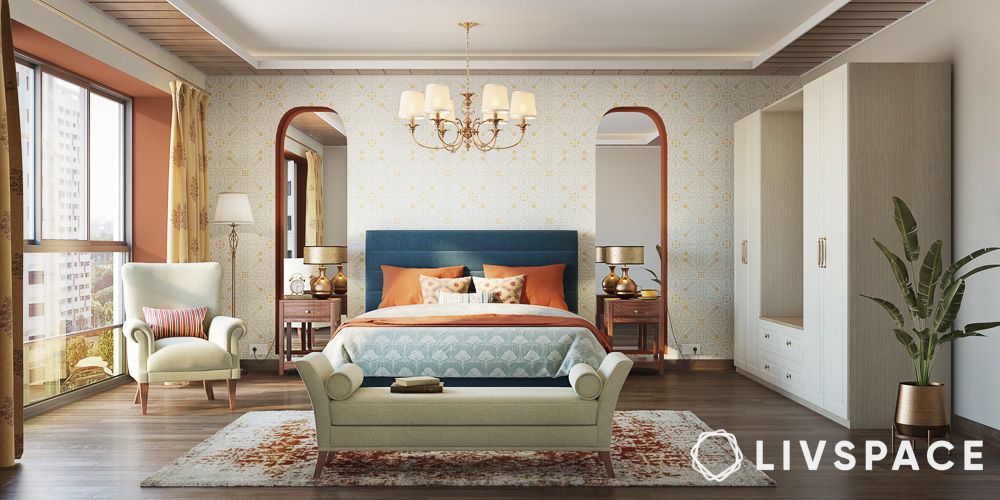 Lighting can elevate the look of any room, be it your bedroom or drawing room decoration. And there are so many different options to choose from—pendant lights, floor lamps, spotlights, chandeliers and more.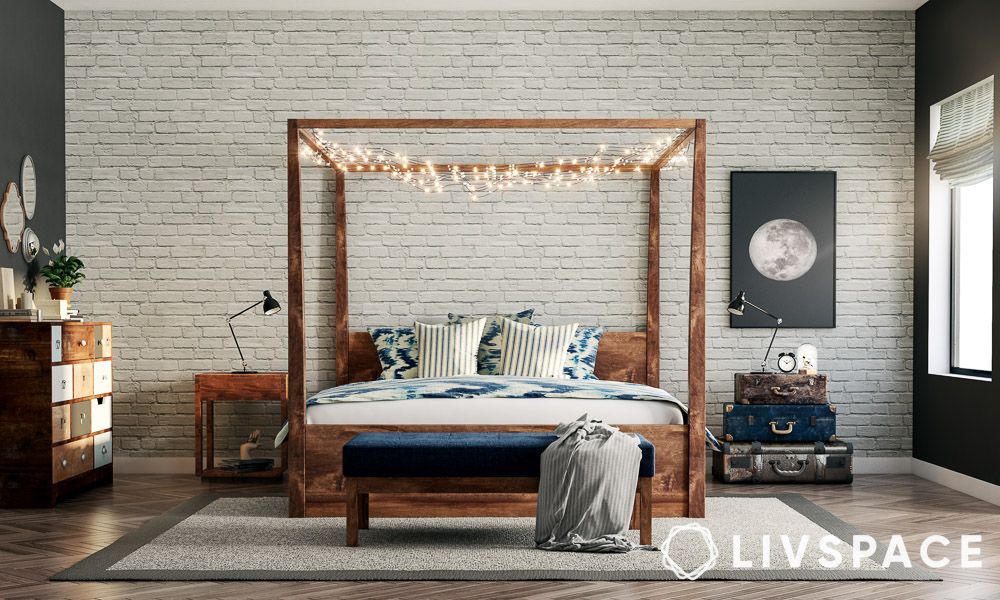 If you like minimalism, opt for simple and sleek lighting options like spotlights. On the other hand, for a glam look, go for a mix of lighting choices like chandeliers and metallic table lamps. Additionally, why not live out your fairy tale dreams by hanging fairy lights around your bed?
Also Read: 20+ Classy Home Lighting Design Ideas to Beautify Your House By Livspace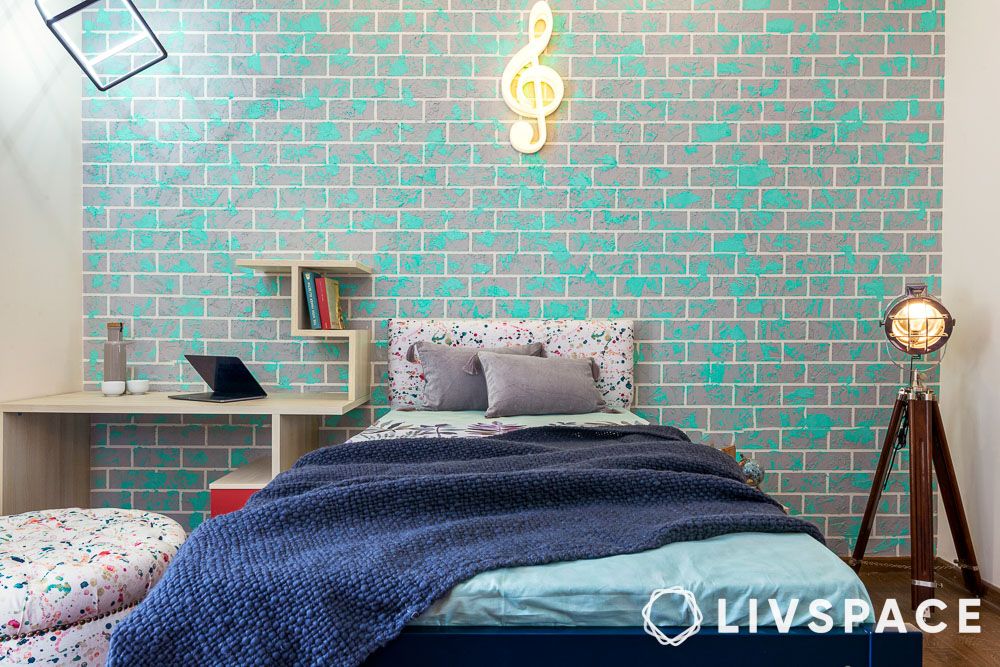 Moreover, you can also use lighting to decorate rooms in a unique manner. For instance, use lights to create quirky patterns on your walls like musical symbols or stars.
Ideas for Room Decoration: When Storage Acts As House Decor
For most homeowners, especially in cities like Mumbai, space is a massive concern. As such, it's important that you look for home decor ideas that are both space-saving and stunning.
One designer-approved way to do this is to use wall shelves as decor. Floating shelves can be set up in different patterns to create the look you desire.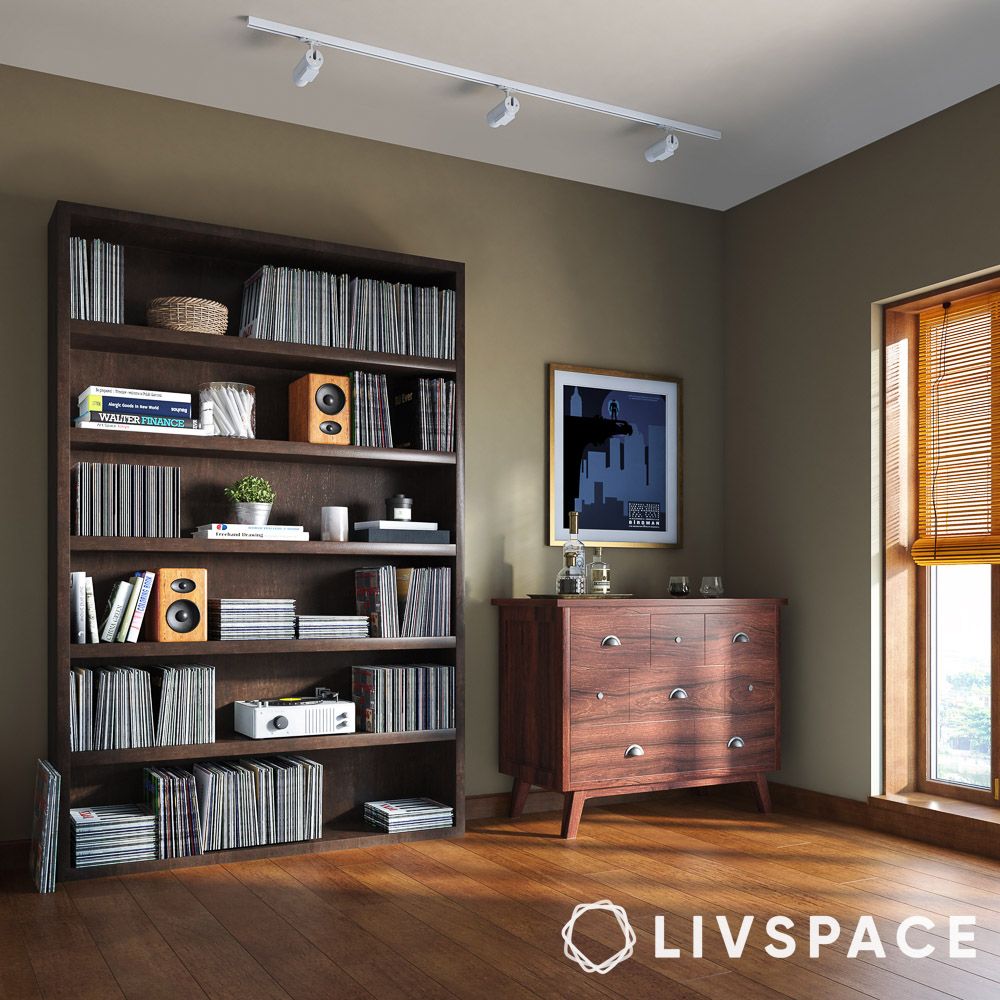 Additionally, use these shelves to display your favourite home decor items. Apart from wall units, bookshelves are also a great way to decorate your rooms. Fill them with your favourite books and add a cosy armchair beside the bookshelf to sit back and relax!
You can also add little decor elements in-between books to give your bookshelves a definitive design!
How to Decorate Rooms: Stunning Wall Decoration Items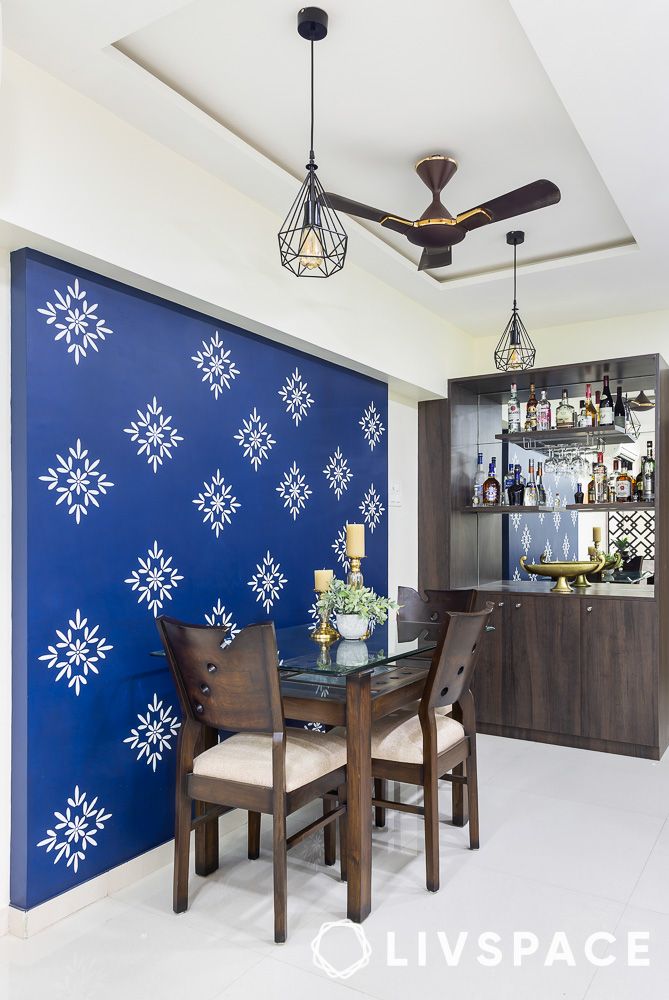 Apart from paintings, there are so many different ways you can decorate the walls in your rooms. Here, we've listed a few:
Accent walls that display Indian designs
Wall trims and exposed timber
Marble-like veined walls
Wall stickers
Photographs to create a gallery wall
Decorating Ideas: Best Colours for Your Home
When it comes to colours, everyone has their own tastes and preferences. However, if you want to decorate your rooms in colours that are both flexible and timeless, opt for neutral shades like white and grey. Or, think pastel!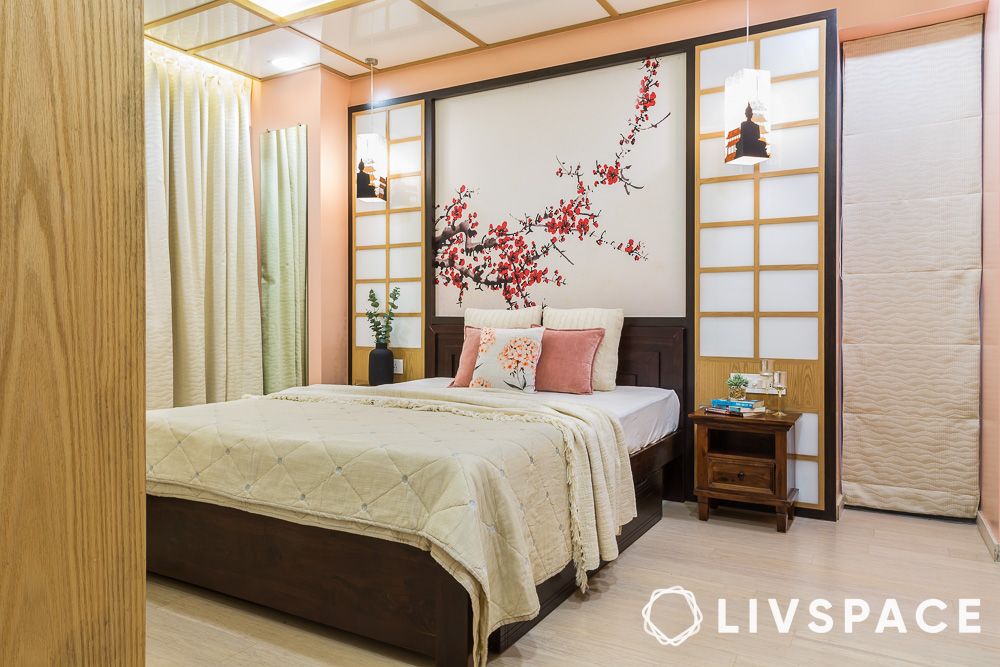 In case you're someone who's just bored of neutral colours and monotones, mix it up with hints of pastels like pink. This is a great way to play around with colours while still keeping the look understated.
How to Decorate Rooms: Interior Design Styles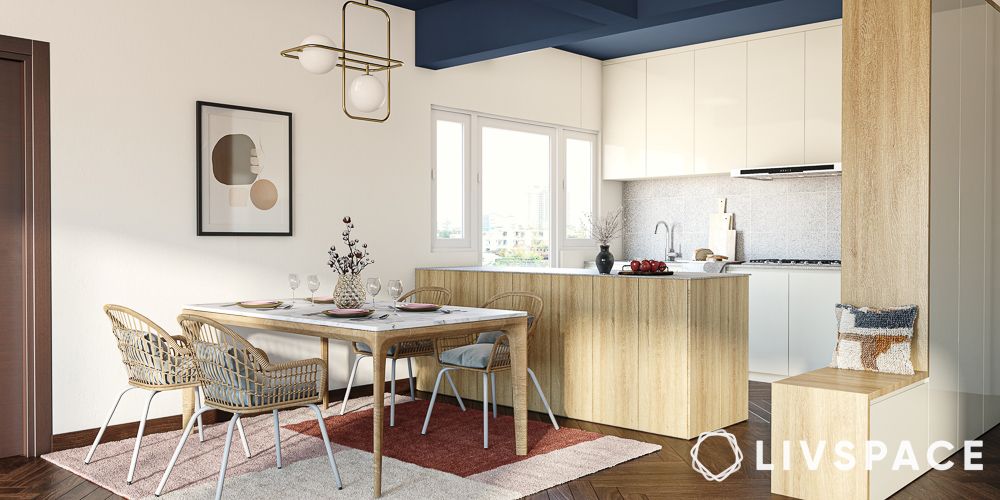 It's not essential that your home must follow a particular interior design style. Most homeowners prefer a mix of different styles to make it more customised and personal. However, if you want your home to have a theme, here are some of the most popular interior design styles:
Minimal – Open layouts, monochromatic colour theme, organic and essential furniture
Scandinavian – Natural fabrics, light wood furniture, textures and plants
Bohemian – Travel memories as decor, patterns and vivid colours
Also Read: 11 Popular Design Styles You Need to Explore for Your Home
House Decor Ideas: Home Decor With Rugs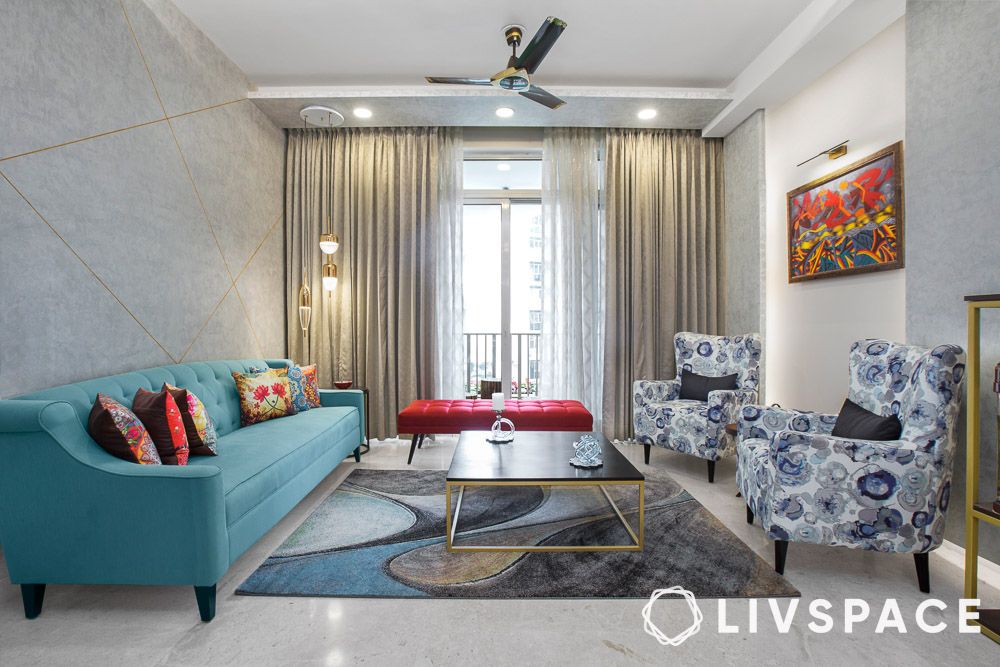 Once you're done with your walls, ceiling and vertical furniture, it's time to look towards your flooring. Apart from your flooring material, rugs can easily elevate the look of your space.
Whether you want something contemporary or traditional, rugs are available in myriad patterns to give you the look you desire. Just remember to not go too off with the colour scheme.
How to Decorate Rooms: Jaali for the Desi Touch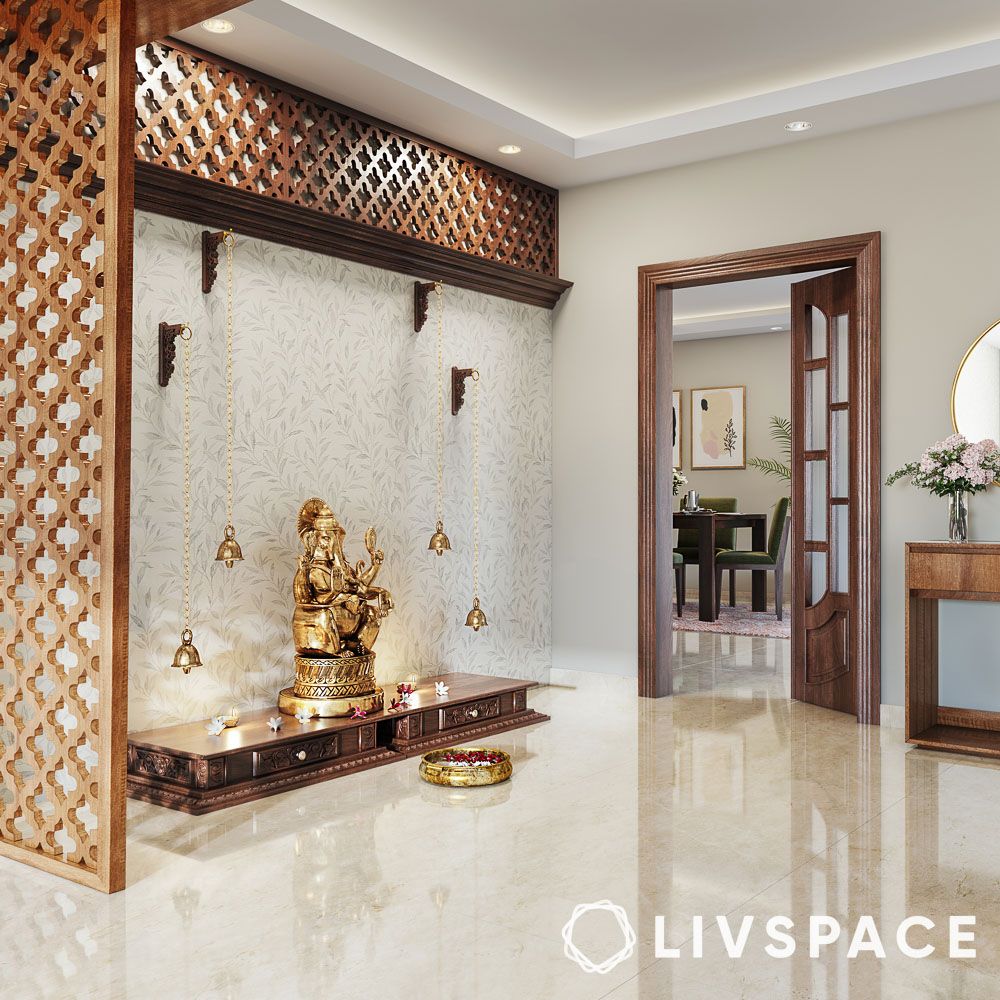 Did you think that jaali only belongs in your mandir? Think again! Whether it's pooja room or living room decor ideas you're looking for, jaali is the perfect way to give your space a traditional and elegant twist.
Decor Design Ideas: Unique Decoration Items for Your Home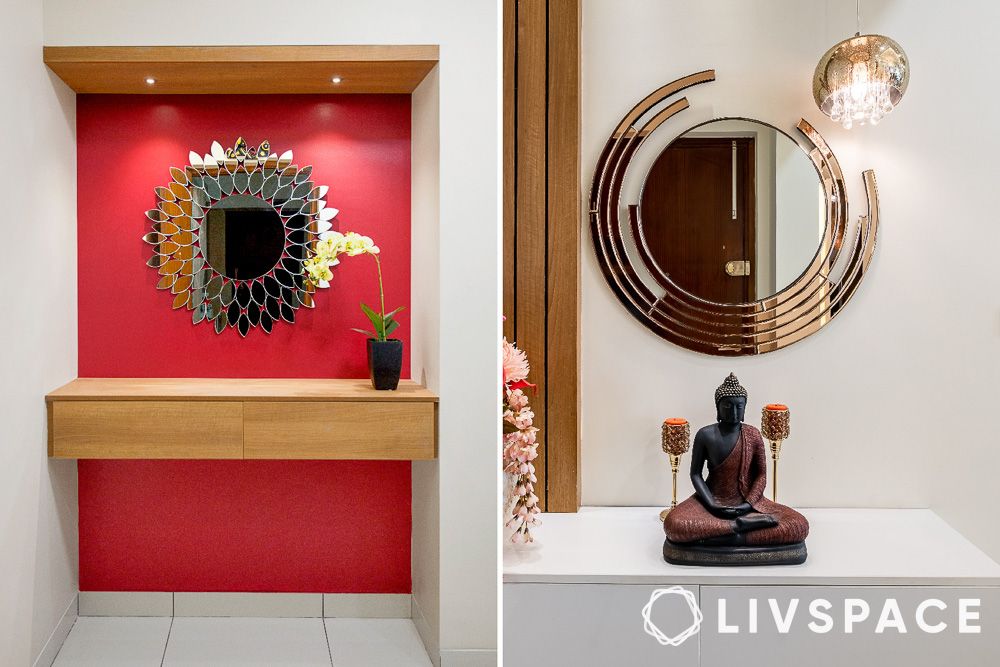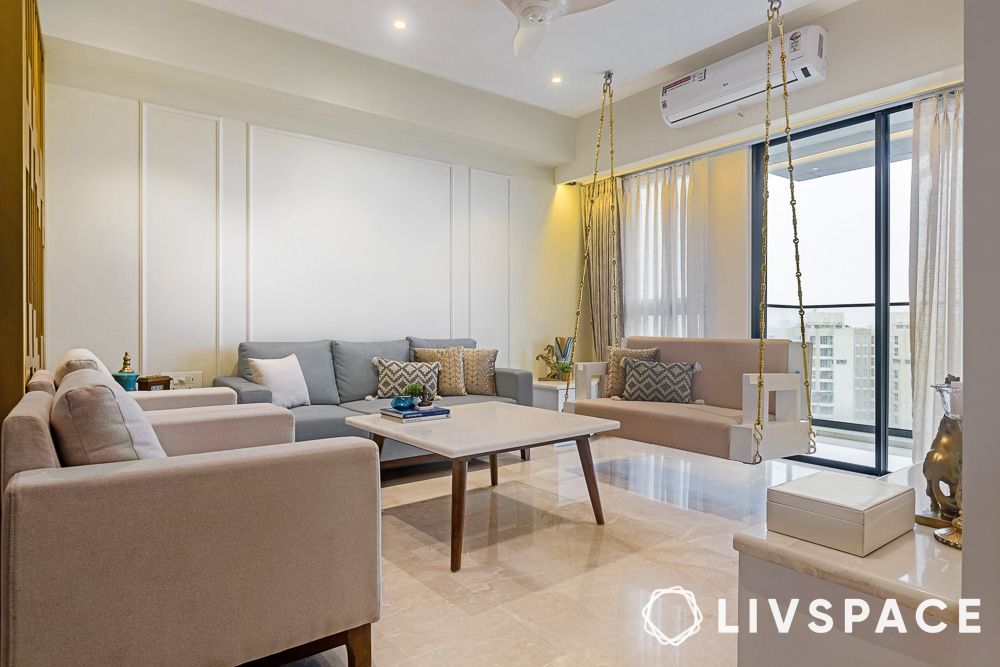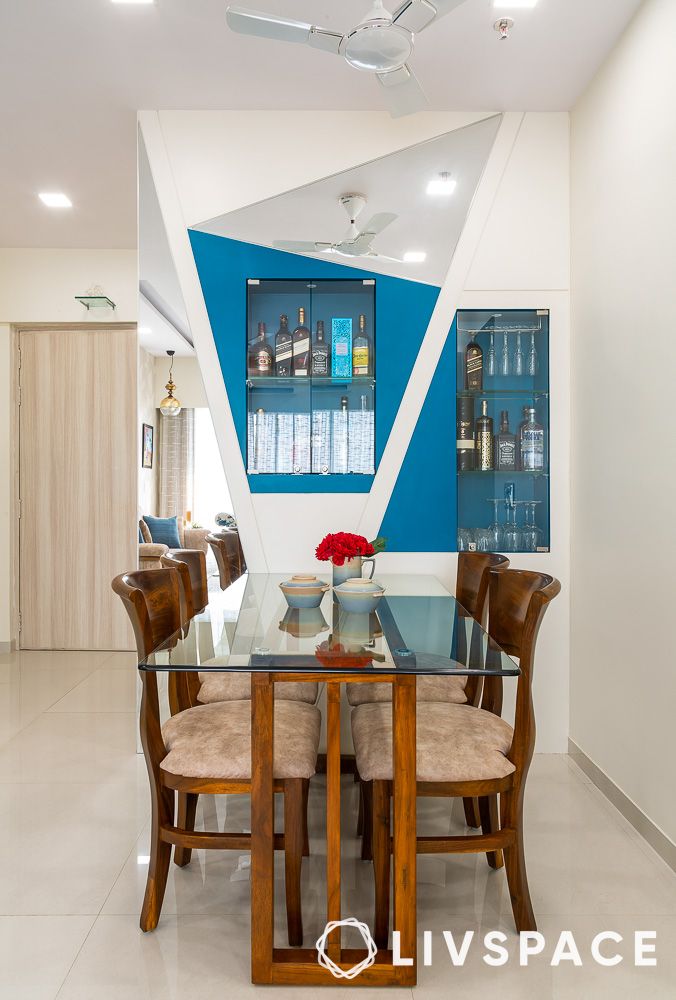 When it comes to house decoration ideas, there are so many decor items you can choose from! Create a niche within your wall and use it as a bar unit.
Use mirrors in sunburst patterns with metallic trims as decor. You can also opt for some ethnic elements like a jhoola in your living room. The decor you choose should ultimately reflect your personality.
Check out the stunning decor in this 4BHK:
How Can Livspace Help You?
Our Livspace interior designers can help you select decor that matches with your aesthetics
Having designed 50,000+ homes, our designers are experts in understanding your requirements and giving you your dream interior design
Book an online consultation with Livspace today. Have any thoughts or suggestions you'd like to share with us? We're all ears! Drop us a line at editor@livspace.com.
Disclaimer: All contents of the story are specific to the time of publication. Mentions of costs, budget, materials, finishes, and products from the Livspace catalogue can vary with reference to current rates. Talk to our designer for more details on pricing and availability.
Please note that the designs showcased within the story are subject to availability and will vary based on the year the homes were designed in. Consult our designers for more details on the latest designs.