If there's one decor idea that suits everyone, it's this – gallery walls. It can be a conversation starter, an exhibition of things you love most, a collection of memories, a bunch of travel souvenirs, poignant moments captured of your family, a hobby on display, and so much more! Here, we show you 15 different ideas of how to do up a blank wall at home. These wall decor ideas are sure to inspire you to give a room the pick-me-up it deserves. Take a look:
Gallery Wall Idea #1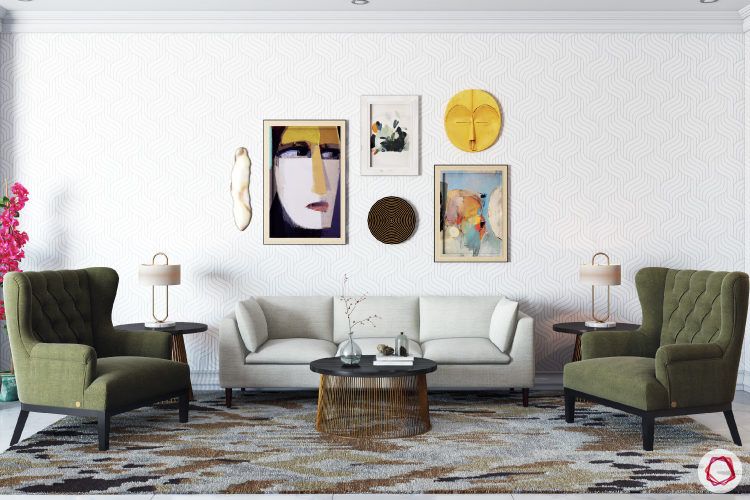 A gallery wall doesn't have to be photos only, it can be your art collection too, a haphazard collection of paintings, plates, masks and more. This stunning mix of artwork placed in an asymmetric pattern gives the blank wall an elegant boost.
Gallery Wall Idea #2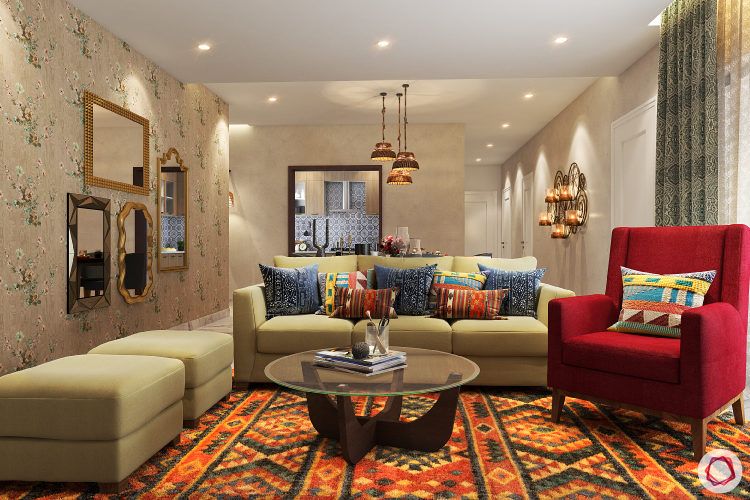 This eclectic room comes to life with a lot of colours, and a mirrored gallery wall balances the effect while adding a luxurious touch. If you notice, all the frames are different. This mix matches the quirky tempo of the room.
Gallery Wall Idea #3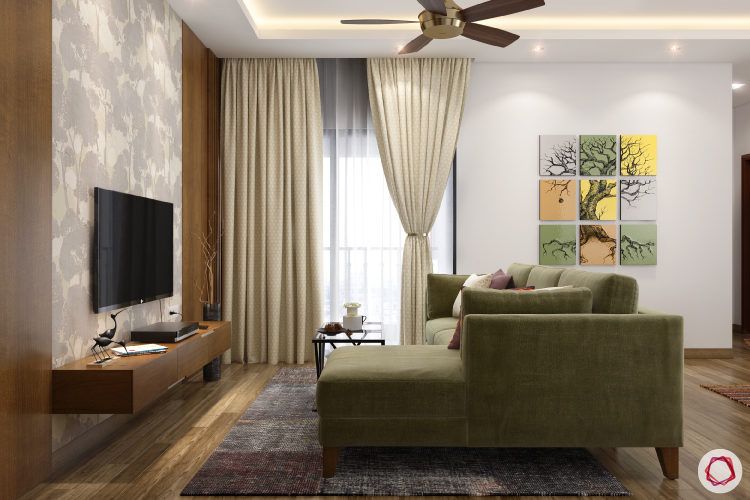 One of the wall decor ideas we recommend is a collage. As opposed to adding a large artwork, breaking the painting down to multi-coloured pieces gives the wall some colour and character.
Gallery Wall Idea #4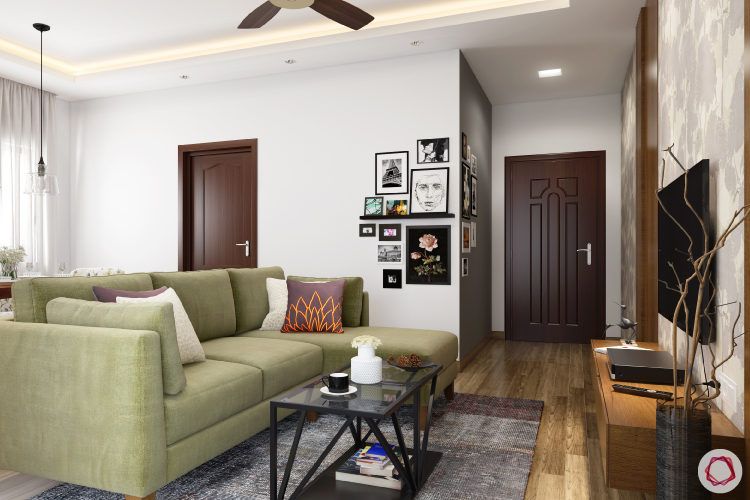 This gallery wall arrangement is unique in the sense that two adjacent walls are flooded with pictures, postcards and paintings, in no particular order or design. It also provides an element of continuity from the foyer to the living room.
Gallery Wall Idea #5

If simple wall decor ideas is not your thing, try this innovative family tree. It gives the space a sentimental touch while bringing out the creative genius in you.
Gallery Wall Idea #6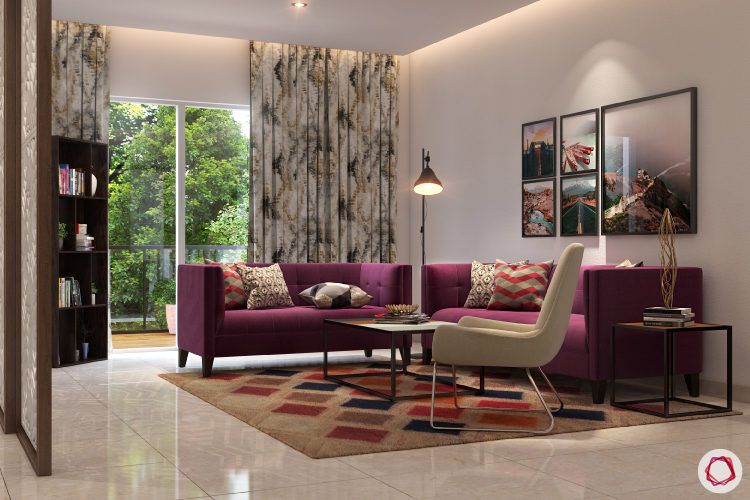 Framed is forever, they say. We couldn't agree more. If you're a closet photographer or even love collecting photographs, you can use the opportunity to show off your collection! Again, the idea is create a wall space that you would enjoy looking at day after day. It will infuse character and colour into your room.
Gallery Wall Idea #7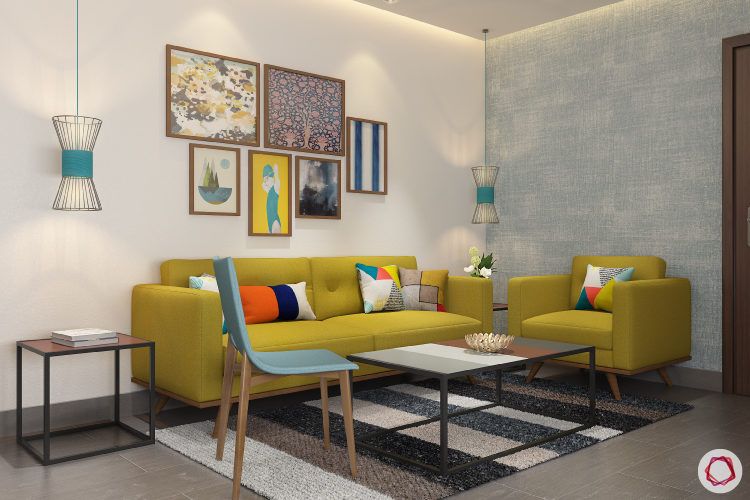 Love quirky wall decor ideas? Have a lot of random gifts from friends and don't know what to do with it yet? Your gallery wall doesn't need a theme. It just needs to add to your room decor and make you smile. Put up an assortment of art on the wall and turn it into an accent wall of sorts! The idea here is to infuse colour.
Gallery Wall Idea #8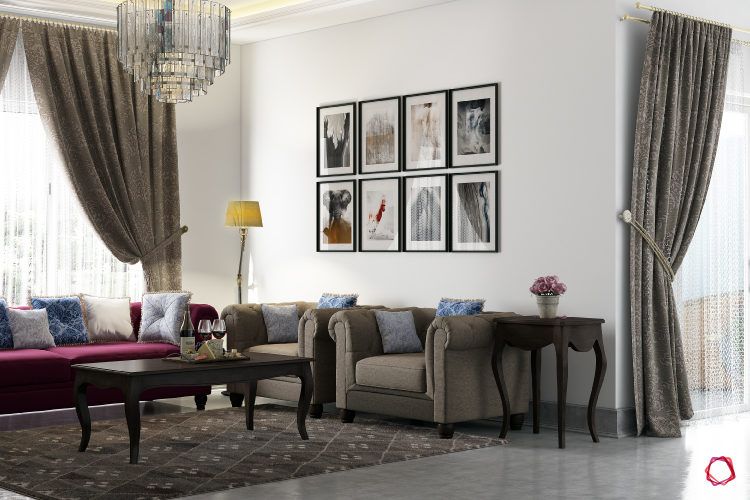 A grid of frames is another way to decorate your wall, especially in the living room. If you love streamlined designs, then this one's for you!
Gallery Wall Idea #9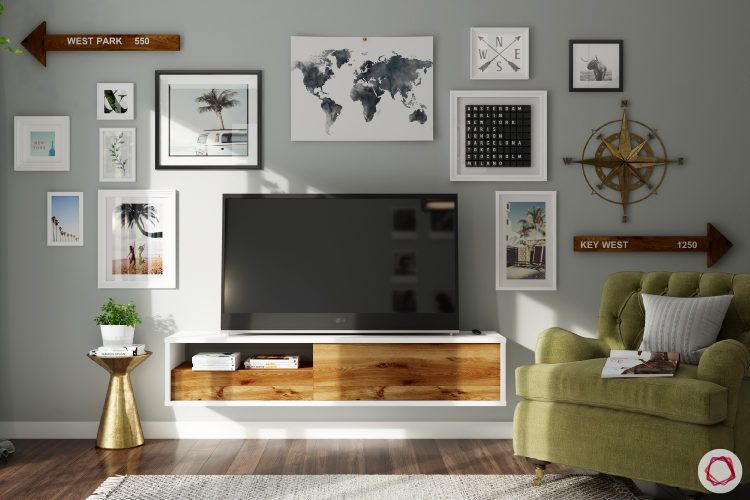 Here's another wonderful wall decor idea for the adventurous souls out there. Quench your thirst for travel inspired decor by interspersing photographs with fun elements like direction arrows and compasses on the wall.
Gallery Wall Idea #10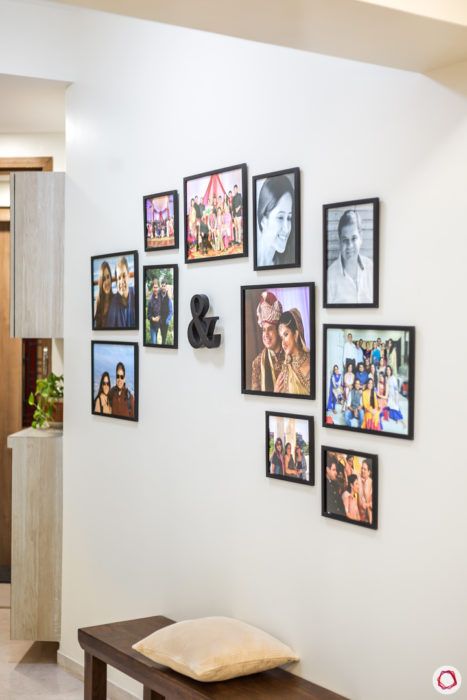 What's the best way to welcome guests home, you ask? Give them a sneak peek into your lives by putting up your most cherished moments on the foyer wall. This makes for an amazing gallery!
Gallery Wall Idea #11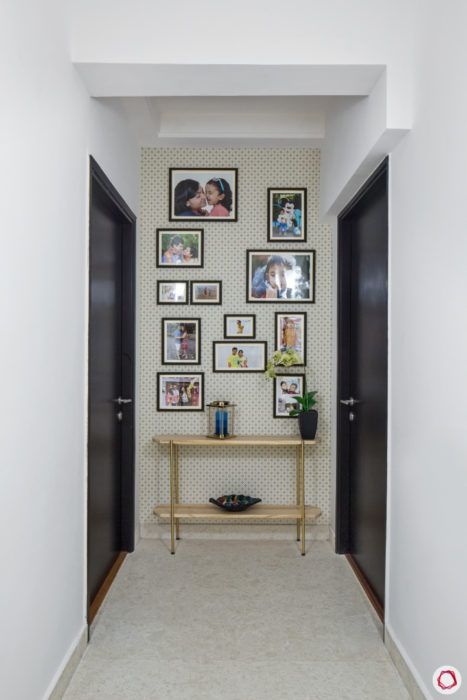 Our client's home has a gallery wall that's filled with the great moments of their lives. They filled the niche with photo frames of varying sizes and it's become a spot to pause and reminisce, even while giving guests a tour of the house.
Gallery Wall Idea #12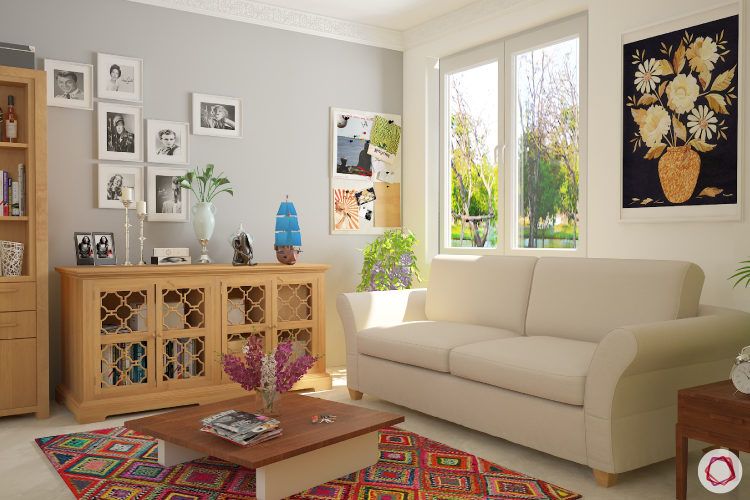 Not all gallery walls need to stand out; this gallery wall blends into the decor of the room. It's a collection of pictures in black and white, and set up in no particular order.
Gallery Wall Idea #13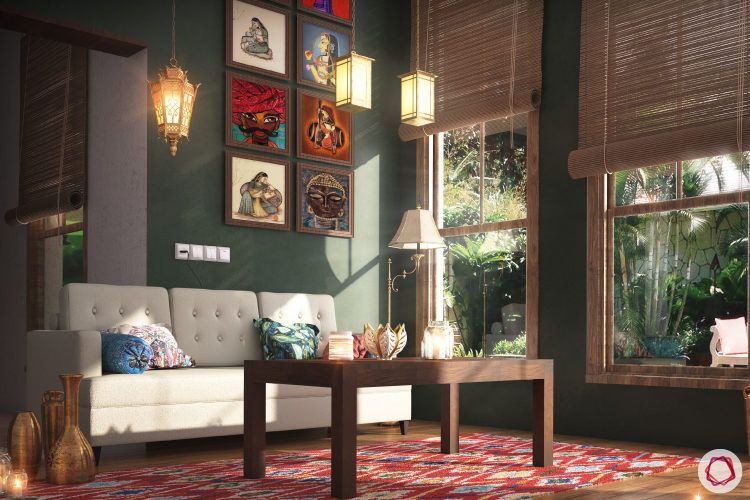 This wall design takes inspiration from the decor of the room and plays to the ethnic Indian art sensibility. Filled with graphic imagery and paintings, it's a showstopper, this one!
Gallery Wall Idea #14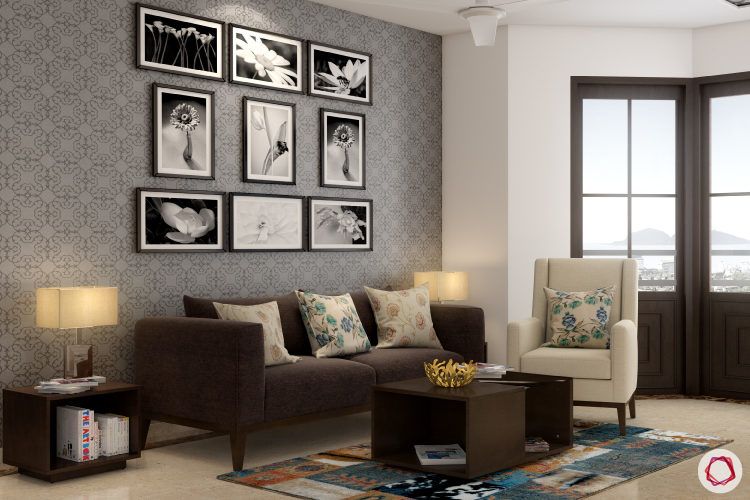 Got a hobby? This particular wall pays homage to someone's love for flora. Something as simple as these pictures of flowers, in grayscale, can add so much character to a room, while showing the world what you love.
Gallery Wall Idea #15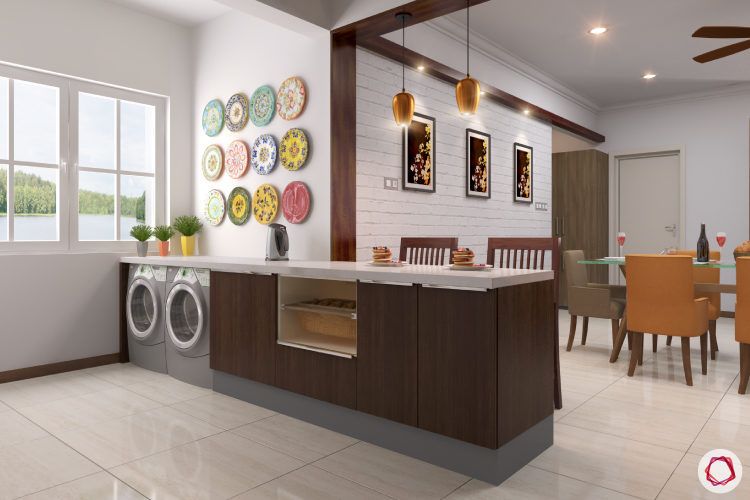 Kitchen walls are usually so neglected that it's impossible to not like this particular design. An assortment of similar-sized plates from around the world finds its place on a bare kitchen wall, picking up the mood of the space and creating a conversation starter!
Want more wall decor ideas? Check out these blank wall ideas to spruce up the empty space.