An exposed brick wall, in our opinion, is one of those versatile interior design features that works well with different decorating themes, be it modern, rustic, eclectic or industrial. Brick walls are bold and full of character, and there are many in which it can be incorporated into the interiors of your home. And they look just as good in the kitchen as they do in the living room.
Below, we have a set of tips and ideas that'll make you reconsider your perfectly plastered walls. Check out our top 10 picks of exposed brick walls done right:
1. A modern living room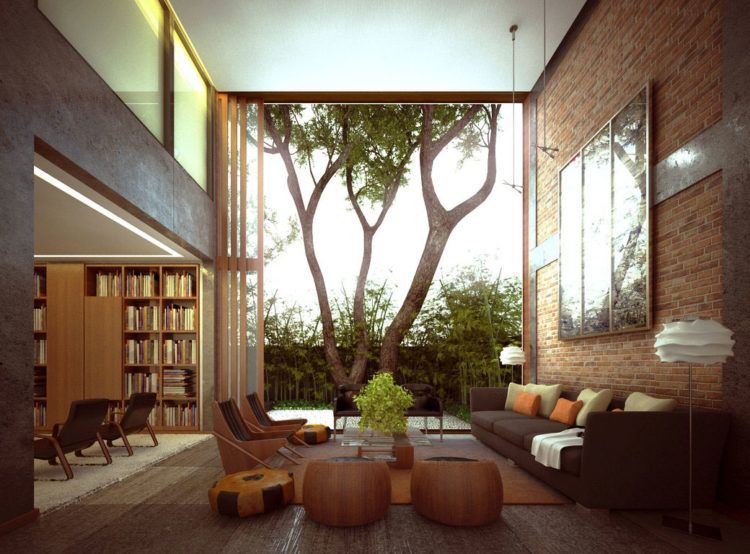 Source
Exposed brick walls can come in a wide variety of hues and textures to suit different decorating themes, such as industrial, modern, contemporary, etc. In this picture, the warm tones of the exposed brick wall add an organic touch to the room and cleverly complements the generous view of the greenery outdoors.
2. A rustic kitchen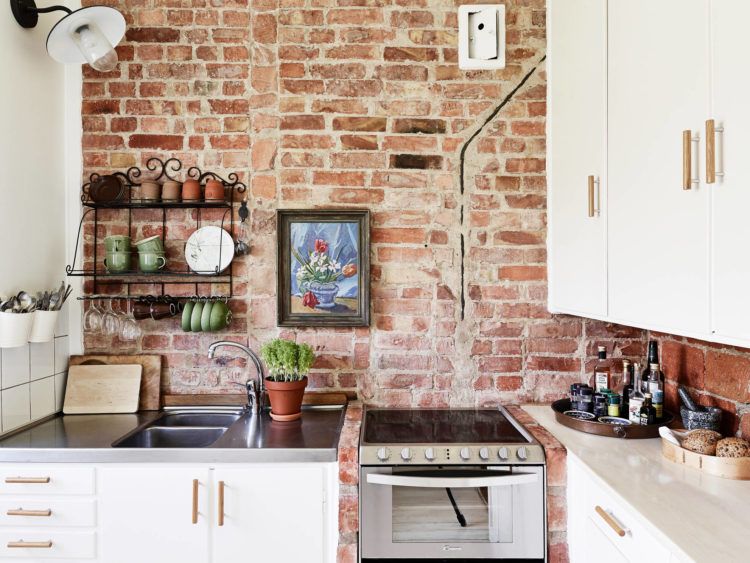 Source
The exposed brick wall in this modern kitchen gives the space a rustic touch, making it feel more warm and welcoming.
3. A contemporary bedroom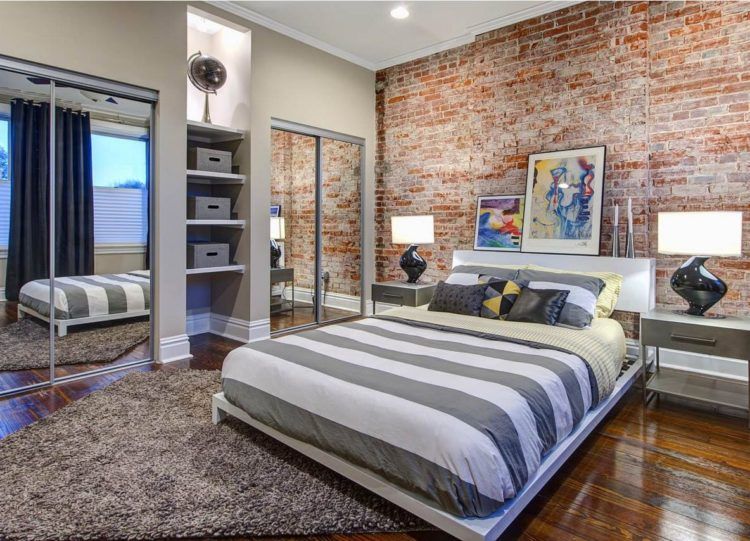 Source
One accent wall made of exposed bricks is enough to give a modern bedroom a big dose of personality. This room that could have been otherwise very grey and monotonous is infused with warmth and color, thanks to the brick wall and paintings.
4. An eclectic dining room

Source
Brick walls are popular among eclectic style lovers and with good reason. Here, it acts as a beautiful backdrop for a spartan dining table set, while complementing the bold chandelier and artwork.
5. A contemporary kids room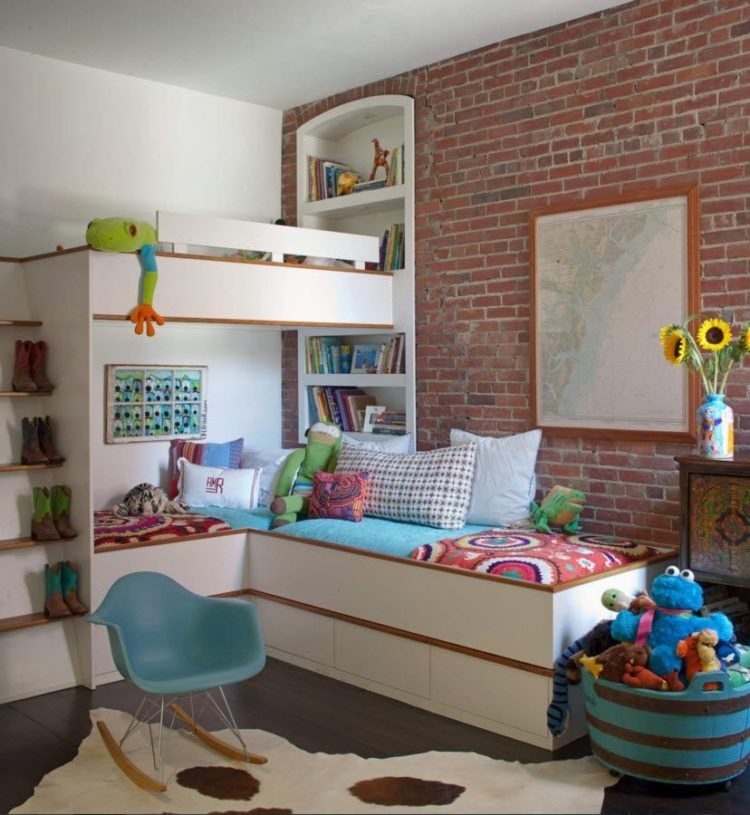 Source
This is the most unusual spot in the house to introduce a brick wall, but it can prove to be an attractive and unconventional choice. We are digging the unrefined feel the brick accent wall imparts to this otherwise modern room.
We just showed you how brick walls add pizzazz to different rooms. These walls look great on their own, but it doesn't hurt to add a little flare to them. We show you how you can add small elements to jazz them up. Read on to find out how.watch Mission: Impossible – Rogue Nation 2015 film now
6. A gallery wall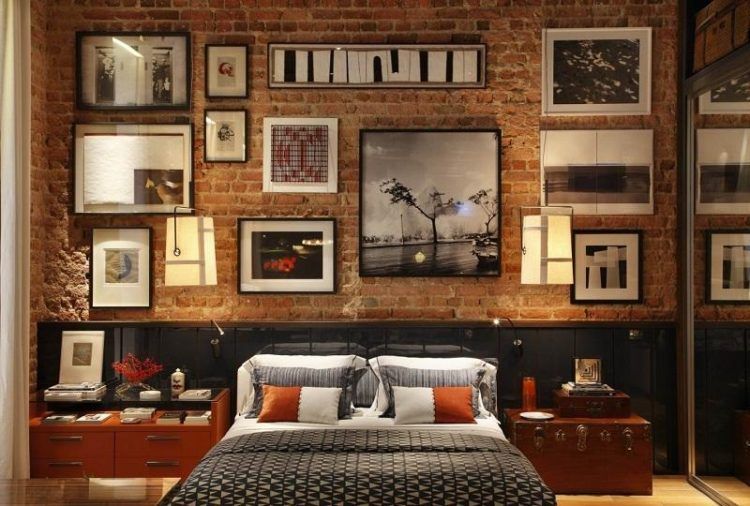 Source
Although an exposed brick wall is a statement in itself, adding interesting photos and selected artworks can give it an added dimension. You could also add mirrors to the wall to open up the space visually, while giving it an eclectic touch.
7. Black or white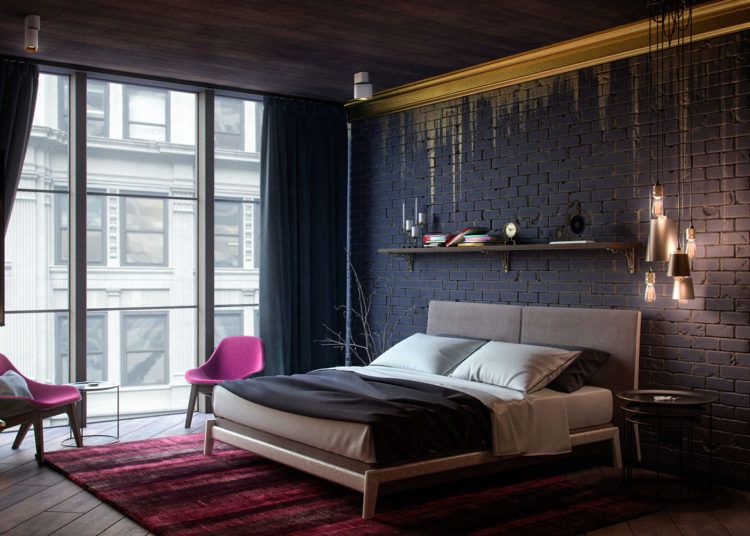 Source
An exposed brick wall doesn't necessarily need to be in the conventional red or brown tones. As pictured above, a brick wall painted black can look astonishingly eye-catchy in your bedroom. Balance out the bold wall with wooden floorboards, and furnishings in jewel shades and metallic accents. An exposed brick wall in white will work just as well.
8. Color matters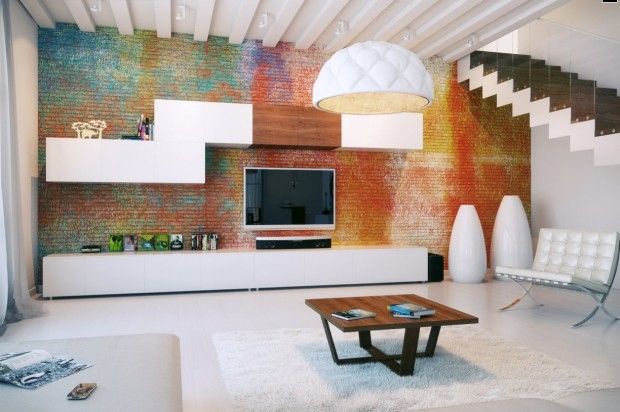 Source
There is nothing happier than an exposed brick wall painted in vibrant hues. See how it instantly brightens up the white interiors of this contemporary living room.
9. Unfinished brick walls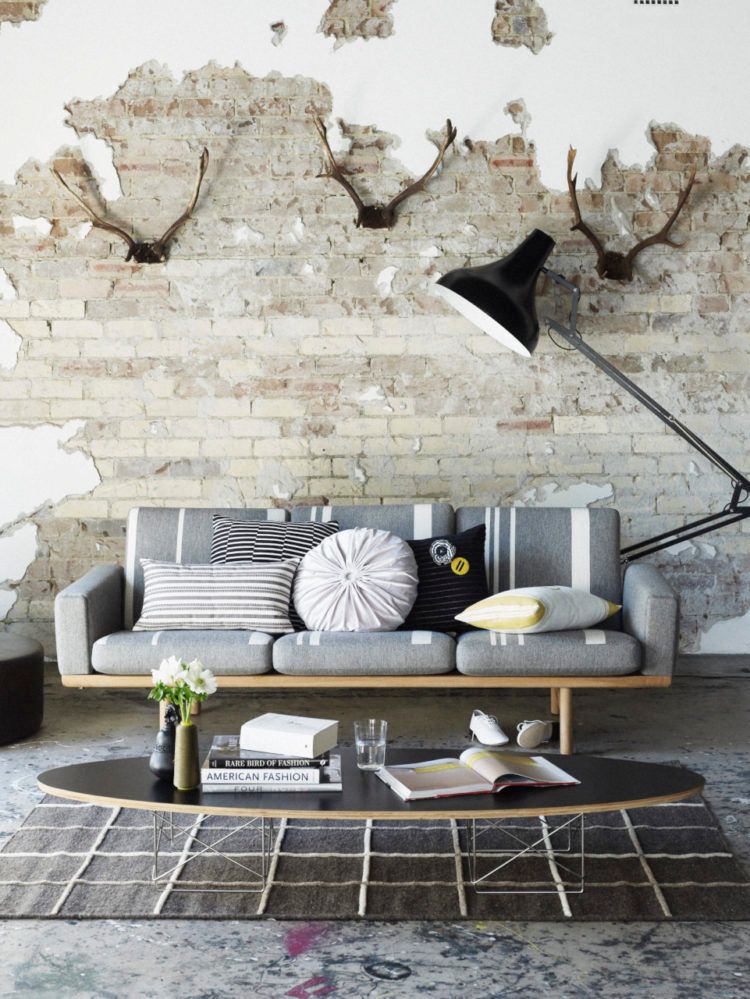 Source
Add a touch of drama to a modern space, by removing sections of plaster from your walls to expose the bricks beneath. This works particularly well with industrial style decor.
10. Graffiti and murals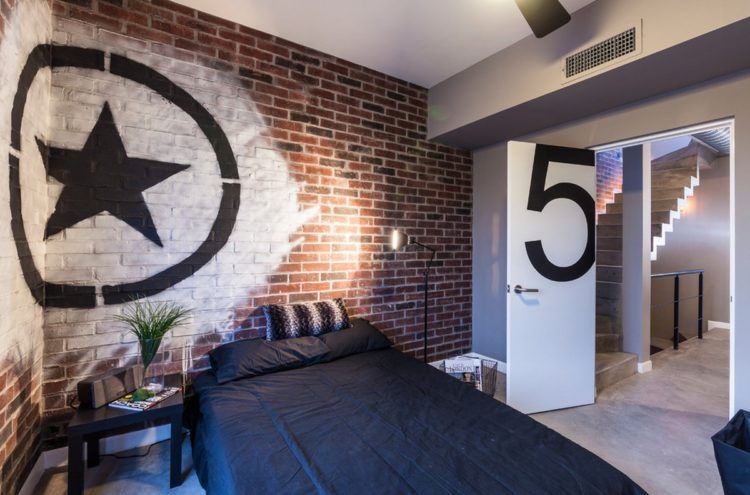 Source
Graffiti and murals can add instant drama to the brick walls in your room. Go big and bold and create an impact with minimum effort.
As you just saw, brick walls are capable of completely transforming your home interiors. If you're looking for a refreshing change, we suggest you give it a try. You won't be disappointed.