If there's one zone where the whole family comes together despite their busy schedules, it's the dining room. We recommend doing up your dining room to make it lively and comfortable. Start with adding colour, pattern, texture or prints to the walls. It can transform the space instantly. Read how:
Dining room wallpaper idea #1: Faux Exposed Brick Wall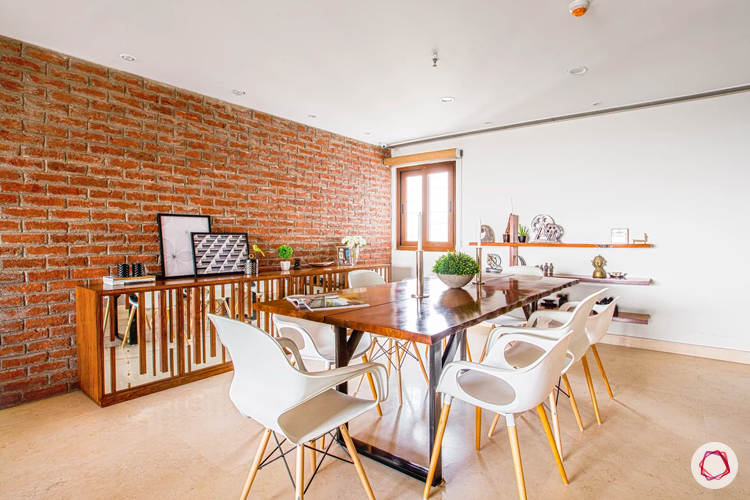 Yes! The exposed brick wall is not confined to any one room. You can add drama to your dining room by just adding this eye-catchy wallpaper. An exposed brick wall is sure to grab eyeballs and will add a rustic element to your interiors. If the brick colour doesn't appeal to you, you can also get a white painted brick option which is classier and can make your space appear larger.
Dining room wallpaper idea #2: Just Stripe It
Stripes look oh-so-cool! They add a breath of fresh air to interiors and will amp up the contemporary factor. Play match with the curtains or go contrast. Go by your personal style and make it subtle and vibrant!
Dining room wallpaper idea #3: Golden Blots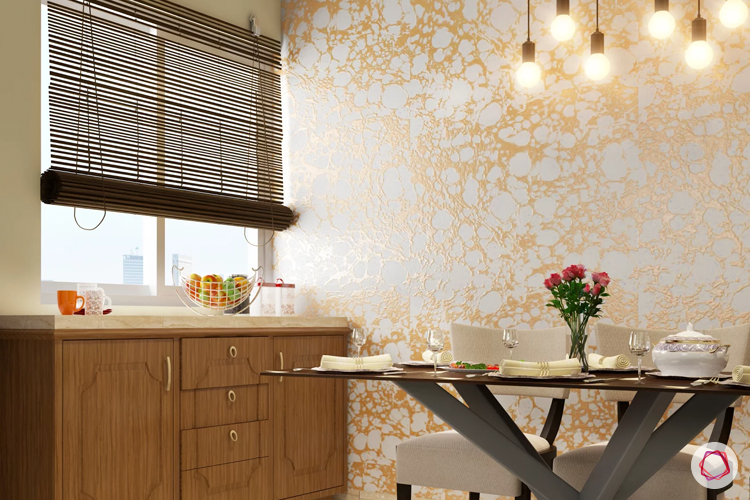 Metallics never go out of style, period. You can anchor your home with metallics in any form. A textured wallpaper with splashes of golden paint will look chic in your dining room. It adds a touch of luxury and charm to your interiors.
Dining room wallpaper idea #4: Riot Of Colours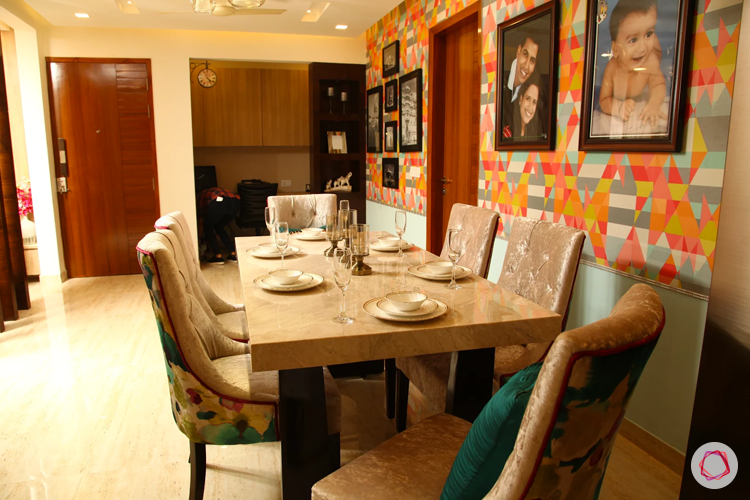 If your style is vibrant and loud, then pay heed to this idea! You can add an interesting detail by choosing a wallpaper with geometric patterns in funky colours. Bring your dining room to life with a colourful wallpaper like this and make mealtimes fun and cheerful.
Dining room wallpaper idea #5: Mosaic Muse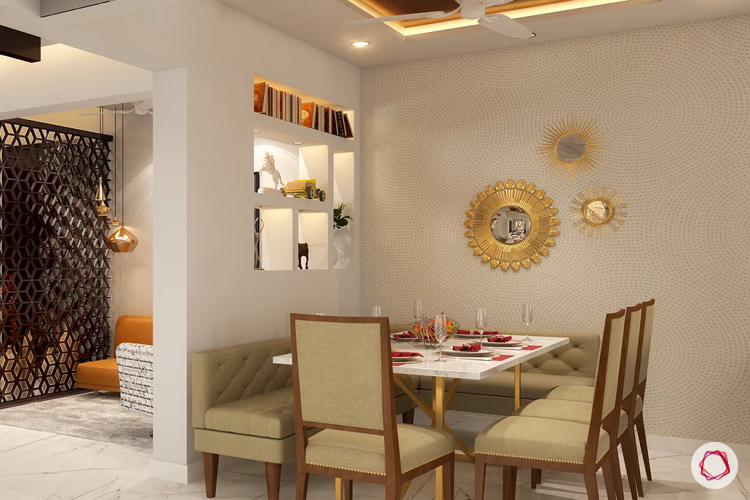 Who said mosaic works only in kitchens? We have this brilliant idea for your dining room, which will make it stand out. A mosaic patterned wallpaper will create a beautiful accent wall in the dining room. Make sure you choose subtle hues for this idea. Add mirrors, plates or frames to this background to make the wall pop.
Dining room wallpaper idea #6: Decorative decals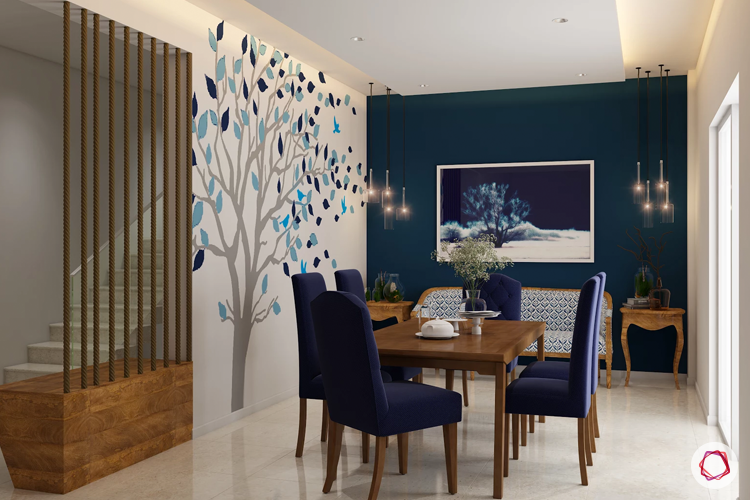 Wall decals can add interesting details to your dining room walls and it doesn't burn a hole in your pocket. You can purchase decals online or get them at the nearest store. Tell beautiful stories using these decals and do not forget to match them with your interiors!
By now, you've probably found a look that suits your dining room. We urge you to go ahead and try it while giving it your own spin. Let us know what you think about these ideas!