We paint them, drill holes into them, lean furniture against them, and more often than not, ignore them! Yes, our walls are often a neglected feature. With a little extra effort, walls can be dressed up with these interesting wall treatment ideas. You can transform a space completely, giving it a historical reference or sleek sophistication with the right wall design. Try these popular wall treatment ideas to give a twist to your walls:
Wall Treatment Ideas #1: Stone for Style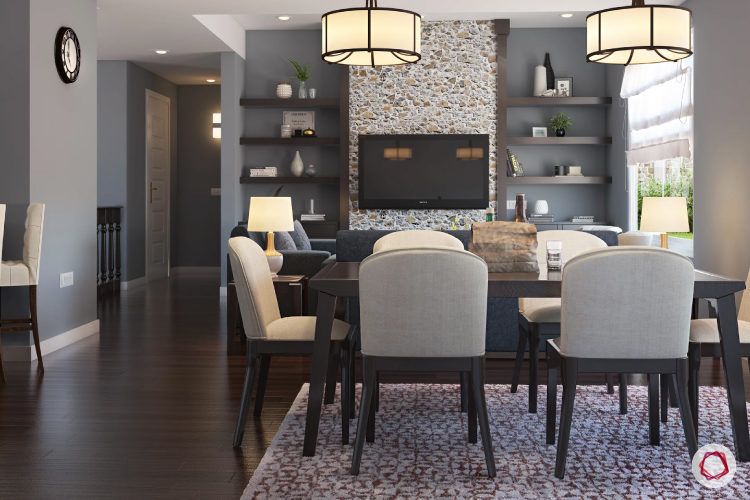 No one can deny the striking appeal of a stone cladded wall in any room. It adds much needed charm and instantly adds character to a room. This wall treatment is also suited for kitchen backsplashes, which makes it a versatile choice. Add a stone cladded wall behind you TV unit and see how guests get talking!
Wall Treatment Ideas #2: Wallpaper to the Rescue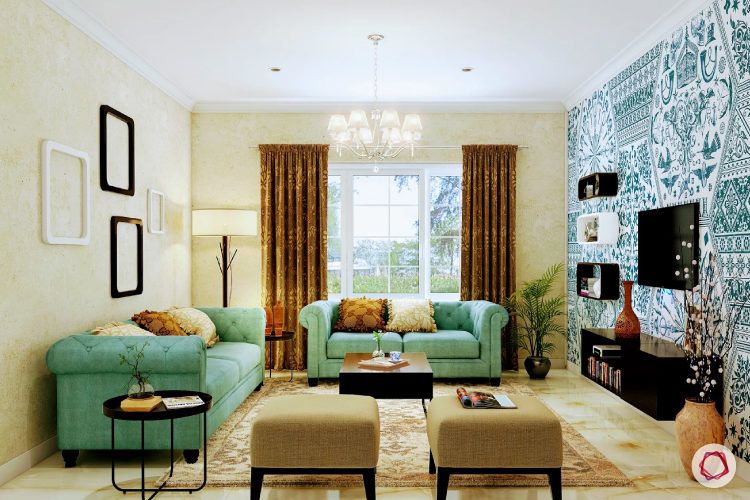 Wallpapers have been around for ages and it is probably one of the best ways to jazz up bare walls. And, let us tell you, it is not just meant to hide those ugly cracks and mold on walls! Wallpapers, if used correctly, add beauty to your room and you can easily mix and match them with the rest of the interiors. Also, go check out the stunning wallpaper designs available in the market. You will be left in awe.
Wall Treatment Ideas #3: Play with Paint
There's no quicker way to invigorate a room, than to do it with textured wall paint. Be it a vibrant colored accent wall or stripes, textured paint can add so much drama to your room. Just go with your preference and transform your room instantly! Textured wall paint is here to stay.
Wall Treatment Ideas #4: Luxurious Panelling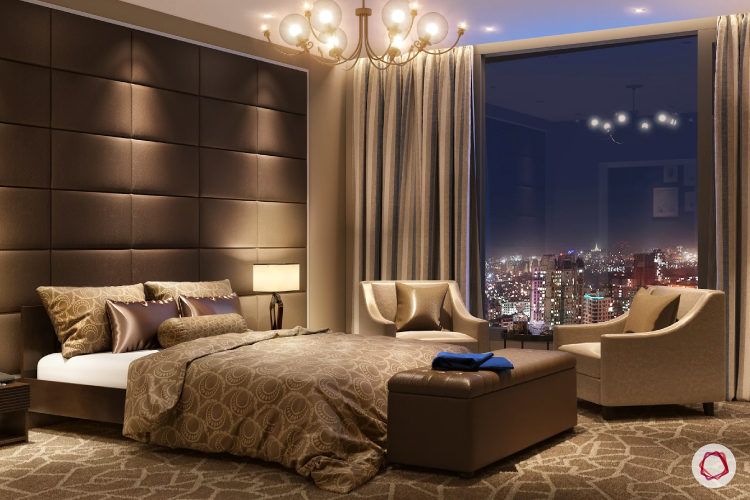 Linen or silk, there's something so sumptuous about fabric covered walls that it makes us go crazy! Add a touch of luxury to your interiors by simply covering the walls with fabric panels. Well, an added advantage of this wall treatment is that, when paired with padding, it cuts out noise between rooms. Yay to privacy!
Wall Treatment Ideas #5: Wood Panelling Steals the Show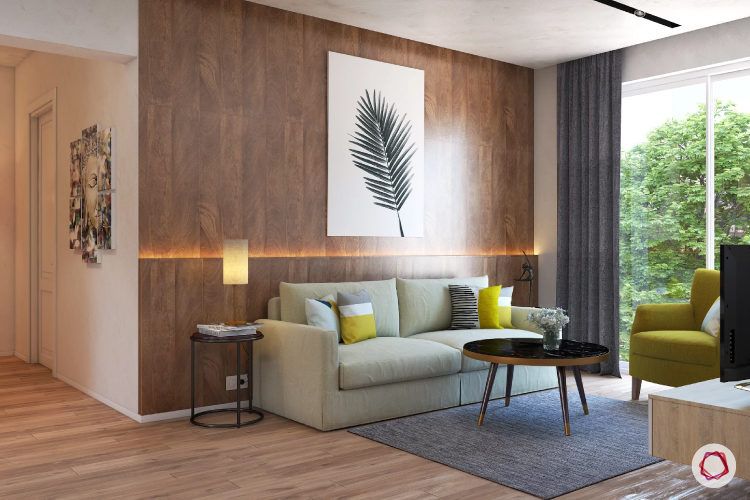 A tasteful upgrade, that also adds warmth to a room, the wood panel wall treatment can shift from being contemporary to traditional, with ease. The grain, size and the spacing between the panels can differ according to individual taste and layout.
Wall Treatment Ideas #6: Go Industrial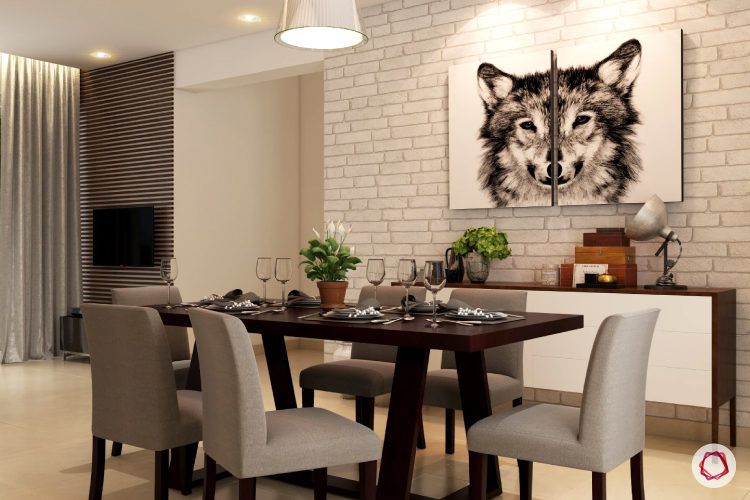 Exposed brick walls are such a rage this season that you almost cannot ignore it! It adds industrial grunge to your interiors and lends it a raw appeal. As a result, this wall treatment idea will surely look timeless and charming!
These wall treatment trends are not only stylish, but also add charm to any home. It totally depends on your taste and how you want to decorate your walls! While walls do support your furniture and paintings, they can be also do much more aesthetically! Let us know what you experimented with!
Additionally, if you're confused about wall paper or paint, read this.