We paint them, drill holes into them, lean furniture against them and more often than not, ignore them! Yes, our walls are often a neglected feature in our homes. With a little extra effort and the right wall treatments to support you, your walls can go from zero to 100 in a matter of hours. With the right wall treatment design, you can immediately transform a space or even give it a historical reference. So let the wait for fun interiors end here. Try these popular types of wall treatments to amp up the look of your space!
#1: Go Rustic with Interior Wall Treatments Using Stone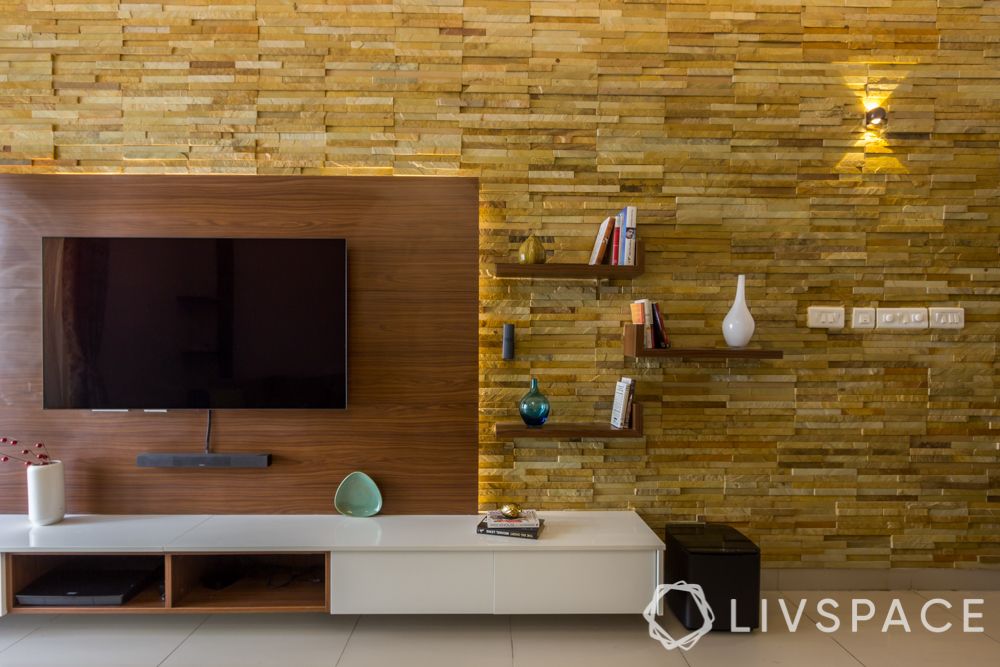 No one can deny the striking appeal of a stone-clad wall in any room. It adds much-needed charm and instantly brings character to a room. In the same vein, stone-based wall treatments are great ways to amp up the style quotient in your space. These types of wall treatments are also suited for kitchen backsplashes, which makes it a versatile choice. Add a stone-clad wall behind your TV unit and see how guests get talking!
#2: Wallpaper Works Nicely as Wall Treatment Interior Design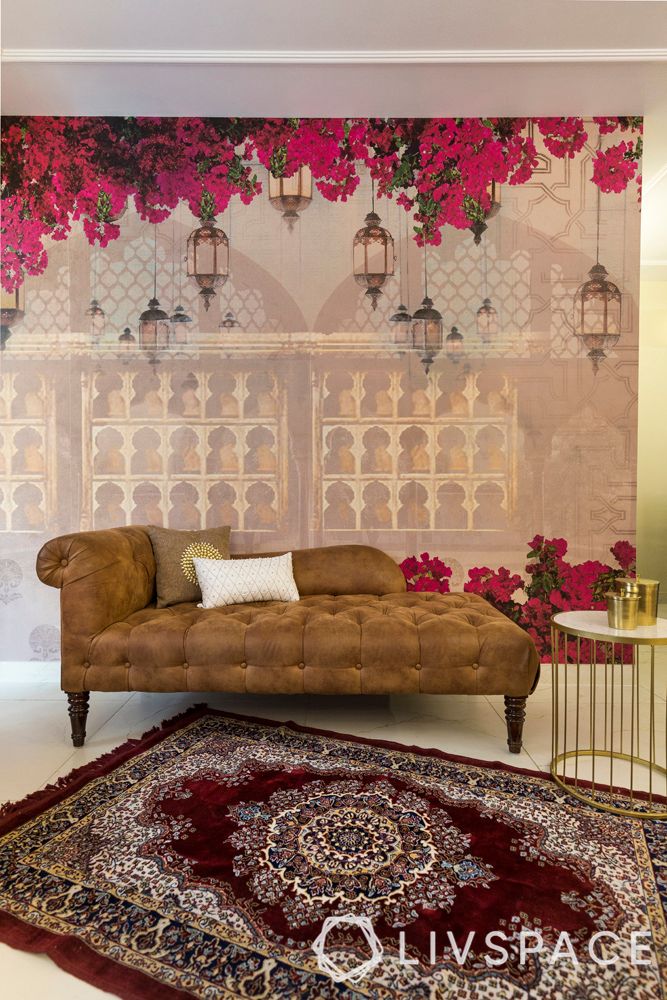 If a stone-based wall treatment design seems like too much of a commitment for you, you might prefer something that's easier to install. Among such wall treatments lies wallpapering! Wallpapers have been around for ages and are probably one of the best ways to customise bare walls. 
So if you thought wallpaper only works well as a cover-up for cracks and mould on walls, we're here to change your mind. If used correctly, wall treatments with wallpaper can add interest to your room while also doubling as a feature installation. 
Wondering how to use wallpaper as interior wall treatments at home? Check out Getting Wallpaper to Transform Your Room? Here's What You Need to Know for more details.
#3: Play with Paint for Simple Wall Treatment Design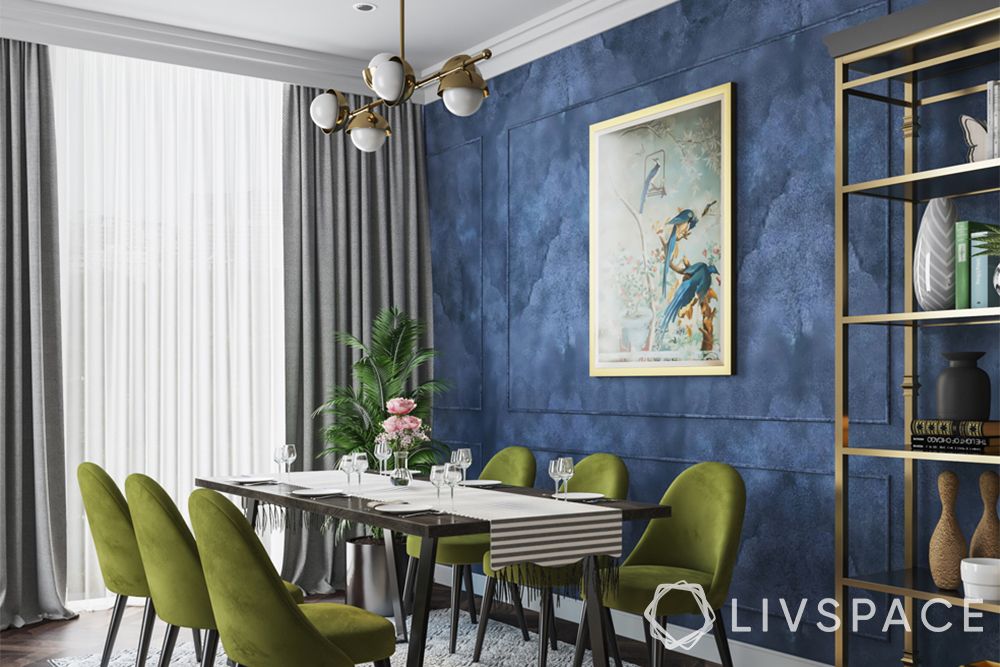 Wallpaper is one way to add interest to your room but if you're looking for a quicker alternative that's far easier to DIY, paint is your best bet! Besides regular paint, you might want to experiment with textured wall paint for your wall treatment interior design. 
Wall treatments that feature textured paint can bring more depth to your space and create a point of interest in the room. What's more, this method can even be DIY-ed as you do not require professional support to play with paint! 
Also read: 5 Smart Wall Painting Techniques That Can Help Spruce Up Your Walls
#4: Why Not Experiment with Luxurious Panelling for Your Interior Wall Treatments?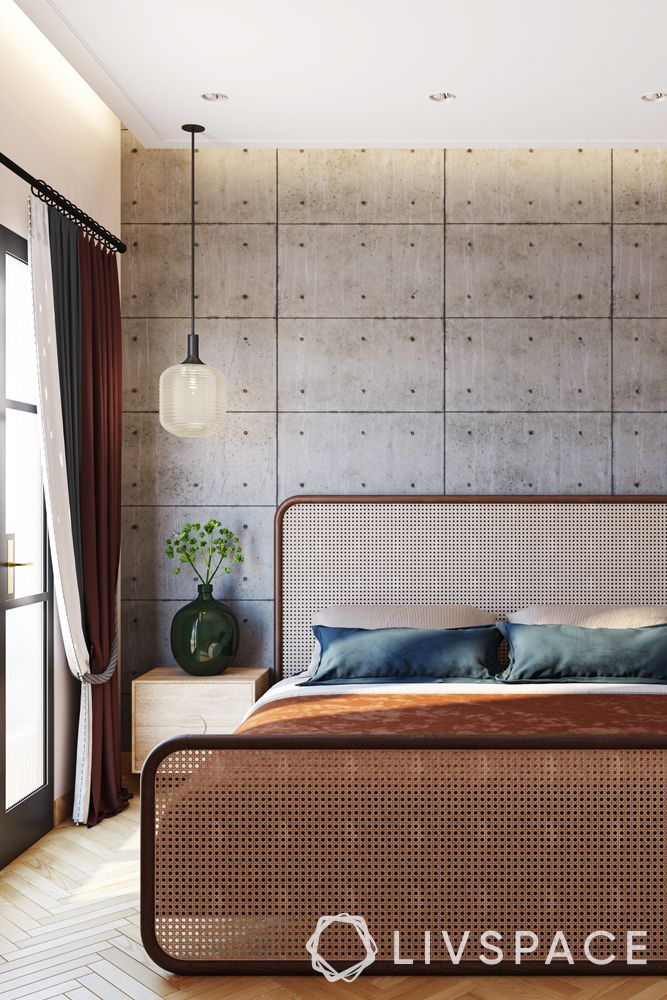 Did you know there are different types of wall treatments you can explore by just using fabric materials? Linen or silk, there's something so sumptuous about fabric-covered walls that it can instantly amp up a space. If you'd like to get the look, consider covering your walls with fabric panels for a luxe vibe. 
Furthermore, this wall treatment interior design doesn't just end with nicely dressed walls in premium fabrics. You can also give your fabric-style wall treatments a little boost by pairing it with padding. By doing so, it can help cut out noise between rooms for a bit of added privacy. 
Aside from wood, there are other materials you can experiment with while panelling. Check out Bored of Bare Walls? Time to Try These 5 Unique Wall Panelling Ideas for more information.
#5: Wall Treatment Interior Design Featuring Wood Panelling is Sure to Steal the Show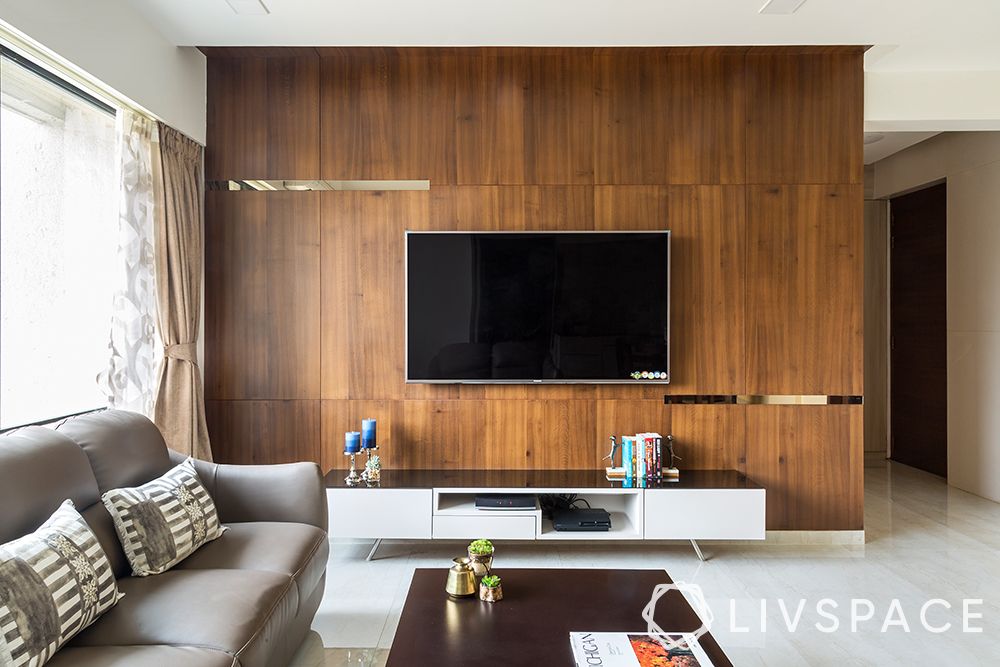 Similar to stone walls, wood is another element that is known to offer a touch of rustic charm to any space it dresses. As a wall treatment design, it acts as a tasteful upgrade that can bring warmth to a room. 
Wood panel wall treatments are versatile and can shift your interior style from contemporary to traditional with effortless ease. Be sure to pick your wooden panelling wisely as the grain, size and the spacing between the panels can differ according to individual taste and layout.
#6: Use Materials Like Brick as Wall Treatments for an Industrial Touch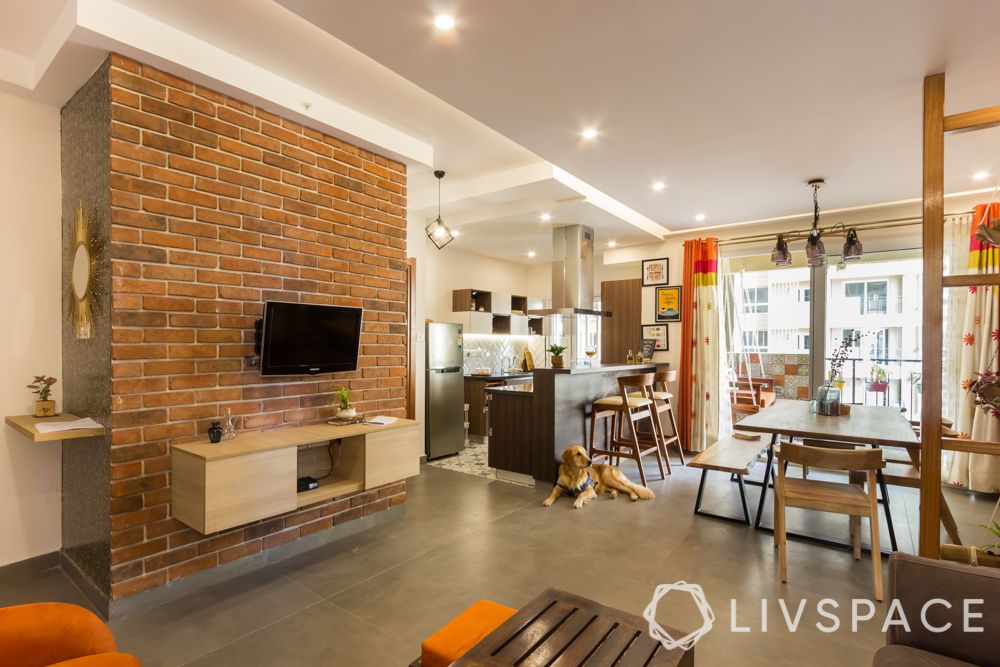 Exposed brick walls are all the rage especially in industrial-theme homes that bring just the right notes of grunge to your space. If you're looking for wall treatments that can lend some raw appeal while still looking stylish, exposed brick walls should be your go-to option. 
Similarly, if you're not a fan of the rough look these wall treatments offer, you can also consider going over it with a coat of paint. Based on the wall treatment interior design aesthetic you have your heart set on, you can modify the same just as easily with paint/decor.
How Can Livspace Help You?
We hope these different types of wall treatments inspire you to spruce up your interiors! If you'd like interiors that are designed to perfection with the best of materials, Livspace can help you. Book an online consultation with us for more details and expert suggestions. 
Have thoughts and suggestions you'd like to share with us? We're all ears! Drop us an email at editor@livspace.com.