A growing trend in home interiors today, decorative wall panels for Indian homes are the perfect way to introduce a visual focus in your room.
Available in a range of sizes, these panels are installed directly onto your wall. Typically made of waterproof fibreboard, these are then overlaid with paper, laminate or fabric of choice — resulting in a wide selection of colors, finishes, patterns and motifs.
As a wall treatment option well-suited for Indian homes, decorative wall panels offer unique advantages over other choices. Here is a quick look at some of them:
1. Easy installation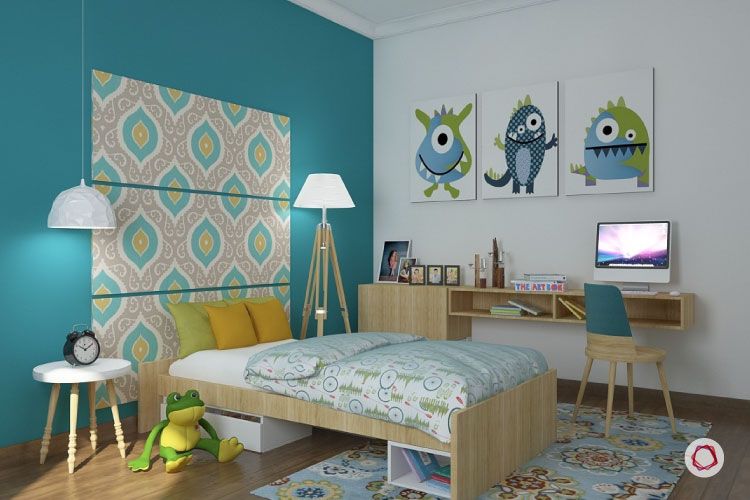 Most conventional wall treatments in India, including textured paints and wallpaper, are time-consuming, labour-intensive processes which require skilled professional help.
Decorative wall panels, on the other hand, are the quick and easy alternative — they can be installed directly onto your walls without any prior surface preparation. MDF and HMR board panels are generally lightweight and easy to handle. Without much fuss, its simple installation process can be completed within hours.
2. Enhanced aesthetics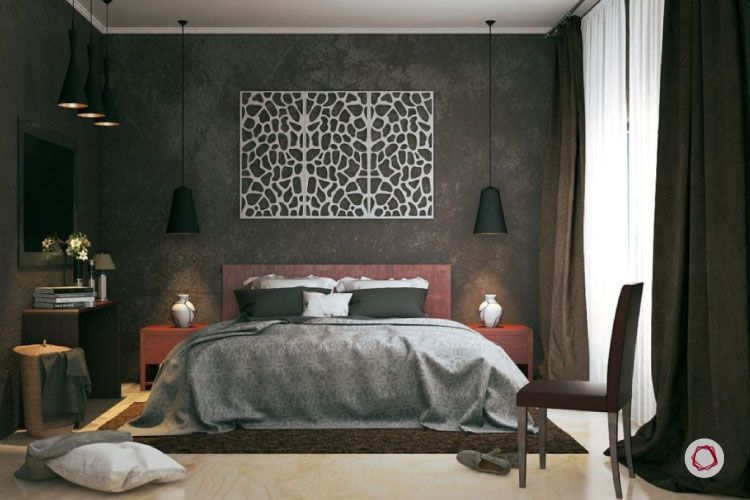 One of the most apparent features of decorative wall panels is that they can be used to aesthetically enhance and accentuate your walls, and consequently the whole room.
Apart from a myriad range of colors and prints, panels can also simulate natural textures like wood and stone, adding a whole new dimension to your space. Use them to cover an entire wall or alternatively, cover only a segment in order to define a focal point.
Here, the bedroom interestingly features a group of intricate laser cut wall panels placed over a textured wall.
3. Can conceal uneven wall surfaces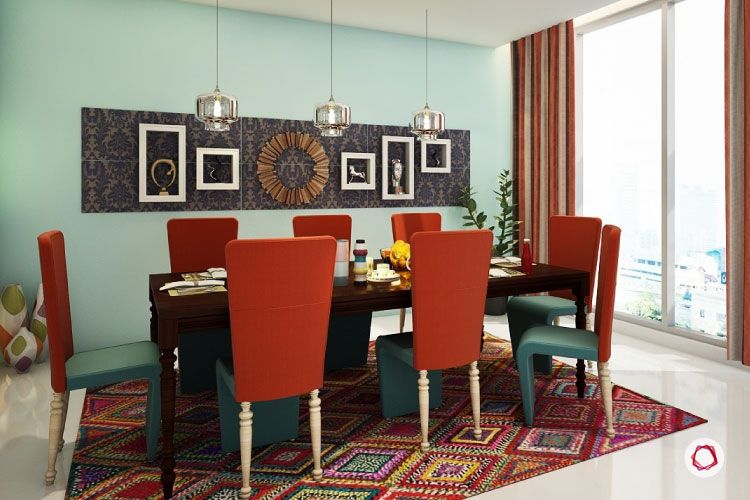 Uneven wall surfaces are a common problem in Indian homes. Availing the services of unskilled labour often results in wall surfaces which are not perfectly straight and poorly finished.
Decorative wall panels can be placed over such walls to conceal defects and provide a smooth and seamless finish. The same goes for flaking walls and peeling paints, even if wall panels are only a temporary quick fix.
However, it is highly unadvisable to use wall panels to hide damp walls. Wet patches indicates poor painting, DPC or plumbing. Left untreated, they could give rise to mold and algae as well as cause structural defects.
4. Can conceal uneven wall surfaces
Decorative wall panels are relatively easy to clean and maintain, when compared to conventional options like wall paper. Regular dusting with a feather duster, soft cloth and vacuuming is enough to keep most panels clean.
Depending on the material of your wall panel as well as the kind of stain or splatter, they can be cleaned by lightly wiping with soap and warm water.
5. Hides electric cables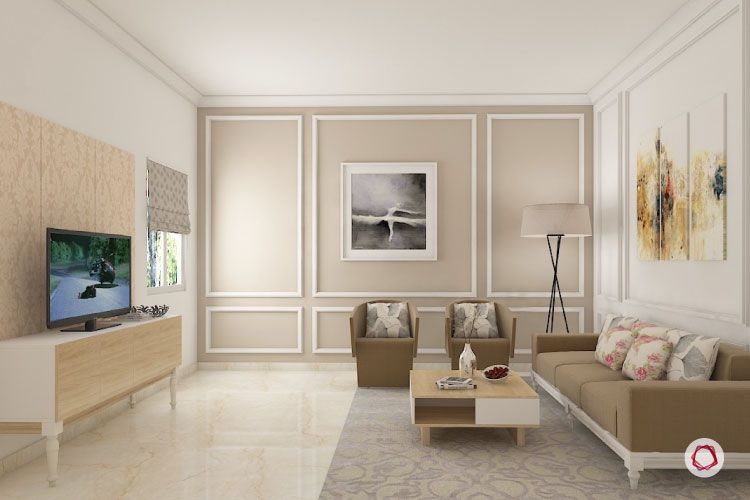 Nobody likes exposed wires in their homes, especially near the entertainment system. It is a pressing problem that most modern urban homes face, even when the rest of their interiors are picture perfect.
Decorative wall panels are a clean and elegant solution that can be easily used to conceal wiring.
6. Reusable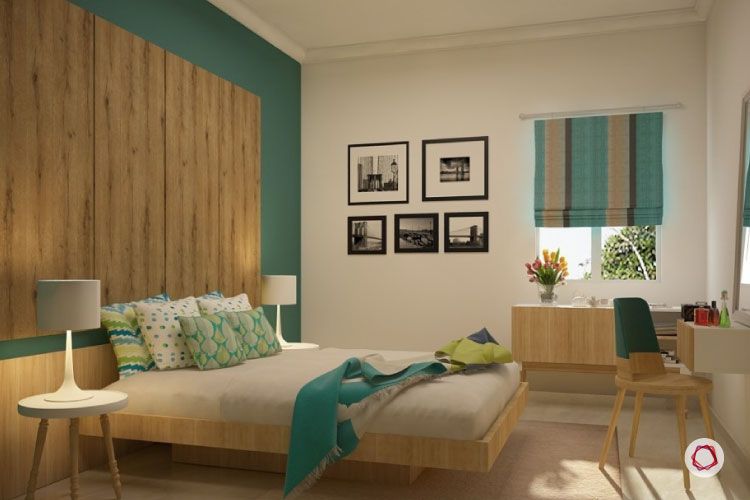 Reusing and repurposing elements is an integral part of the Indian lifestyle. Decorative wall panels can be easily removed without damaging the product or your walls.
This means that you can reuse the same panels in different portions of the house in case you decide to redesign, or take the panels with you when moving to a new home.
7.Faux art
When used smartly, decorative wall panels can give the semblance of artwork in a space, and statement art at that. Moreover, these wall panels are available in modules of different sizes and can be perfectly matched to form seamless patterns — opening an even wider range of possibilities.
If you are all set to try out wall panels in your home, before buying a product, check on the type of finish and usage instructions to make sure that material used for wall panels suits your needs. A little bit of thought and planning while selecting your panels can help you make an attractive and practical choice that you'll love for years to come.