There are an endless number of ways to dress up plain walls at home. You can paint them, wallpaper them, or even use a mix of panelling designs for walls. Depending on your needs, there are various types of wall panelling to explore for your space. In fact, with the help of decorative wall panels and wall panelling ideas, you can instantaneously turn bare walls into statement pieces.
But first, it helps to know the many kinds of wall panels that are available for the picking. Let's take a look at the different types of wall panelling designs found in the market, on the basis of techniques used:
#1: What is Wall Panelling?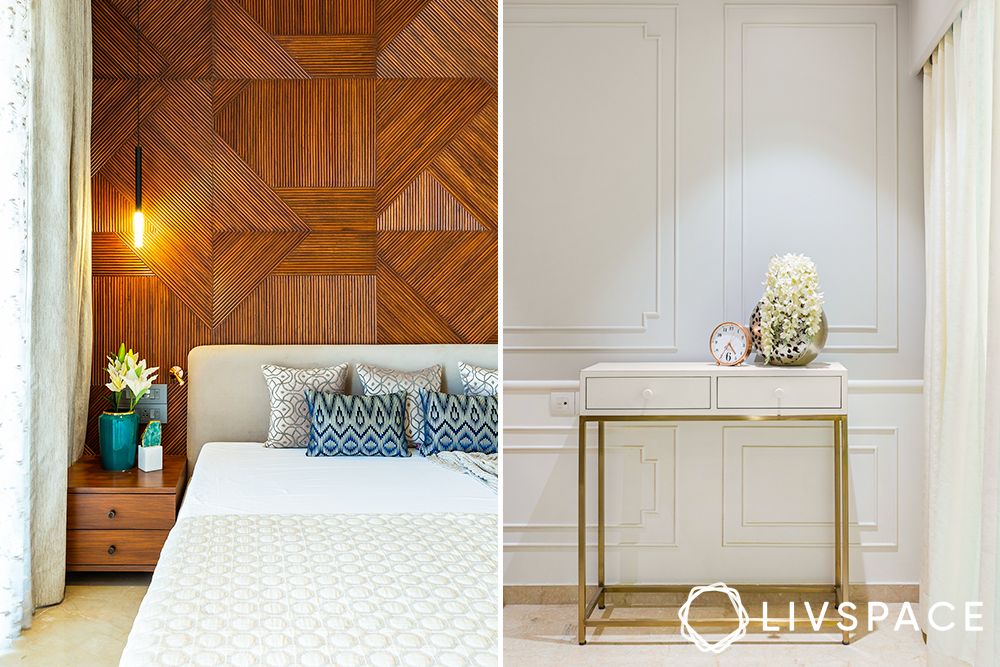 So, what essentially are wall panels? They're nothing but different types of materials that are stuck to the wall with some form of adhesion. Panelling designs for walls can be made of different materials like wood, veneer, or plywood. Similarly, there are a variety of wall panelling ideas you can explore under each of these materials.
#2: How Do You Install Wall Panels?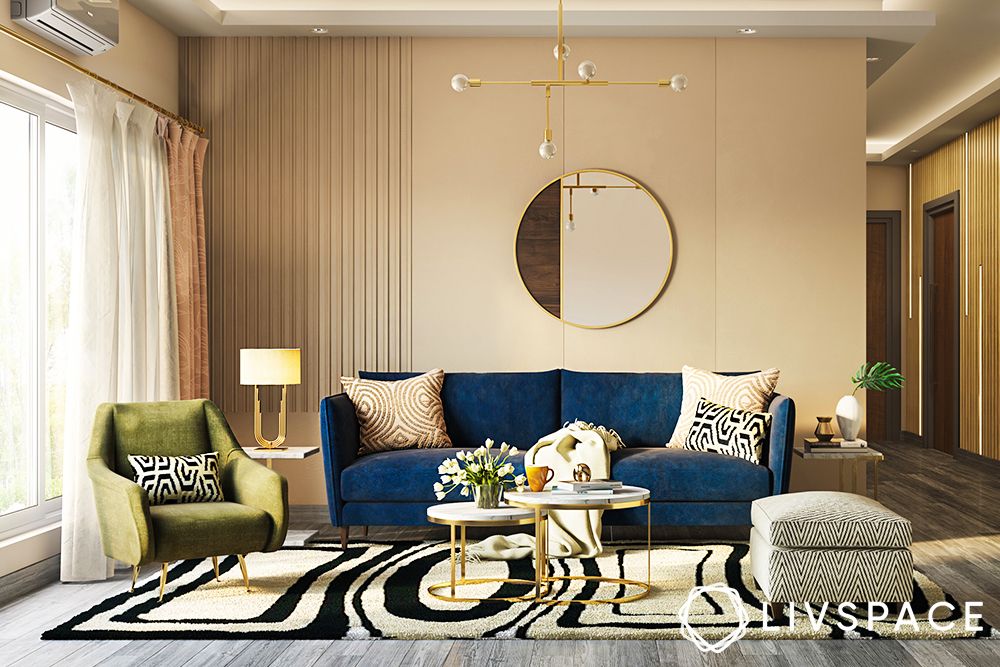 The installation method for your wall panels can vary based on the material used. In most cases, it's better to get professional support while installing your wall panel design. However, you can also DIY lighter materials. Before you incorporate interior wall panelling design ideas into your space, be sure to clean your walls and sand them down to a smooth surface.
Once this is done, you can attach your wall panel design to suit your wall panelling ideas. Additionally, get a consultation done before you install any heavy wall panels, as they can risk the structural integrity of your wall.
#3: What Are Some Common Materials Used as Wall Panels?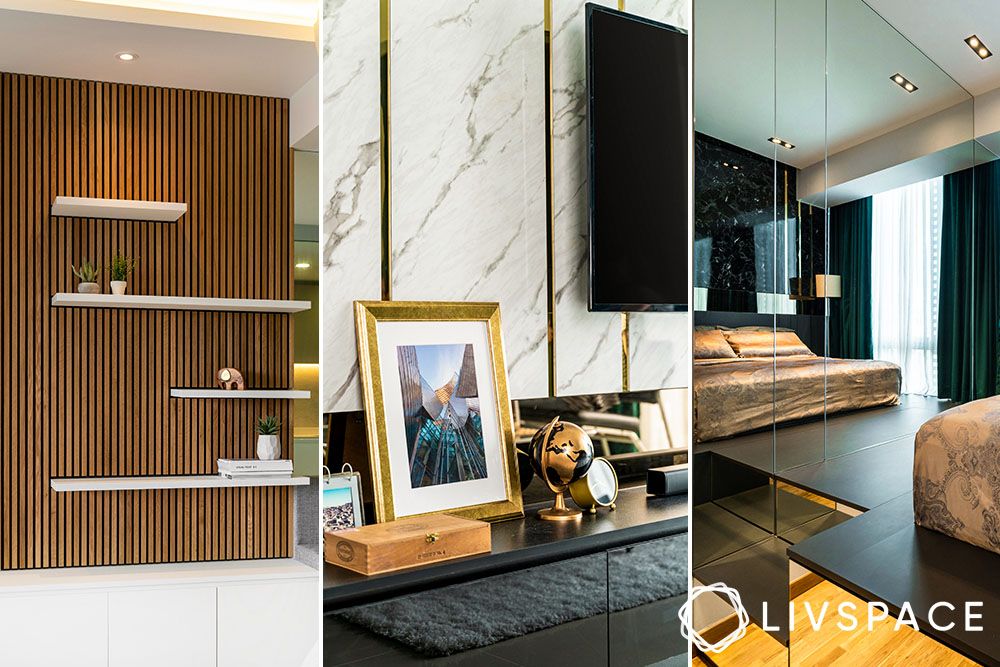 Material
Description
Wood wall panels
A wooden wall panelling design typically uses MDF (medium-density
fiberboard). Wood wall panels can also
be used in nearly every room of the house.
Wainscoting
This is a combination of wall panels that
make use of various boards and panels to create a contemporary design.
You can find them on the lower half of the wall in various designs.
Veneer
This helps create the effect of real wooden finishes for your
walls while the base is typically made of plywood or other materials.
MDF
It is one of the more commonly used wall panel design materials. It's also a relatively cost-effective option
for budget interiors.
Fabric
If you'd like to insulate your room from outside noises, consider
using fabric wall panelling ideas.
Glass
One of the more chic approaches to panelling designs for
walls, glass is a more luxe option that can open up small spaces.
Metal
To create a more industrial look, you can opt for a
metal-grid panelling design.
Chipboard
For environmentally friendly wall panels, consider going for chipboard. It's made of recycled materials
and is great for sustainable interiors.
PVC
A great alternative to stone and mineral panelling designs for
walls is PVC. In comparison to other materials, such types of wall
panelling are relatively more durable and low maintenance.
#4: Trending Wall Panelling Designs You Can Consider for Your Interiors
1. Wainscoting With Panelling Design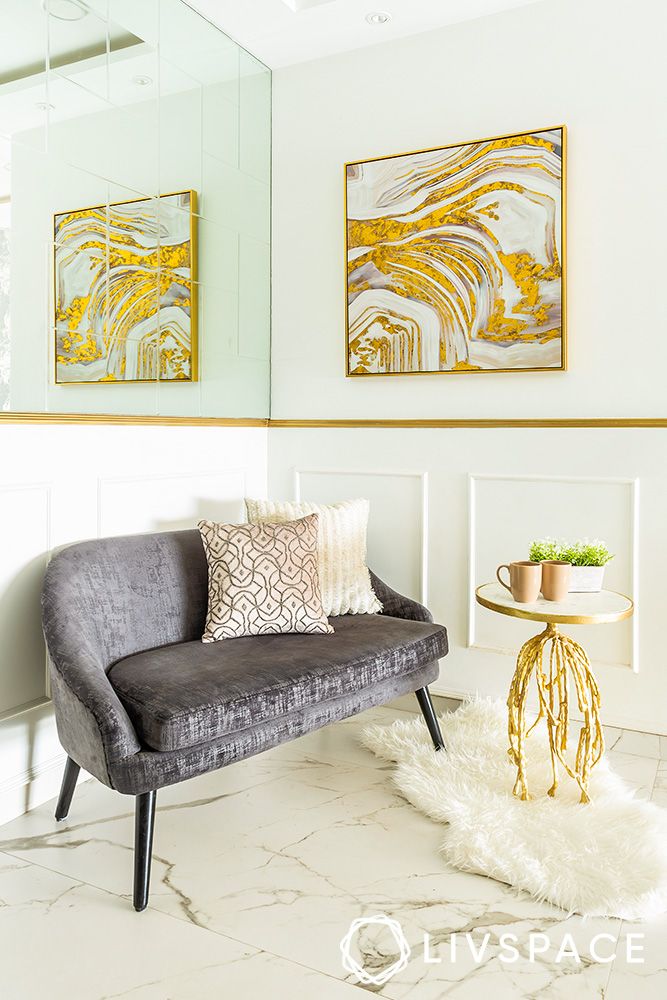 Wainscoting covers half or one third of the lower section of the wall. These types of wall panels are assembled from beadboards but are continuous and have angular patterns.
Compared to a decorative wooden wall panelling design, wainscoting isn't typically used for accent walls as they have a protective purpose. They can be used to shield your walls from damage in areas where there is more footfall — like in kids' rooms. However, these wall panels can also be used for decorative effects.
2. Beadboard Wall Panelling Designs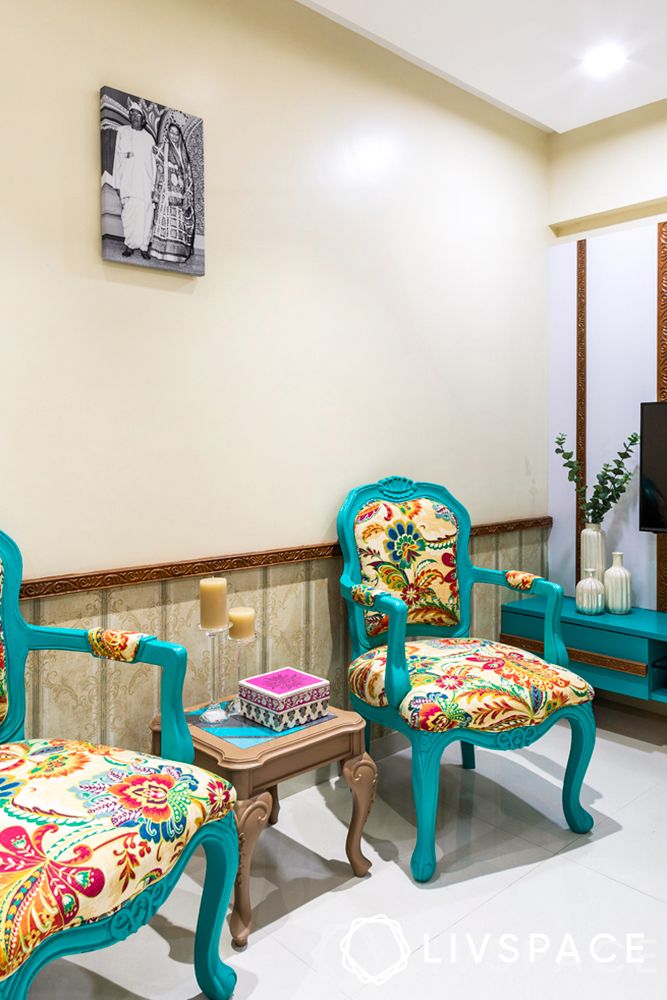 Beadboard is a slightly more traditional mode of wall panelling inherited from the British, who have been beadboarding their walls for centuries. But wait, don't these wall panels look a bit similar to wainscoting? If you spotted the similarities in these wall panelling designs, you have a keen eye. That's because wainscoting evolved from this technique!
To put it simply, these types of wall panelling are done by placing pieces of wood (or other non-traditional materials) vertically next to each other. In addition, the gap between the two is called the 'bead'. While most designers might not use beadboarding for creating accent walls, it still stands to be an excellent visual distraction in dull corners.
3. Shiplap + Tongue-and-Groove Wall Panelling Designs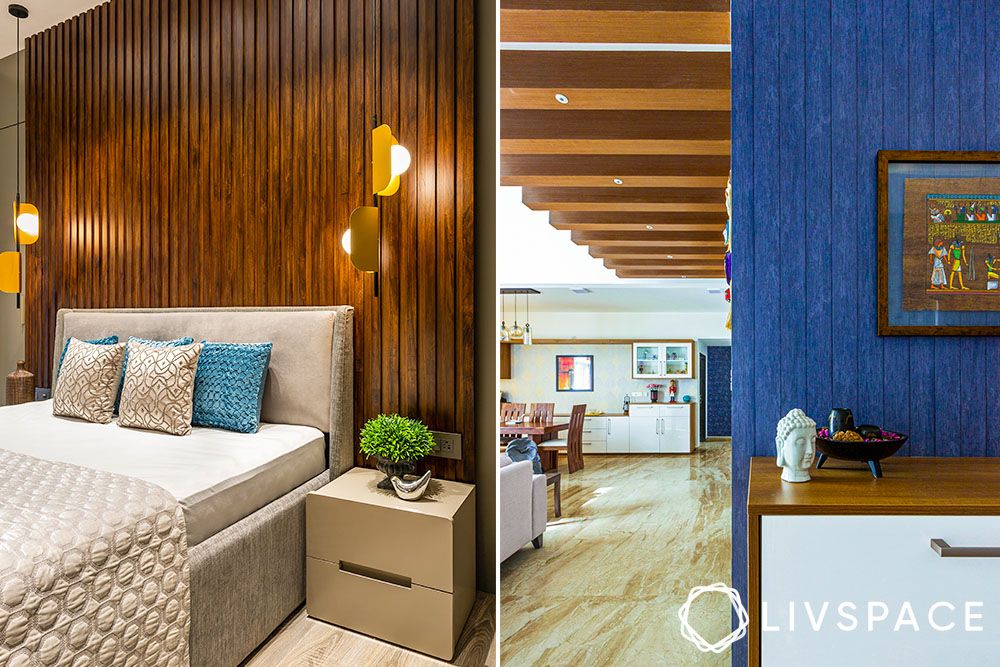 These two wall panels look almost the same. However, the techniques used to install them are slightly different. For tongue and groove, the pieces of the panel have a protruding 'tongue' that slides in the 'groove' of the adjoining piece (pictured on the right). For shiplap design (pictured on the left), the pieces overlap each other, forming airtight ridges that provide safety against damage.
Another common element between the two techniques is that they are primarily used outdoors to protect weather-beaten walls. For interior walls, these techniques serve aesthetic purposes. Moreover, these wall panels can give a rustic or country feel to any space.
4. Board-and-Batten Wall Panelling Designs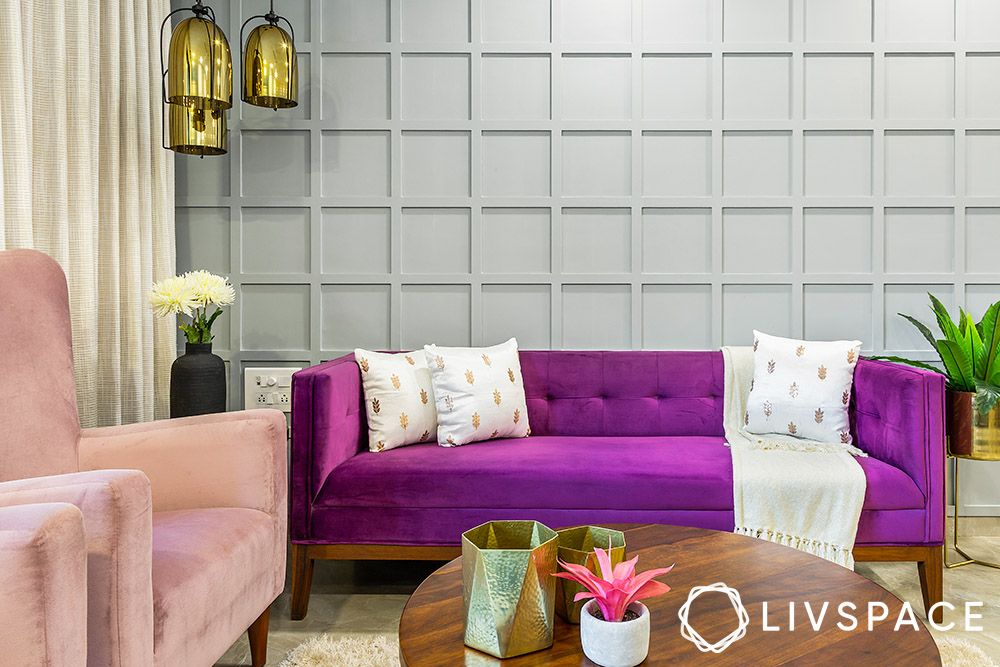 These geometric looking wall panels are also quite traditional. In fact, we see several examples of board and batten wall panelling designs in early-20th-century homes in Europe. The technique essentially binds the boards together next to each other. In turn, the 'batten' hides the ridge joints of the boards. However, the battens are also used for purely decorative purposes sometimes.
This technique is excellent for creating accent walls. Similarly, if you feel your home is missing texture, this is a great way to add some.
5. Raised and Flat Wall Panels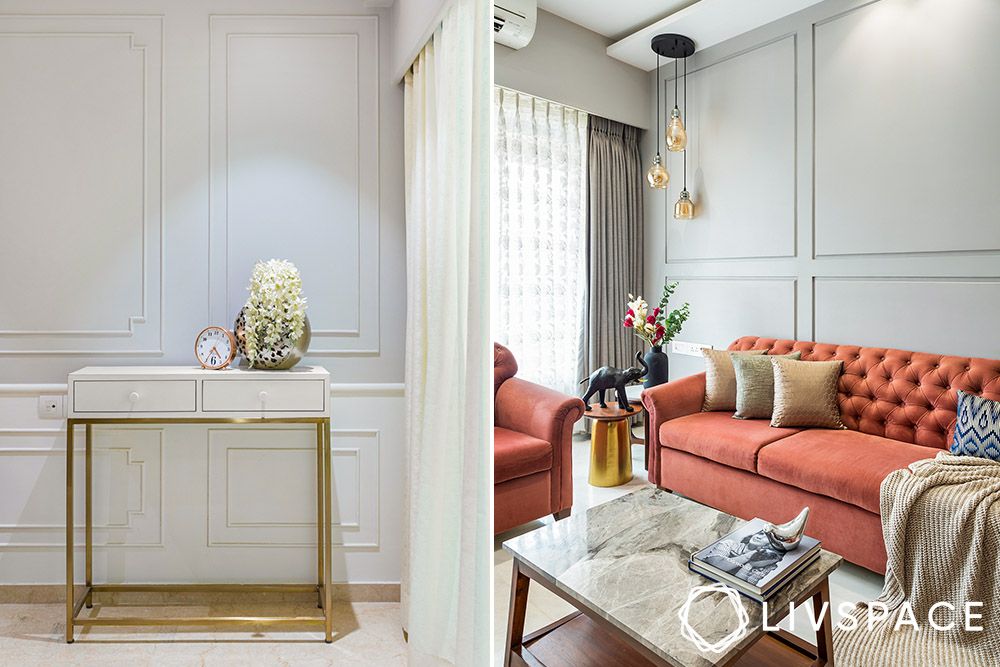 Raised panels are rectangular or square boxes that resemble portrait moulds and are becoming very popular wall panelling ideas for Indian homes. These wall panels, often in solid wood, were typical of huge Victorian mansions with plush interiors. Thus, this technique highlights the height and vastness of a space. So, using them in a compact home might not be the best idea.
Flat wall panels are the contemporary cousins of raised panels. The difference? They have smooth lines which almost merge in the walls. Raised wall panels, on the other hand, are raised a bit above the wall, as their name suggests. In fact, flat wall panelling ideas actually match the aesthetics of contemporary design and are very popular among homeowners.
Also Read: How to Maintain Decorative Panels
6. Wooden Wall Design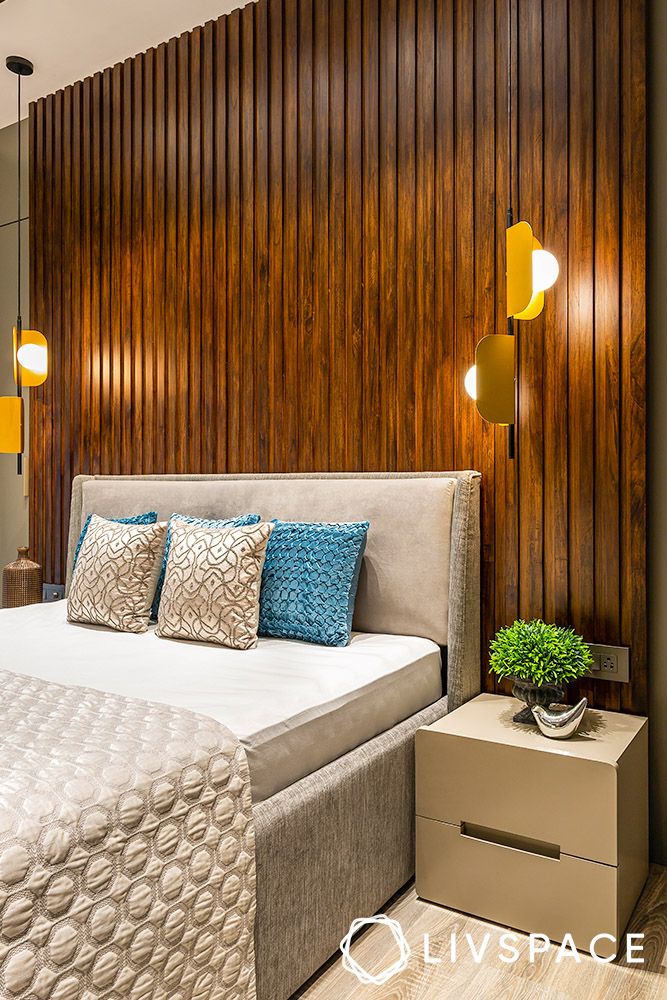 To give your living room more warmth and personality, try one of these creative wooden wall panelling designs. Adding decorative wood wall panels gives the entire room a cosy, warm feel. A wooden wall design not only adds warmth to a space, but also seamlessly blends with a range of design philosophies.
However, keep in mind that some wooden wall panelling designs have dark tones and can darken the room's atmosphere.
7. Fabric Wall Panels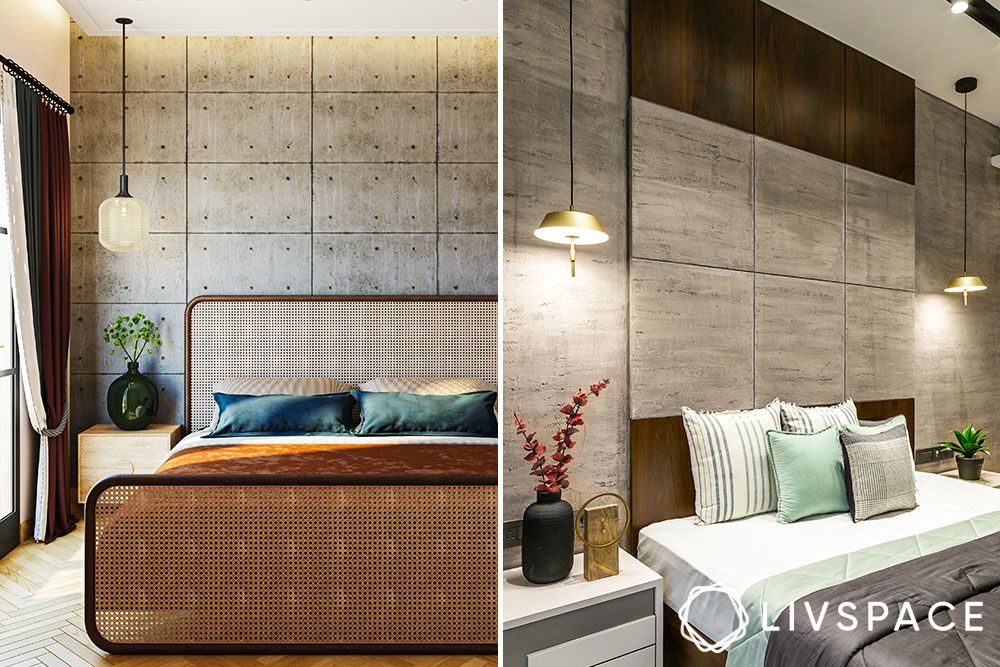 A great way to insulate your room from unwanted sounds is to opt for fabric wall panels. Depending on the thickness of your fabric panels, you can easily cut out noise from surrounding rooms with your bedroom wall design. What's more, this is a rather novel attempt at wall panelling compared to the more tried-and-tested styles.
8. Wall Panels With Metal Grids
If you'd like a slightly more modern take on the board-and-batten style of wall panelling, you're in luck. Particular to industrial-style interiors, metal grids are an interesting take on wall panels. In fact, you don't even need to go the extra mile to install them as they can easily be incorporated into your existing design.
9. Concrete or Stone Wall Panels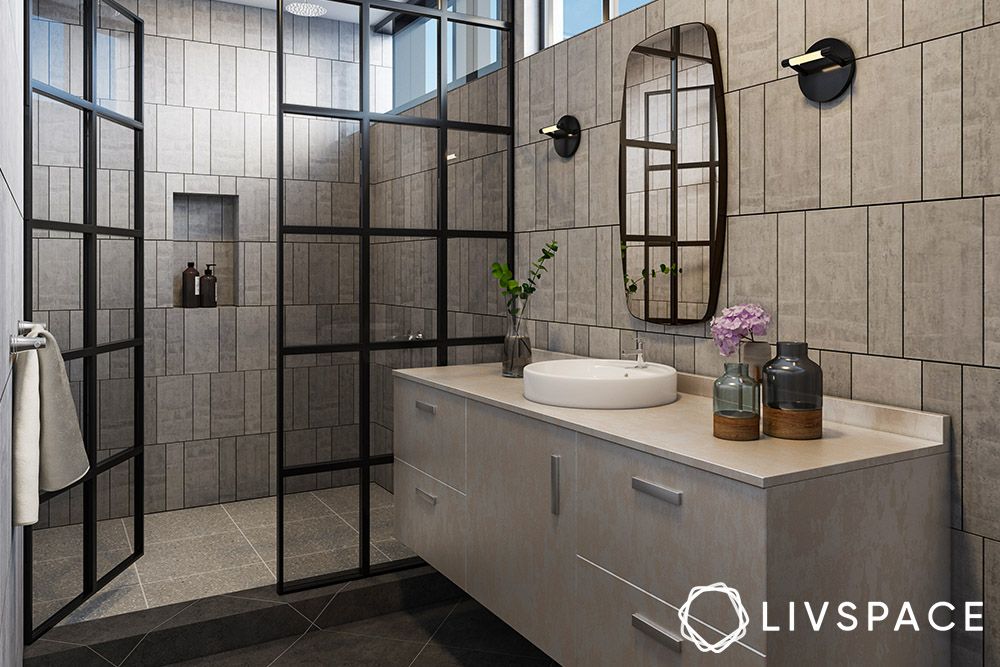 Keeping in line with the theme of industrial design, another style of wall panels you can seek inspiration from is tiling. You can use cement or stone tiles of varying sizes and colours to create a rough yet structured look.
10. Warm-Toned Bricks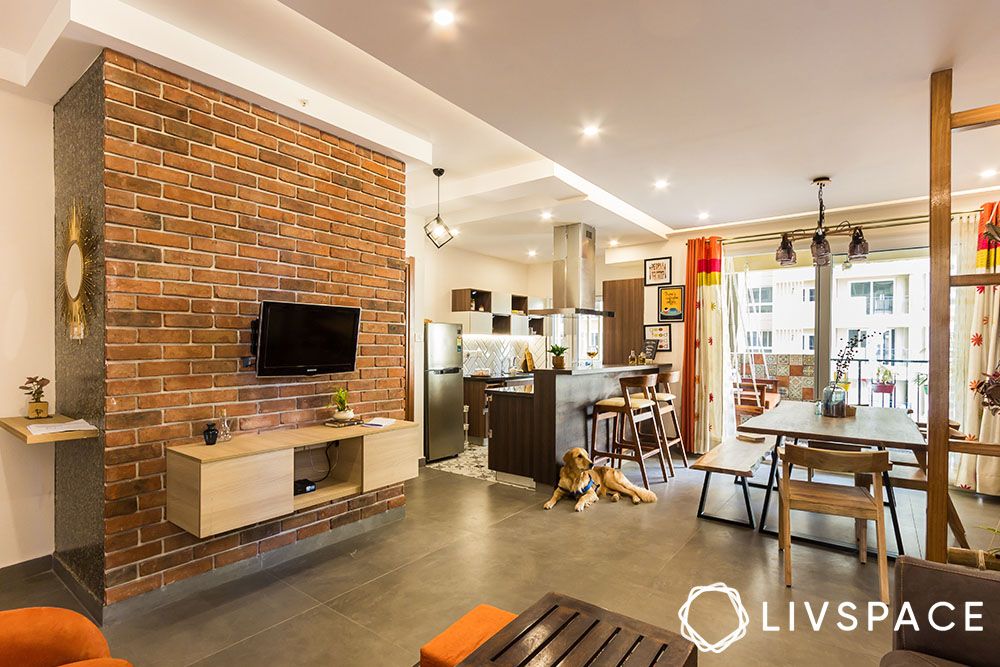 For a warmer, homely look, you can consider using bricks as your wall panels. The best part here is that you can even customise them to suit the rest of your interiors by simply painting over them. If the rest of your home uses warm-toned colours, consider going for a nice red-brick statement wall.
11. Mirror Wall Panels
Have a compact home and don't know how to select the right wall panels to complement it? Not to worry; simply opt for mirrors. They can be a great solution for small homes. Go for mirror wall panels to add depth and dimension to your space, further elongating the area. This is a great space-saving technique to use in areas that feel claustrophobic.
12. Geometric Trims
Bring in an abstract edge with some geometric wall panels. Moreover, if you're a fan of textures, this style of wall panelling will surely do you justice. Either go for abstract wall trims or something more geometric depending on the size of your space. If you have a compact room, try to avoid crowded patterns that can make your space appear cramped.
Also Read: Wall Makeover — Creative Gallery Wall Ideas
#5: How to Maintain Decorative Panels?
Check what material your wall panels are made of before you get into caring for it, as each material has its own care instructions.
Vacuum or lightly dust your wall panels on a regular basis, to avoid the build up of dust.
Avoid exposure to sunlight as it can discolour or lighten your decorative wall panels.
Some wall panels are not water-resistant and can get damaged on exposure. If your wall panelling is made from a material that is not waterproof, try to keep it away from moist or wet areas.
How Can Livspace Help You?
We hope this list helped you understand the different types of wall panelling you can opt for. If you want beautiful interiors for your home, then look no further. Book an online consultation with Livspace today.
Have some thoughts or suggestions you'd like to share with us? We're all ears! Drop us a line at editor@livspace.com.