2020 was both a difficult and unique year for home interiors. On one hand, we spent so much time indoors, and on the other, our homes had to address so many new needs. So, it was no surprise that we welcomed 2021 with a host of new interior design trends; you can read them here. As the year progresses, we need an urgent need to add touches of liveliness to homes with colour and contrast. Decorating wall ideas are particularly relevant to address this need. And the home interiors trend we are discussing today is all about walls.
Without peaking your interest any further, let's get straight to the trend, which is colour bold and bright colour blocked walls!.
What is colour blocking?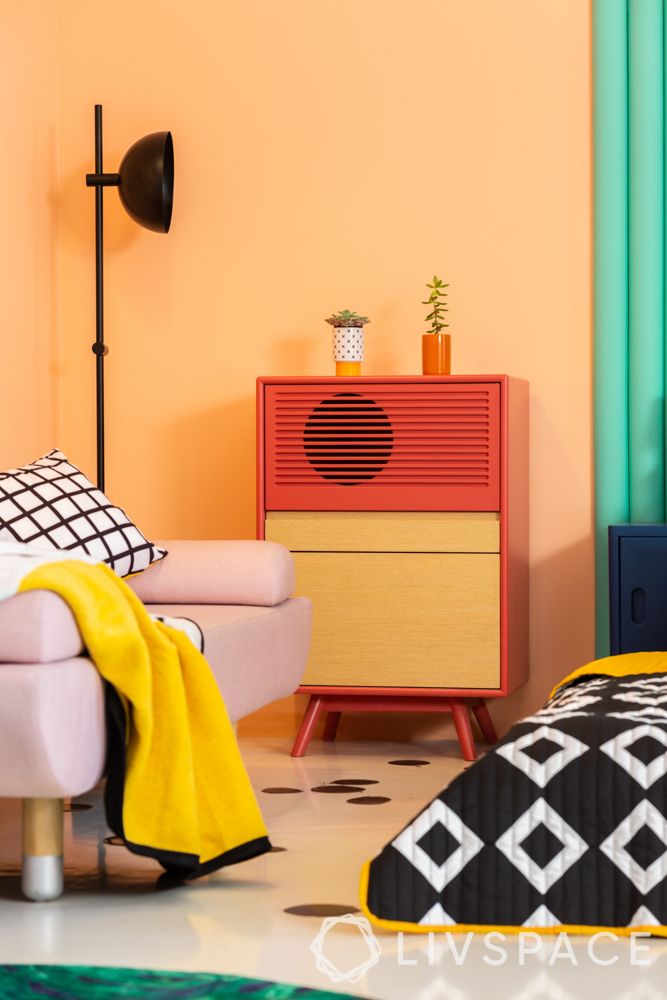 The Origin of Colour Blocking: In Art and Fashion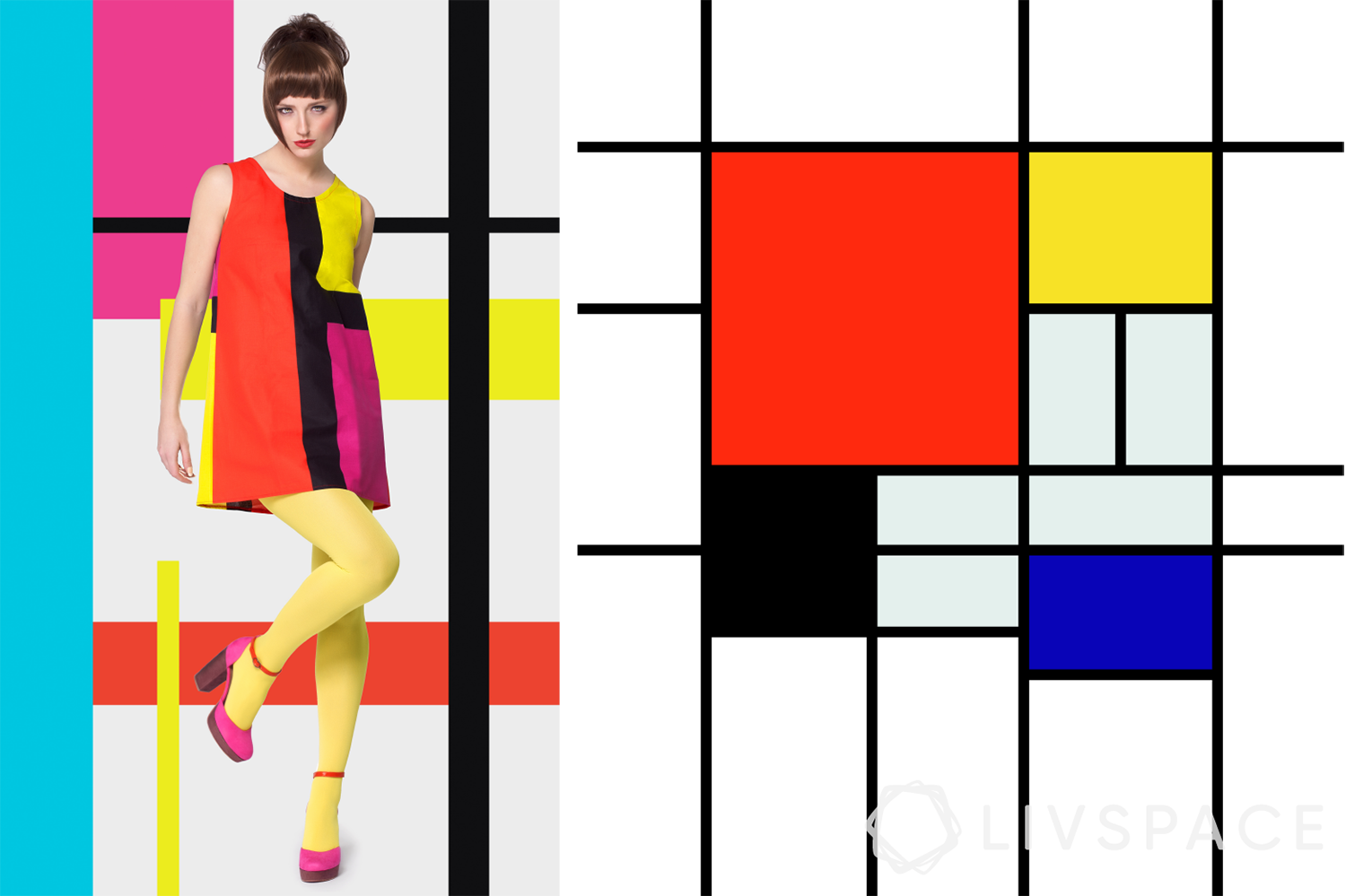 The technique by itself is not new or restricted to decorating wall ideas. In fact, we can trace its origins back to Dutch painter Piet Mondrain's work. What stood out in his paintings is a graphic use of contrasting colours that we now identify as colour blocking. In the 1960s, this style found its way into fashion too. Who hasn't seen the iconic colour blocked dress designed by Saint Laurent! That dress (very similar to the one you see in the picture here) went on to define 'mod' fashion in the years to come.
The Trend: Colour Blocking Walls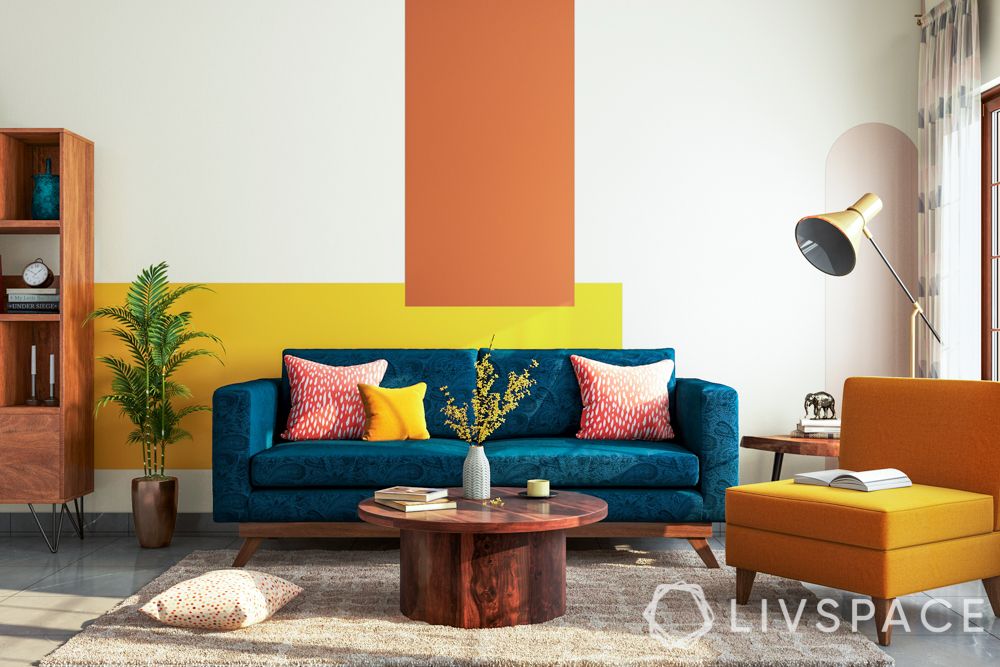 This trend basically puts colour blocking in the context of decorating wall ideas for contemporary homes. The contrast of bright solid colours breathes life into any space instantly. And there is no rule against decorating a room around a colour blocked wall. You could go for neutrals or whites to let the wall stand out or choose to have furniture in the same colours as used on the wall for continuity.

Here's some inspiration for simple colour blocking you can try today!
While colour blocking gives us visually interesting walls, it is incorrect to assume that its only purpose is aesthetic. The following are some of the ways in which colour blocking can be useful for your home.
#1: You can use it to segregate space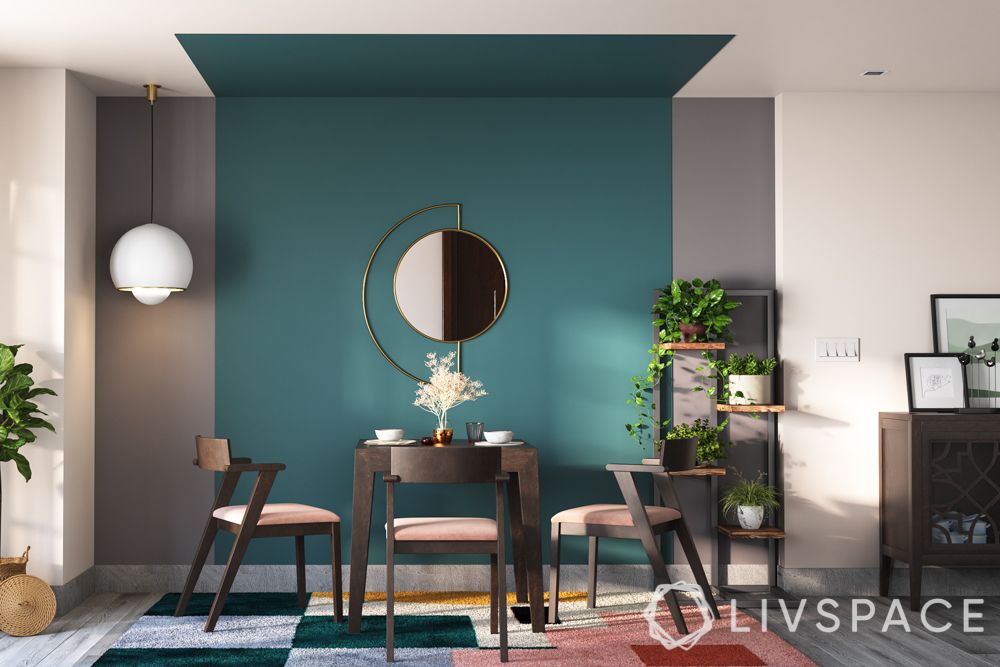 If you have a dining area within your living room, you can use colour block decorating wall ideas like this to segregate the space.
#2: Providing faux architectural breaks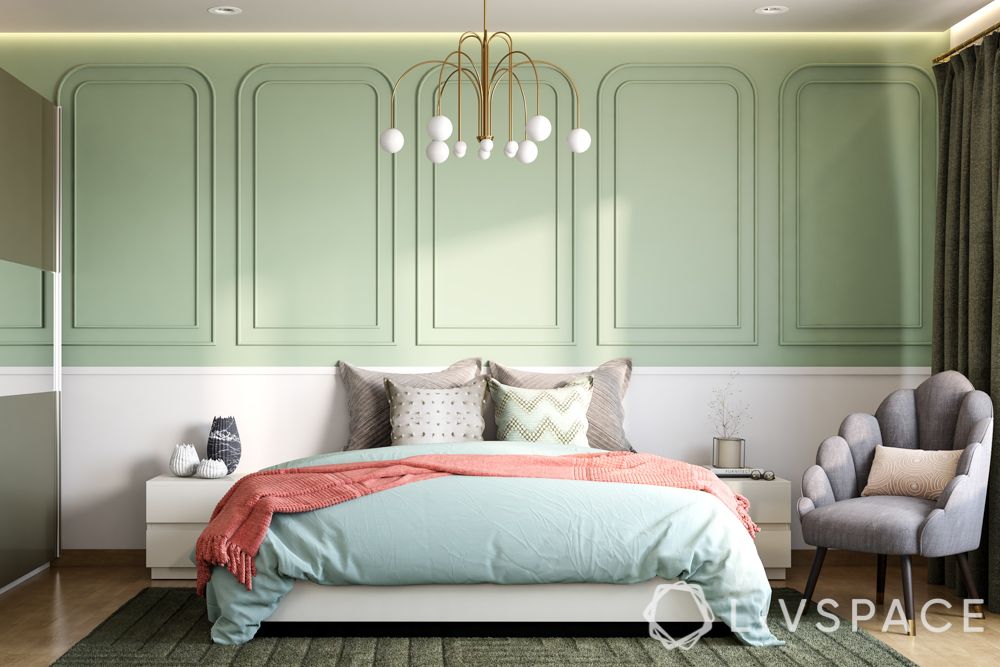 Originally, architectural breaks were intended to provide relief from monotony. However, elaborate architectural breaks are not feasible to incorporate in compact apartments. Instead, you can use colour blocking to create faux breaks like these arches.
#3: Creating continuity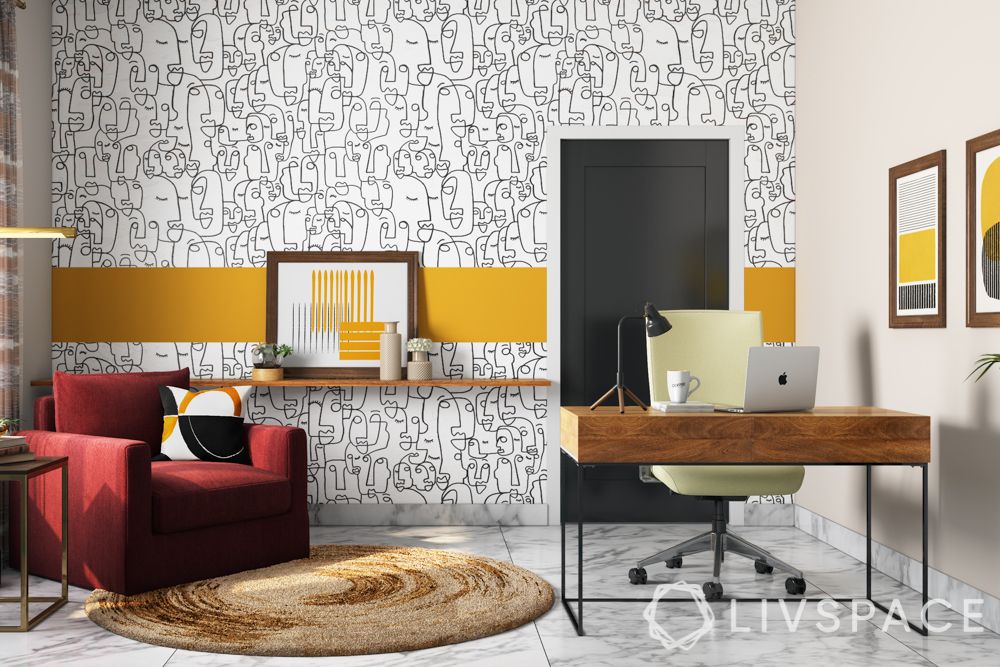 If a space looks well-designed and you can't put your finger on why it is so, then it is probably design continuity. Colour blocking too looks better when used with continuity. For example, the yellow pop in the painting here echoes the yellow band on the wall.
#4: Making a statement with walls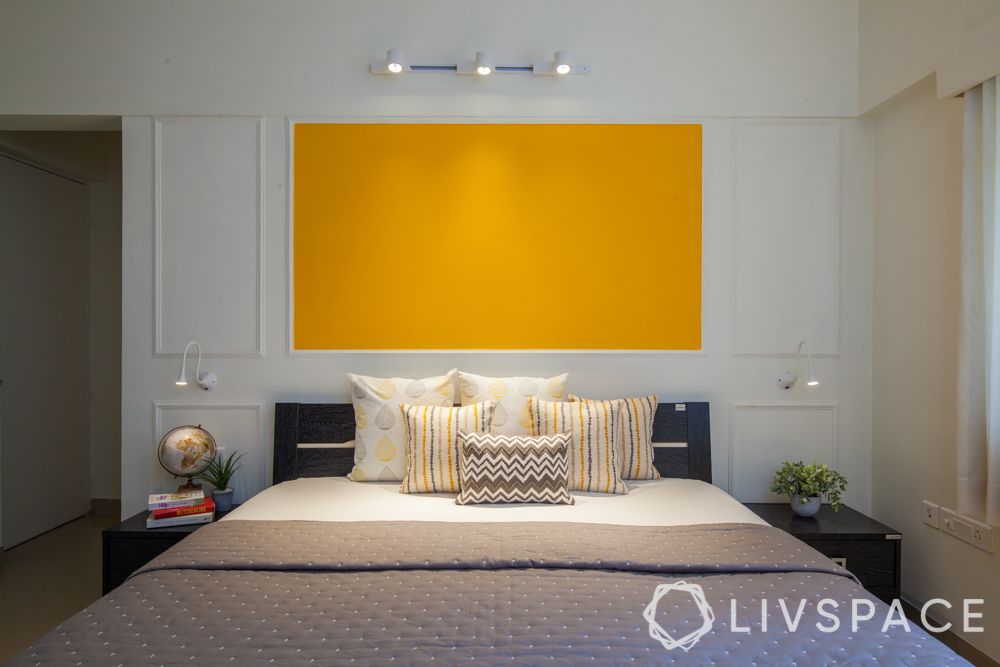 That block of vibrant yellow can be the perfect highlighting backdrop for an exquisite painting or a framed photograph.
#5: Stretching out space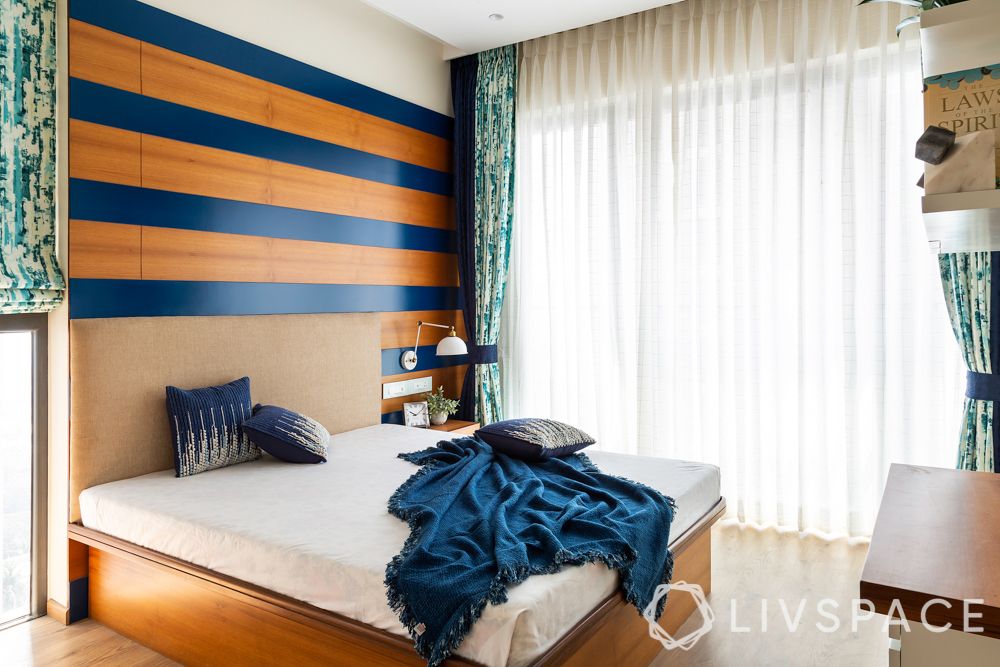 Linear colour blocking like this can help you make your walls look wider. Here, the paint is interspersed with veneer panelling to create a textured accent wall.
#6: When your wall is a canvas!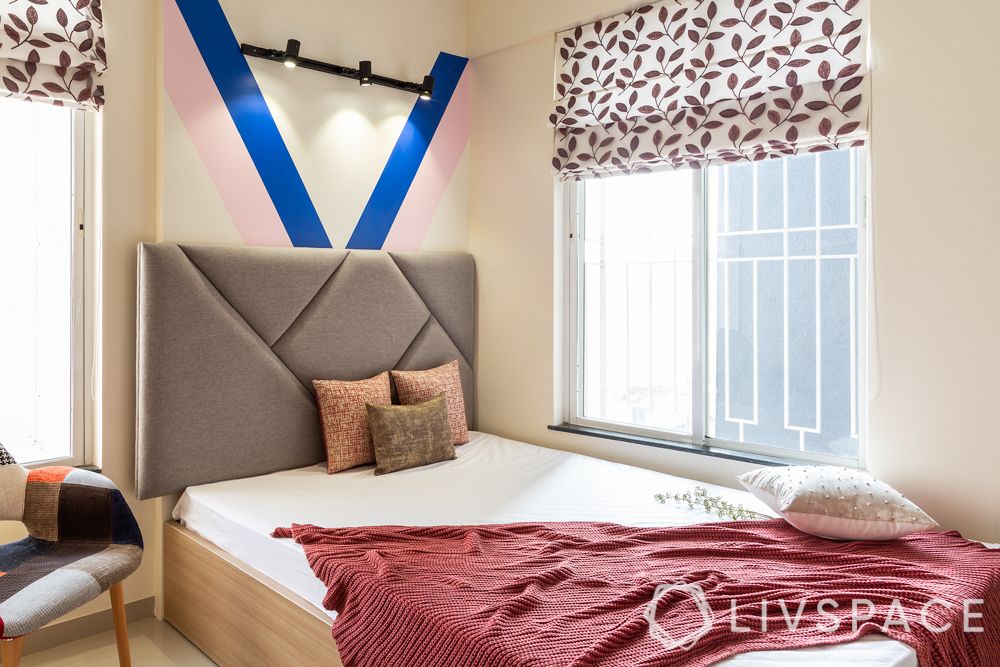 If you like experimenting with a bucket of paint, you don't have to be bound by shapes or geometric conventions to colour block your walls!
If you found these decorating wall ideas useful, also explore trending colour combinations for kitchens.
Send in your comments and suggestions.