Unlike most other years, we were all too happy to bid adieu to 2020. The lockdown has ended, the dust has settled and the world is now rife with conspiracy theories each more fantastic than the other. In the midst of all this noise and chaos, your home is the one place of tranquillity that you can hold on to. So, this is a good time to do your home interiors if you were holding back last year. Take a look at our list of interior design trends 2021 to see what you can adopt to spruce up your home!
In  2021, interior design trends will take on a whole new dimension because each of these has come out of a genuine need. These trends indicate how our living spaces are coping too as we learn to live in a pandemic situation. 
Interior Design Trends 2021 #1: Pantone colours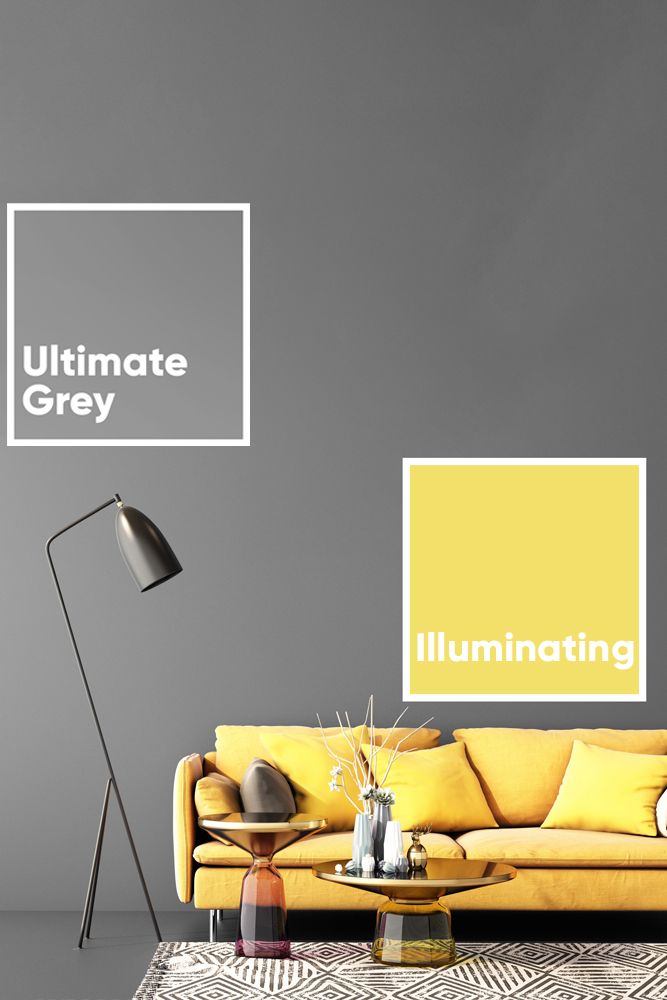 What is the trend?
For the first time in 22 years, Pantone has named not one but two colours for a year. For the uninitiated, Pantone releases a colour every year that is supposed to dominate fields like fashion and home interiors. Last year for instance, the colour was classic blue. For 2021, it is a combination of Ultimate Gray, a deep and brooding grey that stands for endurance and maturity alongside Illuminating, which is a sunny yellow hue that stands for hope. The two colours are supposed to form a complementary pair.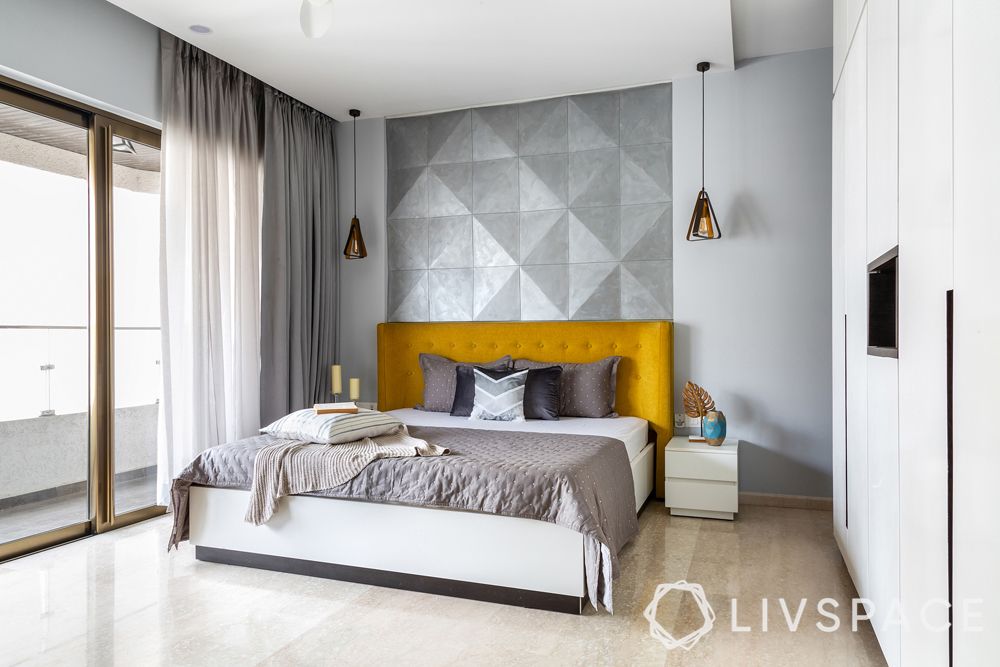 How to use it?
Grey gradients or even geiges (beige and grey) make great backdrops for pop colours like yellow. So, consider having a bright yellow headboard against a grey wall. A yellow couch can be the pop element in an otherwise monotonous living room. You can also use yellow for soft furnishings while doing up the rest of the interiors in grey. 
Interior Design Trends 2021 #2: Rounded Furniture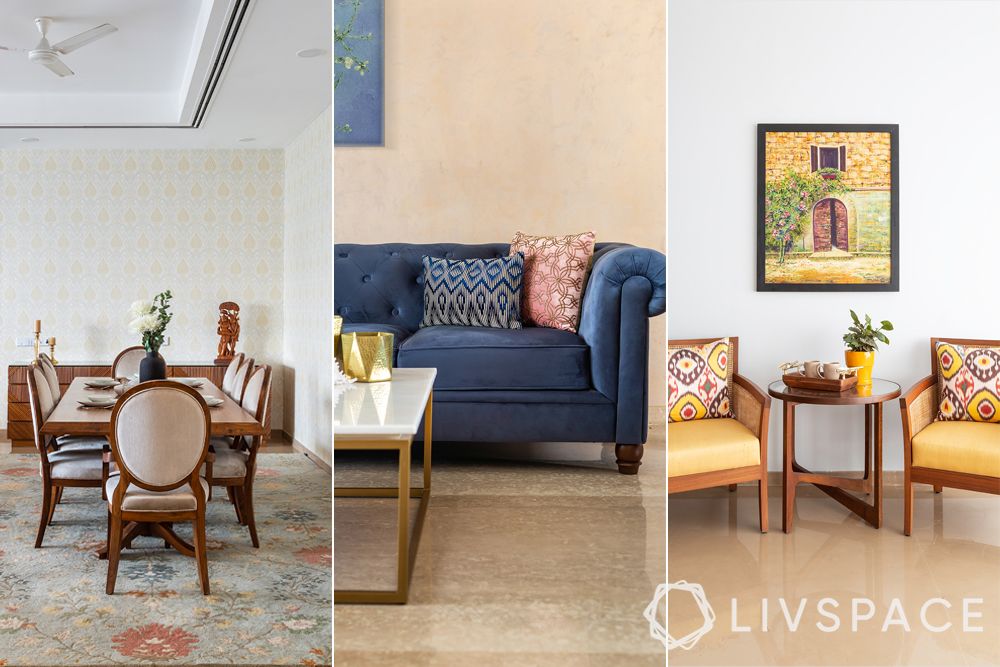 What is the trend?
While the last decade was all about furniture that adheres to clean straight lines, curves are definitely making a comeback! 2021 will see the return of furniture with rounded silhouettes and shapely legs. 
How to use it?
Pick chairs with rounded backs and consoles with shapely curved legs. Your couches should now have rounded arms and round coffee tables will soon become a rage. Consider throwing in a circular rug into the mix to complement the curves of your furniture!
Interior Design Trends 2021 #3: Light coloured wood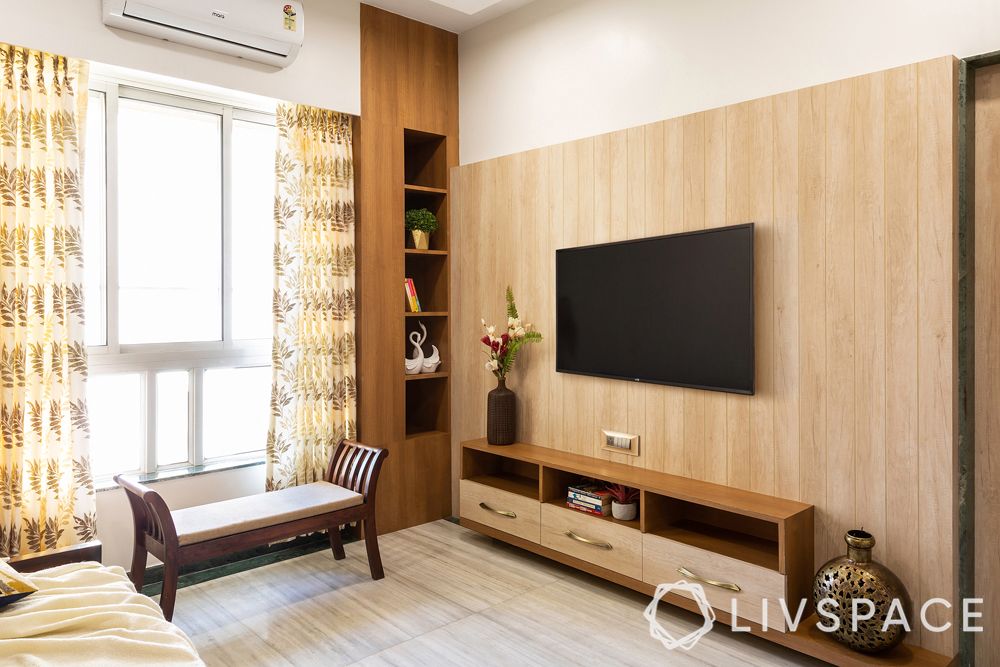 What is the trend?
Each type of wood has a  different base shade. For example, teak and mahogany are typically dark woods while maple and rubberwood are lighter in colour. It might be prudent to remember that light-coloured wood is a distinct feature of Scandinavian design. This year will belong to light-coloured wood and by extension, to lighter gradients of wood-coloured laminates and finishes. 
How to use it?
Wooden tones are supposed to bring warmth, and in some cases, texture, to a space. But light-coloured wood helps open up spaces. Hence, you can now use wooden finishes in compact homes too. Light-coloured wooden flooring will definitely be in this season. 

Interior Design Trends 2021 #4: Materials like rattan cane and terrazzo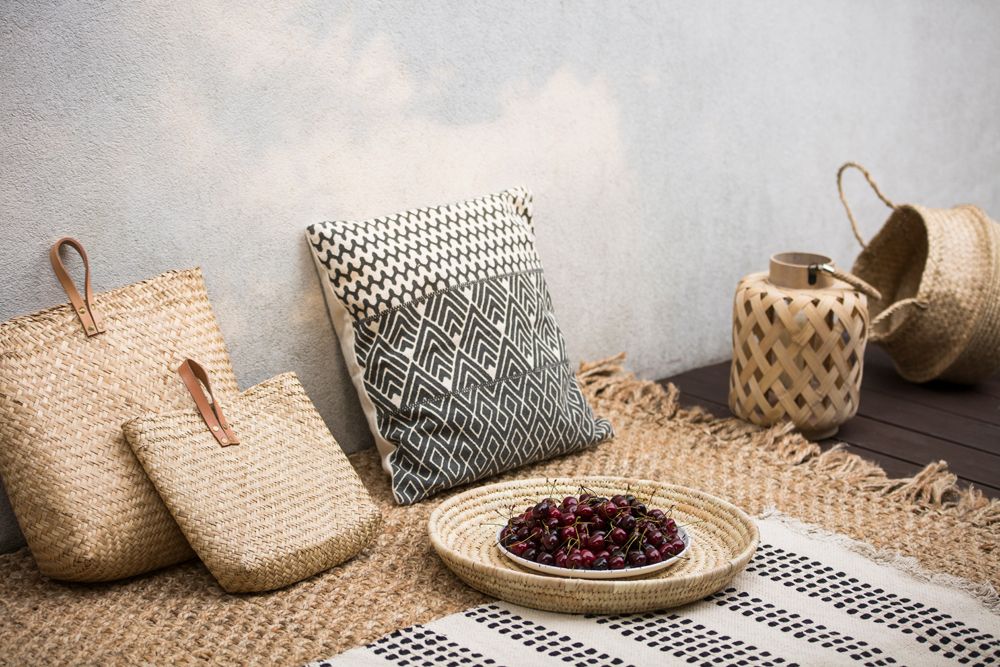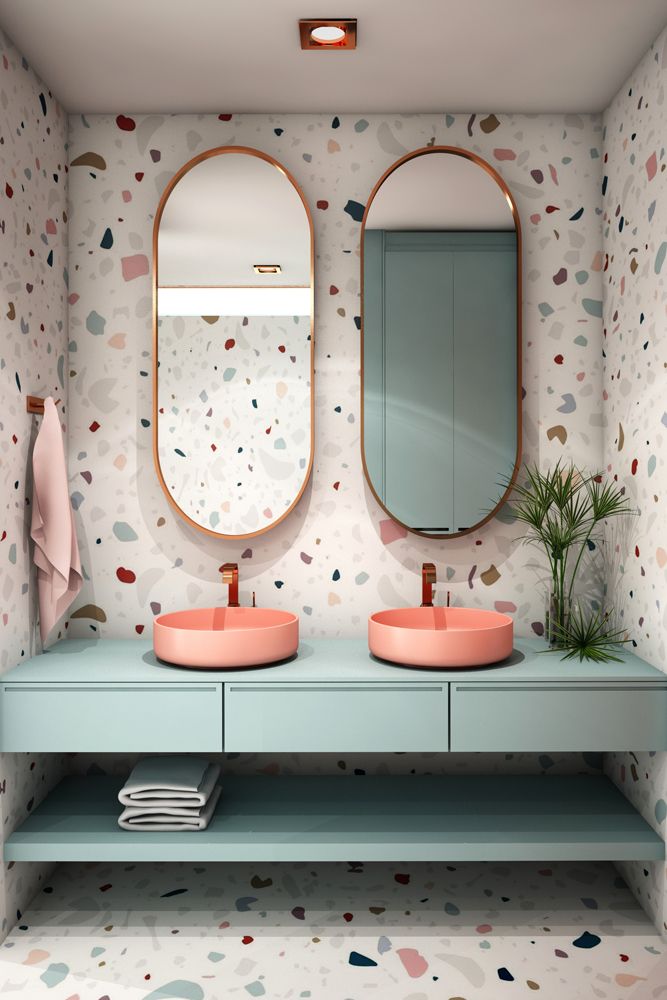 What is the trend?
If we had to pick a texture for the year it would be woven rattan and if we had to pick a pattern, it would be speckled terrazzo. The two materials will be immensely popular and can be used throughout your home interiors.
How to use it?
Cane furniture, rattan mattresses, woven tapestries made of marcombe, baskets and planters (made of rattan or cane) are the best way to add some texture to your home. The good news is that they go very well with light-coloured wood (also in vogue) and the Pantone colour combination of the year. 
Terrazzo can be used primarily for flooring or wall cladding. However, the pattern in itself will be popular so you can use artefacts that have it or even speckled upholstery or soft furnishings. 
Interior Design Trends 2021 #5: The grandmillenial style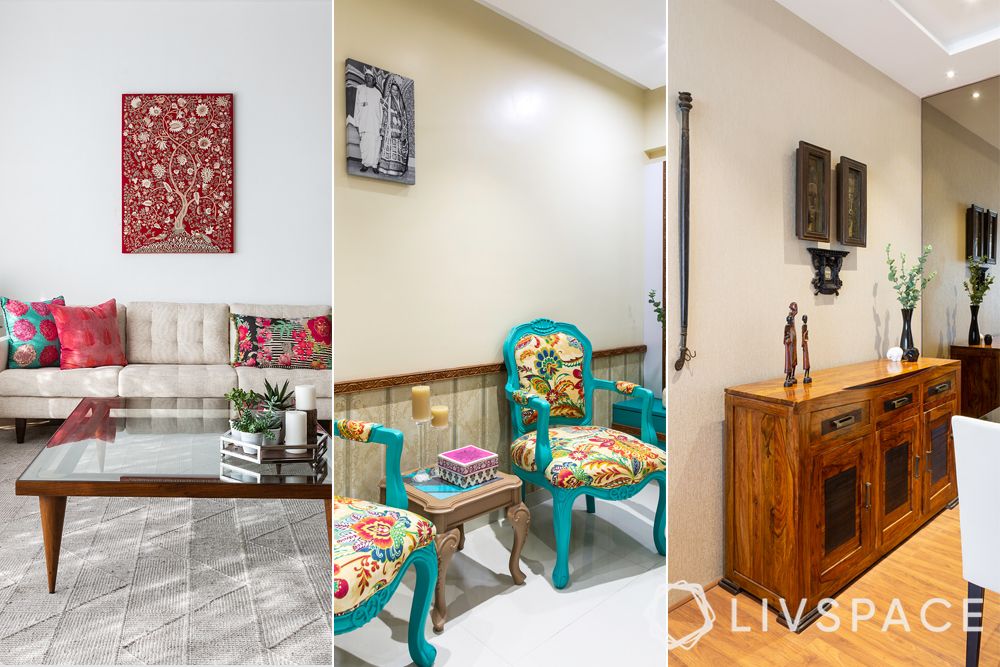 What is the trend?
More importantly, who is a grand millennial? To put it quite simply, a grandmillennial is a millennial who is too bored with the design monotony (both at home and in fashion) that we see on our Instagram feeds. They are a new breed of traditionalists among the millennial age group who like to 'collect' things from the past and 'layer' their home with these collections to express themselves. Thus, a grandmillennial home would include many seemingly-archaic elements that are part of their personal 'collection'. 
How to use it?
You can expect to find a host of vintage pieces in a grandmillenial's home. It could be an outdated armchair or a skirted dressing table. It could be an exhaustive collection of blue and white China or a bunch of crocheted pillow covers. This menagerie of relevant personal influences from the past makes the home interiors stand out. So, there is no right, only a personal way, to do this. 
Interior Design Trends 2021 #6: Sustainable and eco-friendly decor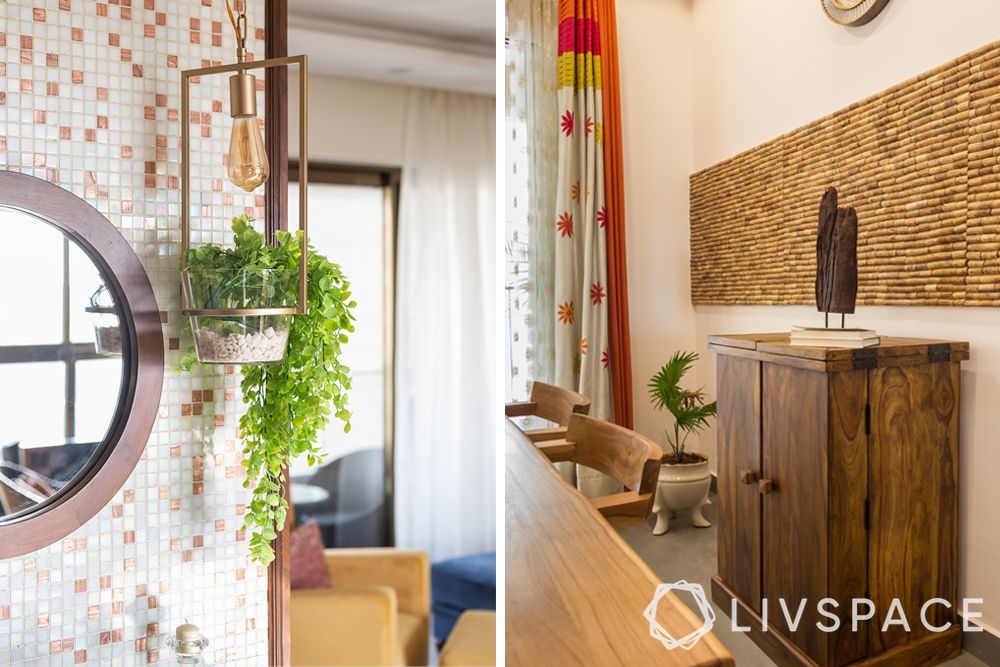 What is the trend?
Staying indoors for the better part of 2020 has had a profound impact on our perceptions. One of the more desirable perceptions has been about nature and how we must start preserving it at least now. In home interiors, this manifests itself in sustainable and eco-friendly design. The more natural the materials you use to decorate your home, the more sustainable it is. Use as little plastic as possible and stick with materials that have a lower carbon footprint.
How to use it?
Houseplants are our best friends in this 'new normal' and we must use them a lot more to decorate our homes. Moreover, use natural and biodegradable materials like wood, hemp, cane, rattan etc. for furnishing your home instead of synthetic items. Also, think local and use items that can be locally sourced like tribal art or hire a local artist who can paint your walls for you. 
Interior Design Trends 2021 #7: Retro elements from the 80s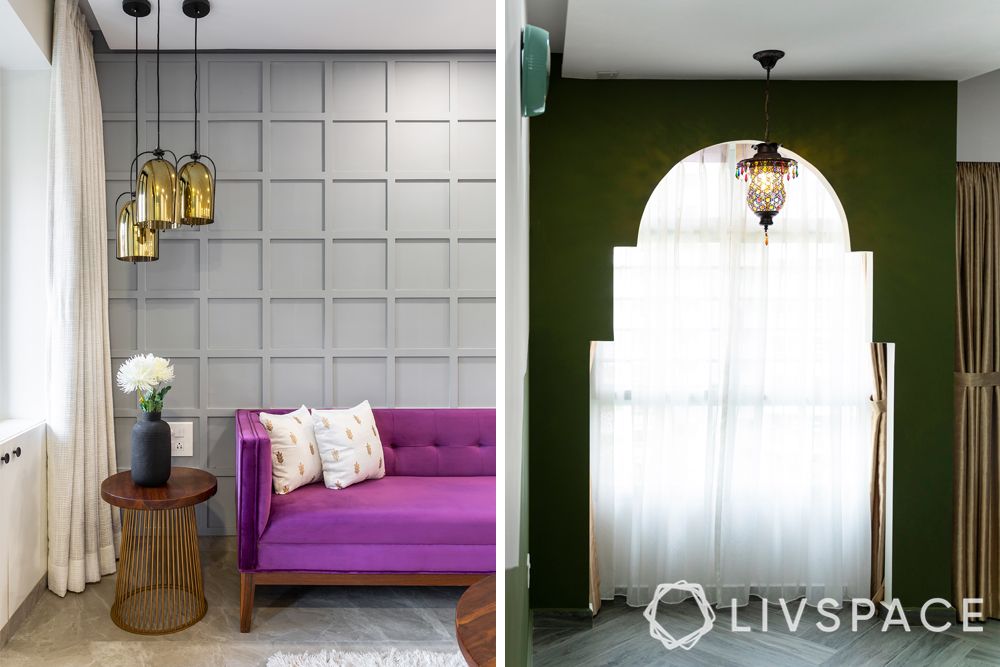 What is the trend?
There is nothing quite like the racy eighties. All that bling, glitz and glamour is now back! Whether it is disco lights or architectural breaks like arches, 80s decor elements are making a comeback starting 2021. 
How to use it?
Pick one bingy item for your space so that it might add a touch of glamour to your home. Metallic lights are particularly popular in this regard. Consider creating faux arches with wallpaper or revamping a window to look like one. 
If you enjoyed reading about the trends that will define homes in 2021, then you might also like our list of kitchen colour combinations that you must stay abreast of this year. 
Send in your comments and suggestions.