Blank walls are the thing of the past! Trendy walls with fancy colours, wall treatments and quirky prints are the talk of the town. So are you up-to-date with the trending colours, fixtures or treatment? Take a look at our ultimate list on wall painting designs.
Paint Colours
Pastels – lavender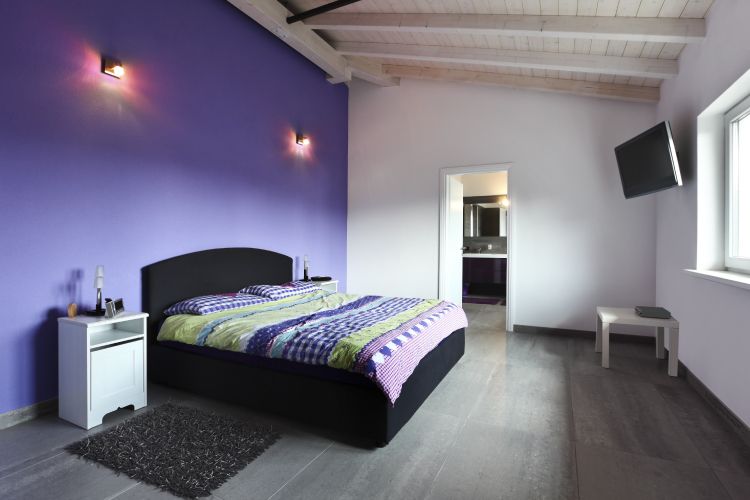 No matter how much we love bold and bright colours, there is something about pastel shades that are so evergreen. Choose a subtle colour like lavender for your walls and make your room feel more relaxed and welcoming. Match the soft furnishings with this subtle shade and see the difference.
Olive green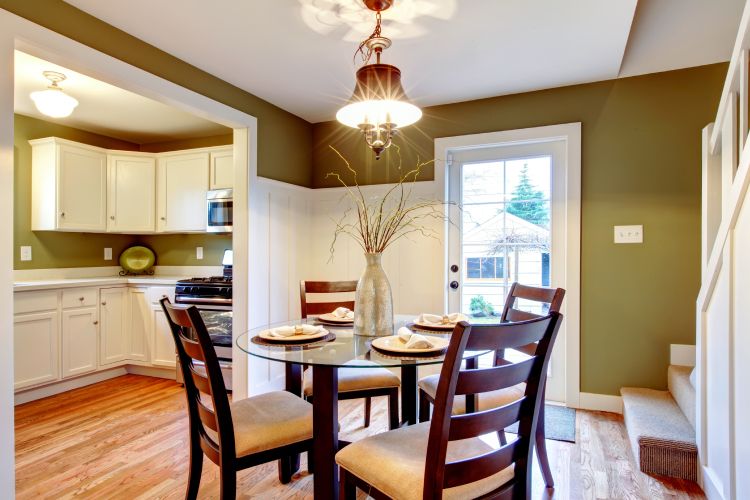 Not only is this colour making rounds on the runway, but it is also a great choice for your interiors. Paint one or two walls in tasteful olive green and keep the rest of the look minimal to create an impact. This colour matches very well with both, warm woods and classic whites.
Patterns
Geometric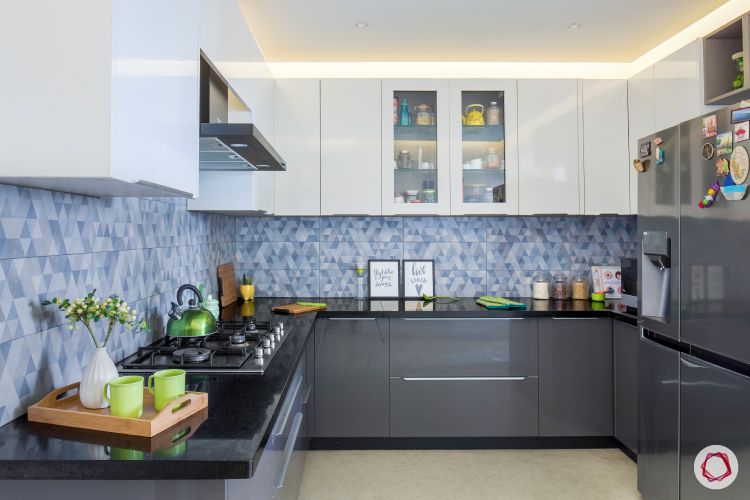 Geometric is an evergreen trend and it is no surprise that it made it to this list as well. From wallpapers to catchy textured walls you have innumerable options and designs to go for. You can also use it in the kitchen as a backsplash to adorn the wall!
Stencil
Stencils have been in the industry for quite some time now but they are the rage right now. Go for motifs or even try graphics like these to give your home that unique look.
Treatments
Wall Trims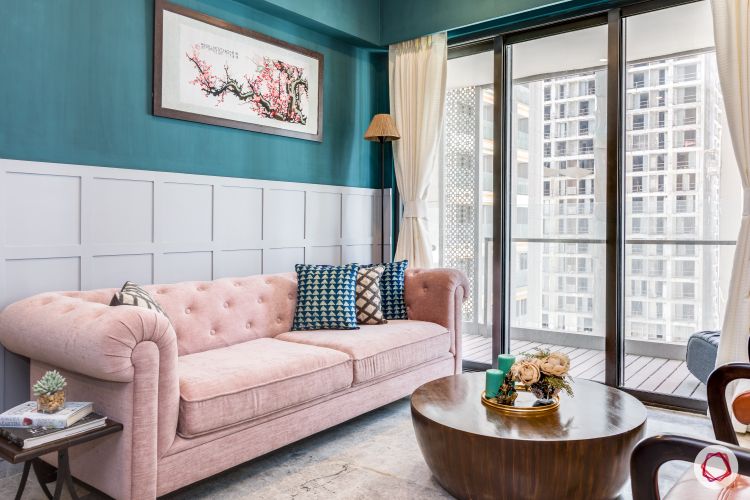 Fancy trims are definitely in vogue and can amp up the ambience of your home drastically. Pick a design, try contrast and different styles to find a perfect match to suit your aesthetics.
Exposed brick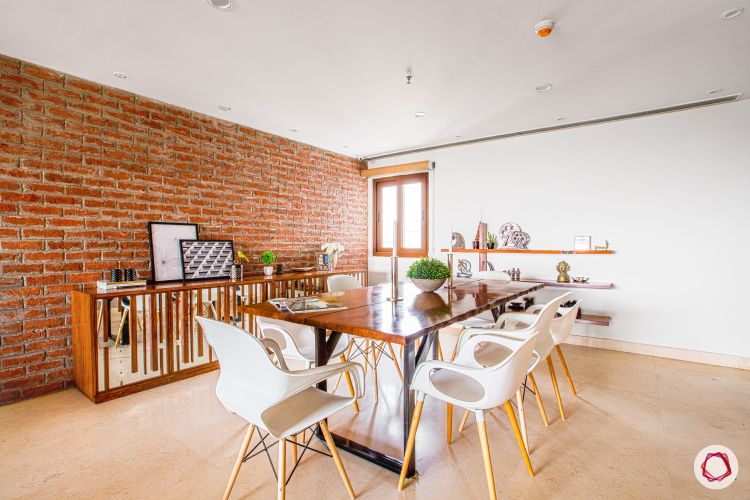 Time to give your home a rustic touch with an exposed brick wall. If messy natural finishes are not your style go for a realistic wall tile or wallpaper to match the effect.
Textured Paint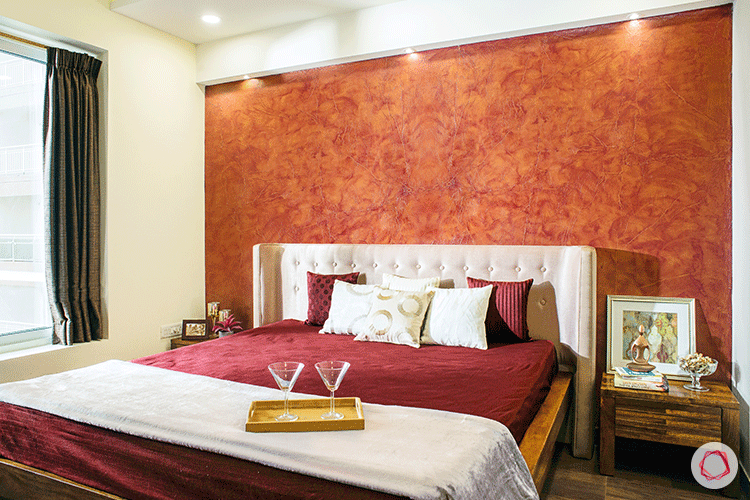 Get more oomph factor with textured walls! You can match it with the upholstery or contrast it to get a beautiful room. Texture paint doesn't require much effort to maintain as well.
3D wall designs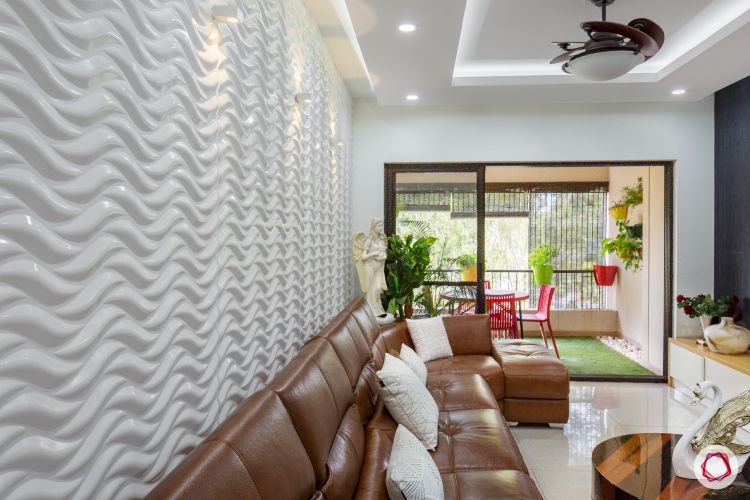 You need to try out this new trend! 3D boards with realistic patterns that are visually appealing are in demand this season.
Wallpaper
Indian prints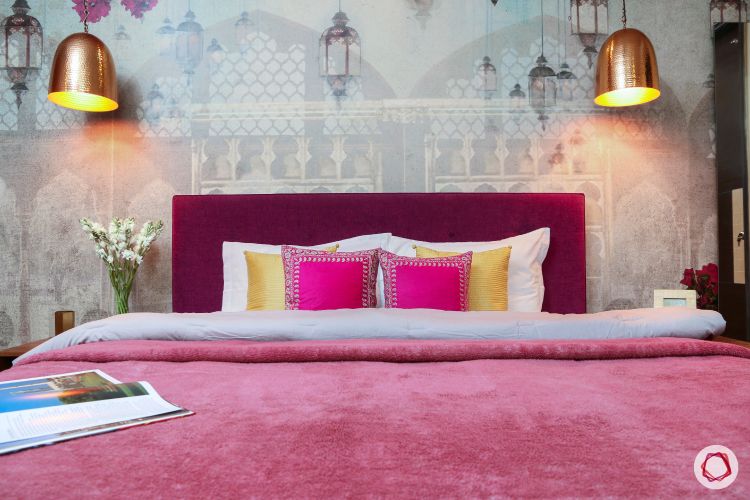 If wallpaper is your cup of tea, then move away from the conventional patterns and go Indian. This wallpaper inspired from Krsna Mehta collection is eye-catchy and elegant. You can also choose Indian motifs to give it a traditional touch.
Tiles for kitchen & bathroom
Kitchen backsplashes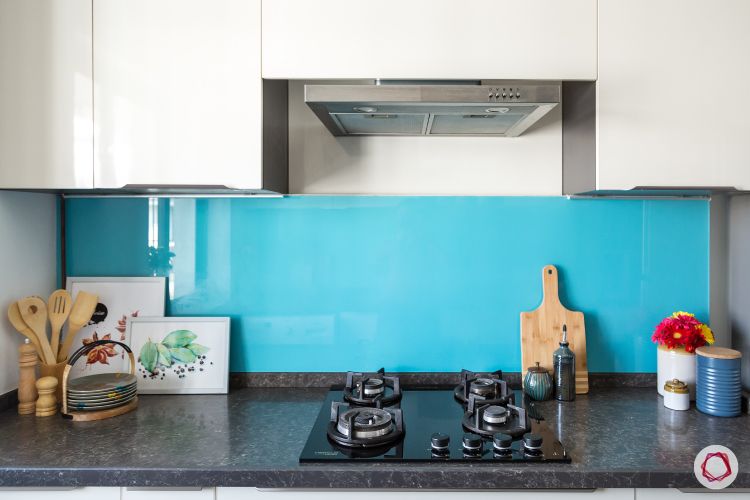 Glass backsplash whether back-painted or clear is making its rounds in the market. It is a great way to add colour to your kitchen while keeping it clean and appear fancy.
Bathroom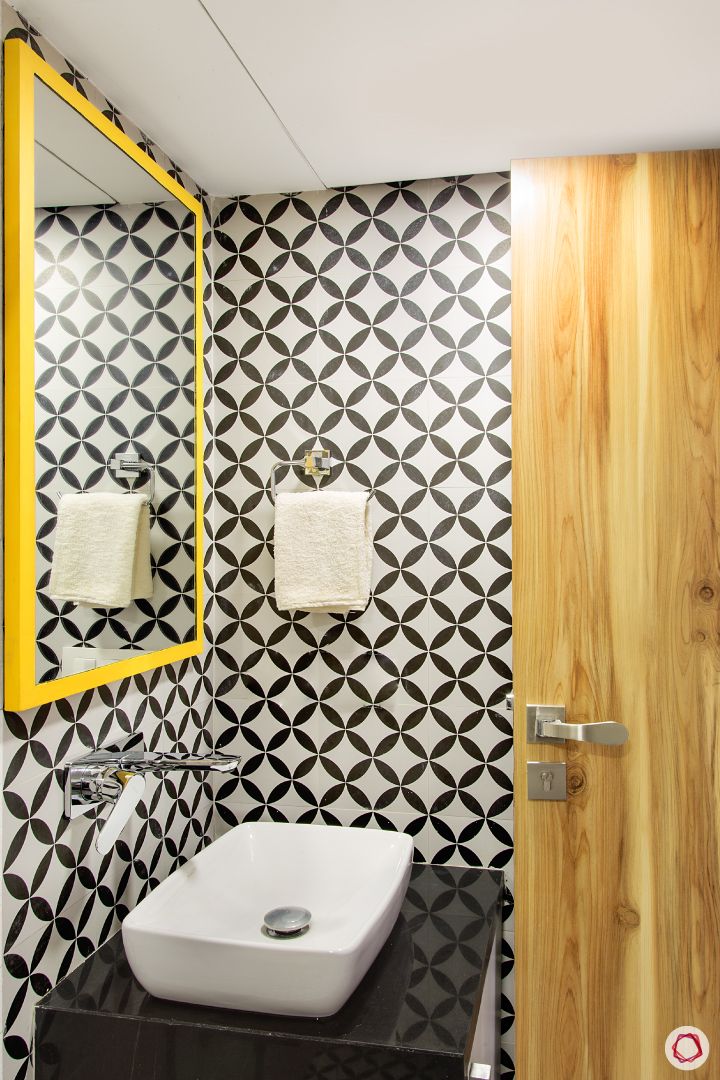 If you're looking to do something for your bathroom walls, this bathroom can inspire your next makeover. Not just the pattern, this tile fixture is unique as it doesn't have grout lines that usually appear in other fixtures.
Does your home make it on this list? If not, don't worry! It is time for a makeover with Livspace. Check accent wall ideas for more design inspiration.
Check out wall paint designs: