When doing up home interiors, homeowners typically fret over the color of the walls. Should it be cream? Or beige? Or should it be a bold turquoise or a bright and sunny ochre? No one pays attention to the type of paint being used. But interior designers swear by it. The types of paint, whether emulsion or oil-based, is as crucial as the tone, shade and color.
Yes, we know technicalities can be confusing.
What's the difference between types of paint, you wonder? Go here for an easy-to-follow guide on the basics of paint. But for a guide on what paint should you use in your bathroom vis-a-vis your bedroom, scroll below to learn from the experts.
Pro tip: Before we dive into the nitty-gritties, remember to always begin with a primer or a base coat when painting any surface.
#1: Doors and windows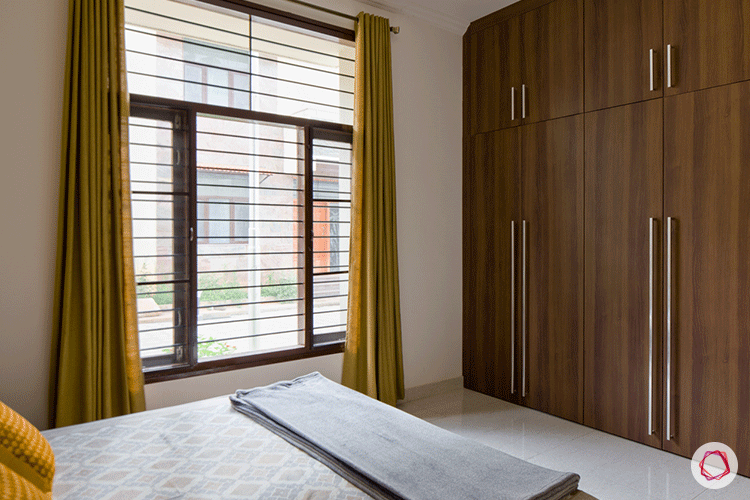 When painting wood, opt for PU (polyurethane) paint as this paint is best suited for materials with high wear and tear. You can also opt for Duco paint as it's waterproof. Both these paints give a semi glossy shine and enhance the shelf life of your doors, windows, trims, window frames and sills.
Pro tip: For window grills use metal paints. PU and Duco can also be used to paint furniture.
#2: Ceilings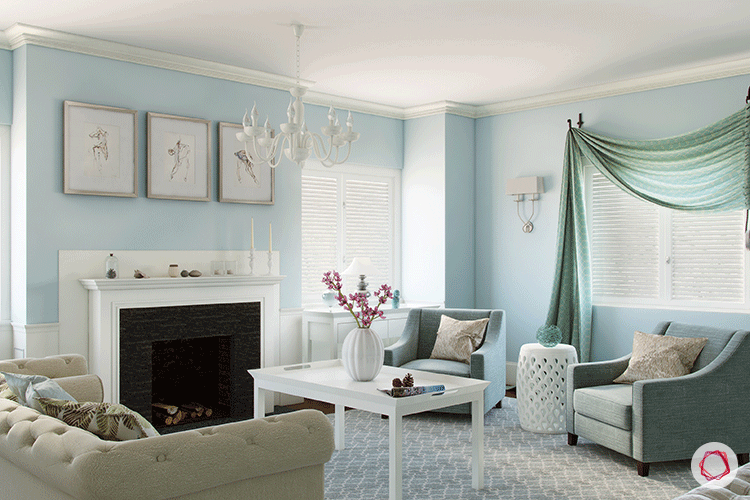 Your primary goal in your home is to keep the attention on your walls and furniture with exceptions to decorative false ceiling. Using plastic emulsion paints in a smooth acrylic, matte finish prevents light from reflecting off the ceiling and drawing the eyes up.
#3: Interior walls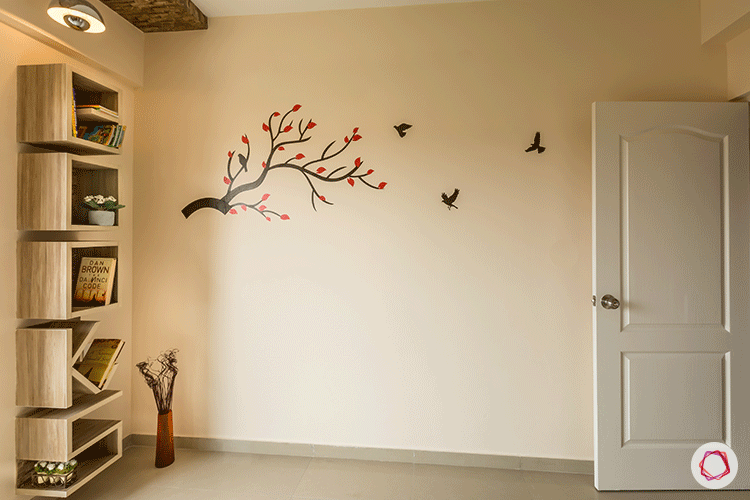 You can either opt for an emulsion or enamel-based paints while painting most walls of your home. The thumb rule is the shinier the finish of the paint, the more durable it is. Enamel paints though durable, are also expensive.
Pro tip: For those allergic to paint smell, use only water-based paints. They emit less odour, dry faster and are non-toxic.

#4: Types of paint for different rooms:
Having said that emulsion and enamel based paints are best used for most walls indoors, you may want to choose from varying finishes to suit the needs of the occupants of every room.
Kitchens and bathrooms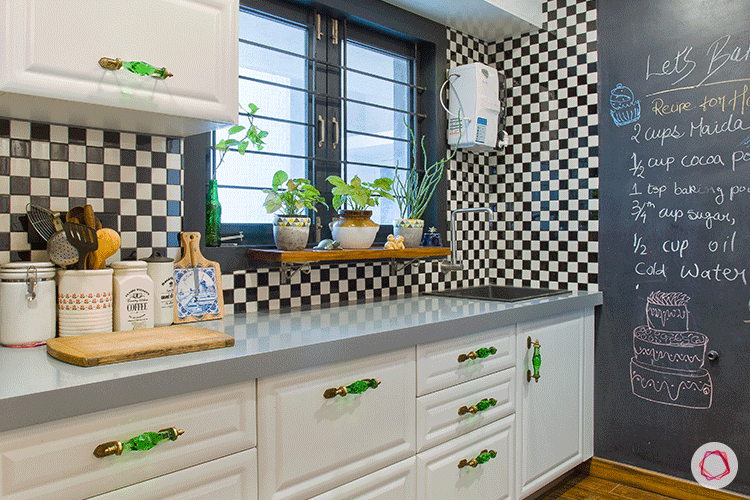 Kitchen and bathrooms are usually damp and prone to forming moulds. When painting these walls, mould inhibitors should be added to the paints. Alternatively, choosing a water-resistant paint also works.
Pro tip: Use chalkboard paint in a section of your kitchen to write down recipes and make to-do lists or grocery lists. This is also a fun option in the kid's bedroom.
Living and dining rooms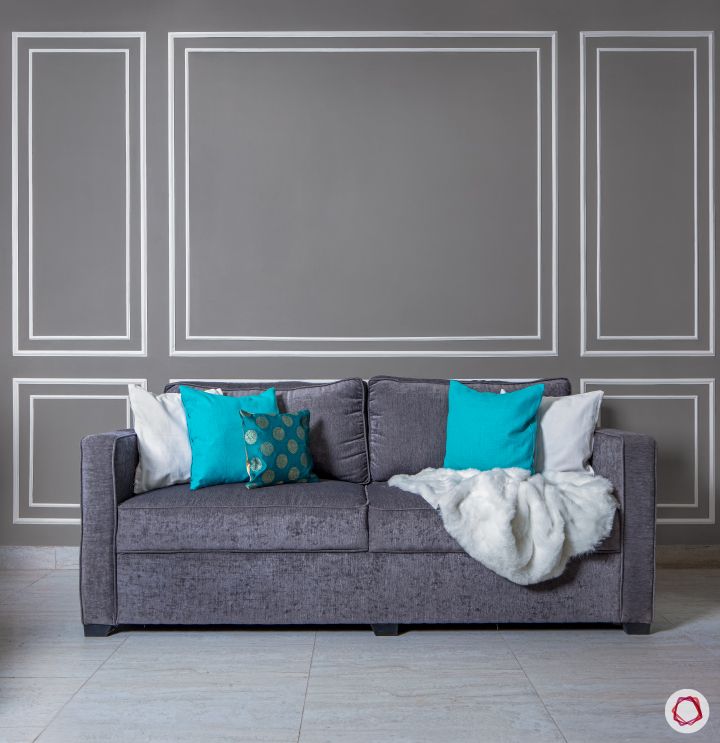 Living and dining rooms are typically the center of activity in most homes, especially during the day or when guests are over. Hence, opt for a durable paint that has a satin finish. Choose rich textures if your room has ample natural light. If space is a constraint, then opt lighter hues so that the space seems brighter and larger.
Children's room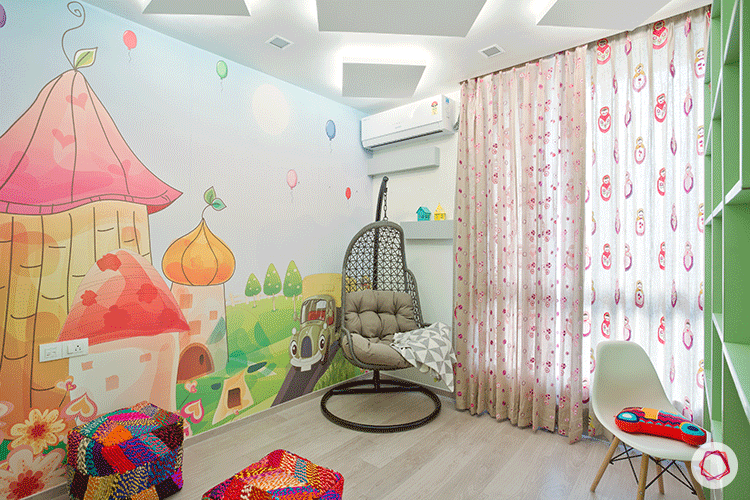 Does your kid have a vivid imagination? Then the wall is their canvas to scribble and showcase their artistic skills. Washable paints are easy to maintain and come in vivid hues to match any style of kid's bedroom. Avoid using oil-based paints as they emit chemical toxins as they dry and sometimes even after drying.
Pro tip: You cannot scrub most paints to remove stains. Ensure that you check if the paint type is washable and/ or scrubbable.
Bedrooms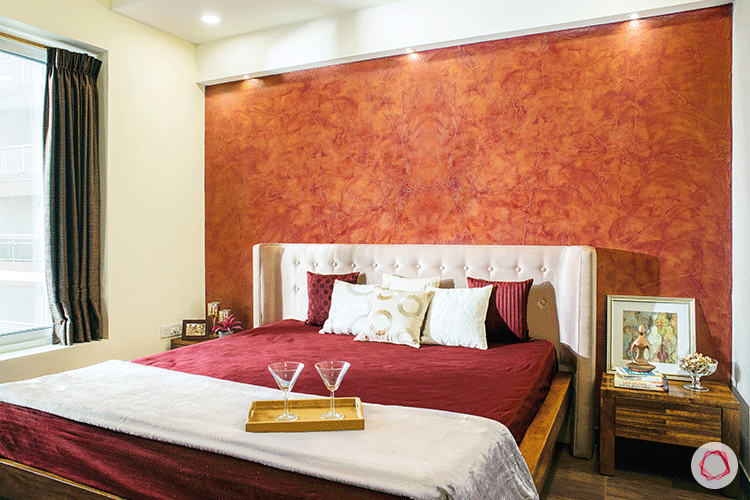 When decorating your personal abode, you tend to get all creative. For this, we suggest you go for a satin finish that's rich in texture.
Looking for the best types of paint for your walls? Read this. Now that you know that choosing paints isn't a rocket science, put on your painting gloves and get creative!
Send in your comments and suggestions to editor@livspace.com.