When we think of wall paints types, we usually categorise them as distemper, emulsion, texture etc. However, your walls deserve more than just types of paint colours that give them aesthetic beauty. So let's introduce you to functional paints that can do more than make your walls look pretty. For the uninitiated, each functional paint (depending on the brand) can have more than one function. For instance, child-friendly wall paint types would be safe to touch, non-toxic and washable.
If you are planning to get your house painted, look out for the following functions in any wall paint types that you buy.
#1: Washable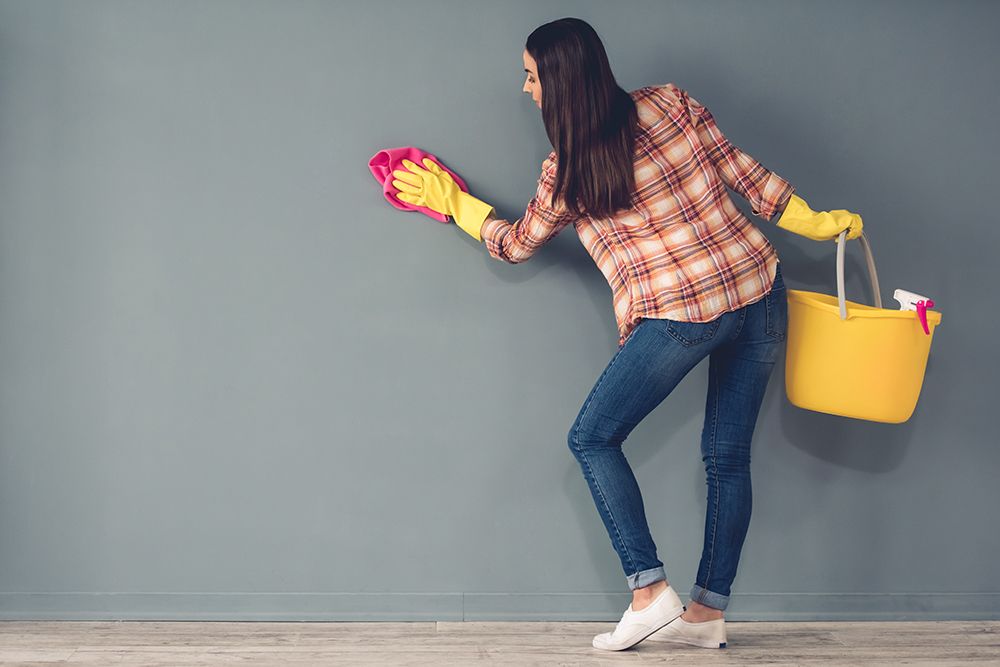 Washable paints usually come in the emulsion category. Typically, there is a glassy sheen to these paints. This is because washable types of wall paints have very high plasticity. In fact, these are sometimes colloquially called plastic paints. Because of its high plasticity nature, you can clean the painted walls with soapy water (comprising mild liquid detergent).
Where To Use
Washable paints are an assent for kids' rooms as the tiny tots tend to get their walls dirty. You can also use them in the kitchen where there are chances of spills and stains.
#2: Safe-to-touch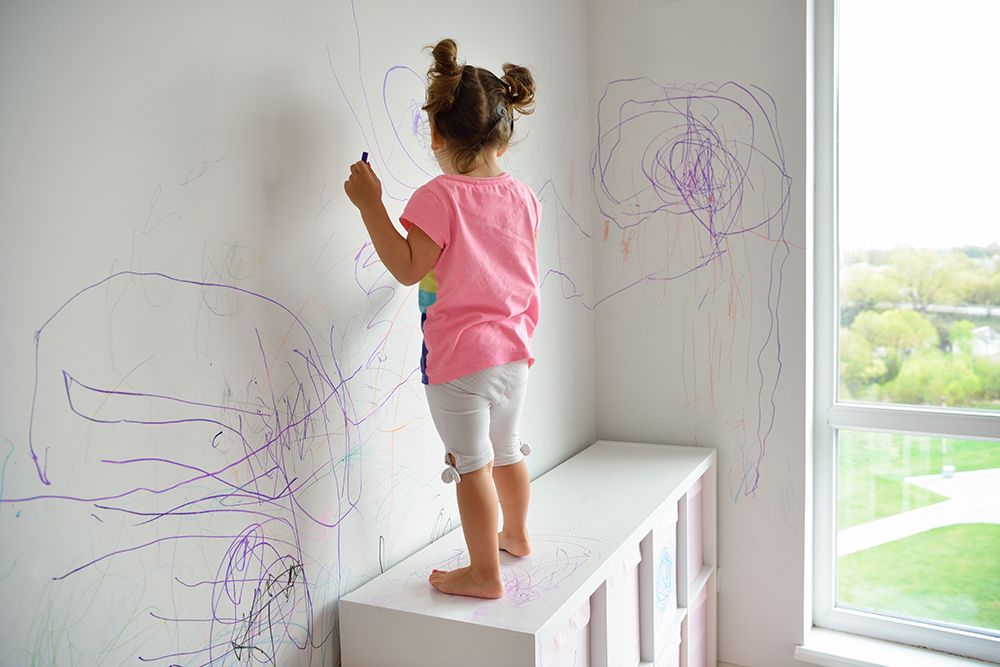 If you are a parent, you know that there is no point telling your kids (read toddlers) to stay away from the walls. They will paint all over the walls to explore their creativity. While you may not mind the mess, you would want to make sure that the wall paint types you use are safe for your children to touch. Thus, pick paints that have the silver ion technology. This does not allow bacteria to grow on the walls. Also, ensure that the wall paint does not contain any volatile organic compounds (VOCs) because these industrial chemicals can be toxic.
Where To Use
The kid's room or nursery will be an obvious choice. However, you can also use these types of paint in areas like narrow passageways where there are more chances of you or your child touching the wall.
#3: Odourless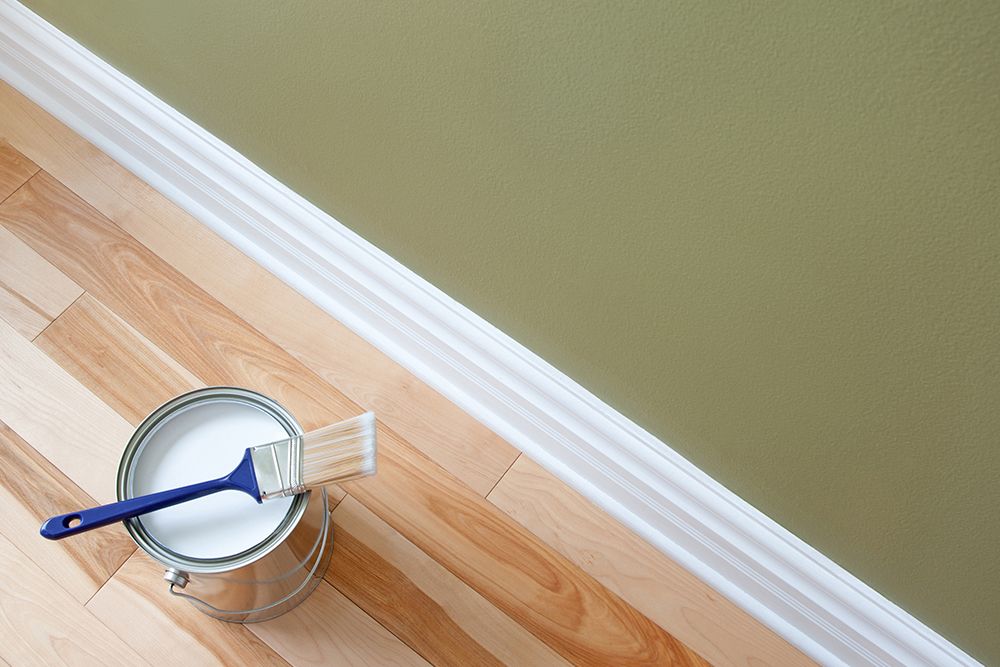 The smell of fresh paint is hard to miss. This smell we associate with paint usually comes from formaldehyde, an industrial chemical that is also an air pollutant. Paints that do not have formaldehyde are odourless and non-toxic. Such wall paint types use the active carbon technology to keep the air in your home free from toxic fumes.
Where To Use
More than where to, the question of when to use these wall paint types is more pertinent. If you have children at home or any chronic allergies/respiratory problems, it's best to paint your home with wall paints that have odourless properties.
#3: Anti-microbial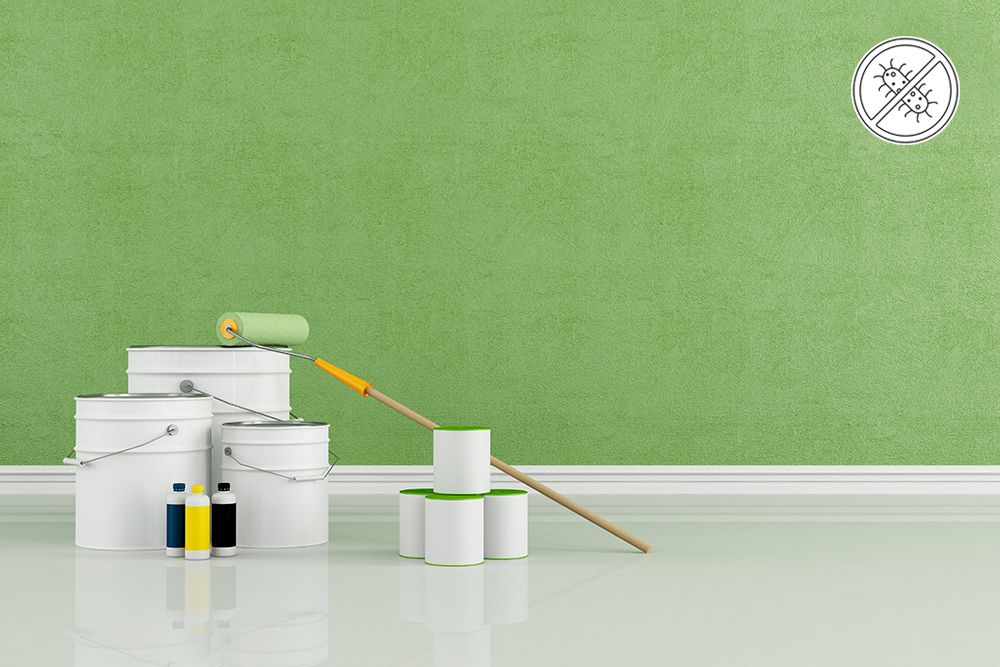 Fear of infections is probably at the top of the list for phobias in 2020! So usinging anti-microbial paint is a rather good idea. Wall paint types sometimes have additives that prevent bacteria and fungi from growing on walls. This is particularly relevant if you live in humid weather with a long rainy season.
Where To Use
In a normal world, you would probably opt for this type of paint colour for your kid's room. But in a post COVID-19 world, you would want to use this all over your home.
#4: Stain Resistance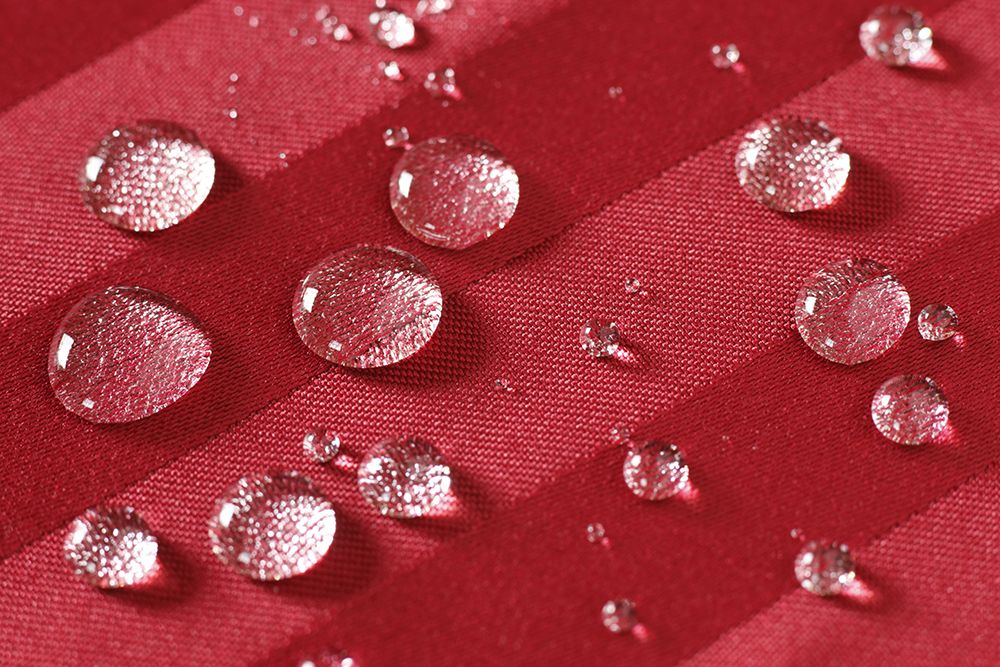 Firstly, washable paints are not always the same as stain-resistant paints. This variety of paint uses the Black Swan or 'beading' technology. These paints sweat out the stain in the form of beads, which makes them resistant to stubborn household stains like coffee, tea, oil etc.
Where To Use
Kitchen and dining areas are ideally suited to this type of paint.
#5: Dust Resistance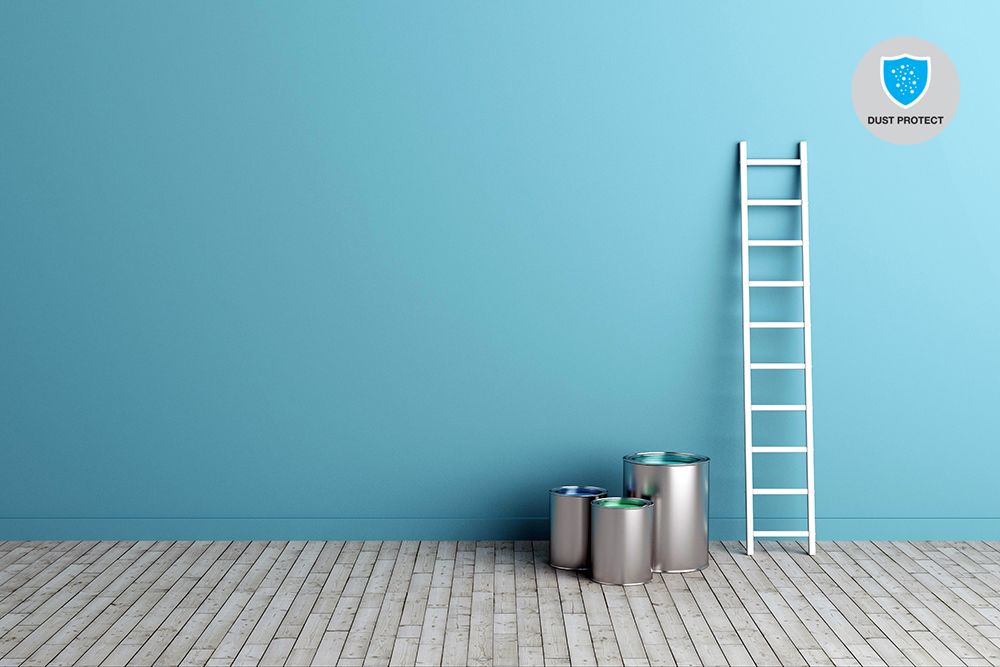 Dust is one of the banes of urban living. So while we protect ourselves by wearing masks or wrapping stoles around our head, it is equally important to protect the walls in our homes, both interior and exterior. Thus, many wall paints these days come with a dust guard technology that prevents dust particles from settling on the walls.
Where To Use
Any kind of exterior walls should be painted with this type of paint. If your house is on the main road or in a busy commercial area, you should paint your interiors also with dust-resistant paint.

#6: Flame Spread Resistance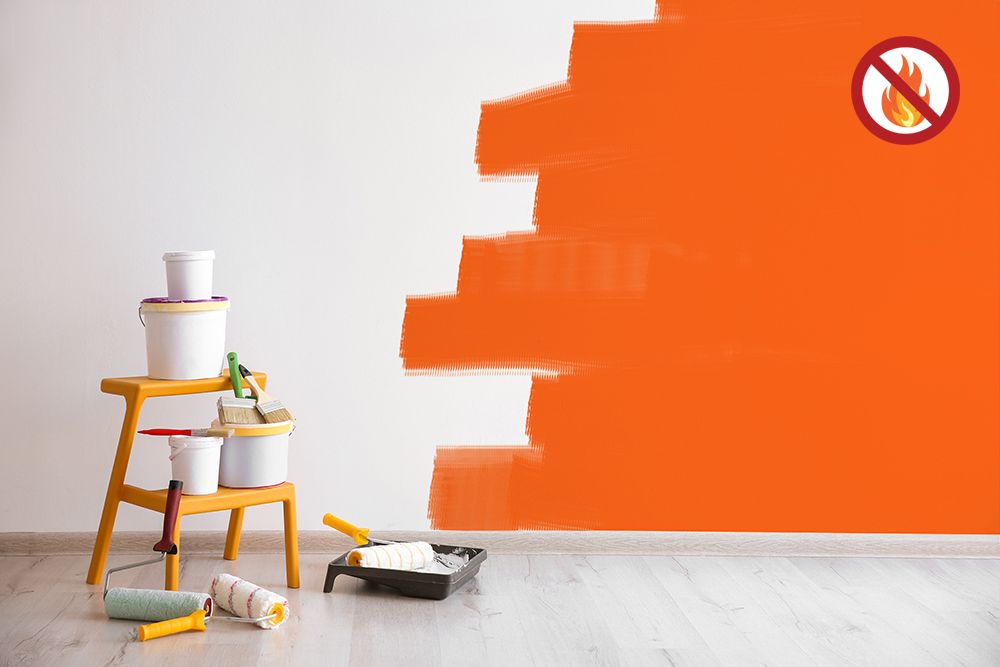 Paint is an inflammable material and can speed up a flame in case of a fire accident. That is why modern buildings try using fire spread resistant materials, including paint, which can slow down the spread of fire if such an emergency occurs. It is important to understand that fire-retardant paint cannot prevent fire accidents from happening but can slow down the spread of the fire.
Where To Use
The kitchen is a natural choice for this type of paint due to its proximity to fire sources. You might also want to paint the walls that have extensive electrical wiring with this type of paints.
#7: Crack Bridging Property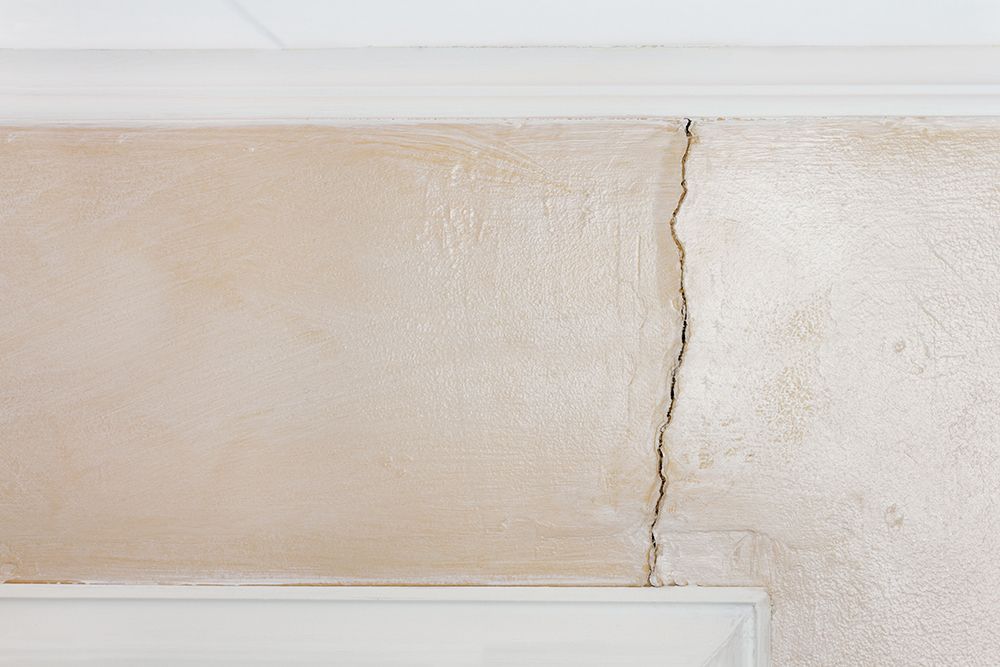 Walls can develop cracks over a period of time for various reasons. The most common factor is heat. But with the right kind of paint, you can prevent cracks from appearing on your walls. Crack bridging is a special property found in paints that have a special flexible epoxy coating membrane. Such paints are typically solvent-free.
Where To Use
This type of paint should be used on walls that are exposed to a lot of sunlight or heat. For example, balcony walls should be painted using crack-bridging paint.
#8 Eco-friendly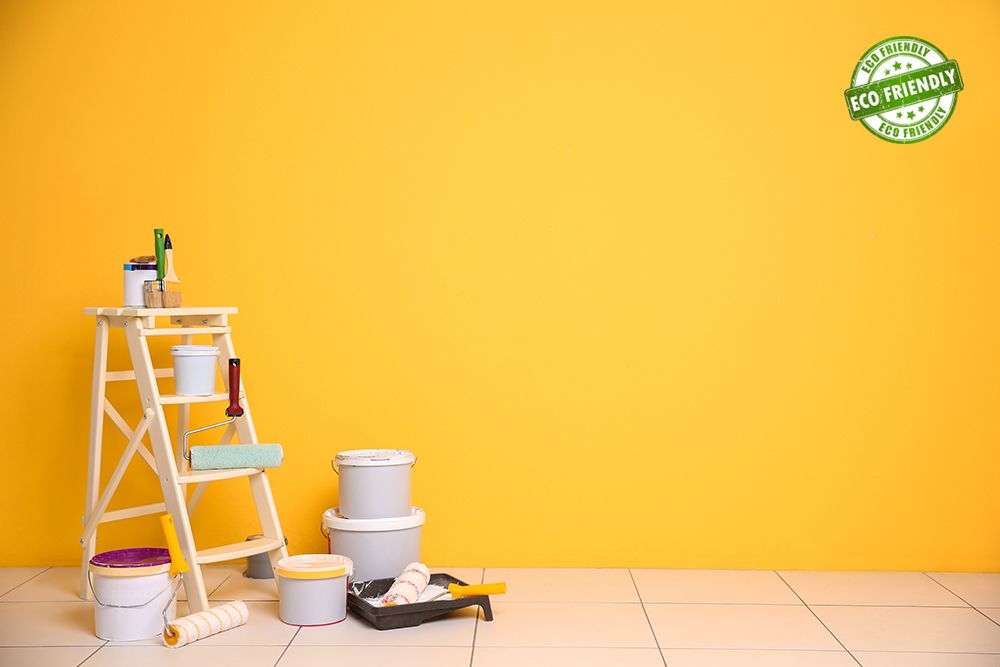 Sustainability is the watchword for the hour and we must all do our bit by using products that are eco friendly. In paints, opt for products that do not have VOCs or other substances producing chemical fumes. Also, look out for the eco-friendly green mark on the paint container to be sure.
Where To Use
Eco-friendly paint is a lifestyle choice and can be used all over the house.
#9: Humidity Resistance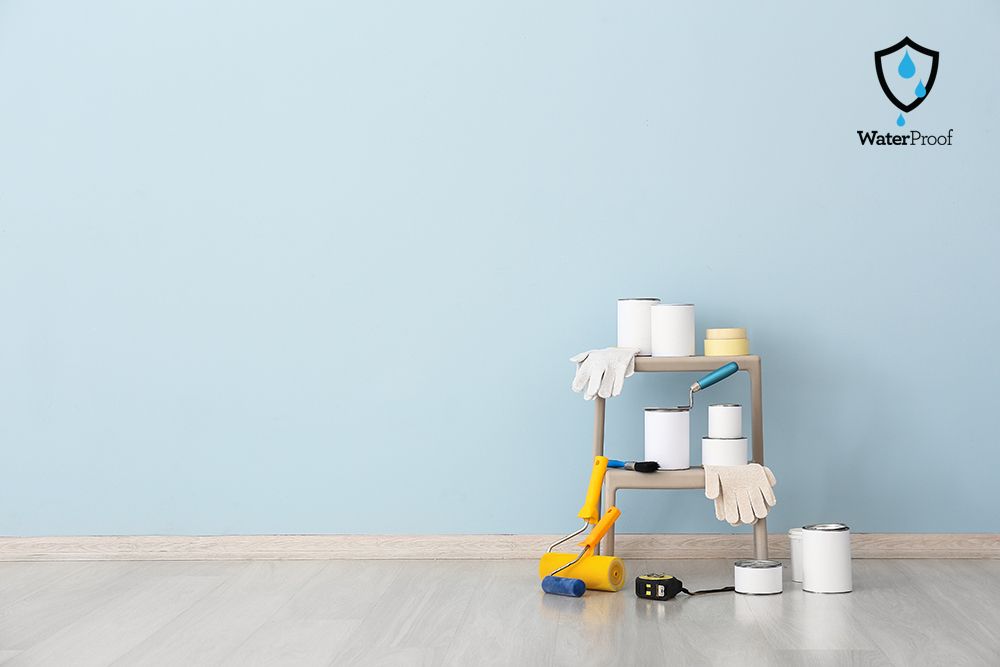 If we had to pick one thing that damages walls to the maximum extent then it would be humidity. Nothing disintegrates faster than a damp wall. Hence, humidity-resistance is an important quality for any of the wall paints. Water-proof paint is not just required for exterior walls. If you live in a place where humidity is high, it's always between to opt for water-proof paint to avoid algae or mildew infestation.
Where To Use
Exterior and interior walls in humid regions.
#10: Weather Resistance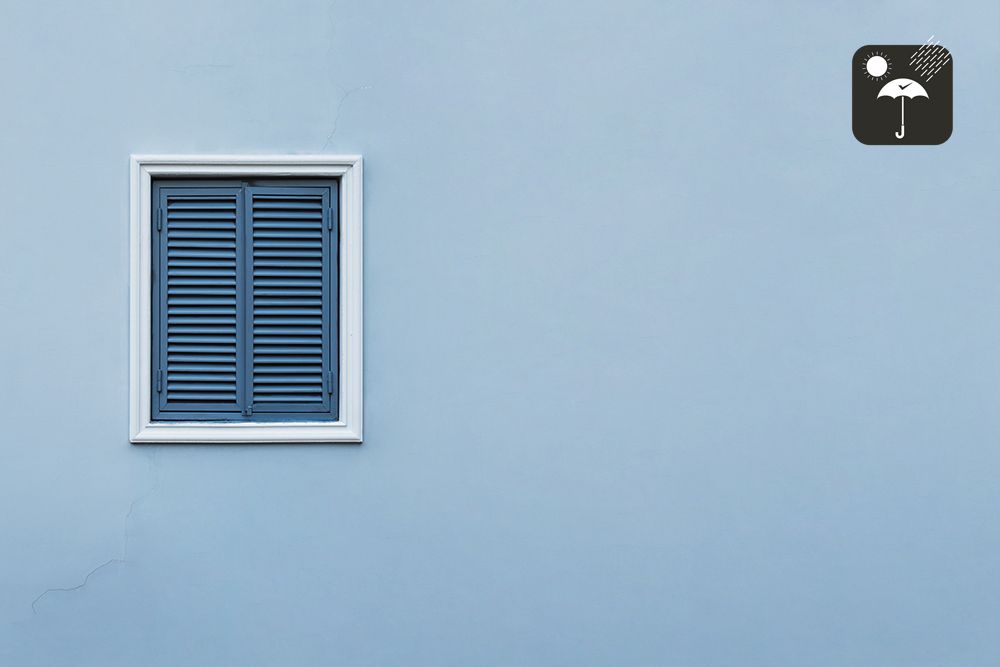 Just to set the record straight, water-proof paint is not the same as weather-proof paint. To stand the test of time in any weather, the paint must be able to resist water, sunlight, dust and stains. It should have anti-fungal and moisture properties with high burnish resistance.
Where To Use
Exterior paints need to be weather resistant to last over a period of time.
If you found these features of types of paint colours useful, also read what is the cost of painting your house per sq ft.
Check out wall paint ideas:
Send in your comments and suggestions.