Most families get their interiors done when they move into a new house. They do not change it unless there is a dire need of renovations. However, painting is an activity that needs to happen once in a couple of years. Not only does painting give your home a fresh look, it also helps maintain the walls of the house. Naturally, everyone is interested in the cost of painting a house per square foot India in 2021.
Due to the complexity of painting, homeowners tend to make errors of judgement in selecting types of paint, application method and most importantly, the vendor chosen to execute this critical work. So here's a detailed guide on what choices are involved, how much investment it implies and how each of these factors affect the cost of painting a house so that you budget well!
In this article, you will find out:
Interior and exterior cost of painting a house
Cost of new paint vs repaint
Price of different types of paint available
Cost of labour
Price of putty
Cost of Painting a House per Square Foot India #1: Interior Vs Exterior
What is the surface that is being painted? This is the most important question to be answered. The cost of exterior paint is lesser than interior paint. However, the process of exterior painting is cumbersome as you may need to use scaffolding or a ladder pulley system. Our services experts say, more coats of paint and an extensive sanding/levelling process are required for exteriors as they are often more weather-beaten.
Interior Painting Cost: From ₹12 to ₹35 per sq ft
Exterior Painting Cost: From ₹13 per sq ft + labour charges
Cost of Painting a House per Square Foot India #2: Fresh vs Repaint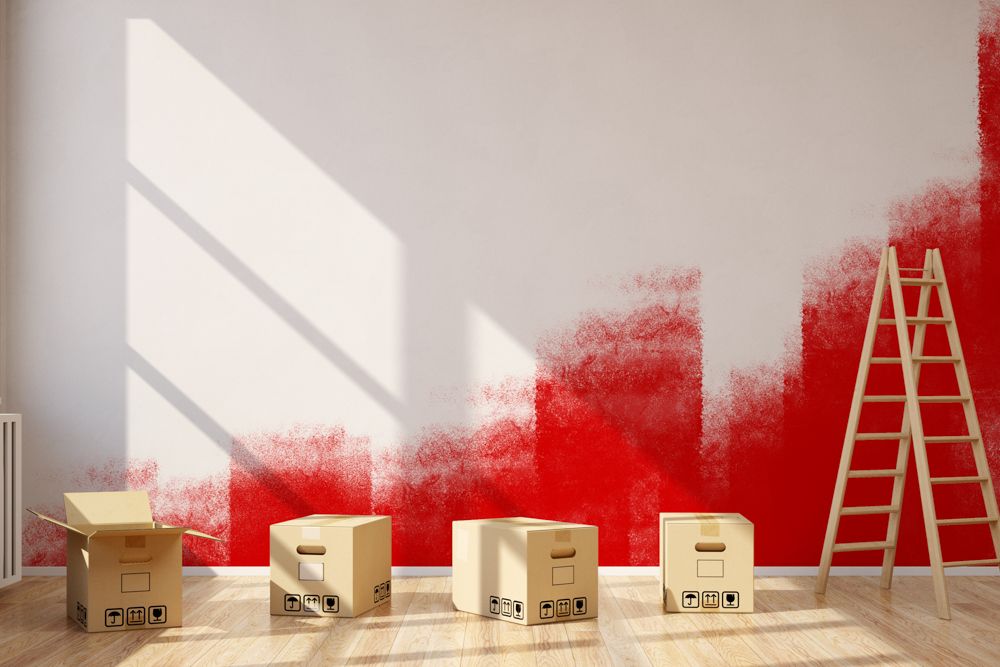 The condition of the walls is the next factor that comes into play here. A fresh coat of paint needs 1-2 coats of putty, primer and at least 2-3 coats of paint. However, for a repaint, you need touch-up putty and primer coupled with 1-2 coats of paint. Wall punning is recommended for the higher range (luxury) paints as it enhances the look by covering up undulations on the wall. Naturally, fresh painting costs more than repainting a home.
Fresh Painting Cost: From ₹20 to ₹38 per sq ft
Repainting Cost: From ₹12 to ₹28 per sq ft

Cost of Painting a House per Square Foot India #3: Type of Paint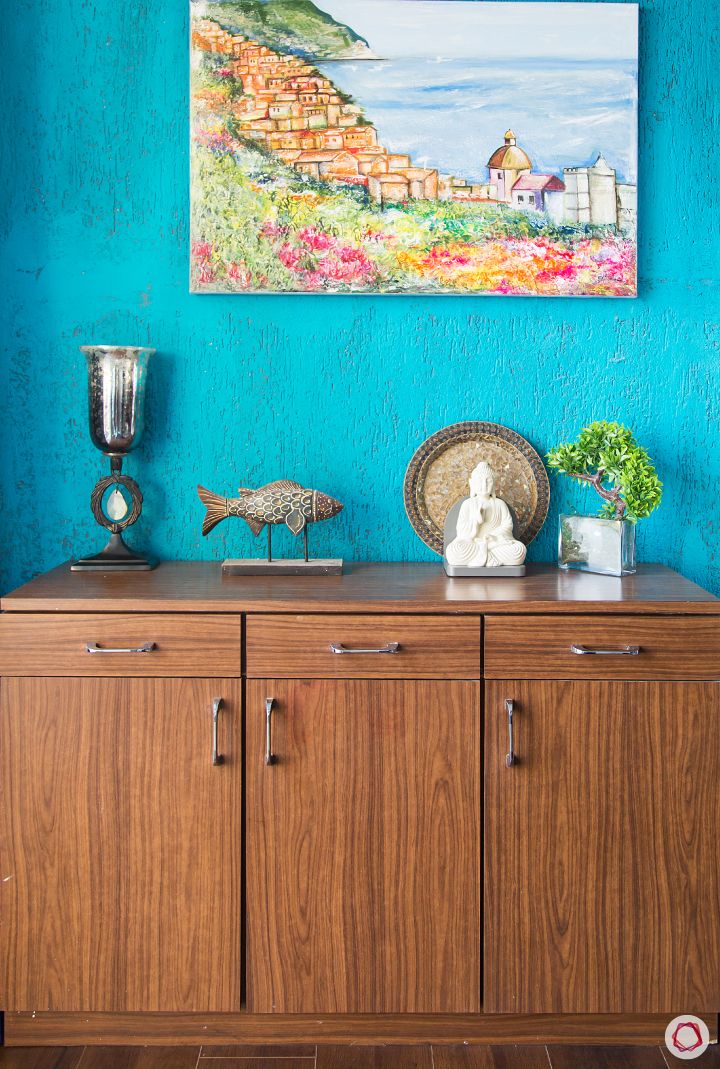 Type of paint being used is the most obvious factor affecting the cost of painting. There is a clear distinction in price of different kinds of paints. Water-soluble distemper paints are the cheapest and least durable; they also have a strong odour.
Emulsion paints can be both water and oil-based; they are the standard quality for painting now. They are durable and often washable as well; some of these paints also have anti-fungal/mildew properties.
In fact, the cost of emulsion paint comes in a wide range depending on the different finishes such as matte, glossy, pearl, etc. Texture paint happens to be the most expensive option of them all, and is used mainly for accent walls. These paints require special base preparation, tools and additional labour charges for the desired effect.
Price for Distemper: From ₹8 per sq ft
Pricing of Emulsion: From ₹12 per sq ft
Cost of Texture Paint: From ₹80 per sq ft
Check with your local contractors and branded services to compare prices!
Cost of Painting a House per Square Foot India #4: Number of Colours Used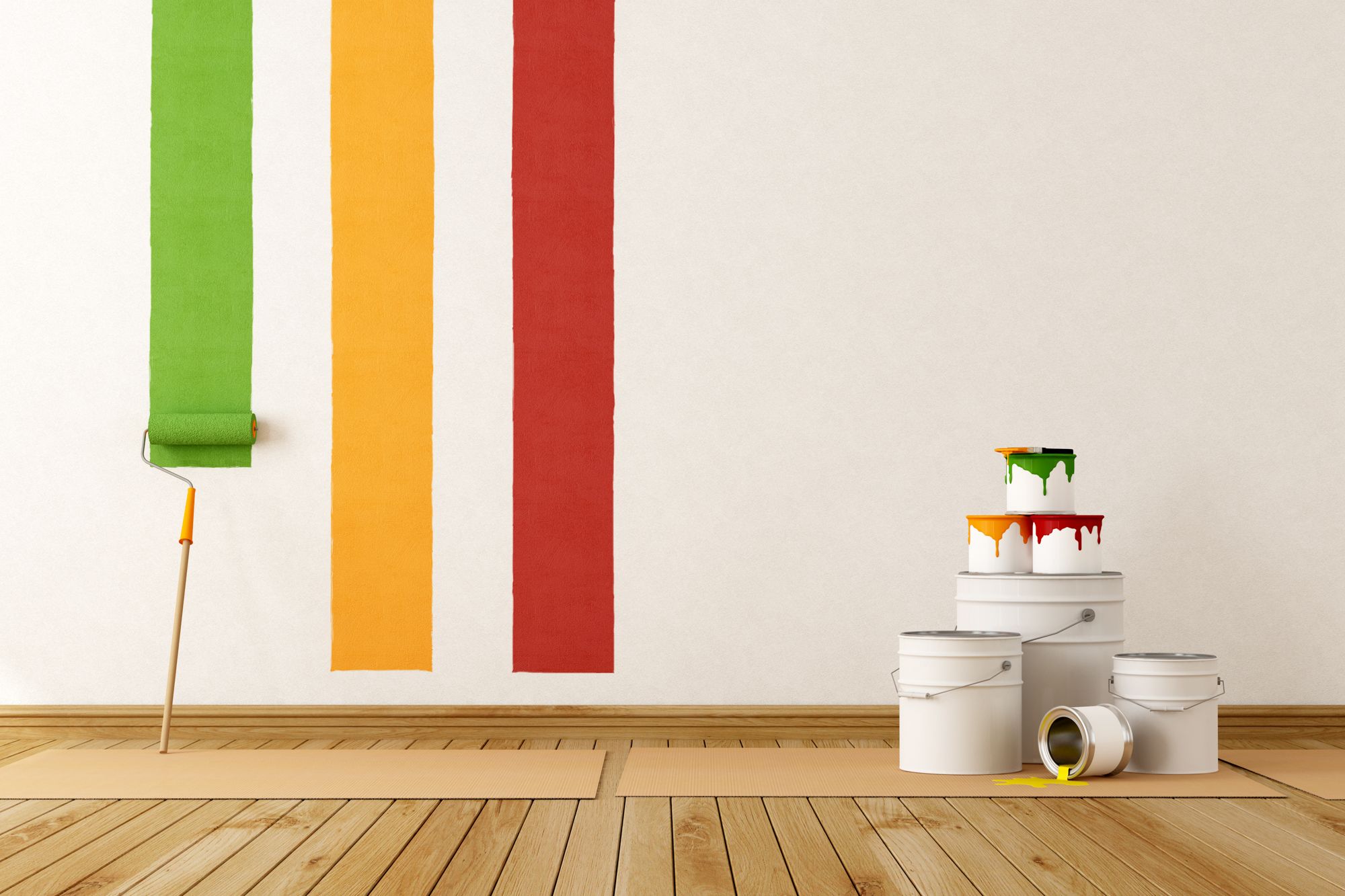 When you use a single colour to paint all the rooms in your home, the cost is invariably lesser than using multiple colours. This is simply because of economies of scale. The more colours you use, the higher the cost. Moreover, the chances of wastage are also higher when you use multiple colours. If you pick a darker colour for your walls, the cost of painting is higher, while light colours are cheaper to paint.
Cost of single colour painting: From ₹20 per sq ft
Cost of Painting a House per Square Foot India #5: Cost of Labour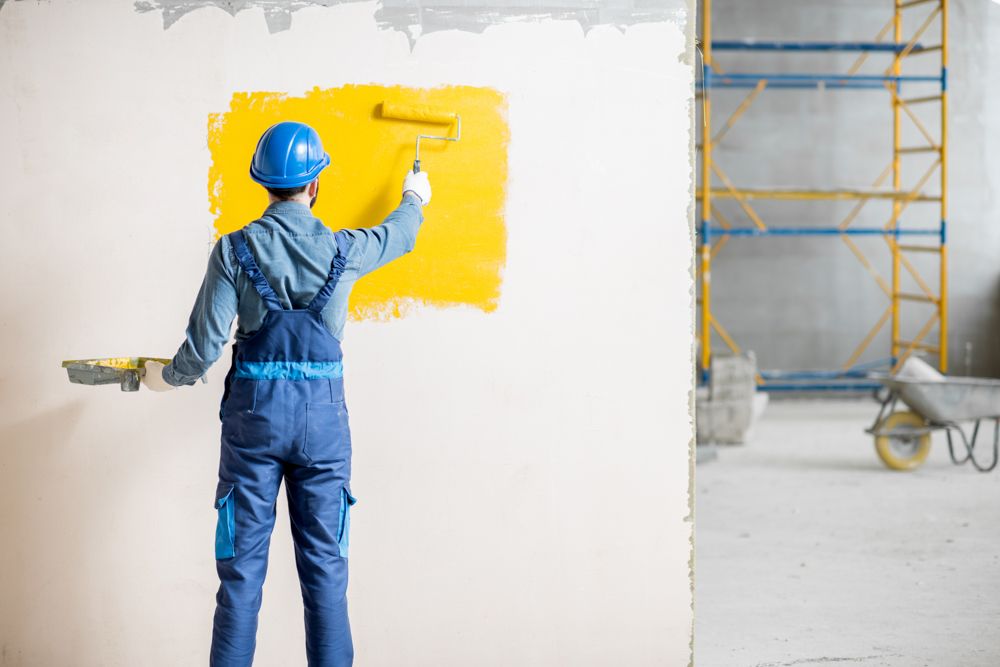 Labour charges vary widely from one city to another in India depending on cost of living. Cost may vary even within a city with charges being higher in posh localities. The level of skill required also determines the cost of labour in most cases. Additionally, branded painting services charge more but offer better finishes than individual contractors in most cases.
The cost of labour is for higher exterior painting and textured paints. The most important factor here is to find the right resource with the required skills to do the job. Hence, you must always opt for organised players instead of unskilled contractors as it is a safer bet.
Cost of Painting a House per Square Foot India #6: Cost of Putty
Putty is used to cover cracks and holes in walls. Generally, a layer of putty is applied before painting to ensure that the wall gets a smooth and even finish once painted. It is also applied to increase the lifespan of the paint. For a fresh coat of paint, 1-2 coats of putty is needed. However, for repainting, only some touch-up putty is required.
Cost of putty: From Rs 3.5 per sq. ft.
Summary
Here is a list of different types of paint and how much they cost in India in 2021:
| | |
| --- | --- |
| Cost of Interior Painting | Rs 12 – Rs 35 per sq. ft. |
| Cost of Exterior Painting | From Rs 13 per sq. ft. + labour |
| Cost of Fresh Paint | Rs 20 – Rs 38 per sq. ft. |
| Cost of Repaint | Rs 12 – Rs 28 per sq. ft. |
| Cost of Distemper | From Rs 8 per sq. ft. |
| Cost of Emulsion | From Rs 12 per sq. ft. |
| Cost of Texture Paint | From Rs 80 per sq. ft. |
| Cost of Single Colour Painting | From Rs 20 per sq. ft. |
Certainly, you're looking for wall treatments, so you might find this useful too! What's Better for Indian Walls: Paint or Wallpaper?
Send in your comments and suggestions.