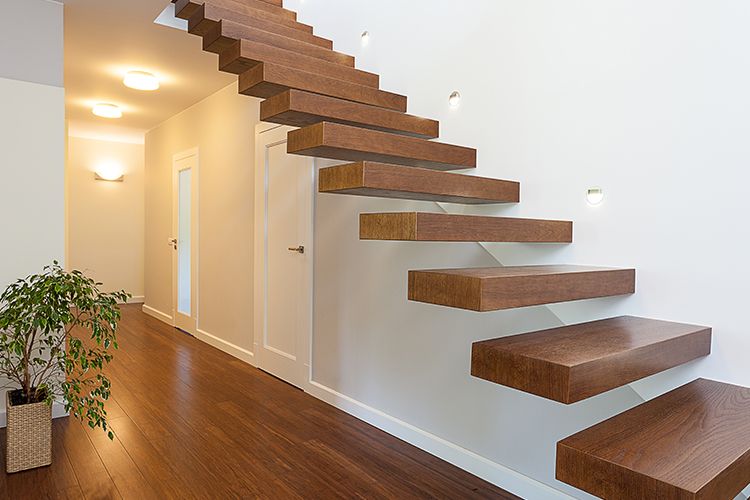 When we hear the word staircase, the first thing that pops to our mind is simple block-like steps that we used to draw as kids. But today, staircase ideas are more than just that. Staircase design is gaining popularity among homeowners and here we show you how to get creative with it.
These staircase design ideas for Indian homes are sure to make your homes look and feel more stylish. From glass to metal railings, floating steps to contemporary box steps, we have it all.
Read on to find out which modern staircase design will fit your home to the T:
#1: A Curvy, Modern Staircase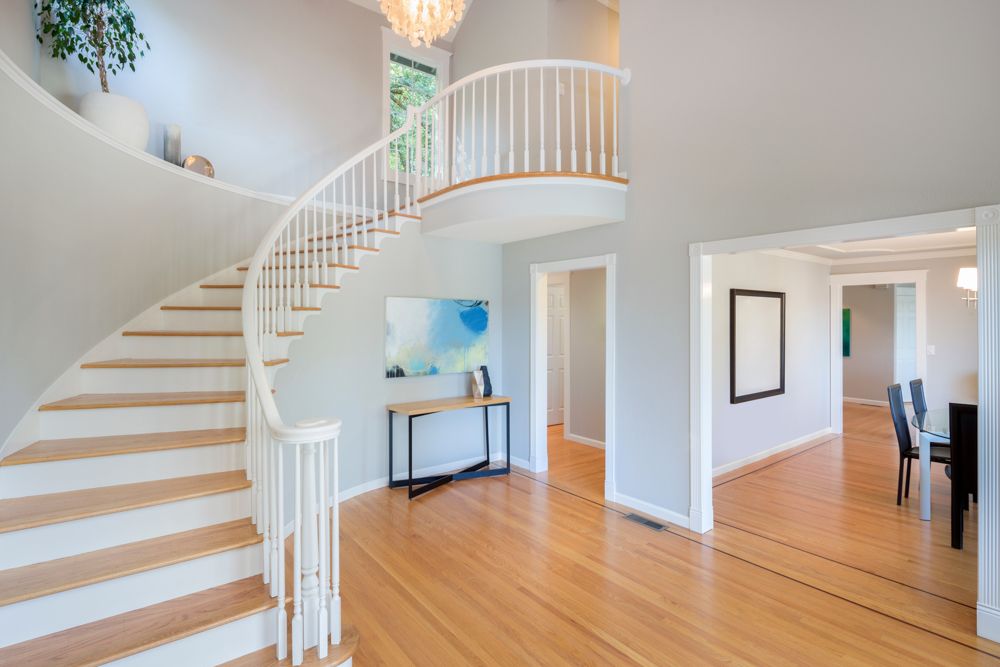 If you have stairs in the corner of your room that are slightly curved, then you are in luck! Numerous staircase designs await you but a simple staircase with sleek railings is your best bet. When it comes to staircases, it is very important to keep up with the theme and style of your home. A simple staircase complements almost all kinds of modern Indian homes.
#2: A Contemporary Box Staircase Design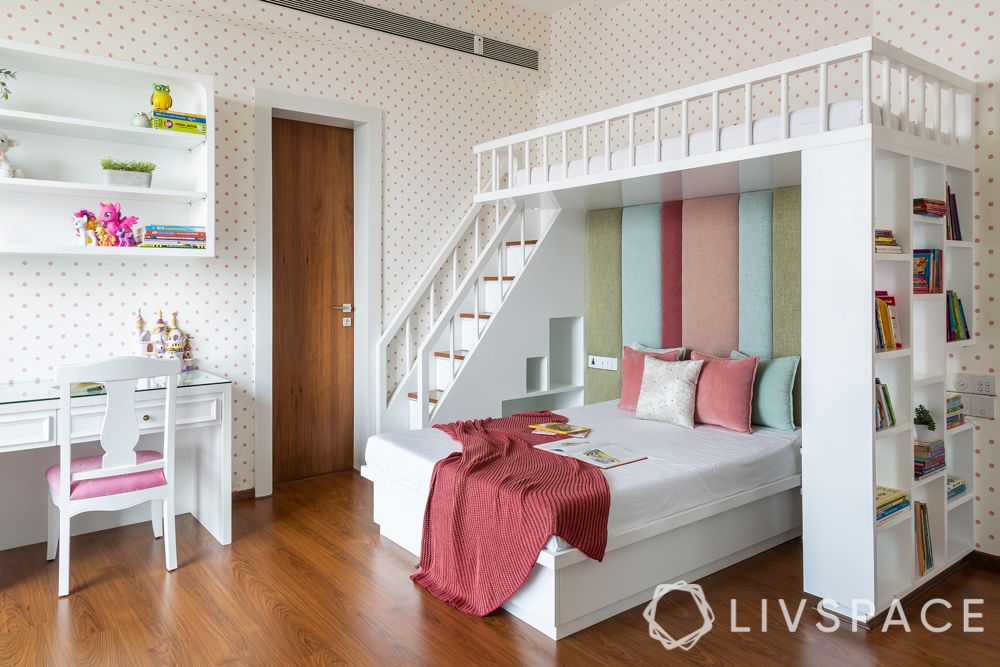 Whoever has ever had stairs at home, knows that box-like stairs are the most basic, easy, and trip-safe design to use. A modern condo with all white interiors does not need a very stylish staircase idea. A simple box-stepped wooden stairs design will do justice to the compact layout of a room and will also be easy on the eyes. You do not necessarily need railings for these modern staircases, especially if they are installed beside a wall.
#3: A Traditional Wooden Stairs Design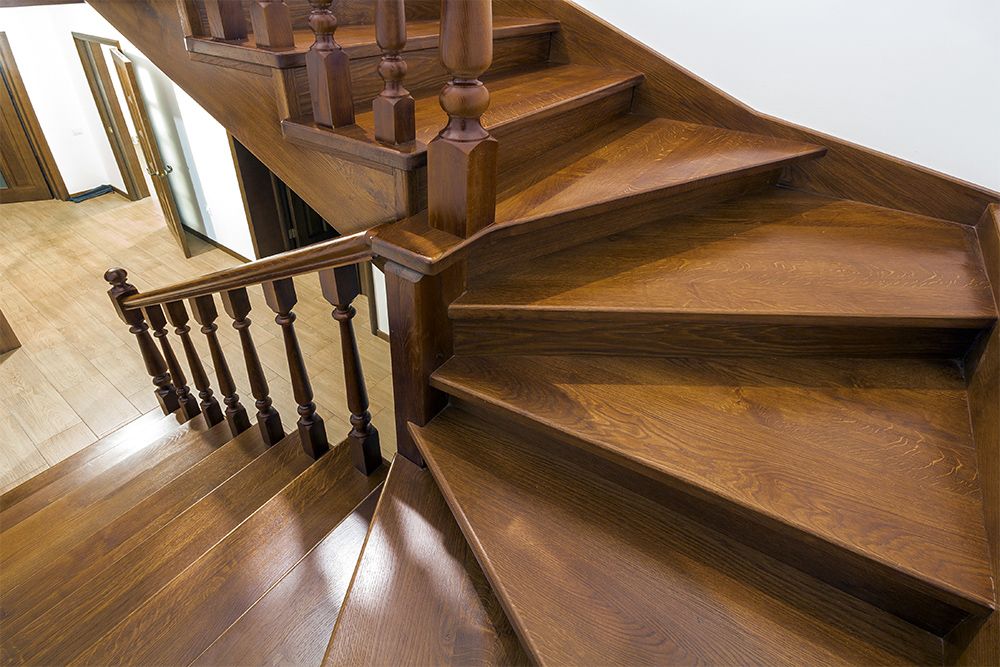 Most of us have at least one heritage heirloom that we love displaying. Why not spin it into a heritage-inspired wooden stairs design instead? A modern home can be given a traditional twist with a dark polished wooden staircase that has elegant grooves on the railing. This will speckle your home with some old-world charm.
#4: A Floating Staircase Design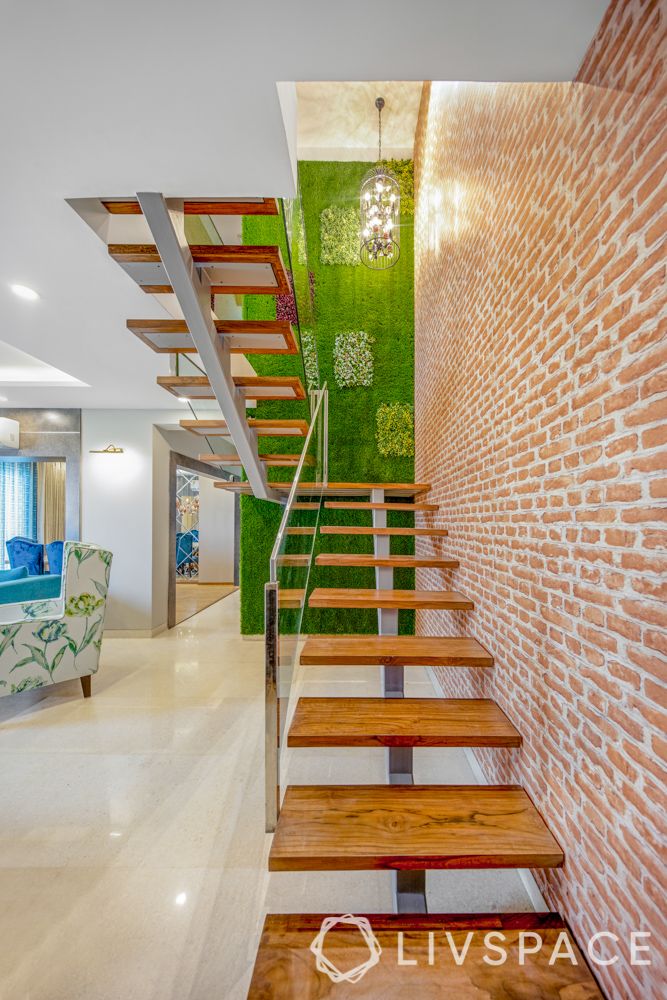 If edgy, striking interiors are what you wish for, then floating staircases are meant for you. These stairs change the face of your home and make it look chic and stylish. Floating stairs suit pretty much any contemporary home that is looking for an update. Just make sure that one end of the stairs is against a wall and you are good to go. Alternatively, you could also go for suspended railings on the open end of the stairs to give it a facelift!
A truly floating staircase would mean both ends of the stairs would be suspended (with railings from the ceiling) in mid-air. Now that could be risky business in homes with children or elderly adults.
#5: A Contemporary Glass Railings Staircase Design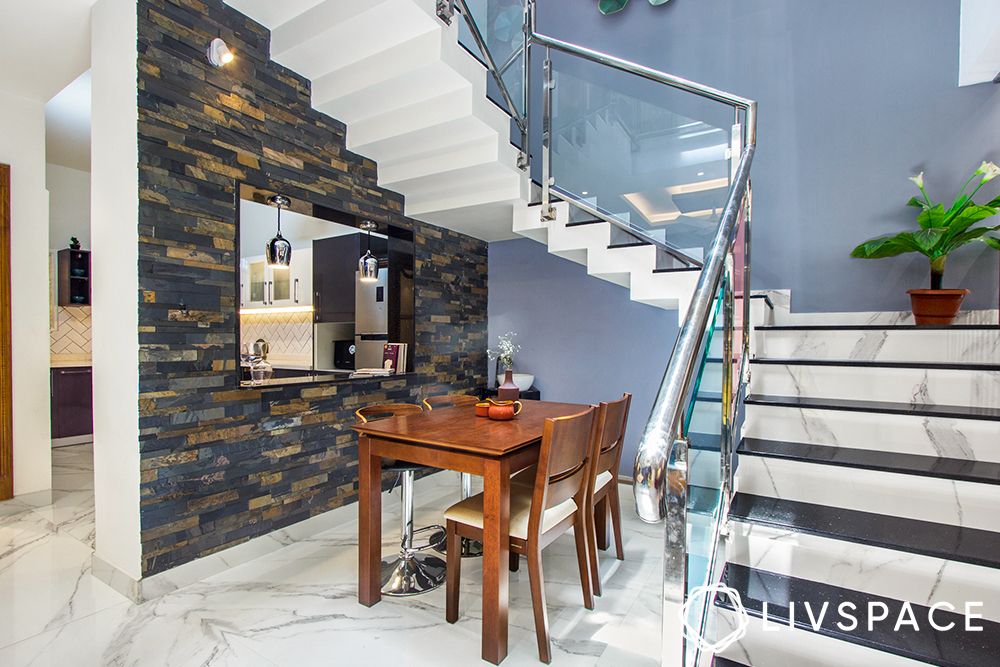 Glass railings on a modern staircase design exude a very clean and elegant aesthetic. This staircase design complements contemporary and uber modern homes perfectly. Just make sure you keep the railings squeaky clean and try to keep your hands off them to keep away pesky fingerprints.
#6: A Glass Staircase Design Idea
Glass stairs are gaining popularity in India because they lend a sense of exclusivity to any home. Builders use special architectural glass, which is tempered and laminated to give it the strength to hold weight. So you do not have to worry about cracking glass with every step you take!
#7: A Playful Industrial Staircase with Mesh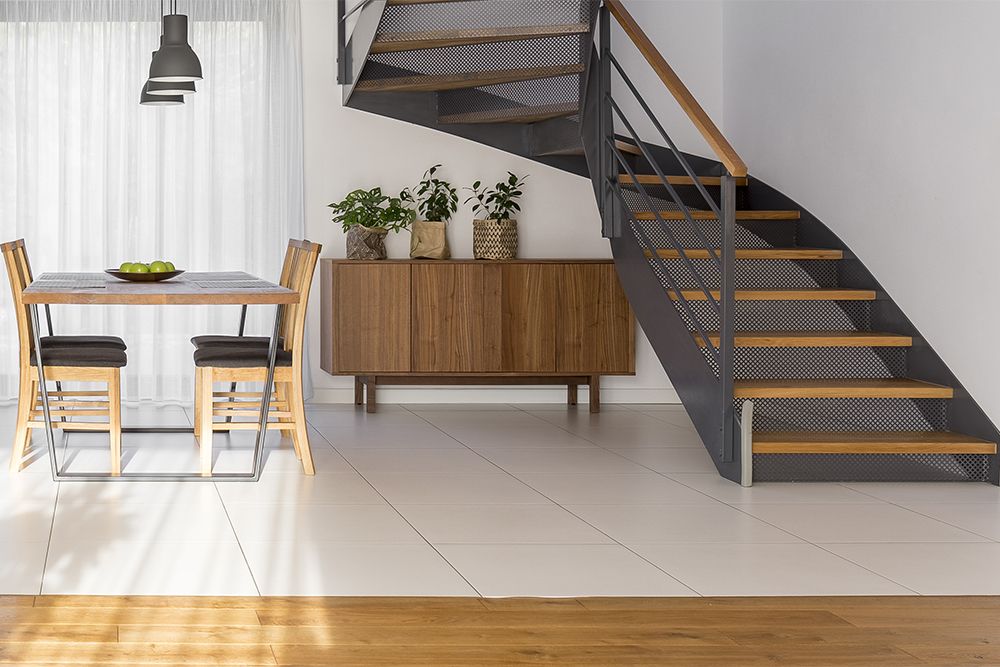 Whether your stairs are straight landing, half landing or spiral landing, installing mesh on the underside of your staircase will make your staircase feel more secure and give it an industrial edge. Use metal mesh sheets for added effect and you will neither have completely floating steps nor will you have boring simple steps.
These staircase designs are capable of transforming the look and feel of your home. So the next time you're designing your home, make an informed choice and choose the right kind of stairs to lift the interiors of your truly unique space. Read 7 Easy Staircase Vastu Tips for a Happy Home for more staircase ideas.
How Can Livspace Help You?
We hope you found our ideas useful! If you want beautiful interiors for your home, then look no further. Book an online consultation with Livspace today.
Send in your comments and suggestions to editor@livspace.com