Whether you realize it or not, there is always some space in your home that goes unused. Sometimes, you may fail to look beyond the obvious, and see what's right in front of you, for example, that there was enough space for that bookshelf you were thinking of installing!
We believe in judiciously using up the space available in your house. This article, in particular, deals with the often neglected area under your stairs. Here are some classic and innovative ways in which you can utilize that area:
1. Extra storage drawers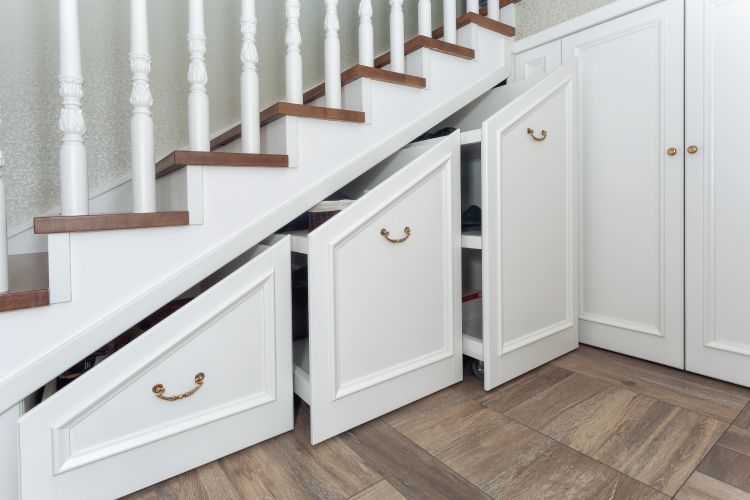 This is one of the most common yet efficient ideas. You can utilise the narrow space under your staircase by adding some extendable drawers or a cupboard in there. This is a brilliant way to meet your storage needs while, at the same time, accentuating the decor of your house.
2. A unique dog kennel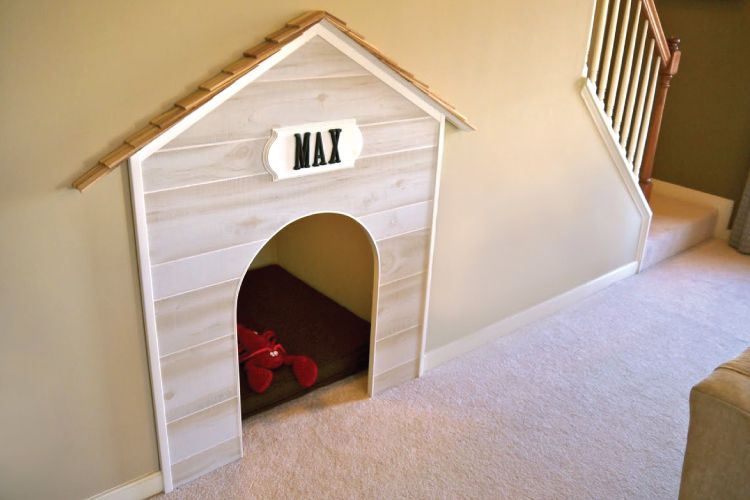 Source: Home Happy Home
Anyone who owns a pet, especially a dog, can build a dog kennel under their stairs. It not only looks adorable, but your little buddy will have his little den to lounge in!
3. A compact home office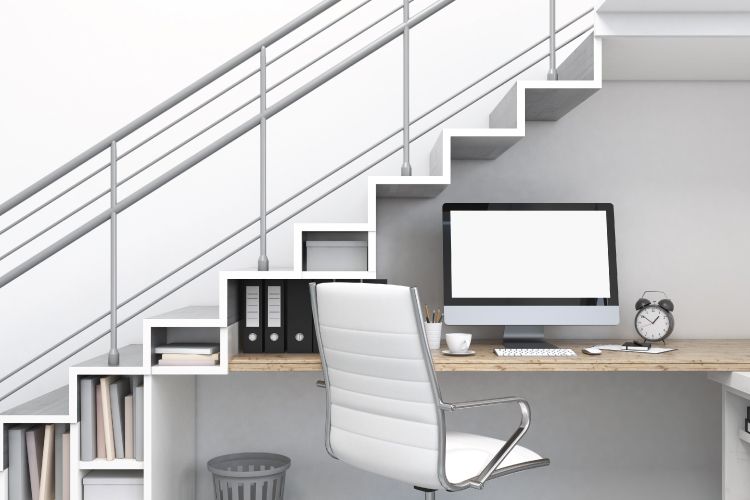 Having a home office or work corner can be a little tricky when you're short on space. Take advantage of the area under your stairs and create a small, but functional home office here, complete with ergonomically designed desk, chair, and shelves. If you have a little work desk in your bedroom, consider shifting it here for a gadget-free bedroom.
4. A tiny home library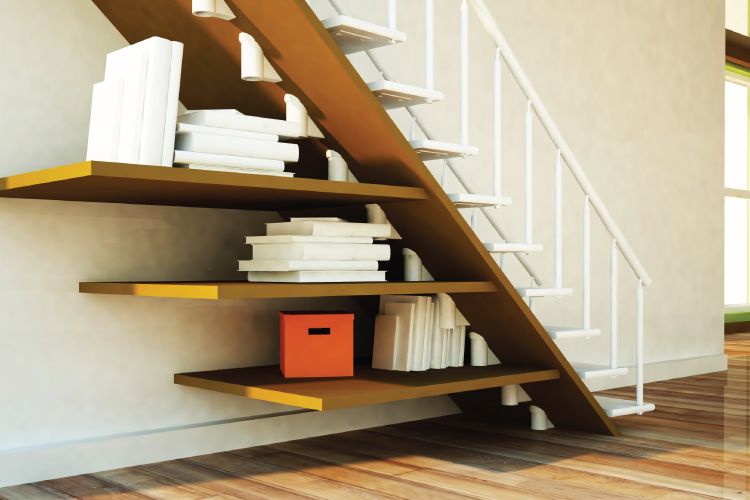 If you have been wracking your brains over purchasing a huge bookshelf for your living room, then we suggest you give it a second thought. You're missing out on this fantastic spot that can house your book collection.
5. A cozy reading nook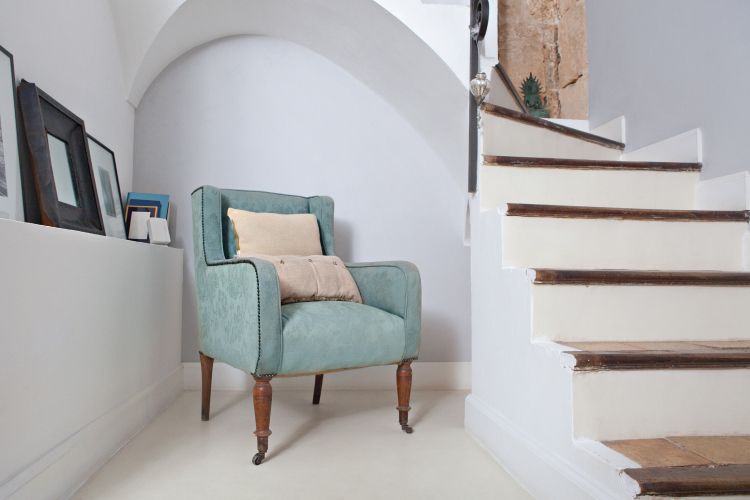 We love the look of this corner furnished with a comfortable armchair for your contemplative moments. Grab some coffee and lounge with a book in this area that is hidden away from all the hustle and bustle of the house.
6. Additional kitchen cabinets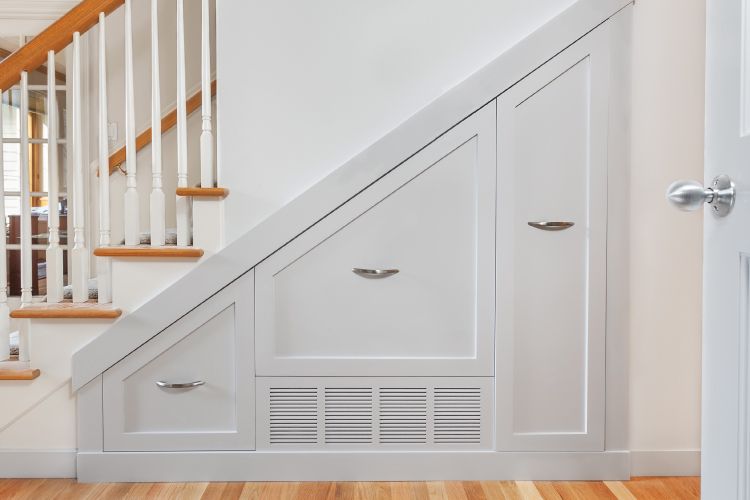 If your kitchen is close to the staircase, it's a brilliant idea to equip the area under the stairs with kitchen cabinets for items that can't find space in your kitchen. You could also convert it into a small pantry or sideboard for all your beautiful plates and cutlery.
7. A little wine cellar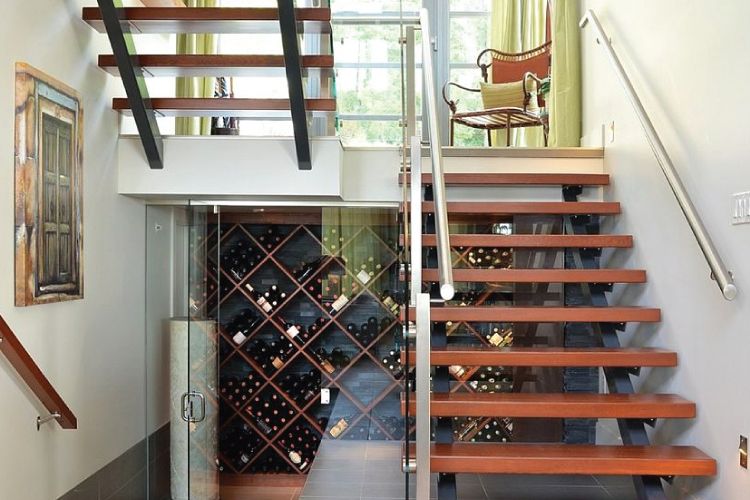 Source: Decoist
Your guests are going to be impressed with this original idea; stock your wine collection and liquors in style under the stairs. Just add wine racks to this space and get ready to be showered with all the adulation.
8. A little room that even Harry Potter would love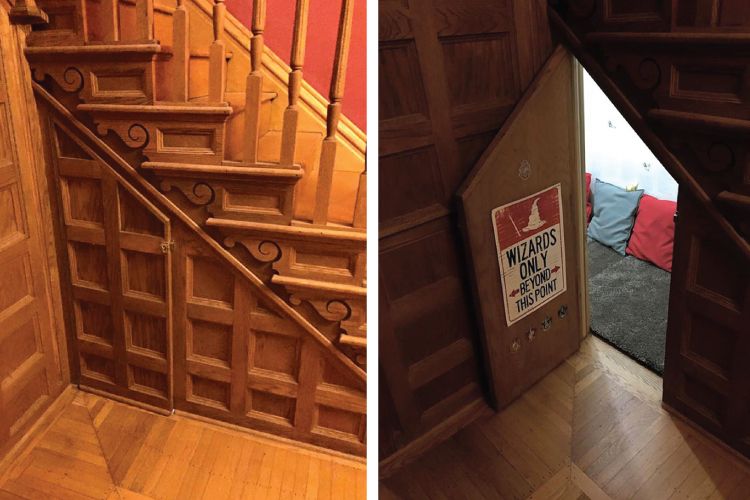 Source: Bored Panda
This idea of a small space where your kids can entertain their friends is perfect for anyone who wants to do something special for their children. Convert the space underneath the stairs to create a super fun cosy room that even Harry Potter would love to visit. Decorate it with a rug and throw pillows along with your kid's favourite posters, books, and toys.
9. A tiny powder room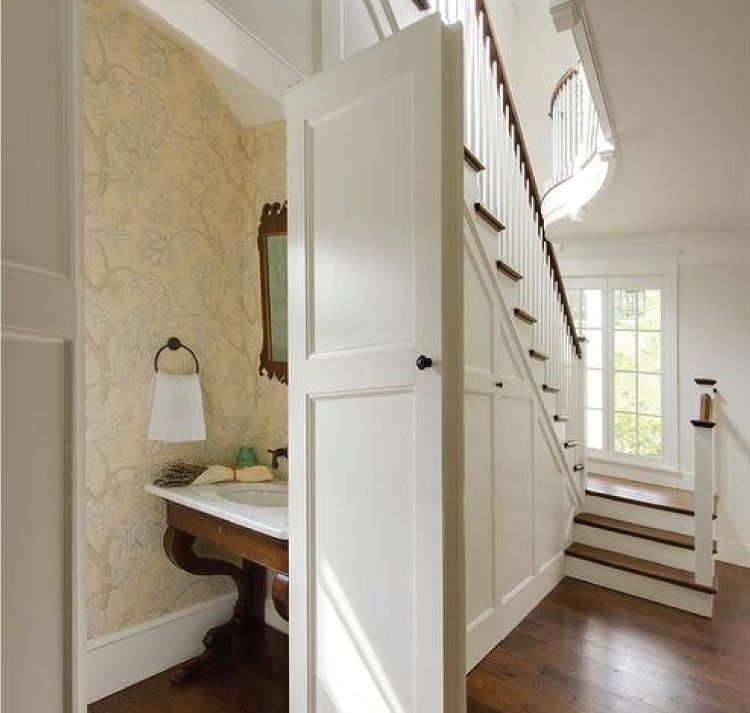 Source: Decor Pad
Turn the area under the stairs into a small bathroom for guests, stocked with essentials. Don't forget to do it up in sync with the rest of your décor and definitely, add an exhaust fan.
10. In-built kitchen appliances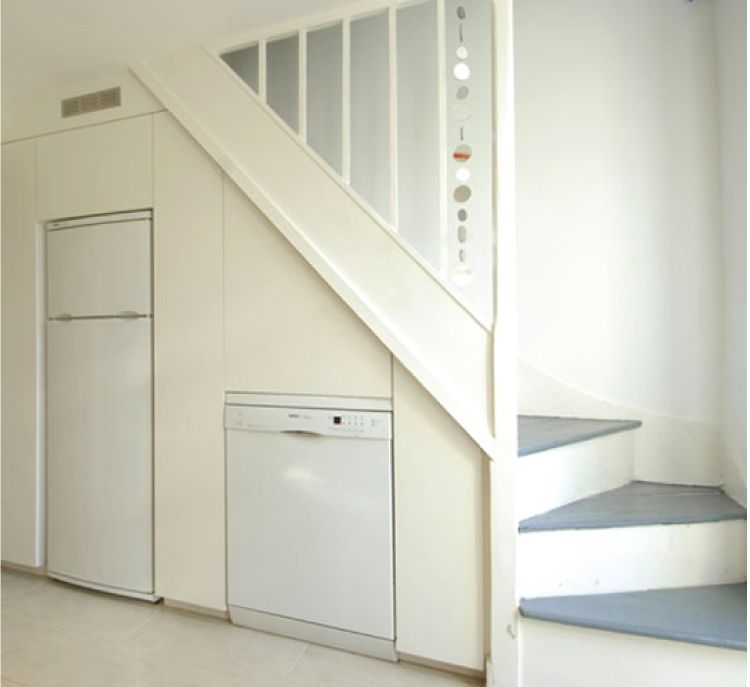 Source: Home Designing
When space is a constraint in the kitchen, you can consider shifting some of your kitchen appliances, such as the refrigerator and dishwasher, under your stairs.
We hope these ten tips have inspired you to look at your staircase and the area under it in a new light. Now, go ahead and transform that space!